Sacramento Travel Essentials
Useful Information to Help You Start Your Trip to Sacramento
Our Sacramento Travel Essentials lays out the essential information you need to help you plan your trip to one of the most popular destinations in California, USA. No matter how frequently you travel, some questions will always need answers: What's the weather like? How can I get from Sacramento International Airport to my hotel? What currency and type of plug do I need?
We have all these answers plus other basic info about the best time to go, getting there, getting around, and a few useful travel tips. You'll also learn about the most popular landmarks in Sacramento such as the California State Railroad Museum, the California State Capitol Museum, and Sutter's Fort State Historic Park. It's all compiled in this Sacramento Travel Essentials. After going through this short and easy-to-read guide, you'll be a little more prepared to start your trip to Sacramento.
1
When is the best time to travel to Sacramento?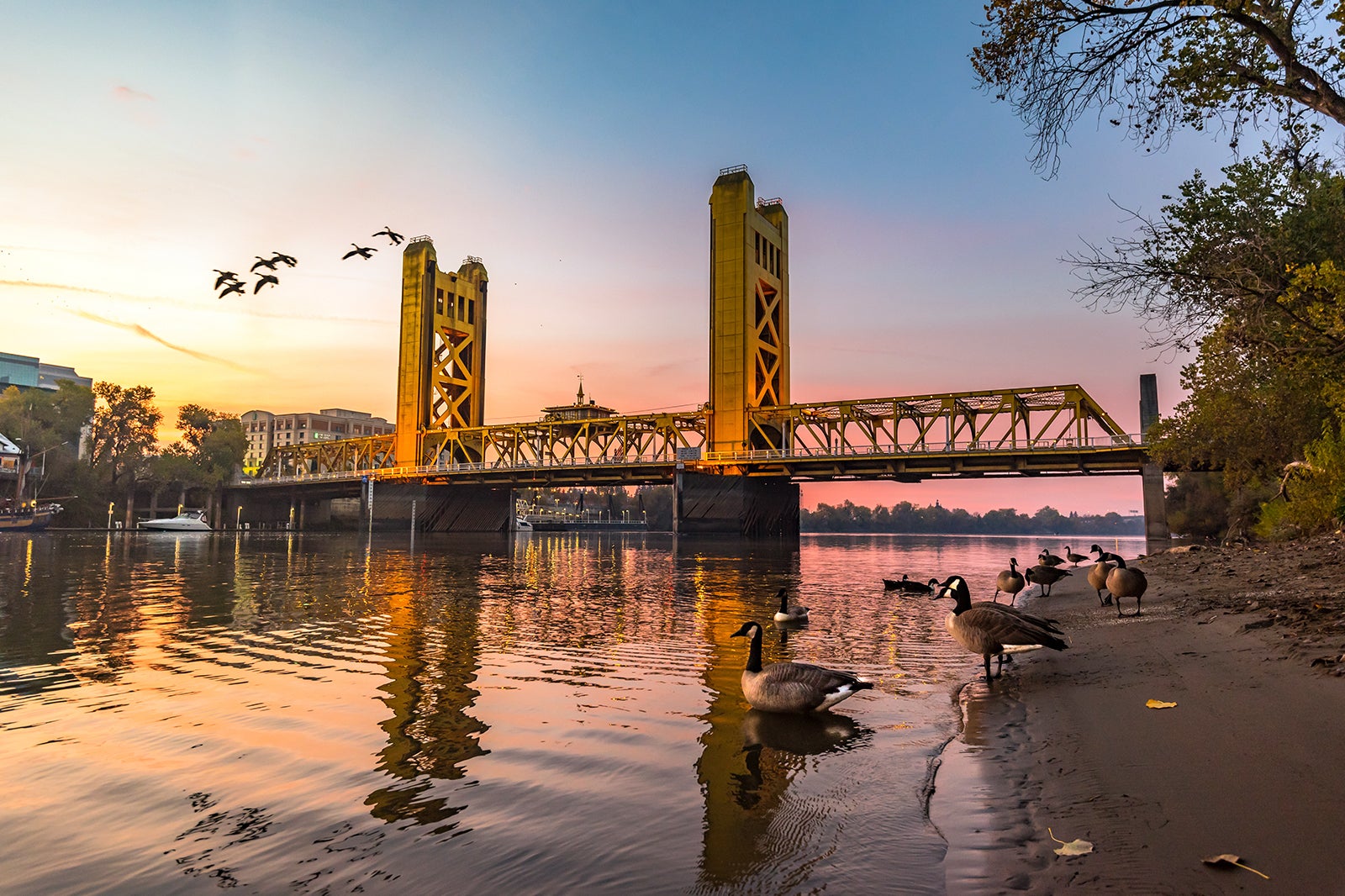 Sacramento has a Mediterranean climate where the summers are hot, dry, and sunny, and the winters are short, cool, and often wet. Average temperatures range from 39°F to 94°F.
Sacramento receives significantly less rainfall compared to other U.S. cities. Even so, March is the wettest month in Sacramento with an average of 12 rainy days.
The summer period of May–September also happens to be peak travel time in Sacramento. July is the hottest and driest month. It's when you can expect the common crowds and higher accommodations rates. Book a few months ahead of your visit for better rates.
The best time to visit Sacramento is in the summer months of May–July when most of the festivities, such as the California State Fair, take place. The fall months (September–November) are also a pleasant time to visit, when it starts to get cooler.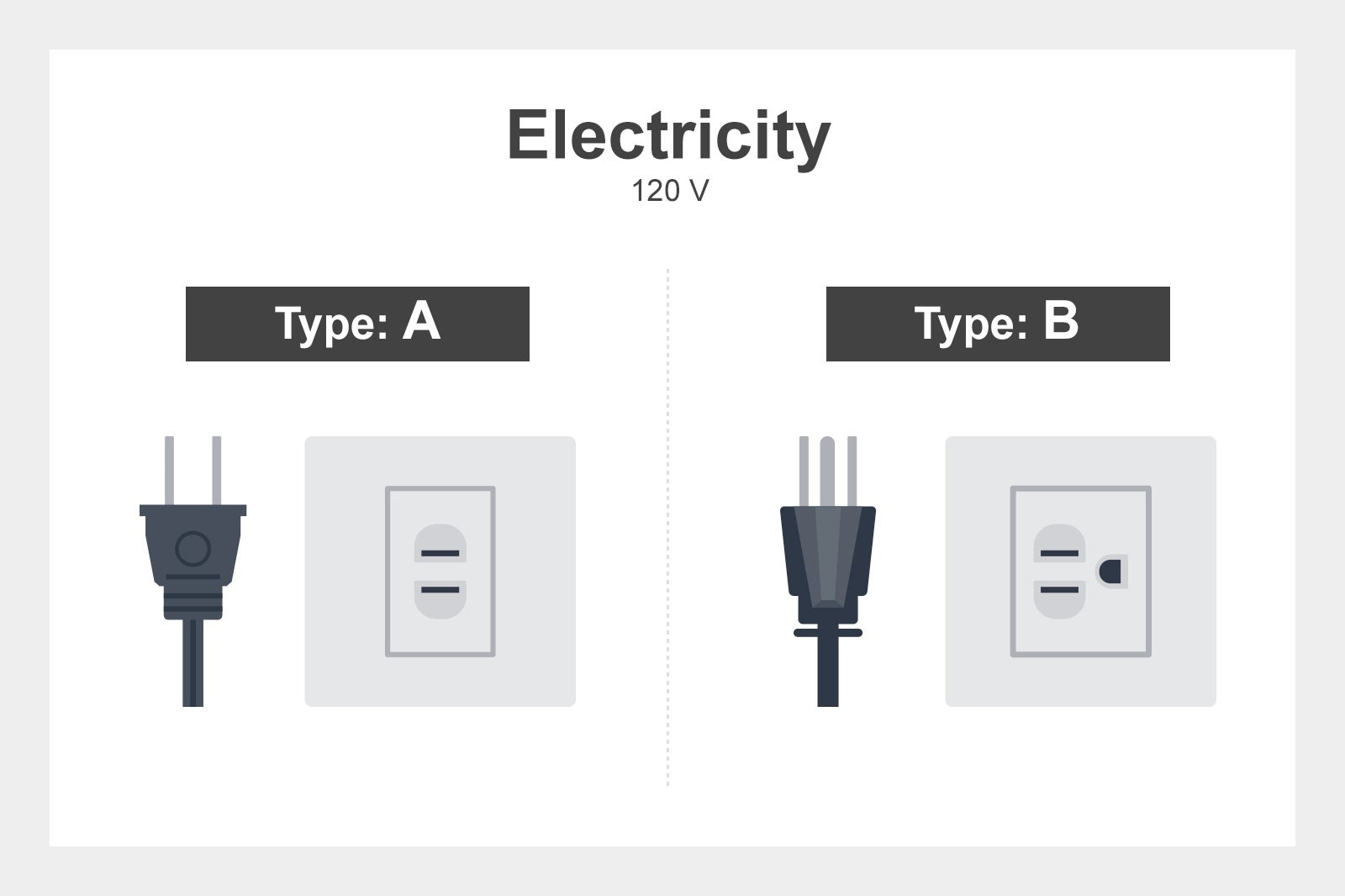 Plug type: A and B
Electricity: 120 V
Currency: United States Dollar (U.S.$)
International dialing code: +1 916
Emergency telephone number: 911
3
How to get to my hotel in Sacramento?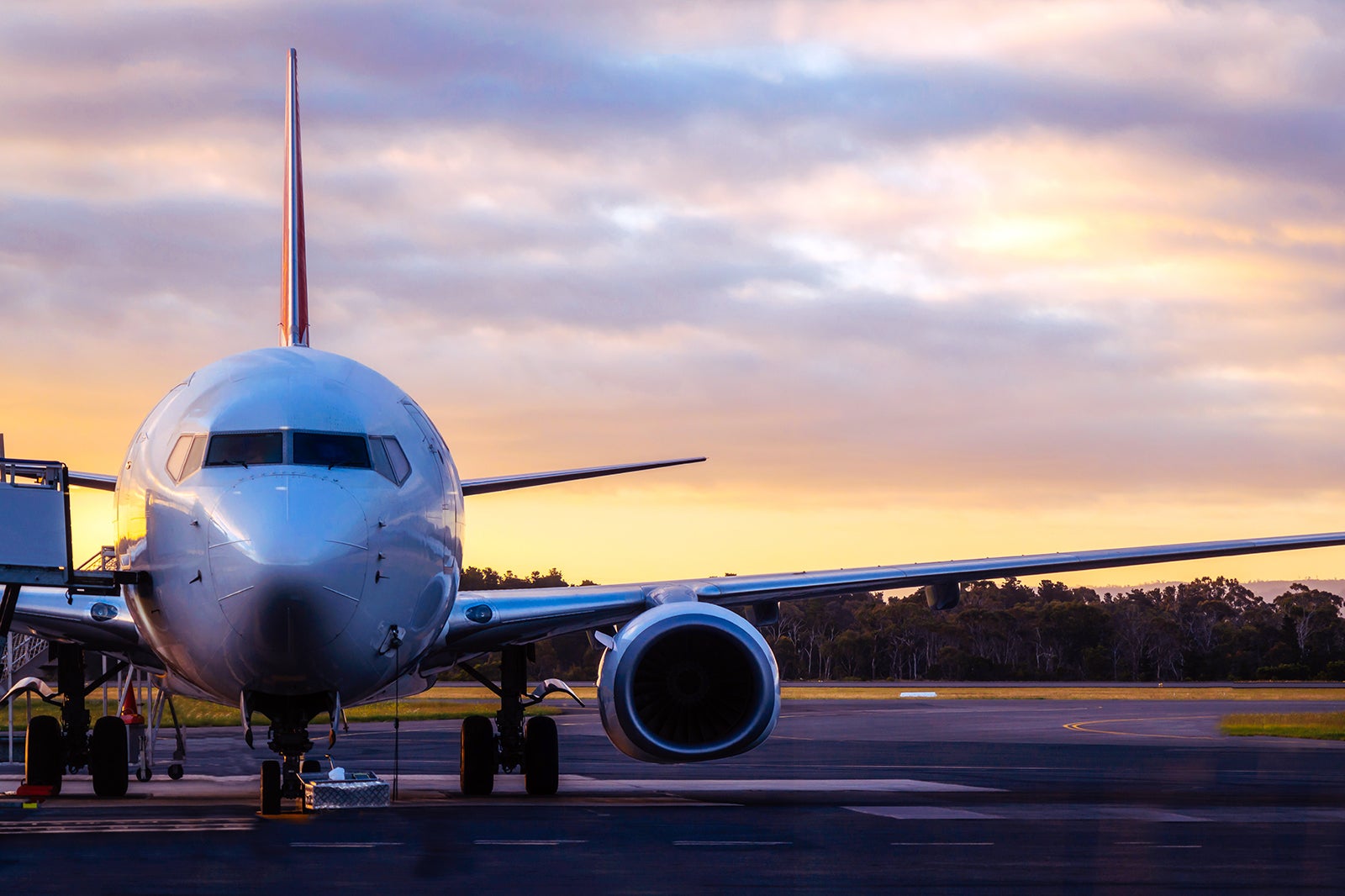 Sacramento International Airport is the main airport serving the city as well as most of Northern California. The airport lies about 10 miles or a 15-minute drive northwest of downtown Sacramento via the northern Interstate 5 highway.
By land, you can get to Sacramento by Amtrak train, arriving at Sacramento Valley Station 401 I Street between the Old Sacramento Waterfront and the heart of downtown. Budget travelers may also consider getting to Sacramento by Greyhound bus or other commercial motorcoach services with the bus station on Richards Boulevard.
You can also easily drive into the city – Sacramento lies at the west end of the major U.S. Route 50 and it's also conveniently positioned where the north-south Interstate 5 and east-west Interstate 80 intersect.
Sacramento International Airport
Sacramento International Airport (SMF) Sacramento International Airport has nonstop and direct flights throughout North America as well as connecting flights to various other destinations such as Canada and Mexico. Flights from other countries may require flying to other major airports such as San Francisco International Airport, then getting to Sacramento via subway, then Greyhound bus or Amtrak train.
Ground transportation options to get you to downtown Sacramento from SMF include the following:
taxi cabs are available at the ground transportation area adjacent to the baggage claim. The white-coloured airport taxi cabs are provided by the Sacramento Independent Taxi cab Owners Association (SITOA). You can call +1 916-444-0008 for reservations.
You can use ridesharing services such as Uber, Lyft, and Wingz at Sacramento International Airport. Pickup neighborhoods are to the west of Terminal A and on the Lindbergh Drive Curb at Terminal B.
The SacRT Route 142 airport express bus service runs every half hour, in partnership with the Yolobus bus services. Take the 42A bus to get downtown.
Paratransit is a special motorcoach service for travelers with disabilities. You must make a booking to use their services +1 916-429-2744 at least 2 days before landing at SMF.
Automobile rental companies such as Avis, Alamo, Budget, and Thrifty, among many others are located at the rental automobile terminal beside the airport's East Parking lot. They share an on-airport rental automobile shuttle that arrives at designated stops on SMF's ground level curbs outside Terminal A and B every 10 minutes. Some automobile rentals also provide special vehicles for people with disabilities – reservations required.
Sacramento Valley Station
Amtrak has 3 trains that stop at Sacramento Valley Station, namely the Coast Starlight (from Seattle and Portland), the California Zephyr (from San Francisco), and the Capitol Corridor (from the Bay Neighborhood). The station on 401 I Street is within walking distance to downtown hotels and a short distance to the Old Sacramento Waterfront by the Sacramento River.
Sacramento bus stations and stops
Various bus services stop in separate locations around Sacramento. Getting to Sacramento by Greyhound bus, you'll arrive at Sacramento's bus station (+1 916-444-6858) on Richards Boulevard. The station is about a 6-minute drive north of the downtown hub. FlixBus buses stop at V Street and Front Street and both Flixbus and Megabus stop at 65th Street Light Rail Station at 6740 Q Street, near downtown Sacramento.
4
How to get around Sacramento?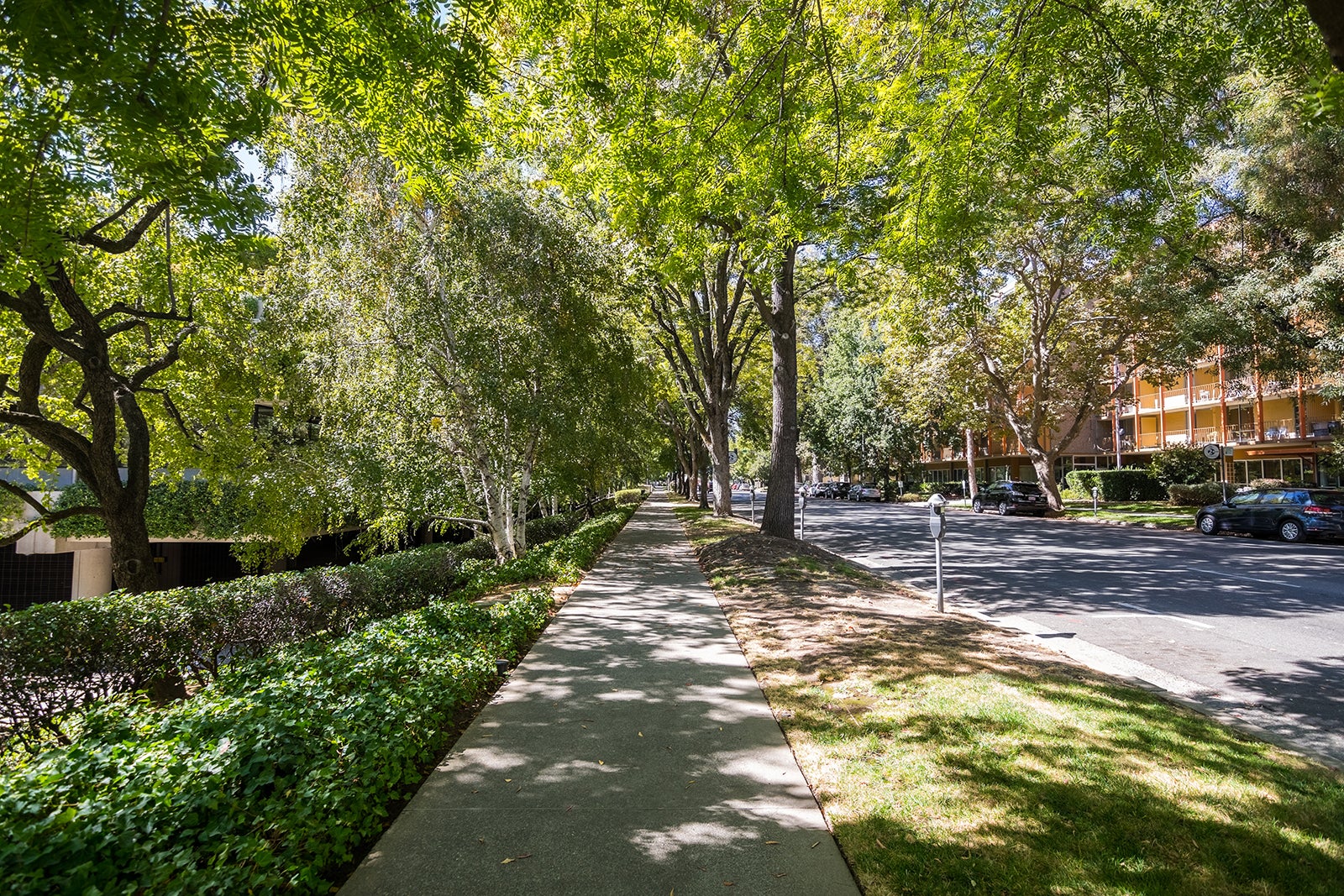 Travel tips
Sacramento's popular neighborhoods such as Downtown, Old Sacramento, and its Waterfront are all within a 5-minute stroll and are easy to navigate on foot. The city features a convenient grid layout and is mostly flat with the streets numbered and lettered. Most streets throughout Central Sacramento are tree-lined, providing ample shade for pedestrians.
Getting around downtown Sacramento is also easy and affordable thanks to Sacramento Regional Transit's network of light rails and inter-urban buses. For more freedom of travel, getting around Sacramento by automobile is a good option. Cycling is a cheap, fun, and healthy option – the Californian capital is one of the state's most bike-friendly cities.
Sacramento Regional Transit (RT) Light Rail
The Sacramento Regional Transit Light Rail is the city's mass transportation system, which spans 42.9 miles long and Covering over 400 square miles of the city with its Gold, Blue, and Green lines. It has connections to other inter-urban buses as well as surrounding neighborhoods.
There are 50 light rail stations throughout the city, enabling you to get virtually anywhere in Sacramento. You can simply get off and transfer to buses that serve most of downtown. Buses also run multiple colour-coded lines throughout the city and are mostly timed to match the arrivals of the light rail trains.
Taking a taxi cab
Hundreds of metered taxi cabs operate in Sacramento and you can most easily hail one around downtown, but it's easier to call and arrange for one beforehand. Furthermore, some of the major taxi cab companies in Sacramento have ride-hailing apps, adding to the convenience.
The 5 major taxi cab companies serving the city are Sacramento Taxi cab Yellow Cab (+1 916-888-2222), Kmm Cab Co (+1 916-821-4471), Sacramento Independent Taxi cab Owners Association or SITOA (+1 916-444-0008), and Yellow Cab of Sacramento (+1 916-444-2222). You can easily find taxi cabs waiting in front of Sacramento Valley Station, as well as downtown hotels and the city's popular attractions.
Uber and Lyft are the main ride-hailing apps used in Scottsdale. Their rates are slightly cheaper than standard taxicabs. Wingz is another app-based option if you require a scheduled and personal ride. They accept payments by credit card.
Renting a automobile in Sacramento
Renting a automobile is a good option for getting around Sacramento, especially if you want the freedom of travel and also plan to visit outlying attractions. Metered parking is free on weekdays after 4.30 pm and all day on weekends. Download the mobile parking app Parkmobile for maps and options to pay for parking at select locations in Sacramento.
Besides being available at the Sacramento International Airport, among the automobile rental companies with offices throughout the city are Avis (+1 916-446-2695), Enterprise (+1 916-444-7600), Hertz (+1 916-448-2228), and Budget (+1 916-973-8122).
Cycling around Sacramento
Sacramento is considered one of the most bike-friendly cities in California. The city is sunny with low rainfall, and there are great trails around the city for you to explore on 2 wheels. These include the American River Bike Trail for a leisurely ride, though in limited neighborhoods, as well as the scenic Jedediah Smith Memorial Trail by the American River. The downtown area has additional bike lanes, and even the suburban neighborhoods have bike neighborhoods for intercity commuting.
Furthermore, Sacramento has introduced bike and scooter-sharing schemes such as Lime (previously known as JUMP) with its e-mopeds, e-bikes, and electric scooters, and Spin with its electric scooters. You simply download their respective mobile apps to your smartphone to discover the nearest available vehicles or charging stations, scan the QR code to unlock, then ride away. Whatever 2-wheeler you ride, always wear a helmet, use bike lanes where legally permitted, and ride responsibly.
5
What are the main annual events in Sacramento?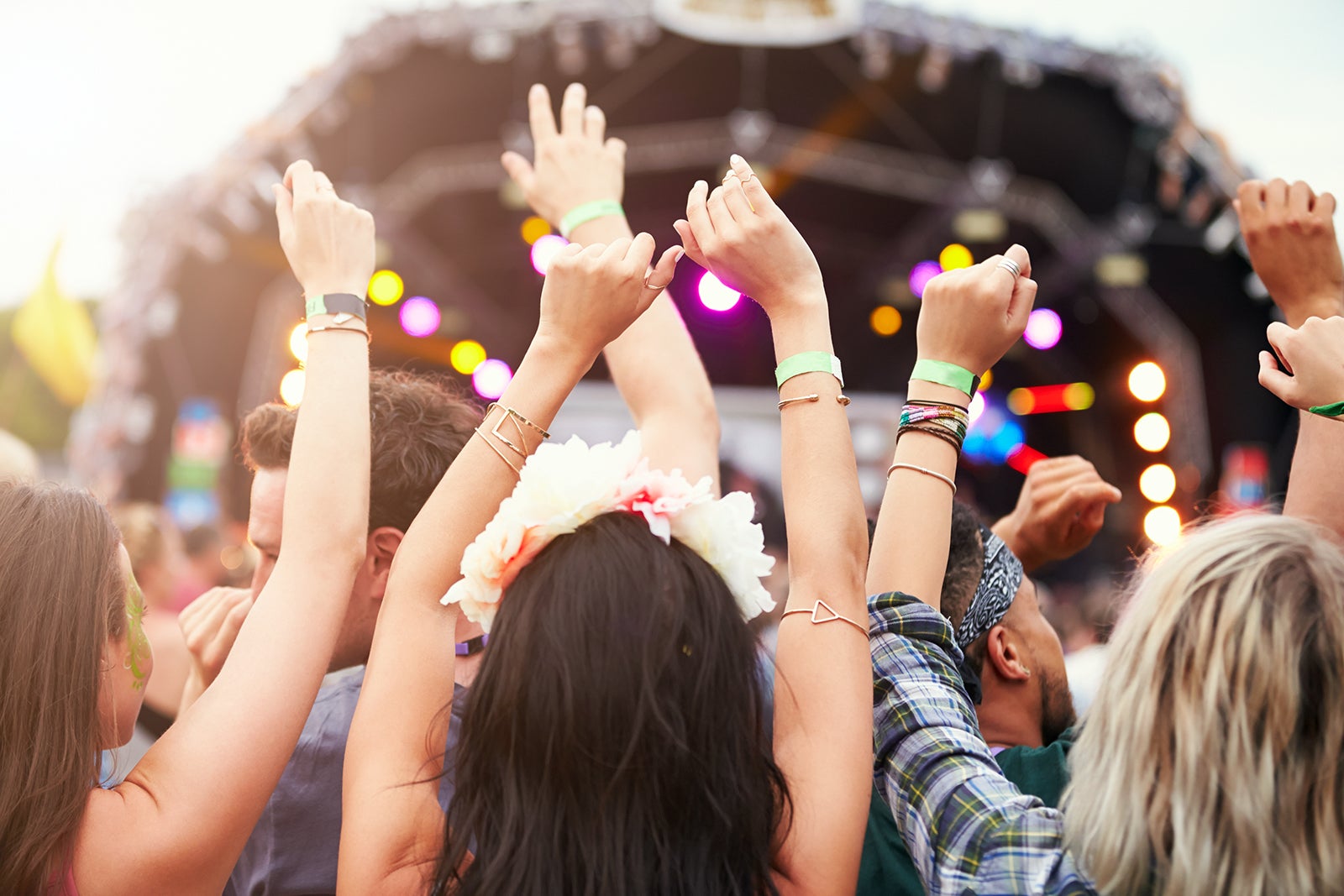 Sacramento Music Festival
May
One of Sacramento's biggest celebrations held every Memorial Day Weekend since 1974. Formerly the Dixieland Jazz Jubilee, it now includes various music genres.
Where: Old Sacramento and other Downtown venues
California State Fair
July–August
A major annual celebration for the state of California, held in Sacramento over 17 days. It showcases the best of California's industries, agriculture, and cultural diversity.
Where: Cal Expo
Sacramento Harvest Festival
November
An annual 3-day event that highlights tens of thousands of unique and handmade items ranging from original art, jewelry, fashion, foods, toys, home décor, and more.
Where: Cal Expo
6
What are the main landmarks in Sacramento?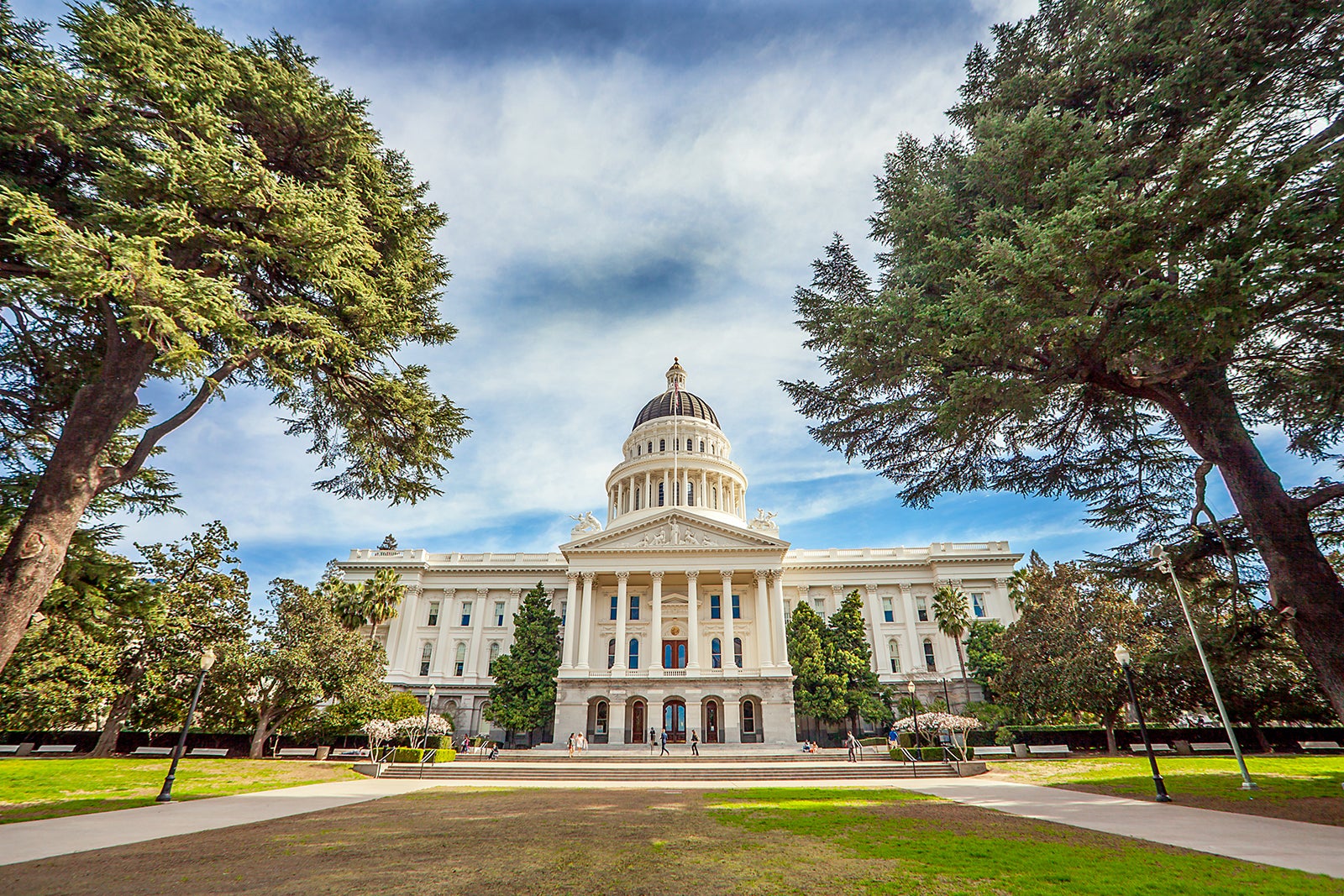 California State Railroad Museum
One of Sacramento's top museums that's home to the famous train, The Polar Express, and which exhibits 21 intriguing 'iron horses' from yesteryear.
California State Capitol Museum
A museum as well as the working seat of the Californian government. Visitors can tour the changing exhibits and the historical rooms for a glimpse into Sacramento's past.
Sutter's Fort State Historic Park
A reconstructed 19th-century agricultural and trade colony that served a vital role during the California Gold Rush following the discovery of nuggets in Sacramento Valley.
Old Sacramento Waterfront
A unique national historical landmark spanning 28 acres along the Sacramento River, replete with shopping, dining, entertainment, and among the city's major historical attractions.
Back to top