The Perez Art Museum Miami, or PAMM, is a contemporary art museum focusing on 20th-century works and featuring many items hailing from Mexico, Cuba, and Uruguay. Additionally, you can find several works from Colombian artist Beatriz Gonzalez on display.
If you're interested in art, you'll find fun at this museum. It's appropriate for the whole family, with numerous impressive 20th- and 21st-century works that will delight kids and adults alike. Most visitors spend about 2 or 3 hours here, with the latter being usually how long it takes to absorb everything they have on exhibit.
Perez Art Museum Miami - one of the highlights of 13 Places to Learn Something New in Miami and 10 Best Museums and Galleries in Miami (Read all about Miami here)
Perez Art Museum Miami highlights
One of the best aspects of Perez Art Museum Miami is the sheer diversity of works on display. While you'll find many samples from South American, Cuban, and Mexican artists, the collection also contains African and European art. The current permanent collection has nearly 3,000 unique works.
Apart from the permanent collection, you'll also find rotating exhibitions that show off additional artists expressing themselves in a wide variety of ways. Sculptures, paintings, and even unique audio and video artwork can be found in the frequently changing exhibitions, so you can expect something new on subsequent visits.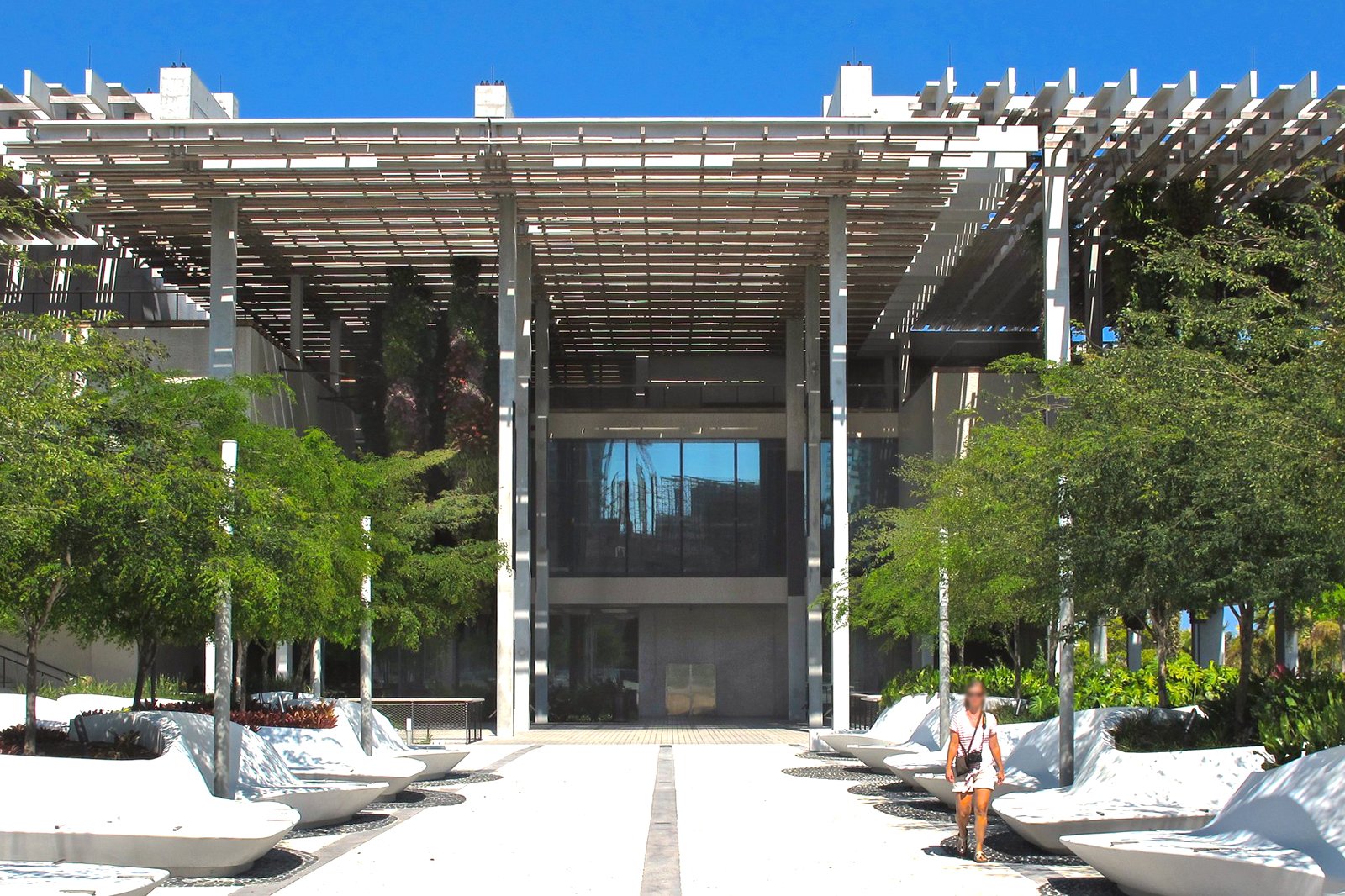 Good to know when visiting Perez Art Museum Miami
Before you head to Perez Art Museum Miami, there are a few important factors to keep in mind. If you're driving yourself, you'll find a convenient parking garage at the museum. There is a fee for that parking, but it's a flat fee no matter how long you plan on staying.
If you aren't driving yourself, a wide variety of public transportation options can get you to the museum. From MiamiCentral Brightline Station downtown, you can head to the Wilkie D Ferguson Metromover Station and take the Omni Loop to the Museum Park stop, which takes you directly to the museum itself.
Perez Art Museum Miami
Location: 1103 Biscayne Blvd, Miami, FL 33132, USA
Open: Thursday from 2 pm to 9 pm, Friday–Sunday from 11 am to 6 pm (closed Monday–Wednesday)
Phone: +1 305-375-3000
Back to top