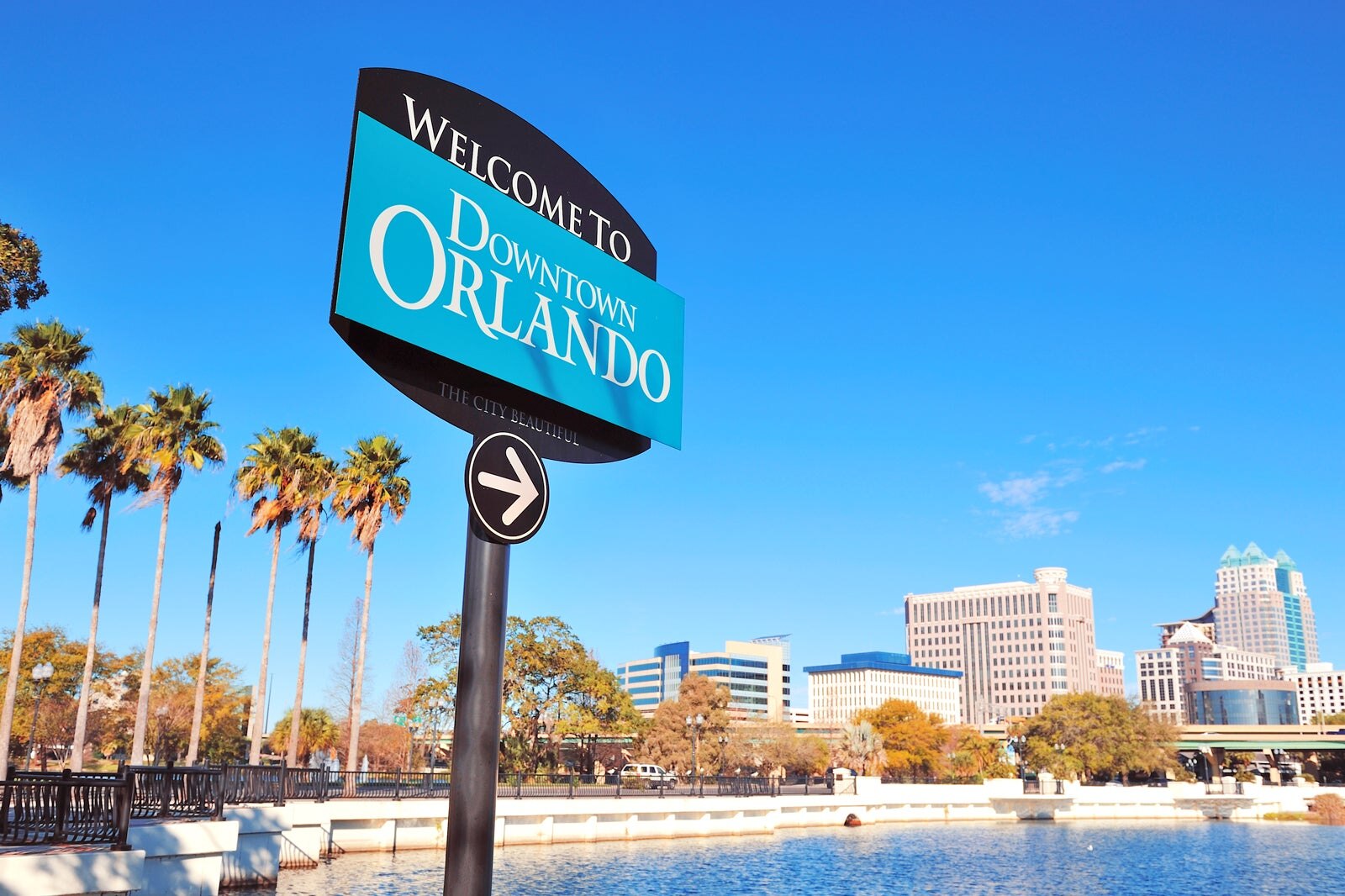 10 Things to Know for Your First Time in Orlando
Good Tips, Hints and Advice about Orlando
Orlando is renowned as a world-class destination favored by travelers all over the world. The city offers a vast variety of entertainment, dining and lodging options, sometimes making it hard to narrow down the choices. As one of the most popular tourist destinations in the world, you will no doubt be stunned by the sheer variety of attractions and things to do in Orlando for a first-timer.
With this in mind, knowing a few tips in advance can often make your vacation run more smoothly and efficiently so here are some things you need to know as a first-time Orlando visitor. This collection of tips and advice is intended to help you save money, suggest ideas to make your trip go smoothly, and give you the insider secrets that only the locals and repeat visitors know.
1
Buy tickets ahead of time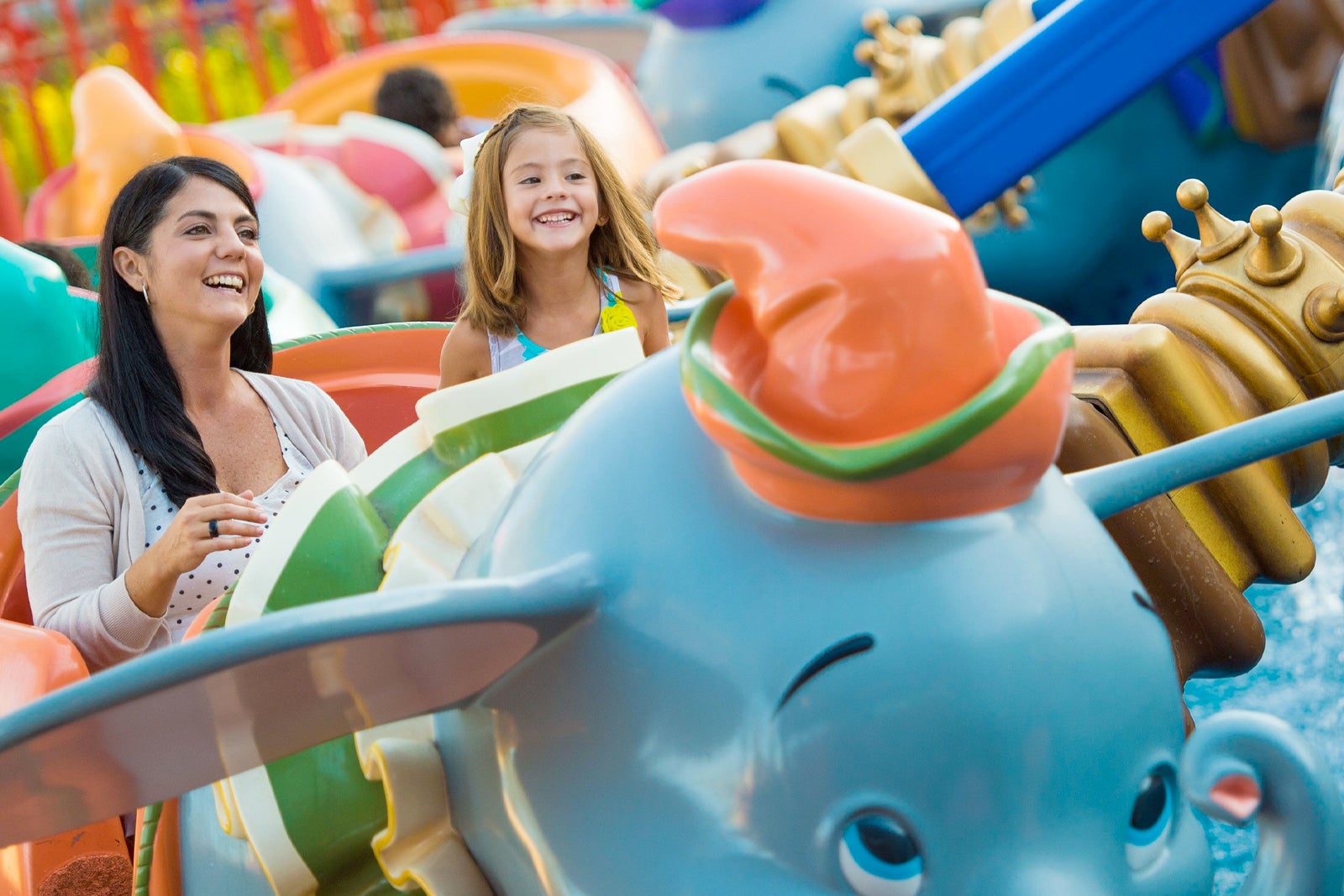 To get the best deal, buy your theme park tickets online and ahead of time. There are 7 major theme parks in Orlando, and all offer different price packages. Both Walt Disney World and Universal's websites offer discounts for buying tickets in advance as well as bundling days together. The more days you add on to your package, the more affordable each day becomes. There are also additional discounts to buying early, such as coupon books with over $150 in savings at the parks.
2
For a bit of everything, stay on I-Drive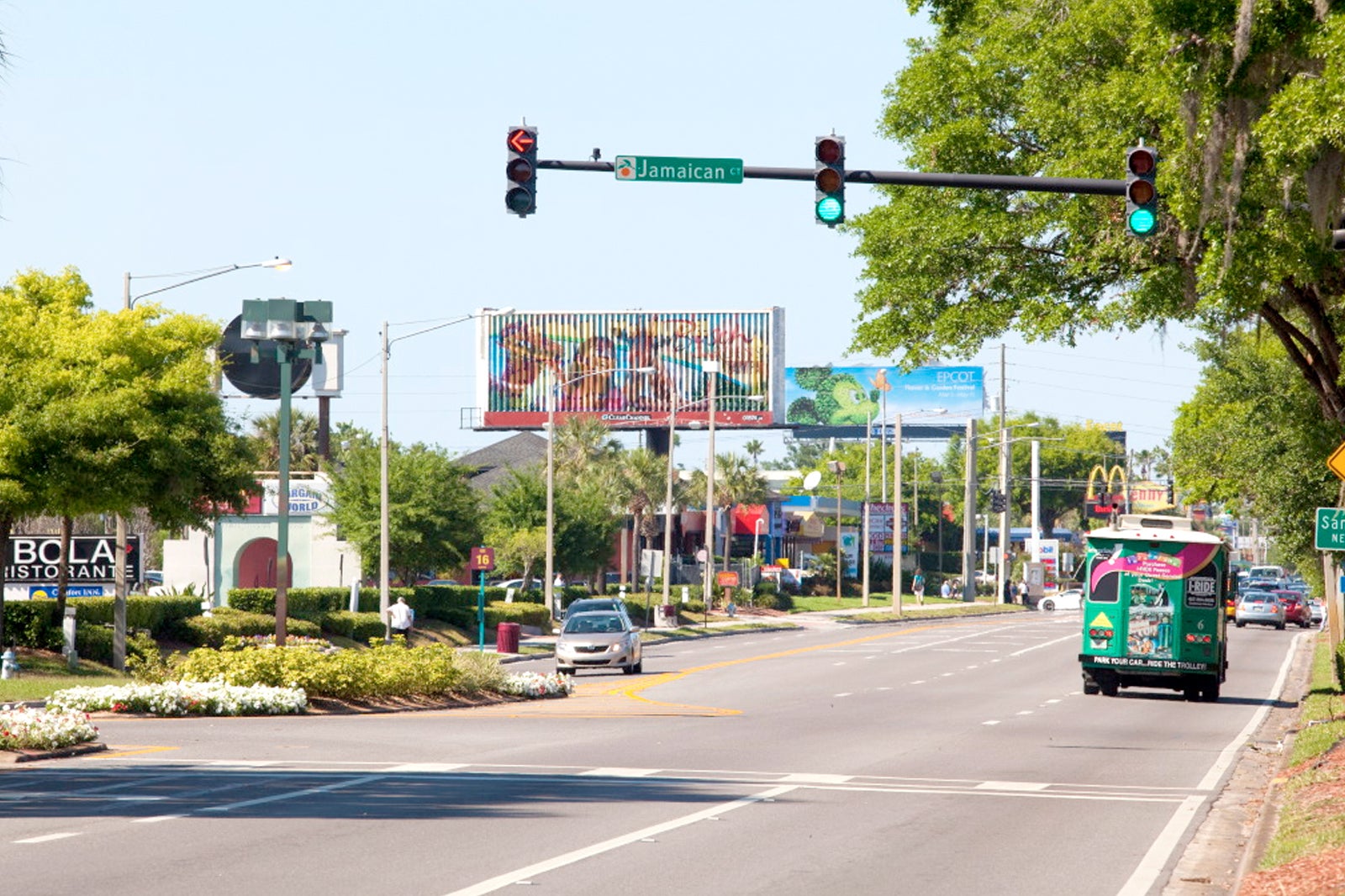 If you want to be in the middle of the action, opt for a hotel on International Drive. I-Drive has just about everything, from budget motels to luxury resorts, all within walking distance from hundreds of attractions. I-Drive is known as the tourist center of the city – you'll be close to trendy restaurants, bars and sightseeing activities. Must-sees include the famous Orlando Eye, Pirate's Dinner Adventure, and Madame Tussauds Orlando.
photo by IDriveDistrict (CC BY-SA 3.0) modified
3
Free transportation is possible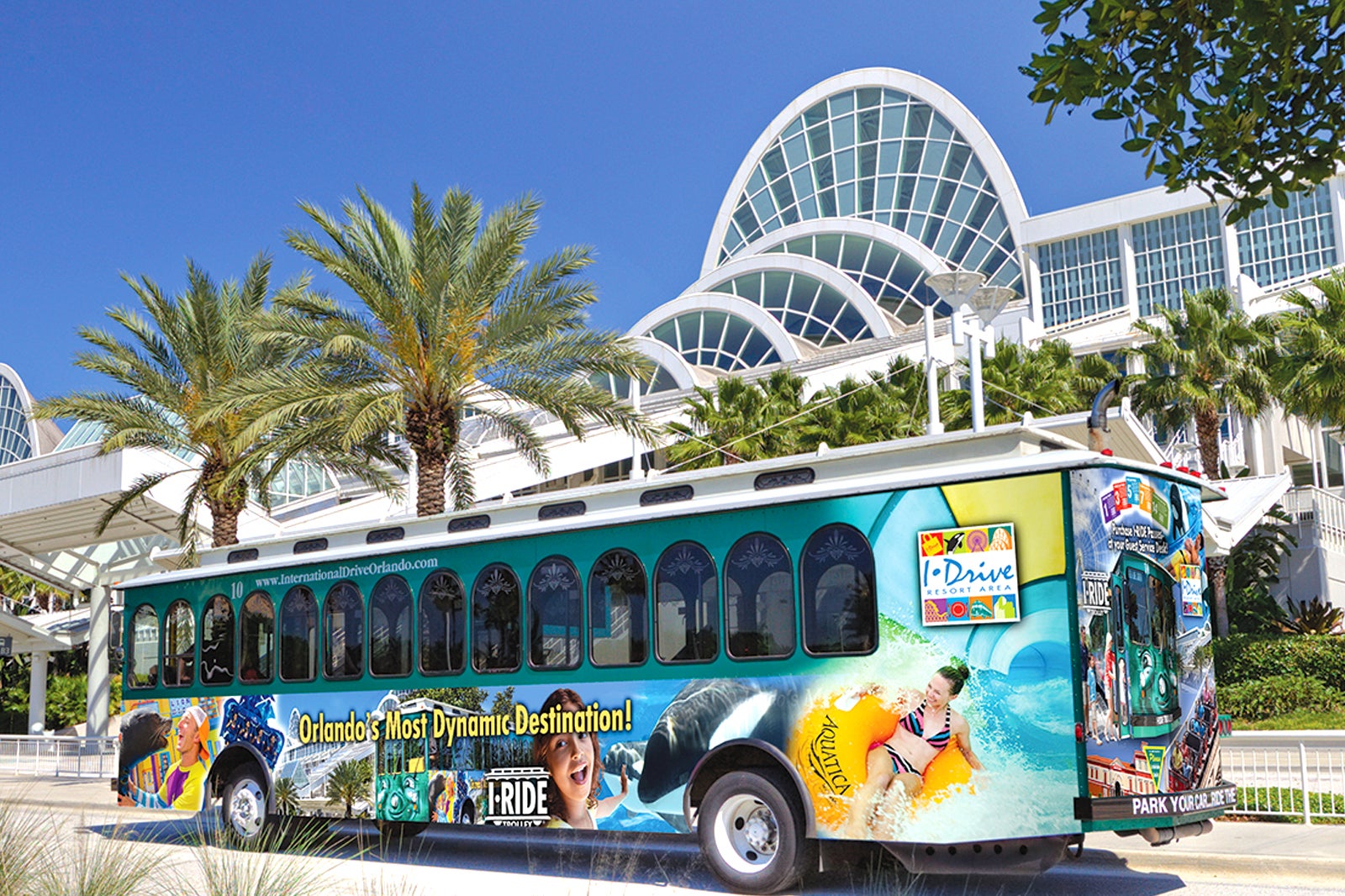 Not planning on renting a car? Make use of the many complimentary shuttles from the parks to the resorts and all over International Drive. Orlando resorts often partner with the theme parks to provide this to their guests, even if the resort is not on site. Reservations for the shuttles are often required 24 hours in advance as they fill up quickly.
4
Use the Force (of FastPass)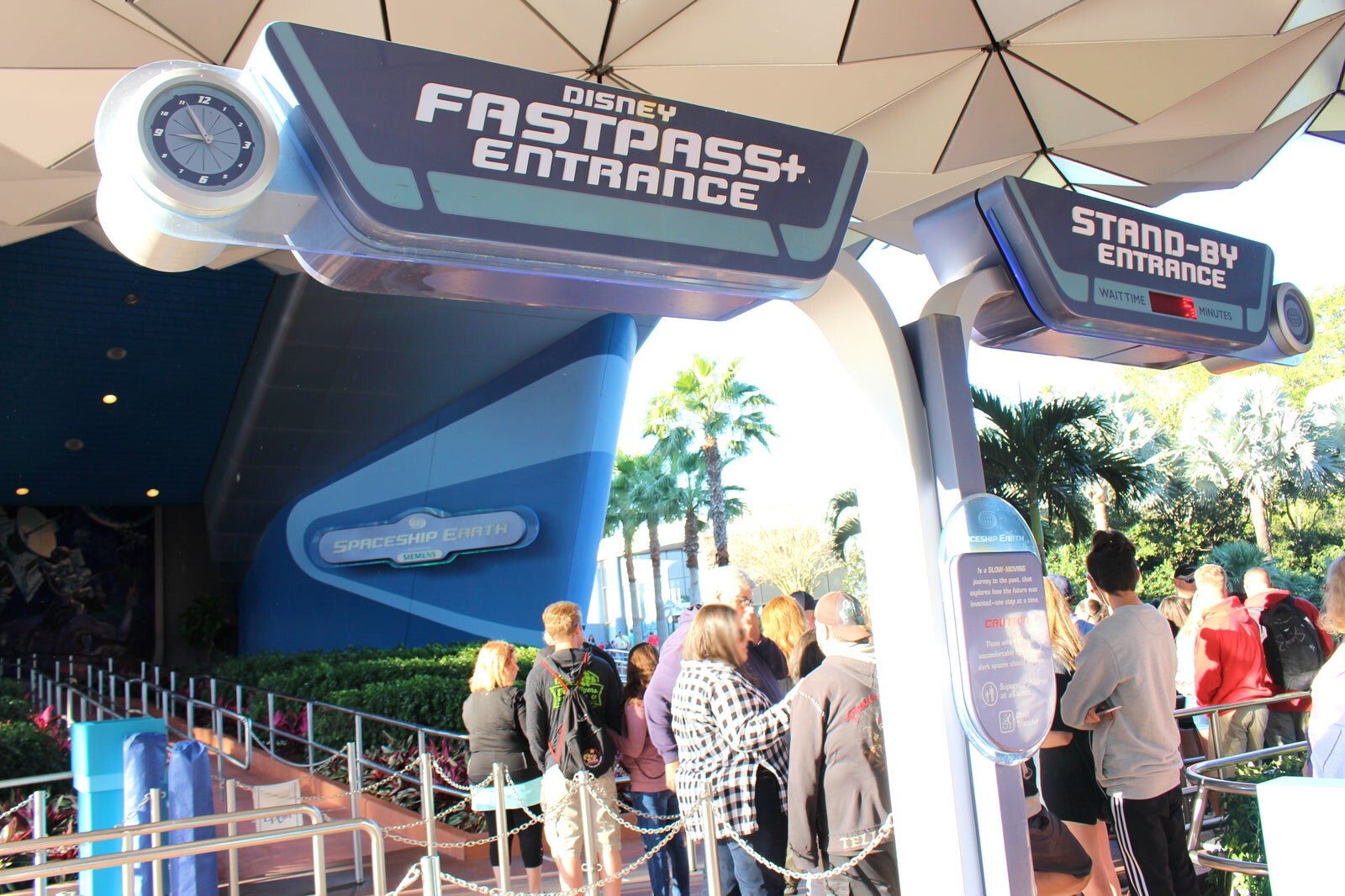 Skip the long theme park wait times by making use a quick-queue pass. Walt Disney World's Fastpass+ allows you to choose up to 3 attractions free of charge. These choices are available to you 30 days before your park arrival. At Universal Studios, the Express Pass option is available for an extra cost. This is an unlimited pass to most attractions in both parks. Additionally, the theme parks offer single-rider lines where groups are often split to fill-up single seats. A perk to this is that the wait time is often much shorter than other lines.
photo by Michael Rivera (CC BY-SA 4.0) modified
5
Restaurant Row is a row of great restaurants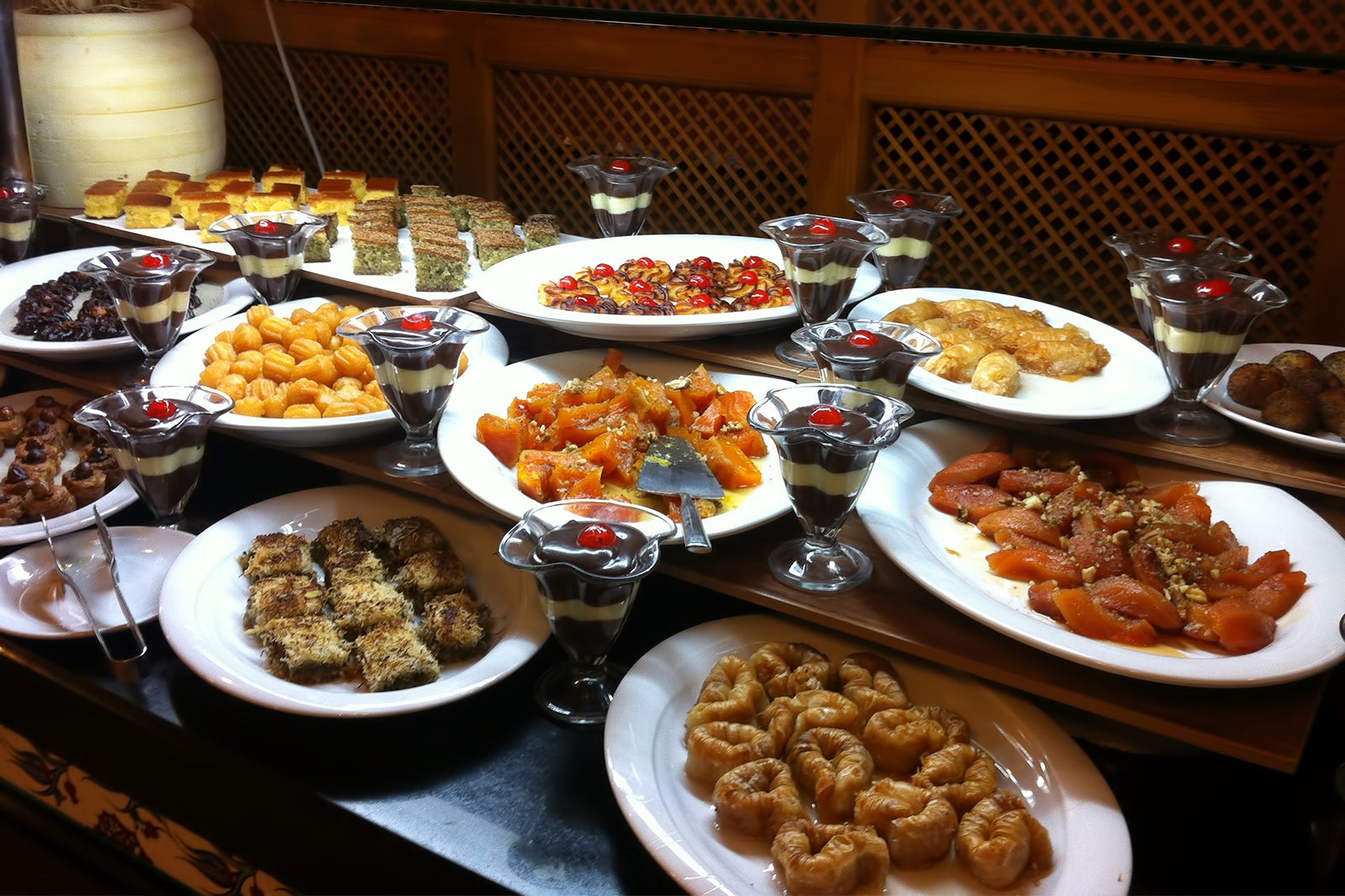 Orlando's Restaurant Row is a mile-long stretch on International Drive that offers all types of cuisines at various price ranges. Located just 5 minutes from International Drive, this area has some of the best Greek, Mexican and American cuisine in Orlando. One of the city's top seafood restaurants, Big Fin, can be found on this dining street too.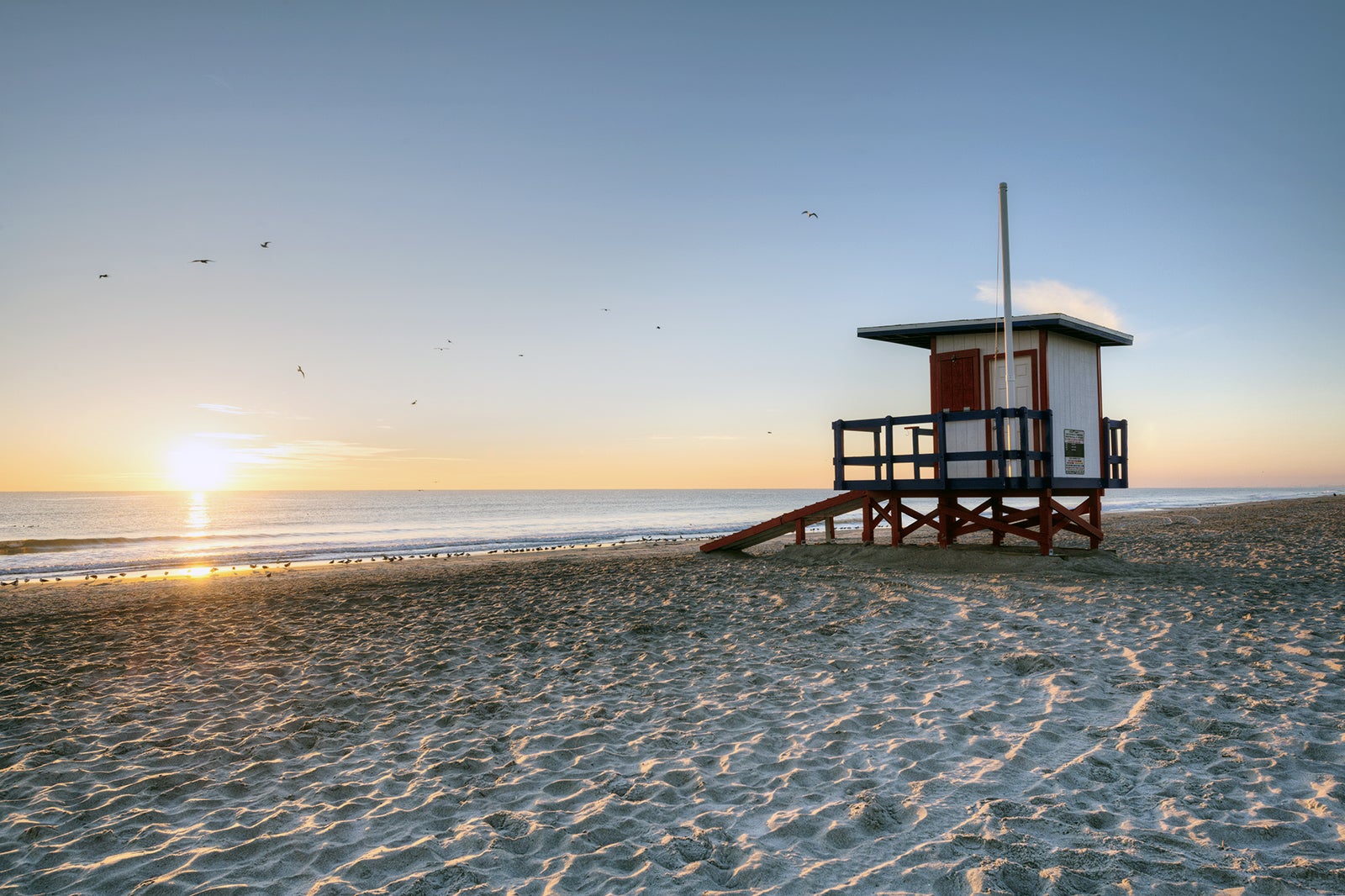 If you want to visit a beach in Orlando, the closest one is Cocoa Beach. Located about 45 minutes away from the city, you can only access the beach via Toll Road 528. Free parking is available near the boardwalk and at Lori Wilson Park. Expect to pay 3 separate tolls, totalling about $5 each way. Of course, there are plenty more beaches in Florida, each one with its own charms.
7
5, 4, 3, 2, 1… Lift off!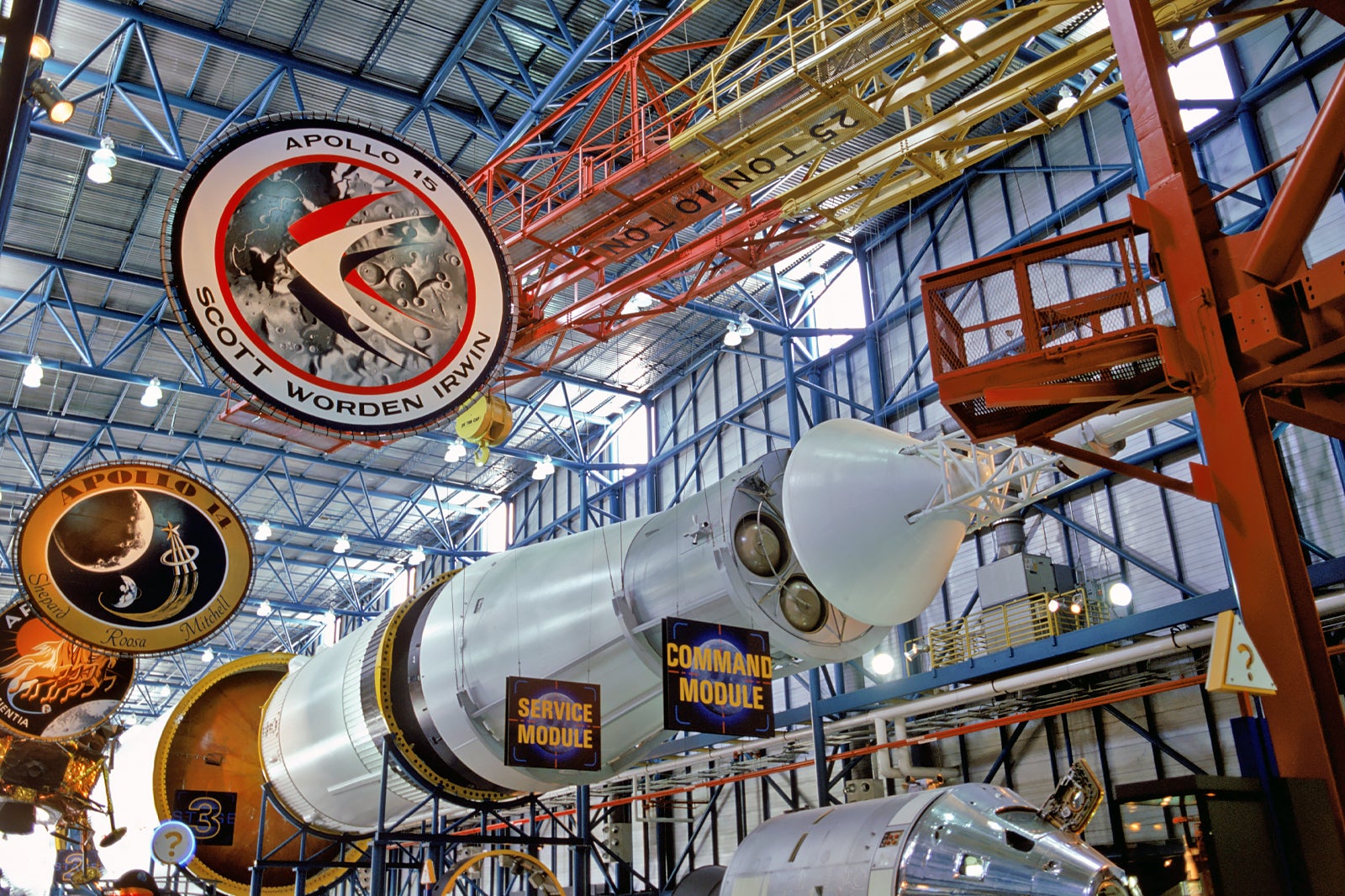 Have you always wanted to see a rocket launch? Make use of the private shuttles heading to Kennedy Space Center every day. It's home to NASA, the primary launch center for human space travel. It opens year-round so that you can experience the launch complex and astronaut hall of fame, even if no launches are going on that day. The space center is located about 45 minutes from Orlando and costs around $50 per person.
8
There are plenty of shopping options in Orlando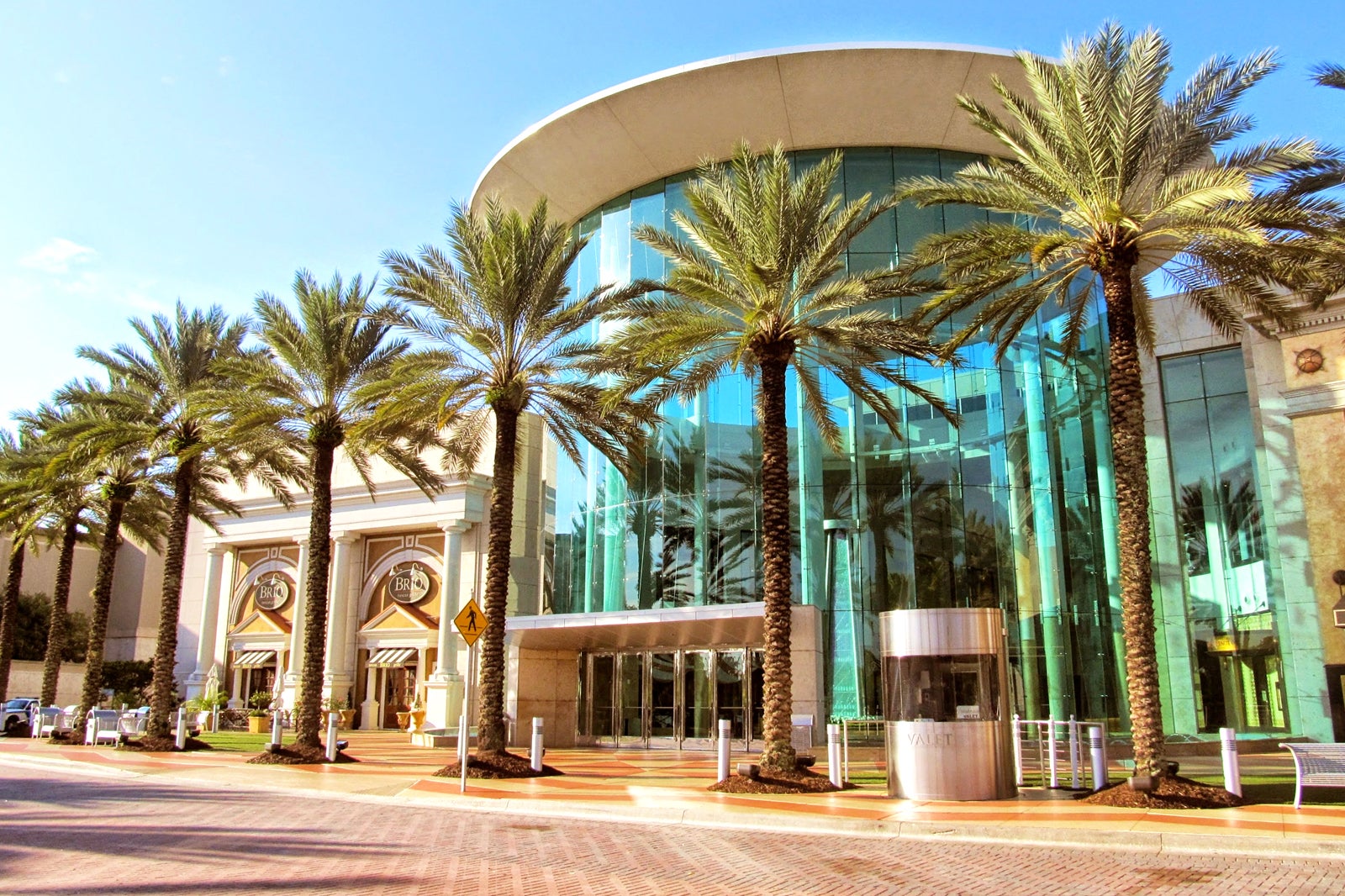 Shopping options in Orlando include The Florida Mall, the Mall at Millenia, and 2 different Premium Outlets. The Florida Mall has all the main brands, a food court, and various department stores. The Mall at Millenia is a bit more upscale, offering jewelry and electronic stores. The 2 outlet malls, Vineland Premium Outlets and International Premium Outlets, feature year-round discounts and promotions. Many Orlando hotels include free transportation to these shopping malls and outlets as well.
photo by Miosotis Jade (CC BY-SA 4.0) modified
9
Dine with Disney characters, but book in advance
Dining with Disney characters can book up months in advance – plan early if this is a must-do for your family! In this magical experience, classic Disney characters such as Mickey and Cinderella visit the table as you dine. Character Dining includes singing and dancing, as well as plenty of photo opportunities. Breakfast, lunch and dinner are available at over 15 different Disney restaurants, which you can book online or by phone.
Head over to Disney Springs or Citywalk Orlando for free entertainment. These popular destinations have everything, from stores and restaurants to free concerts and numerous photo-ops. Disney Springs caters to families with younger kids while Universal Orlando is more suitable for an adult's night out. Both of these entertainment areas also have a movie theatre and mini-golf course.
Back to top