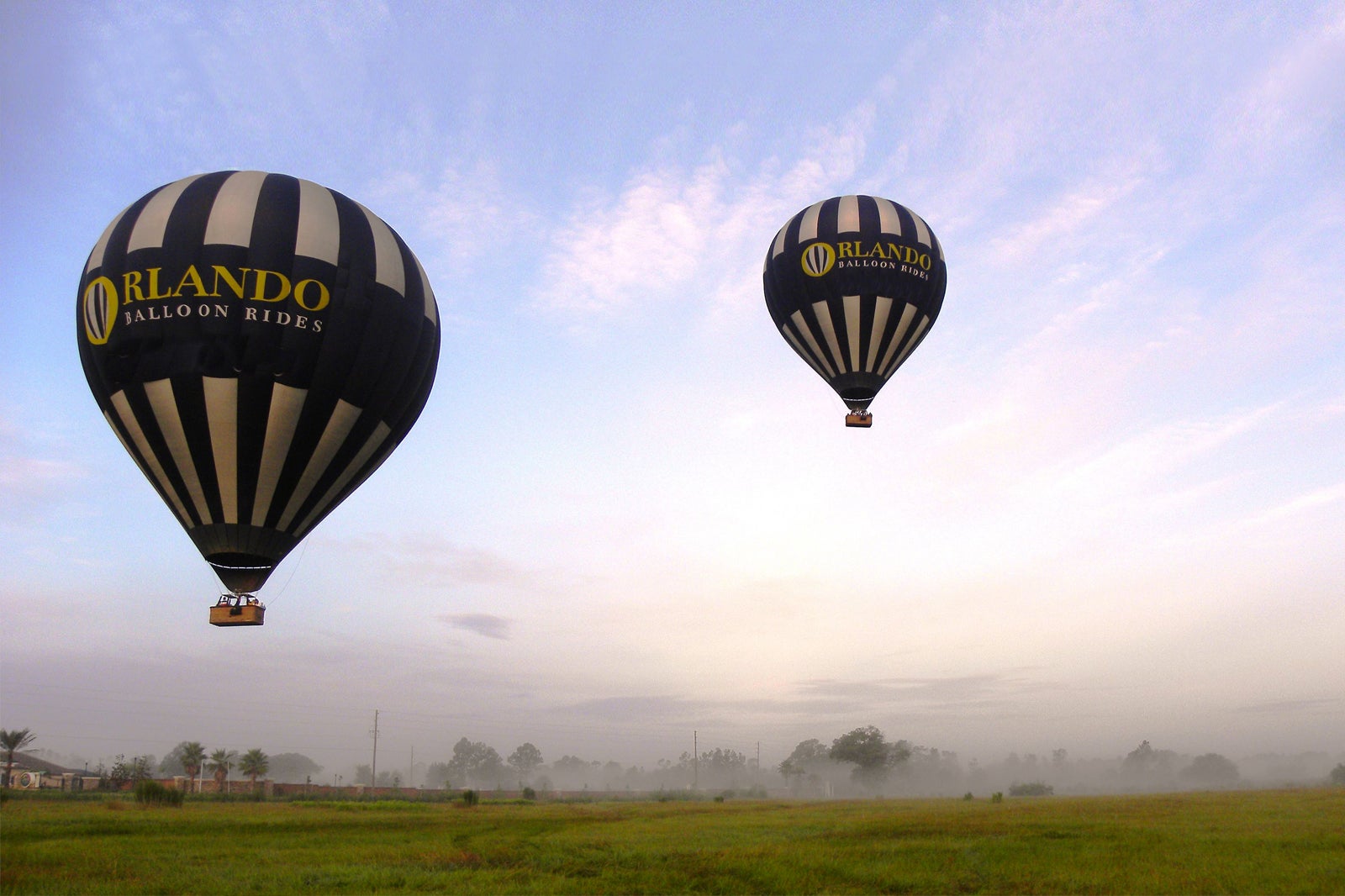 Orlando Balloon Rides allow you to see Orlando from new heights when you take a wonderful hot air balloon ride over Disney World and enjoy the sights across and around the city. Established in 1985, Orlando Balloon Rides is one of the most trusted adventure providers in Orlando and one of the largest hot air balloon operators.
Every ride starts with the inflation – an exciting 20 minutes of watching the balloon come to life before you can lift off into the air. The balloons can ascend far beyond the treetops and up to about 1,000 ft into the sky.
Orlando Balloon Rides - one of the highlights of 50 Best Things to Do in Orlando (Read all about Orlando here)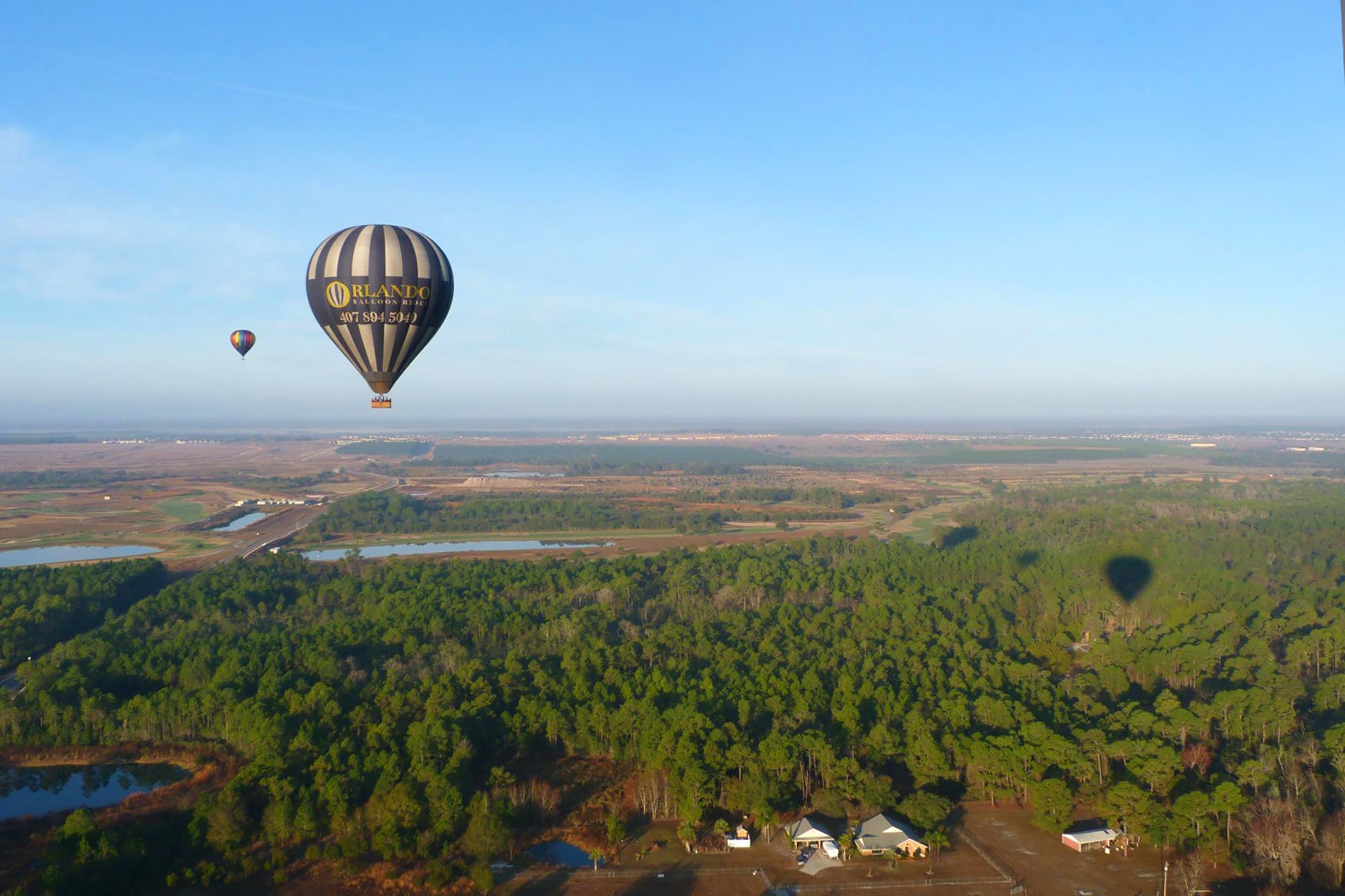 The ride usually lasts around 1 hour and takes you over the orange groves, theme parks, and swamp forests that make Florida so unique. All the rides commence at sunrise, when the weather is pristine and the wind soft, so you get the best views of the Orlando cityscape and the surrounding area.
Rides are available 365 days a year, but should be booked in advance if you have a specific day you want to fly. If the weather does not meet safety conditions then rides can be canceled, so make sure you stay up to date on the status of your flight by calling the Flight Line the night before.
An adult ticket costs around $195 during the week and $225 at the weekend. A child's ticket (between 4-10 years old) costs $99 during the week and $109 at the weekend.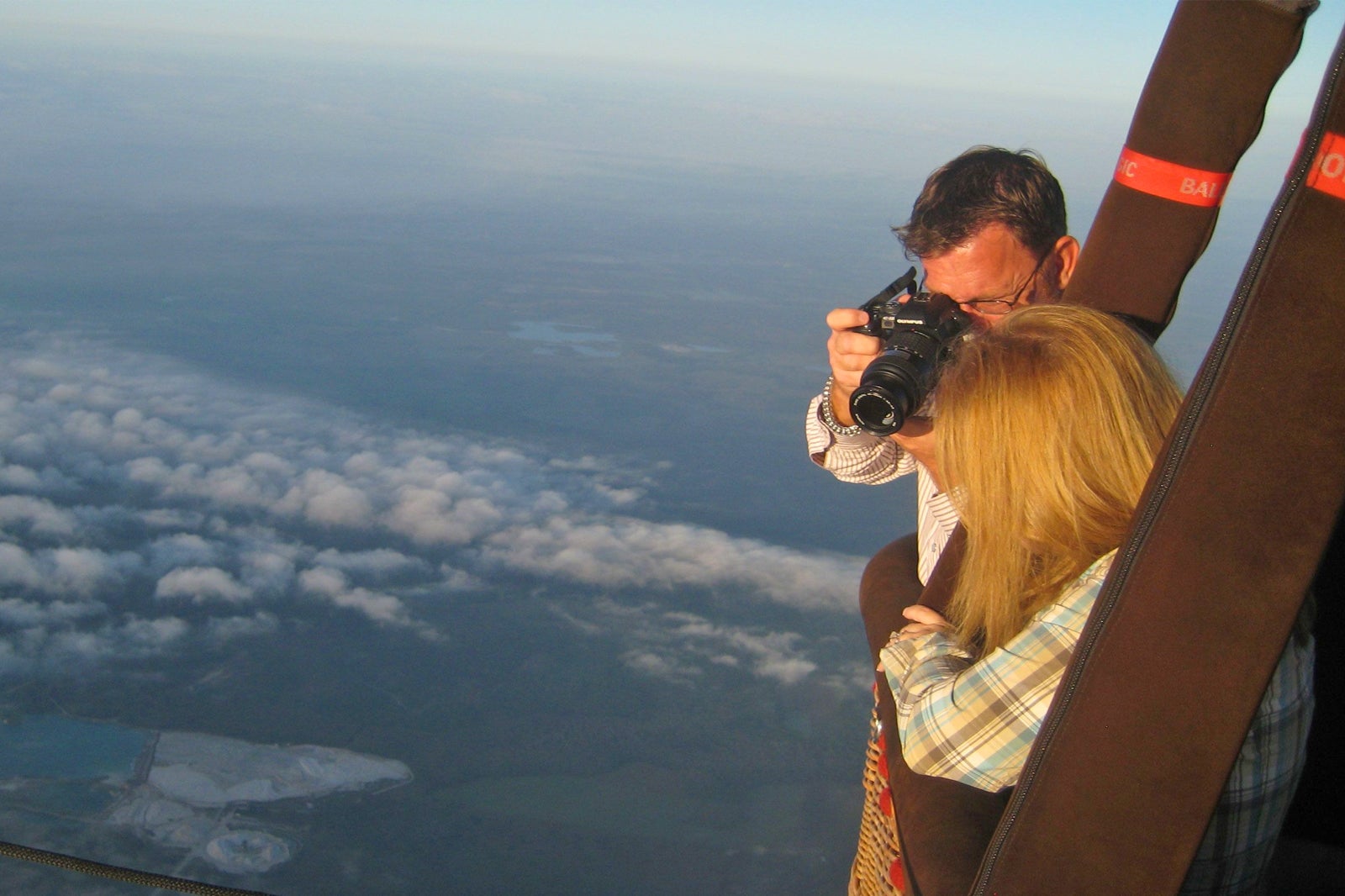 Orlando Balloon Rides
Location: 44294 US-27, Davenport, FL 33897, USA
Open: Daily from 9am to 9pm
Phone: +1 407-894-5040
Back to top