Naples Travel Essentials
Useful Information to Help You Start Your Trip to Naples
Our Naples Travel Essentials lays out the essential information you need to help you plan your trip to one of the most popular destinations in the USA. No matter how frequently you travel, some questions will always need answers: What's the weather like? How can I get from the airport to my hotel? What currency and type of plug do I need? We have all these answers and other basic info about the best time to go, getting there, getting around, and a few helpful travel tips.
It's all compiled in this Naples Travel Essentials. After reading this short and easy-to-read guide, you will be a little more prepared to start your trip to Naples in Florida.
1
When is the best time to travel to Naples?
Naples has a sub-tropical climate, with short, mild winters, and long, hot and humid summers. Average temperatures range from 54°F in winter to 93°F in summer.
The wettest time of the year is between July and September, with an average of 21 rainy days per month. Note that even during the driest time of the year, between November and April, you can expect 7 to 9 rainy days per month.
In peak tourist seasons, summer (June to August) and winter (December to February), hotel and flight prices rise accordingly.
With temperatures ranging between 80°F and 90°F, March–May (spring) is the best time to visit Naples. You'll avoid the peak seasons, and flight and hotel prices are more affordable.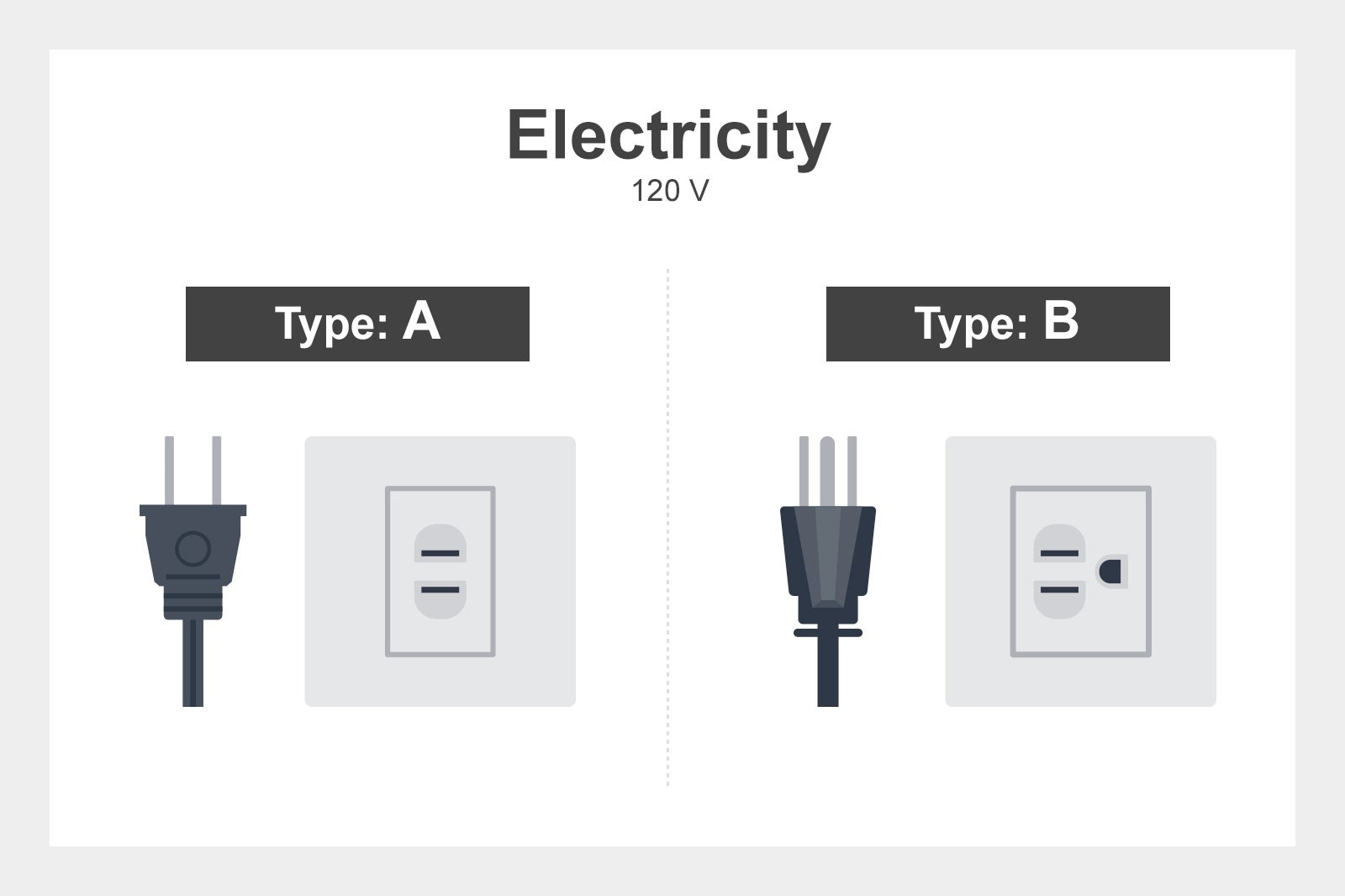 Plug type: A and B
Electricity: 120 V
Currency: United States Dollar (U.S.$)
International dialing code: +1 305
Emergency telephone number: 911
3
How to get to my hotel in Naples?
The closest commercial airport to Naples is Southwest International Airport (RSW) in Fort Myers, 32 miles away. It is locally known as Fort Myers Airport. The airport is served by most major U.S. airlines, plus international carriers such as Air Canada and Eurowings. You'll find a great range of dining and duty-free shops, as well as free Wi-Fi, ATMs, and currency exchange services.
There are several transfer options available for reaching Naples:
A taxi cab takes 35-40 minutes to reach Downtown Naples
A private automobile service takes 35-40 minutes to get to downtown Naples
Rideshare services – Uber and Lyft – operate at RSW
Automobile rental agencies are also available at the airport
Driving in, you can reach Naples via Interstate 75 from the north and east. You can also arrive by Greyhound bus. The bus stops at a gas station near the Interstate 75 interchange, off Collier Boulevard. You can then take a taxi cab to your final destination in Naples.
4
How to get around Naples?
Travel tips
About 1.5 square miles, the historic Old Naples in the downtown area is easily walkable. It's home to most of the town's original homes and landmarks, including the iconic Naples Pier and beach, plus a superb choice of dining, shopping, and nightlife entertainment options. Getting around the downtown area is convenient, thanks to a private trolley tour service. Beyond downtown Naples, there are many places to explore by bus or rented automobile.
How does the Naples Trolley Tour work?
Naples Trolley Tour provides an easy and effective hop-on, hop-off trolley service that can get you around various stops – mostly top attractions – within downtown Naples, including the beachfront. The vintage bus ride includes a narrated tour covering more than 100 points of interest.
Tickets are on the pricey side, but you can hop on, hop off for the entire day. The Naples Trolley Tours runs daily from 8.30 am to 5.30 pm. You can buy tickets in advance online on the Naples Trolley Tours website.
Renting a bicycle
Being a small, bike-friendly town, getting around Naples on 2 wheels is highly recommended. Bike rental companies to check out include Big Mamma's Bicycles (+1 239-263-0728), Beach Bum Bike Rentals (+1 239-207-6290) and Bike Ride USA (+1 239-216-7594), just to name a few.
Most rentals include a free helmet and bike lock. Various rentals are available at hourly, daily, and weekly rates.
Taking the Naples Bay Water Shuttle
The Naples water shuttle is a fun and affordable way to get around Naples Bay. Called the Blue Pelican, the water bus makes a full loop of the bay, stopping at Naples City Dock, Tin City, Naples Bay Resort and various Bayfront shops and restaurants.
One ticket is valid for the entire day, and you can hop on and off at any of the stops. You're allowed to bring your own beverages on board (food and glass containers are prohibited).
Traveling by bus in Naples
Collier Neighborhood Transit (CAT) is the public transportation network in Naples and the surrounding neighborhoods. Routes run along the north and east neighborhoods to Marco Island and Immokalee. Service begins around 6 am and ends at 7.30 pm.
Oneway tickets and 1-day, 15-day and 30-day passes, as well as many other ticket options, are available. You can purchase most of the passes aboard the bus or via the rideCAT mobile app.
Taking a taxi cab in Naples
Although you can easily get around Naples on foot, by bicycle or public transportation, you may need a taxi cab to get back to your hotel after a late-night dinner. Local operators include Taxi cab Pam (+1 239-234-4343), Turbo Cab (+1 239-330-0497) or Arkway Taxi cab (+1 239-300-6575).
Renting a automobile in Naples
Renting a automobile is a good option if you want the freedom to explore the city's surroundings outside of Downtown Naples. You can rent one at Southwest International Airport or in Naples itself. Automobile rental companies include Avis, Hertz, Thrifty, National, and Enterprise.
5
What are the main annual events in Naples?
Downtown Naples New Year's Art Fair
January
A well-established art fair featuring the work of over 250 national artists. Artistic mediums include ceramics, glass, metal, mixed media, 2D and 3D art, and photography, among many others.
Where: 5th Avenue South, Naples
Naples National Art Show
February
A top-rated art show to view fine art and craftwork in over 15 different art mediums.
Where: Cambier Park and along 8th Avenue, Naples
Naples Flower Show
March
One of the biggest floral shows in Florida. It hosts stunning floral designs, exotic plants, botanical arts, presentations and interactive demonstrations.
Where: Naples Botanical Garden, Naples
6
What are the main landmarks in Naples?
Lowdermilk Park
A popular beachfront park featuring picnic tables, sand volleyball courts and outdoor showers. The pristine white sand and warm Gulf waters make it ideal for water-based fun and recreation. This is one of the best spots in town to watch the sunset.
Naples Botanical Garden
A peaceful oasis 4 miles southeast of downtown Naples consisting of 170 acres of lush greenery. Enjoy 9 tropical-themed gardens, water features, an interactive Children's Garden and a butterfly house. Plan to spend a couple of hours here.
Naples Pier
This iconic, 19th-century boardwalk is Naples' most-visited attraction. It's a beloved local spot for fishing, relaxing strolls and people-watching. There is a snack kiosk selling bait, food and beach supplies. Sunsets here are legendary.
Palm Cottage
Built in 1895, this historic cottage is the oldest home in Naples. It is also the last-remaining Tabbie home, a structure made from mixing burnt local sand and seashells. You can see original artwork and antiques on a guided house tour.
Back to top