10 Mistakes People Make When Visiting Las Vegas
What Not to Do in Las Vegas on Your 1st Visit
Las Vegas is glitzy, glamorous, glaringly hedonistic, and simply one of the most enjoyable cities to visit on Earth. This city has it all – casinos, shows, bars, and betting galore. But to make the most out of a rollercoaster trip to the notorious Strip, it's wise to come prepared.
First-time visitors and even returners can make the same predictable slipups in Sin City, potentially ruining their vacation and costing them dearly. Whether you're a hardened gambler in search of fortune or a party animal seeking a wild night out, avoid making these common mistakes to make the most out of your upcoming trip to Las Vegas.
1
Expecting to win big
It pays to understand the house always wins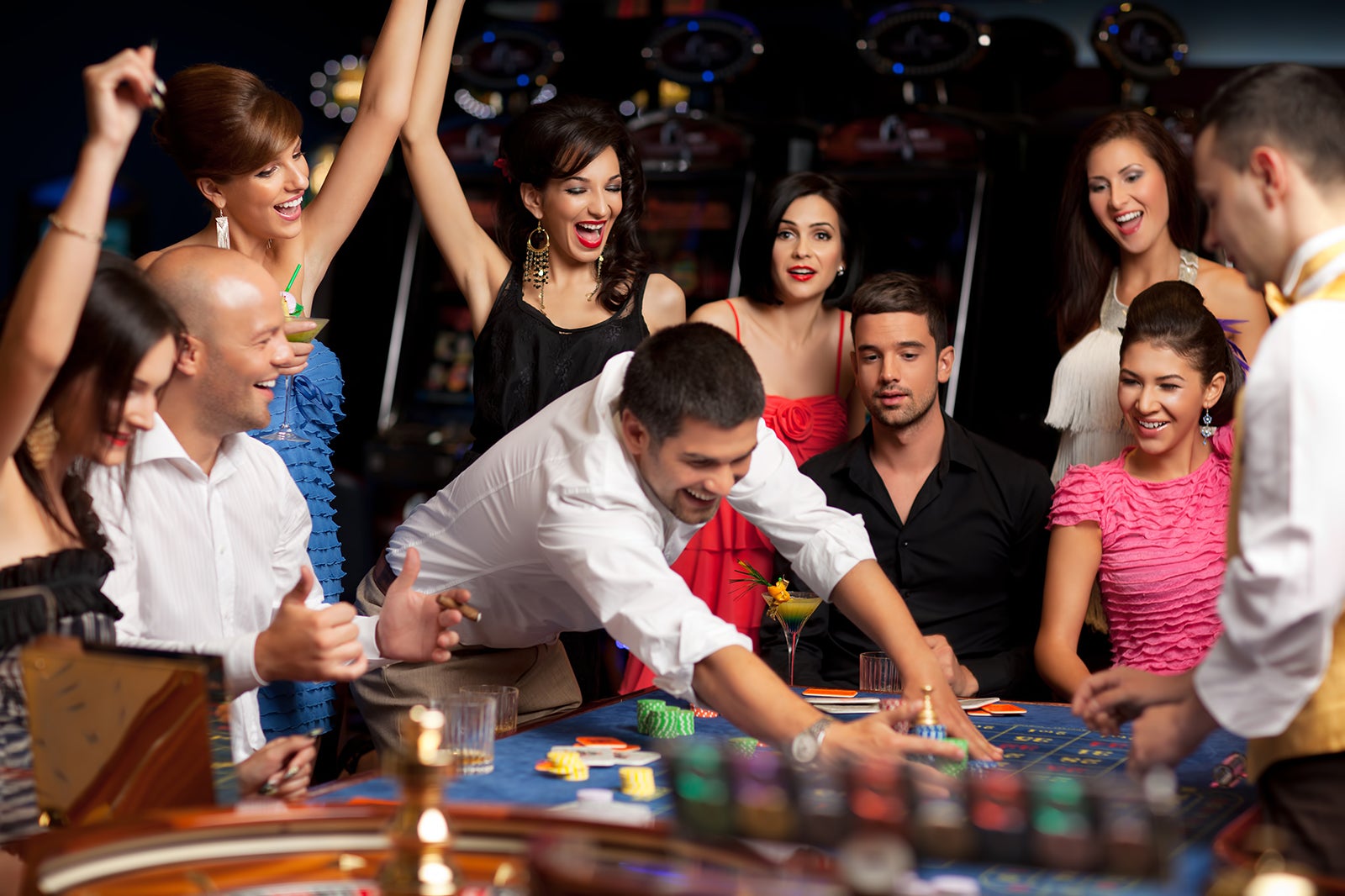 Many gullible gamblers rock up on the Las Vegas Strip with dollar signs in their eyes, determined to win big this time. But as any veteran gamer knows, in the end, the house always wins. While there'll always be nights (or weeks, or months) blessed with good luck, there will be more nights cursed with misfortune.
To make the most out of your visit to Las Vegas, don't come relying on a big win. Spread your gambling evenly over the whole trip and come mentally prepared to leave with less money than you came. Remember to take it on the chin, too – nothing can be more embarrassing than a downtrodden gambler unleashing frustration at the croupier.
We've seen it countless times in Hollywood movies – happy-go-lucky gamblers trotting between landmark casinos with ease. And while strolling down the Strip is a quintessential Las Vegas experience, you don't want to attempt the whole thing (or even half of it).
From start to finish, the neon-soaked stretch spans over 4 miles – a little more walking than you'd want on a wild night out. If you decide to hike the Las Vegas Strip during the day, be aware that summertime temps surpass the 100°F mark. Wear comfy shoes, stroll small sections and be prepared to take an Uber or city streetcar for longer jaunts.
Read more
3
Crossing the Strip wherever they please
There are strict rules in place to keep you safe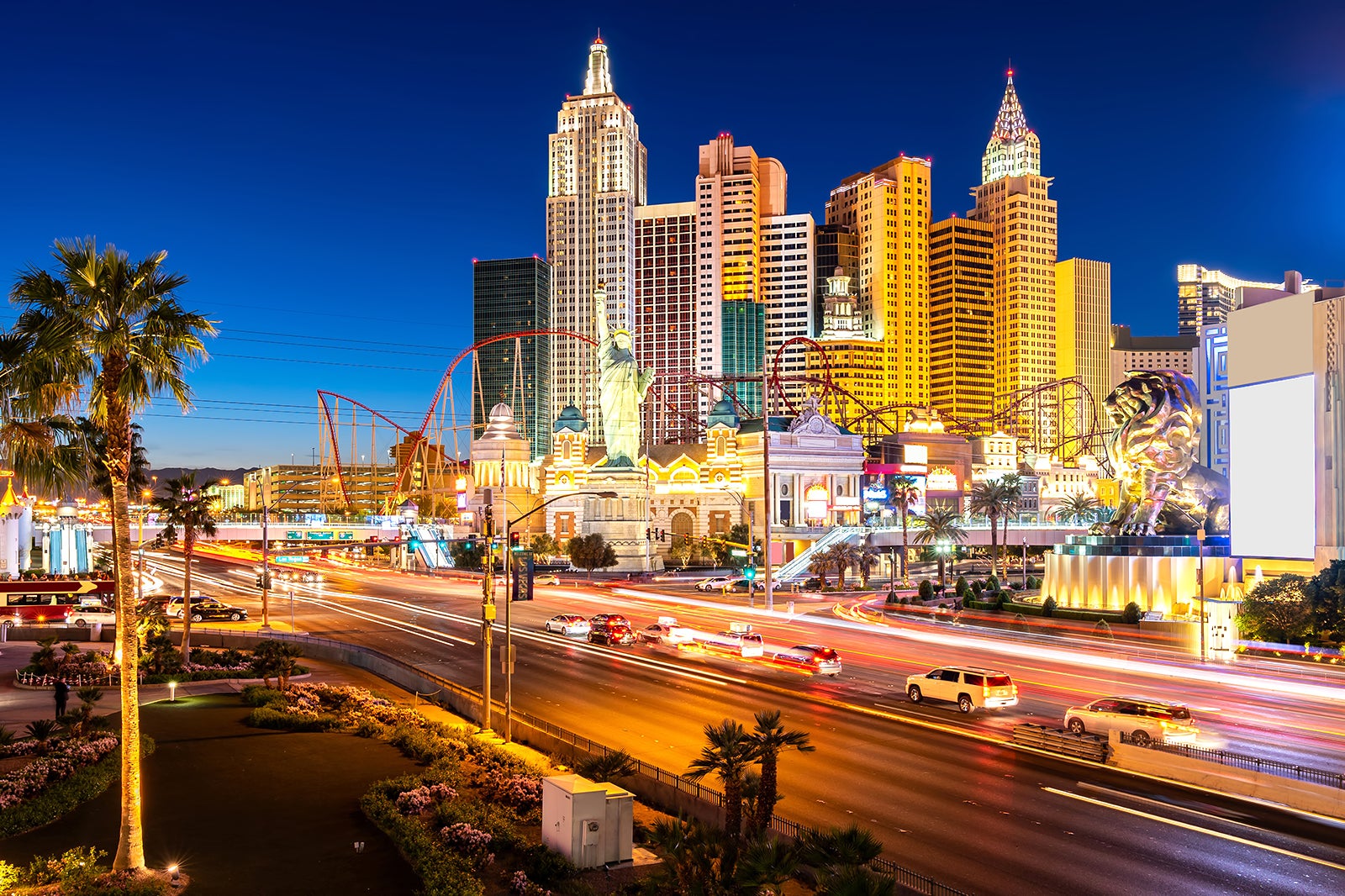 We know you shouldn't walk the entire length of the Las Vegas Strip because it's too long… but what about crossing the road? Although you may see the odd inebriated punter trying to scurry across unseen, the practice isn't recommended because the heaving boulevard is fraught with danger.
The Strip, as one would imagine, hosts heavy traffic both day and night, and none of the rapidly approaching automobiles will expect a stray pedestrian to wander out. Jaywalkers and inattentive partygoers get run down on the Strip with alarming frequency, so keep your wits about you and walk within the confines of the law.
4
Spending their whole time in the city
There's plenty to see and do outside the city limits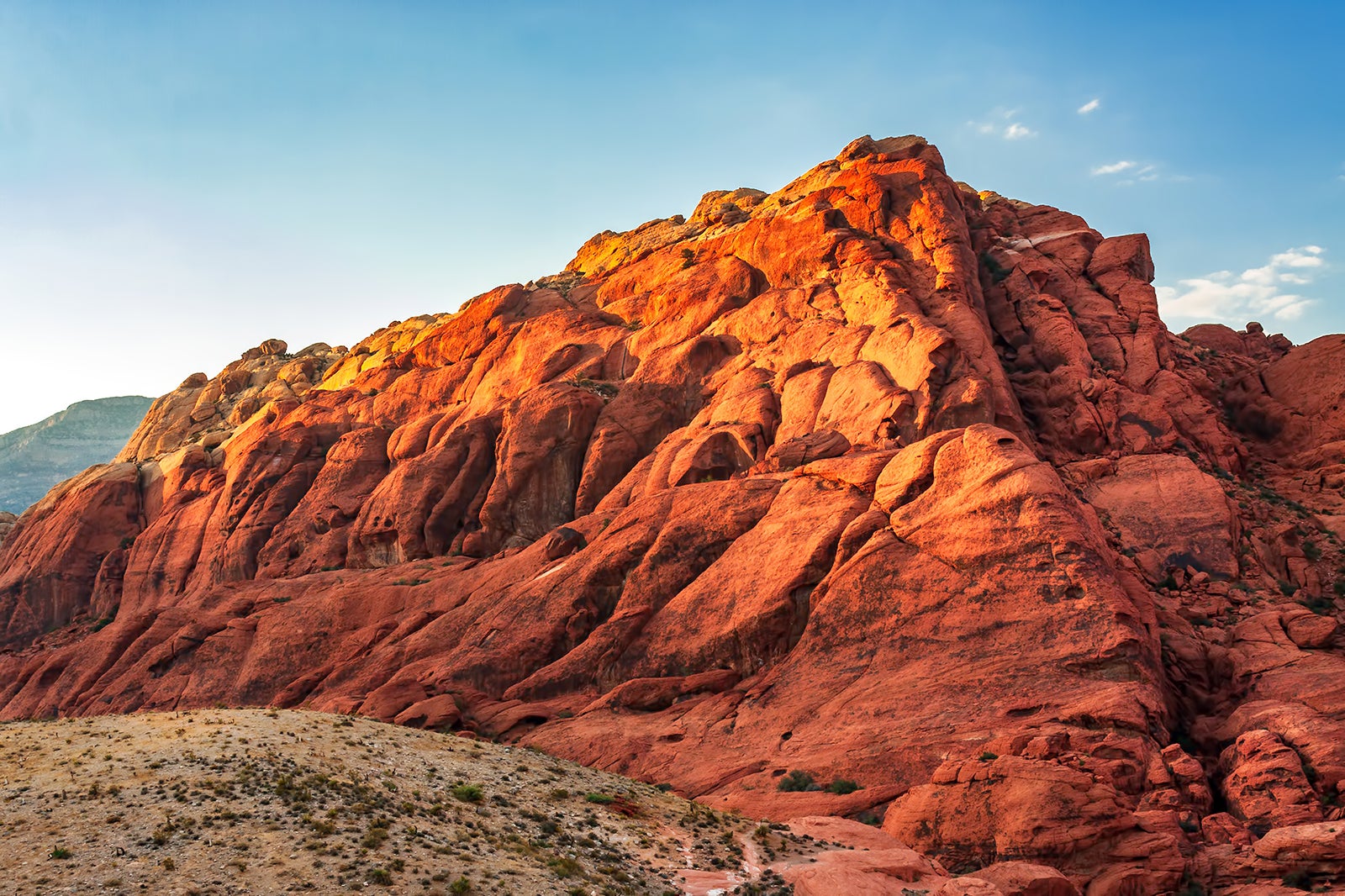 With so many fun things to do in Las Vegas, it's hard to tear yourself away from the bright neon lights. From comedy gigs and kitsch cabarets to pool parties and world-class clubs, there's enough entertainment to keep anyone amused.
But despite its endless adults-only charm, it's well worth venturing out to savor the surrounding landscapes as well. A highlight is the iconic Grand Canyon – it's a 4.5-hour drive to see the world's most majestic ravine. Plus, you'll get the chance to admire the Hoover Dam on the way, one of humanity's incredible feats of engineering. Need something a little closer? The rugged Red Rock Canyon is a 20-minute ride away.
5
Missing out on the 'Hangover' experience
Las Vegas weddings are REAL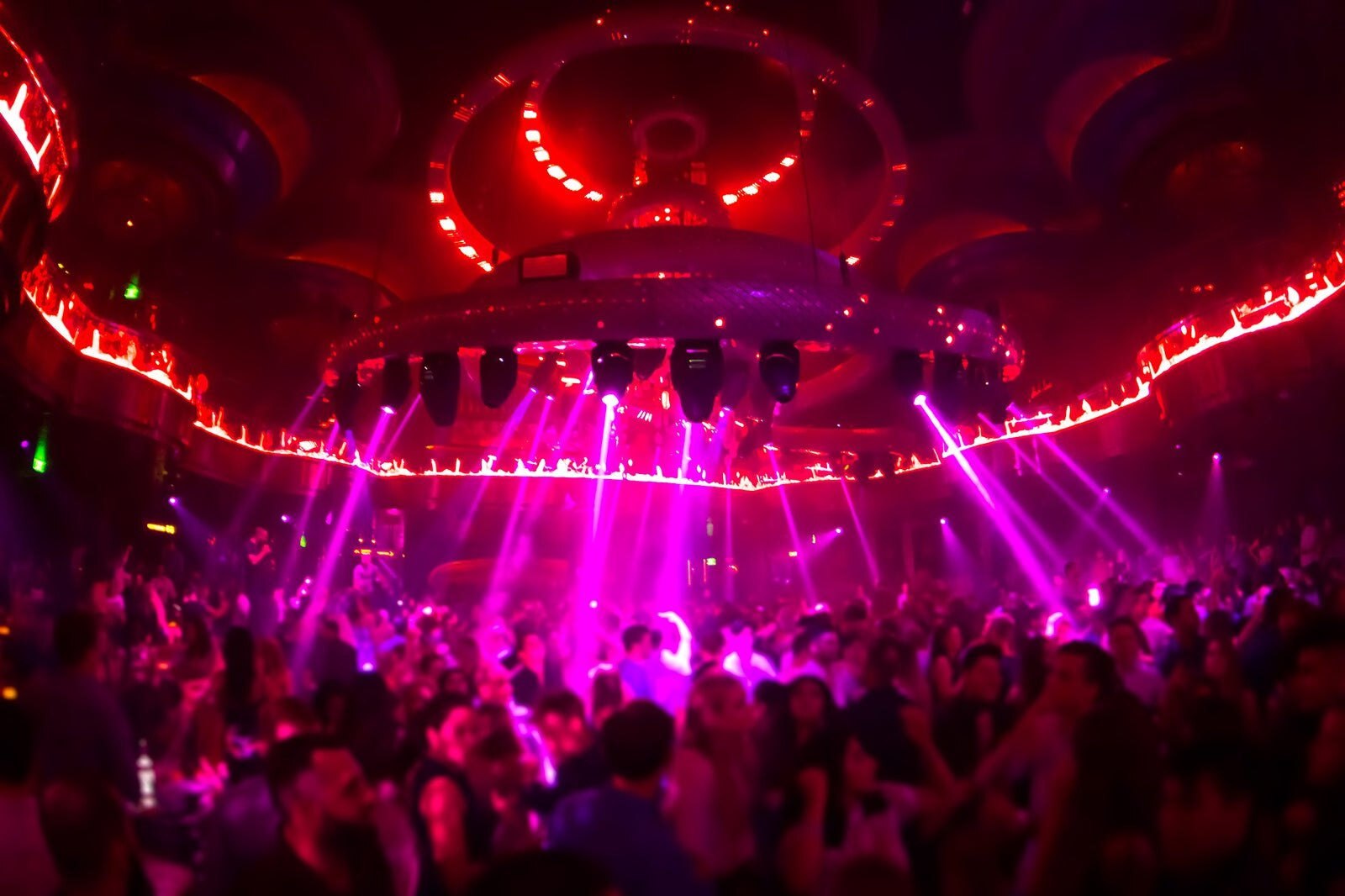 No trip to the Strip would be complete without a wild night out on the tiles. If you can't recall what your scandalous gang did last night, you'll have done Las Vegas right. And if you wake up wearing an unfamiliar ring, you will have made the most out of your time in the 'Marriage Capital of the World'.
Start the night off guzzling free beverages while playing penny slots at the Wynn – tip your waitress $1 a pop to keep her coming back. Once you've oiled up your engine, it's time to lash out at a Las Vegas super club. TAO and Encore are 2 of the swankiest venues around, although there's a good variety of others to choose from. And remember: "What happens in Vegas, …"
6
Paying full price for Las Vegas shows
Discounts are rife online and on the Las Vegas Strip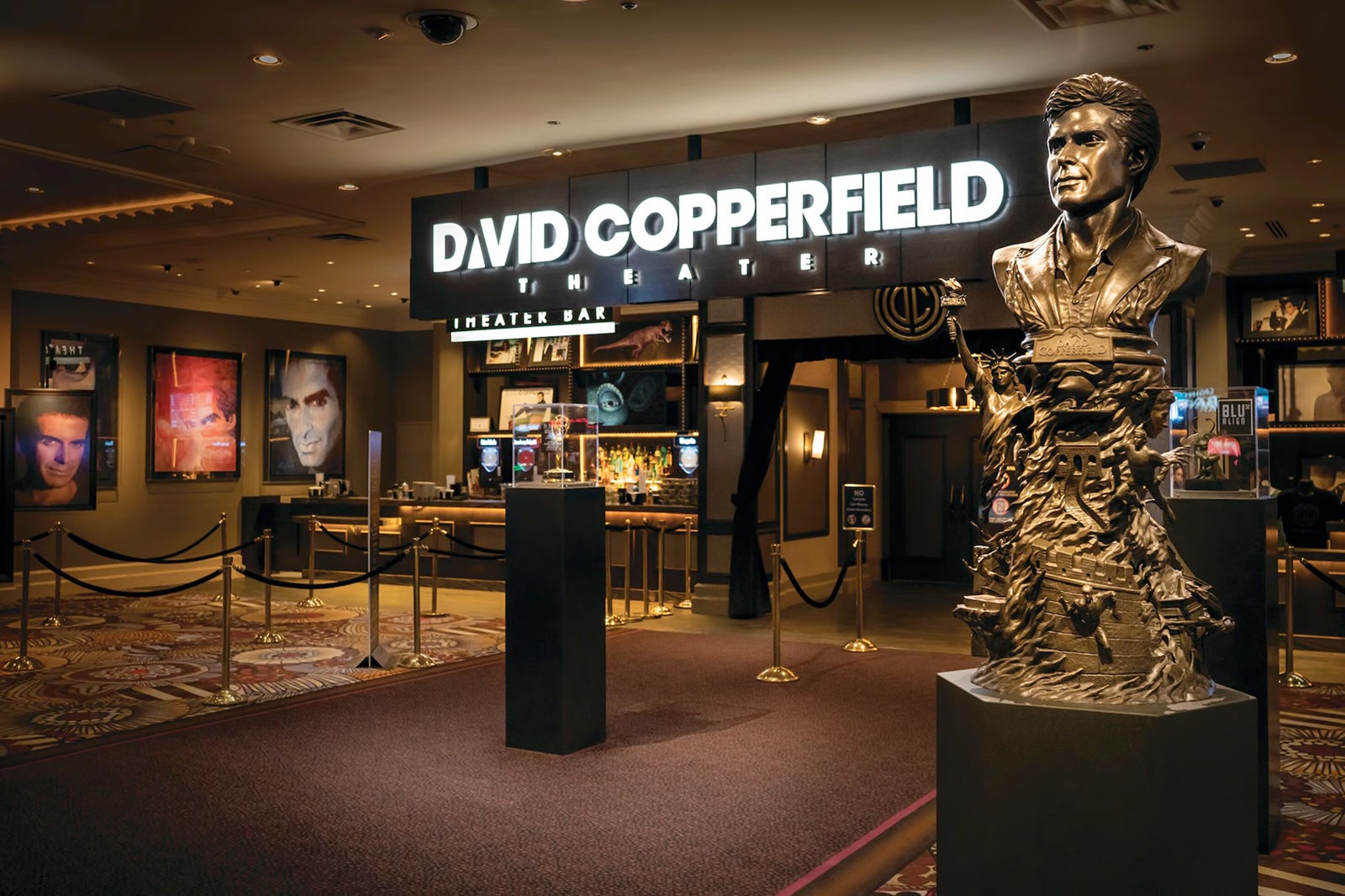 Keen to catch a glamorous Las Vegas show while in town? Then whatever you do, don't buy your ticket directly from the box office. A common quirk with Las Vegas shows is that, with a little research, you can purchase a pass for practically any performance at a discounted rate.
Forward planners can use websites to find cut-price tickets online. Failing that, the official ticketing service Tix4Tonight has 8 booths on the Strip that specialize in last-minute deals – or you could simply ask your concierge. While some discounts are staggering (up to 85%), you shouldn't expect to get a massive reduction for the most popular shows.
7
Missing out on juicy hospitality deals
There are affordable ways to eat, drink, and be merry in Vegas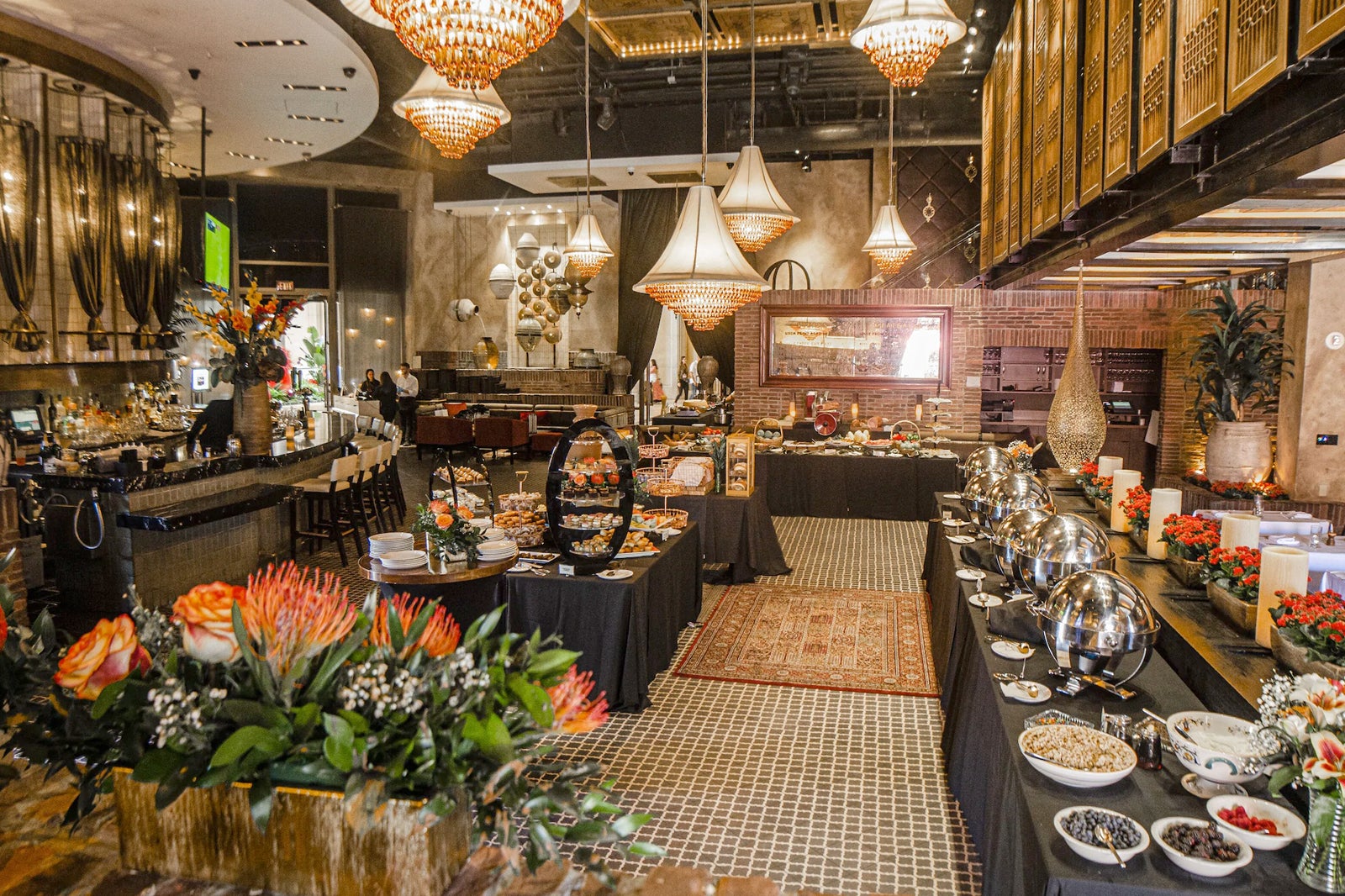 Without proper due diligence, a Las Vegas vacation can become an expensive ordeal. Pick a random restaurant online, and you'll fork out a fortune. But take the time to seek out dining deals, and you'll eat like a king on the cheap. Many big hotels offer bargain-basement gastronomy to attract new gamblers, and coupon sites do great deals on the ubiquitous Las Vegas buffets.
As for low-cost boozing, happy hour is your friend in Las Vegas. Inside The Venetian, for example, Mercato Della Pescheria does discounted cocktails all afternoon. Or if you'd rather a refreshing lager, Bird Bar in The Flamingo does Las Vegas' cheapest suds before sundown.
8
Booking the cheapest hotel in the city
Sometimes it's worth splashing out on a quality hotel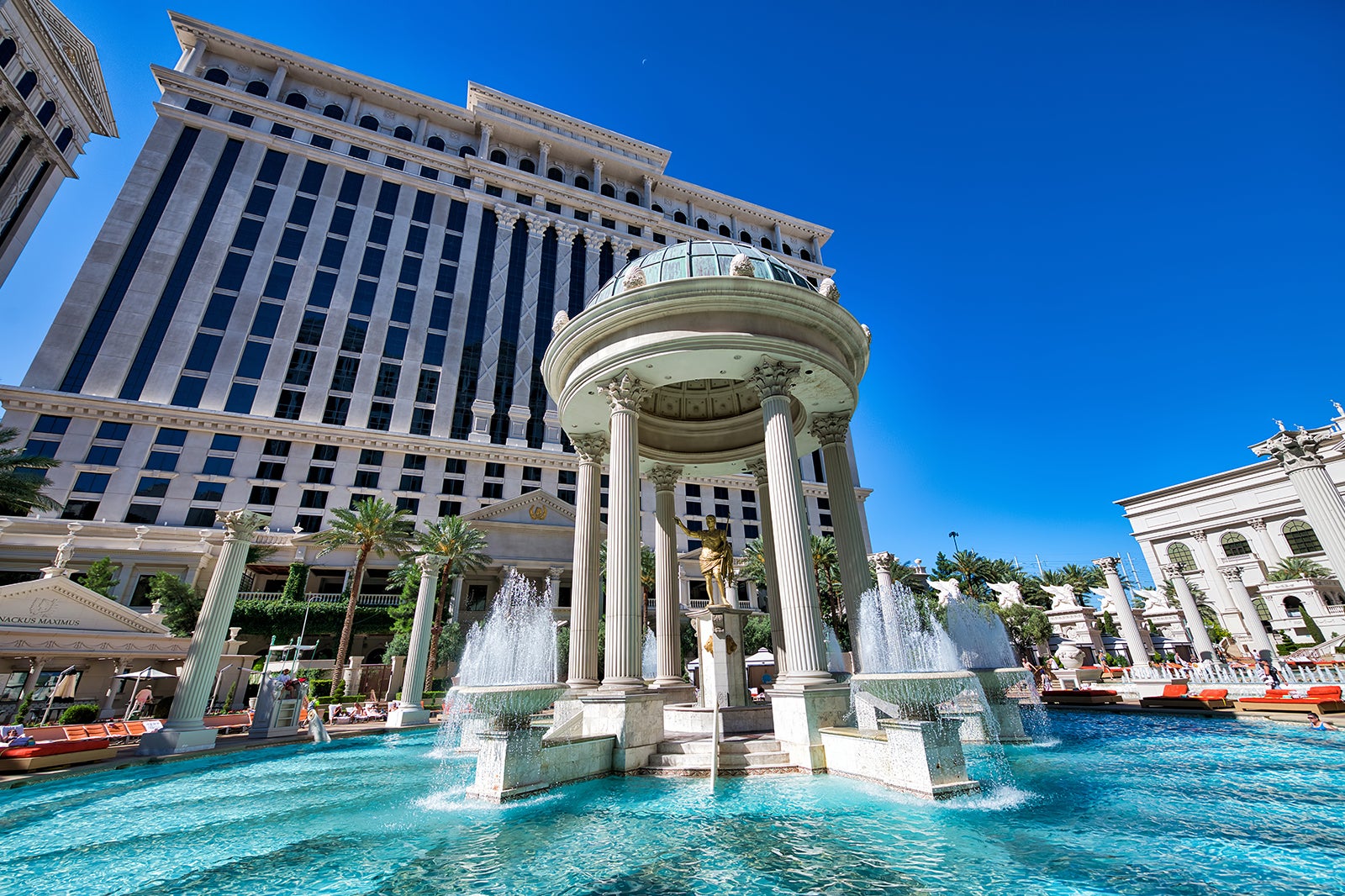 Although you might be tempted to save money by booking the cheapest room in Las Vegas Strip, you'll likely end up regretting it later. Wide-angle photography and Photoshop's blur tool can make a hotel room appear far more luxurious than it is. And the last thing you want is to spend your precious vacation confined to a hovel rather than a hotel.
It's worth factoring in location, too. Your hotel may only appear to be a short distance away on Google Maps, but you could still face a 30-minute hike in scorching weather to reach your favorite casino on the Strip.
9
Neglecting the fine dining scene
Las Vegas has some of the most sophisticated eateries in America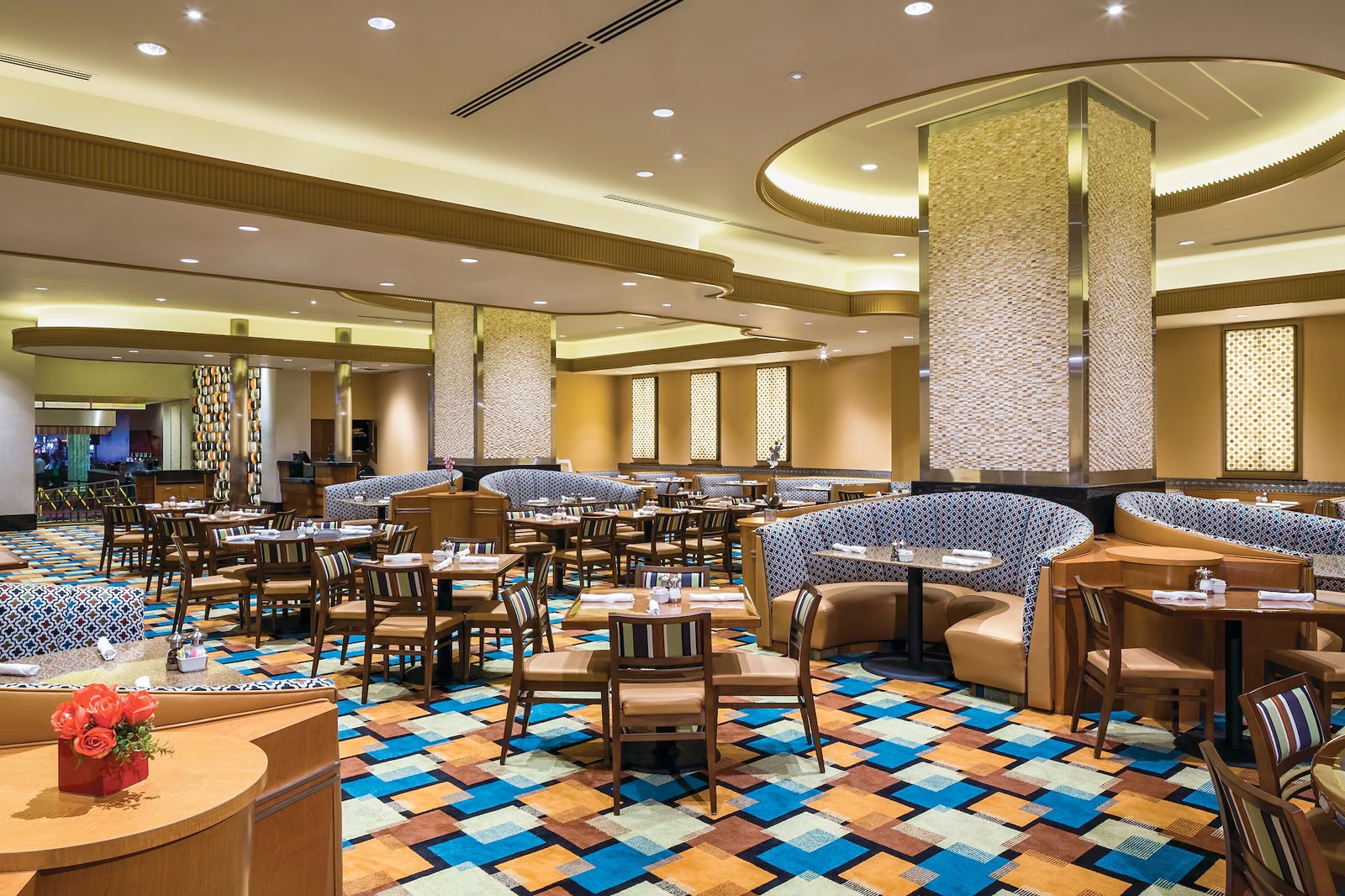 It might be tempting to stick with the buffets in Las Vegas – these coupon-friendly, all-you-can-eat establishments offer exceptional value, after all. But for the real foodie, neglecting the city's sophisticated fine dining scene would be a cardinal sin.
Las Vegas isn't all about drinking and gambling because it also caters to the 5th deadly sin: gluttony. No less than 10 Michelin-starred restaurants are in Sin City, each with an extensive degustation menu that'll leave you satiated and content. Want the best of the best? Joël Robuchon within the MGM Grand has achieved a coveted 3-star rating.
10
Blowing your budget too soon
Have fun but don't put yourself into debt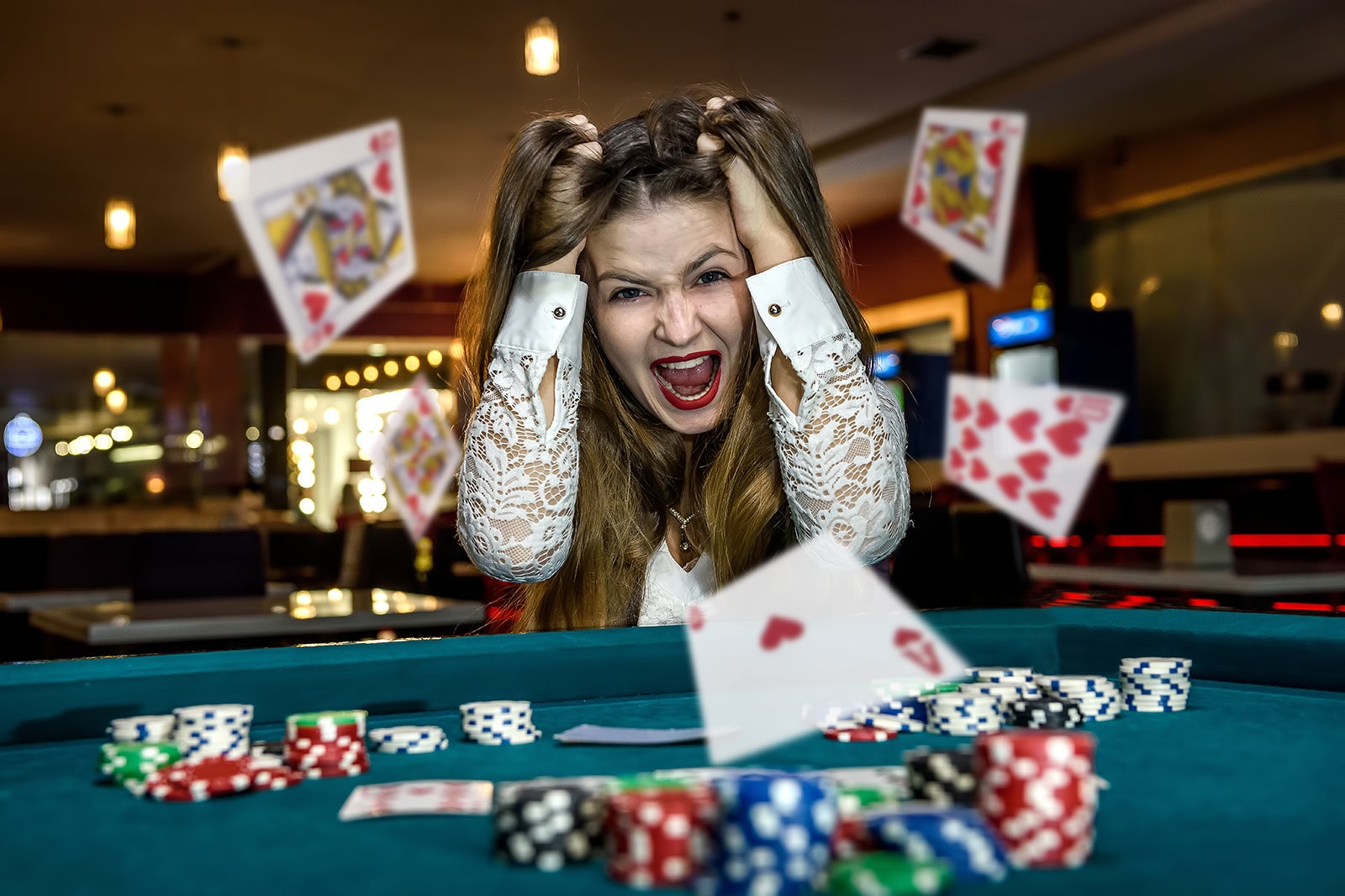 There's a tendency to overindulge in Las Vegas, throwing caution to the wind and spending big on expensive things. And while living it up on vacation isn't a crime, many visitors neglect to keep their spending in check.
It's no secret Las Vegas exists to separate you from your dough. Racking up a massive loss at the casino is easy when you only remember the wins – and then, of course, it's your round at the bar to celebrate. Add in a few fancy shows, some overpriced cocktails at a swanky club, and a spacious suite at a top hotel, and you've gotten a severe budget blowout on your hands.
Back to top