Mission Dolores Park offers nearly 16 acres of manicured lawns, green space, and open land for locals and visitors to relax, play, and escape the hustle and bustle. It offers a wide range of amenities, including tennis and basketball courts, a sports field, a children's playground, and even a dog park area.
The park opened in 1903 on the site of a former Jewish cemetery, which was moved to San Mateo County. It served as a refugee camp after the 1906 San Francisco earthquake. Today, it's among the most popular parks in San Francisco for everything from sports to picnic areas.
Mission Dolores Park in San Francisco - one of the highlights of 10 Best Parks in San Francisco (Read all about San Francisco here)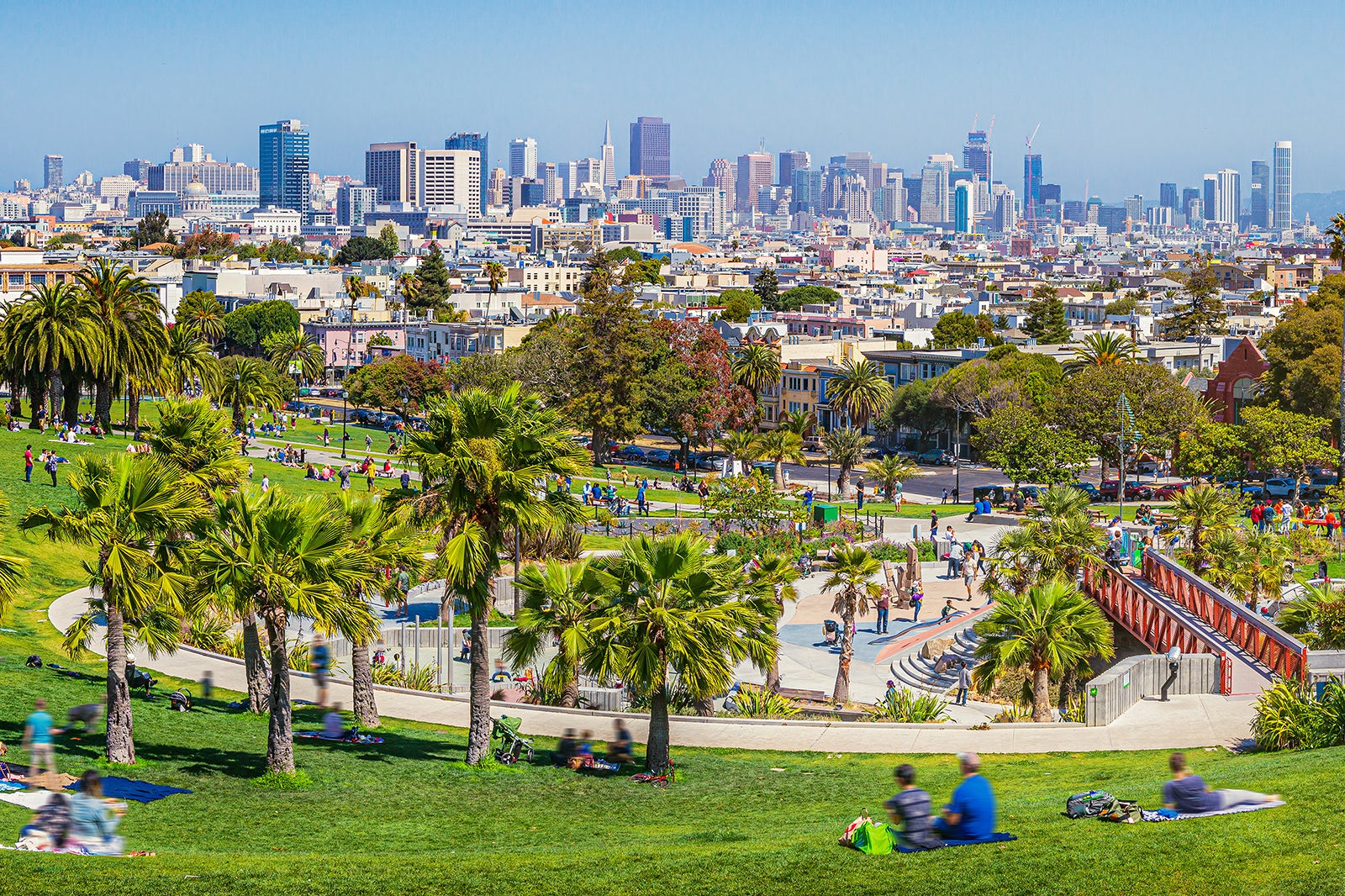 Highlights of Mission Dolores Park
Mission Dolores Park is a vibrant representation of cultural diversity with a wide range of amenities, including palm-shaded lawns and plenty of play areas. These include a soccer field, 6 tennis courts, a basketball court, and a multi-use court. For the kids, there's a playground, and there are specially designated play areas for the dogs.
Throughout the year, the park hosts many festivals, live performances of music and drama, readings, and arts and culture fairs. The park is also known for its brilliant views of the San Francisco Bay, the East Bay, and the city skyline.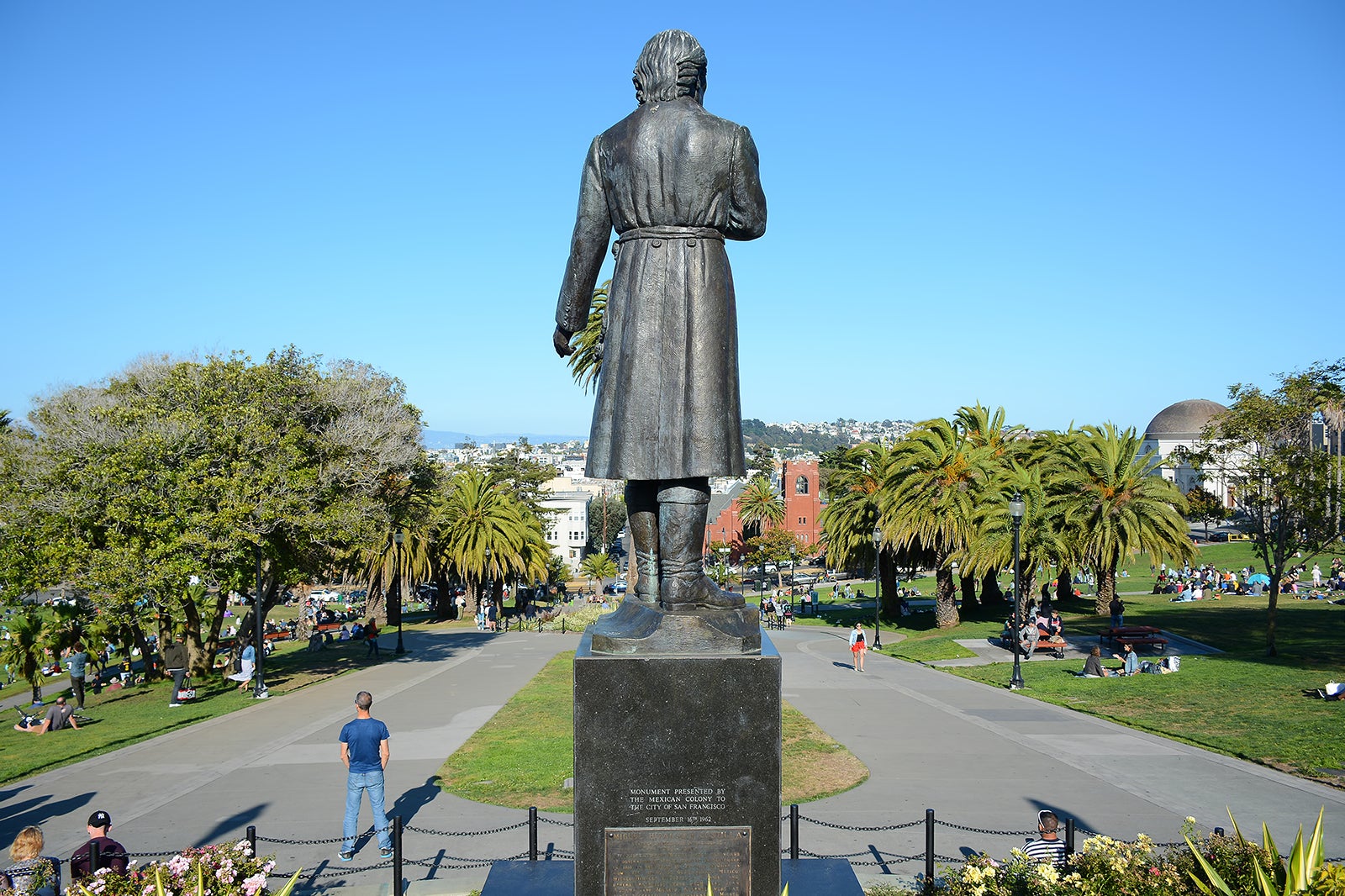 What to know about Mission Dolores Park
Dogs are permitted in the park, but keep them on a leash unless they're in one of the designated dog play areas. The park is situated on a fairly steep slope. Restrooms are available in the park.
For food, there are plenty of restaurants and markets within walking distance of the park. It's encouraged to stock up, spread a blanket, and unpack a picnic lunch. The park also takes its cleanliness very seriously, and there is a "leave no trace" policy. You're required to clean up after yourself and leave the park in the same shape you found it.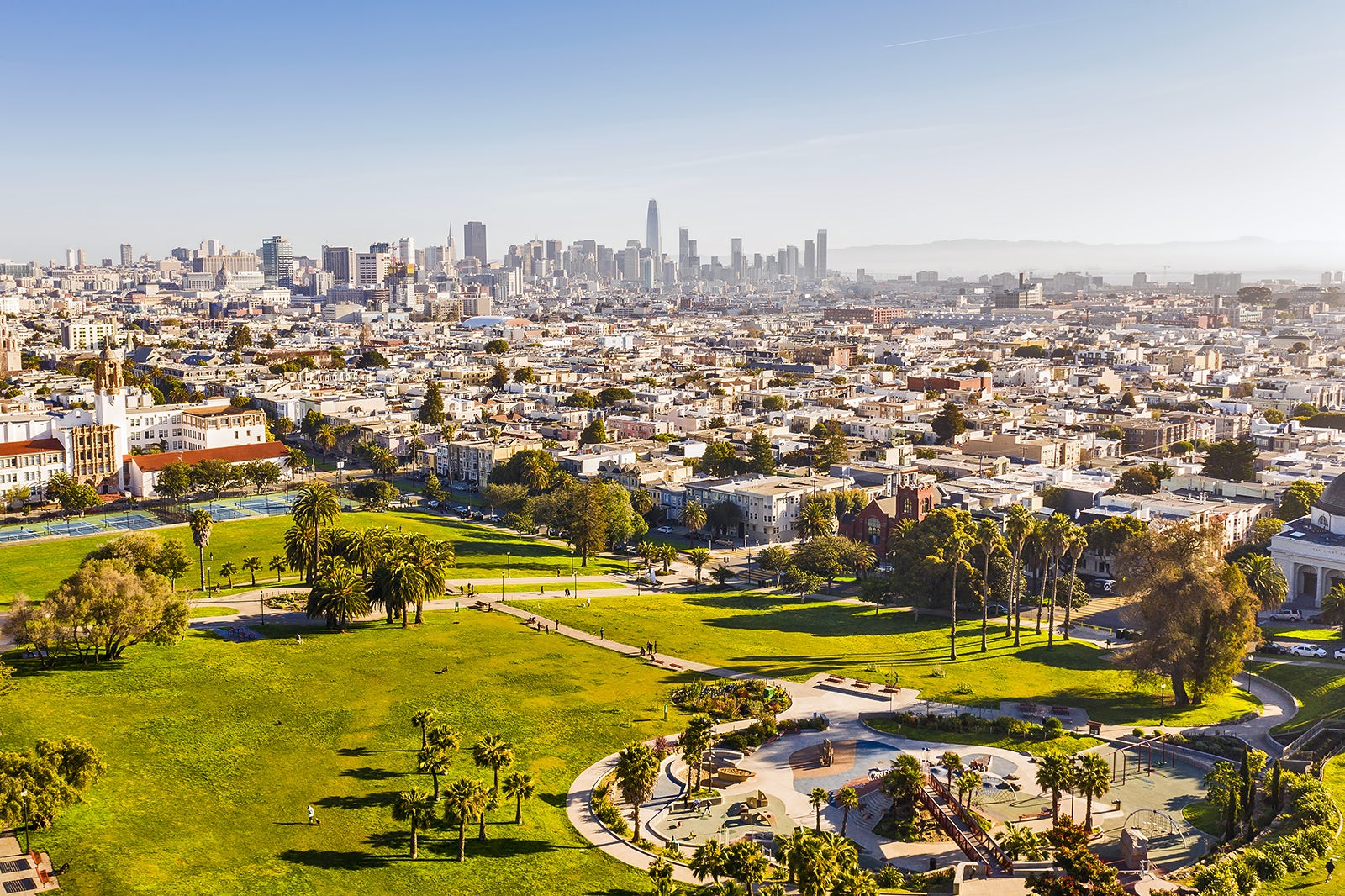 Mission Dolores Park in San Francisco
Location: Dolores St & 19th St, San Francisco, CA 94114, USA
Open: Daily from 6 am to 10 pm
Phone: +1 415-554-9521
Back to top