At iFly Orlando Indoor Wind Tunnel, you can experience the sensation of freefalling without ever leaving solid ground. Thanks to high-powered winds, this indoor skydiving experience gives you get the same adrenaline rush of jumping out of a plane – without actually jumping out of a plane. The wind tunnel at Fly Orlando gives you a realistic experience of freefalling from a plane using its wall-to-wall cushion of air that allows you to float safely off the ground.
iFly Orlando Indoor Wind Tunnel - one of the highlights of 13 Best Activities for Groups in Orlando (Read all about Orlando here)
Highlights of iFly Orlando Indoor Wind Tunnel
There are no harnesses or parachutes, just free-flying at iFly Orlando Indoor Wind Tunnel. What's great is that it's safe for everyone – from children as young as 3 to seniors as old as 90. The experienced team of trainers and safety experts insure a fun flight the entire time. The attraction has become so popular that a unique sport, called bodyflight, started to grow as a result.
Tickets are sold in packages, which includes pre-flight training and any protective clothing you will need for your flight. A 2-flight package (ideal for first-time flyers) costs from $60 while a 4-flight package costs from $100. First-time flyers should arrive at least 1 hour before their turn to allow time for training and instruction.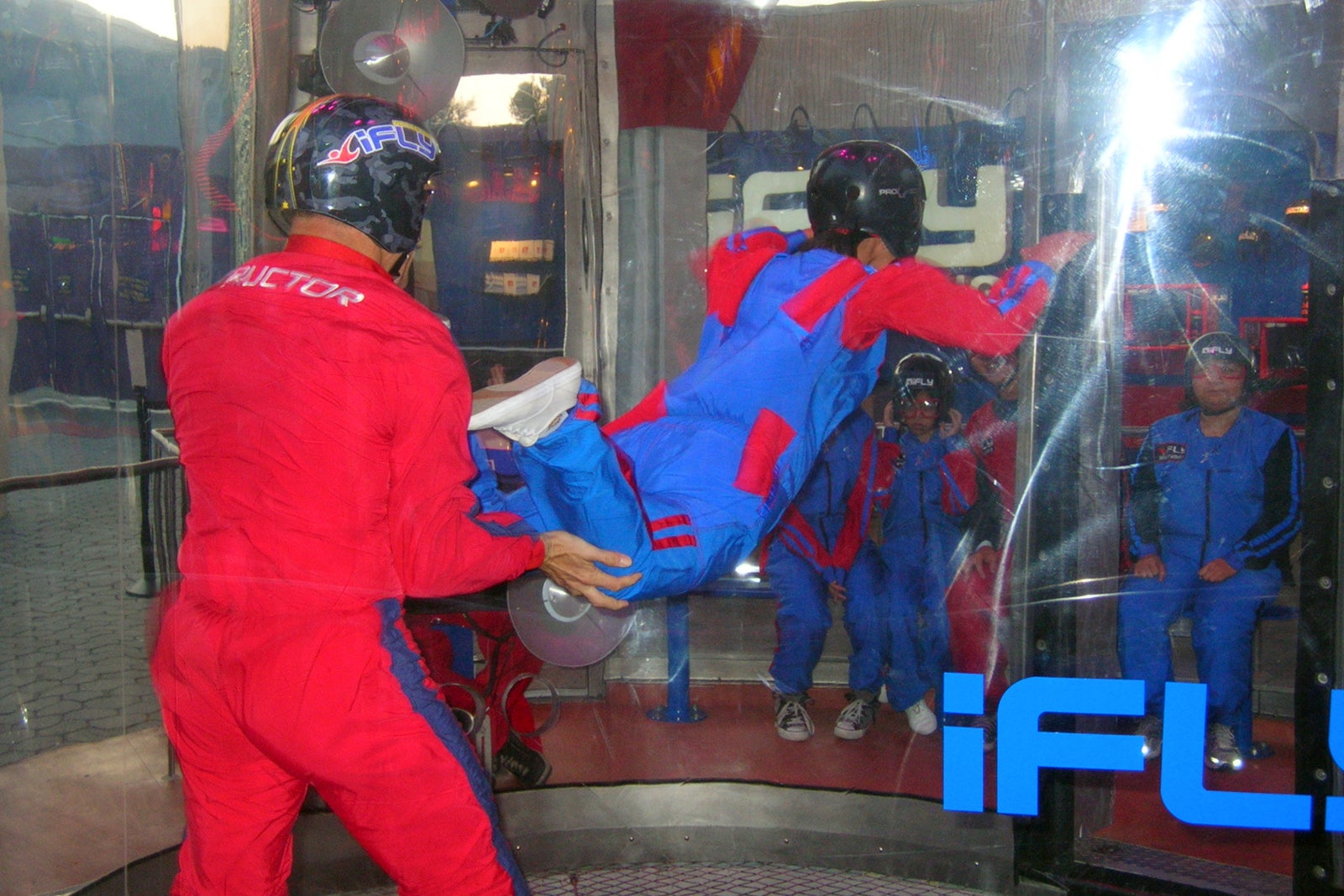 iFly Orlando Indoor Wind Tunnel
Location: 8969 International Dr, Orlando, FL 32819, USA
Open: Monday–Thursday from 11.30am to 8.30pm, Friday from 11.30am–9.30pm, Saturday from 9.30am to 9.30pm, Sunday from 9.30am to 8.30pm
Phone: +1 407-337-4359
Back to top