The I-RIDE Trolley is a convenient and affordable transportation option to hundreds of destinations within the International Drive Resort Area. The trolley is a great cost-saving option, taking the parking and driving hassle out of your vacation. Each trolley seats 41 riders, including 2 wheelchair positions with an ADA-specified hydraulic lift system. There's a total of 18 climate-controlled, rubber-tired, replica trolleys in the system.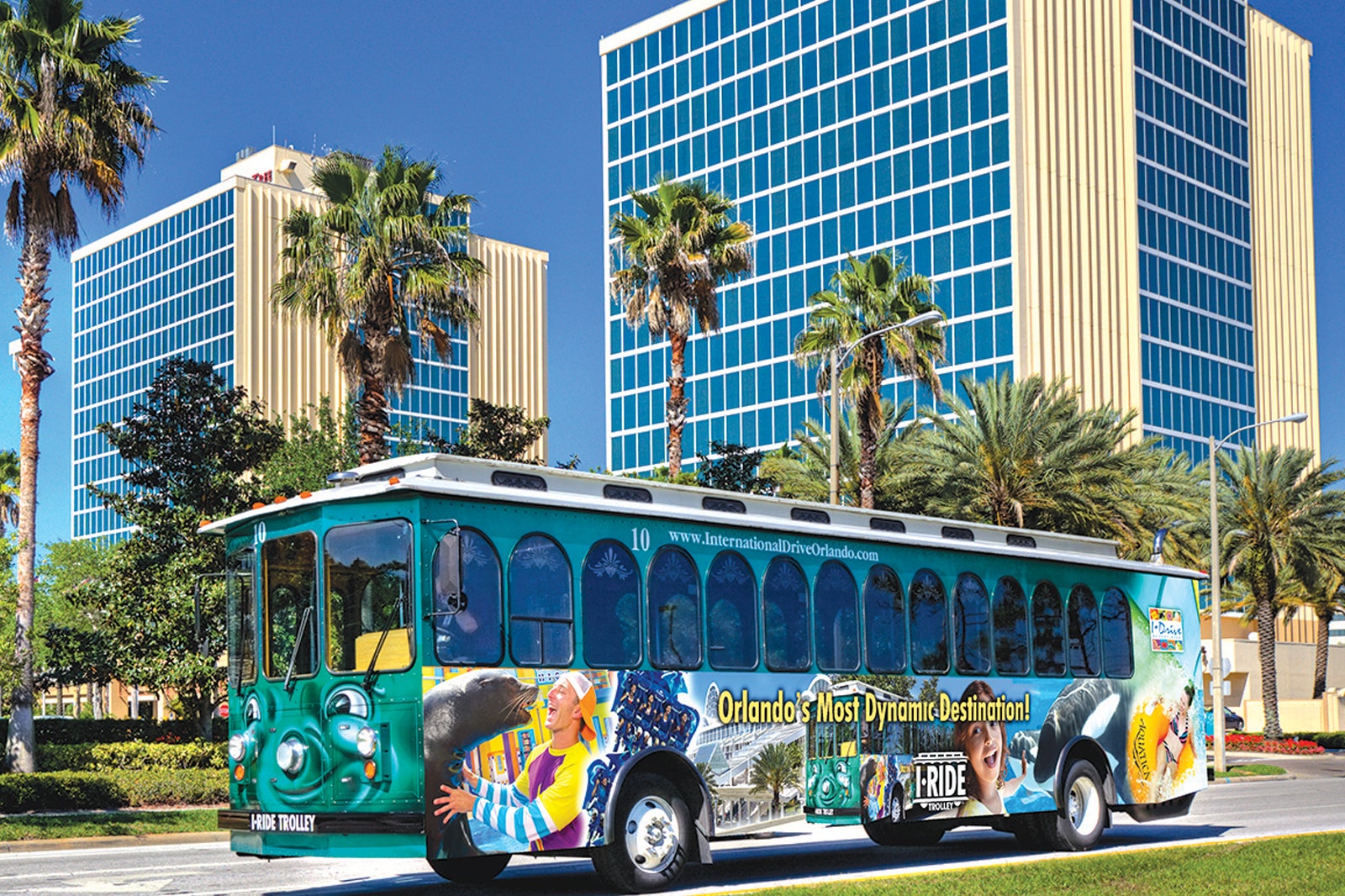 Highlights of I-RIDE Trolley Orlando
The I-RIDE Trolley is exclusive to the International Drive Resort Area, stopping at many Orlando theme parks, including SeaWorld Orlando, Discovery Cove, and Universal Studios.
The shuttle service around the area comprises 2 lines: The Red Line Trolley, which arrives about every 20 minutes, and the Green Line Trolley, which begins at Major Boulevard, travels along Universal Boulevard, and then takes the same route as the Red Line Trolley. The Green Line Trolley arrives roughly every 30 minutes.
Transfers between the Red and Green Line are free of charge. You can ask the front desk of your hotel for an I-RIDE Trolley route map, which has a list of popular places at each trolley stop. The public transportation system runs every day from 8am to 10.30pm.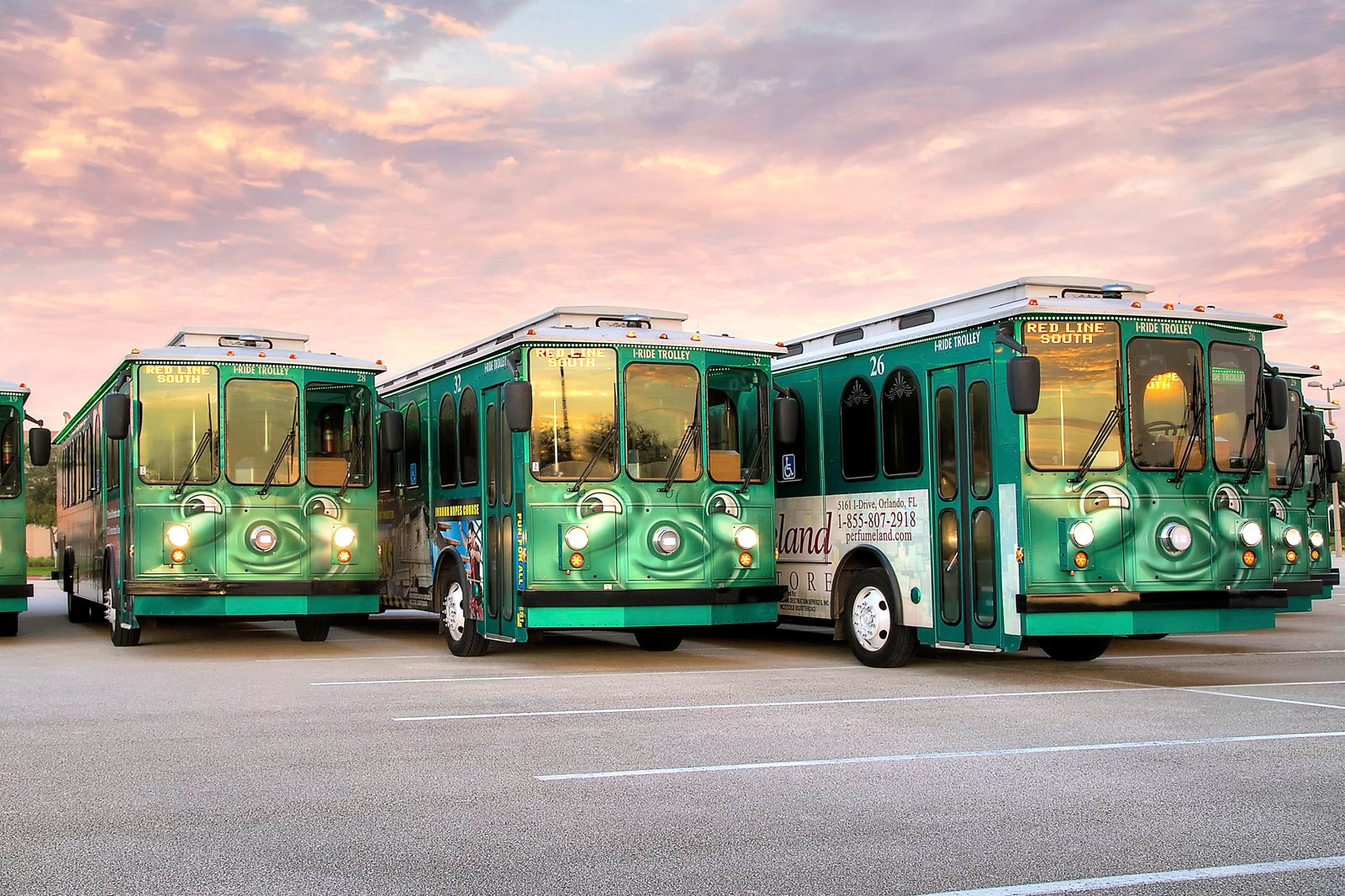 I-RIDE Trolley cash fares
A single fare cost from $2 per ride
A child fare is around $1 per ride (ages 3 – 9 with a paying adult)
Senior citizen (65 and over) fare is around $0.25 per ride
Exact change is required (drivers don't carry cash and can't make change)
Passes are not sold on trolleys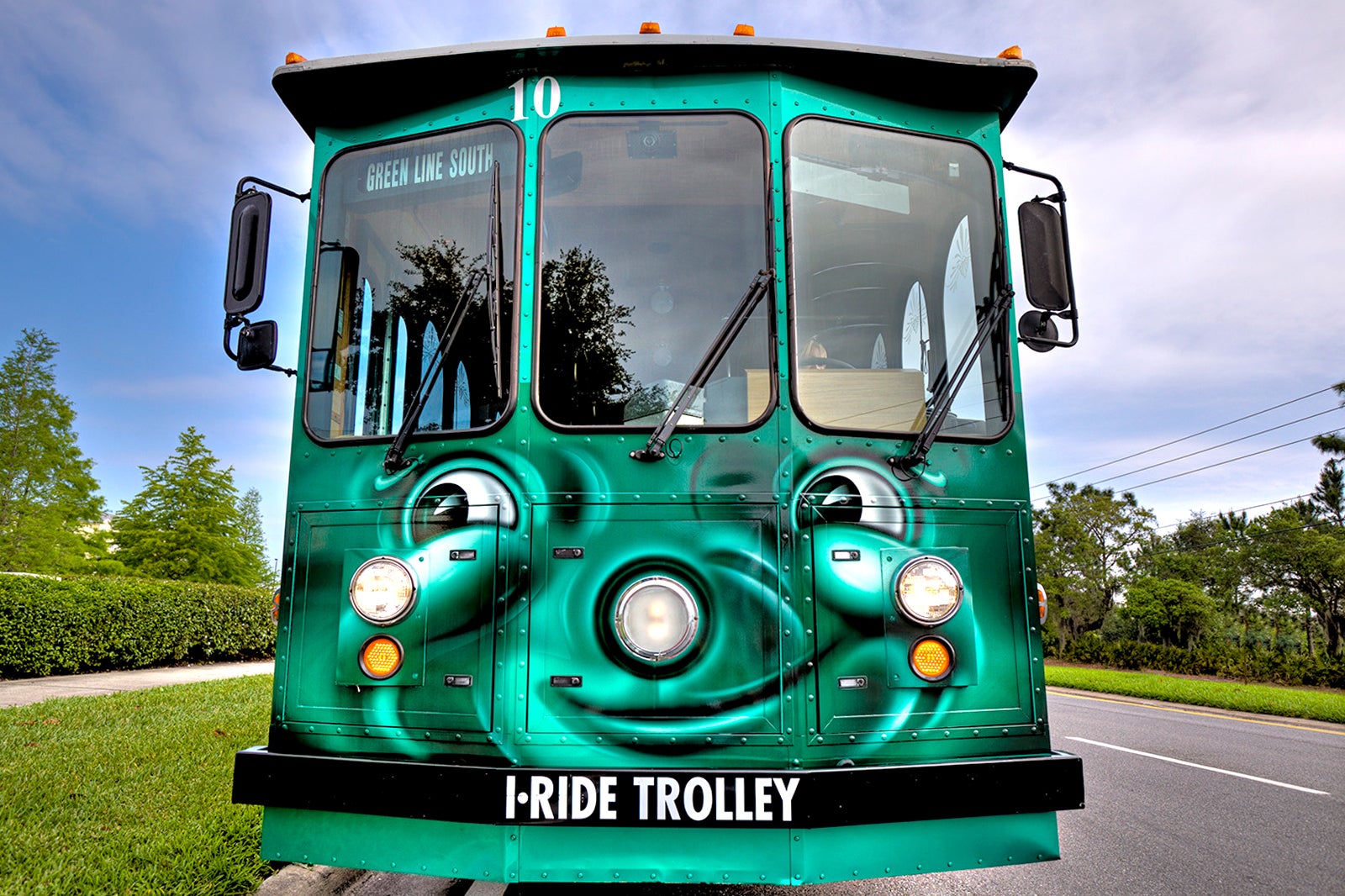 I-RIDE Trolley Unlimited Ride Passes
1-Day Pass: from $5 per person
3-Day Pass: from $7 per person
5-Day Pass: from $9 per person
7-Day Pass: from $12 per person
14-Day Pass: from $18 per person
You can buy I-RIDE Trolley passes online or at over 100 locations within the International Drive Resort Area. Ask your hotel for information on purchasing passes.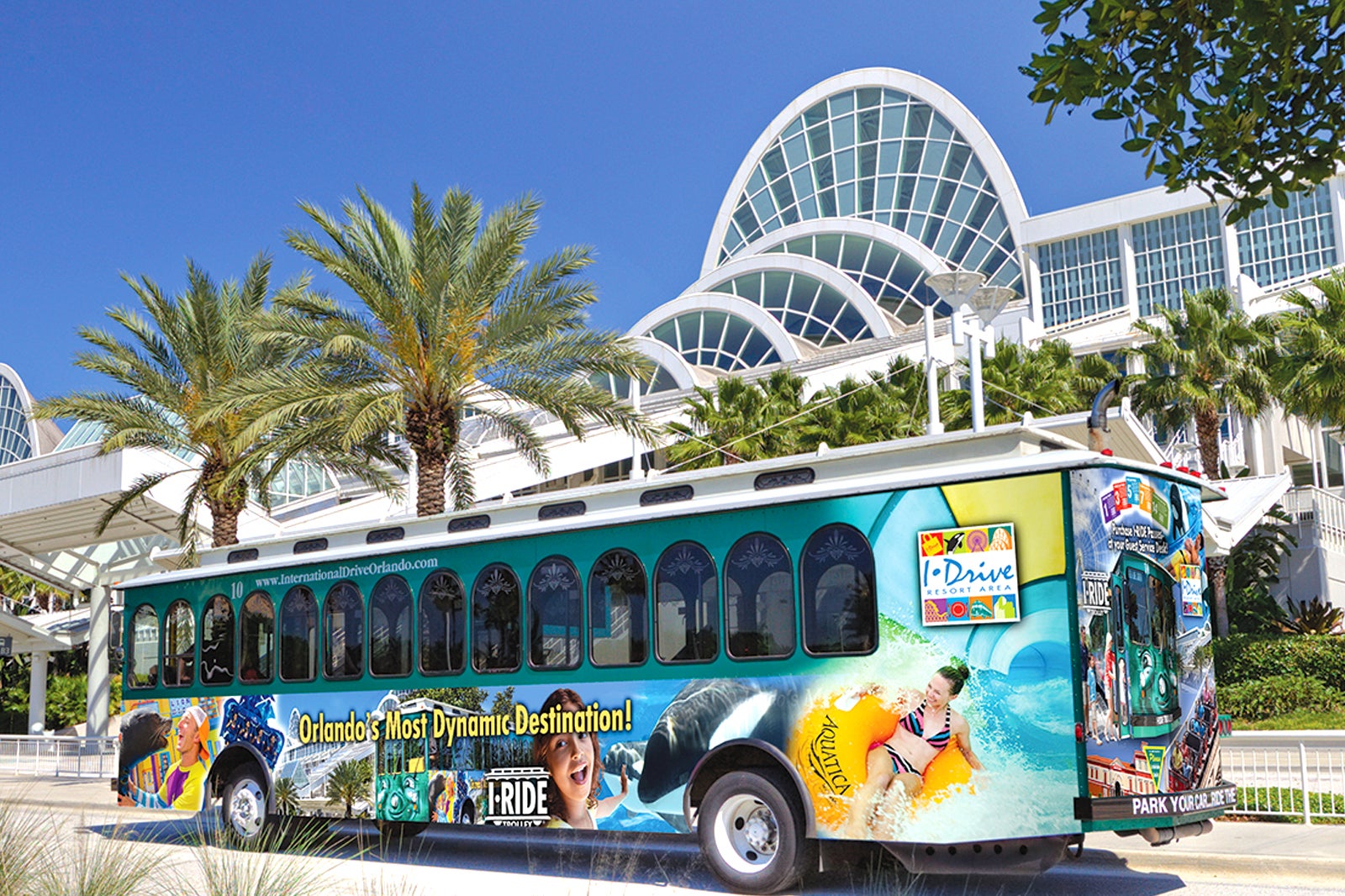 I-RIDE Trolley Orlando
Location: 7081 Grand National Dr #105, Orlando, FL 32819, USA
Open: Daily from 8am to 10.30pm
Phone: +1 407-354-5656
Back to top