The Houston Museum of Natural Science offers insight into many worlds and boasts a variety of exhibitions on 4 floors, a souvenir shop, and the George Observatory for stargazing. Found north of Hermann Park in Houston, Texas, the museum was created in 1909 by those who wished to make a place where the people of Houston could freely learn about science.
With over 2 million visitors a year, the museum's enduring popularity is a testament to its solid foundations and diverse attractions, bringing all kinds of people to its doors to educate themselves about the world around them.
Houston Museum of Natural Science - one of the highlights of 10 Best Things to Do in Houston and 10 Best Things to Do with Your Family in Houston (Read all about Houston here)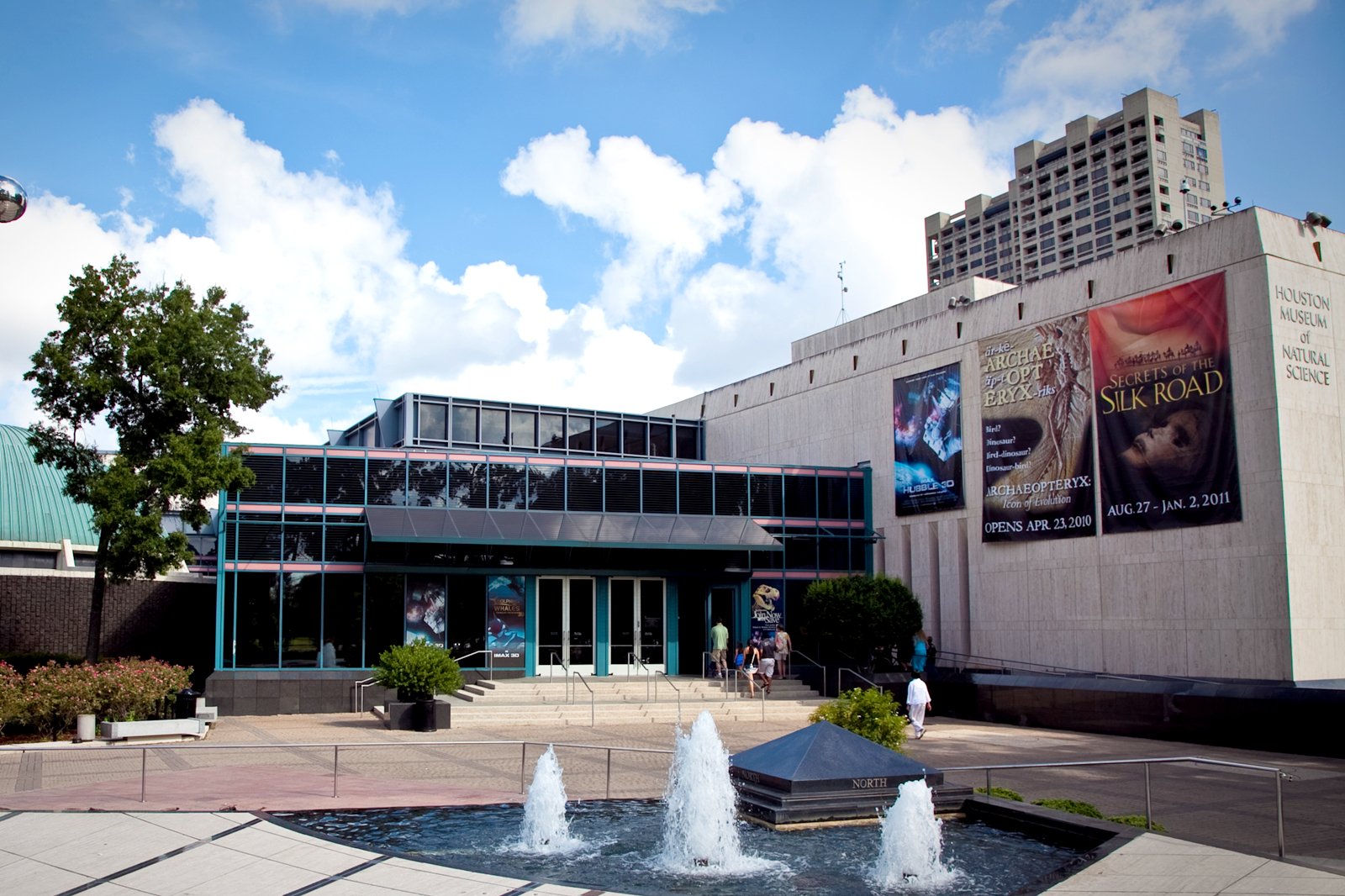 What are the highlights of the Houston Museum of Natural Science?
Highlights of the Houston Museum of Natural Science include the Burke Baker Planetarium, which utilizes Digistar 6, a highly advanced astronomy program, to showcase its stars traveling through universes at marveling speeds and with surprising clarity. The sharpness of planetary surfaces, asteroid fields, and more leave nothing to be desired in the museum's simulation of space.
The Cockrell Butterfly Center and Brown Hall of Entomology provides hands-on access to live specimens and close-up viewing of preserved specimens. With rocker seats and a relaxed, fun atmosphere, the Wortham Giant Screen Theatre plays engaging, informative films about topics such as wildlife, oceans, weather phenomenon, and distant systems.
What else is good to know about the Houston Museum of Natural Science?
The Houston Museum of Natural Science planetarium does not allow late entry to its showings, so it is best to arrive 15 minutes early. The butterfly center does not allow strollers inside the butterfly habitat, but there is stroller parking outside of the area. Caution is recommended for those with service animals with certain exhibits.
Admission to special exhibits is included in admission to general and permanent exhibition halls. Some attractions have limited admission for a safer, more enjoyable experience. Seasonal and themed events are held year-round. Check out the museum website prior to your visit for specific information regarding upcoming exhibits and events.
Houston Museum of Natural Science
Location: 5555 Hermann Park Dr, Houston, TX 77030, USA
Open: Daily from 9 am to 5 pm
Phone: +1 713-639-4629
Back to top