The Hollywood Walk of Fame pays tribute to legendary figures in the entertainment industry. It stretches along for 15 blocks of Hollywood Boulevard and 3 blocks of Vine Street. Upwards of 10 million visitors annually stroll the walkway to view names of prominent actors, musicians, directors, and more. In total, it includes around 2,690 stars that commemorate the accomplishments of the honorees. The Hollywood Chamber of Commerce organizes the Walk of Fame and adds roughly 20 new stars each year.
The terrazzo and brass stars form the backdrop for many Walk of Fame ceremonies held in Hollywood. Crowds flock to the public viewing area whenever new stars are unveiled to celebrate the latest inductee. It's not uncommon to see thousands of adoring fans cheering the beloved personalities at their star ceremonies. For many Hollywood visitors, snapping a picture with their favorite celebrity's star is an exciting highlight of the trip.
Hollywood Walk of Fame in Los Angeles - one of the highlights of 12 Best Things to Do in Los Angeles and 12 Best Family Things to Do in Los Angeles (Read all about Los Angeles here)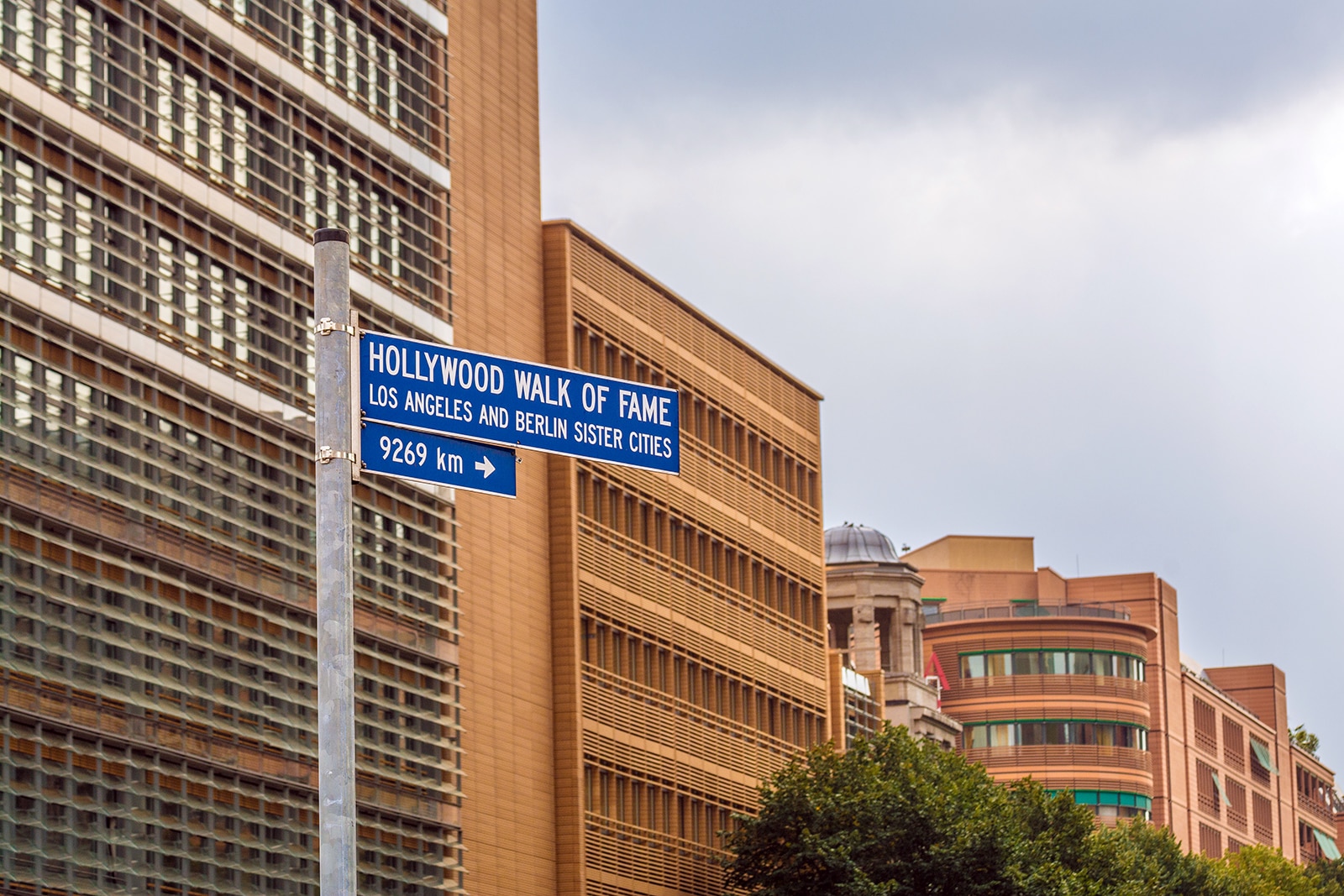 What are the highlights of the Hollywood Walk of Fame?
While attending a free public ceremony builds extra excitement, strolling this Tinseltown walkway always resonates with a special feeling. It takes a lifetime of hard work to earn the honor, and Hollywood Boulevard resembles an entertainment museum. The Walk of Fame is among the most visited attractions in Los Angeles, and it won't cost you anything. When the initial stars graced the sidewalk in 1960, it added extra star power to the epicenter of the movie industry.
If you happen to be in town during a star ceremony, you may spot several recognizable celebrities in attendance. The stars stretch for over a mile, and the bustling area features many of Hollywood's biggest attractions. You'll see where they movie the Academy Awards and have the opportunity to watch movies in vintage movie theaters. For a shopping extravaganza, stop by Hollywood & Highland to browse through dozens of retailers. The complex also places you near several top-rated restaurants and thrilling nightlife on Hollywood Boulevard.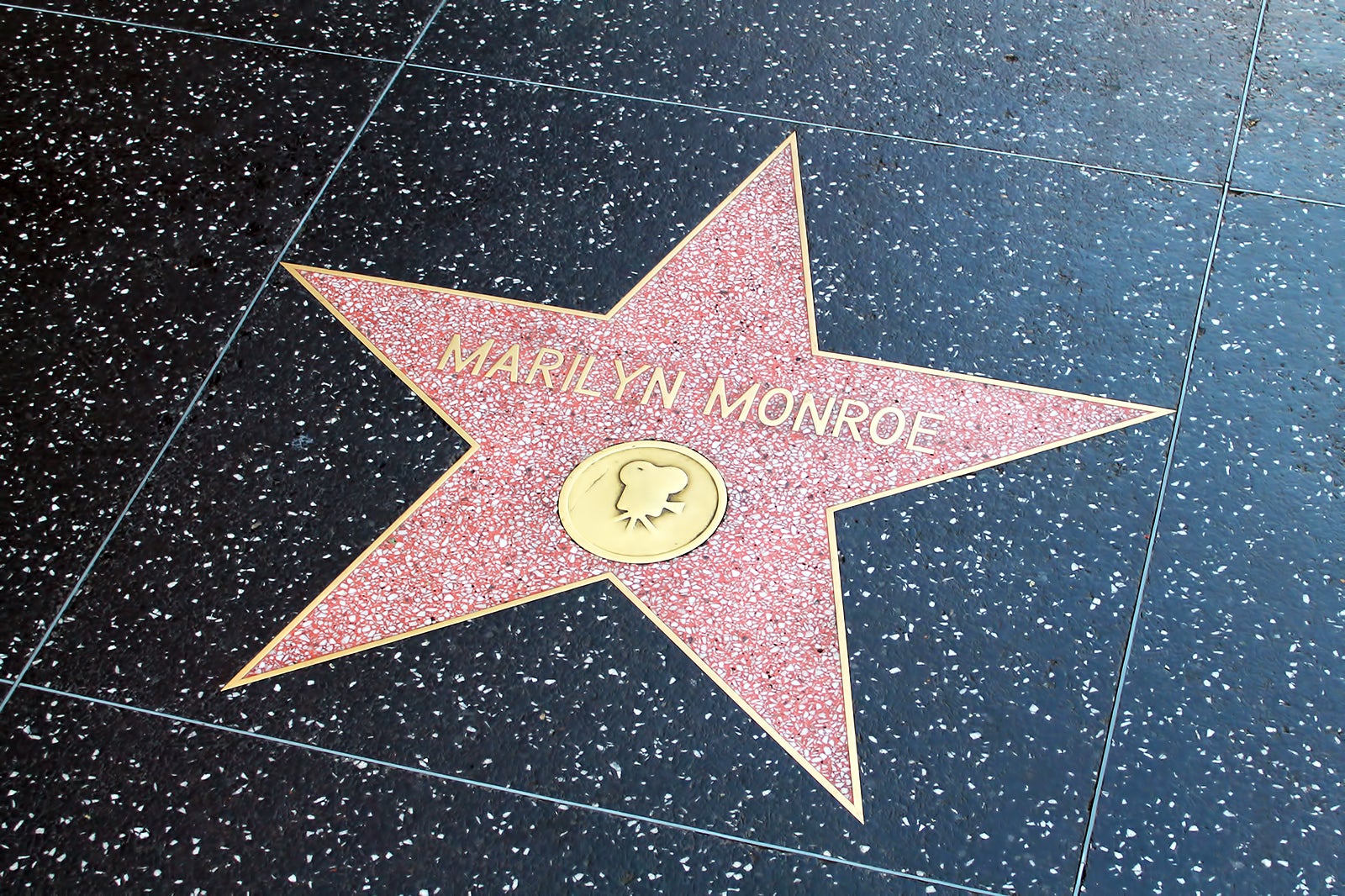 Who is featured on the Hollywood Walk of Fame?
Around half of the stars on the Walk of Fame come from the motion pictures category. Other categories include TV, audio recording, radio, and live performance. The promenade spans from the days of silent movie to today's modern blockbusters hitting the big screen. Along with notable entertainment icons, you'll find athletes, inventors, novelists, politicians, and more. The Walk of Fame also commemorates fictional characters that have made an everlasting impact on American culture.
Some of the most photographed stars to grace social media feeds include Michael Jackson, Marilyn Monroe, Walt Disney, James Dean, and Johnny Depp. Adjacent to the Hollywood & Highland Center, you'll find modern performers like Sandra Bullock, Keanu Reeves, and Harrison Ford.
Legends from the "Classic Hollywood" era include James Cagney, Bette Davis, Sidney Poitier, and Kirk Douglas. Boxing icon Muhammed Ali earned a star for live performances and remains the only addition hanging from the wall. Tony Martin, Mickey Rooney, and Gene Autry are some of the many talented individuals who transcended categories to earn multiple stars on the Walk of Fame.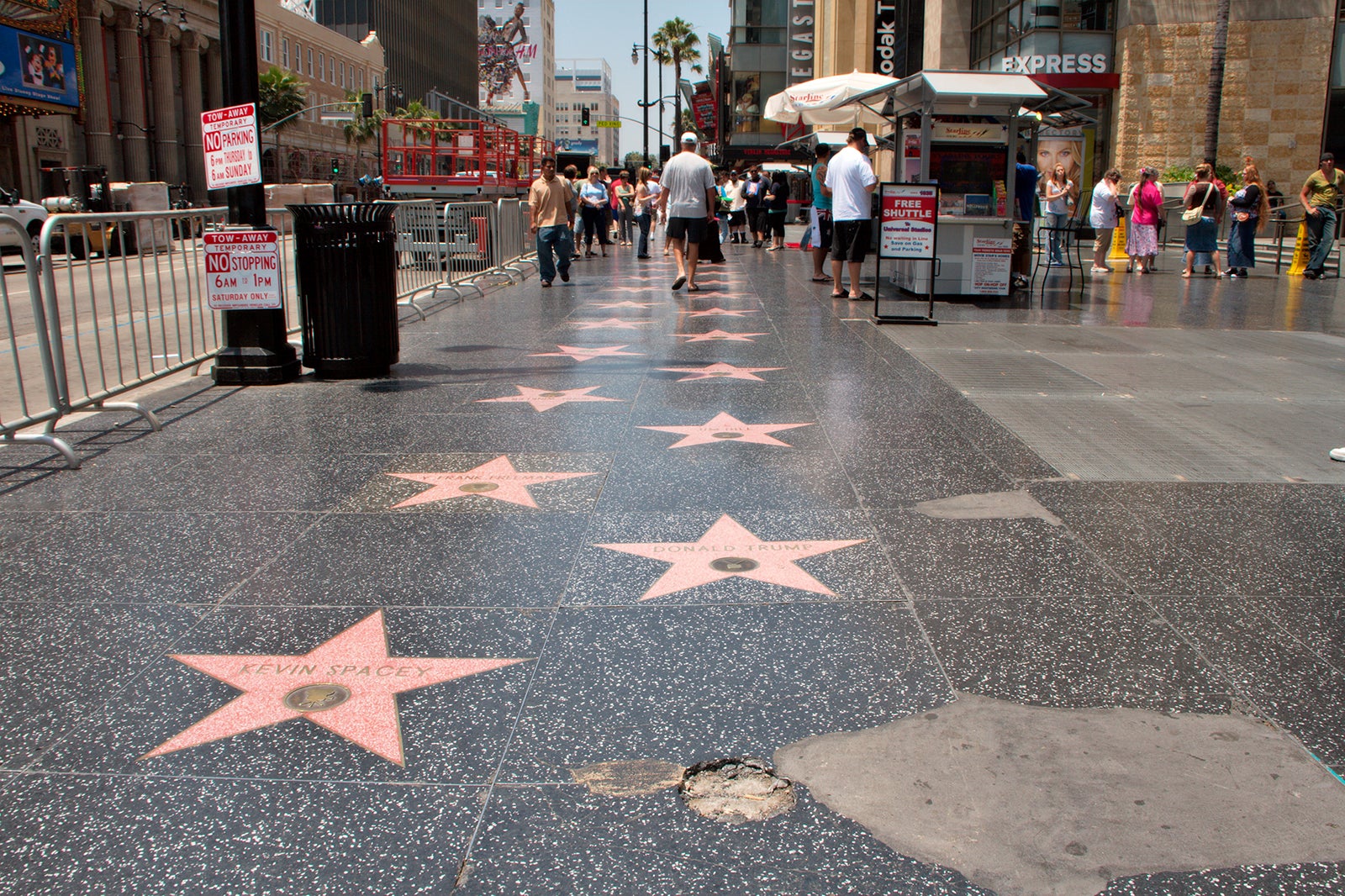 Good to know about the Hollywood Walk of Fame
While you're searching for the stars of your favorite celebrities, check out the other exciting attractions on Hollywood Boulevard. Theaters, concert halls, and other cultural sites are within a short walk away from the landmark. The TCL Chinese Theater, Dolby Theater, and Hollywood Pantages Theater all sit on Hollywood Boulevard. If you'd rather visit museums, check out the Hollywood Museum or Wax Museum. You could easily spend a whole day visiting other famous Hollywood sights while admiring the stars beneath your feet.
When walking down Hollywood Boulevard, you'll notice many street entertainers and costumed characters. Unless you planning to tip them, don't pose for any pictures or snap a photo from afar. If you're here to find specific names, consider researching for their exact locations. You don't want to be knocked over by the crowd while looking at the sidewalk for the stars on your list.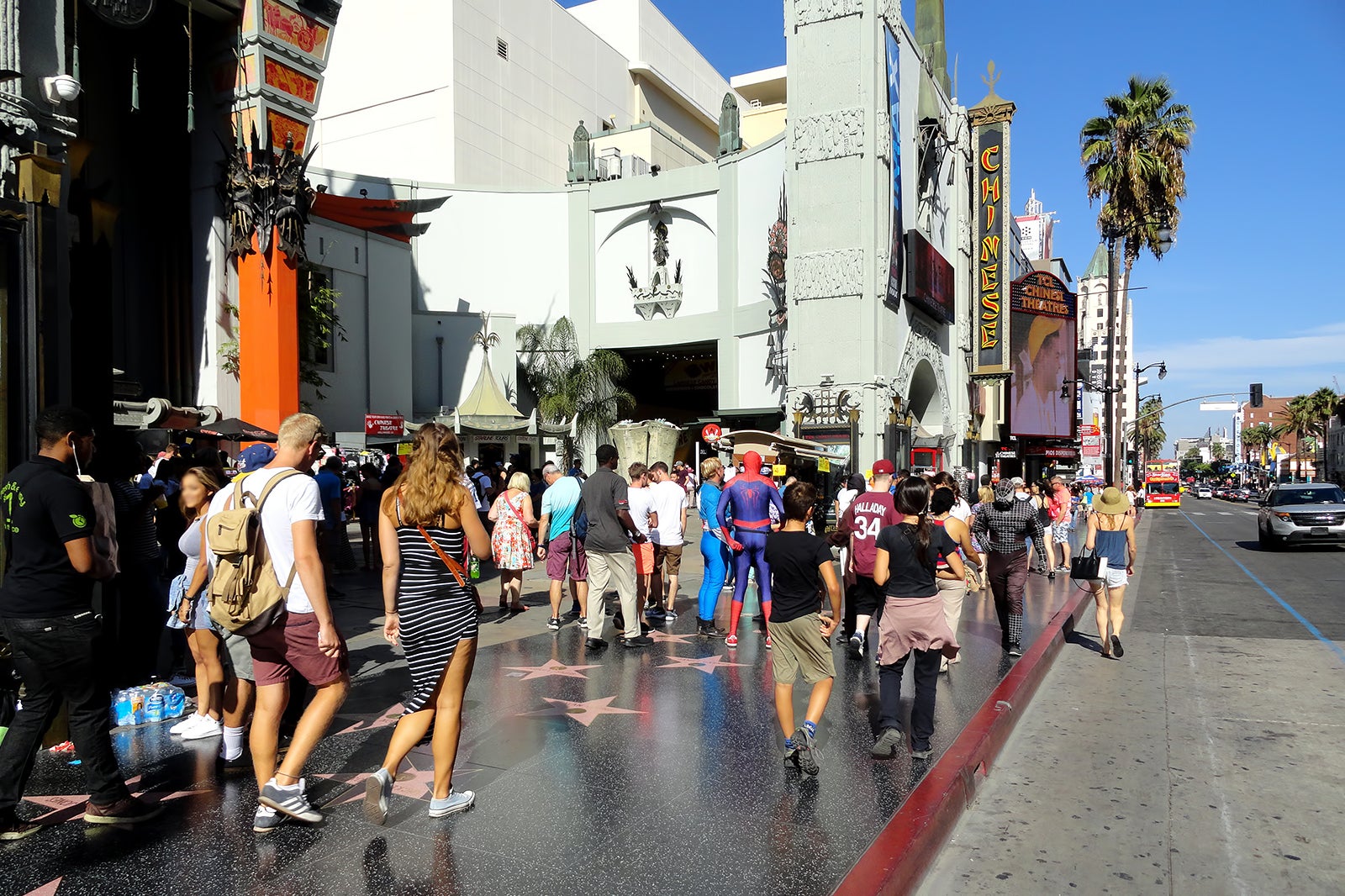 Hollywood Walk of Fame in Los Angeles
Location: Hollywood Boulevard, Vine St, Los Angeles, CA 90028, USA
Open: 24/7
Back to top