6 Places to Learn Something New in Boston
Boston's Arts and Culture Venues
Whether you're hanging on an actor's hushed whispers as a theatre production comes to its climax or being battered by the boom of an orchestra's wall of sound, your culture cravings will be satisfied in Boston. Dotted with world-leading universities, museums overflowing with ancient artifacts, and historic sites that led to the birth of modern America, it's rich with experiences you won't forget in a hurry.
Explore the life of President Kennedy – who was born in nearby Brookline – in the oceanfront John F. Kennedy Presidential Museum & Library, before taking a walk along the Black Heritage Trail, learning about Boston's Underground Railroad safe-houses, which helped to smuggle escaped slaves to safety.
Landmarks are everywhere in this historic city, whether it's Faneuil Hall – Boston's central meeting spot since 1742 – or Boston Common, where you can explore a checkered history of witchcraft and war. Solemn monuments like the Holocaust Memorial, with its glass columns that slowly fill with steam, provide poignant moments during your explorations.
Enjoy a meal and a glass of wine before taking your seat at one of the Theater District's many venues. If you're here in August, see the Boston Arts Festival in full swing, which fills Christopher Columbus Park with swirling ballet recitals, and haunting choral performances.
Boston is one of the world's education capitals, and its prestigious universities welcome only the best and the brightest. The closest most of us will get is to take the tour – so visit to enjoy a rare peek behind the scenes.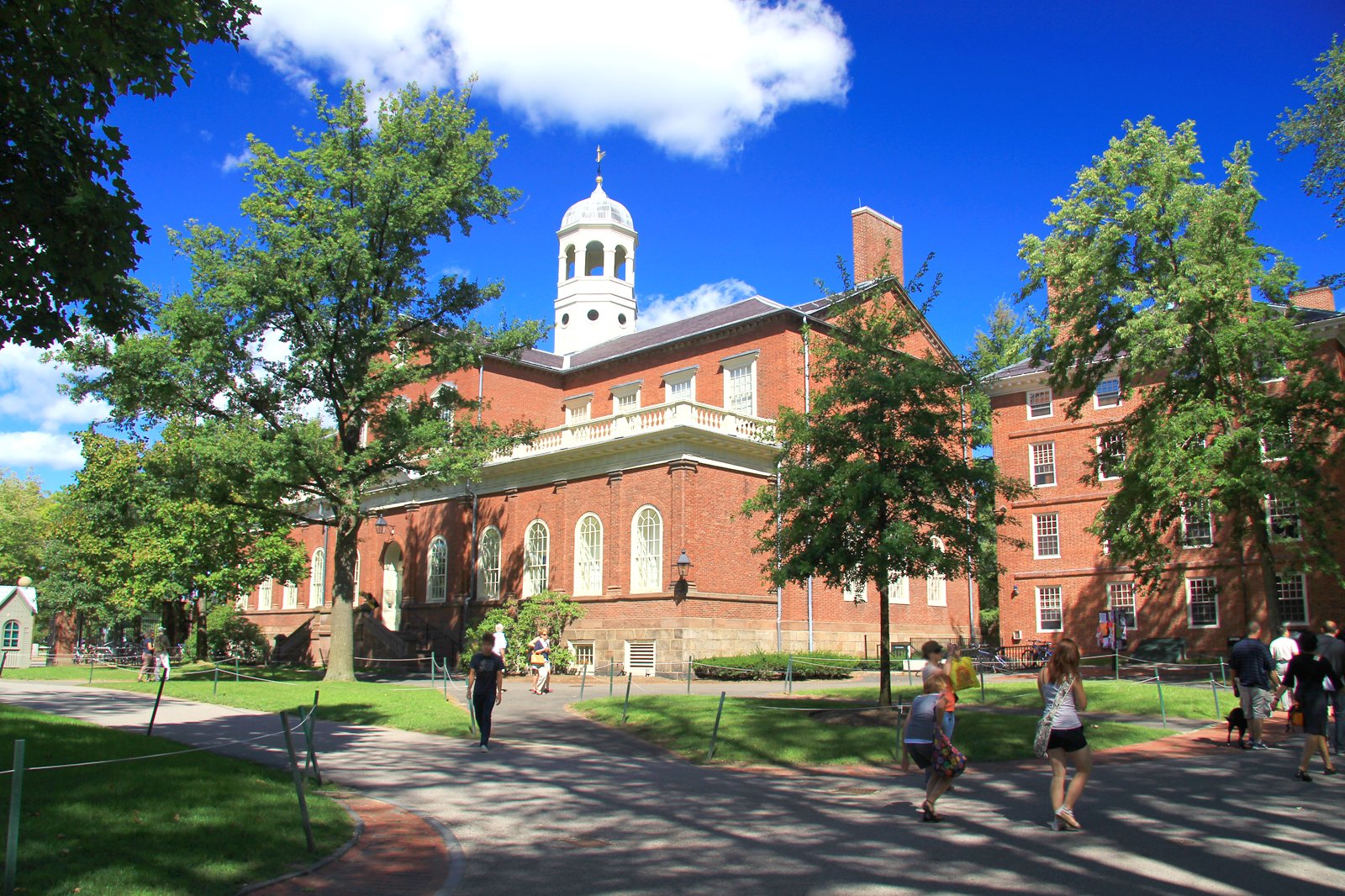 You can almost smell the inspiration and optimism in the air at Harvard University's campus. America's oldest higher education facility is one of the world's most prestigious universities, and its list of alumni is an intimidating mix of US Presidents like Barack Obama, business masterminds like Bill Gates, and UN leaders like Ban Ki-moon. Scheduled walking tours will teach you the history, or you can beat your own path and explore Harvard's breezy green spaces and redbrick buildings at your leisure.
Location: Cambridge, MA 02138, USA
Open: Monday–Saturday from 9am to 5pm (closed on Sundays)
Phone: +1 617-495-1000
photo by Michael Hicks (CC BY 2.0) modified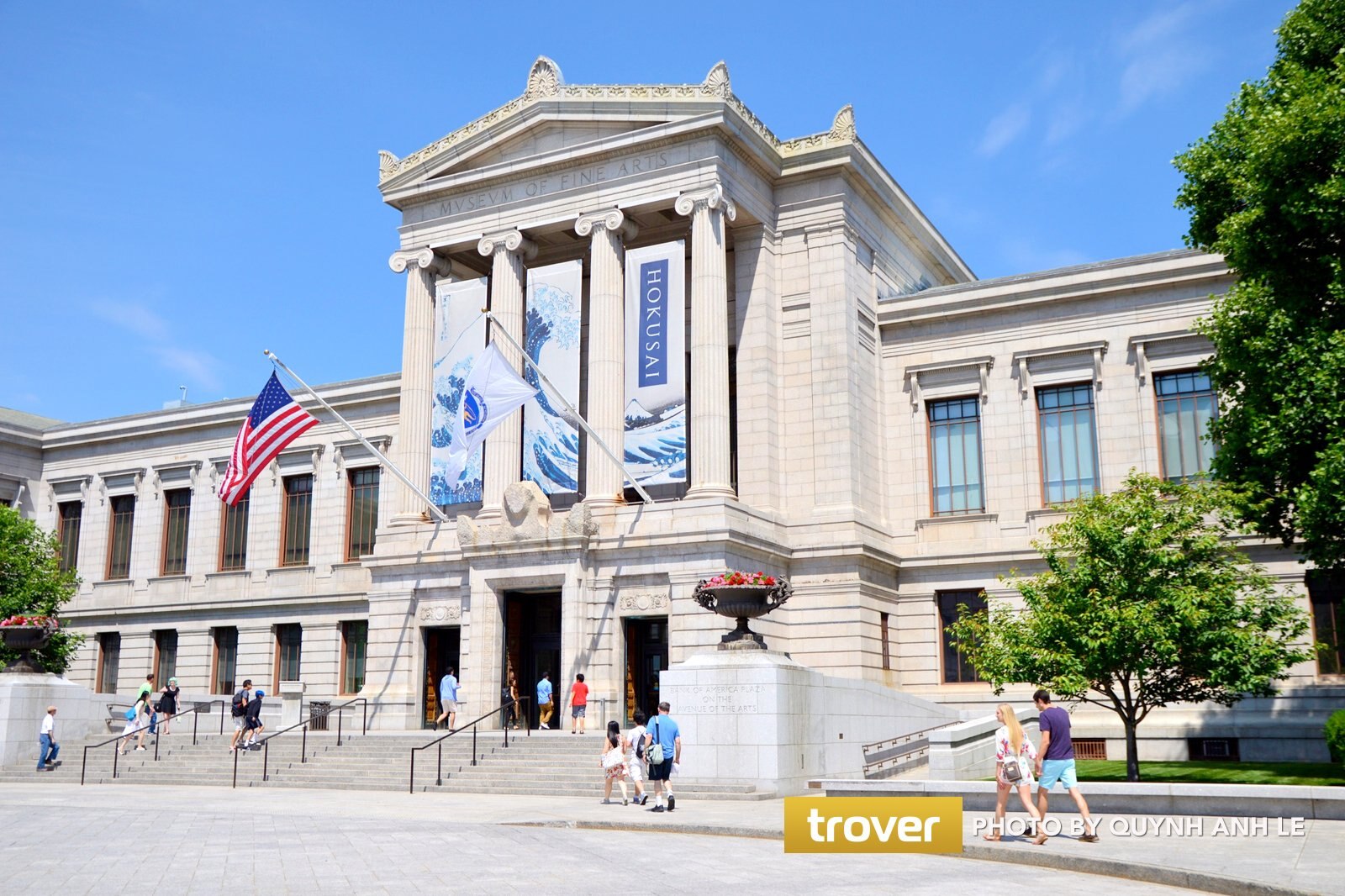 The entrance fee for this museum gives you the chance to return for free within the next 10 days – which is fortunate, because you'll barely scratch the surface of its 450,000 exhibits in a single afternoon. Inside, you'll find everything from Monet's water lilies, to seated sculptures of Egyptian pharaohs, and chiseled tools from the ancient world.
Location: 465 Huntington Avenue, Boston, MA 02115, USA
Open: Saturday–Tuesday from 10am to 5pm, Wednesday–Friday from 10am to 10pm
Phone: +1 617-267-9300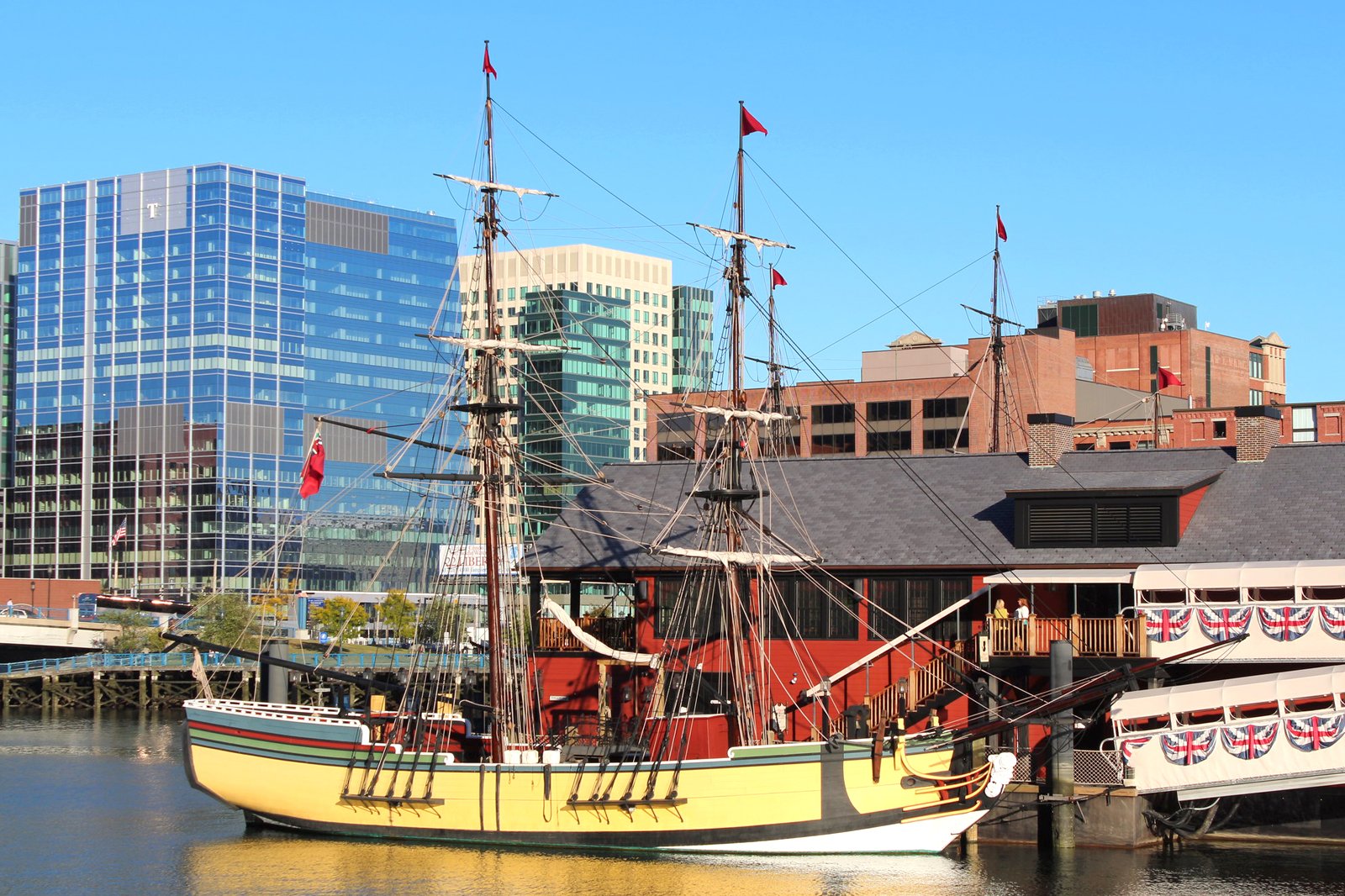 Boston Tea Party Ship & Museum
This museum brings a pivotal moment in American history to life – when a rebellion against British taxation led to a group of locals throwing a huge shipment of tea overboard. The ruined shipment brought harsh repercussions from the British government, fanning the flames ahead of the American Revolutionary War. See the actual crates, and let the actors drag you back in time to change history for yourself.
Location: 306 Congress Street, Boston, MA 02210, USA
Open: April–October: daily from 10am to 6pm. November–March: daily from 10am to 5pm
Phone: +1 617-338-1773
photo by Robert Linsdell (CC BY 2.0) modified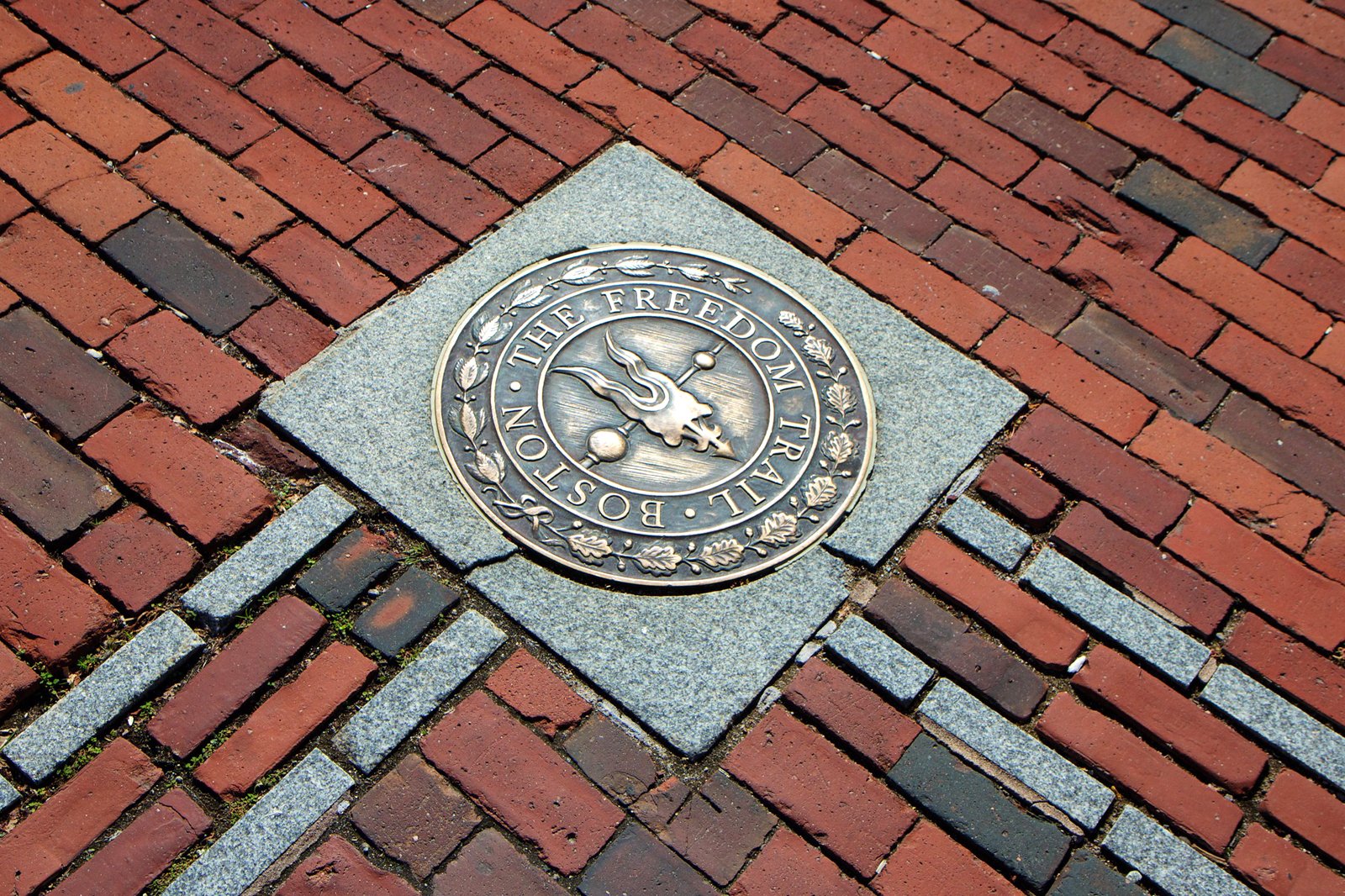 Follow the redbrick road on a walk through Boston's history. A costumed guide will show you everything from the towering monument marking the Battle of Bunker Hill, to the floating museum of the fearless USS Constitution ship, which crucially conquered British ships during the War of 1812. The trail is just 2.5 miles long, but with 16 main stopping points, you'll be overwhelmed by the stories of sacrifice, and the quests for liberty that took place all around you.
Location: Avenue de Lafayette, Boston, MA 02111, USA
Open: Tour times vary by day
Phone: +1 617-357-8300
Couples
Families
History
Photo
photo by Brandon Turner (CC BY 2.0) modified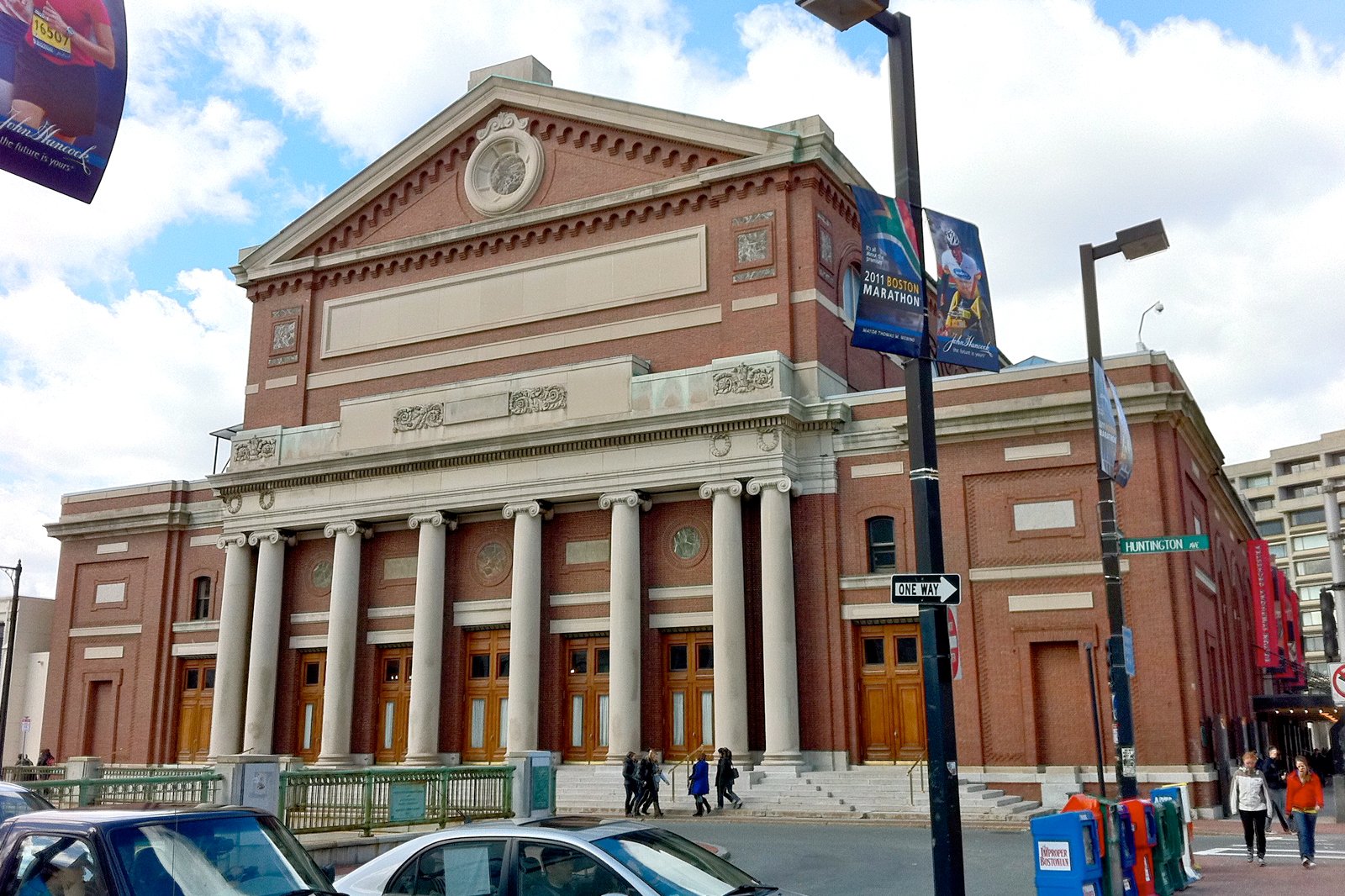 This beautiful hall has reverberated to the sounds of Mozart, Haydn, and Strauss for over a century, and the music seems to breathe with a life of its own. That's because Boston Symphony Hall was one of the first to be designed using scientific principles to enhance the acoustics. It's now widely regarded as one of the best-sounding concert venues in the world. Sit back and let the waves of organic sound wash over you, as a conductor's twitching baton leads the orchestra.
Location: 301 Massachusetts Avenue, Boston, MA 02115, USA
Open: Monday–Friday from 10am to 5pm, Saturday from 12.30pm to 4.30pm (closed on Sundays)
Phone: +1 888-266-1200
photo by Joe Lewis (CC BY-SA 2.0) modified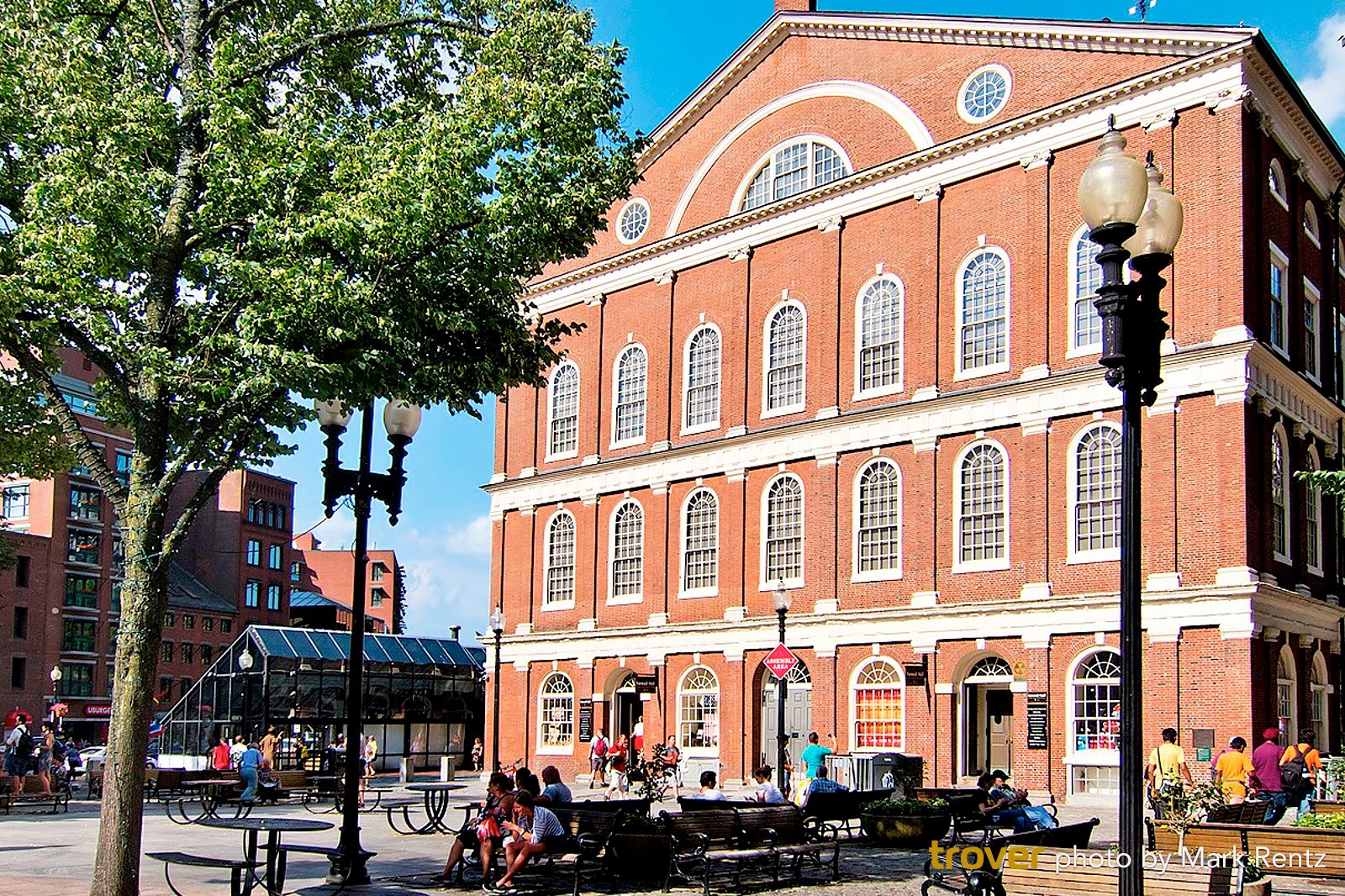 Faneuil Hall sits among a bustling complex located near the waterfront. Nicknamed "The Cradle of Liberty", the Hall has seen countless historic protests and speeches by notable figures such as Samuel Adams and James Otis, who encouraged independence from Great Britain.
The Hall is pleasant to wander around, with a cobblestone promenade marking the center of a circle of markets. Quincy Market, South Market and North Market all sit along this arrangement and are filled with lively atmosphere. There's always something happening around Faneuil Hall, with many referring to it as "the hub of the hub". Free historical tours of the hall are every Saturday at 11am.
Location: 4 South Market St, Boston, MA 02109, USA
Open: Monday–Saturday from 10am to 9pm, Sundays from 12pm to 7pm
Phone: +1 617-523-1300