10 Best Things to Do for Couples in Austin
Austin's Most Romantic Places
Austin is perhaps not ranked among the most romantic destinations in the world, but perhaps it should be. With its quirky atmosphere, vibrant nightlife and beautiful surroundings, it has a lot to offer those looking for a fun way to spend the day with their loved one.
You have a lot of scope to get creative with your date ideas. Not only can you go well beyond the typical 'dinner and a movie', but even that tried and tested formula can be turned into something different and unique. Check out our pick of the best romantic things for couples to do in Austin, Texas for some romantic inspiration.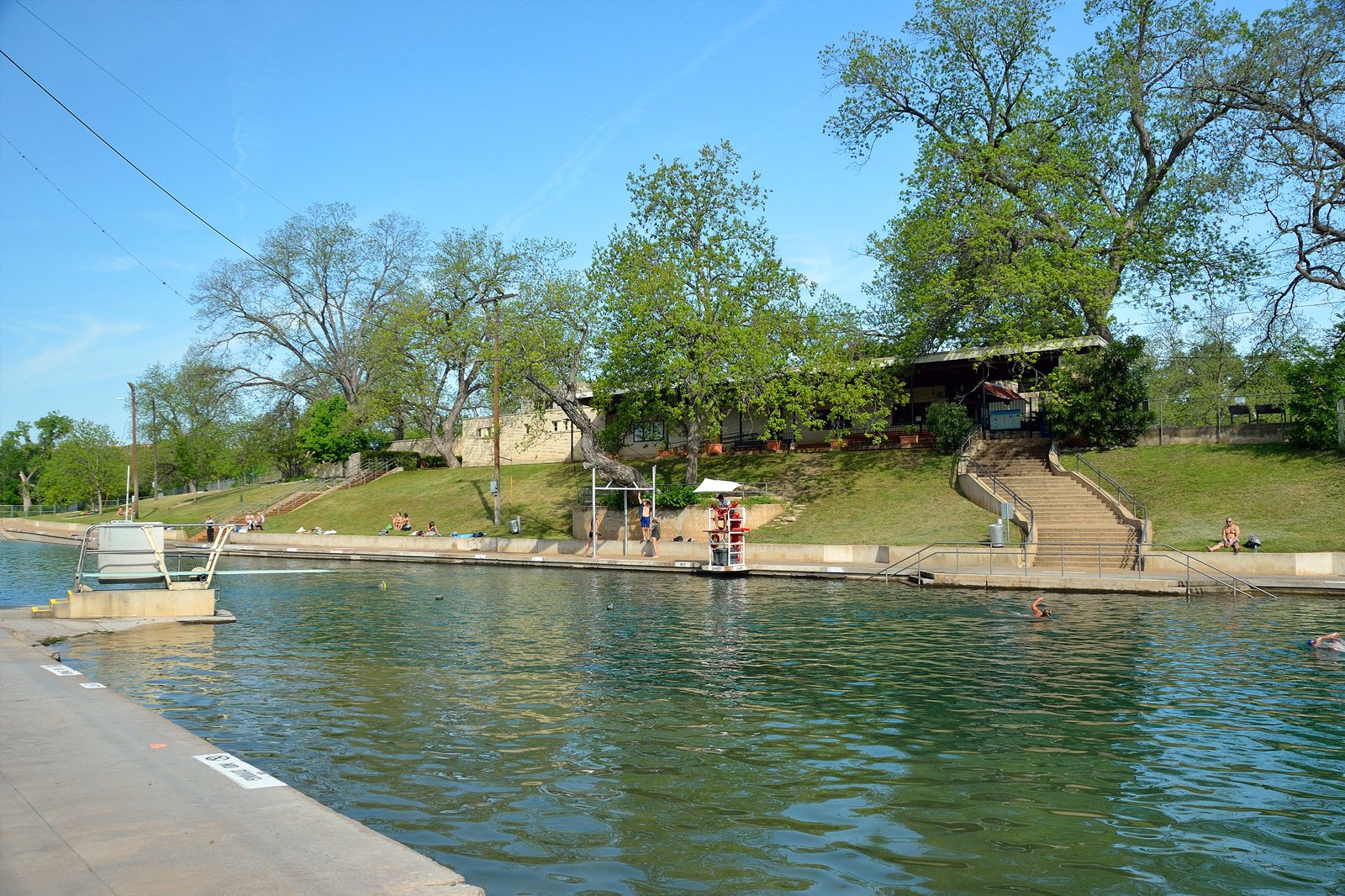 Take a dip in Zilker Park
Bring a picnic and your swimsuit
The 351-acre metropolitan park south of the Colorado River from downtown Austin is packed with fun things to do. There are beautiful picnic sites, playgrounds, volleyball courts, botanical gardens, an outdoor theatre and a nature center. The star attraction, however, is the Barton Springs Pool. Formed by natural springs and spanning 3-acres, the water here is at a constant temperature of about 20°C throughout the year. It's a popular place for Austinites to relax and cool off in summer.
Location: 2100 Barton Springs Rd, Austin, TX 78704, USA
Open: Daily from 5am to 10pm
Phone: +1 512-974-6700
Couples
Families
Photo
Budget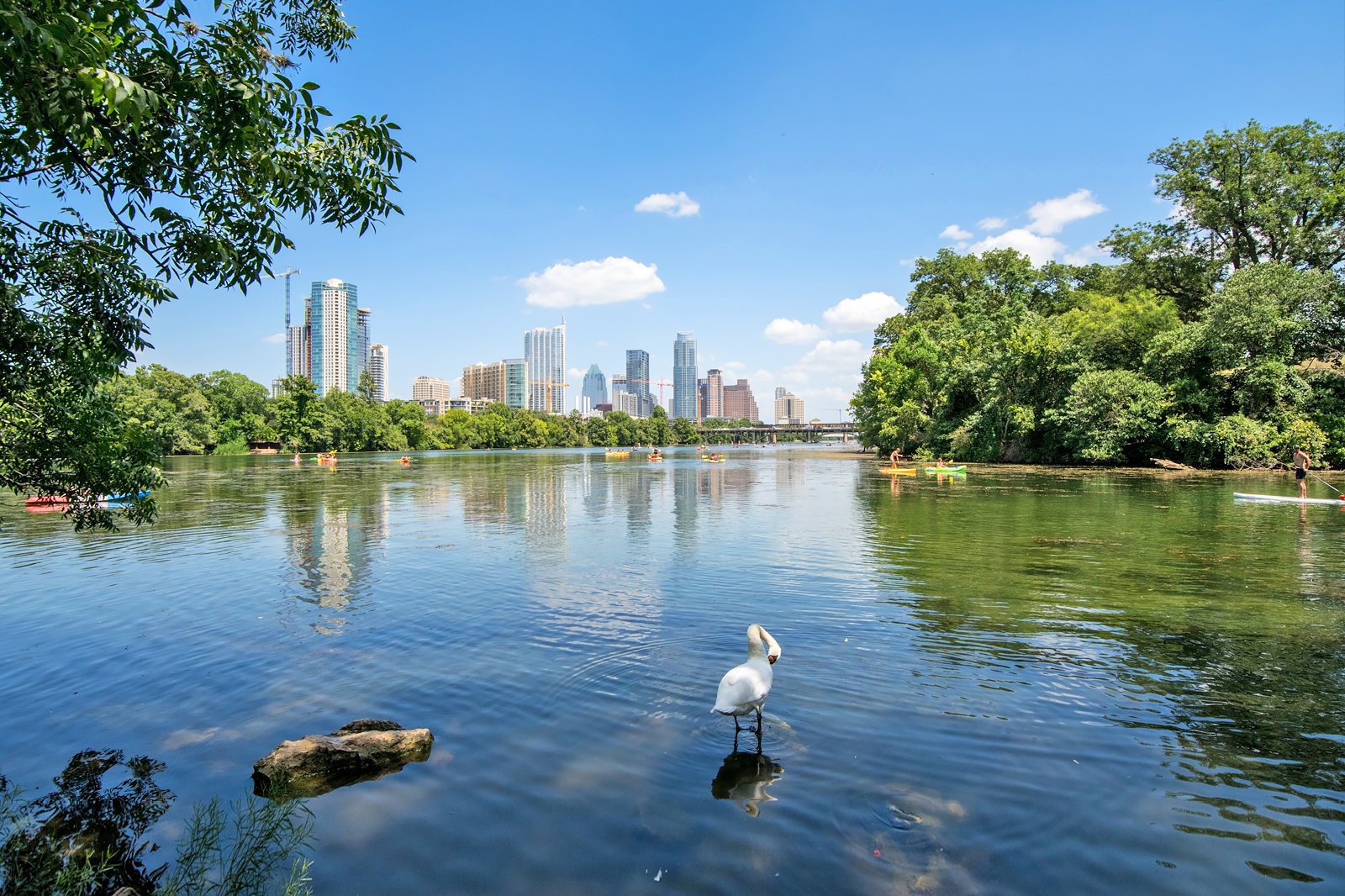 Pedal a swan boat on Lady Bird Lake
Set sail in a boat just for 2
Lady Bird Lake isn't really a lake by the usual definition of the term – more like a slight widening of the Colorado River as it passes through Downtown Austin. Regardless, you can head out onto the placid waters on a pedal boat made for 2, in the distinctive shape of a giant white swan. Not only do you get a good laugh and a bit of a workout, but the greenery along the shores, with the towers of the city center in the background, make for some lovely views. If you're there towards the evening, you can even see the famous Austin bats take to the sky.
Location: Capital Cruises, 208 Barton Springs Rd, Austin, TX 78704, USA
Open: Daily from 10am to midnight
Phone: +1 512-480-9264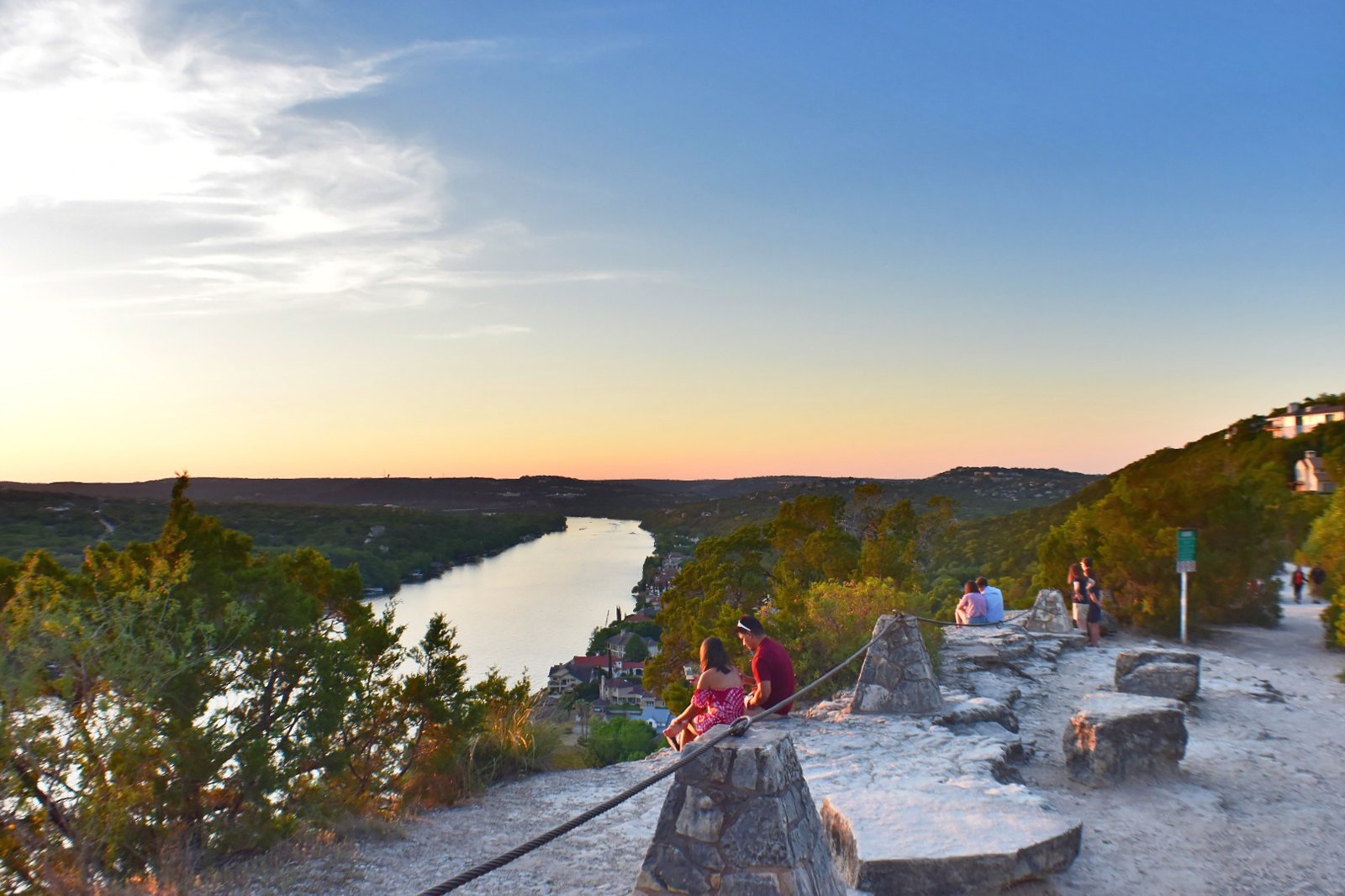 Enjoy the view from Mount Bonnell
The sunsets are gorgeous
Mount Bonnell, to the northwest of Downtown Austin, is 785 feet tall and one of the highest points in the city. It's a bit of a trek up to the top, but there's a big viewing platform up there and the view of Lake Austin and the Colorado River is definitely worth climbing 106 steps for. It's especially nice (and romantic) around sunset, though don't expect to be able to enjoy the view alone. Also, you'll need to bring a torch for the walk back down in the dark.
Location: 3800 Mt Bonnell Rd, Austin, TX 78731, USA
Open: Daily from 5am to 10pm
Phone: +1 512-974-6700
Couples
Photo
Adventure
Single
photo by crockodile (CC BY 2.0) modified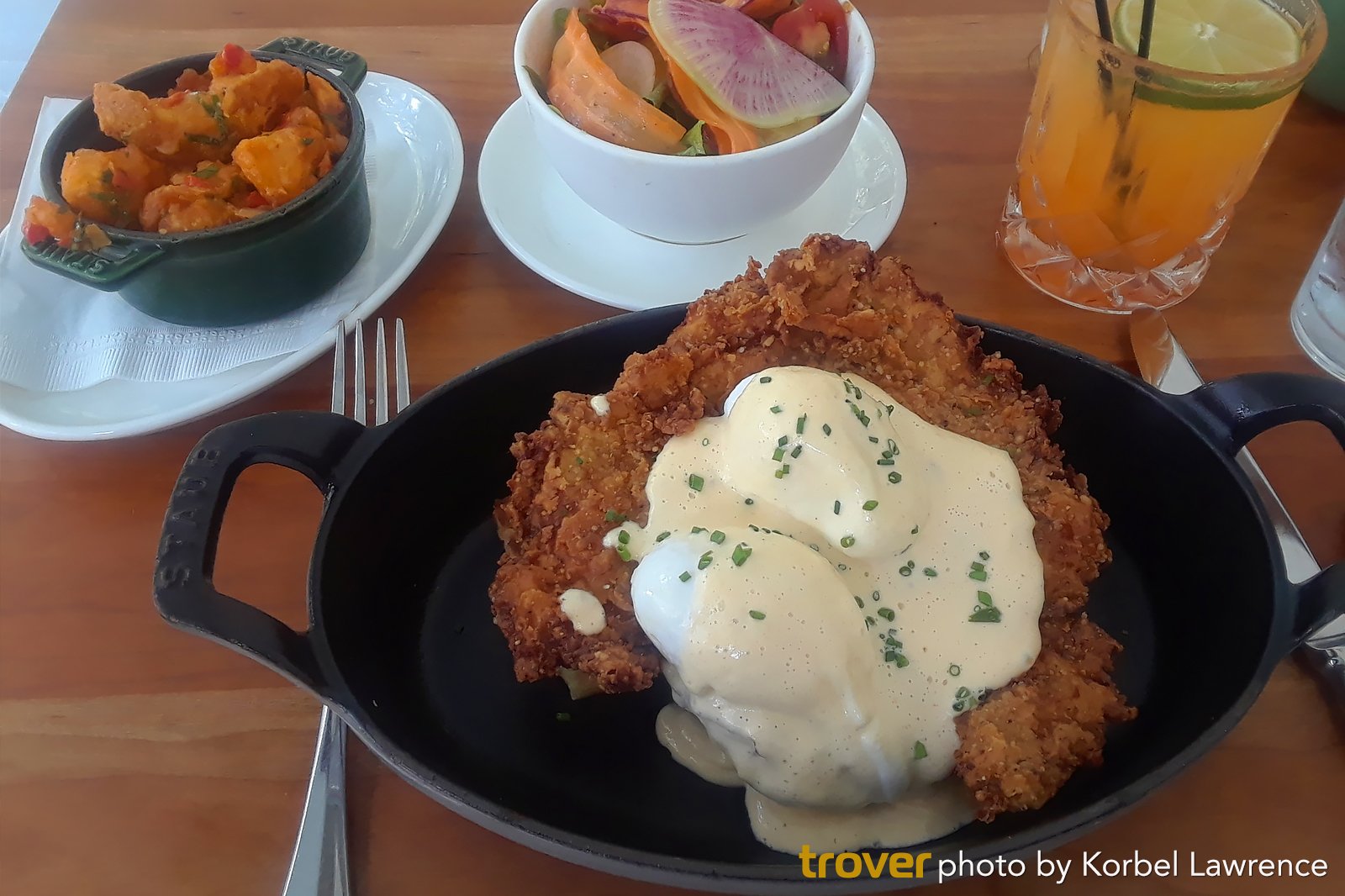 Have a romantic dinner at Mattie's
Local food and local history
Austin has an amazing dining scene, but Mattie's stands out as a real 'special occasion' sort of place. The setting is especially romantic, being a beautiful historical mansion, with peacocks strutting among the ancient oak trees in the grounds. The restaurant takes its name from the fact that the house once belonged to Martha Faulk and her husband Henry Faulk, the parents of writer and radio host John Henry Faulk. The menu at Mattie's consists of fine-dining interpretations of local favorites, such as fried chicken and prime fillet steak.
Location: 811 W Live Oak St, Austin, TX 78704, USA
Open: Tuesday - Thursday from 5pm to 10pm, Fridays from 5pm to 11pm, Saturdays from 11am to 2pm and from 5pm to 11pm, Sundays from 11am to 2pm (closed on Mondays)
Phone: +1 512-444-1888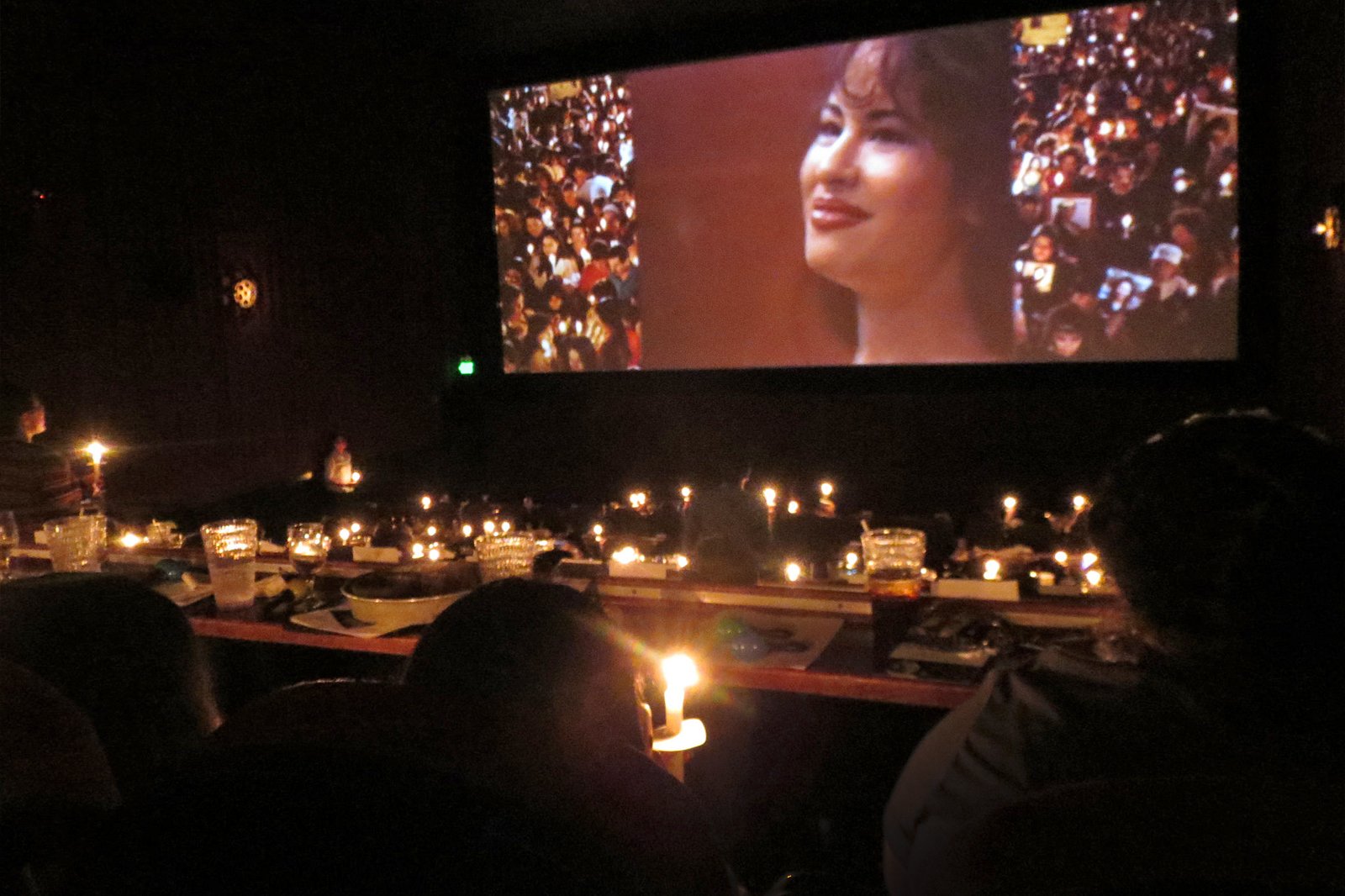 Dinner and a movie at the Alamo Drafthouse
Enjoy classic meals delivered to your seat
There are several of these popular movie theaters around Austin. They uniquely offer the opportunity to have a 'dinner and a movie' date not only in the same place, but at the same time. Alongside excellent projector and audio equipment showing new and classic movies, you can get pizzas, burgers, salads, and other dishes delivered right to your seat. Don't miss out on the Royale with Cheese burger, especially if Pulp Fiction is showing!
Location: 320 E 6th St, Austin, TX 78701, USA
Phone: +1 512-861-7020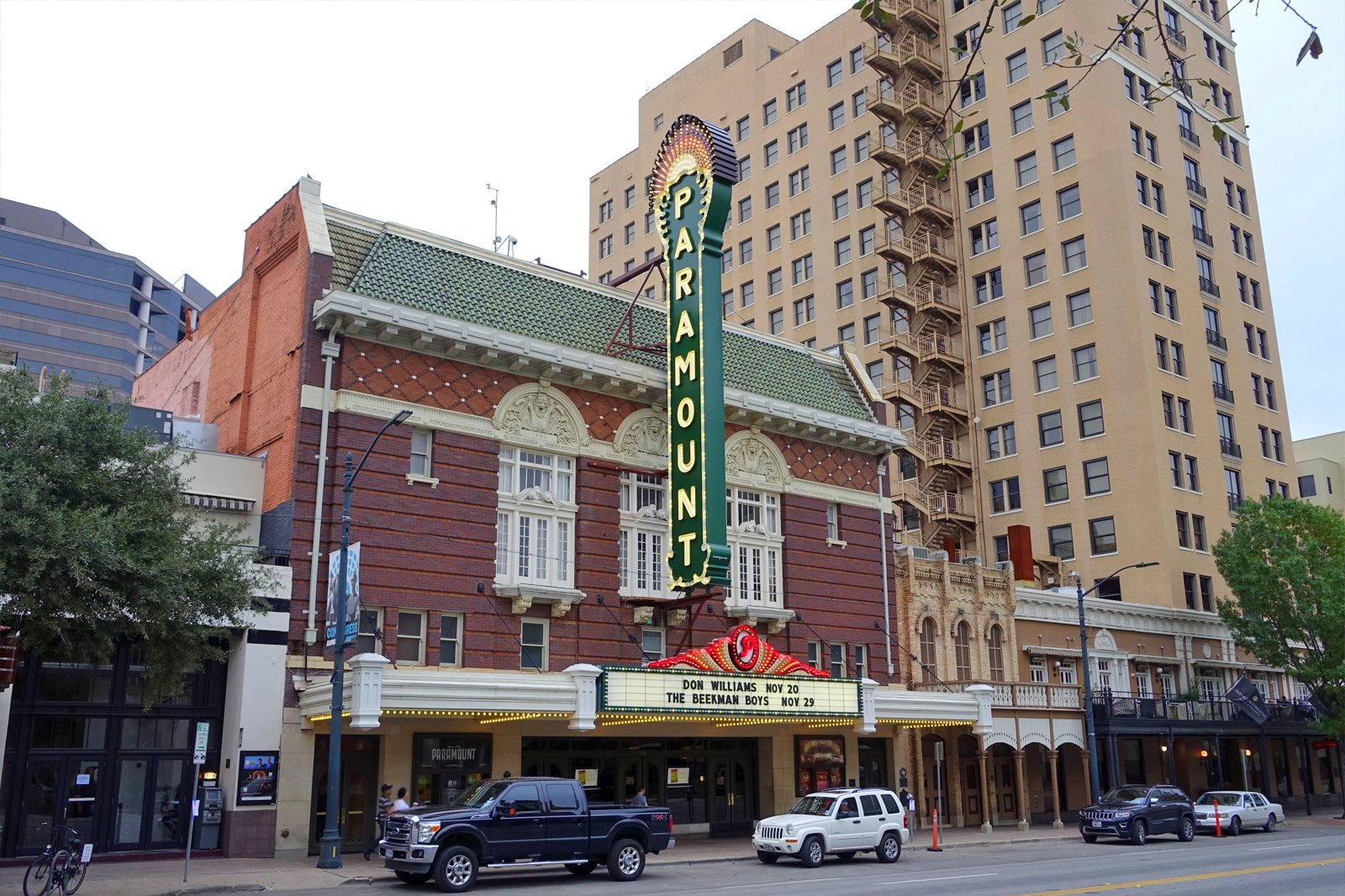 Take in a show at the Paramount Theater
Dress up for a night out
The historical Paramount Theater on Congress Avenue hosts a wide range of entertainments, from movies to ballet to stand-up comedy. Built in 1915 in an Art Nouveau style, it has quite a distinctive and distinguished look, with the ceiling being especially flamboyant. It makes for the sort of venue that you feel the urge to dress up especially smart for, even though there is no formal dress code. For the romantic touch, be sure to get tickets for the opera boxes by the stage.
Location: 713 Congress Ave, Austin, TX 78701, USA
Phone: +1 512-472-5470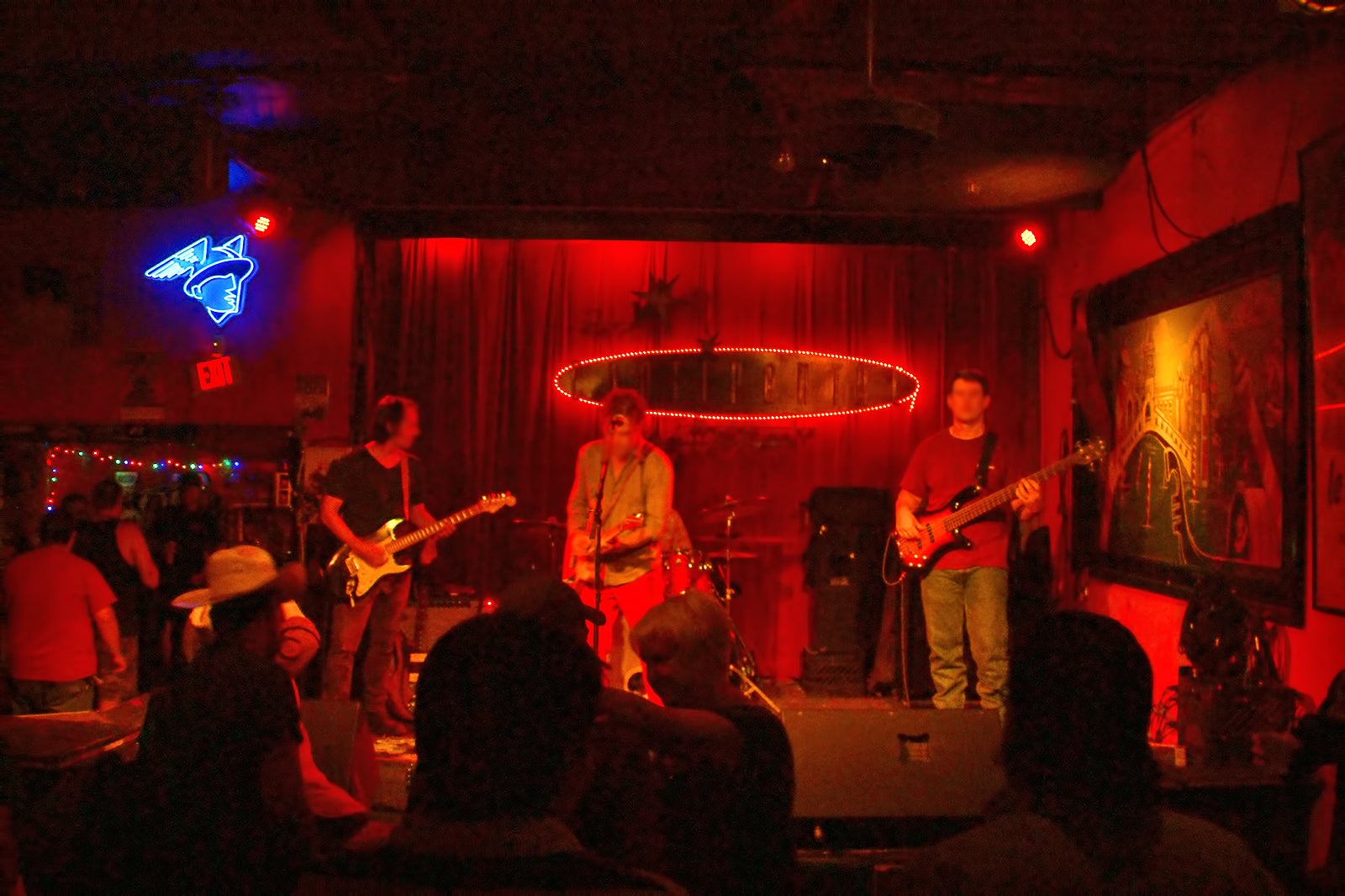 Listen to live music at The Continental Club
A legendary venue in the live music capital of the world
Austin is known as the live music capital of the world, and The Continental Club is the live music capital of Austin. The iconic venue on South Congress Avenue opened its doors in 1955 and has since welcomed legends like Robert Plant and Wanda Jackson. It's quite a modest place with a small stage, but its reputation is massive and it still hosts great roots, rock, country, swing, blues and rockabilly acts every night.
Location: 1315 S Congress Ave, Austin, TX 78704, USA
Open: Monday from 6pm to 2am, Tuesday - Friday from 4pm to 2am, Saturday - Sunday from 3pm to 2am
Phone: +1 512-441-2444
photo by MarkScottAustinTX (CC BY-SA 2.0) modified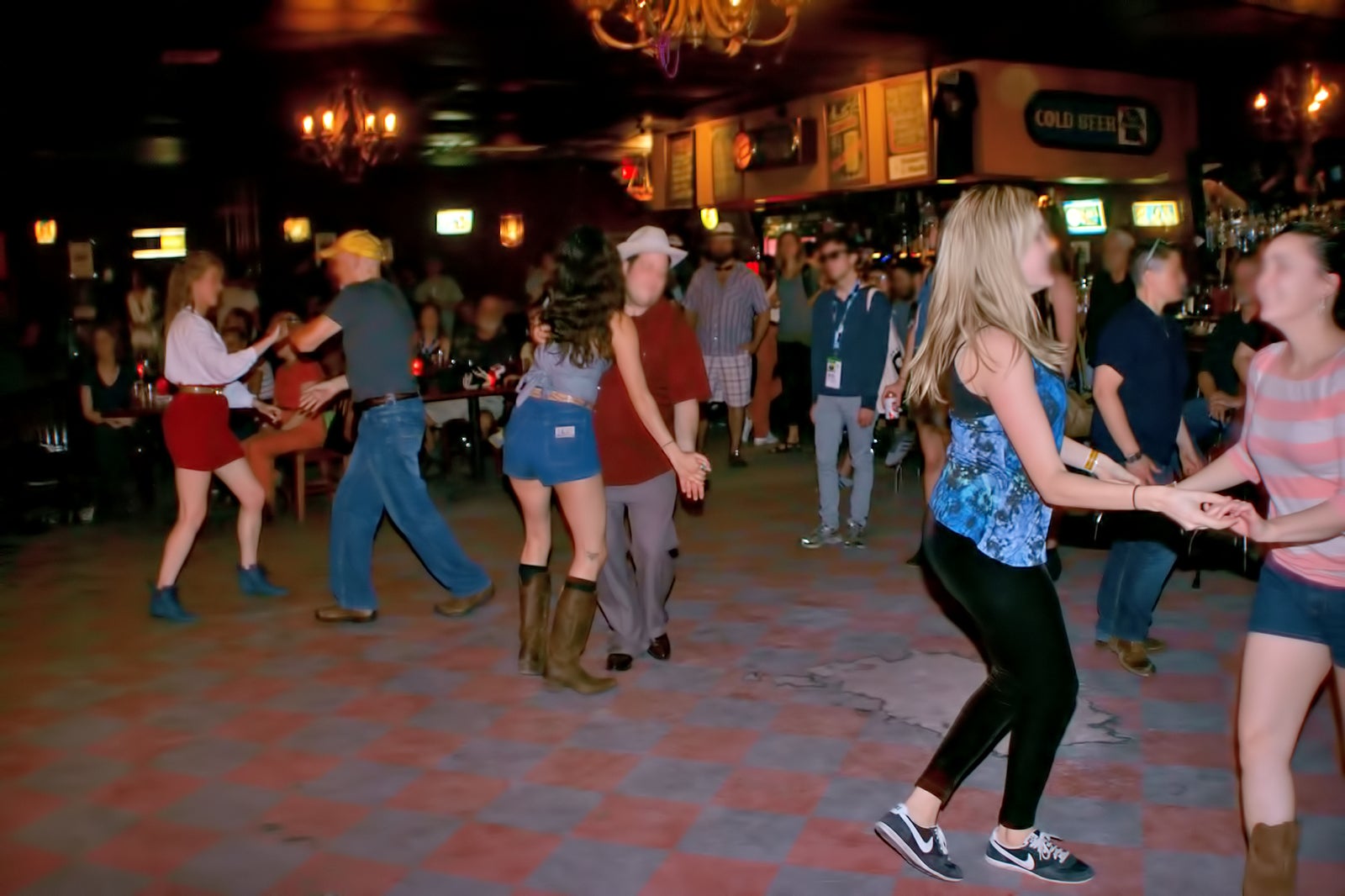 Hit the dance floor at The White Horse
It's 2-step time!
The White Horse is an Austin institution, and pretty much everything the Texas state capital is famous for in one venue. You've got great live country music, cheap beers and a taco truck parked outside – it's everything a great Austin honky-tonk should be. While it has a fantastic atmosphere, it can be a little intimidating when the floor is full of expert dancers. Fortunately, you can get free lessons every Saturday from 7pm.
Location: 500 Comal St, Austin, TX 78702, USA
Open: Daily from 3pm to 2am
Phone: +1 512-553-6756
photo by MarkScottAustinTX (CC BY-SA 2.0) modified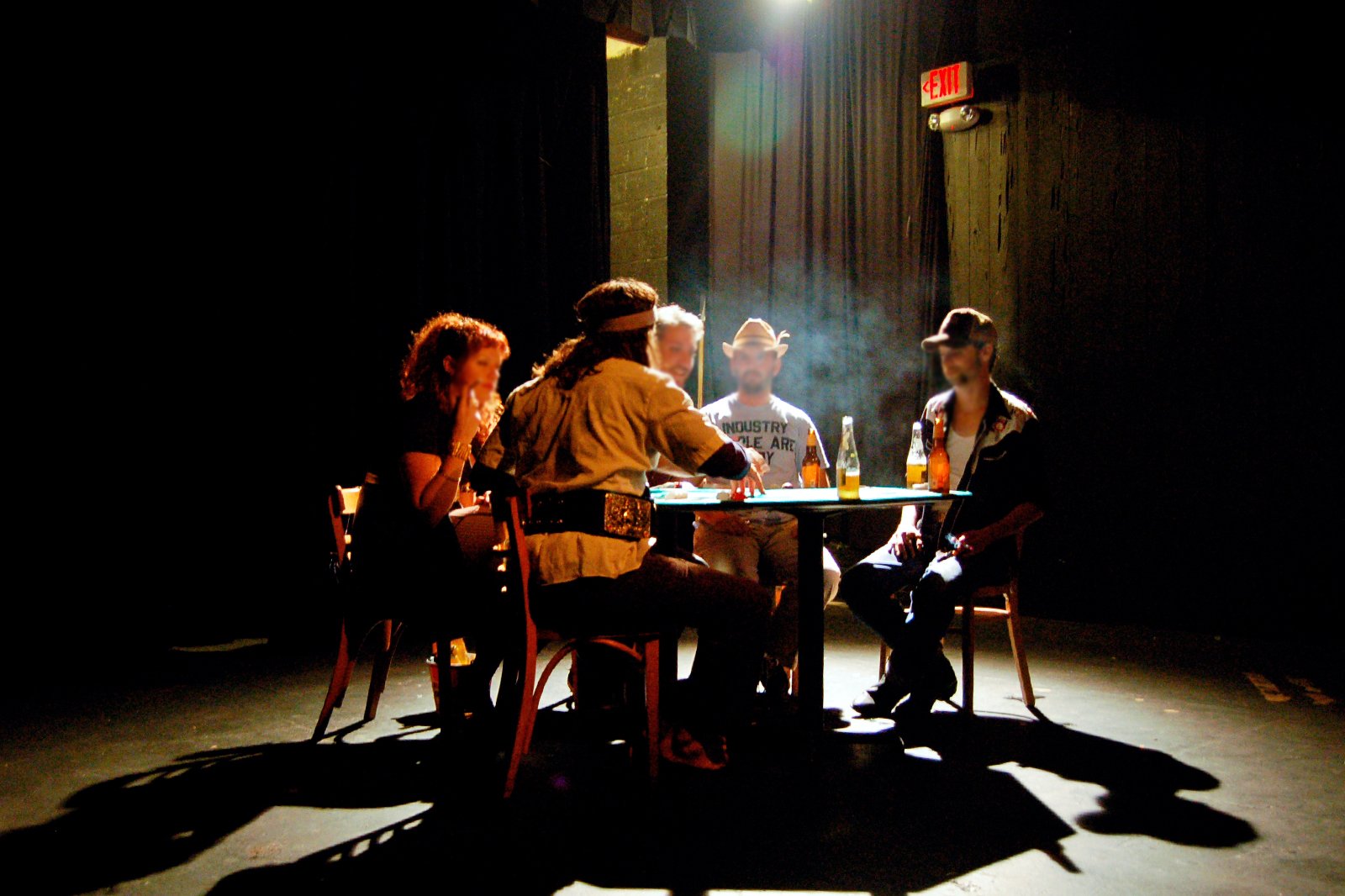 Have a laugh at a comedy club
See young talent and big names around Austin
Austin's comedy scene is constantly expanding and gaining momentum, making it a great destination for laughs. While the Moontower Comedy Festival in April is definitely the highlight of the year, there are great performances around town at any time. The Velvetta Room (commonly known as the Velv) is in Austin's nightlife hub on 6th Street, with a fast-paced open mic night every Thursday. The Cap City Comedy Club in North Austin has hosted comedy legends like Bill Hicks and Sam Kinison, and still stars the biggest names in the business. If you like improv shows, head to The Hideout Theatre on Congress Avenue between Thursday and Sunday, but especially on Fridays from 8pm for their "Big Bash".
photo by That Other Paper (CC BY-SA 2.0) modified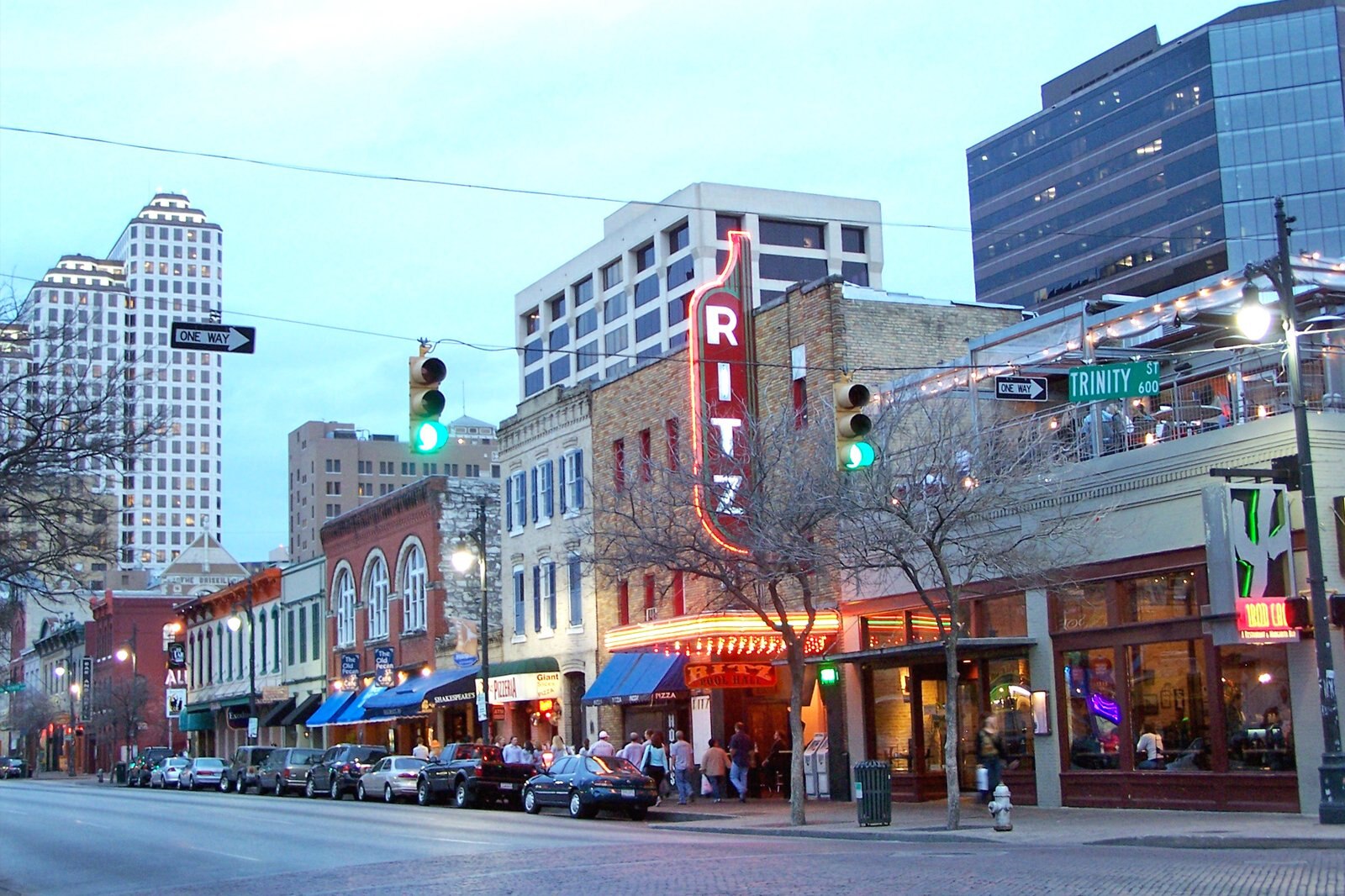 Sip signature cocktails in cozy bars
Enjoy tasty mixes and romantic settings
The nightlife in Austin is legendary, and the range of bars to choose from is staggering and includes some romantic options. Contigo on Anchor Lane is modeled after the Contigo Ranch in South Texas, and has an all-weather patio where you can snuggle around a fire pit with a cocktail and some first-rate bar food. As the name suggests, Vino Vino specializes in wine, but their craft cocktails also make it worth the trip up Guadalupe Street. For something more central, head for Midnight Cowboy on 6th Street. Amid the gaudy entertainments of Austin's nightlife hub, this bar is a high-class reservations-only cocktail lounge – possibly the finest in town.
photo by Larry D. Moore (CC BY-SA 3.0) modified