Charlotte Travel Essentials
Useful Information to Help You Start Your Trip to Charlotte
Our Charlotte Travel Essentials lays out the essential information you need to help you plan your trip to one of the most popular destinations in North Carolina, USA. No matter how frequently you travel, some questions will always need answers: What's the weather like? How can I get from Charlotte Douglas International Airport (CLT) to my hotel? What currency and type of plug do I need?
We have all these answers plus other basic info about the best time to go, getting there, getting around, and a few useful travel tips. You'll also learn about the most popular landmarks in Charlotte such as the Fourth Ward neighbourhood, the Mint Museum Uptown, and the Historic Rosedale Plantation. It's all compiled in this Charlotte Travel Essentials. After going through this short and easy-to-read guide, you'll be a little more prepared to start your trip to Charlotte, NC.
1
When is the best time to travel to Charlotte?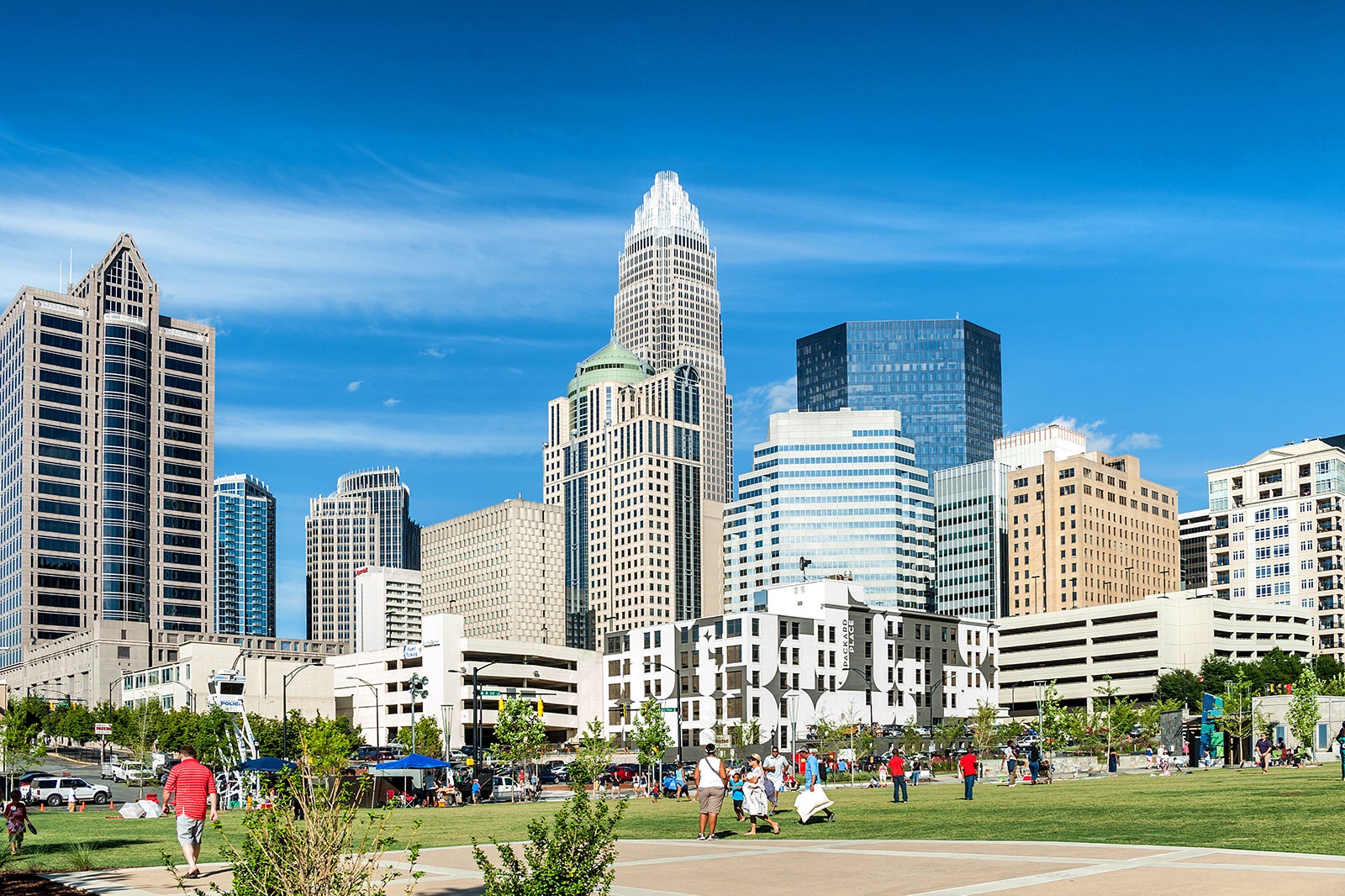 Charlotte has a subtropical climate with hot and humid summers and cool winters. Average temperatures range between 39°F in winter and 80°F in summer.
Rain falls evenly throughout the year. Expect between 7 and 10 rainy days per month on average.
May–September is the warmest period in Charlotte. Summer record high temperatures can reach up to 104°F, especially in July and August, the hottest months of the year.
The peak tourist season is in June–August. Hotel rates and the number of visitors are in line with the temperatures at this time of the year: high.
The best times to visit Charlotte are March–May and September–November. Spring and autumn are when you can find good hotel offers, pleasant weather conditions, and fewer people at the top attractions. You just have to choose between nature in blossom or nature in vibrant autumn colors.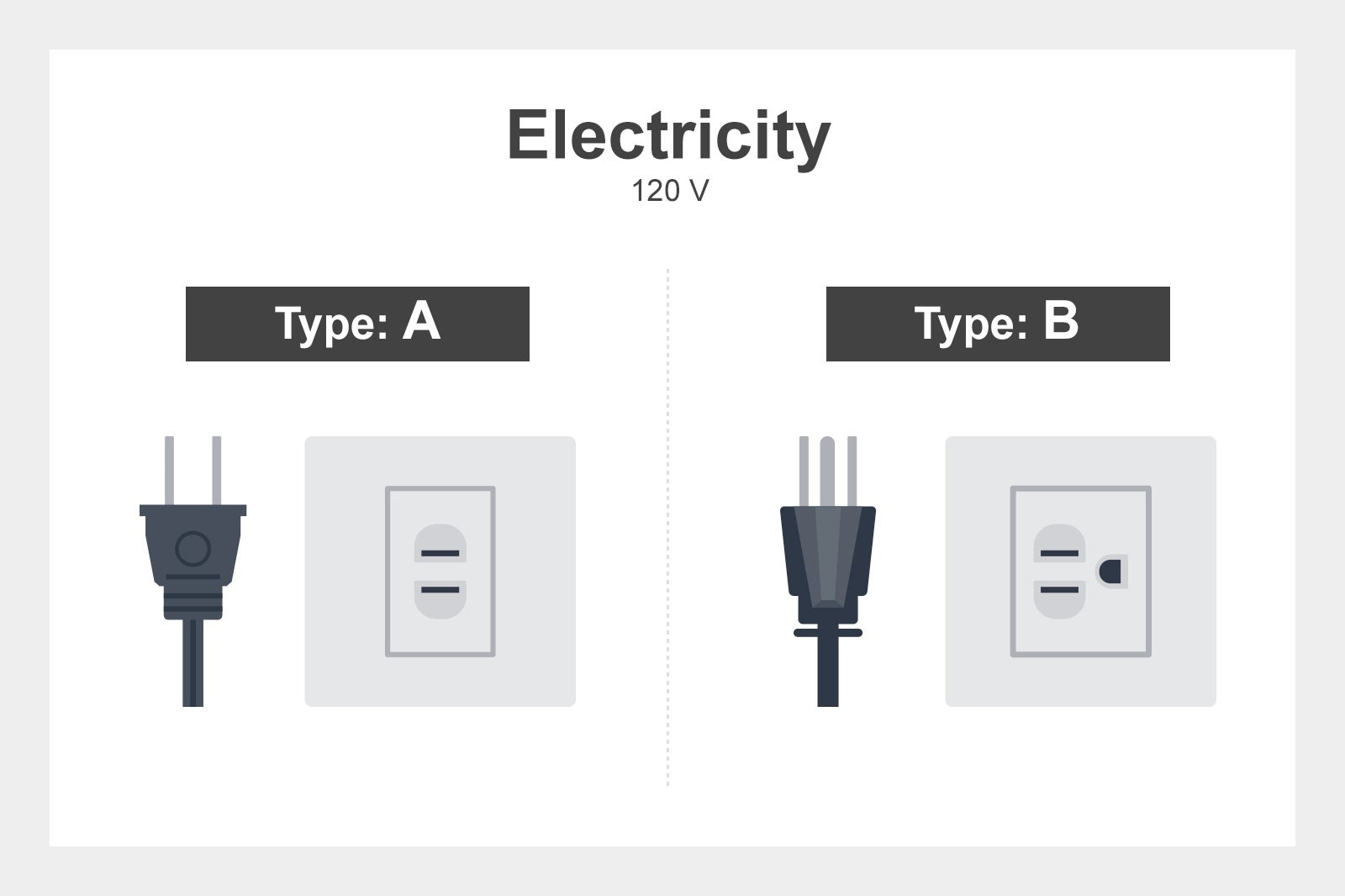 Plug type: A and B
Electricity: 120 V
Currency: United States Dollar (U.S.$)
International dialing code: +1 704 and +1 980
Emergency telephone number: 911
3
How to get to my hotel in Charlotte?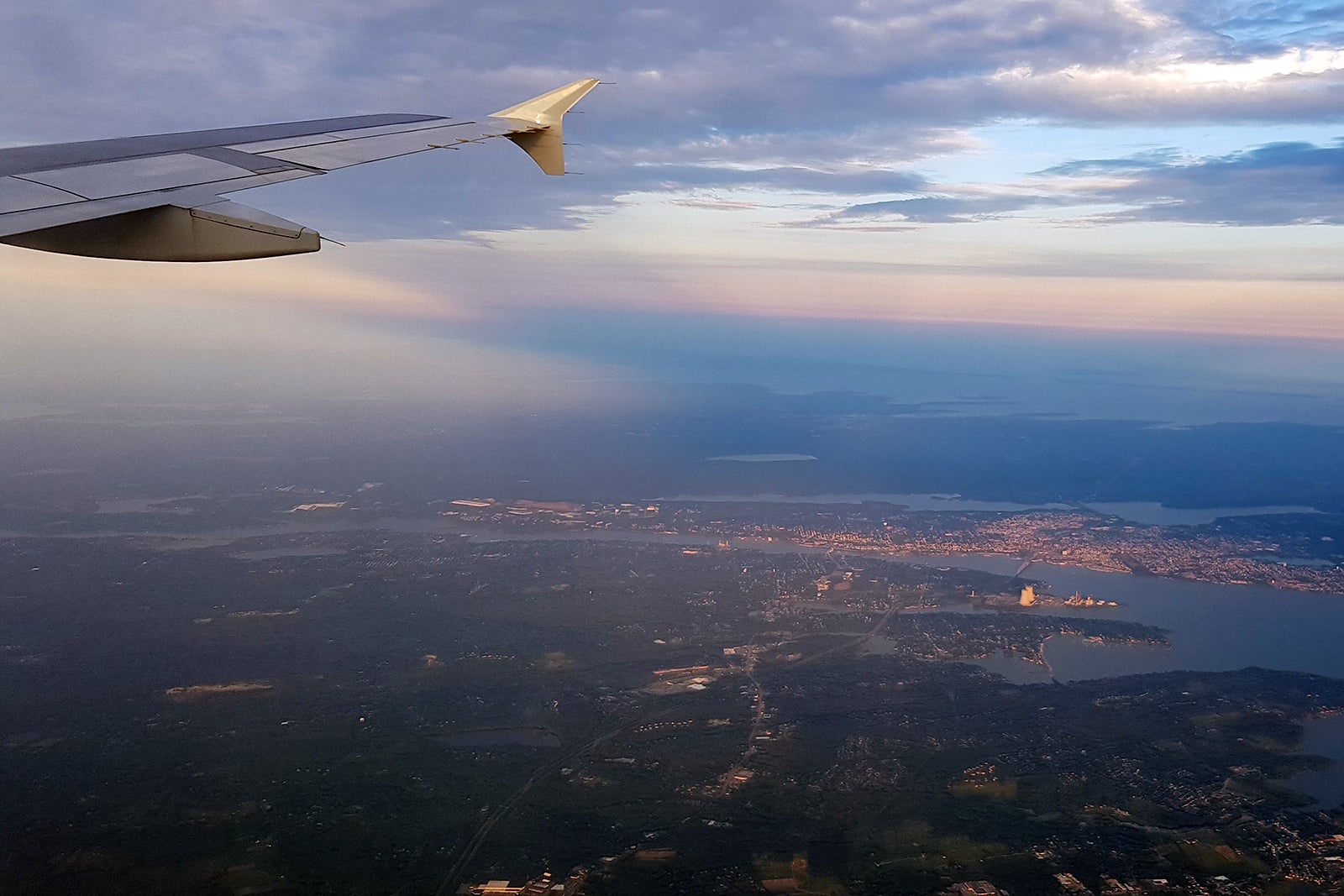 Charlotte Douglas International Airport is the main gateway to Charlotte. Owned by the city of Charlotte, it's among the busiest airports on the east coast of the U.S..
You can also get to Charlotte by Amtrak train on the Carolinian, Piedmont, and Crescent lines. If you're on a budget or want to travel at a slower pace, you can get to Charlotte by Greyhound bus.
Charlotte Douglas International Airport (CLT)
Charlotte Douglas International Airport is 6 miles west of the city centre. It's served by non-stop flights from more than 150 destinations worldwide and sees more than 700 arrivals and departures daily on its 4 runways and 1 passenger terminal.
Free Wi-Fi is available throughout the airport. Ground transportation options for getting to your hotel are as follows:
There are 4 taxi cab companies – City Cab, Crown Cab, Green Cab, and Yellow Cab – as well as towncar, shuttle, and motorcoach services available at the airport. The taxi stand is outside the Arrivals/Baggage Claim level. The journey from the airport to the city centre takes about 20 minutes.
The app-based rideshare pick-up area is in Zone 4 on the Arrivals/Baggage Claim level.
Charlotte Neighborhood Transit System runs a bus line, the Sprinter bus (Route 5), to downtown Charlotte. The bus stop is in front of the terminal. Rides can take twice as long as a taxi cab, but it's the cheapest way to get to the city centre.
A handful of major automobile rental companies are inside the Level 2 lobby, opposite the terminal.
Charlotte Amtrak train station
Run by Amtrak, Charlotte Station is on North Tryon Street, 2 miles northeast of the city centre. Charlotte is on the Amtrak route that links New York City to New Orleans. Wi-Fi is available on Amtrak trains.
Once at the station, you can get to your hotel by taxi cab, rideshare, light rail, or bus.
Charlotte Greyhound bus station
The Greyhound bus station is on West 4th Street, a short stroll west of the historic Fourth Ward district and downtown Charlotte. From here, you can be transferred to your hotel by taxi cab, rideshare, or public bus.
4
How to get around Charlotte?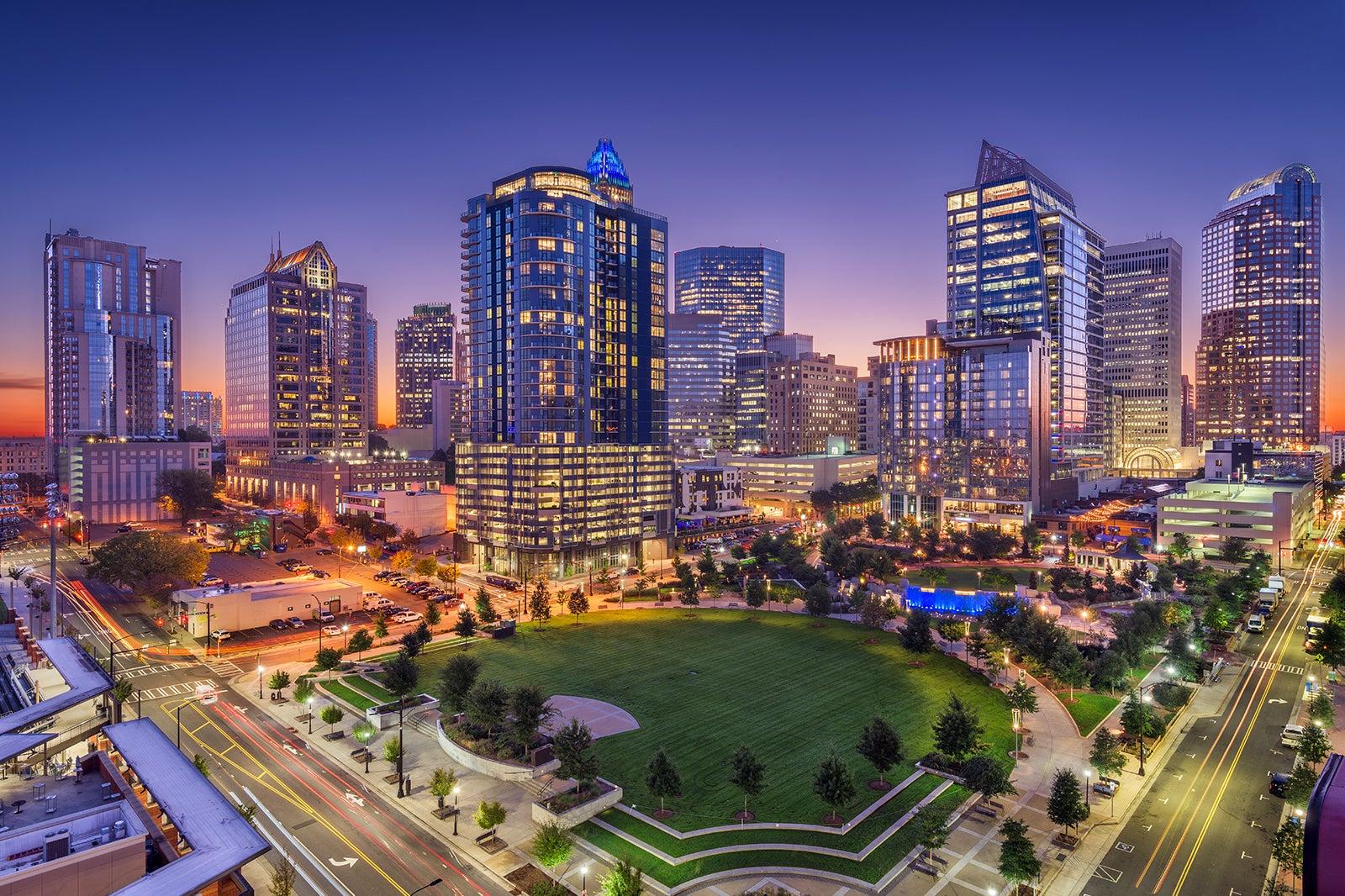 Travel tips
Charlotte city centre covers an area of roughly 2 square miles, so it's easily walkable. Besides a lively scene of restaurants, bars, and shops, downtown Charlotte is home to an excellent choice of landmarks and attractions such as the NASCAR Hall of Fame, Mint Museum Uptown, and the Bank of America Stadium.
Riding a bicycle is also a popular way of exploring Charlotte. For longer distances, depending on your budget and preference, you can get around by taxi cab, rideshare, light rail, trolley, public bus, or rented automobile.
Taking a taxi cab in Charlotte
From Crown Cab (+1 704-334-6666) to Green Cab (+1 704-777-1117), Yellow Cab (+1 980-785-1405), and many more, taxi cabs are easy to find in Charlotte. You can also easily find taxi cab lines in front of hotels and attractions. It's easy to hail one on the street, too.
Convenient yet rather expensive, getting around the city by taxicab is not your best option if you're on a budget, although a taxi cab ride may be your only option to get back to your hotel if you're a night owl. Note that tipping for taxi cabs in the U.S. is usually between 15 and 20% of the fare. Most taxi cab drivers accept credit cards, though sometimes reluctantly.
Uber and Lyft are the 2 main ride-sharing apps used in Charlotte. Their rates are slightly cheaper than standard taxicabs.
Traveling by public transportation in Charlotte
Charlotte offers a good variety of public transportation. Run by the municipality, Charlotte Neighborhood Transit System (CATS) features buses, light-rail trains, and trolleys. This network allows everyone to get around the city and Mecklenburg County affordably.
The LYNX Blue Line is the name of the light-rail system that links I-485 at South Boulevard to UNC Charlotte's main campus in University City. It's almost a 20-mile route with 26 stops.
The CityLYNX Gold Line is a streetcar that offers free rides throughout the city centre. It has 6 stops connected to the CATS bus and/or light-rail networks.
Oneway, 10-ride, and other multi-day passes are available. You can buy single tickets on the bus with the exact amount in cash. Passes are available in many locations such as Harris Teeter, Food Lion Store, and Compare Foods chains throughout Charlotte. A simpler way of purchasing tickets is by installing the CATS mobile app on your phone.
Renting a automobile in Charlotte
Renting and driving a automobile is a good choice for exploring Charlotte and its surroundings. It's certainly more expensive than public transportation, but it gives you the freedom to go anywhere, whenever you want. Navigating Charlotte can be a bit difficult for first-time visitors, but online maps on your smartphone can help you easily get to the destination of your choice.
Foreigners can use their standard driving license for up to 90 days in North Carolina. Automobile rental companies are available at the airport and throughout the city.
Cycling around Charlotte with Charlotte B-Cycle or Lime
Two bike-share systems are available in Charlotte, namely Charlotte B-Cycle and Lime. Charlotte B-Cycle has over 20 stations spread around the city while Lime runs a dockless bike-sharing scheme. Both work with an application you need to install on your phone.
Although Charlotte isn't yet officially a bike-friendly city, improvement is underway to offer cyclists safe journeys. Some streets in the city centre are bike-friendly and you can find bike-route and cycle-track maps online.
5
What are the main annual events in Charlotte?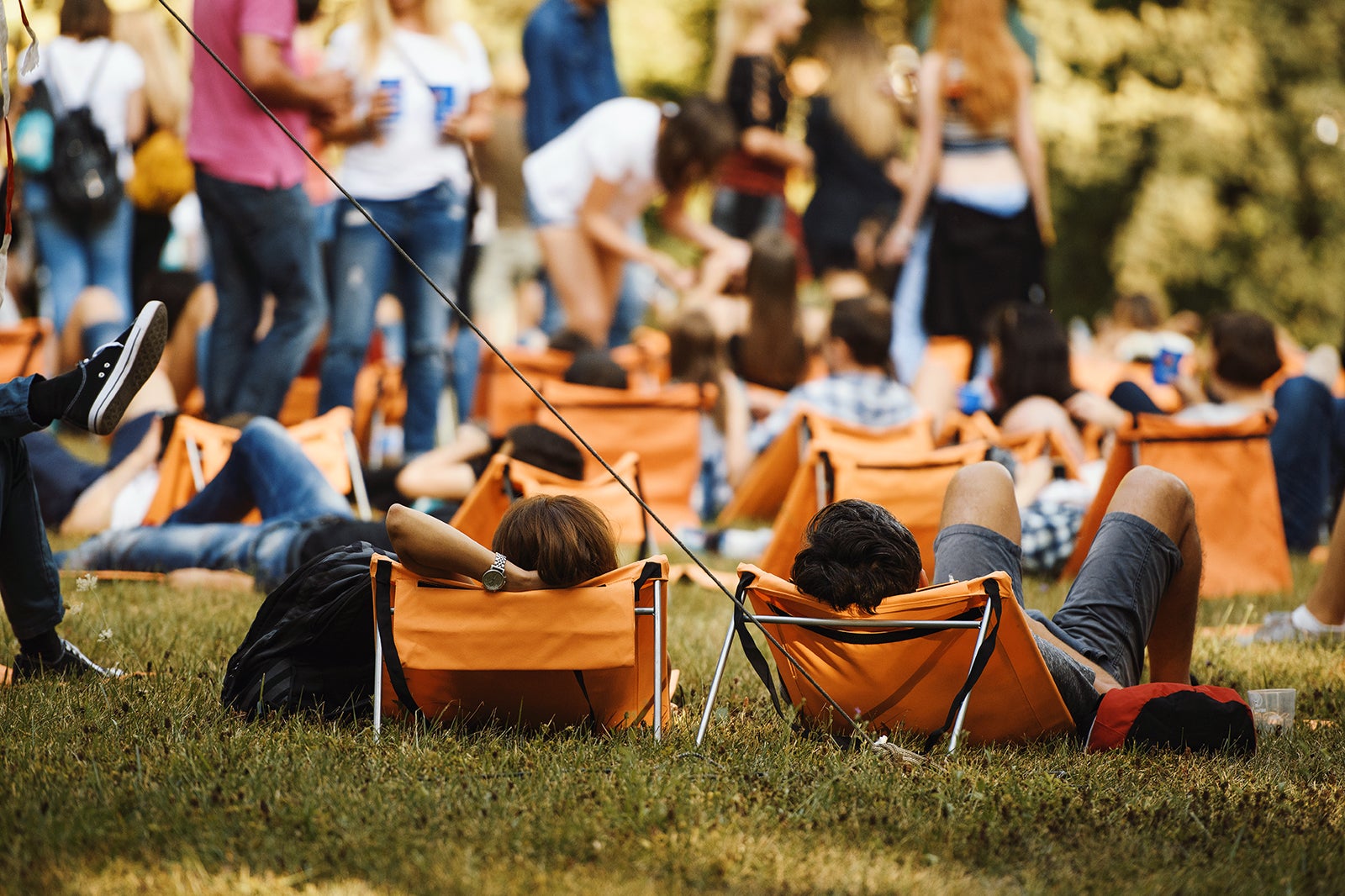 Speed Street
May
A 3-day festival held right before the extremely popular Coca-Cola NASCAR race at the Charlotte Motor Speedway, when the streets of uptown Charlotte feature live music, food stalls, and NASCAR merchandising stalls.
Where: Uptown Charlotte
Festival in the Park
September
Festival in the Park is a 3-day event held since 1964, dedicated to big band music, all types of art, and food. This family-friendly festival offers children the opportunity to produce their first artworks.
Where: Freedom Park
Carolina Renaissance Festival
October/November
A kid-friendly event in the storybook village of Fairhaven where you can travel back in time. Highlights range from jousting knights on horseback to the ancient art of falconry and more.
Where: North of Charlotte, between the towns of Huntersville and Concord
6
What are the main landmarks in Charlotte?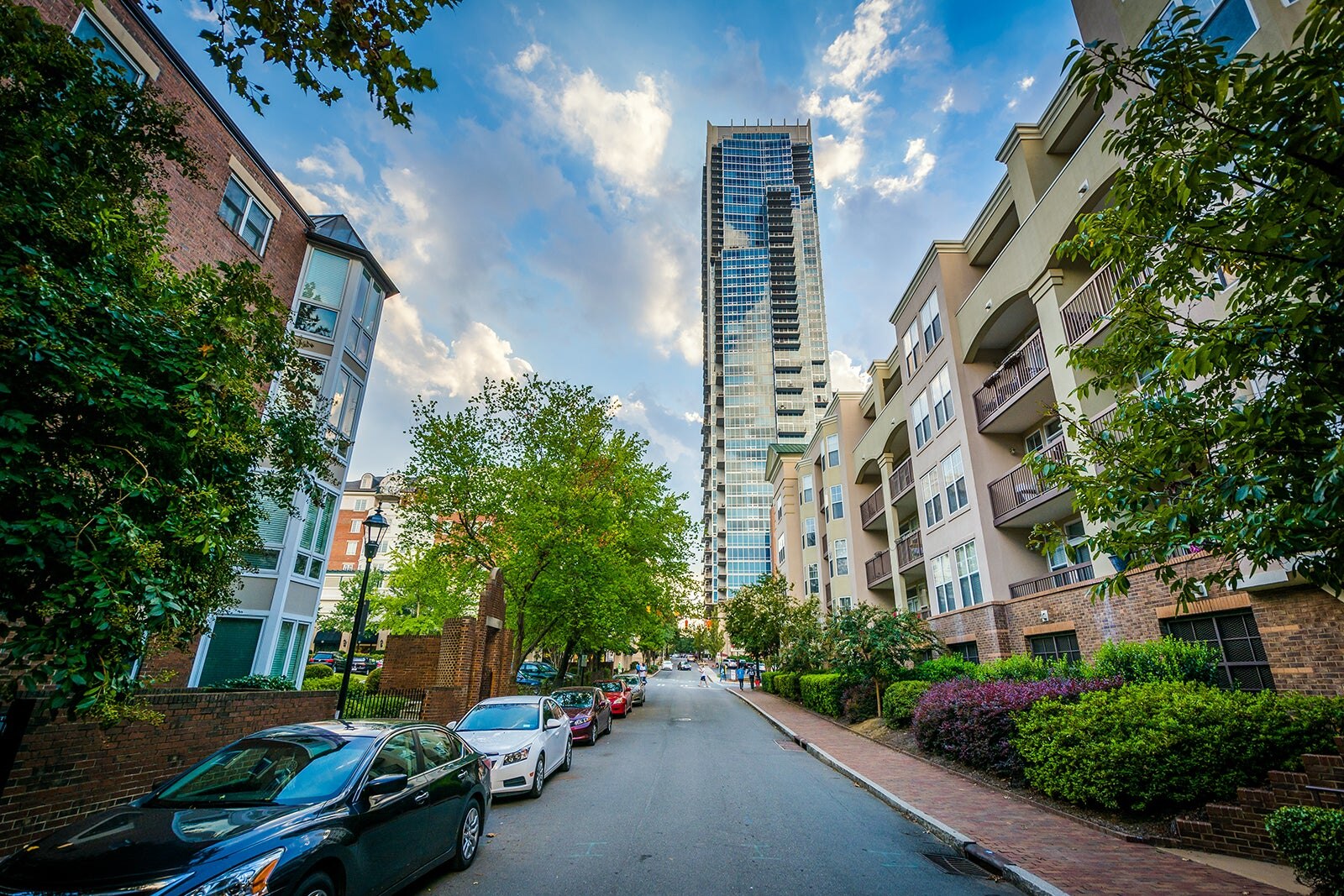 Fourth Ward
The historic neighbourhood of downtown Charlotte that dates to the early 19th century. Today, it's a residential area home to charming Victorian houses in quiet, tree-lined streets.
Mint Museum Uptown
A museum that has a modern, polygonal architectural design, inside which you can admire various international art exhibits and scheduled live performances. There's a total of 5 floors with exhibits displayed on 4 of them.
Rosedale Plantation
A historic plantation house built around 1815 by Archibald Frew, 3 miles northeast of downtown Charlotte. Today, the house and its 9-acre garden are open to visitors, offering a glimpse of a bygone era.
Hezekiah Alexander Homesite
The oldest edifice in Mecklenburg County and part of the Charlotte Museum of History. Dating back to 1774, it's in the same state as it was right after its construction.
Back to top