Charleston Travel Essentials
Useful Information to Help You Start Your Trip to Charleston
Our Charleston Travel Essentials lays out the essential information you need to help you plan your trip to one of the most popular destinations in South Carolina, USA. No matter how frequently you travel, some questions will always need answers: What's the weather like? How can I get from Charleston International Airport to my hotel? What currency and type of plug do I need?
We have all these answers plus other basic info about the best time to go, getting there, getting around, and a few useful travel tips. You'll also learn about the most popular landmarks in Charleston such as Fort Sumter National Monument, the Cathedral of Saint John the Baptist, and The Charleston Museum. It's all compiled in this Charleston Travel Essentials. After going through this short and easy-to-read guide, you'll be a little more prepared to start your trip to Charleston, SC.
1
When is the best time to travel to Charleston?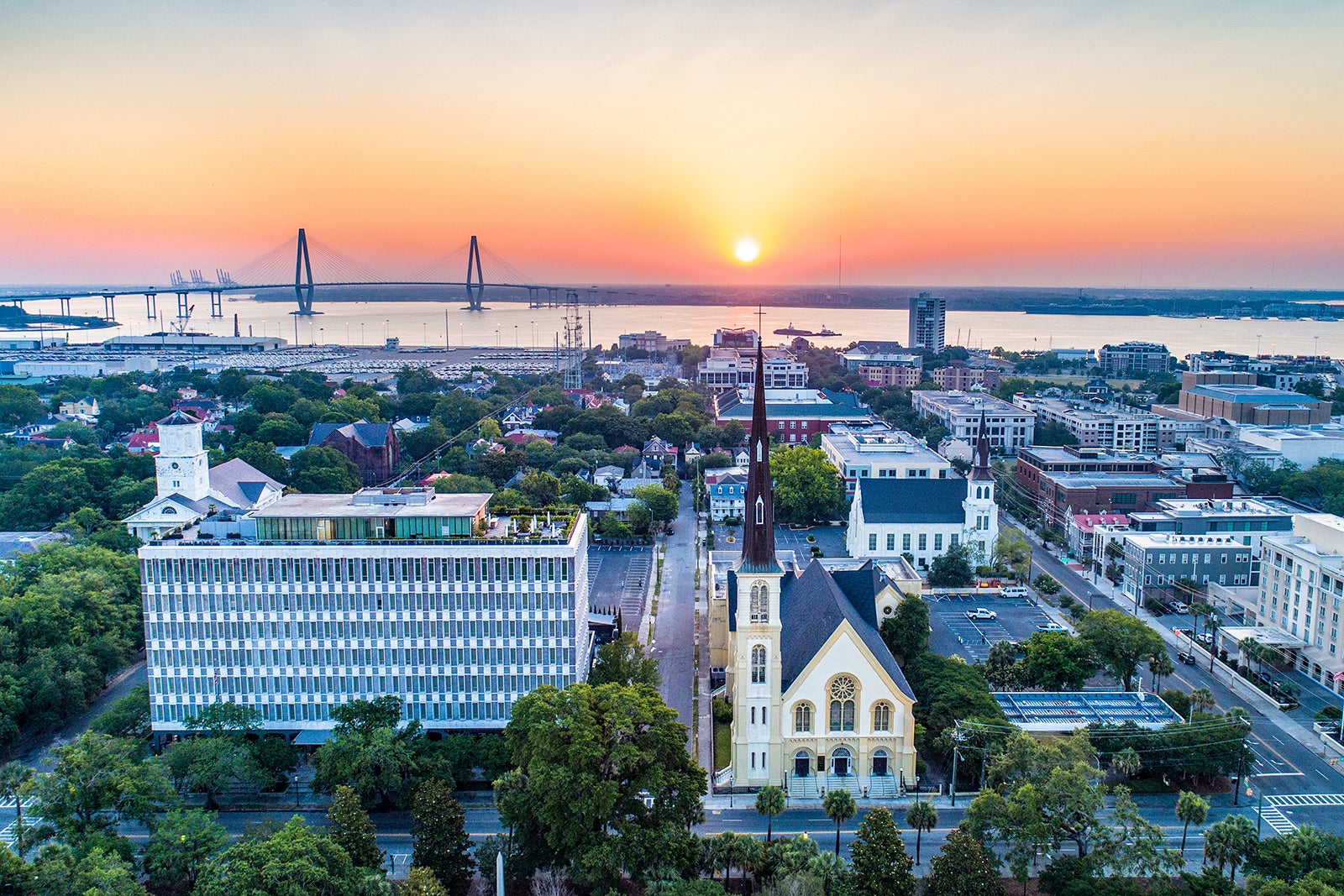 Charleston has a humid subtropical climate that's characterized by hot summers and mild winters. Average temperatures range between 38°F in winter and 92°F in summer.
August is the wettest month in Charleston which often experiences up to 13 rainy days. November is the driest with around 7 rainy days. There's a chance of snow around late December and early January.
The June–August period is hot and humid, with July being the hottest month. The peak season for travel is usually between March and October when you can expect more crowds and higher accommodations rates. It's best to book a few months ahead if you plan to visit Charleston around this time of the year.
The best times to visit Charleston are from March to May and from September to November when the weather's pleasantly mild.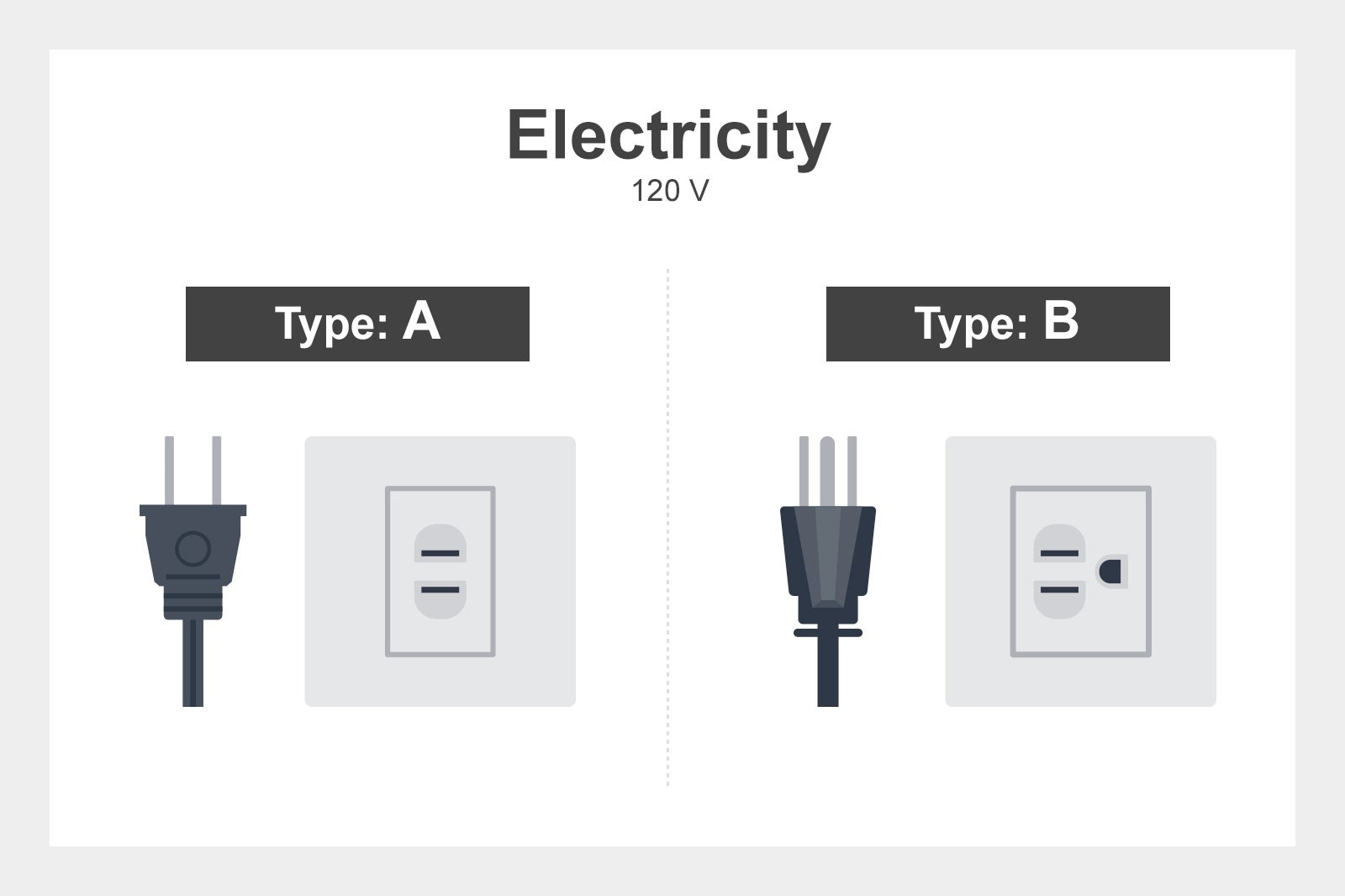 Plug type: A and B
Electricity: 120 V
Currency: United States Dollar (U.S.$)
International dialing code: +1 843
Emergency telephone number: 911
3
How to get to my hotel in Charleston?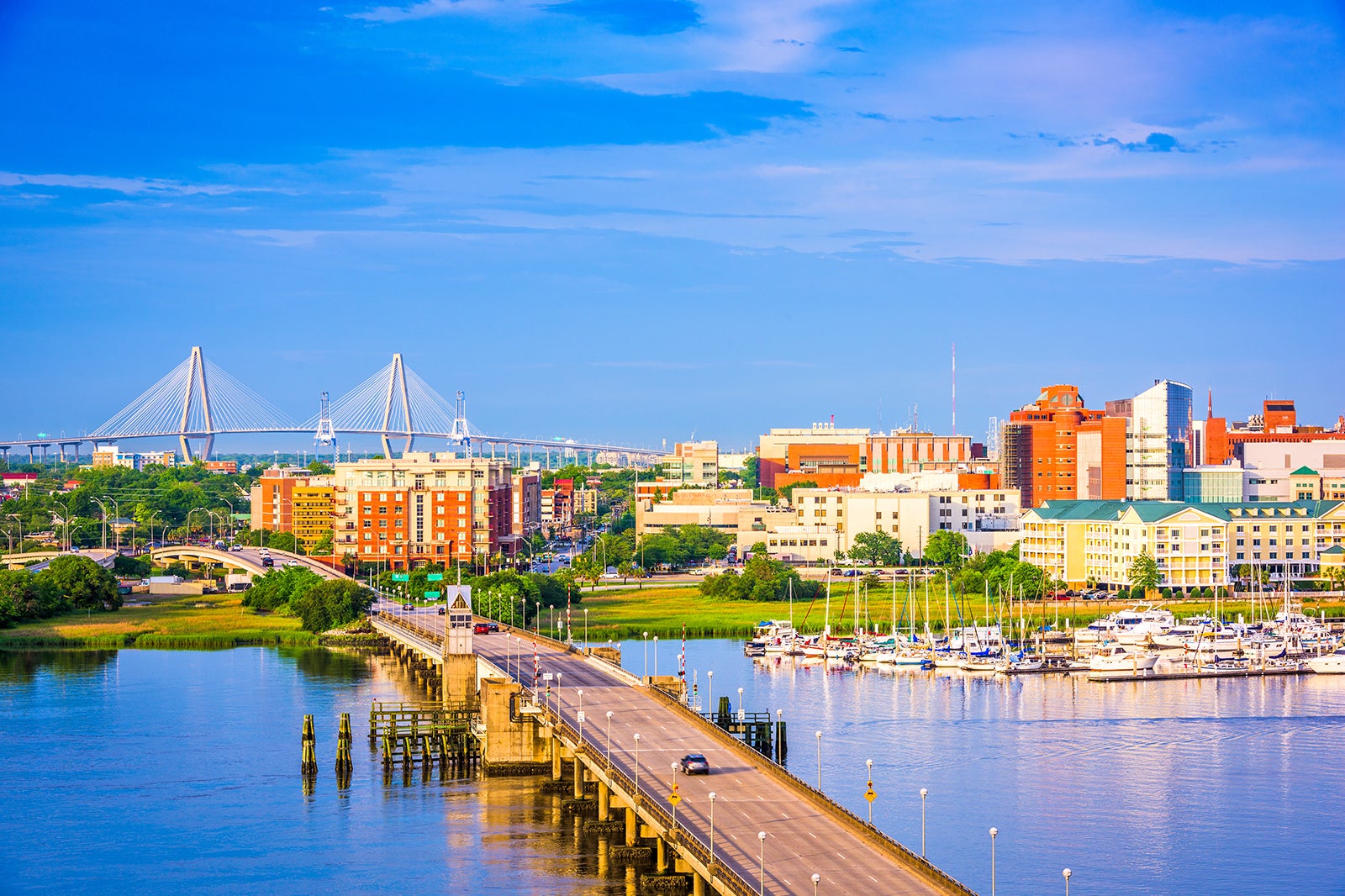 Charleston International Airport (CHS) is your main arrival hub for this charming port city in the Lowcountry of South Carolina. The airport lies 12.4 miles northwest of downtown Charleston.
You can also get to Charleston by train or bus. There's a Greyhound station in North Charleston while Amtrak trains stop at the train station about 10 miles north of the city centre.
Charleston International Airport (CHS)
Charleston International Airport is about a 20-minute drive from the city centre via the east-west running Interstate 26 highway (I-26).
You can enjoy free Wi-Fi throughout the airport by logging your mobile devices onto the CHS Free network. When you need to recharge your devices, there are plenty of charging stations with sockets and USB ports where you can plug them in. Below are several transportation options for getting to your hotel from Charleston International Airport:
You'll likely be able to use shuttle services courtesy of your hotel, especially if you've booked one near the airport like in North Charleston.
You can ask for a taxi cab at the ground transportation booth, just outside Baggage Claim. Staff will quote a rate based on your stated destination. The pick-up area for both taxi cabs and shuttles is right outside the Terminal Building.
Pick-up neighborhoods for rideshares – Uber and Lyft – are at the designated area past the taxi cabs and shuttle pickup area.
The Charleston Neighborhood Regional Transportation Authority (CARTA) runs a scheduled bus service that can take you to Downtown Charleston from the airport. You can find the CARTA stop on the curb outside Baggage Claim.
You'll find the Rental Automobile Pavilion at the far end of the terminal, just beside Baggage Claim. Counters include the major names in the business such as Alamo, AVIS, Budget, Hertz, National, and Thrifty. The rental automobile drop-off area is on the first level of the 5-level parking deck with convenient sheltered walkways there from the terminal.
Getting to Charleston by Amtrak train or Greyhound bus
From within the States, you can get to Charleston with Amtrak. Its train station lies 10 miles north of downtown Charleston. Amtrak's Silver Service – the Palmetto – stops at this station en route from New York City to Savannah, Georgia.
Greyhound buses stop at the bus station on Gaynor Street in North Charleston. To get to downtown from the station you can cross the street and hop on the Charleston Airport Bus #11, which will take you to the heart of Charleston, stopping at Charleston Visitor Center, near The Charleston Museum.
Port of Charleston
The Port of Charleston is a large port at Union Pier on Washington Street, on the eastern side of the peninsula. It faces Patriots Point Naval & Maritime Museum across the water and it's where many pleasure cruises and cargo ships dock, including Carnival Cruises and Norwegian Cruise Line. The single terminal gate is at Concord Street.
Arriving at the port, which is downtown, the city's highlights are close by. You can go on a Charleston Harbor Tour and see Fort Sumter, visit South Carolina Aquarium at Aquarium Wharf, go shopping at King Street or Charleston City Market, or simply stroll the promenade of The Battery to see the picturesque mansions.
4
How to get around Charleston?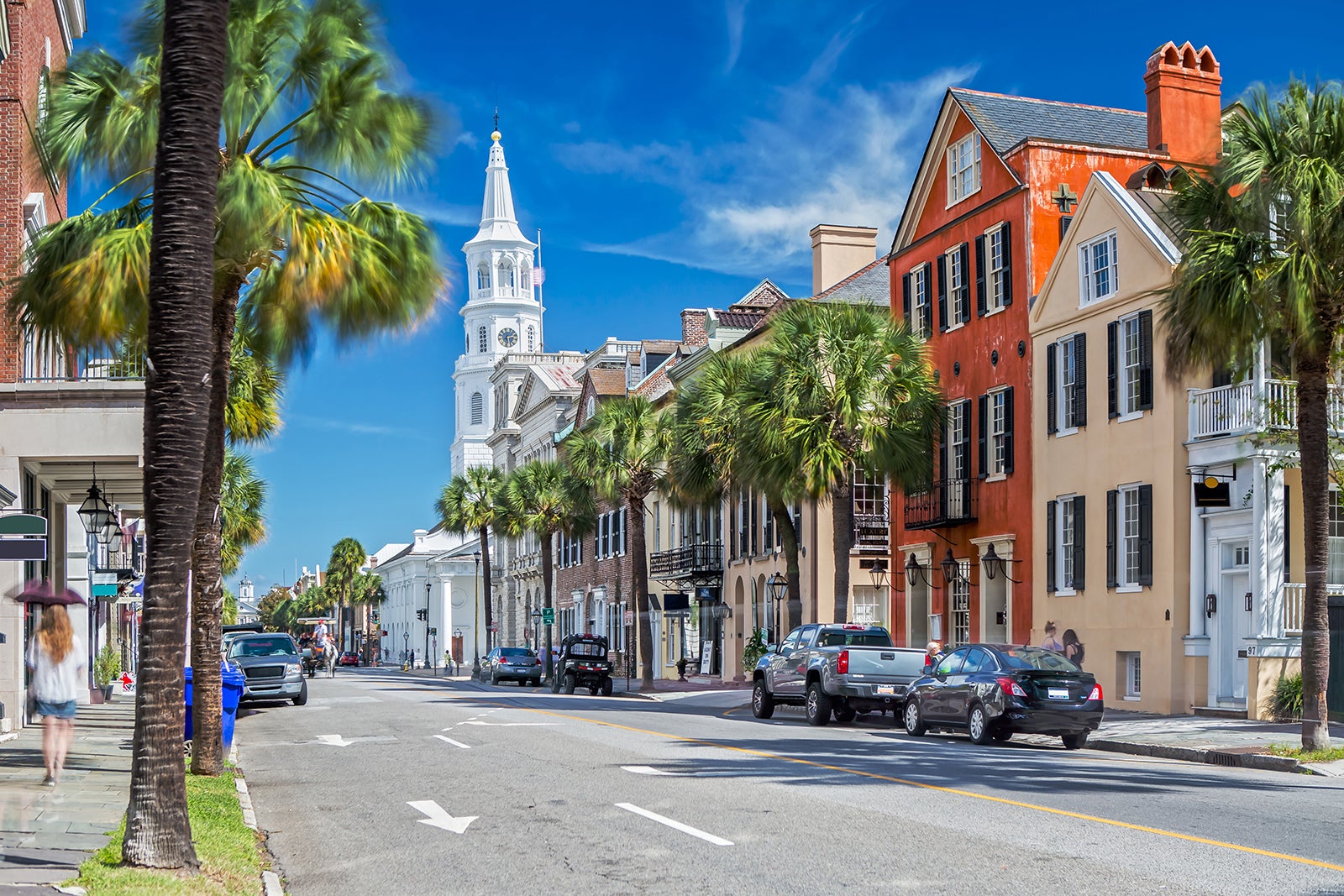 Travel tips
Charleston may be the largest city in South Carolina, but chances are you'll be staying around the downtown area – what many refer to as 'The Peninsula' or the historic district. Many of the city's notable hotels are located around this peninsular area, offering most of the city's main sights and attractions right at their doorstep. Best of all, this area is navigable on foot.
Even so, if you need a taxi cab to get around Charleston, they're mostly easy to come by within the downtown area. You'll certainly need to rent a automobile for exploring outside of downtown. Free bus services run by CARTA – known as the Downtown Neighborhood Shuttle (DASH) – are also super convenient for getting around on a budget in Charleston. You can also take a water taxi cab to explore the city's waterways or hop on a carriage or rickshaw for a fun ride past historical landmarks.
Taking a taxi cab
Though it's easy to flag down a taxi cab if you're in the downtown area, in SC you generally call the company and prearrange for one. There's the Charleston Cab Company (+1 843-566-5757), Yellow Cab (+1 843-577-6565), and Charleston Green Taxi cab (+1 843-819-0846), among others.
You can use ride-hailing apps such as Uber in Charleston, which can be very convenient as taxi cabs may take longer than simply using your smartphone to pinpoint your pick-up location via GPS. Thanks to the many Uber drivers around, hailing for a ride takes just a matter of minutes.
Downtown Neighborhood Shuttle (DASH) buses
If you're on a budget, you can always make good use of Charleston's DASH bus services, which is run by the Charleston Regional Transportation Authority (CARTA). It's convenient and cost-free for when you're just exploring the historic peninsula area. The free bus runs 3 routes that all meet at different points on Meeting Street, namely the Charleston Visitor Center, Marion Square just south of it, and Charleston Museum to the north.
Charleston Water Taxi cabs
You can take in a different side of Charleston from along its waterways aboard a water taxi cab. The Charleston Water Taxi cab service can get you to downtown's highlights such as the historic Market Street, the South Carolina Aquarium, as well as the Patriots Point Naval & Maritime Museum. You can also simply hop on a ferry for a scenic ride, sightseeing around the port city from the water as well as the sailing vessels and magnificent aircraft carriers in Charleston Harbor. The water taxi cab runs a continuous loop around the harbor between 9 am and 6 pm.
For private charters, check out the on-demand boating app called HOBA, which is a ride-hailing app for boat rides in Charleston. It can help you find a boating captain based on time, price and location.
Charleston Bike Taxi cabs
Bike taxi cabs are a fun way of getting around the peninsula, especially when the weather's favorable. You can call and arrange for a ride from operators like Charleston Bike Taxi cab (+1 843-532-8663), Charleston Rickshaw (+1 843-723-5685), and Charleston Pedicab (+1 843-577-7088).
These rickshaws are cool and compact – their 2-seater passenger cabins can either come with a roof or without and with plush cushions for comfortable sightseeing. They can usually be arranged within just a few minutes. You can also simply walk up to one parked on Meeting Street, around the Historic Charleston City Market, and ask a driver.
Horse-drawn carriage
As a historical city with plenty of landmarks to see, Charleston offers fun horse or mule-drawn carriage rides for you to take them all in at a steady trot. See notable attractions such as the Historic Charleston City Market, old pre-Civil War houses, churches, and gardens. You can also opt for evening carriage rides and see the city come to life at night along the Cooper River Waterfront.
Among the companies offering carriage rides in Charleston are Charleston Carriage Works (+1 843-779-1279), Palmetto Carriage (+1 843-723-8145), Old South Carriage Company (+1 843-723-9712), Classic Carriage Works (+1 843-853-3747), and Carolina Polo and Carriage Co. (+1 843-577-6767).
5
What are the main annual events in Charleston?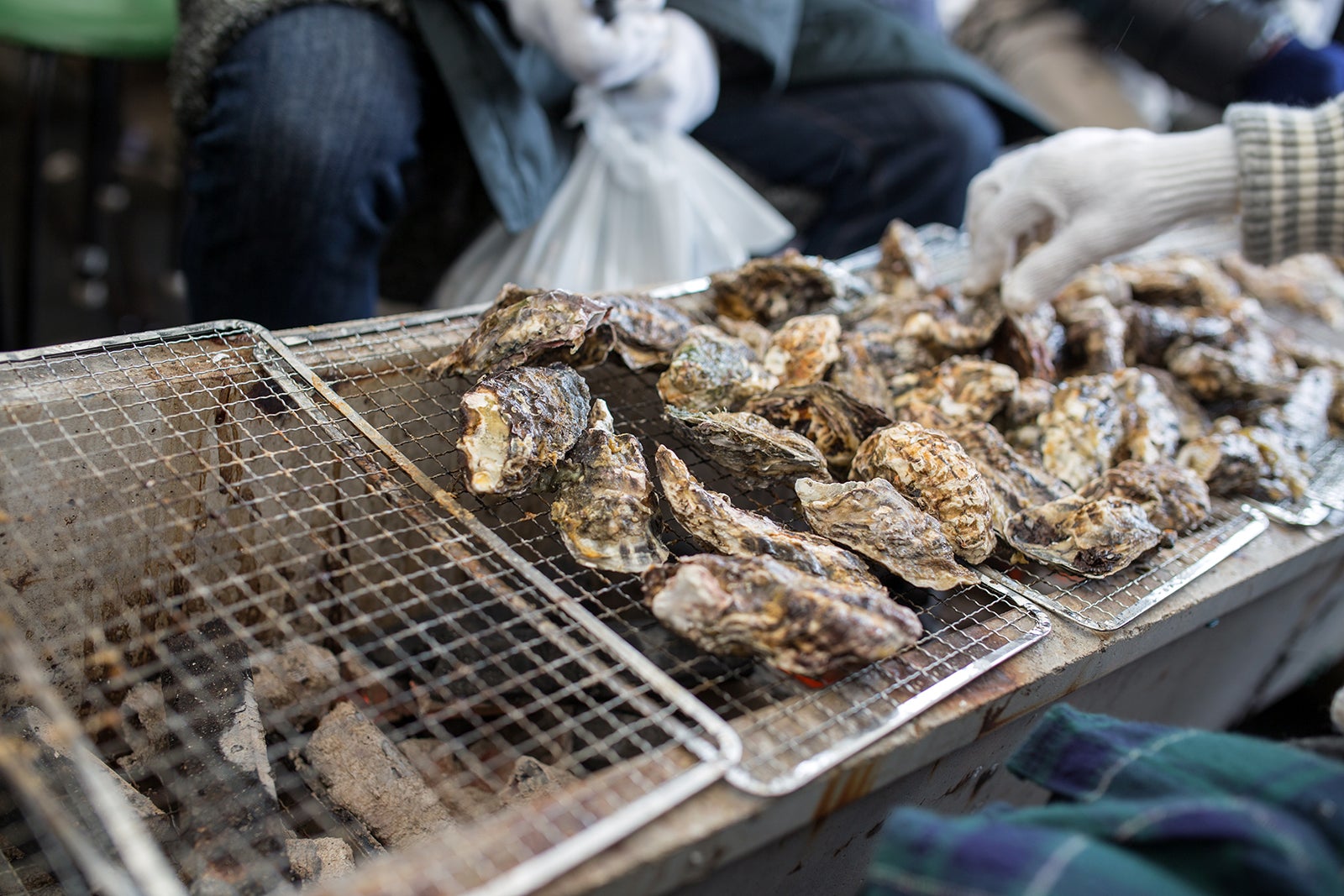 Lowcountry Oyster Festival
January
Celebrate Charleston's cherished mollusk with tens of thousands of pounds of oysters sold by the bucket at Boone Hall Plantation. There are shucking and oyster-eating contests, live music, as well as a food court on site offering various mouth-watering Lowcountry cuisines.
Where: Boone Hall Plantation & Gardens
Spoleto Festival USA
May–June
One of the biggest performing arts festivals in the U.S., held for 17 days and nights in spring (from May to June). Various events and concerts are featured in Charleston's historic theaters, churches, and parks.
Where: Forest Park
Charleston Water Week
September
An annual celebration of Charleston's waterfronts and waterways with loads of fun water-related activities to enjoy. It's the best time of year to engage in fun action ranging from wakeboarding and yachting to water polo and windsurfing.
Where: Brittlebank Park, Charles Towne Landing, Charleston Waterfront Park, Colonial Lake
6
What are the main landmarks in Charleston?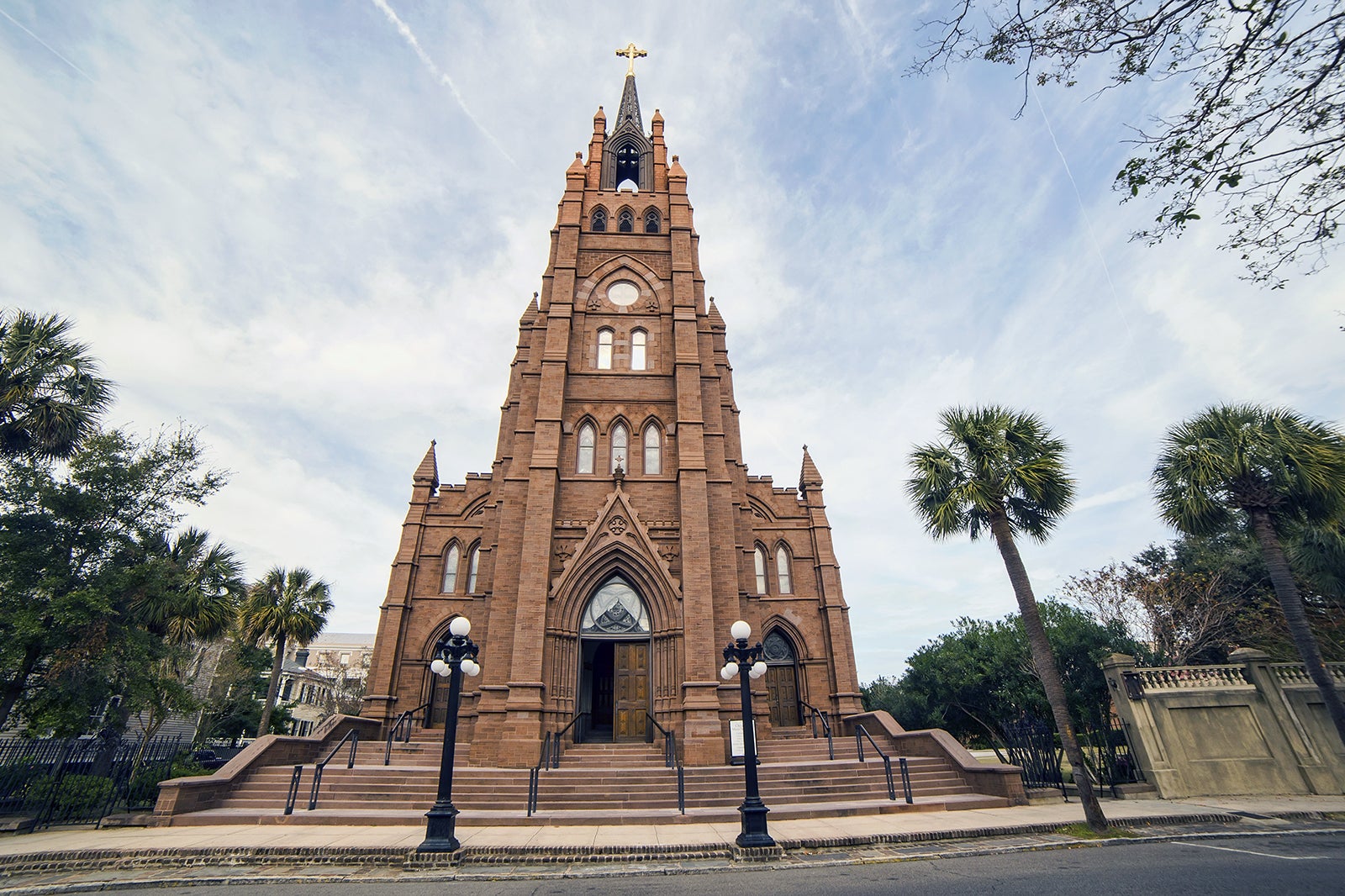 Fort Sumter National Monument
A sea fort that dates back to early 19th century and bears silent witness to the dawn of the American Civil War. Its bombardment by the South Carolina militia led to the Battle of Fort Sumter.
Cathedral of Saint John the Baptist
One of Charleston's most beautiful landmarks in the Gothic Revival style. The church first opened back in 1907. It's been an integral part of the cityscape for over a century.
The Charleston Museum
Among the oldest museums in the U.S., The Charleston Museum showcases a cool variety of historic artifacts and rare artworks, plus 2 historic Charleston houses.
Patriots Point Naval & Maritime Museum
This maritime museum at the mouth of the Cooper River is a great place to learn about the history of Charleston and its role in American history. You can climb aboard majestic warships such as the USS Yorktown and the destroyer USS Laffey.
Back to top