10 Best Shopping Destinations in the USA
Grab Your Pals and Go – It's More Fun Than Shopping Online
As the birthplace of the mega-mall and many of the world's best-known brands and retailers, it's no surprise that the USA is home to many fantastic shopping destinations. Thriving cities like New York, Chicago and Boston have lively streets and chic neighborhoods to wander around and shop till your feet hurt, while the bustling malls in such places as Minnesota, Orlando and Houston offer a fun-filled day of shopping and leisure activities, including ice skating and amusement park rides.
Almost any city or town across the USA will have some enticing places to shop, so be sure to get out and explore, whether you're in search of flea-market bargains or this season's luxury goods. Here's just a sampling of our favorite places to go shopping in the USA.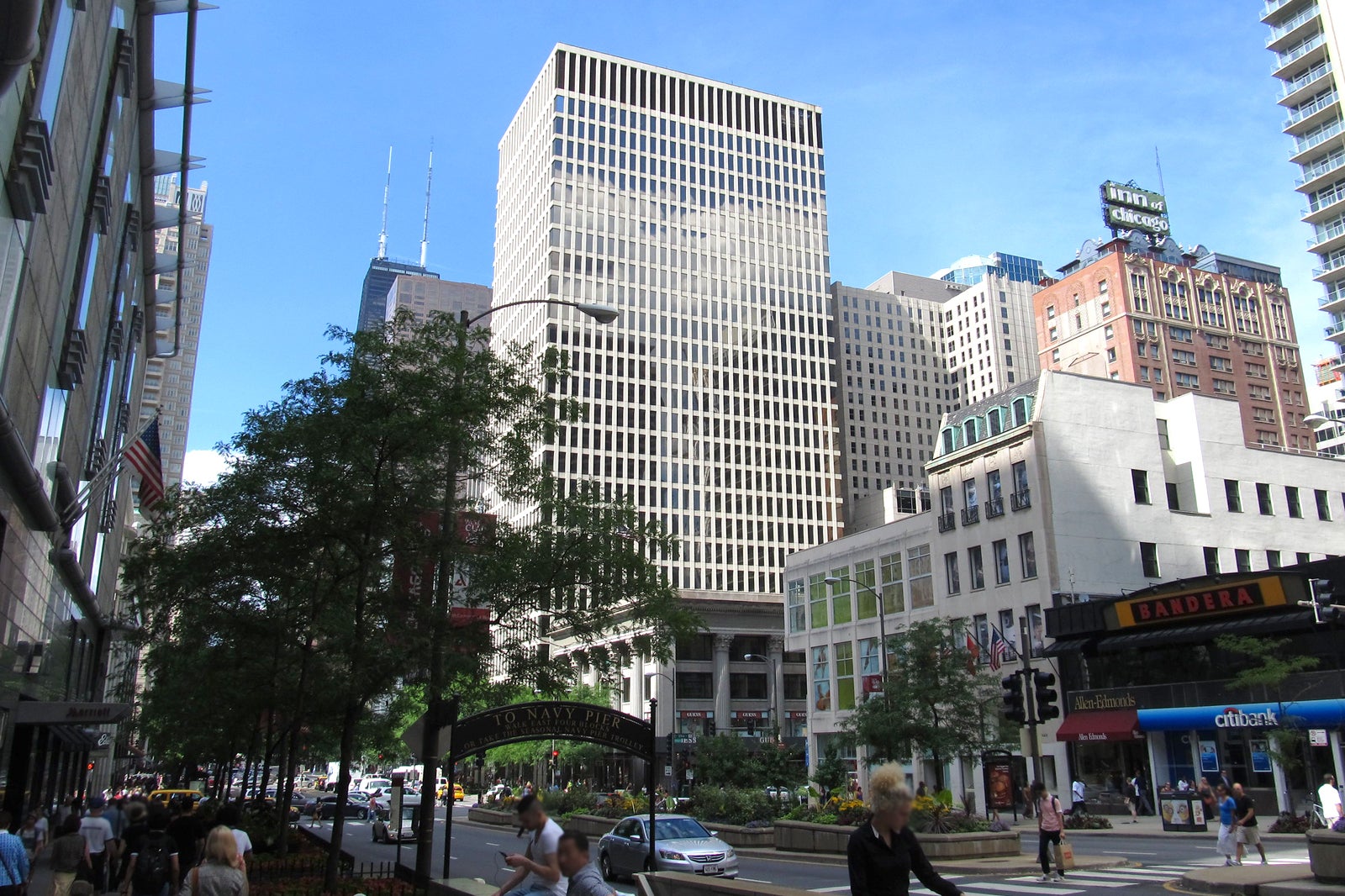 Magnificent Mile in Chicago, Illinois
Windy City's center for shopaholics
Extending for 8 blocks along downtown Michigan Avenue, the area known as the Magnificent Mile is a true shoppers' haven. Upscale department stores like Bloomingdale's and Nordstrom invite shoppers in with elaborate window displays, while those in search of designer labels will find plenty of shops to browse including Burberry and Chanel. For the kids, there's a LEGO store and the American Girl Place doll store.
Even non-shoppers will enjoy a wander along the Magnificent Mile with such museums as the Museum of Contemporary Art Chicago, many restaurants and theatres to visit in addition to the 450 shops.
Location: Chicago, IL 60611, USA
photo by Ken Lund (CC BY-SA 2.0) modified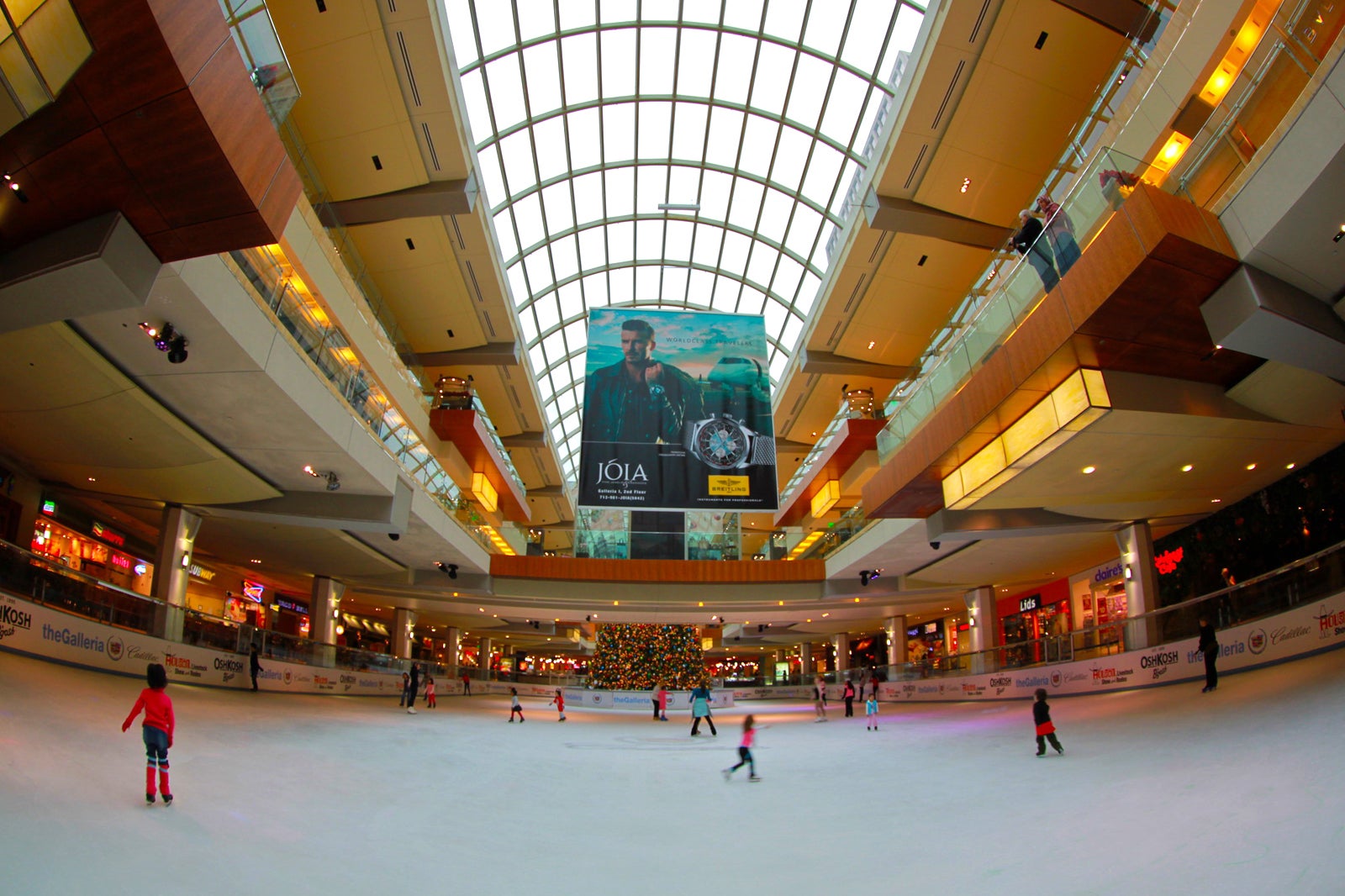 The Galleria in Houston, Texas
Check out the ice rink for a hot-day escape
Found in Houston's Uptown Park district, The Galleria is the biggest mall in Texas with more than 400 shops. Shoppers could easily spend a few days exploring this bright and busy mall with designer shops like Jimmy Choo and Louis Vuitton and department stores including Neiman Marcus and Macy's. Find unique items at boutique shops like David Yurman for jewelry and the local menswear designer M. Penner.
After a day of shopping, it's easy to find a spot to unwind with a good meal and drink at the lively bars and restaurants that line the surrounding streets.
Location: 5085 Westheimer Road, Houston, Texas 77056, USA
Open: Monday–Saturday from 10am to 9pm, Sunday from 11am to 7pm
Phone: +1 713 621 1907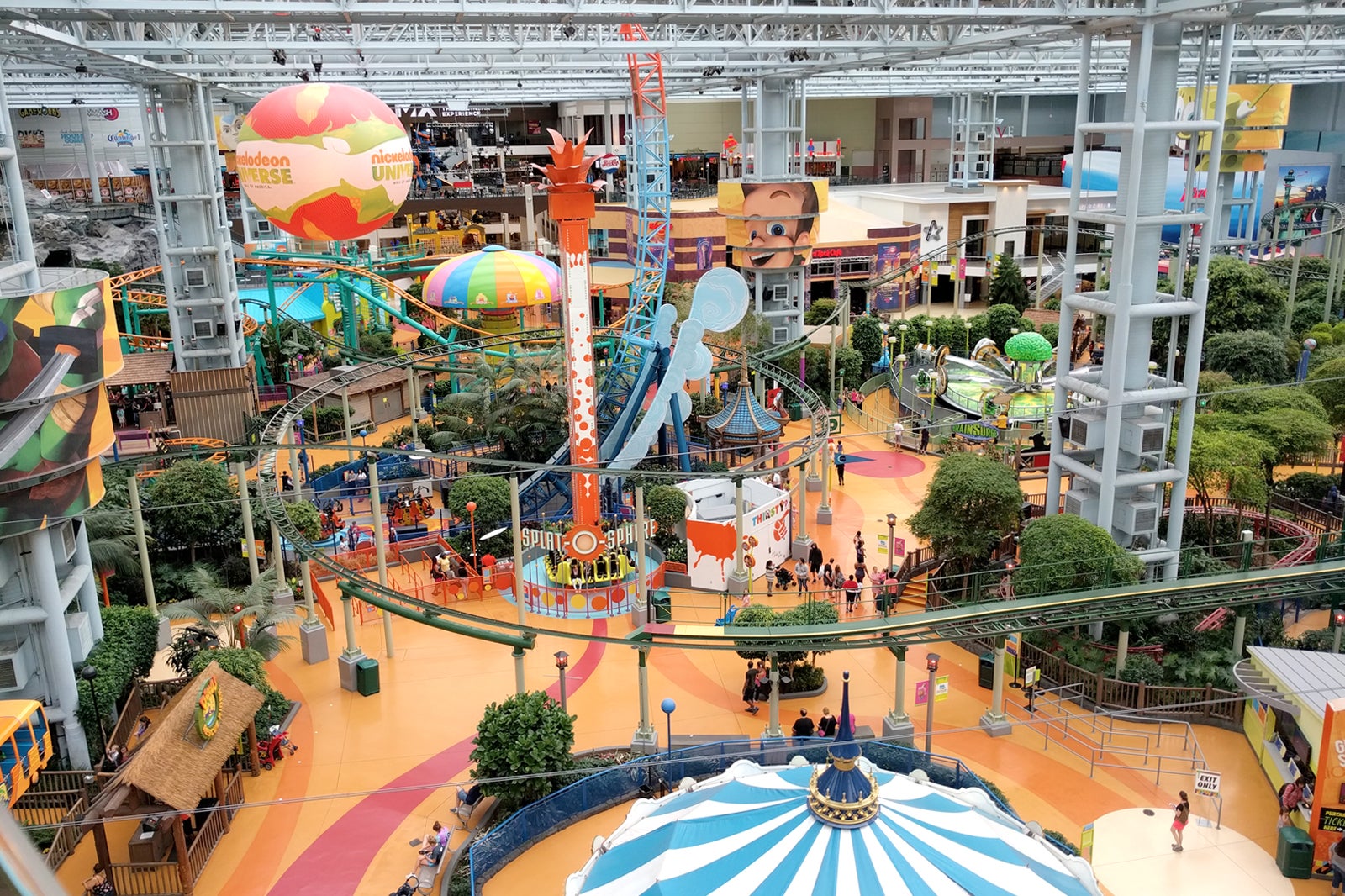 Mall of America in Bloomington, Minnesota
Visited by 40 million shoppers a year
The largest mall in the USA, the gigantic Mall of America is home to more than 500 stores and 60 restaurants plus attractions like the Nickelodeon Universe amusement park and SEA LIFE Aquarium. Everything is found indoors, giving shoppers a comfy place to stroll year-round whether it's a freezing winter day or a sweltering summer afternoon.
Major department stores like Macy's and Nordstrom are located here, as are many top brands including Apple, Michael Kors and Abercrombie & Fitch. Mall of America is found about 15 minutes away from downtown Minneapolis near the Minneapolis-St. Paul International Airport.
Location: 60 E Broadway, Bloomington, Minnesota 55425, USA
Open: Monday–Saturday from 10am to 9:30pm, Sunday 11am to 7pm
Phone: +1 952 883 8800
photo by Runner1928 (CC BY-SA 4.0) modified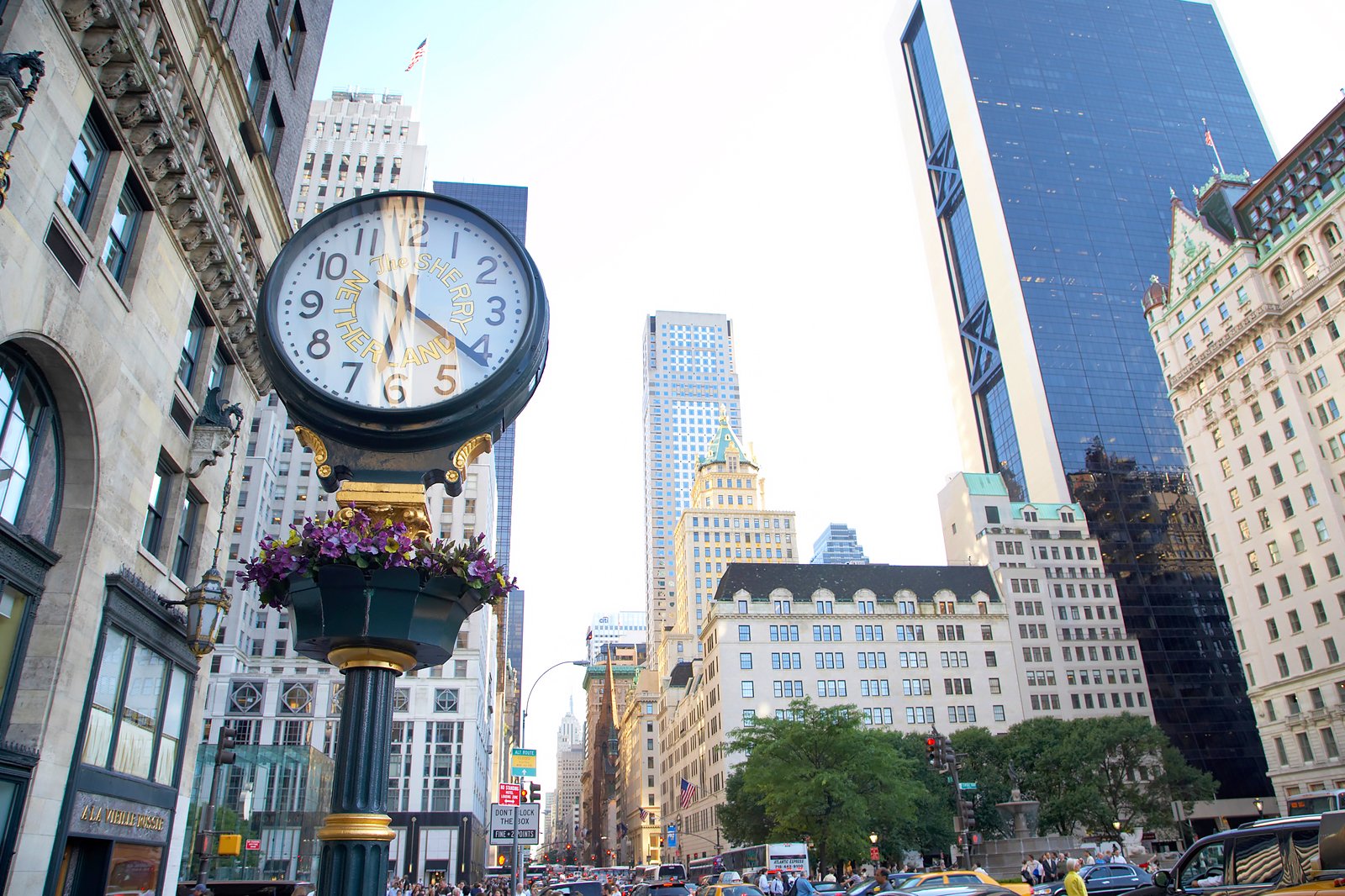 Manhattan streets & markets in New York City, New York
Bring your best walking shoes and a big wallet
As anyone who's ever watched a Woody Allen movie or a Sex in the City episode knows, the streets of Manhattan are hectic and lined with myriad enticements for shoppers. Those in search of high-end goods will want to stroll along Fifth Avenue to see the elegant window displays of iconic shops like Tiffany's and Bergdorf Goodman.
The kitschy souvenir stores amid the dazzling lights of Broadway are fun to explore, while in the Meatpacking District's Chelsea Market you can discover a great range of bargain goods, local art and interesting New York characters. Head to Herald Square to find Macy's department store, or check out Hell's Kitchen for some street fashions, quirky gift shops and its weekend flea market.
Couples
Shoppers
History
Luxury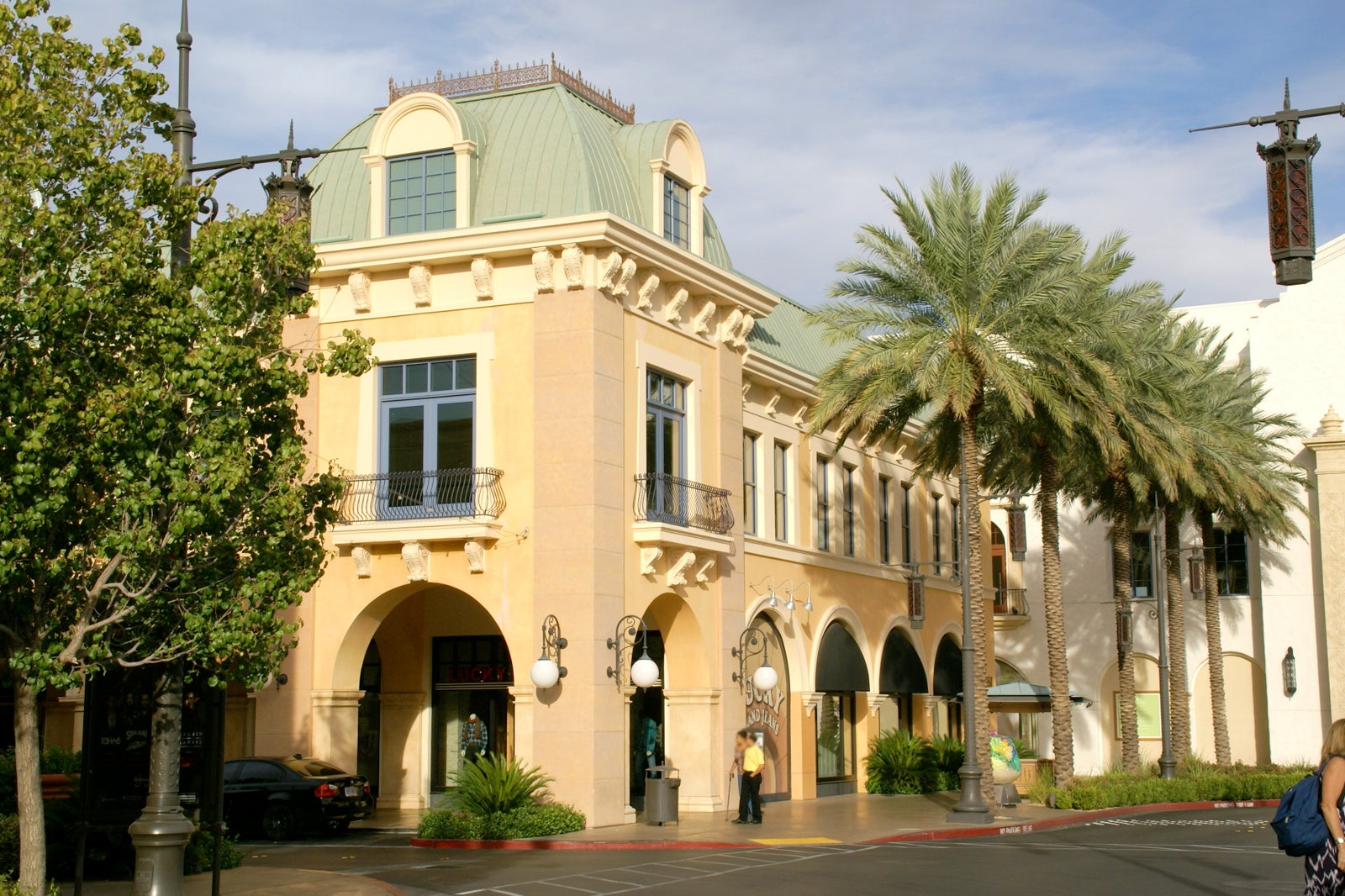 Town Square in Las Vegas, Nevada
Offers free shuttle service from the Strip
With an area of 100 acres to explore, Town Square Las Vegas might even entice the most die-hard players out of the casinos for some shopping and dining. Its architectural style is a bit like a cozy village, with shops, art galleries and restaurants set along palm-tree-lined avenues and plazas with fountains.
Found at the far south end of the Strip, Town Square is a family-friendly place with loads of activities for the kids including an 18-screen movie theatre, a children's park and the Gameworks indoor entertainment complex with arcade games, bowling lanes and an e-sports gaming zone.
Location: 6605 Las Vegas Blvd South, Las Vegas, Nevada 89119, USA
Open: Monday–Thursday from 10am to 9pm, Friday and Saturday from 10am to 10pm, Sunday from 11am to 8pm
Phone: +1 702 269 5001
photo by Hermann Luyken (CC0 1.0) modified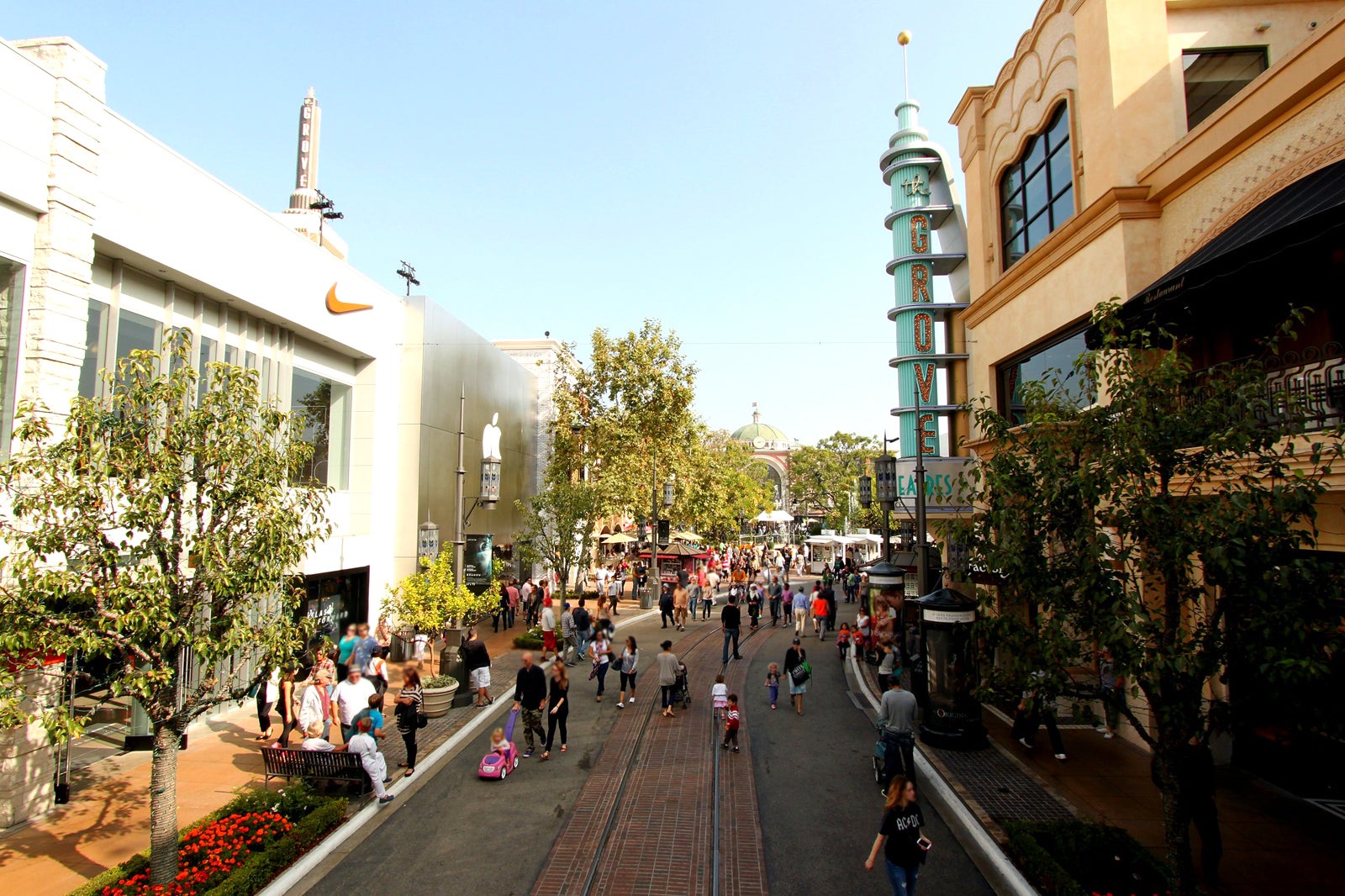 The Grove in Los Angeles, California
Find tasty eats at the Original Farmer's Market next door
If recent celebrity sightings are anything to go by, The Grove might just rival Rodeo Drive as the most compelling place to shop, see and be seen in Los Angeles. Found in West Hollywood, The Grove is a shopping complex in an open-air setting that takes full advantage of the balmy LA weather. You'll find top brand names here like Diane von Furstenberg and Sephora as well as an eclectic mix of pop-up shops by local artists, designers or whichever Kardashian is hot at the moment.
Aside from shopping, The Grove is a great spot to just relax and immerse yourself into some Hollywood glamor with its retro architecture, dancing fountains and vintage trolley cars.
Location: 189 The Grove Drive, Los Angeles 90036, USA
Open: Daily from 10am to 9pm (Friday and Saturday open till 10pm)
Phone: +1 323 900 8080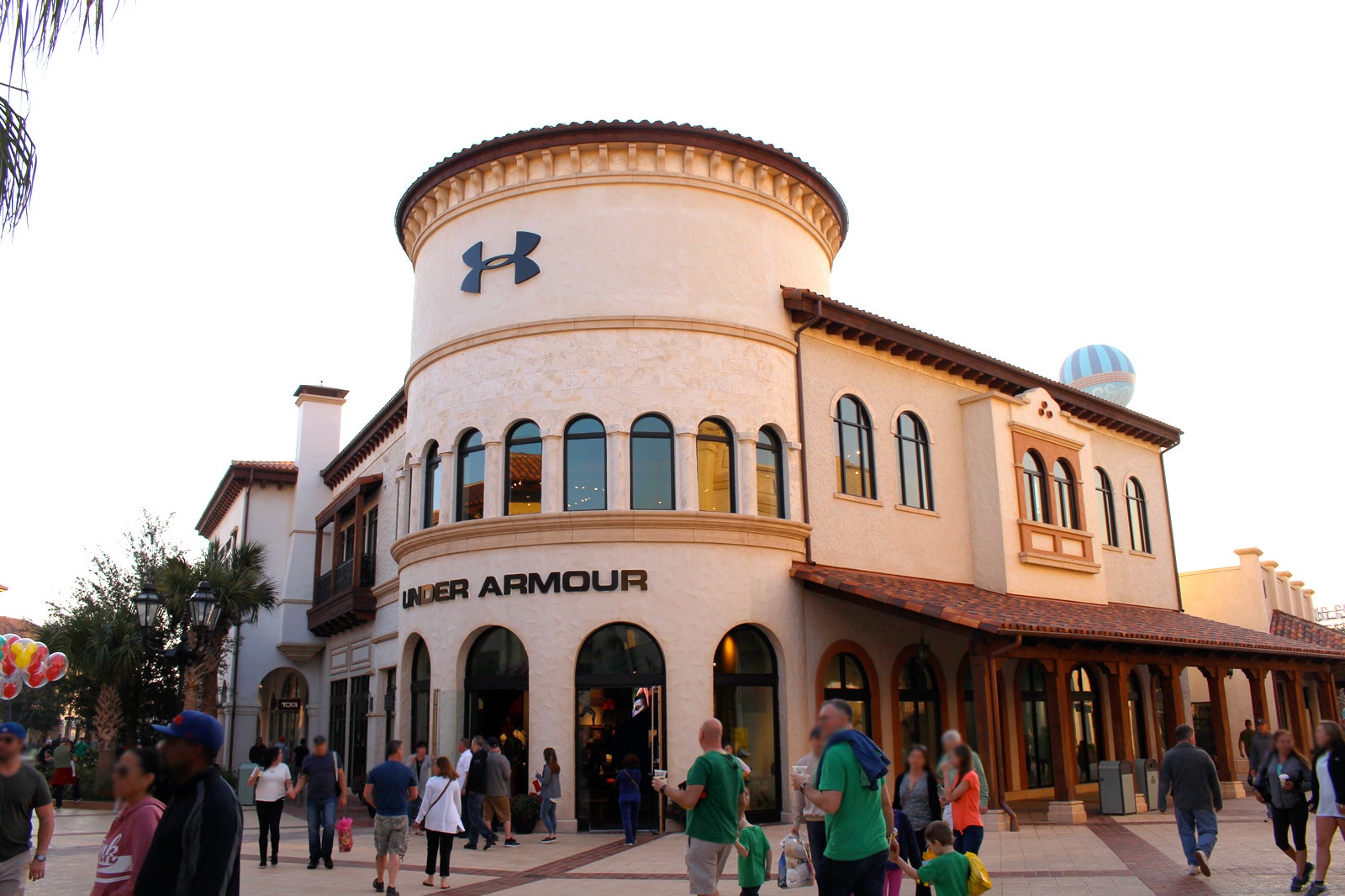 Disney Springs in Orlando, Florida
Venture beyond the mall for factory outlet bargains
The wonderful world of Disney is a big presence in and around Orlando so it's no surprise that one of the area's best malls is also a Disney creation. Disney Springs is a sprawling shopping and entertainment complex at Walt Disney World Resort in Bay Lake, about 30 minutes away from downtown Orlando.
Entry is free and among the 150 shops are Star Wars and Marvel outlets where you can geek out at all the cool merch for sale. There's no shortage of entertainment here too, with live music at the House of Blues and free concerts at the Marketplace Stage to enjoy.
Location: 1486 East Buena Vista Drive, Lake Buena Vista, Florida 32830, USA
Open: Daily 10am to 12 midnight
Phone: +1 407 939 6244
photo by Michael Rivera (CC BY-SA 4.0) modified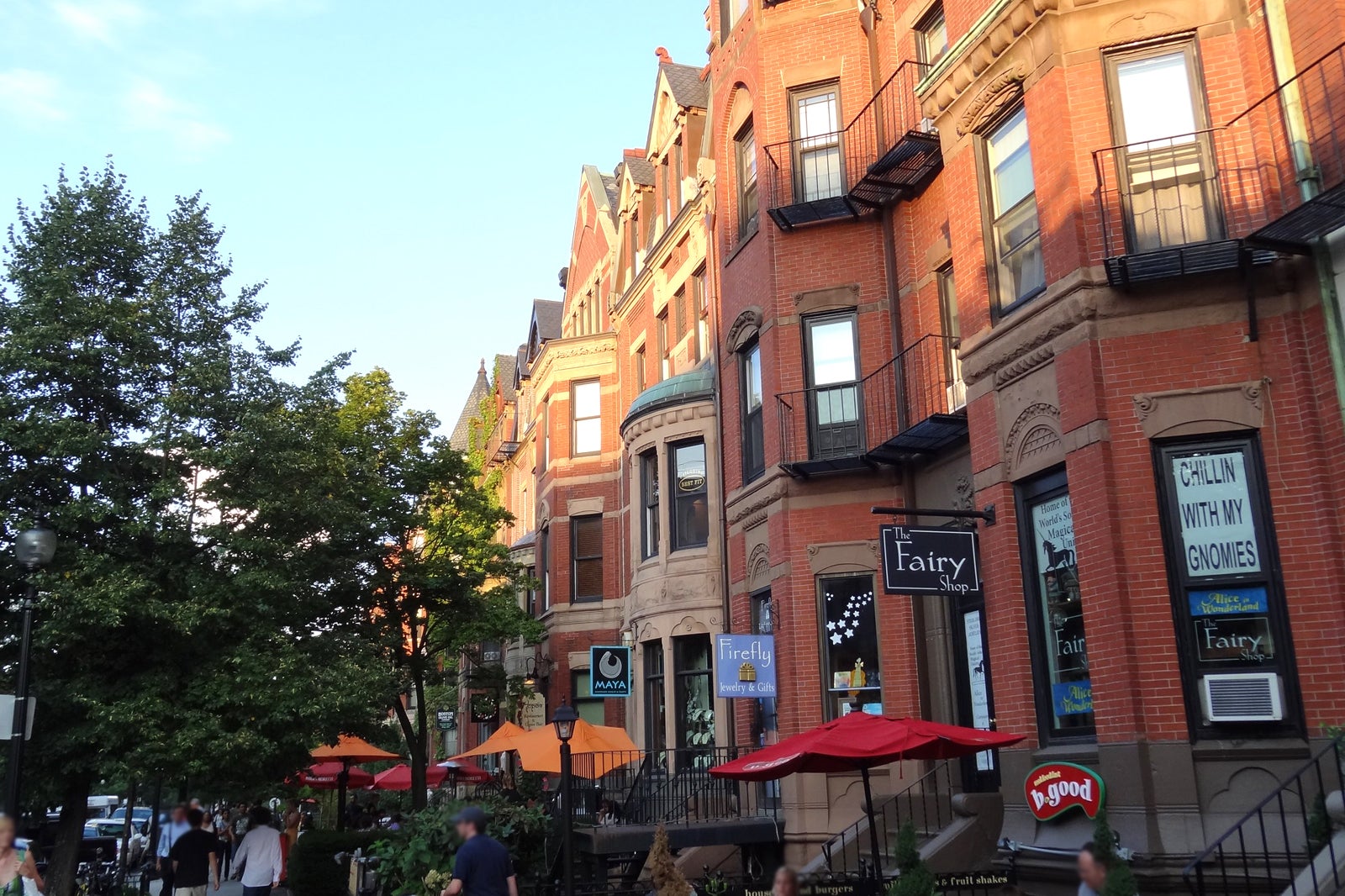 Newbury Street in Boston, Massachusetts
Known as the "Rodeo Drive of the East"
Found in the Back Bay area of Boston that was once underwater, the neighborhood was first established in the mid-1800s when parts of Boston Harbor were filled in. The stately red brick buildings lining Newbury Street that were originally high-society homes have since been converted into boutique shops, cafes, and galleries stretching for 8 blocks.
Some of the most beloved Newbury Street shops are Trident Booksellers & Café, with thousands of books to browse and all-day breakfasts, and Crush Boutique, which brims with local designer fashions. Even those not in the mood to shop will find it a scenic place to stroll, with the lovely Boston Public Gardens just a 5-minute walk away.
photo by WalkingGeek (CC BY 2.0) modified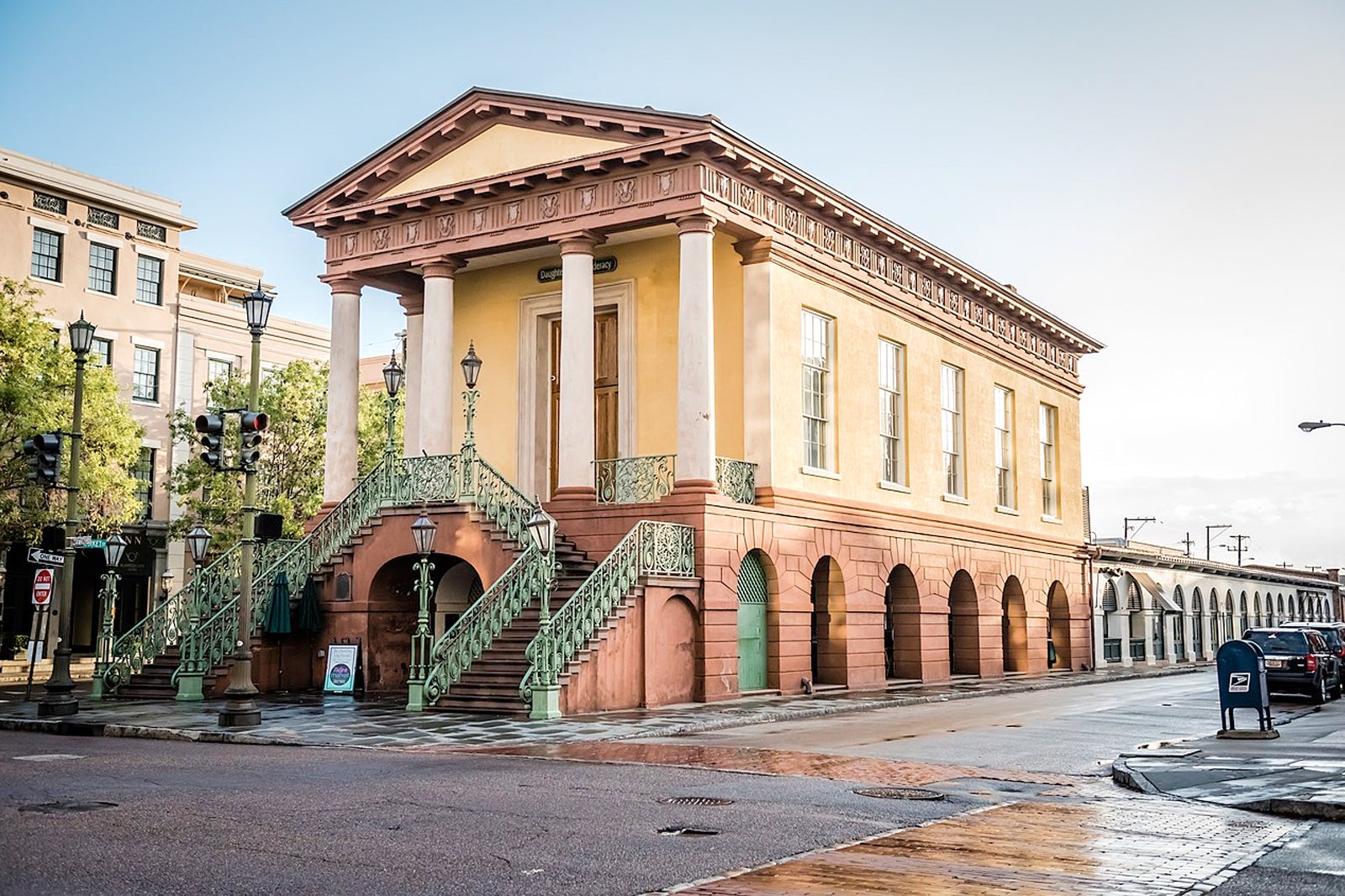 Charleston City Market in Charleston, South Carolina
One of the oldest public markets in America
Found right in the historic downtown area, this 2-century-old market covering 4 blocks is a fun place to explore and soak up some Charleston city charm. There's a day market that opens daily as well as night markets that run on Fridays and Saturdays from April through December.
Some 300 vendors set up in the market's open-air sections and Great Hall, with many bars and restaurants sprinkled throughout. There's a good range of local arts and crafts for sale including sweetgrass basketry made by local Gullah people.
Location: 73 North Market Street, Suite A, Charleston, South Carolina 29401, USA
Open: Daily from 9:30am to 5pm (Great Hall open till 6pm)
photo by Richard Hedrick (CC BY-SA 4.0) modified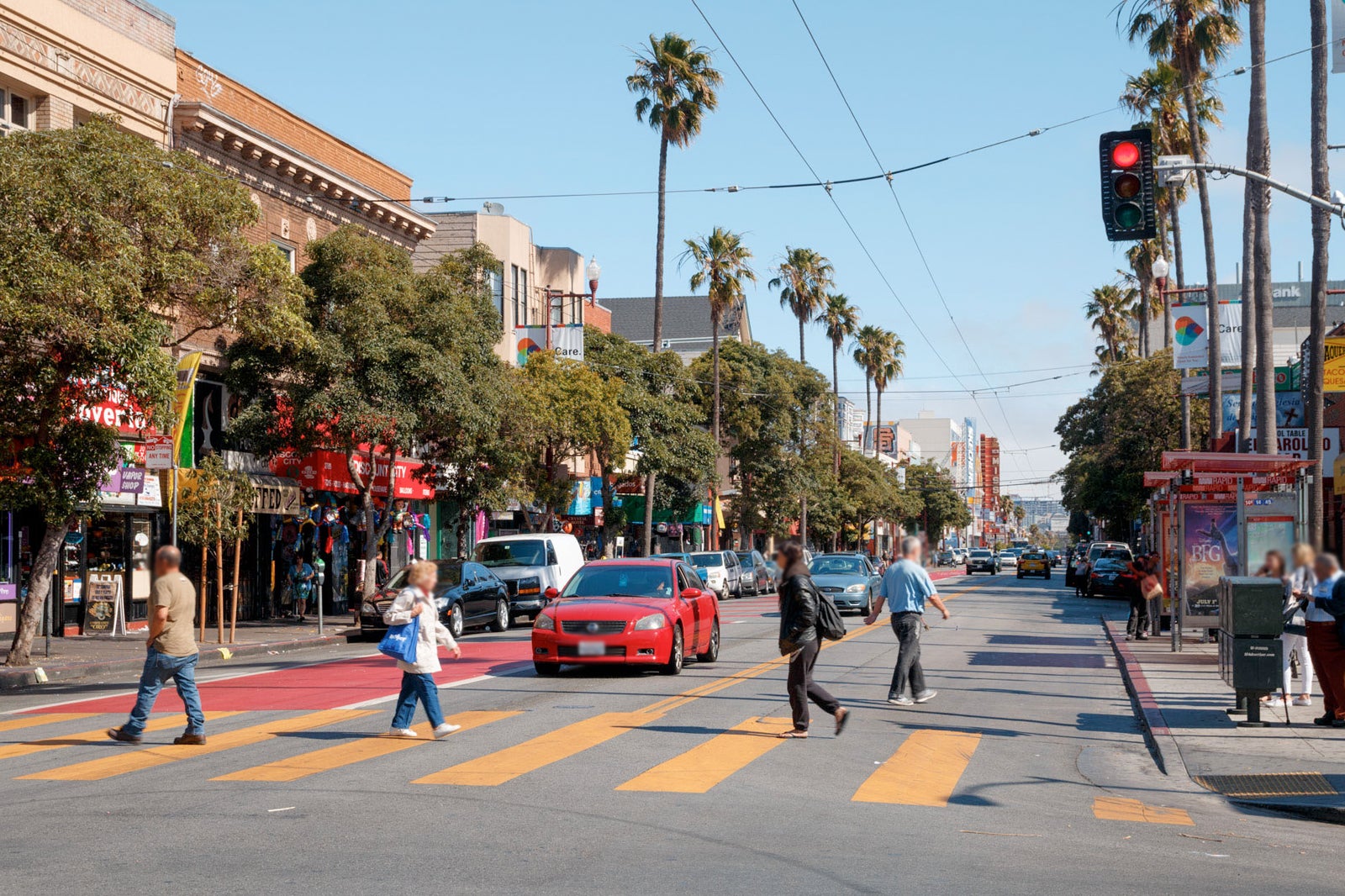 Mission District in San Francisco, California
Old neighborhood with hipster edges
With its streets lined with trendy cafes and chic boutiques, the old San Francisco Mission District area has a fresh and vibrant vibe. Much of the action is along Valencia Street, where there's a variety of hip, independent shops like Dandelion Chocolate Factory for tasty handmade sweets and the cutting-edge Betabrand, which sells crowdsourced fashion designs like "dress pant yoga pants" and "disco hoodies".
For a break from shopping, veer off onto Clarion Alley to see the eye-catching and edgy street murals created by local artists, then stop to enjoy a cup of fair-trade coffee at Four Barrel cafe.
photo by PierreD (CC BY-SA 4.0) modified