10 Best Activities in Orlando for Animal Lovers
Animal Attractions in Orlando
As home to Disney World, Universal Studios, and the Wizarding World of Harry Potter, there are plenty of reasons for visitors to flock to the sunny city of Orlando. But while it's certainly best known as the Theme Park Capital of the World, the destination has even more to see than your favorite movie characters – specifically, the natural wonders of its thriving ecosystem.
The region's ocean, lakes, wetlands, and weather come together to attract a variety of wildlife such as whales, dolphins, turtles, manatees, alligators, and egrets. Animal lovers visiting Orlando won't want to miss the chance to embark on one of these critter-centric activities.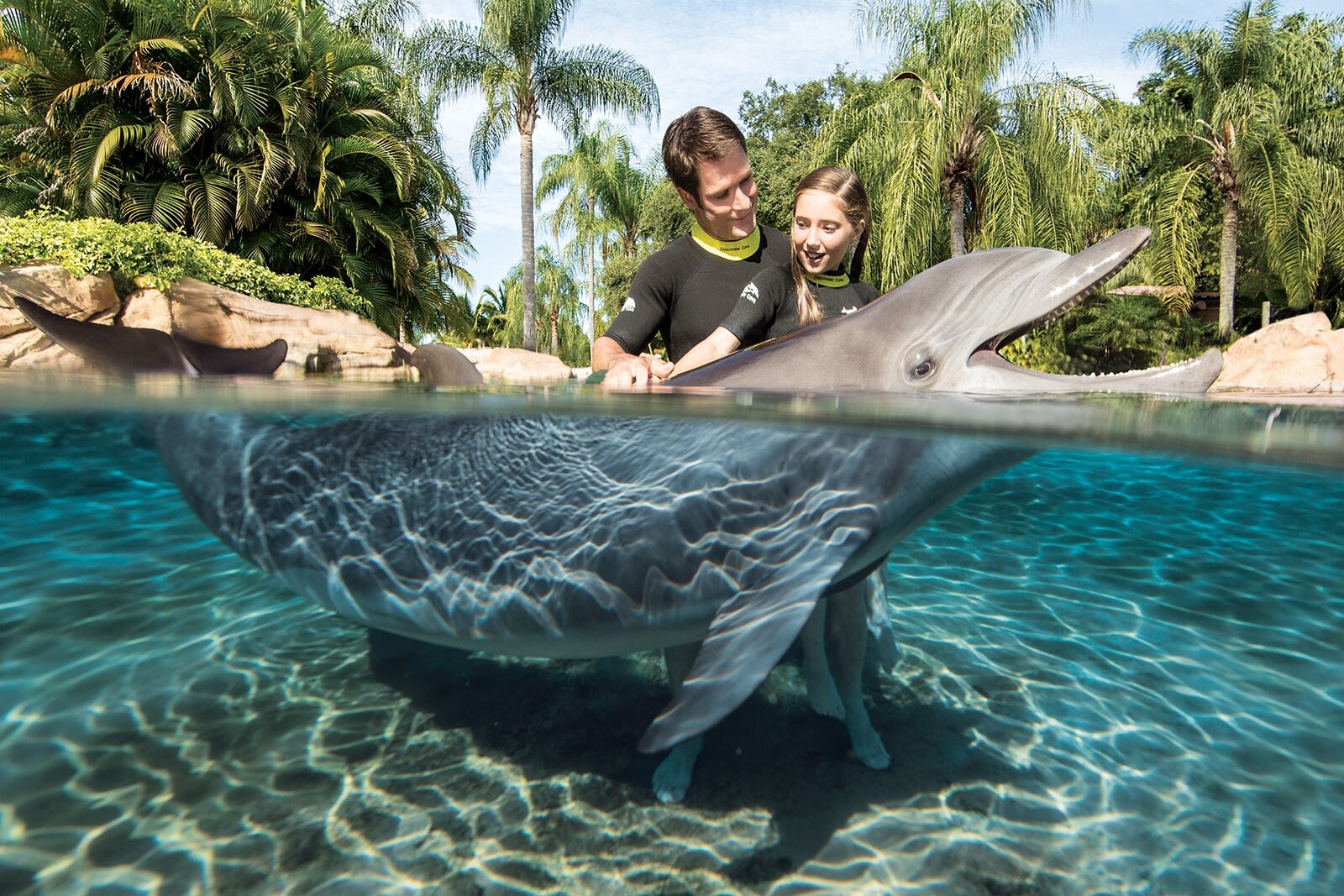 As the city's premier aquatic theme park, SeaWorld® Orlando offers visitors the chance to connect to the ocean. With 1-day admission, you can feel what it's like to fly like a giant ray on the Manta® roller coaster, get close to sharks in the underwater tunnel, or watch the graceful dolphins as they dive in the waves.
You even have the chance to see animals that are not native to the southeast United States. Listen to the roaring sound of California's sea lions as they bask in the sun or experience the icy world of Antarctica through the eyes of a penguin. And of course, no visit to SeaWorld is complete without getting to know the killer whales. With the One Ocean whale show, journey into the world of these majestic creatures while learning more about their incredible rescue.
Location: 7007 Sea World Dr, Orlando, FL 32821, USA
Open: Hours vary by season
Phone: +1 407-545-5550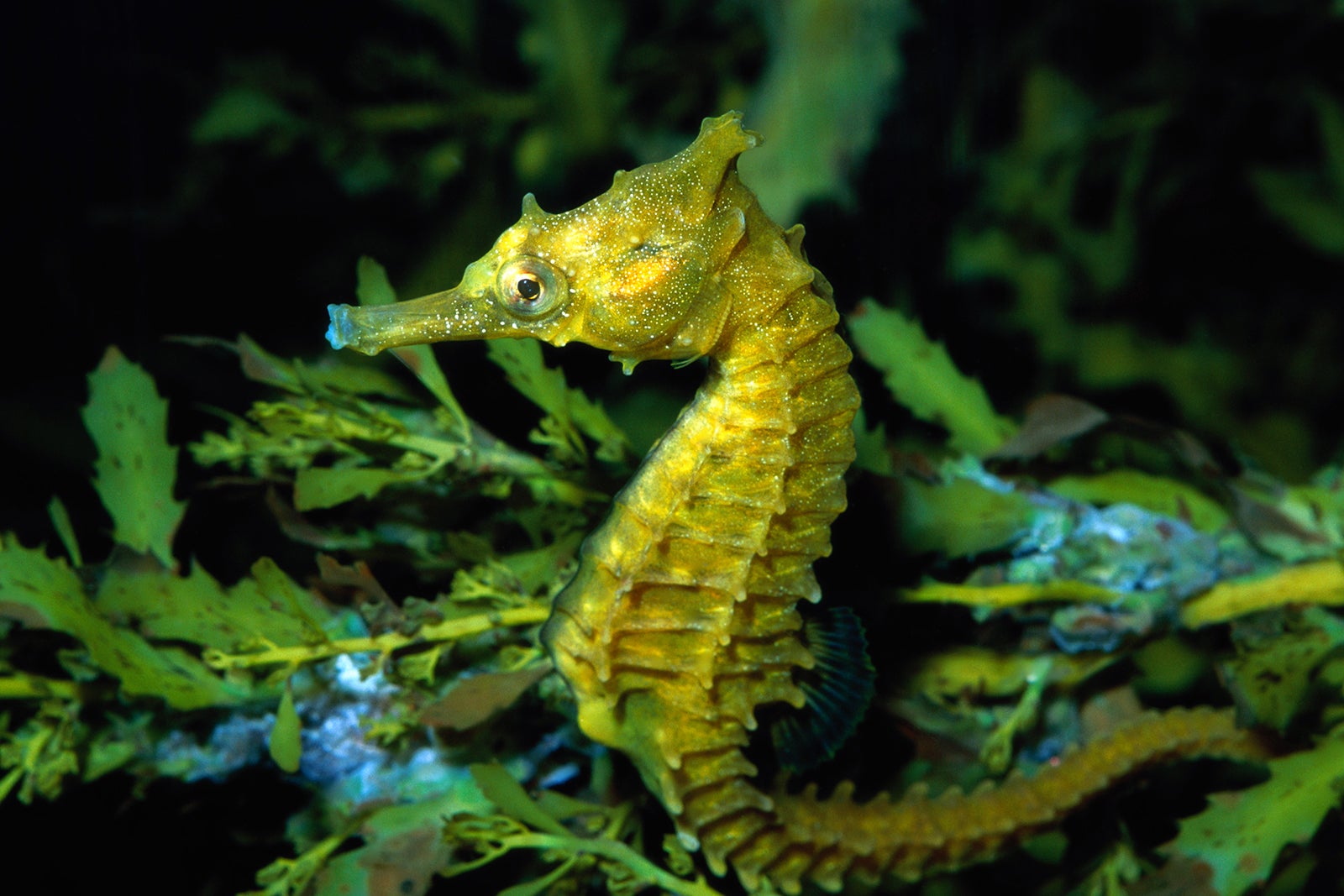 SEA LIFE Orlando Aquarium
Dive deeper into the underwater world that exists off the coast of Florida with a visit to the Sea Life Orlando Aquarium. In the incredible 360-degree ocean tunnel, discover thousands of sea creatures such as magnificent tiger sharks, colorful clownfish, giant octopuses, and inquisitive sea turtles. Gaze in awe at these spectacular animals as you stroll through themed exhibits that not only put the ocean's wonders on display but help spread the message of protecting them for generations to come. With family-friendly talks, live animal feedings, and behind-the-scenes tours, a visit to Sea Life Orlando is just as educational as it is fun.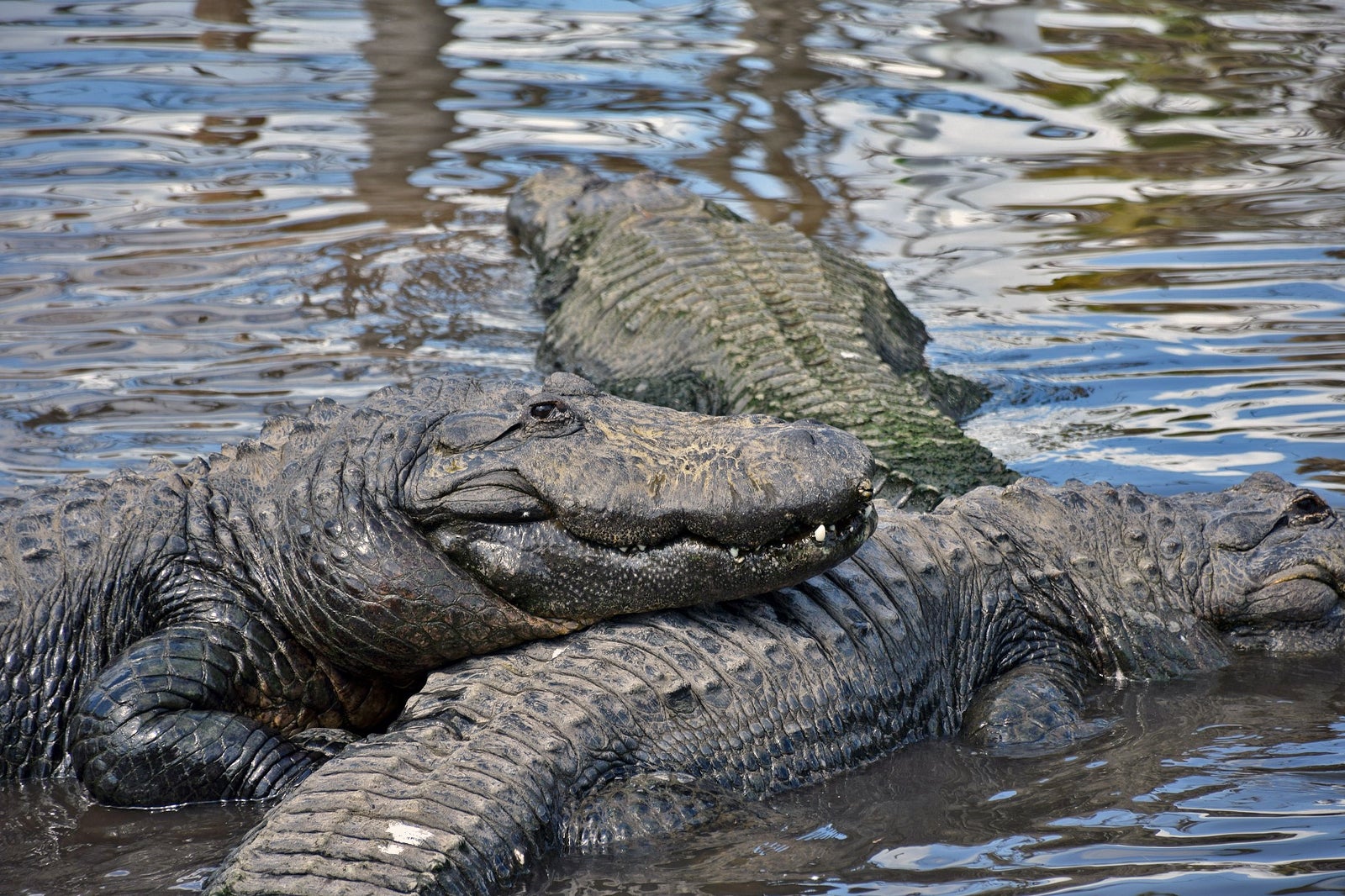 Discover the natural flora and fauna of the Florida marshland with admission into the 110-acre Gatorland. Delighting both adults and children alike, the park features everything from Florida panthers to diamondback rattlesnakes and, of course, thousands of American alligators. Within the park, guests can interact with the animals, watch a live gator wrestling show, or hop in an off-road vehicle for a rugged ride through the park. If you choose, you can take your visit up a notch by adding the Trainer-for-a-Day experience or the action-packed Screamin' Gator Zipline. For those in search of spooky thrills, you can even visit after dark when the glowing eyes of the gators peek out from the murky waters of the swamp.
Location: 14501 S Orange Blossom Trail, Orlando, FL 32837, USA
Open: Daily from 10am to 5pm
Phone: +1 407-855-5496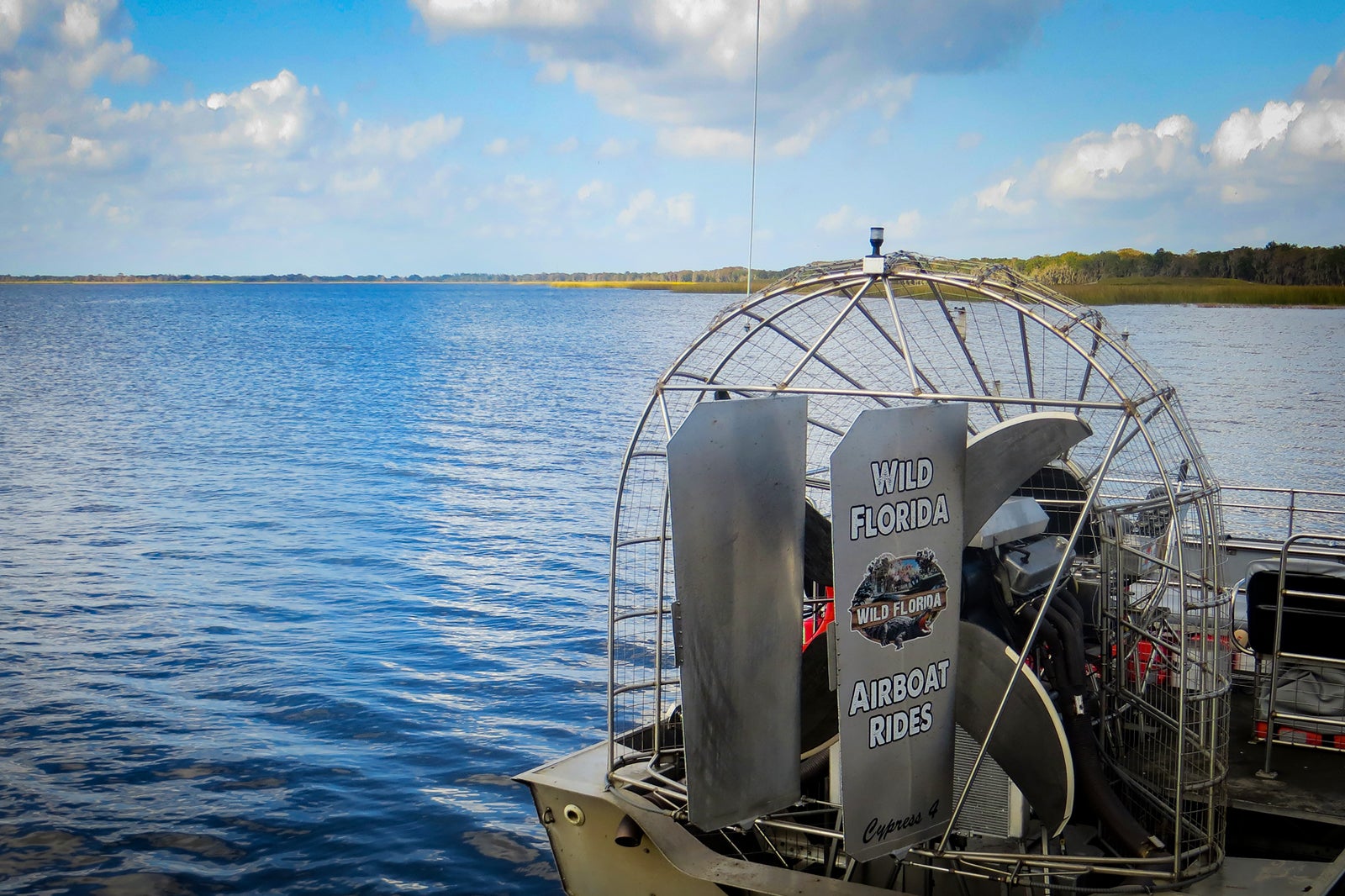 Wild Florida Wildlife Park
Uncover the wild side of Florida as you explore diverse animal exhibits while enjoying the beauty and serenity of the region. At the Wild Florida wildlife park – set in the heart of the Central Florida Everglades – take a walk through the trees to see creatures such as sloths, lemurs, macaws, owls, and raccoons. Keep your camera handy as the alligators love to make appearances for photo ops, and don't forget to stop to see bobcats Duke and Duchess as they practice their parkour skills in their home. You can also get a closer look at what goes on at Wild Florida on a behind-the-scenes tour. With an expert guide leading the way, gain valuable insight into the habits and habitats of the animals, see many of the creatures up close, and even test your courage by holding a live alligator.
Location: 3301 Lake Cypress Rd, Kenansville, FL 34739, USA
Open: Monday–Saturday from 9am to 6pm (closed on Sundays)
Phone: +1 407-957-3135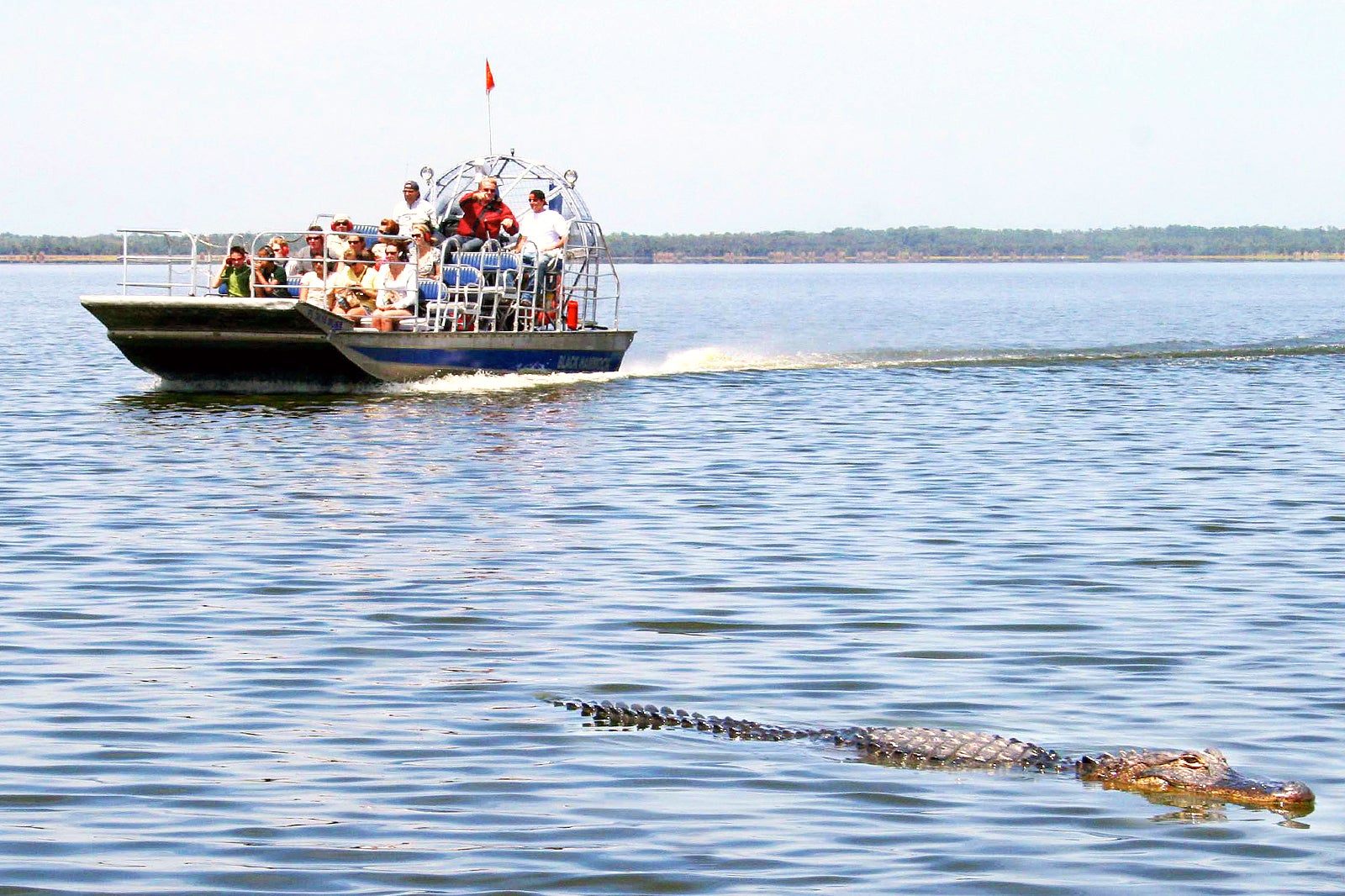 Go flying across the waters of Lake Jesup on a nature-spotting adventure aboard an airboat. With a knowledgeable captain behind the wheel, feel the spray of the mist as the fan-powered boat roars to life and blasts you over the water at high speeds. Home to one Florida's largest populations of gators, the lake offers plenty of opportunities to spot the toothy creatures, along with diving pelicans, nesting turtles, and perhaps even a few cows treading through shallow water.
Once in the middle of the lake, circle around historic Bird Island, an aptly named site that's home to a thriving population of herons, ibises, cormorants, and kingfishers. Back on land, visit the baby alligators at the onsite sanctuary and snap a selfie with your captain for a memorable souvenir.
photo by Hammy365 (CC BY-SA 3.0) modified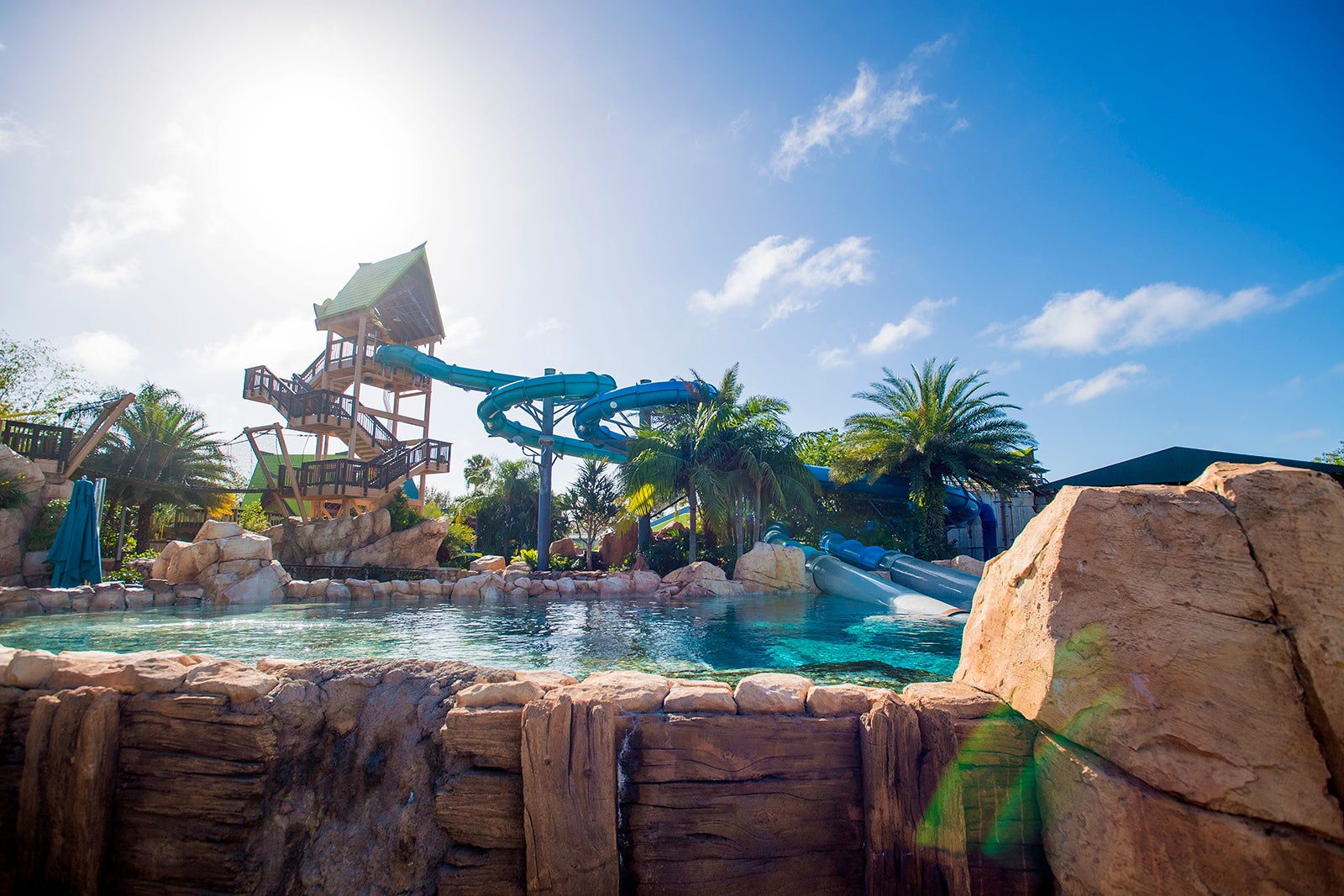 Pairing the thrills of a water park with unique animal encounters, Aquatica® Orlando is a fun-filled destination unlike any other theme park. With full-day admission, you can take advantage of everything the park has to offer, from heart-pounding waterslides and rumbling rapids to relaxing rivers and wondrous wave pools. What makes the park especially amazing is the Dolphin Plunge® waterslide – an enclosed tube that sends you racing through an underwater world that's home to a playful pod of black-and-white Commerson's dolphins. Feel like a dolphin yourself as you zoom through the water at speeds that match that of the stunning creatures.
Location: 5800 Water Play Way, Orlando, FL 32821, USA
Open: Hours vary by season
Phone: +1 407-545-5550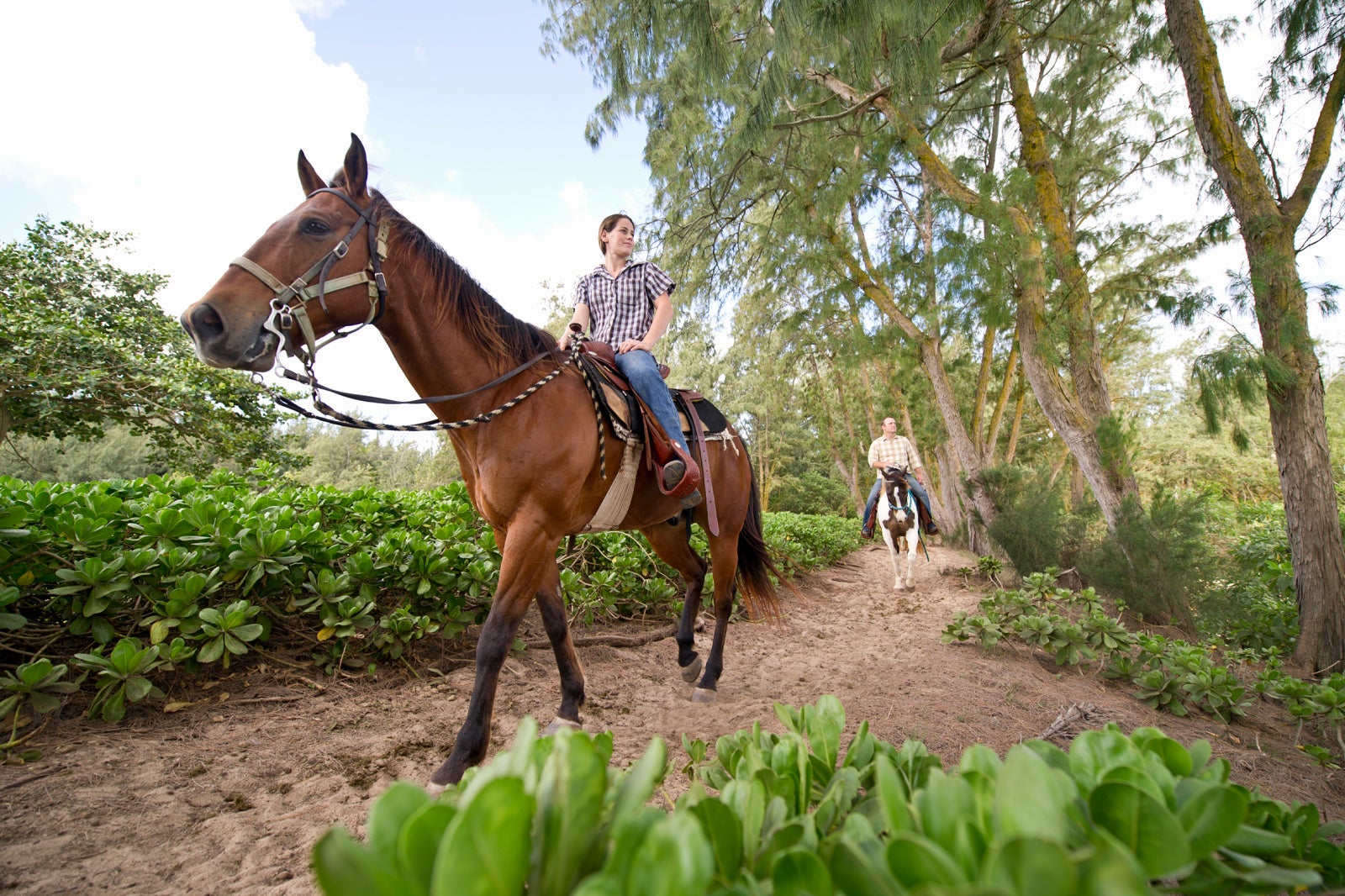 Forever Florida Horseback Safari
Journey outside Orlando for an afternoon spent horseback riding through the sprawling landscape of the Forever Florida conservation area. On this nature-centric tour, get paired up with a horse that matches your riding skills before setting off on a trek through untouched terrain filled with cypress, palm, and oak trees. Along the way, keep your eyes peeled for sights of the wildlife that's native to the region, including turkeys, hogs, cows, and deer. Halfway through your ride, hop off your horse for a walk along a boardwalk that brings you close to the swamps that cover much of the area. Cap off your ride with a stop to see an alligator who's known for sunning himself on the banks of a creek.
Location: 4755 N Kenansville Rd, St Cloud, FL 34773, USA
Open: Daily from 8.30am to 5pm
Phone: +1 407-957-9794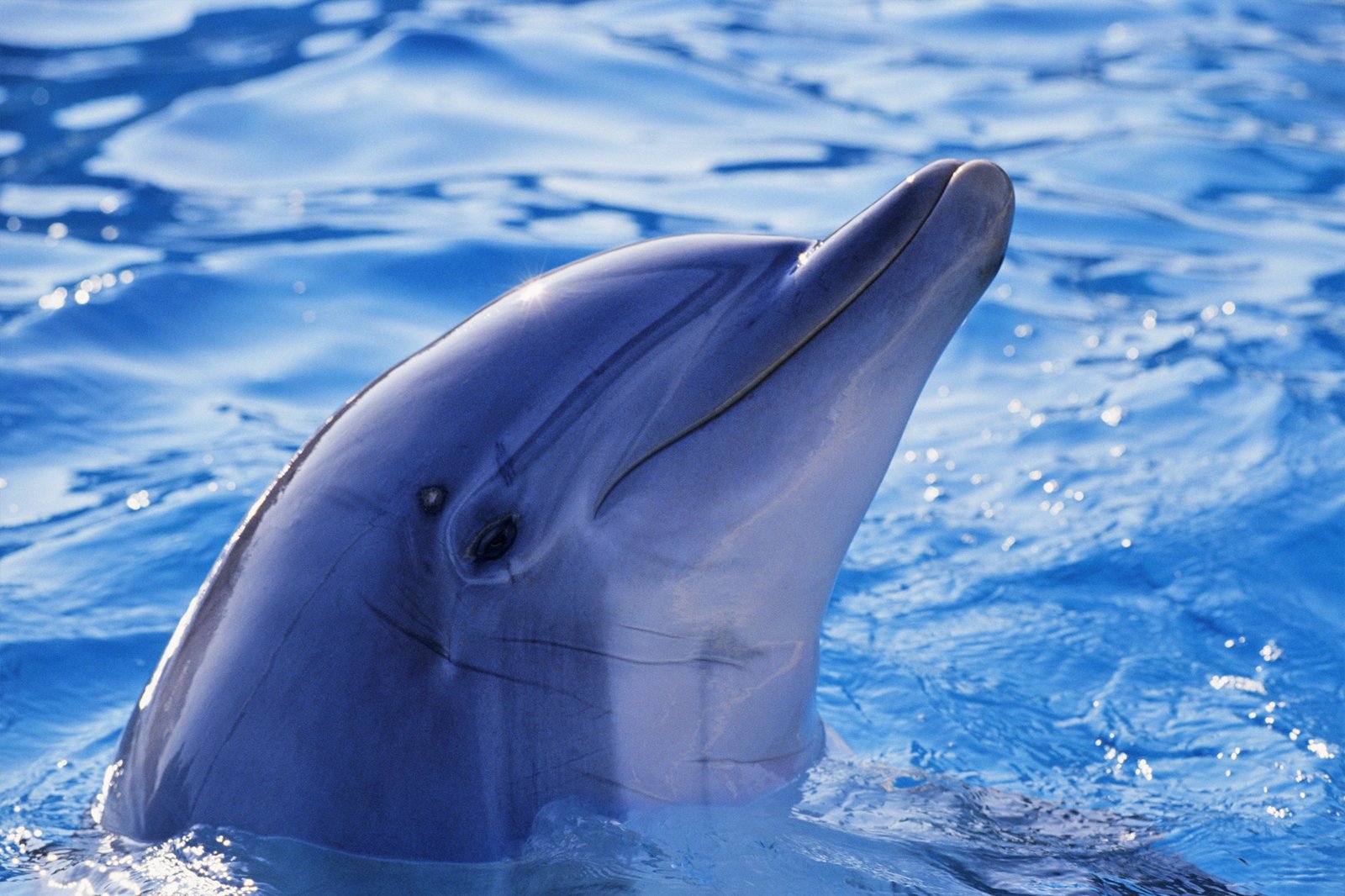 Clearwater Beach Dolphin Exploration
Head out of Orlando to explore the ecology off the western coast of Florida. After a drive through miles of marshland you reach Clearwater Beach, where you board a boat for a cruise into the Gulf of Mexico. As you sail through the glassy blue waters, your captain leads you to spots that are known to be popular with pods of bottlenose dolphins. Watch them leap, swim, and squeak around the boat as the captain shares insight into their fascinating behavior.
Onboard activities designed for kids also keep things lively and educational. Enjoy several hours of the aquatic antics of the dolphins, during which time you can also dine on a tasty lunch or enjoy drinks from the bar. Watch as the Florida sun sinks below the horizon before returning to dry land.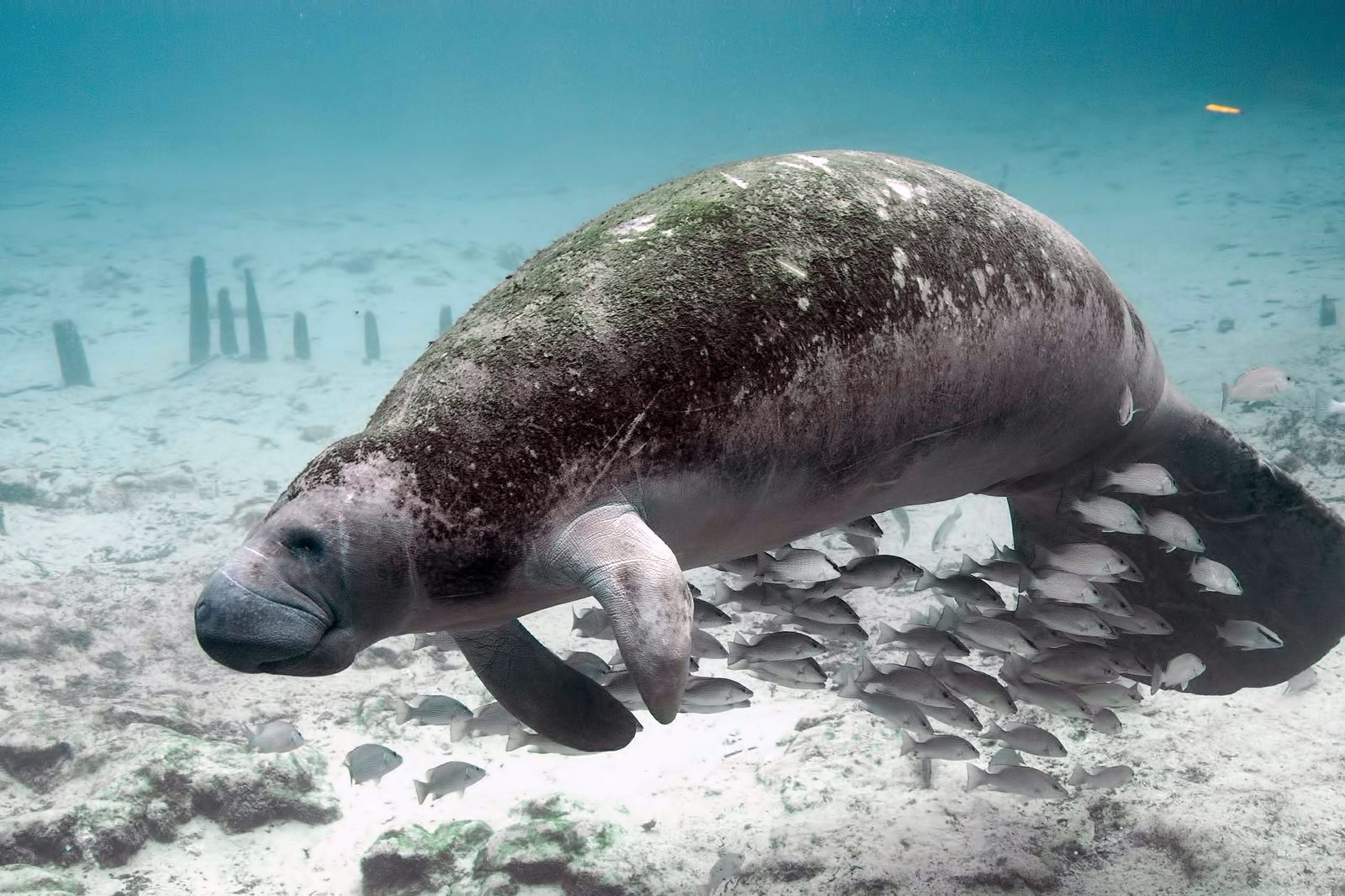 Crystal River Manatee Swim
Dive into the magical landscape of Crystal River, a coastal city that's home to the Crystal River National Wildlife Refuge. From Orlando, head west toward Kings Bay, where you're met by otherworldly turquoise water set amid a jungle of draping trees. The bay, which is fed by warm natural springs, draws the warm water-loving Florida manatee with its constant 72°F (22°C).
Board a boat for a ride into the water, where you can watch the manatees from your seat or strap on snorkeling gear to see the sea cows up close. These slow-moving gentle giants are so friendly, they may even let you give them a little belly rub. After a break for lunch, finish your day with a visit to Homosassa State Park – a showcase for native Floridian wildlife. Here, you have the chance to spot black bears, bobcats, alligators, and river otters, as well as seeing more manatee from an incredible underwater viewing chamber.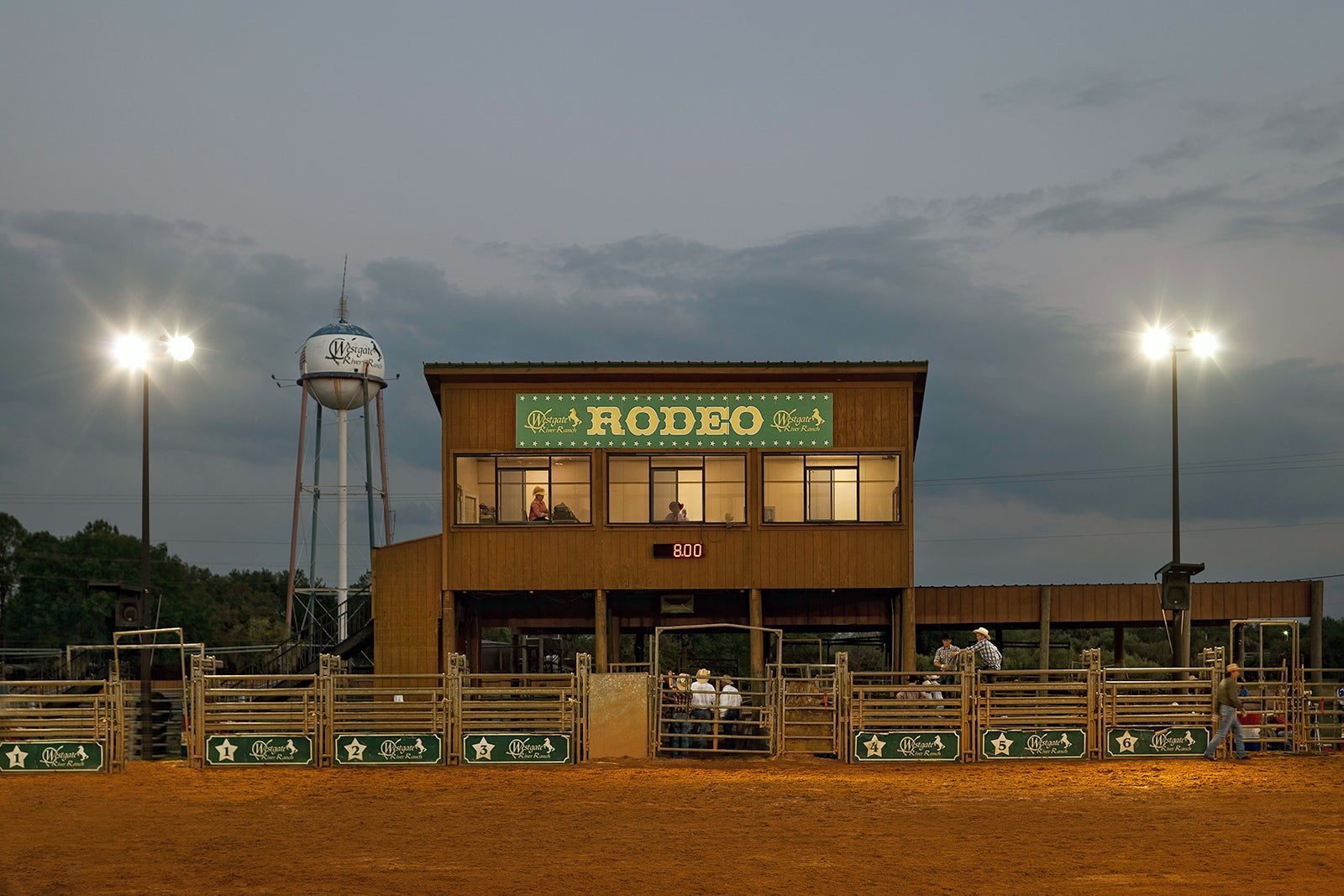 Westgate River Ranch Rodeo
Uncover the Old West side of Florida at the Westgate River Ranch Rodeo and its nearby 7,000-acre wildlife preserve. Hop on an old-fashioned, tractor-pulled hayride for a journey to see the white-tailed deer, bald eagles, wild hogs, wading birds, and wild turkeys that call the preserve home. Next, it's off to the rodeo to watch local cowboys attempt to stay on the back of a bucking bronco. There's no shortage of excitement during this energy-filled evening, and you can even try your own hand at riding a mechanical bull after the show. The adventure comes complete with one of the tastiest barbecue-style meals this side of the Mississippi. Dig into juicy chicken, corn on the cob, hot dogs, and baked beans.
Location: 3200 River Ranch Blvd, River Ranch, FL 33867, USA
Phone: +1 863-692-1321
photo by VisitCentralFL (CC BY 2.0) modified