10 Best Things to Do After Dinner in Scottsdale
What to Do in Scottsdale at Night
Dinner's done, the check arrives, and the question now is what are some of the best things to do after dinner in Scottsdale? After crisping in the dry desert heat during the day, walking around Scottsdale at night is a refreshing change of pace that reveals an aspect of the city that isn't present during the daytime.
From stargazing and sunset tours to indoor golfing and country western dancing, Scottsdale's nightlife is packed with things to do.
1
Get dessert
Treat yourself and grab a sweet dessert to round out your dinner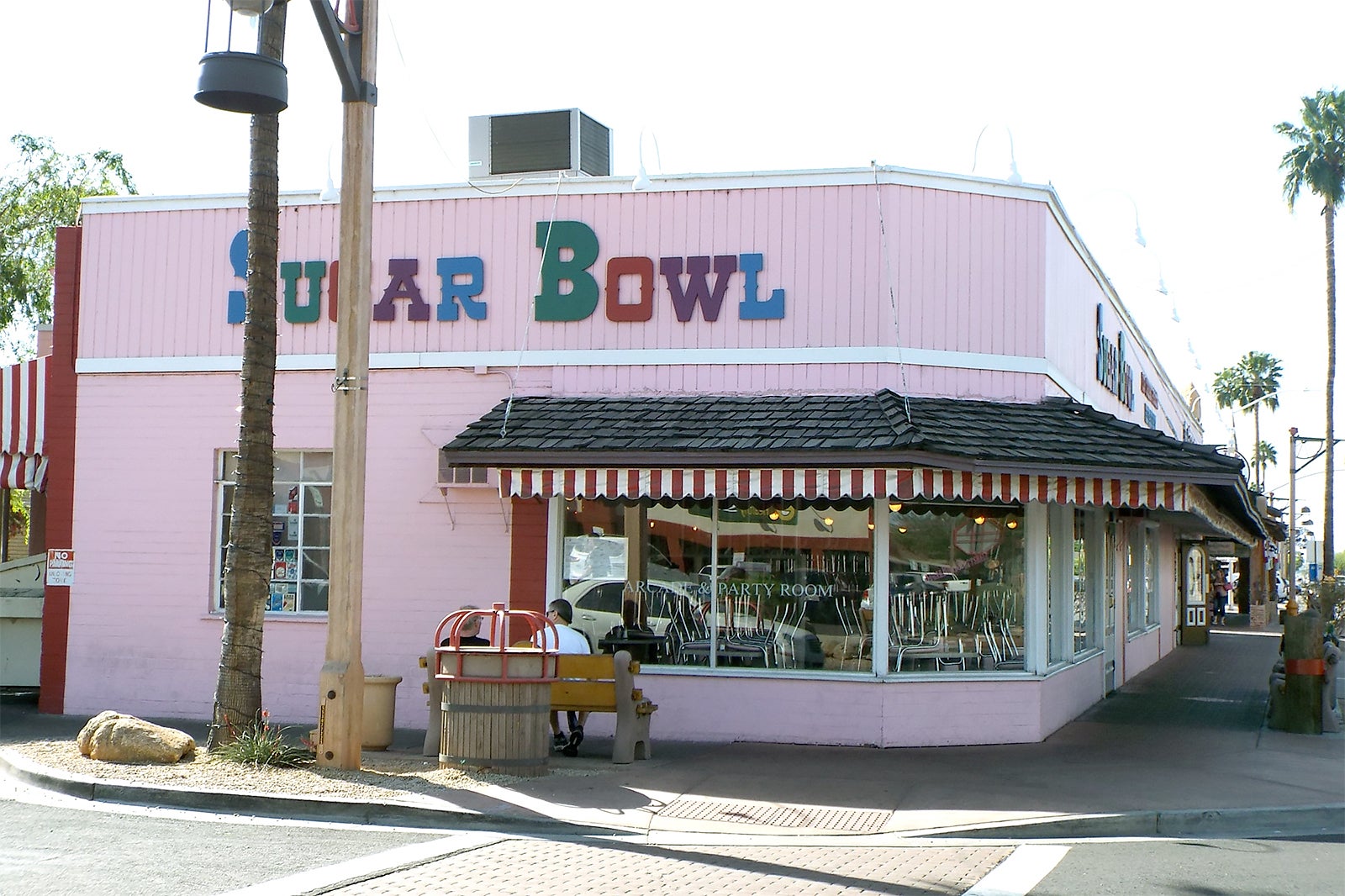 If you want to get yourself geared up to walk around Scottsdale after dinner, having something sweet for energy is a must-do. If you're in the mood for an extravagant artisan milkshake or a chocolate bar, head to ZuZu Café in the downtown Hotel Valley Ho.
Craving ice cream? Sugar Bowl in Old Town Scottsdale has ice cream, shakes and malts, dessert sodas and floats (not to mention being in business for over 60 years). Sweet Republic is a popular ice cream parlor that's located in central Scottsdale.
photo by Marine 69-71 (CC BY-SA 4.0) modified
2
Segway into the sunset
Experience one of Scottsdale's epic desert sunsets in style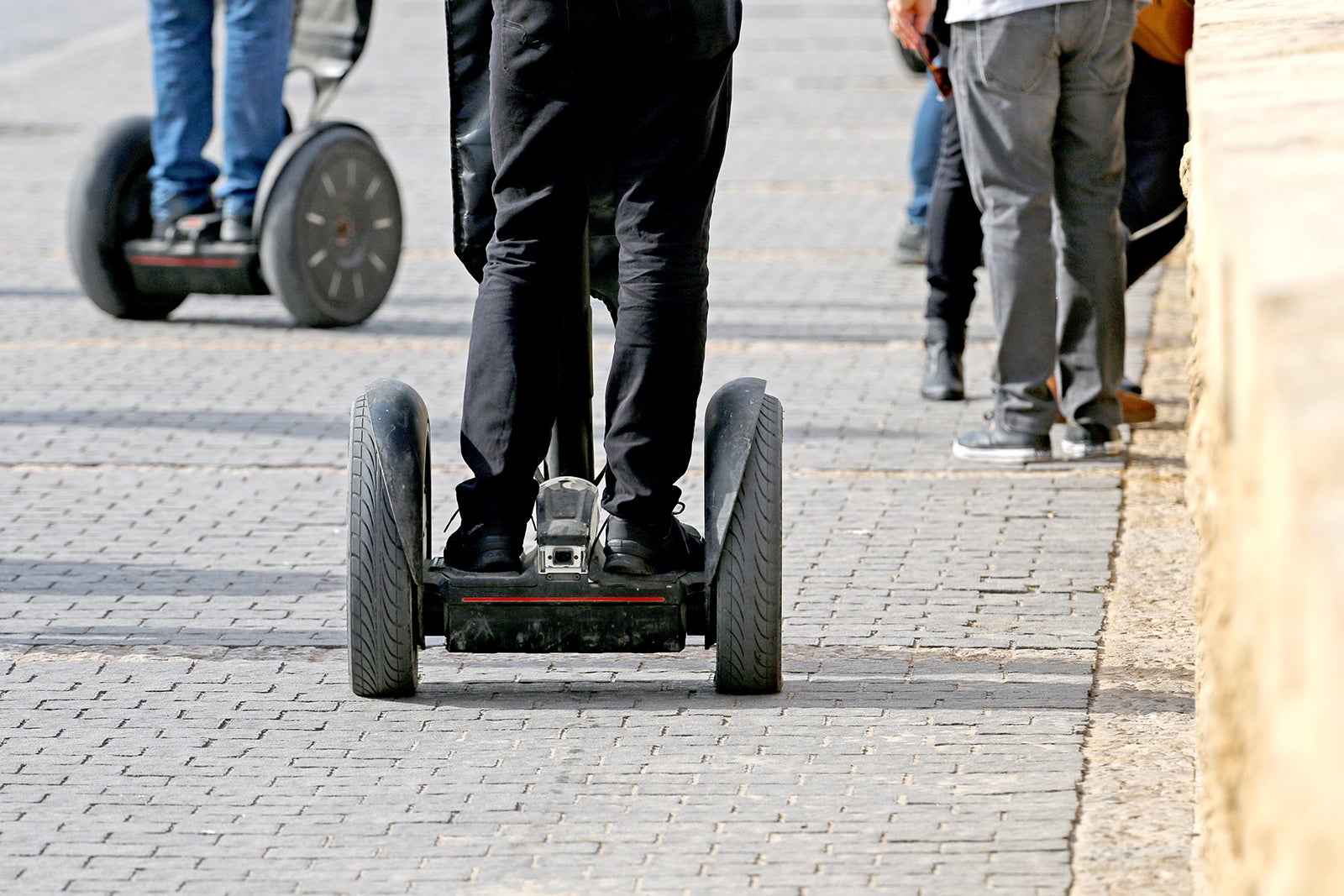 Riding a segways is an entertaining and practical way to zoom around city streets without getting tired or going too fast to miss details – in this case, a molten desert sunset.
Arizona is renowned for its sunsets, so head over to the Old Town district and book a "Sunsets, Segways, & City Lights Tour" through Scottsdale Segway Tours for a 2-hour guided experience of Old Town Scottsdale. Tours start at 7 pm, so make sure you've finished up with dinner before then.
Location: 4140 N Miller Rd, Scottsdale, AZ 85251, USA
Open: Tuesday, Thursday, and Saturday from 7 pm to 9 pm
Phone: +1 855-734-8687
3
Watch a desert sunset
Head to Taliesin West, Frank Lloyd Wright's desert laboratory and winter home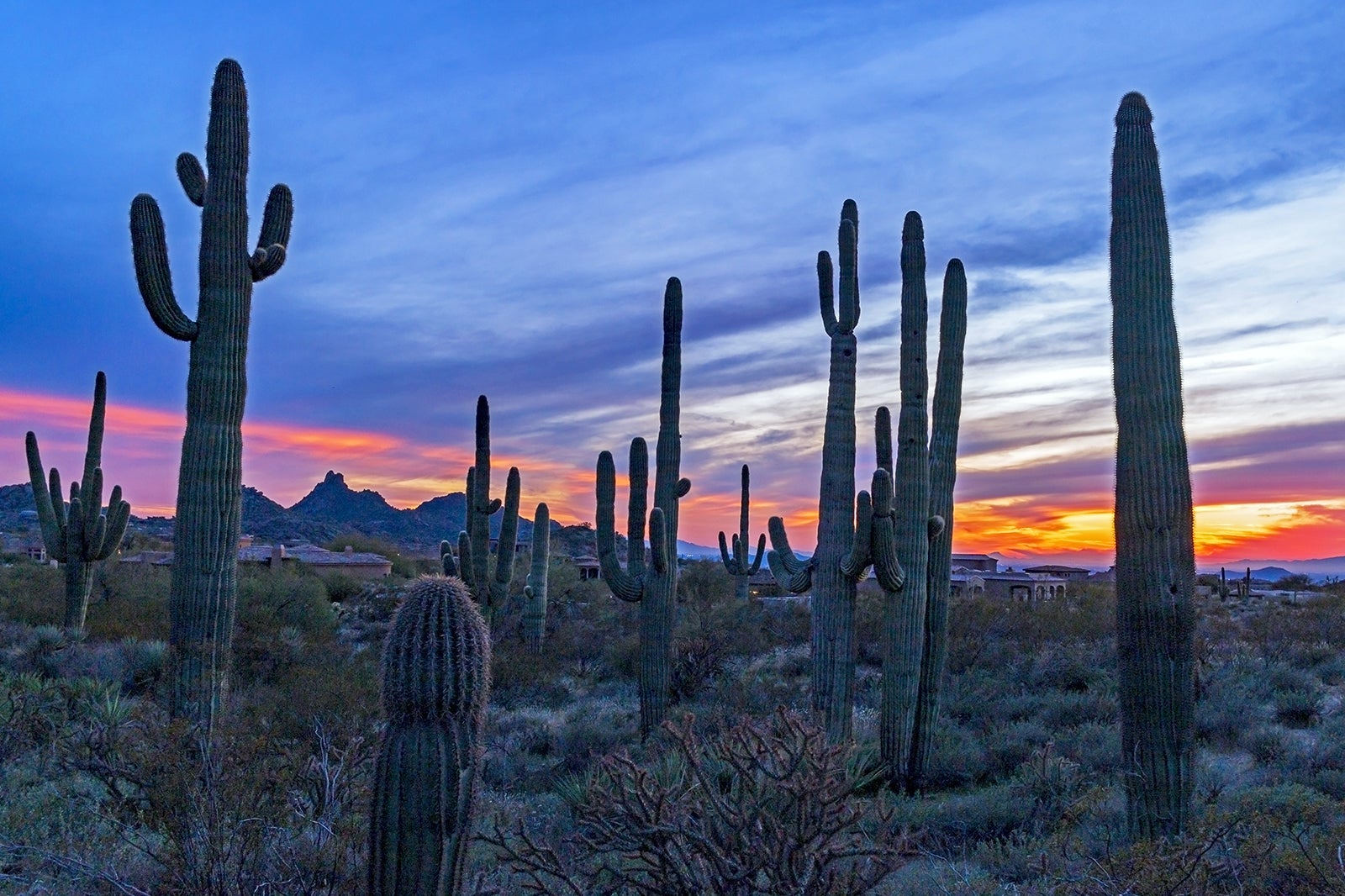 Frank Lloyd Wright was one of the most famous American architects that ever lived, and Taliesin West, his desert home and workspace in Scottsdale, is a UNESCO World Heritage site. Tucked at the base of the desert foothills, Taliesin West and its open-concept grounds and buildings are designed to highlight the beauty of the desert, including its sunsets.
The Night Lights tour not only includes a rooftop sunset and a tour of the site, but also a fire-breathing dragon. Yes, it's a sculpture, but it does breathe real fire.
Location: 12345 N Taliesin Drive, Scottsdale, AZ 85259, USA
Open: Friday at 5.30 pm, 6 pm, 6.30 pm, and 7 pm
Phone: +1 602- 800-5444
4
Go stargazing
Feast your eyes on star studded skies and night-blooming plants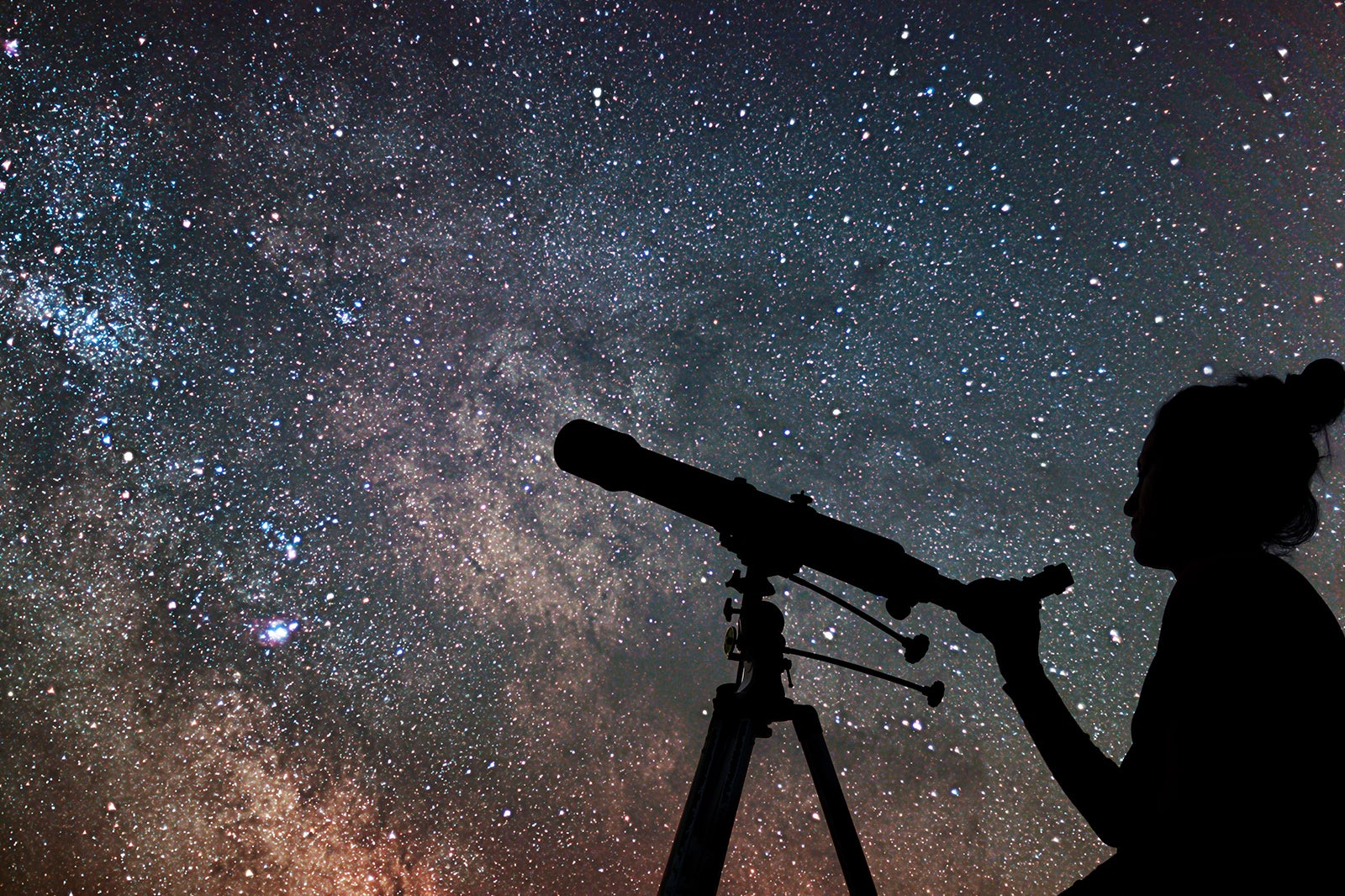 Drive 10 minutes south from Old Town Scottsdale to the Desert Botanical Garden to not only see desert flora at night but also premium views of the night sky. The Desert Botanical Garden has many night-blooming plants and nocturnal animals, along with light displays and artistic glass sculptures. Scenic viewpoints offer unparalleled views of city lights and opportunities for some premium stargazing.
Hike the hillside trail, or the Sonoran Desert Nature Loop Trail, for a trek that ends on top of a large hill with a covered scenic viewpoint. The Contemplation Garden, off the Desert Discovery Trail, also offers a scenic viewpoint. Check the calendar of the Desert Botanical Garden for seasonal night-time and vacation events that happen throughout the year.
Location: 1201 N. Galvin Parkway, Phoenix, AZ 85008, USA
Phone: +1 480-941-1225
5
Learn country-western dancing
You don't have to know how to dance to get in on the fun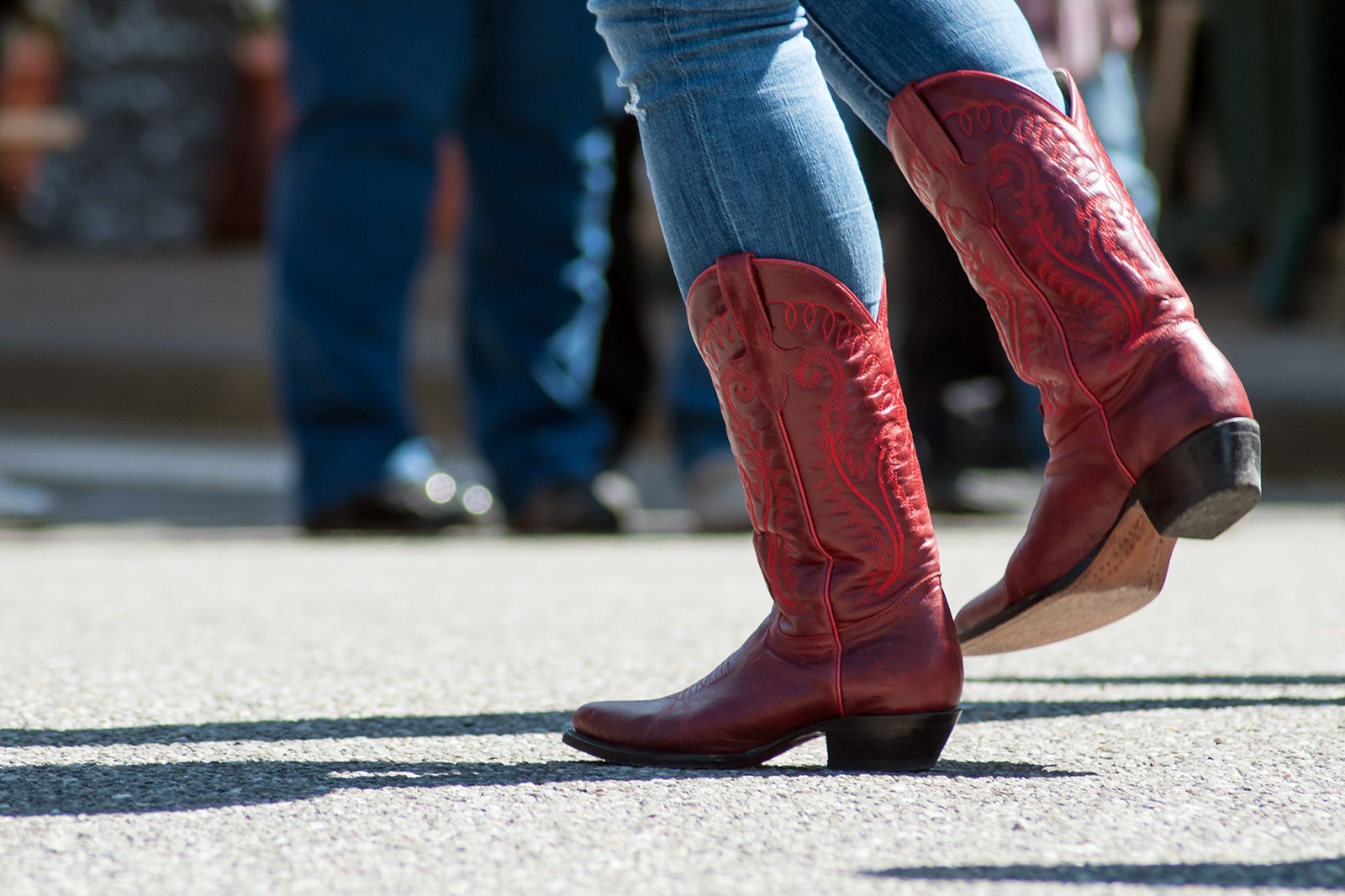 If you're feeling up for kicking up your heels and learning some new moves or just drinking and listening to some great live country-western music, drive around 15 minutes north of Old Town Scottsdale to Handlebar J. Music and dancing start at 7.30 pm. If the cowboy hats hanging from the ceiling don't get you in the Western spirit, we don't know what will
Around 25 min south of Old Town, Scootin Boots dance hall offers lessons for different types of country dancing – line dancing and country swing are popular options – every evening of the week. Most lessons start between 6 pm to 8 pm.
6
Octane Raceway
Rev your engines at the go kart track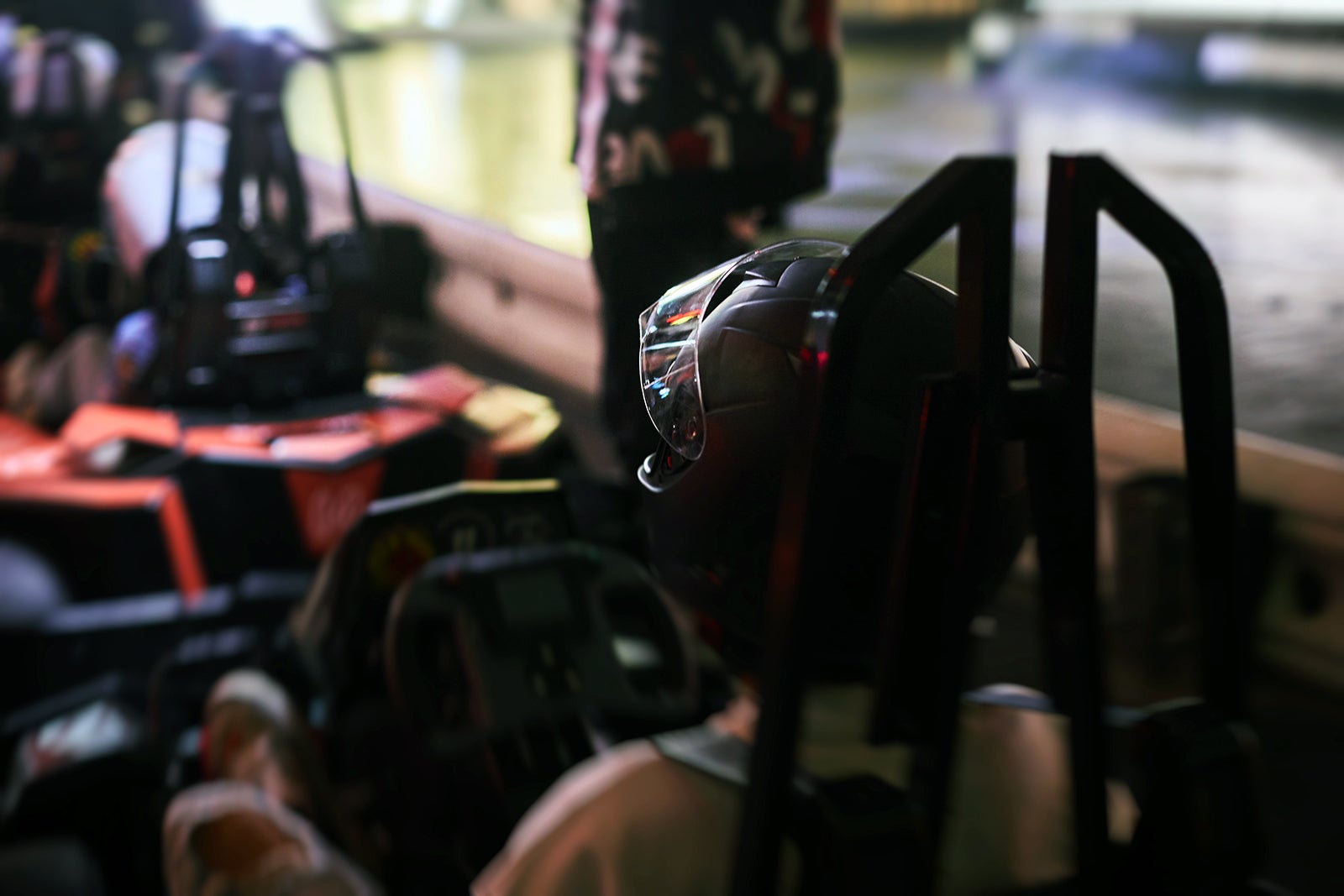 If you can't decide how to split the dinner bill, why not race for it? A 15-minute drive north from Old Town Scottsdale will get you to Octane Raceway, where you can zoom around a 1/3 mile indoor/outdoor track (the only full-time indoor/outdoor track in the USA).
Don't forget to wear closed-toed shoes if you want to enjoy go-karting. Octane Raceway offers an arcade and mini bowling if you need a break from go-karting, along with virtual reality games.
Location: 9119 E Talking Stick Way, Scottsdale, AZ 85250, USA
Open: Monday–Thursday from 11 am to 9 pm, Friday–Saturday from 11 am to 11 pm, Sunday from 11 am to 7 pm
Phone: +1 602-302-7223
7
Topgolf Scottsdale
Why trek 18 holes when you can do it in style indoors?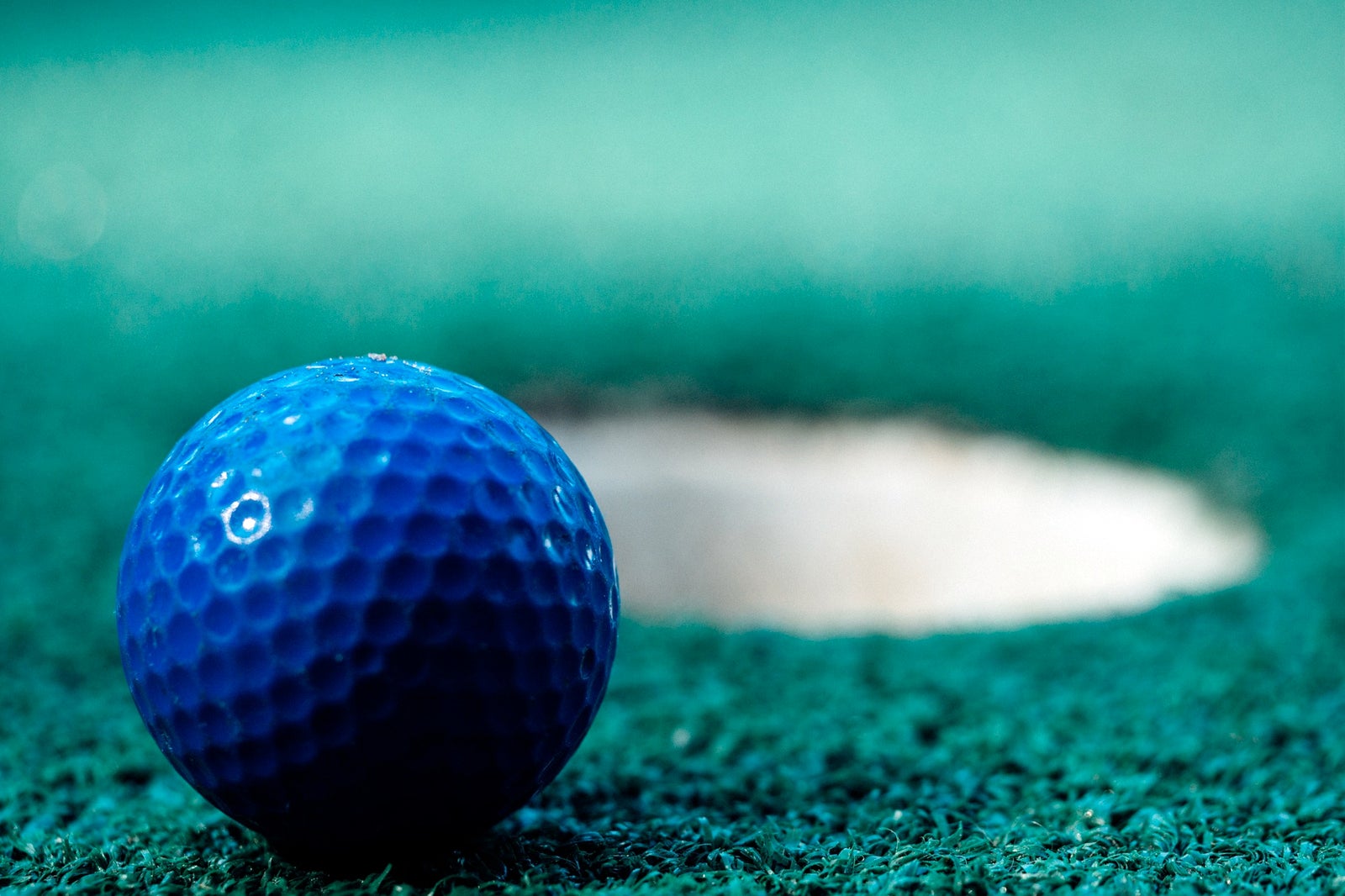 You can drive 10 to 15 minutes north of downtown to Topgolf, an indoor golfing facility that also has a bar and a restaurant. No golfing experience is required, and you can reserve a golfing bay and practice your swing through various games designed for all skill levels.
All the balls at Topgolf are tagged so that you can see how far your shots go via screens in your bay as you try to hit the giant targets. The best part is you don't have to go trudging into the sand pits to get your balls back.
Location: 9500 E. Talking Stick Way, Scottsdale, AZ 85256, USA
Open: Monday–Thursday 10 am to 11 pm, Friday–Saturday from 10 am to midnight, Sunday from 10 am to 11 pm
Phone: +1 480-240-2402
8
Walk around the Marshall Way Arts District
Discover Scottsdale's art scene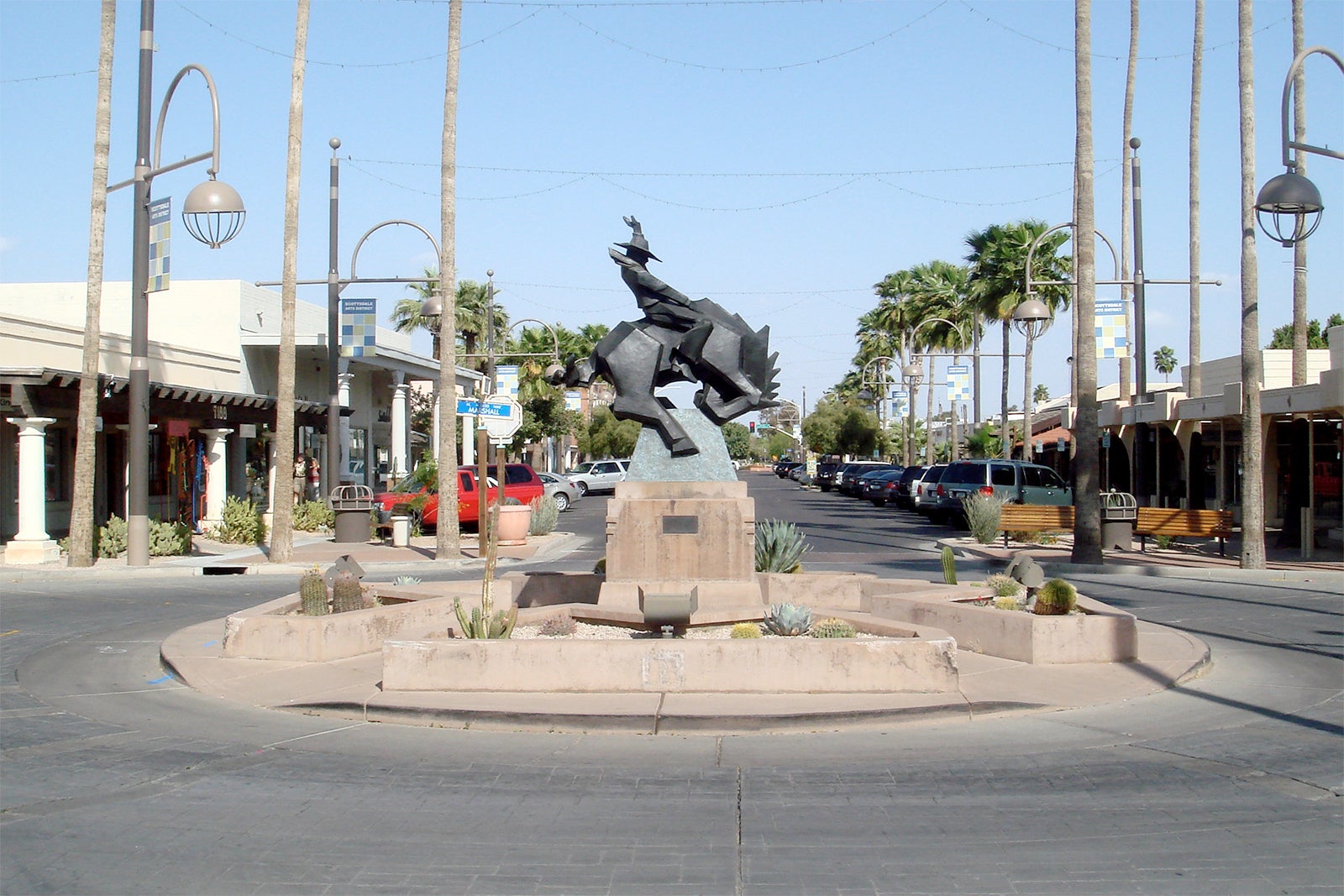 Nightlife
Couples
Photo
Budget
Located right in the center of Old Town, the Marshall Way Arts District features art galleries and the Scottsdale Museum of the West, which features artistic works, artifacts, and the history and culture of the American West.
The Arts District has over 20 art galleries to wander in and out of that feature art pieces ranging from mixed media to sculptures and photography, along with restaurants and boutiques to shop at along the way. If you happen to be there on a Thursday evening, don't miss the free art walk that happens from 7 pm to 9 pm.
Location: Marshall Way, Scottsdale, AZ 85251, USA
Phone: +1 480-947-4014
photo by Bobak Ha'Eri (CC BY-SA 3.0) modified
9
Watch a live dance or musical performance
Classical music works wonders for digestion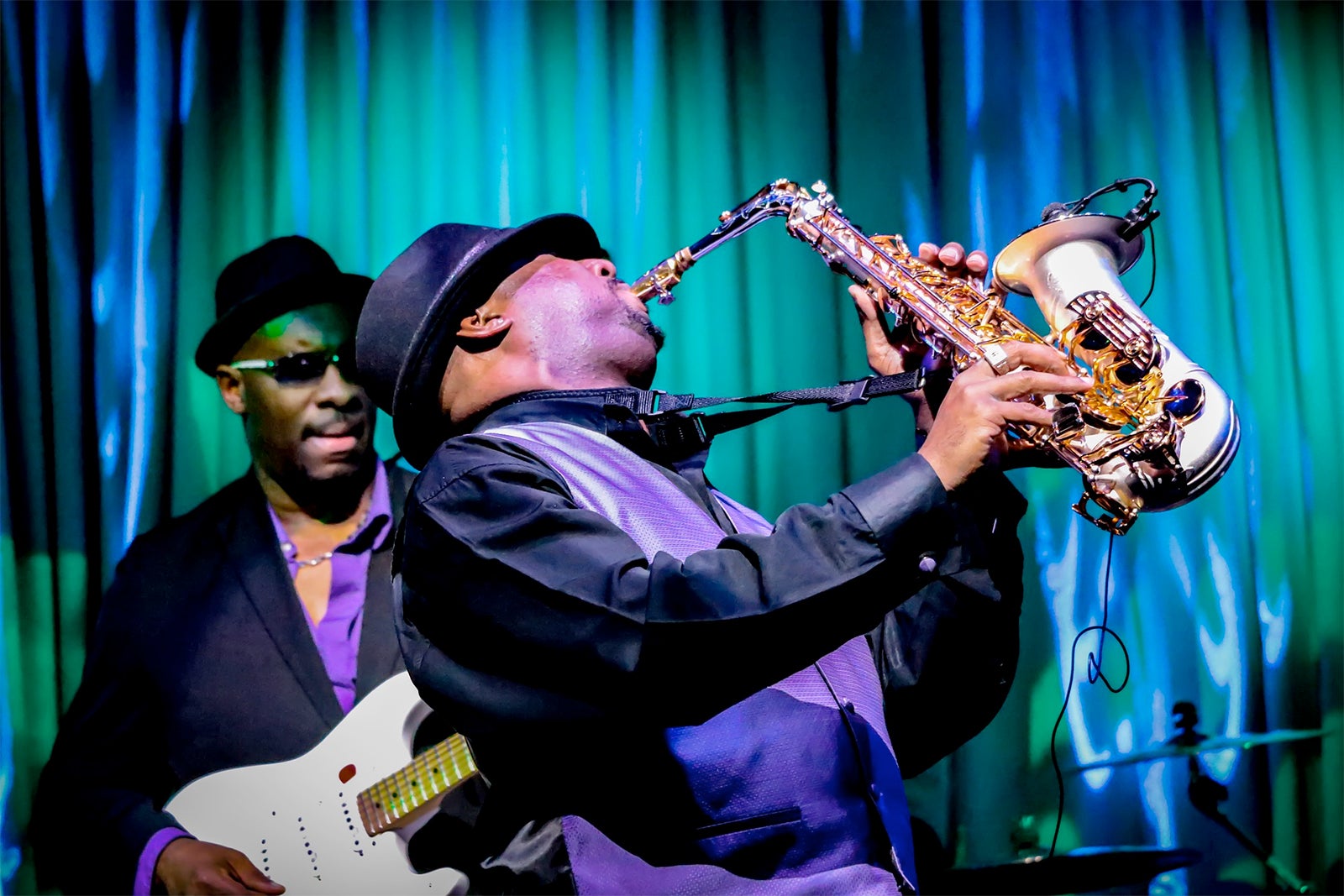 Treat yourself to the symphony or other live music performance after dinner. The Scottsdale Center for the Performing Arts is only about 15-minute walk from downtown Scottsdale, hosting a wide variety of music and dance performances such as jazz concerts, ballet, and comedy tours.
Another option for live performances is the Arizona State University Kerr Cultural Center (a 10-minute drive from downtown). This is a smaller theater, offering a more intimate setting for nationally renowned speakers, musical performances, and even mixed media electronic performances.
10
Interact with contemporary art installations at Wonderspace
Become part of the display
Wonderspace, a 10-minute walk from downtown across the Salt River, not only displays contemporary art installations but also integrates you into the displays. It allows artists to connect on visceral levels with you through the use of untraditional methods.
From sewing machine concerts, kinetic hourglass sculptures that start pouring as soon as it senses your presence, to walking through pink clouds and rainbow fabric rooms, all the displays are designed to take you to the next level of how art can stimulate the mind and senses.
Location: 7014 E Camelback Rd., Scottsdale, AZ 85251, USA
Open: Wednesday–Friday from 5 pm to 10 pm, Saturday from 10 am to 10 pm, Sunday from noon to 7 pm
Phone: +1 480-718-2156
Back to top