10 Best Music Festivals in the USA
USA Music Festival Guide
Attending a music festival in the USA is one of the best ways to celebrate your love for music and dance culture with like-minded souls. Many of these annual celebrations take place over the weekend in major cities such as Miami, New York, and New Orleans. To keep things interesting, some music festivals also feature plenty of outdoor games, film screenings, and even wellness programs such as yoga, lawn games, and art installations.
Whether you're a fan of metal, indie rock, R&B or EDM, check out our USA music festival guide to find one that best suits your musical taste. Be warned that tickets tend to sell out as soon as the festival line-ups are announced, so make sure to plan your party well in advance.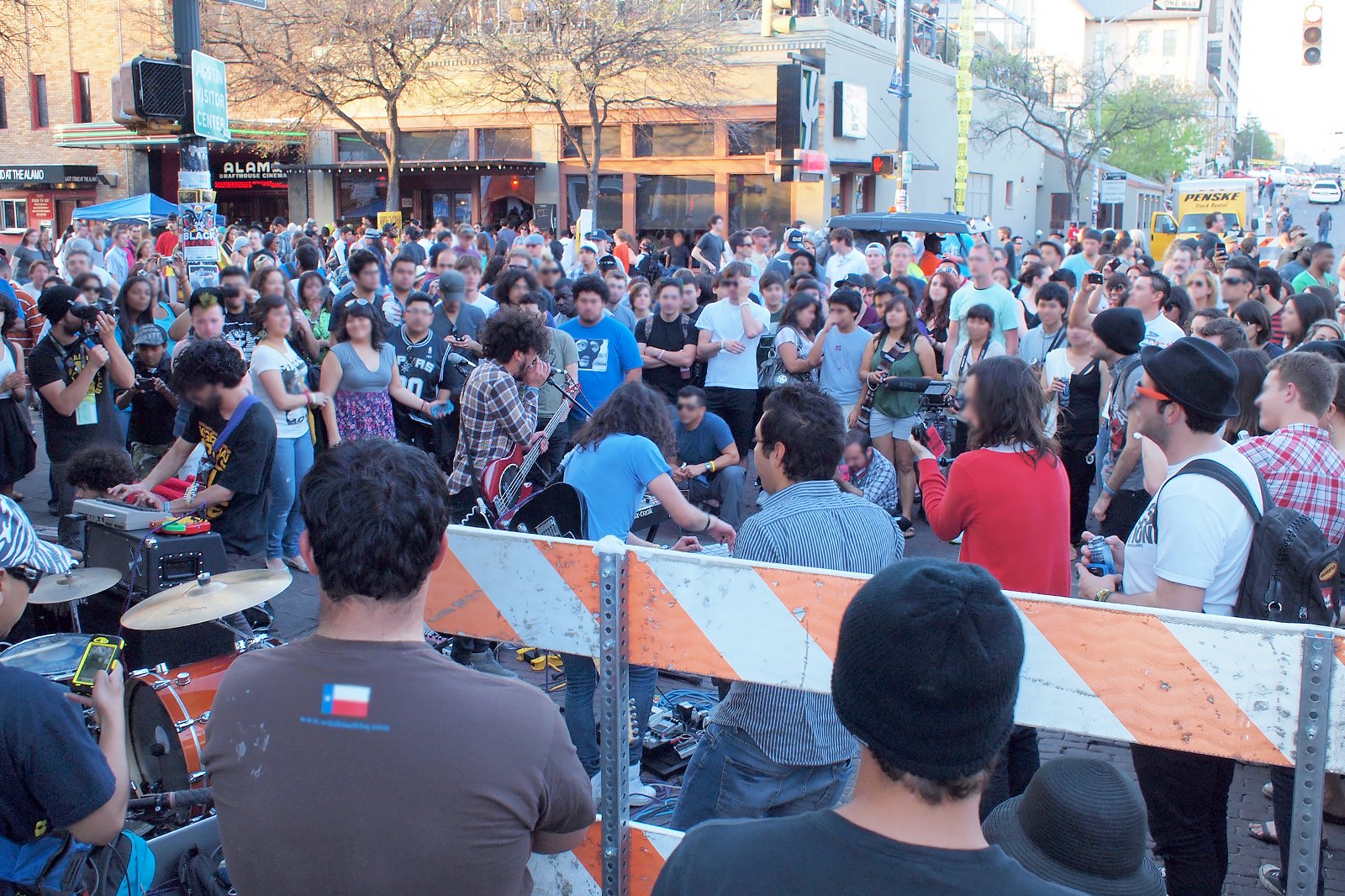 SXSW
March: A 10-day mashup of music, film, interactive media and business in Austin
SXSW (South by South West) is an annual festival in Austin that covers music, film, interactive media, and businesses. One of the largest music festivals in the USA, expect more than 2,000 artists from 65 countries perform a variety of genres, from rock, punk, metal to hip-hop, indie, and electronic music. Wellness expos, trade shows, networking events, and film screening run concurrently at several venues within Austin, including International Day Stage Austin Convention Center, Brush Square Park, and Austin City Hall.
Location: Austin, Texas , USA
Open: 10 days in early March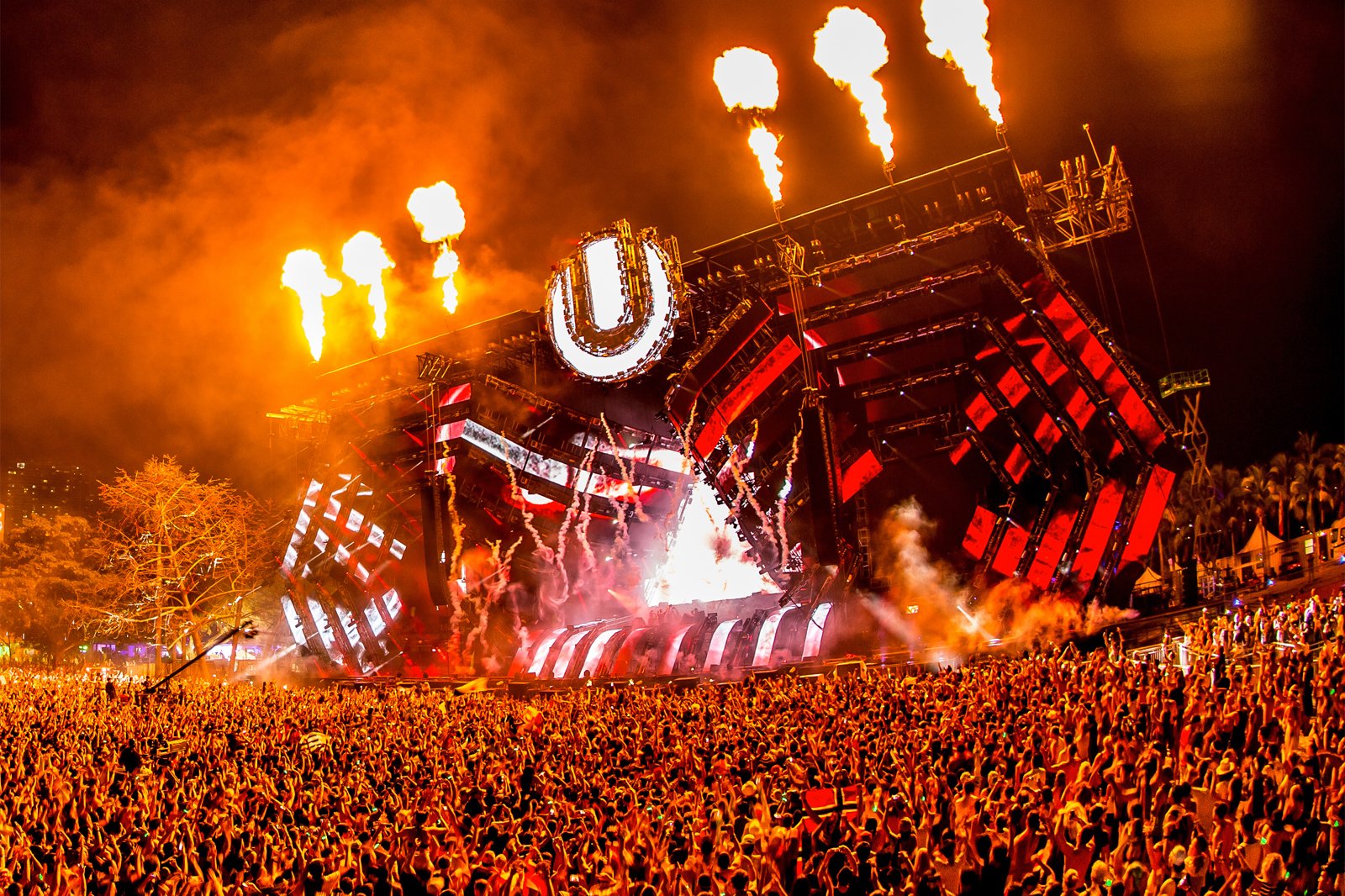 Ultra Miami
March: Experience the ultimate celebration of electronic music in Miami
Ultra is celebrated in many major cities around the world, but Miami is where the festival first took place back in 1999. Every summer, up to (sometimes over) 150,000 electronic music fans gather at Bayfront Park in downtown Miami to catch internationally-acclaimed DJs such as Diplo, Paul Van Dyk, and Tiësto. Expect lots of booze, wild crowds, and heart-pumping music well into early morning at this weekend-long music festival.
Location: 301 Biscayne Blvd, Miami, FL 33132, USA
Open: 3 days in late-March
Phone: +1 866-433-4594
photo by Raveguy23 (CC BY-SA 4.0) modified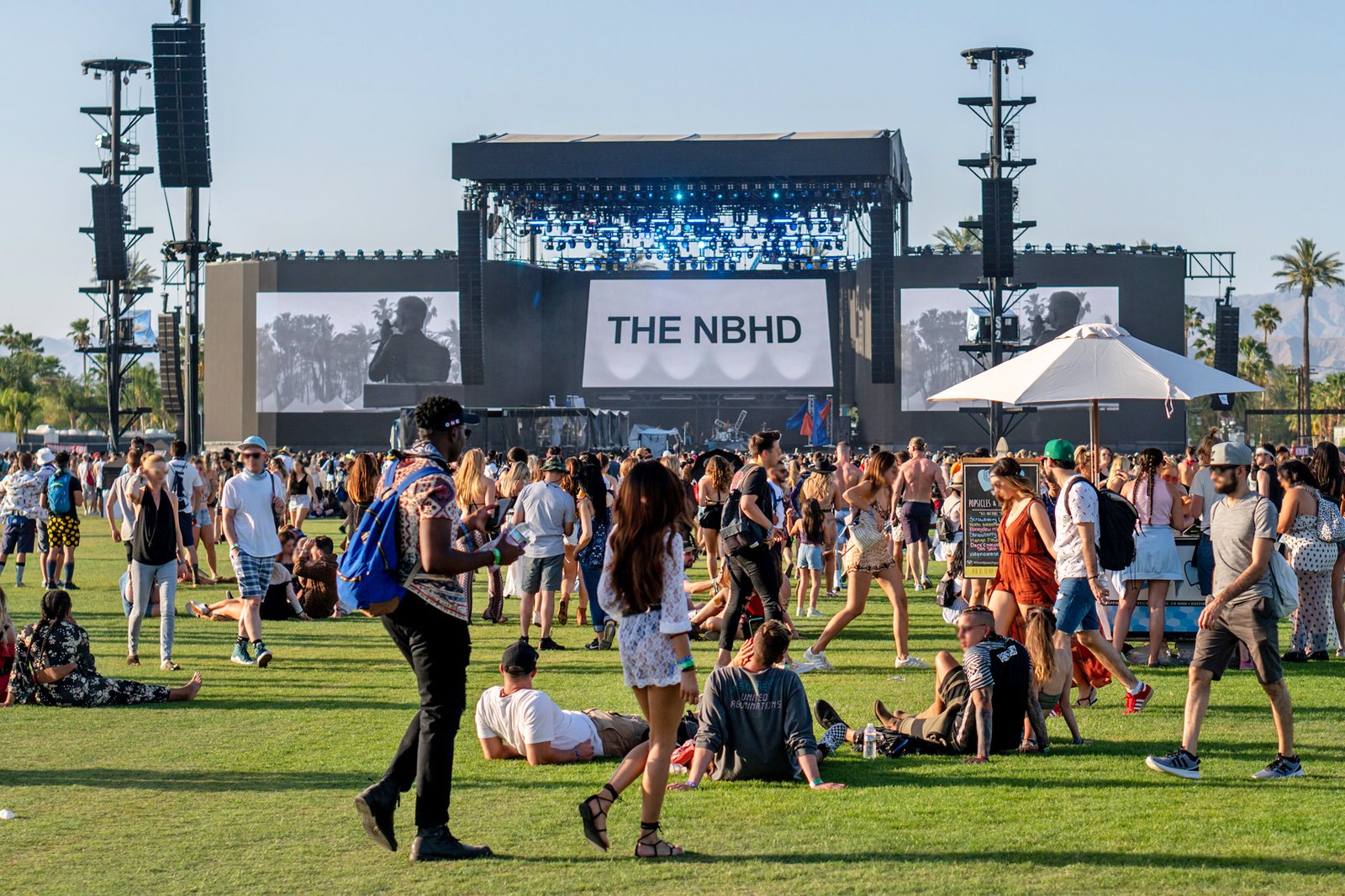 Coachella
April: Spot your favorite Hollywood celebs at this hippy music festival
The iconic Coachella has been drawing a huge crowd of music fans to Empire Polo Club in Indio since 1999. The festival's past headliners are often world-renowned artists such as Beyoncé, Radiohead, Depeche Mode, and Paul McCartney. If you're lucky, you also get the chance to spot well-dressed elites and Hollywood celebrities strolling the grounds throughout the day. Coachella typically takes place over the course of 2 weekends in mid-April.
Location: 81800 Avenue 51, Indio, CA 92201, USA
Open: 2 weekends in mid-April
New Orleans Jazz & Heritage Festival
April - Early-May: Shop for handcrafted items whilst enjoying live music at Jazz Fest
The New Orleans Jazz & Heritage Festival is where you can enjoy jazz, gospel, blues, and world music over the course of 2 weekends. Also called Jazz Fest, the annual showcase takes place at the Fair Grounds Race Course in central New Orleans, and there are about 12 concert stages and dozens of tents hosting heritage talks, cooking demonstrations, and children's activities. The city center hosts several marketplaces in conjunction with the festival, with hundreds of local vendors selling handcrafted clothing, pottery, musical instruments and photographs.
Location: 1751 Gentilly Blvd, New Orleans, LA 70119, USA
Open: Late-April - Early-May
Phone: +1 504-410-4100
photo by Doug Anderson (CC BY 2.0) modified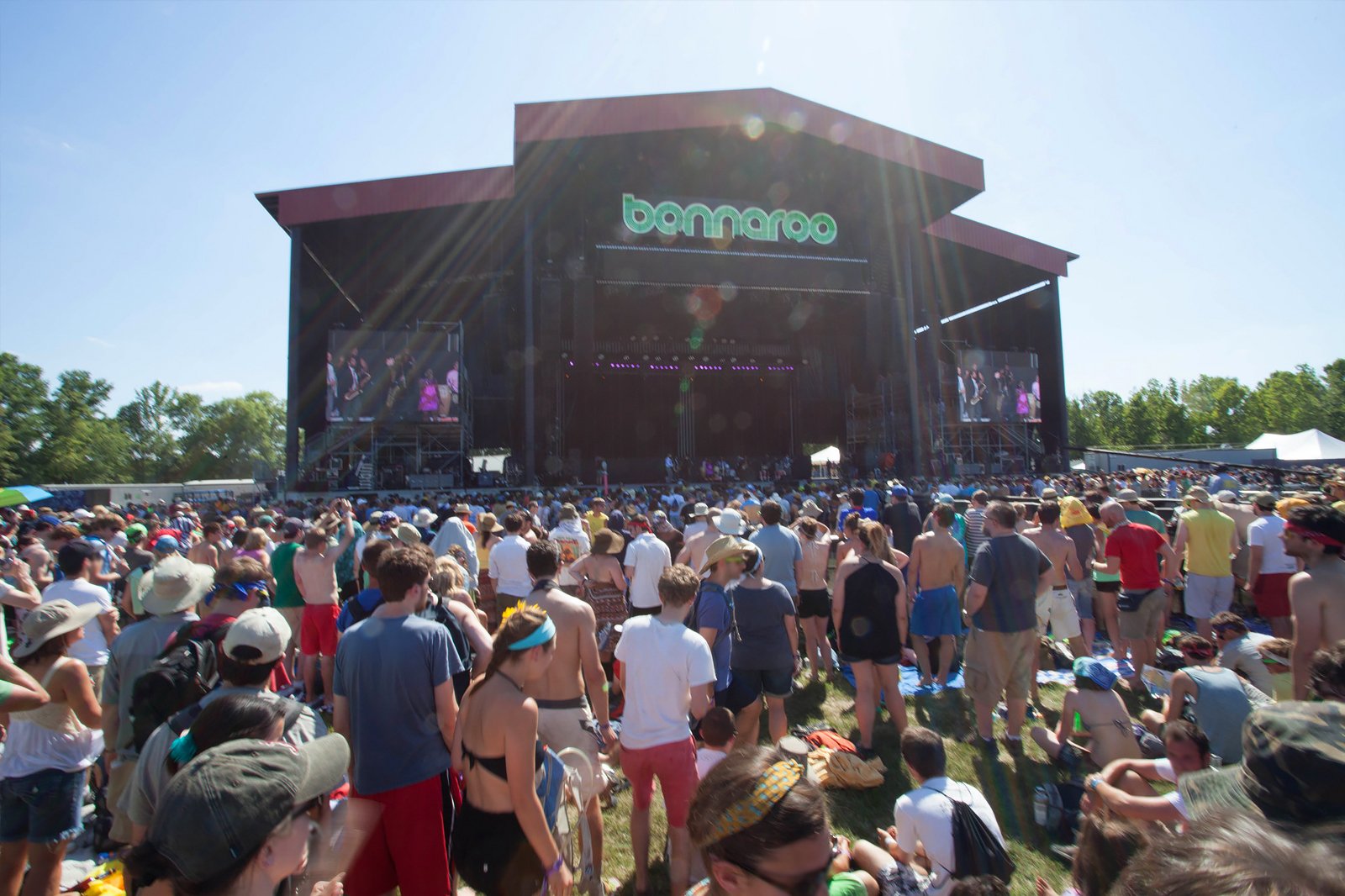 Bonnaroo
June: Enjoy 4 days of live music, outdoor yoga, and art installations in Tennessee
Bonnaroo at Great Stage Park features more than 10 stages with an impressive line-up of over 150 musicians from all over the world. For 4 days, you get to enjoy just about any music genre at this annual festival, including gospel, reggae, jazz, Americana, bluegrass, pop, and rock. While waiting in between sets, check out activities such as outdoor yoga, silent disco, art installations, kid-friendly games, and parades. Several stages are dedicated to stand-up comedy and environmental talks, making Bonnaroo one of the most diverse festivals in the USA.
Location: Great Stage Park, Tennessee 37355, USA
Open: 4 days in mid-June
Phone: +1 800-594-8499
photo by Ray Terrill (CC BY-SA 2.0) modified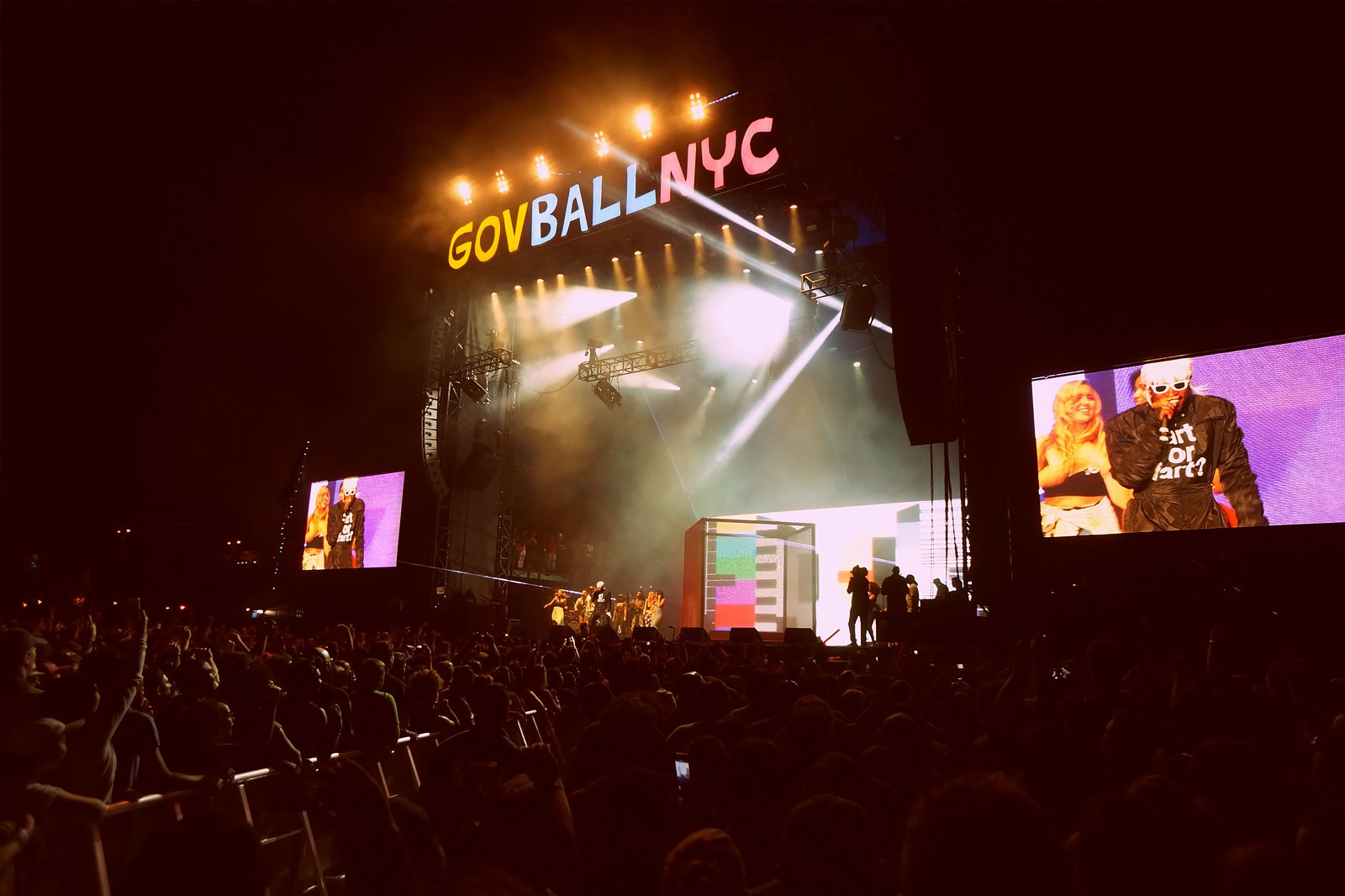 Governors Ball
June: Music concerts, food trucks, art demonstrations, and outdoor games at NYC's Randall's Island
Governors Ball entertains thousands of New Yorkers and traveling festivalgoers with music concerts, food trucks, art demonstrations, and outdoor games at Randall's Island Park. Since 2011, the weekend-long event has seen big names such as The xx, Beck, Guns N' Roses, Kings of Leon, and Outkast. Thanks to the park's expansive landscape, Governors Ball offers plenty of breathing space for those who want to relax in between sets. Lawn games, human board games, and silent discos are among the many activities you get to enjoy throughout the day.
Location: Randalls Island, New York, NY, USA
Open: 3 days in early-June
photo by anax44 (CC BY-SA 2.0) modified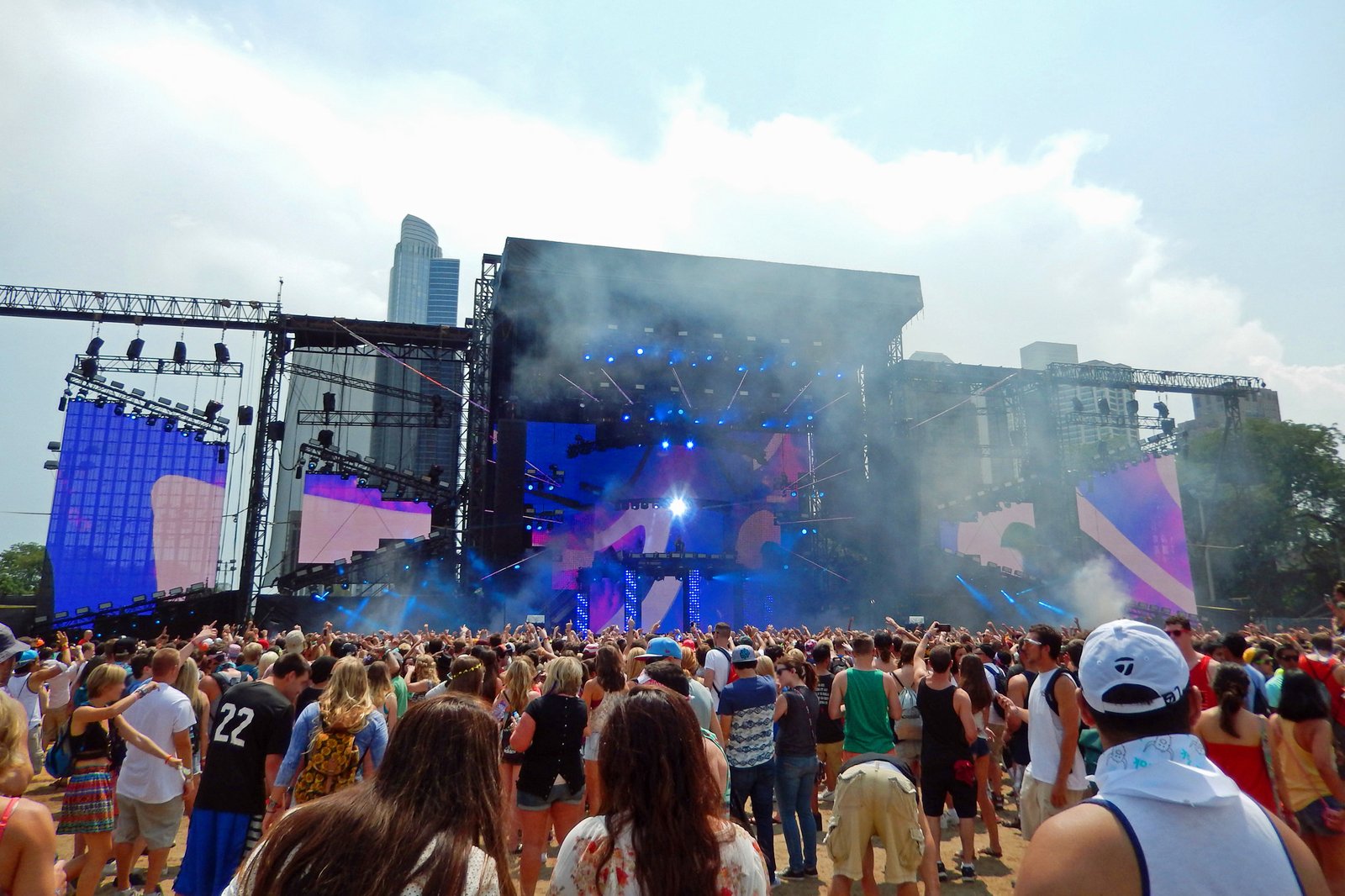 Lollapalooza
August: Catch alternate acts at Chicago's largest music festival
Lollapalooza Festival in August is when you get to enjoy live music by renowned alternate bands over the course of a weekend in Chicago. The event takes place in Grant Park, and features 8 concert stages and over 170 artists performing alternate rock, metal, punk, rock, electronic, and hip-hop music. Among the many acts that have performed at Lollapalooza include Arctic Monkeys, Nine Inch Nails, Depeche Mode, The Strokes, and Arctic Monkeys.
Location: Grant Park, Chicago, IL, USA
Open: Early-August: Friday - Sunday
photo by swimfinfan (CC BY-SA 2.0) modified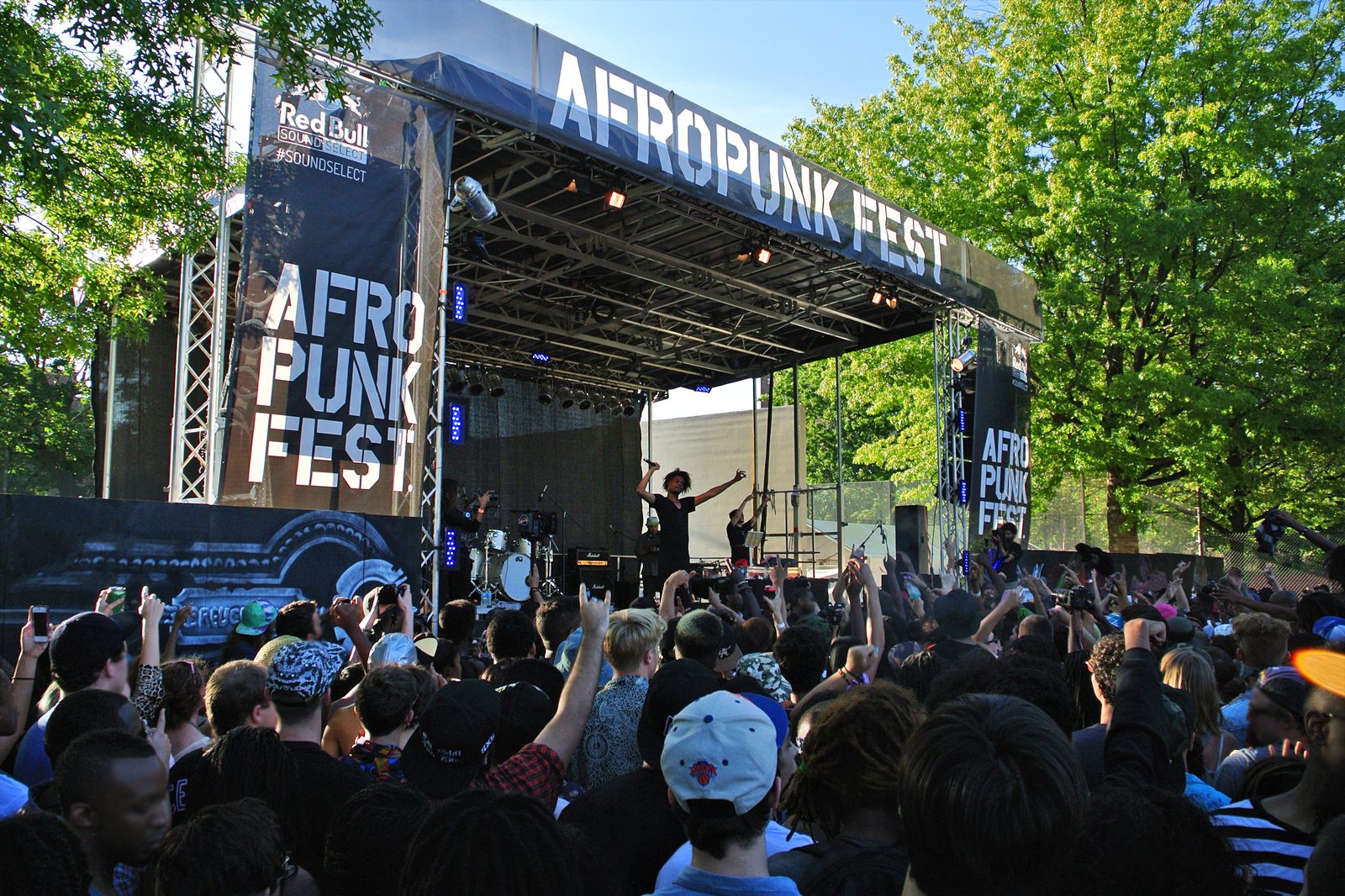 Afropunk
August: Brooklyn's celebration of African American music
Afropunk Festival is a weekend-long summer event that takes place at Commodore Barry Park in Brooklyn. Award-winning artists such as Erykah Badu, Janelle Monae, Lenny Kravitz, and Grace Jones are among Afropunk's past performers. Expect a crowd of up to 60,000 music fans decked out in colorful clothes and accessories, many of which are one-of-a-kind pieces. As with most festivals around the world, you get to enjoy crafts markets, outdoor games, and food trucks all day long.
Location: Commodore Barry Park, Flushing Avenue & N. Elliot Pl, Brooklyn, NY 11201, USA
Open: 3 days in late-August
photo by Subsocietal Inc. (CC BY-SA 2.0) modified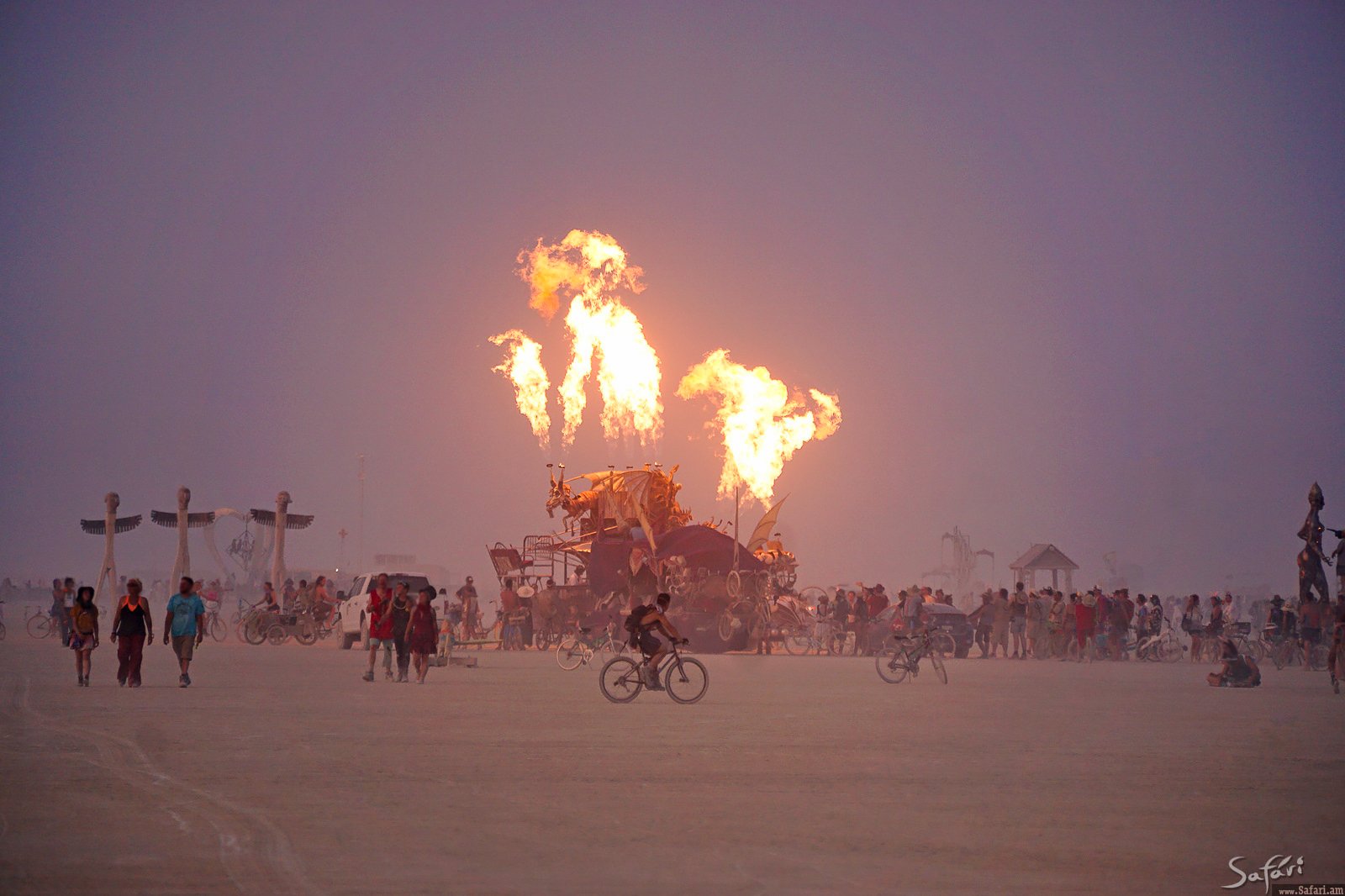 Burning Man
August/September: Celebrate music and art in the middle of a desert
Burning Man is a week-long festival that takes place in Nevada's Black Rock Desert. Every year, a temporary town is erected to host thousands of festivalgoers, volunteers, and artists for the entire duration of the event. Expect quirky art installations, fire shows, music concerts by renowned musicians, wild parties, and lastly, the burning of a massive wooden effigy at Burning Man. Note that dust storms are rather common occurrences, so bring along goggles and facemasks to protect yourself.
Location: Black Rock City, Nevada, USA
Open: Late-August - early-September
photo by Anastasiy Safari (CC BY 2.0) modified
ESSENCE
July: A celebration of African American music and culture in New Orleans
ESSENCE is a 3-day festivity that's dedicated to African-American music and culture in the USA. Held at the Mercedes-Benz Superdome stadium in New Orleans, you get to enjoy a variety of activities throughout the festival, including expos and talks on various topics, art demonstrations, and hundreds of vendors selling Afrocentric fashion and accessories. ESSENCE is also a popular festival to enjoy live performances by R&B and hip-hop icons such as Janet Jackson, Snoop Dogg, and Mary J. Blige.
Location: 1500 Sugar Bowl Dr, New Orleans, LA 70112, USA
Open: Early-July: Friday - Sunday