10 Best Festivals in Chicago
Unique Chicago Celebrations You Won't Find Anywhere Else
Every month is festival month in Chicago, with the city bringing in world-class musicians, culinary leaders, art and cultural fests annually. No matter the time of year, the city has a unique celebration and festival that will meet the interests of many visitors.
Music fans are drawn to the iconic Lollapalooza and indie-powerhouse Pitchfork Music Festival. For a high-energy party, the colorful celebrations of Northalsted Market Days and St Patricks Day will have partygoers entertained for days. If you're inclined toward art and history, check out the unique local art scene at Bucktown Arts Fest or experience the growth of blues music at the Chicago Blues Festival. Entertainment is a key facet of the city's identity, which the best festivals in Chicago deliver in excess.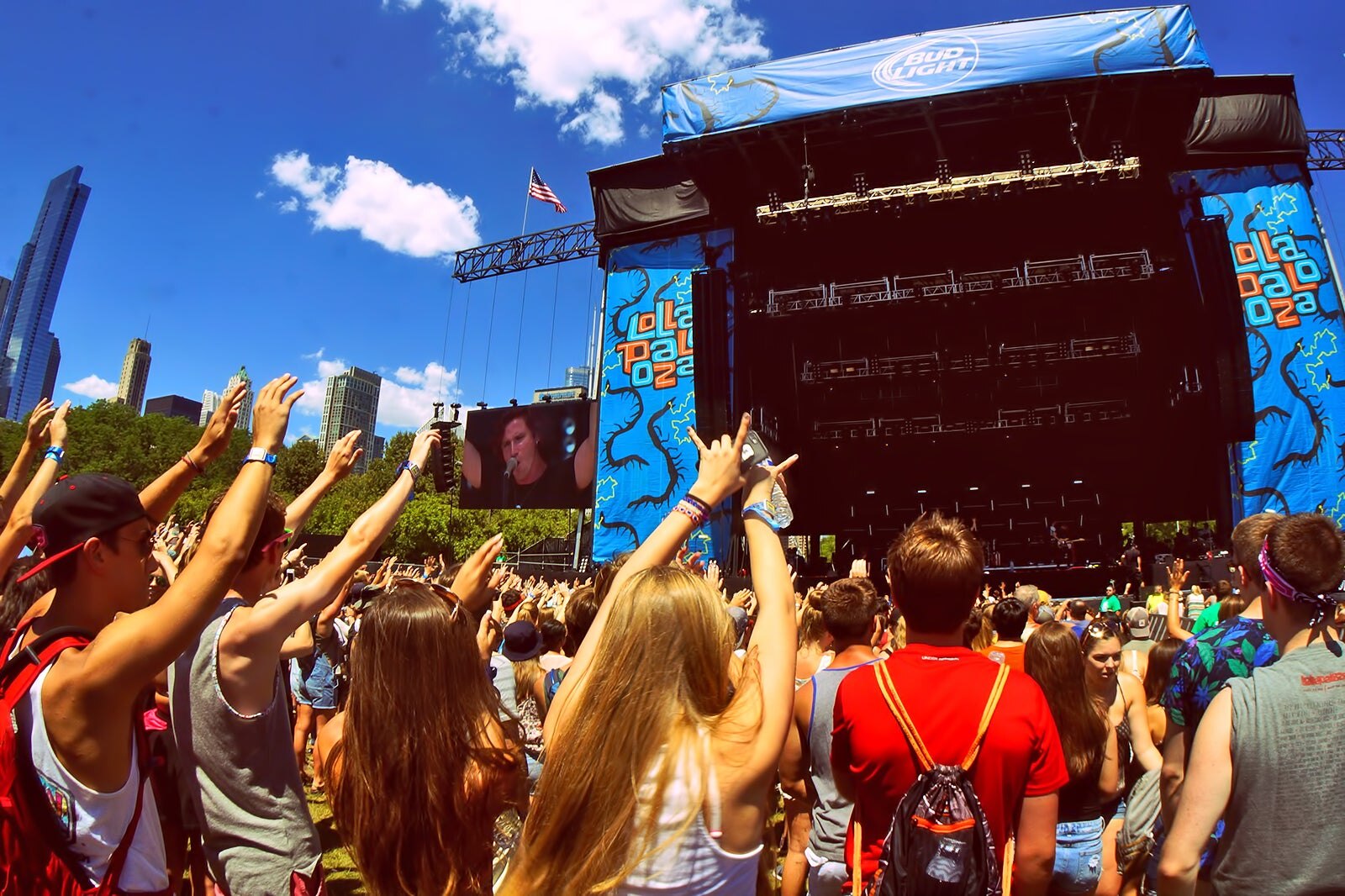 The world-renowned Lollapalooza is one of the most mentioned festivals for music lovers. Hosted in Grant Park, in the shadow of downtown Chicago, the festival brings in over 160,000 people every August for the 4-day extravaganza. The world-class acts appeal to music fans across the spectrum, with genres ranging from EDM and reggae to heavy metal and alternate rock. Accompanying the music is a host of incredible visual artists, food vendors and V.I.P. experiences.
If you're feeling fancy, upgrade to a cabana and avoid the massive crowds while enjoying prime viewing locations. Getting to and from the festival can be a real challenge, so opt for taking the mass transit CTA system or an Uber.
Read more
photo by Aneil Lutchman (CC BY-SA 2.0) modified
2
Northalsted Market Days
The Midwest's largest street festival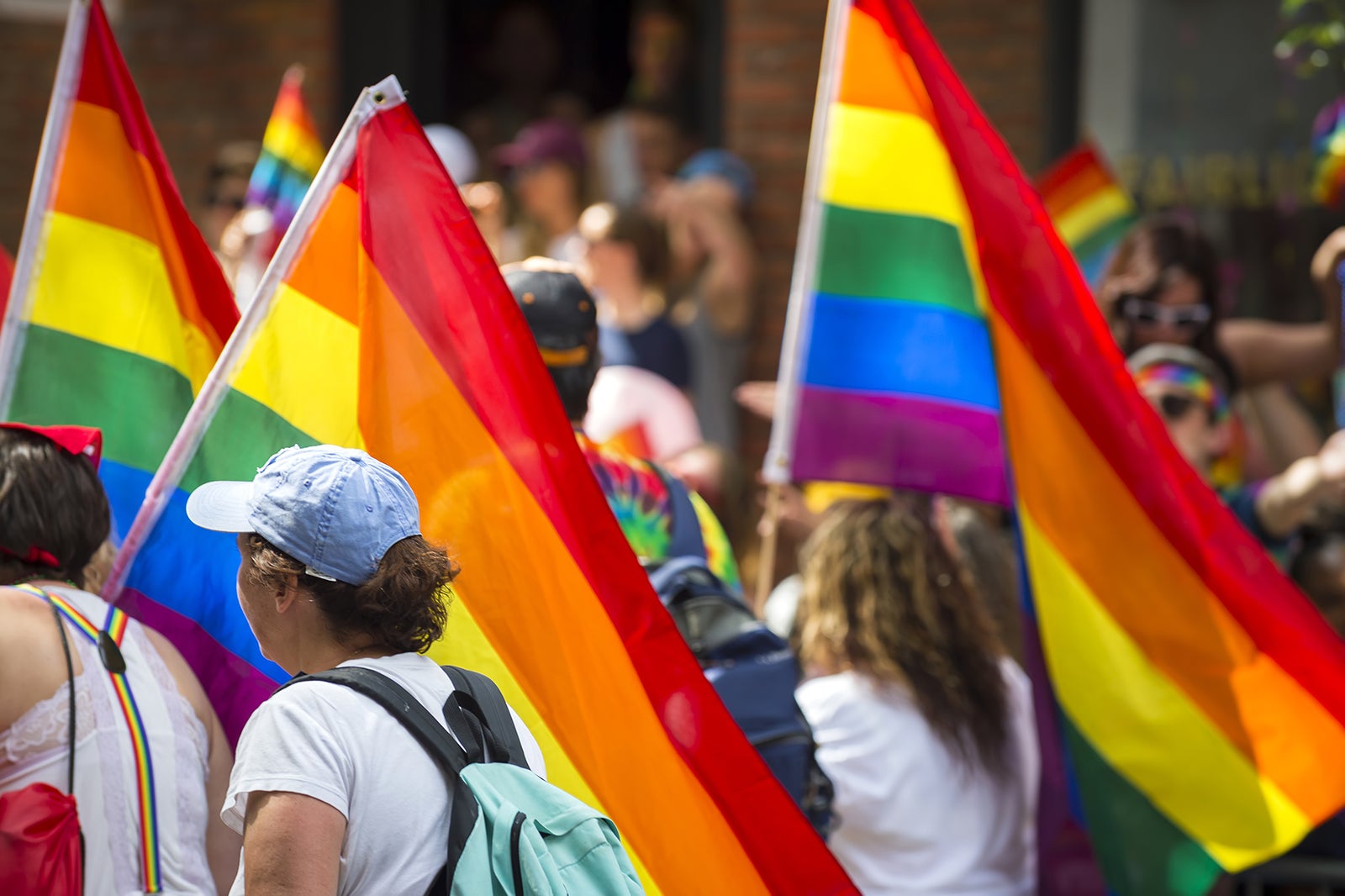 Northalsted Market Days is one of the USA's most inclusive LGBTQ+ gatherings. Located in the Chicago neighbourhood of Northalsted – aka 'Boystown' – the week-long festival is an explosion of color. It features a slew of unique arts and crafts vendors, DJ booths, musical acts, food trucks and creative cocktails. Make sure to dress to impress and stock up on caffeine to enjoy this high-energy party together with 100,000 like-minded attendees.
August in Chicago can be very hot, so come prepared with water, sunscreen and light beachwear. Also, bring a $10 bill for the community-focused entry donation. Northalsted Market Days is best accessed via the CTA Red, Brown and Purple lines, as finding parking can take up a lot of time.
3
Pitchfork Music Festival
Where locals go to listen to new, never-heard-before-music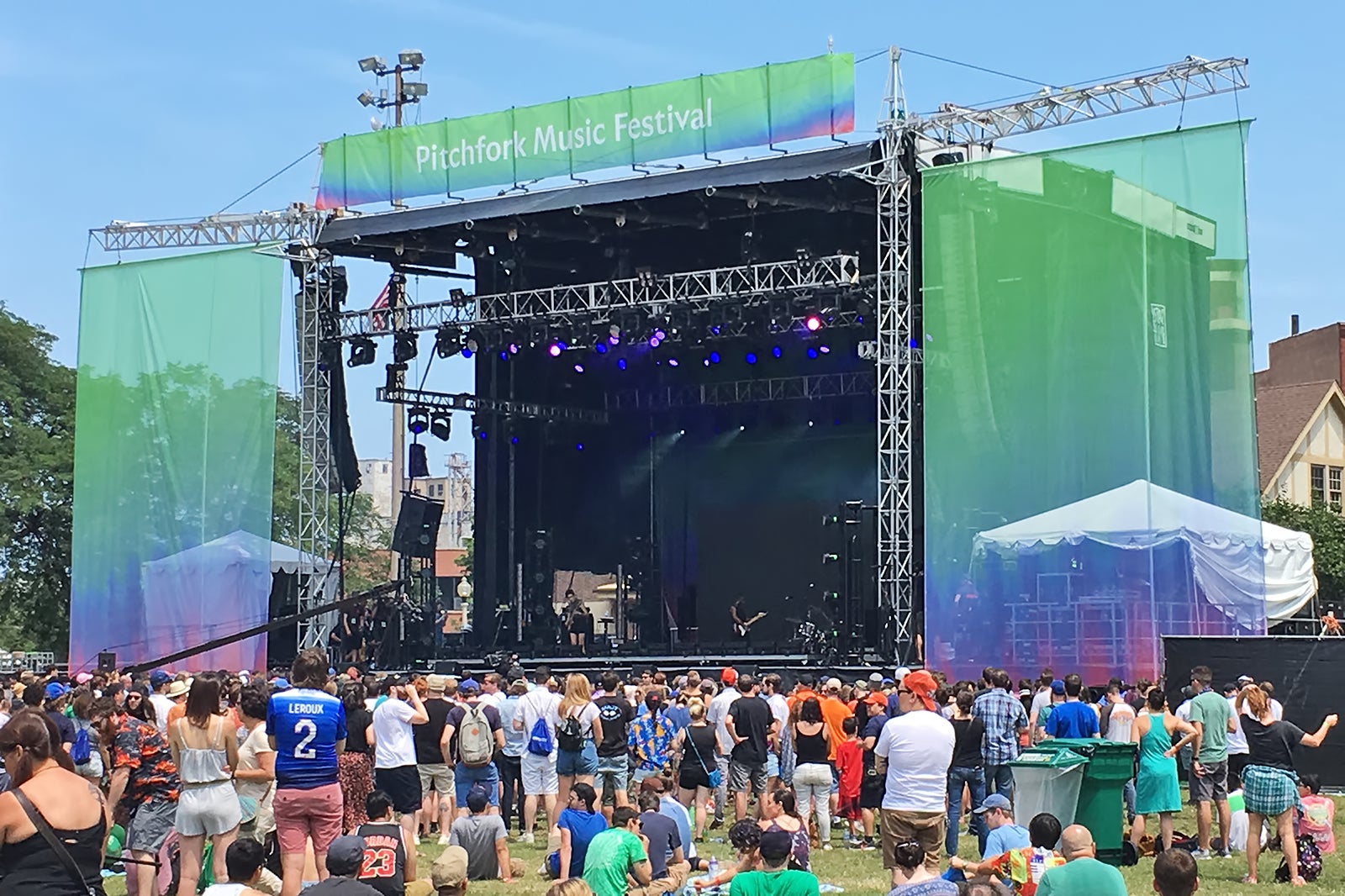 The Pitchfork Music Festival is where serious music lovers can vibe to jelly sessions and soak up a beautiful summer day in Chicago. Instead of outlandish crowds and pyrotechnics, you'll find a meticulously curated lineup of superb musicians with a heavy focus on the indie genre. Along with over 40 performers tearing up the stages, there is a host of tasty food stalls, non-profit booths, and even a pop-up craft festival.
The Pitchfork Music Festival takes place annually on the grassy slopes of Union Park. It's a good idea to bring a lawn chair to rest your feet after hours of dancing. Several CTA stations intersect at the park, but biking to the festival is a local tradition you should partake in.
photo by swimfinfan (CC BY-SA 2.0) modified
4
Chicago Blues Festival
Get your funk on and enjoy a little splash of Motown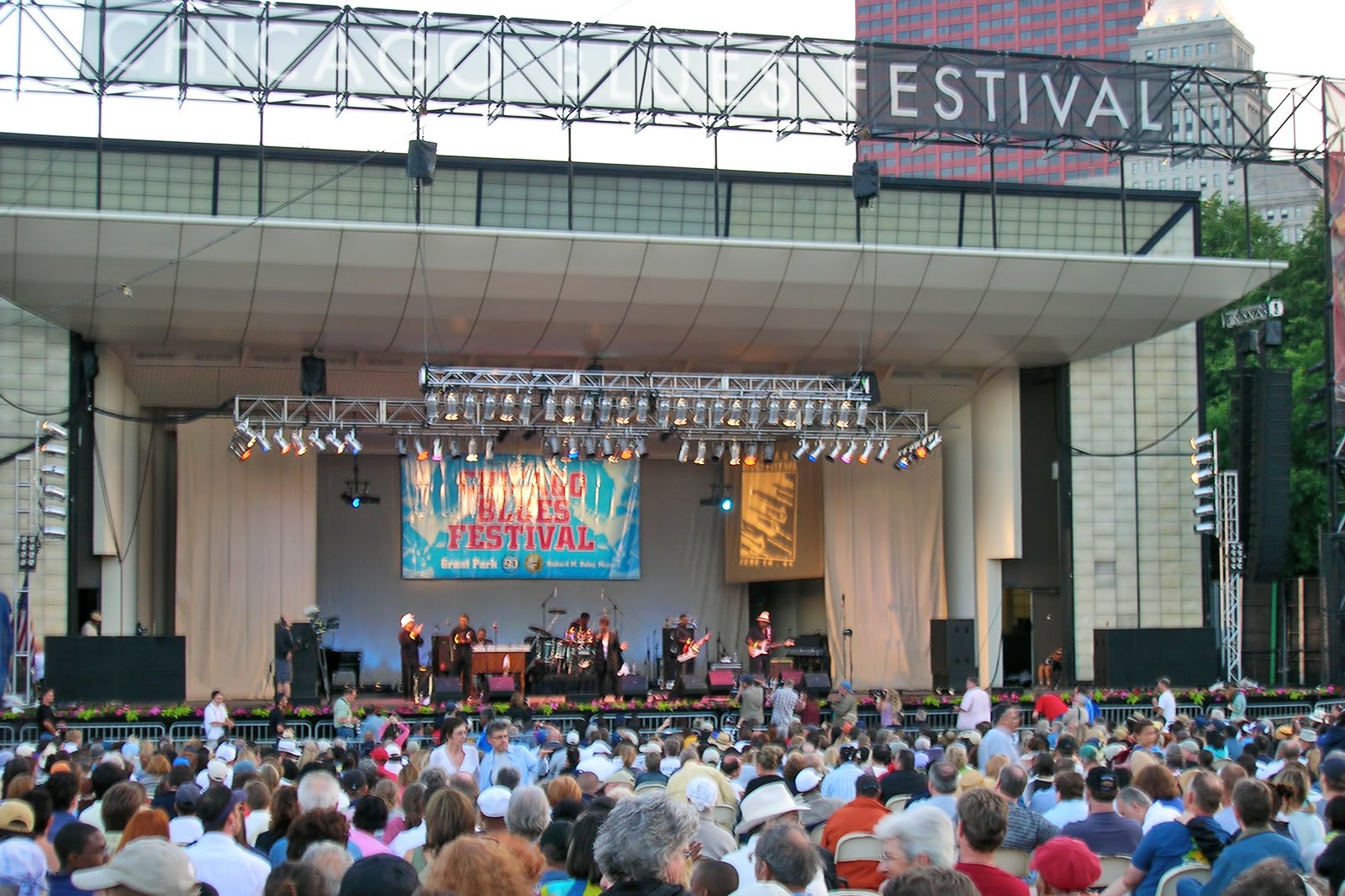 The Chicago Blues Festival has been a staple of the city's music scene for decades, bringing in top-tier Motown, funk and soul acts to celebrate these unique styles of music. Hosted in Millenium Park, this 100% free festival will have you dancing the 'boogie-woogie' throughout a weekend in June.
You'll find some unique, unexpected gems, with a full array of piano masters, soul singers, funk folklorists, and even the occasional harpist in the line-up. Support this incredible festival by buying food and beverages from the local vendors. Also, check out the numerous info stations showcasing the history and evolution of blues music in Chicago.
photo by FlyingToaster (CC BY 3.0) modified
5
Ribfest
Enjoy a weekend of juicy meats and BBQ sauce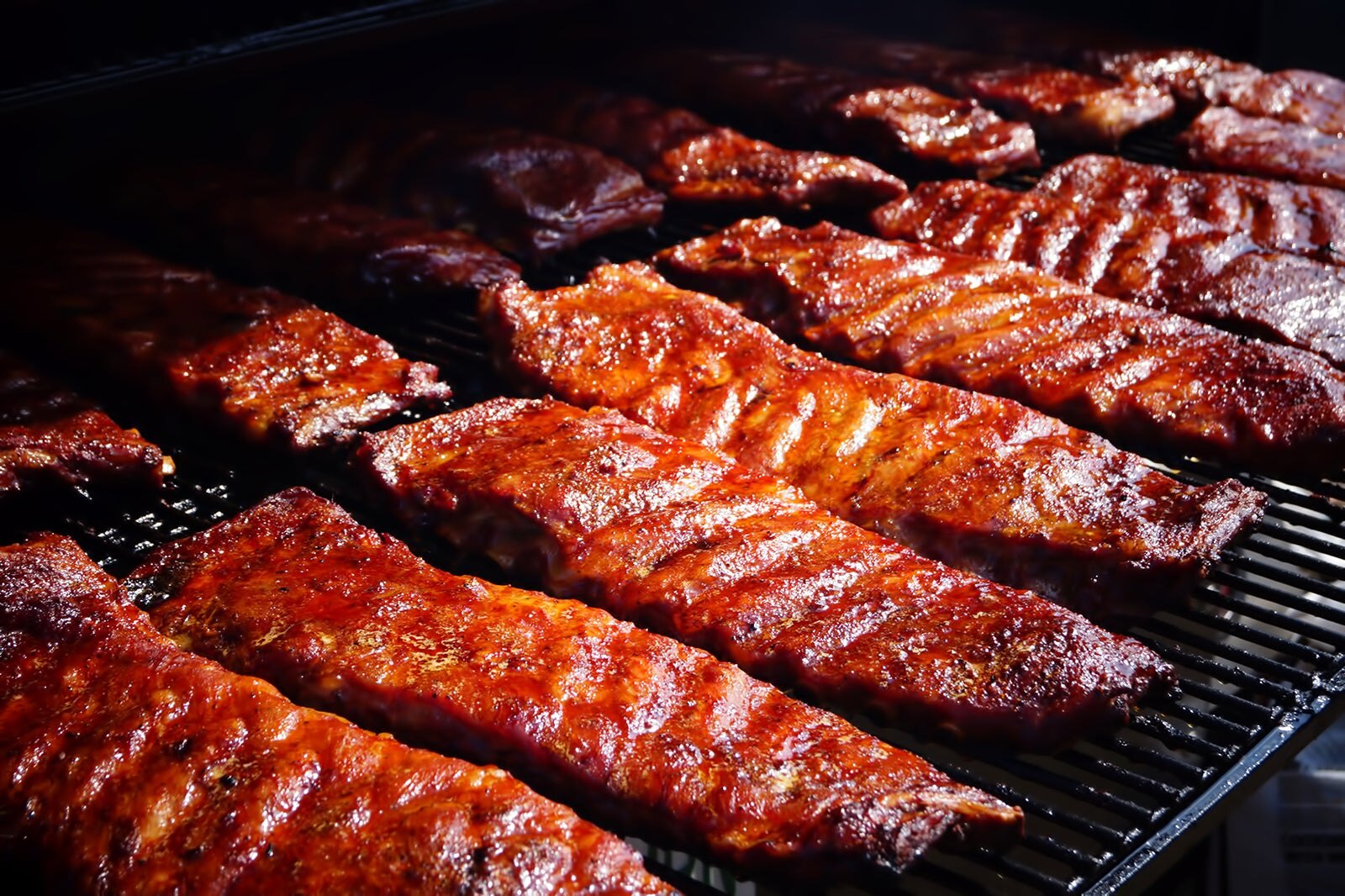 Ribfest is Chicago's way of bringing together fans of world-class BBQ from around the globe in the heart of Irving Park. With more than 60 local vendors smokin', grillin', and slathering up your favorite meats, chances are there's something for all members of the family.
Normally hosted in mid-June, Ribfest is more than just a foodie destination. It's a nationally recognized music festival that gathers local and national talents alike. Family entertainment includes picnic games and crafts, a kids' square and playground, and even People's Choice Awards for categories such as the Best Ribs. After the festival, head over to Horner Park along the banks of the Chicago River to walk off the overindulgence.
6
Lincoln Park Wine Festival
Skip the beer and enjoy Chicago's finest wine event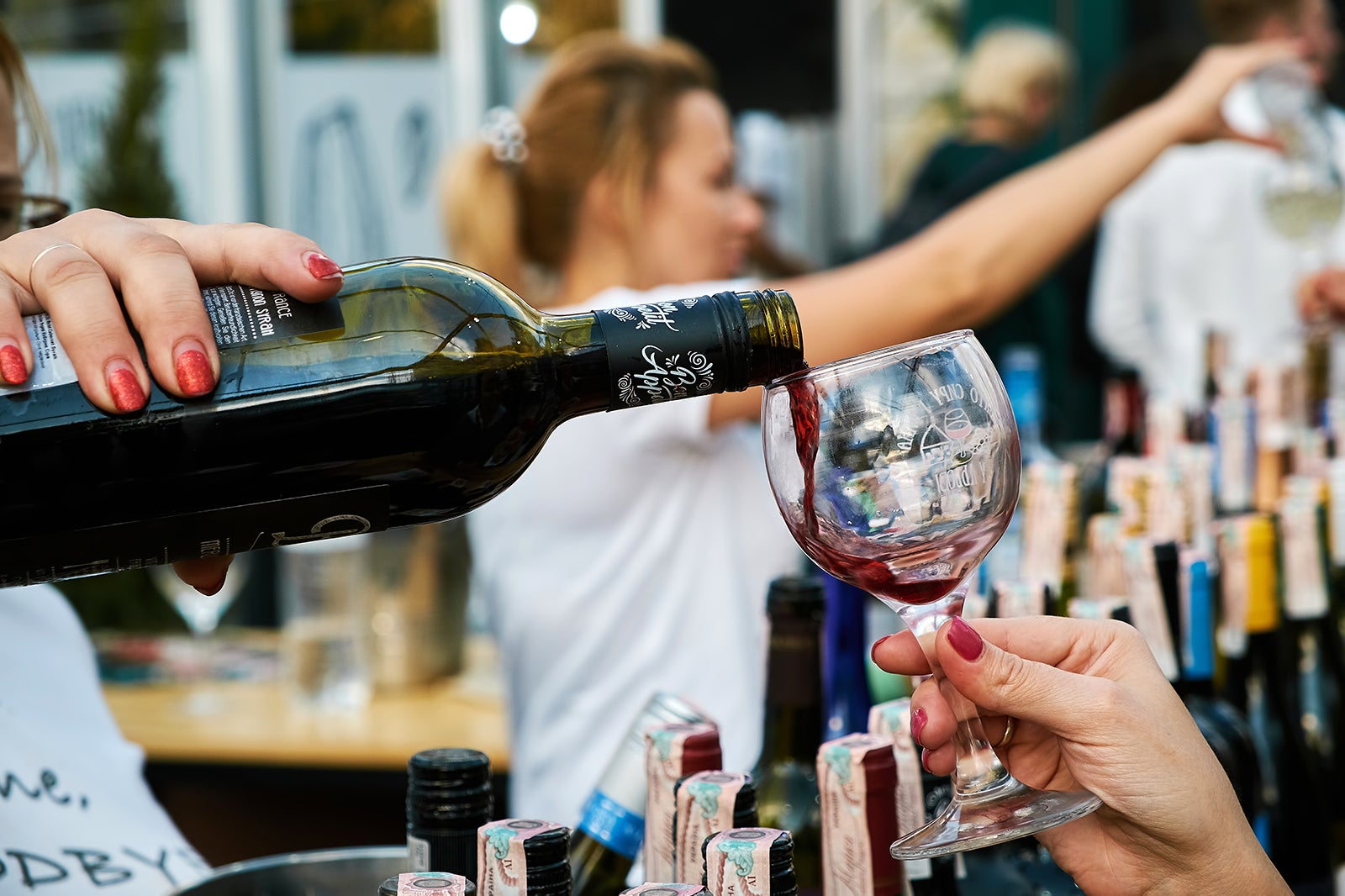 Every June, Jonquil Park hosts the Lincoln Park Wine Festival – the city's premier fest for sampling wines from around the world. With over 90 wineries in attendance, you could sample a crisp Chenin Blanc from Spain, a dry Pino Grigio from New Zealand, and a fruity Malbec from Argentina all in one day. Just make sure to pair your wines with an exquisite cheese plate or hors d'oeuvres from participating local restaurants.
The Lincoln Park Wine Festival is accompanied by a rich assortment of jazz musicians and rock music that will surely ignite your Friday night. The ticket system is tiered – the more you pay, the more tastings tickets you get. Don't worry, you can always buy more tickets onsite if you didn't buy enough in advance. To reach the park, it's best to take the CTA subway or rideshare.
7
Ravenswood on Tap
Where fans of craft beer celebrate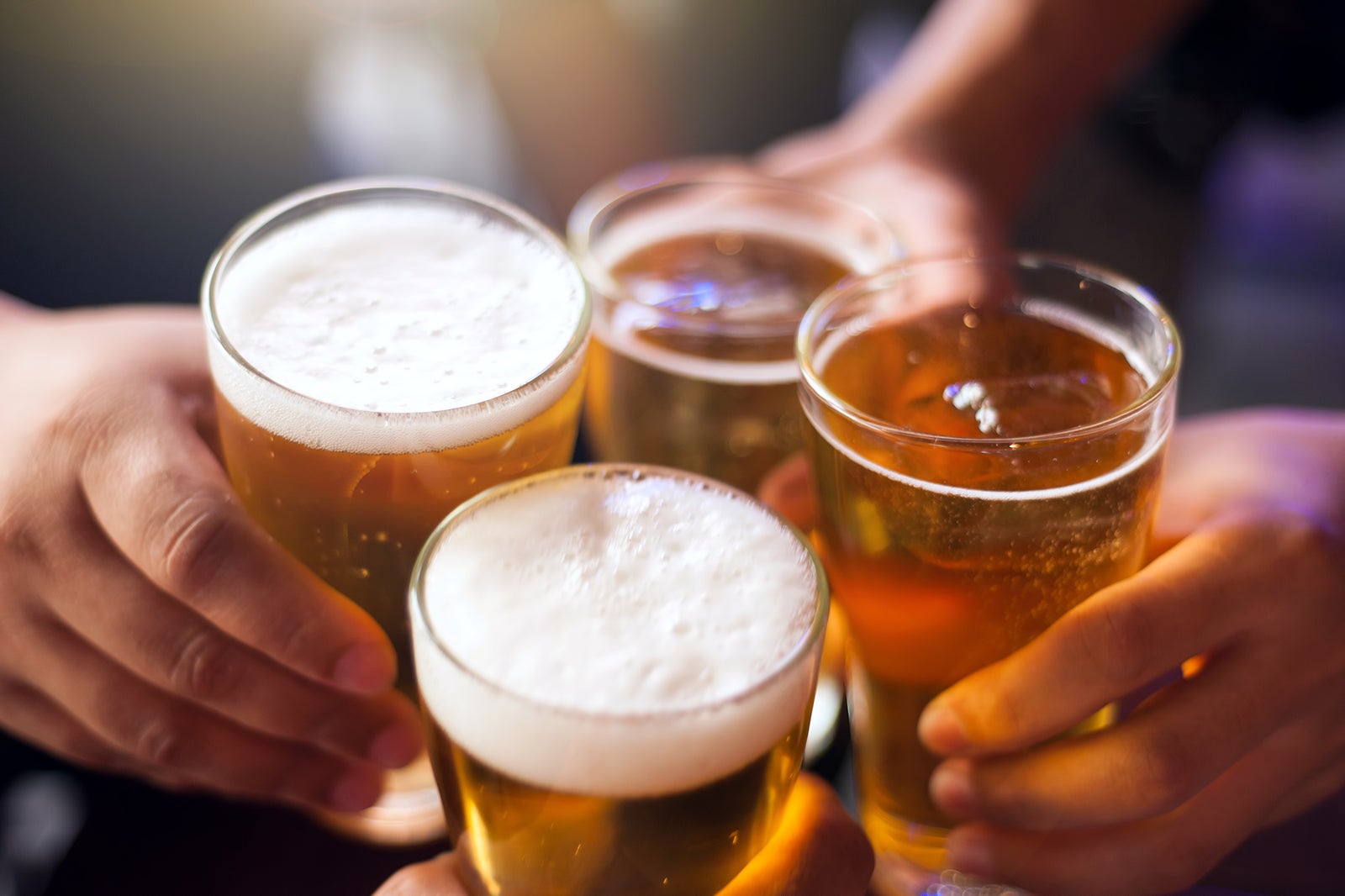 If you are into craft beer, Ravenswood on Tap is the Chicago festival for you. Located in the quaint neighbourhood of Ravenswood, the fest strip is aptly dubbed 'Malt Row' due to its high concentration of breweries – Band of Bohemia and Empirical Brewery being local favorites. Spend the day sampling a diverse beer selection with friends while strolling through the intimate tree-live boulevards.
Strong neighbourhood representation is a marquee attraction of Ravenswood, with dozens of local restaurants, artists and musicians showcasing their culture and skills. The 2-day event takes place every year in mid-June and continues to grow in size, with craft distilleries now joining the scene. Make sure to bring cash as credit cards aren't accepted, but you can buy drink tickets in advance.
8
Bucktown Arts Fest
Celebrate the arts at this unique neighbourhood festival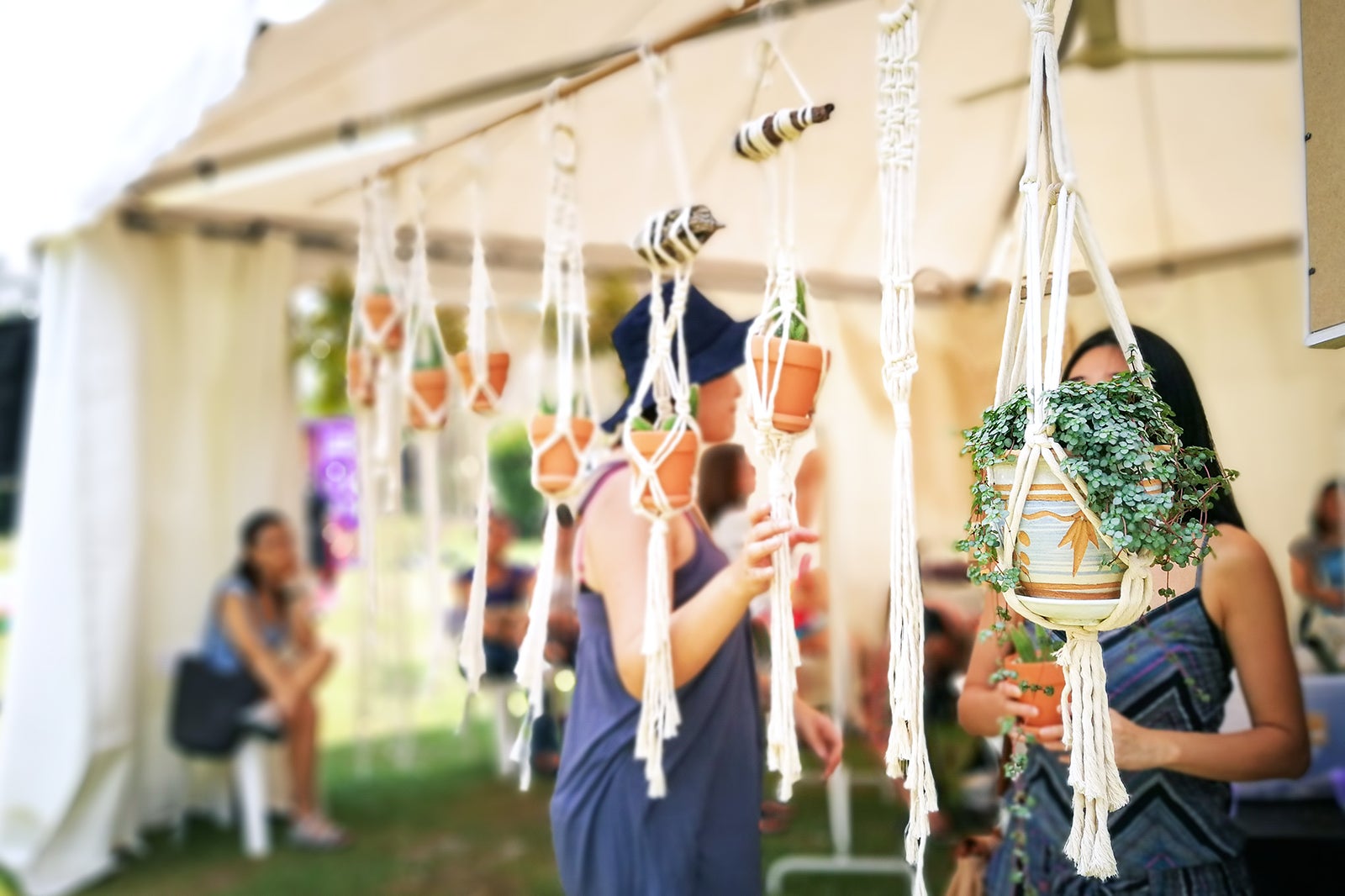 Go local and experience the community-driven art festival of Bucktown Arts Fest. Founded in the 1980s by 4 local artists wanting to share and celebrate their art, the festival has turned into a must-visit Chicago attraction. The festival is 100% volunteer-run and completely free to attend. All donations and proceeds going toward funding, developing and supporting arts education in the Bucktown/Wicker Park neighbourhoods.
Highlights of the festival include ceramic staple Bella Joy Pottery, who creates whimsical coffee mug designs – great for a vacation gift – and Mosaic Art Professionals, where you can learn firsthand how to craft a mosaic design. Accompanying the artists are a slew of delicious food trucks, beer tents, and local organization booths dotted around the festival grounds.
9
St. Patrick's Day
Chicagoans beloved marquee vacation celebration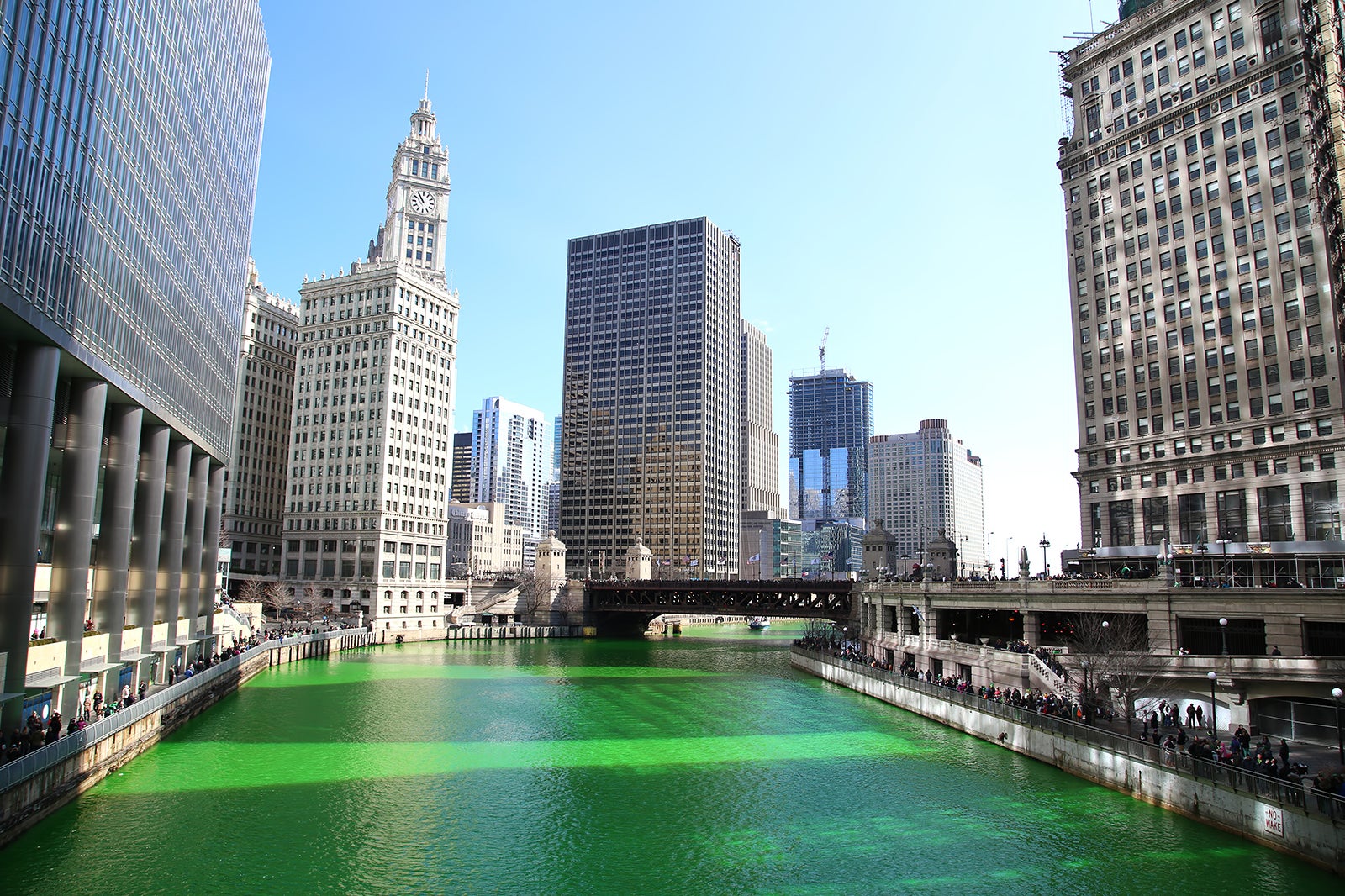 St. Patricks Day in Chicago is a true springtime carnival, with all attendees enthusiastically adorning green garb and celebrating the city's rich Irish American heritage. Start your day by witnessing the iconic bright green dyeing of the Chicago River – it's a sight to behold. This is followed by the outlandish St. Patrick's Day Parade, which consists of Irish step dancers, marching bands, elaborately decorated floats, and of course – bagpipers.
The true draw of St. Patrick's Day is the social aspect of bar-hopping Irish pubs and enjoying delicious food accompanied by a pint or two of Guinness. Two local watering holes you must swing by are the historic Galway Arms and whiskey-focused Lady Gregory's. Due to the festival's popularity, it's important to book accommodations well in advance. Outside of the festival, consider purchasing the cost-effective Go Chicago pass – this gives you access to the city's famed sightseeing attractions.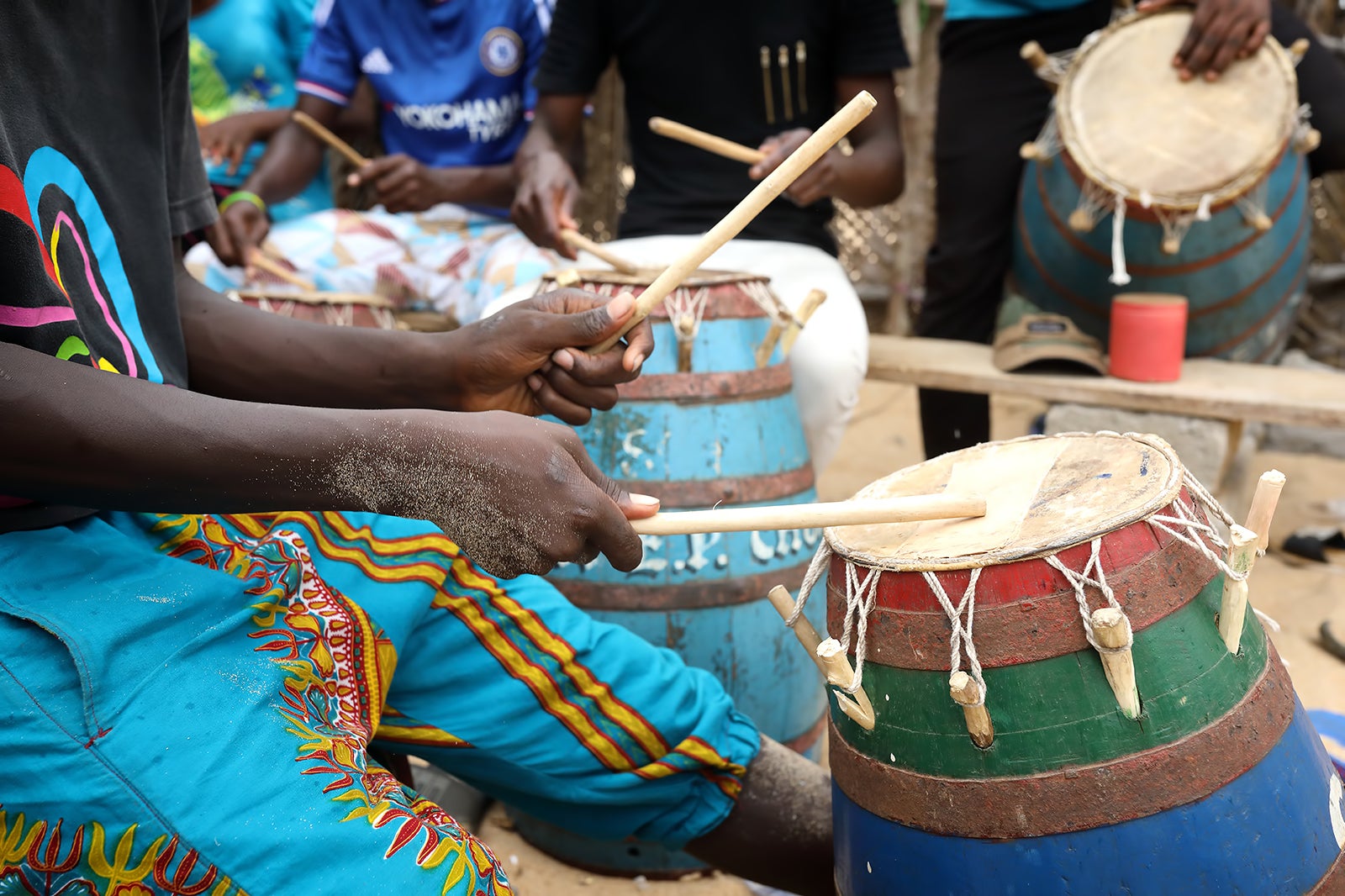 Broaden your horizons at the World Music Festival Chicago, where artists from over 80 countries descend on the city to share their culture and heritage through music. Taking place over 2 weeks in September, the completely free concerts provide visitors with a unique look into the many diverse populations that call Chicago home.
Enjoy a hypnotizing orchestral symphony from the island of Bali or listen to scrapyard percussion of Congolese drummers. Exotic tunes and cuisine abound at the World Music Festival Chicago, so don't overlook the delicious food truck options available. Make sure to check the festival's website to find the exact locations of its 17 concert venues, which are scattered across the city.
Read more
Back to top