10 Best Budget Beach Breaks in the USA
America's Best Cheap Beach Vacation Spots
America's coastline is home to many fantastic beach towns, but finding one that is easy on the wallet as well as the eye can be tricky. Fortunately, we've managed to pick out some of the most affordable resorts that promise beach-based fun on America's coastlines.
With its year-round sun and host of amusement parks, Florida is well represented here, though you'll find cheap beach vacations on both sides of the US. If you're looking for a west coast break, don't worry, we've rounded up some of our favorite Californian coastal spots to choose from too.
Daytona Beach, Florida
Family fun on the Atlantic coast
Daytona Beach, 2 hours north of Orlando, is a firm favorite for a family-friendly budget vacation. You'll find amusement parks, crazy golf, and a popular boardwalk here, all laid out along miles of golden sand. In the summer months, there's a carefree, carnival-like atmosphere in Daytona – especially when there's a race at the famous Daytona International Speedway racetrack!
After a day of relaxing at the beach, head to the Daytona Beach Bandshell. It hosts free live music from June to September, with a fireworks show on weekends. Here, you can find a host of hotels within easy reach of the beach for under $100.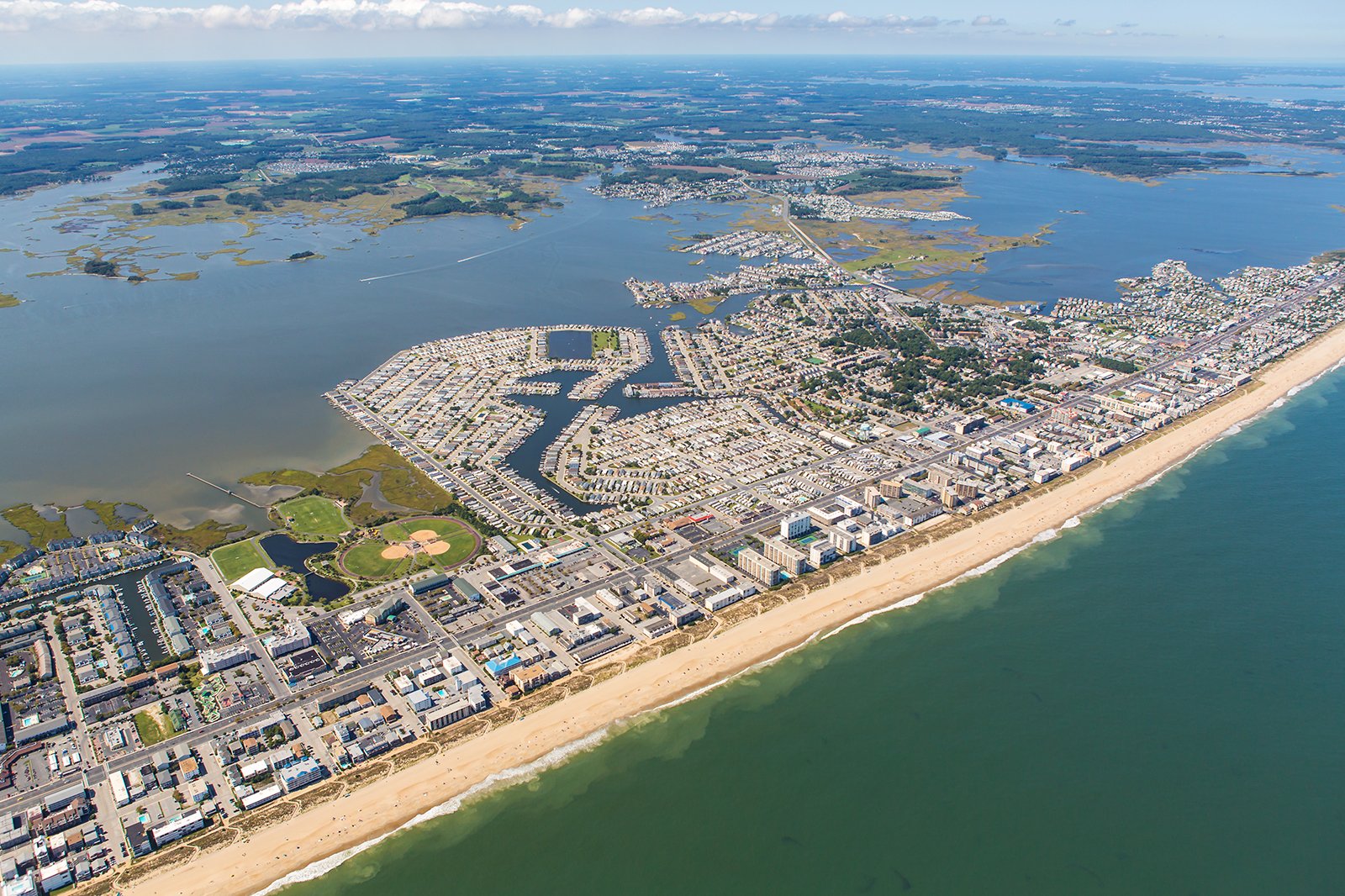 Ocean City, Maryland
A taste of yesteryear on the boardwalk
Walking the planks of Ocean City's boardwalk, you come to understand the appeal of this popular seaside town. Not much has changed here in the last 50 years or so. The enticing smell of Thrasher's Fries still competes with the caramel popcorn at Fisher's and the funnel cakes from the Alaska Stand.
There's a real nostalgic pleasure to playing old-timey games in Marty's Playland arcade, and the carousel at Trimper's Rides is one of the oldest still operating in the US. Northside Park is an excellent (and free) place to enjoy sea breezes with the family while flying kites or playing catch. If beachfront accommodations are too pricey, consider one of the hotels in West Ocean City a few kilometers inland.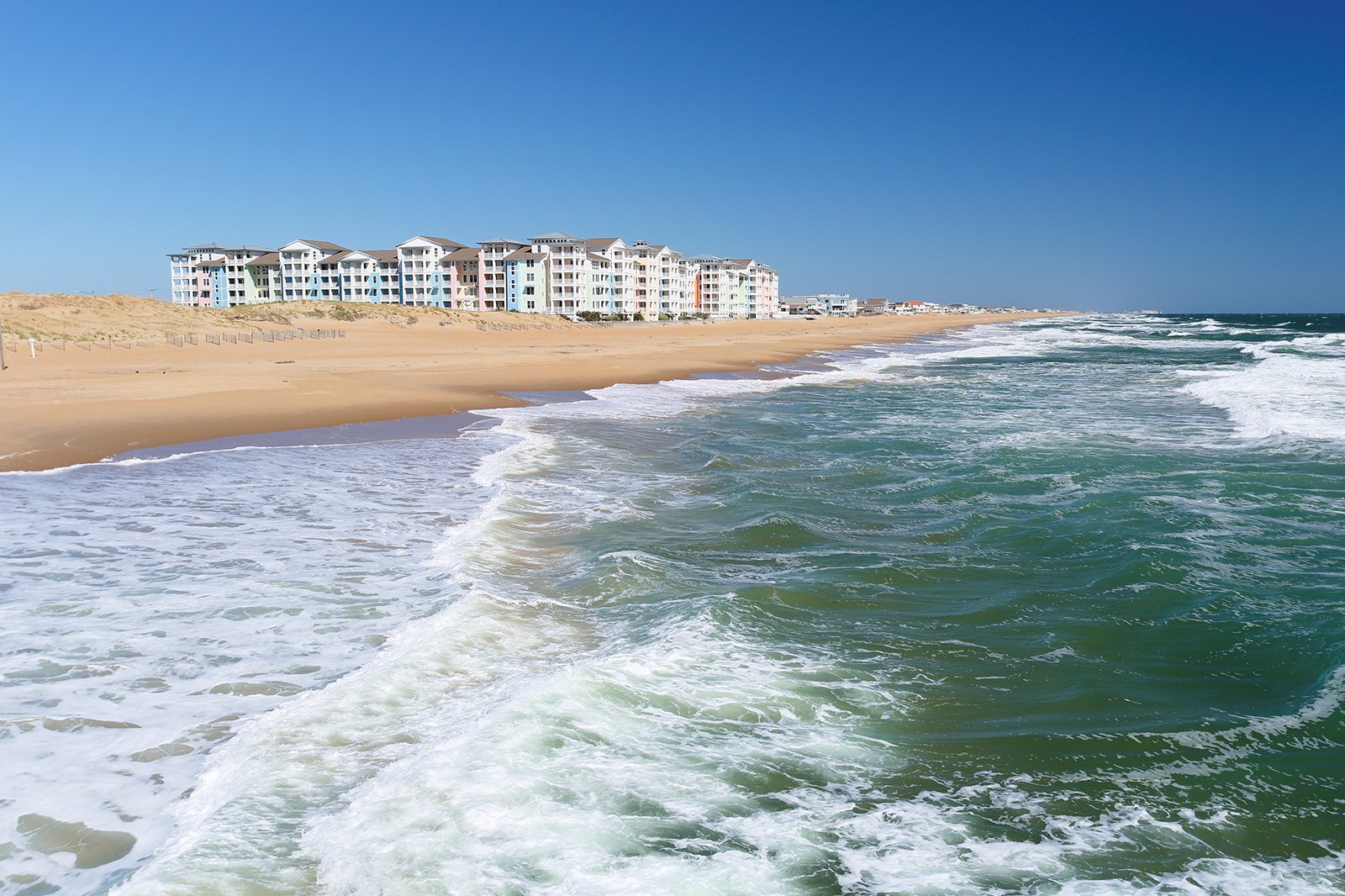 Virginia Beach, Virginia
One of America's most popular beach towns
Virginia Beach is a popular summer vacation spot thanks to its vast collection of restaurants, amusement parks, and reliable surf. The quality of the seafood in Virginia Beach is a huge draw. Chesapeake Bay blue crabs, oysters, scallops, and a bounty of fish are all on the menu at the many beachfront restaurants. Dine outside on benches with few formalities and amazing views.
Hotel rooms can be snapped up at reasonable rates in Virginia Beach, making it a popular budget destination. First Landing State Park – where the first English colonists arrived in 1607 – is an excellent spot for camping. The park has over 200 campgrounds and 20 cabins to choose from.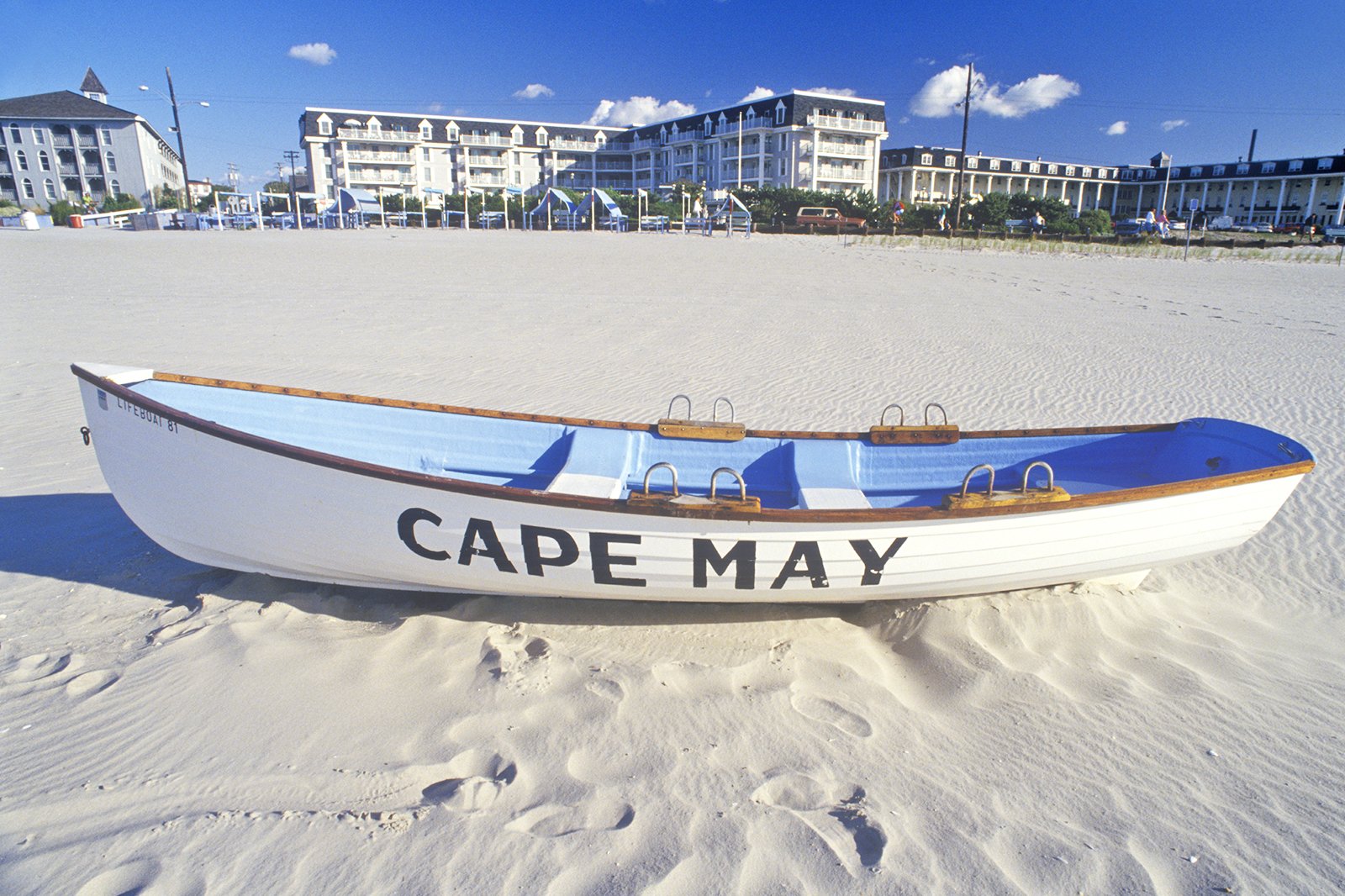 Cape May, New Jersey
A peaceful couples' retreat on the Atlantic coast
Cape May is a genteel beach town famous for its grand Victorian houses, many of which have been converted into hotels, shops, or restaurants. Cheap hotels are admittedly hard to find in this New Jersey town, but once you have a place to stay, much of the beauty of Cape May lies in the wealth of free activities to enjoy.
Head to the beach to search for crabs and seashells, or explore the trails inland that lead through forest and marshland. Cape May is home to an extraordinary number of migratory birds, and you'll see huge flocks flashing through the skies. Between March and November, you might even spot some humpback whales surfacing off the coast. The locals in Cape May have an active amateur dramatics community too, so you'll find live theatre performed throughout the year.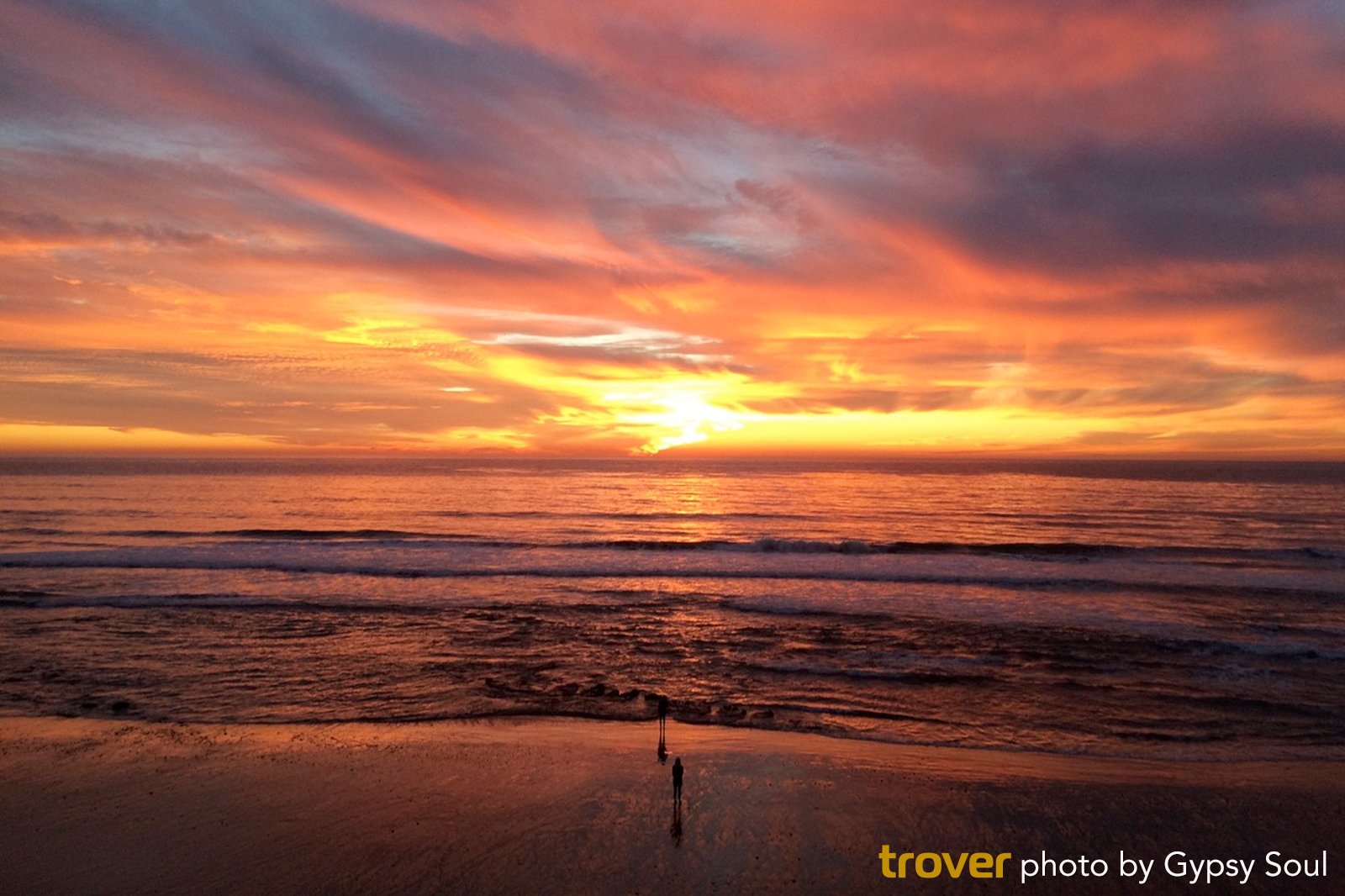 Carlsbad, California
Find your SoCal spirit
Carlsbad embodies the SoCal spirit with its miles of coastline and easy-going charm. This small beach town is around 30 miles north of San Diego, but feels much further from the bustle of a big city. The bi-annual Carlsbad Village Faire – held every May and November – sees the town inundated with visitors, but the rest of the year is far more relaxed, earning Carlsbad the moniker "the village by the sea".
Parts of the beach are backed by rocky cliffs, giving the area a wild and rugged feel. You can even camp overlooking the beach at several sites close to the town center. Volleyball is a popular beach activity here, as well as fishing on Oceanside Pier. On Fridays throughout the summer, there are free concerts held in parks and open spaces in town.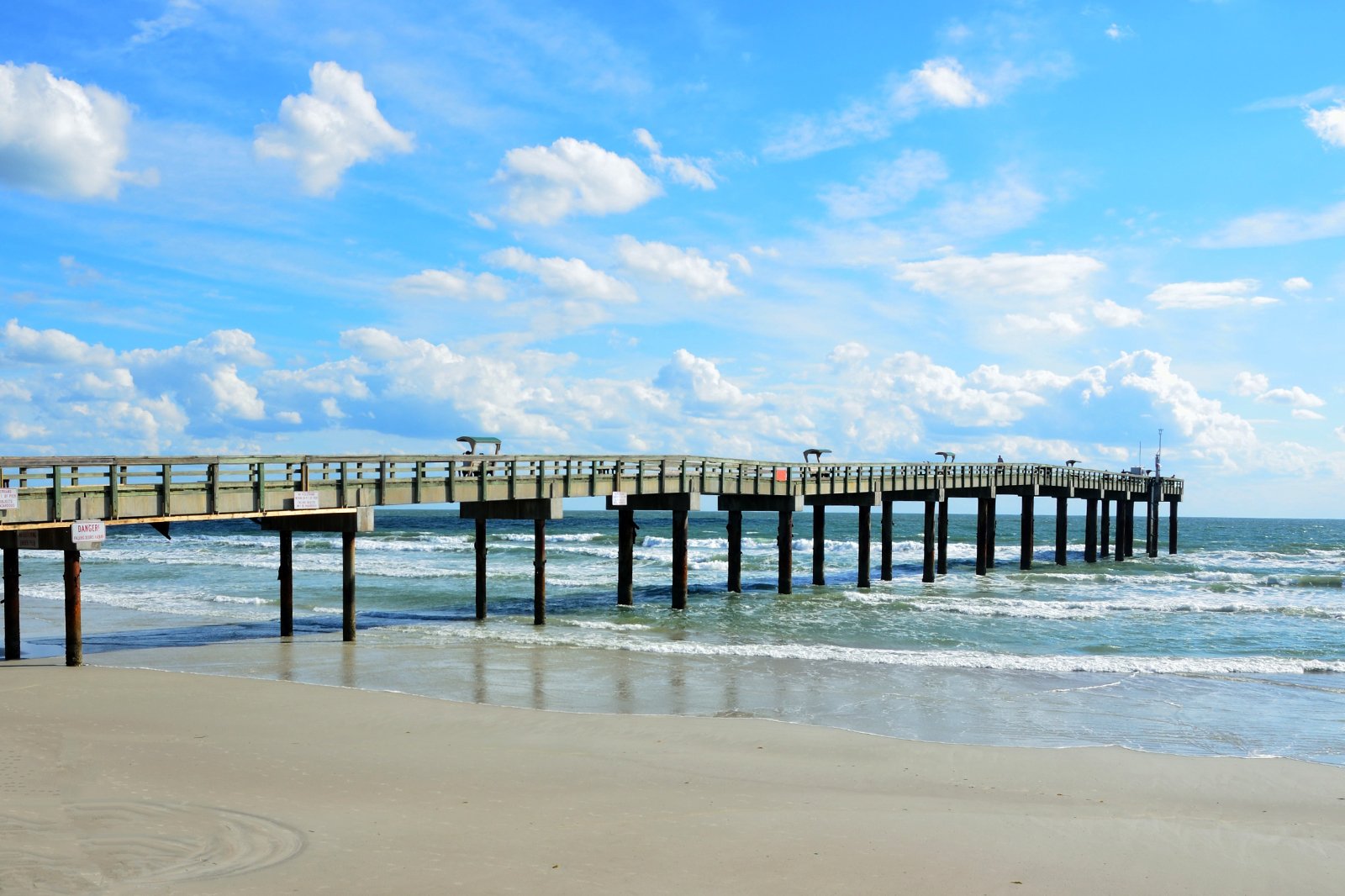 St Augustine, Florida
Explore Spanish and English colonial heritage
St Augustine combines colonial-era charm with a fantastic stretch of beach. You will uncover touches of the England and Spain of yesteryear while exploring the town. It can feel, at times, like a walk through the history of America. Several historic churches in the old town are free to explore, and the Castillo de San Marcos is well worth the modest entry fee to see the well maintained 17th century fortress.
You can walk the few miles between the town and the beach to soak up the unique ambiance of St Augustine, but there are also cheap shuttle trolleys if you'd rather not break a sweat. Come meal times, opt for delicious yet inexpensive Cuban food to keep costs down.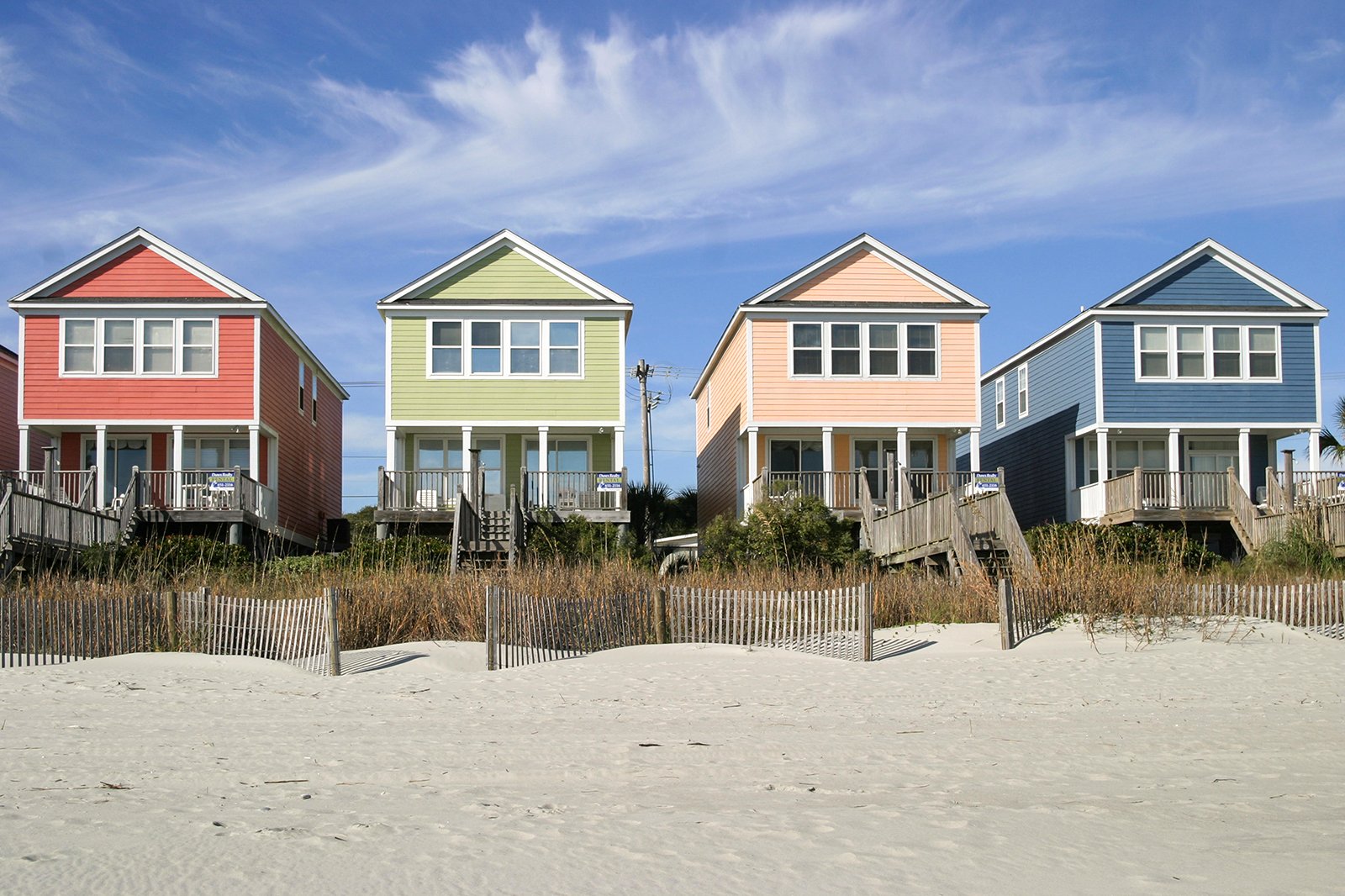 Myrtle Beach, South Carolina
Non-stop fun and action along the The Grand Strand
Myrtle Beach is a coveted vacation destination on the Atlantic coast, but savvy travelers can still enjoy the best of this tourist beach town on the cheap. That said, on a budget you will most likely want to avoid the peak season months of June to September. During peak season hotel prices can balloon well above budget range. To make your pennies stretch further, head to Myrtle Beach in spring or late autumn. The beach along this part of South Carolina stretches for 100 km, and you can enjoy wide stretches of it to yourself. For peak season stays on the cheap, you could also consider camping.
Myrtle Beach has an amazing range of amusement parks, games arcades, shopping malls, and markets - so you certainly won't be bored. Head to the towering Sky Wheel to find your bearings. This fully-fledged beach resort is tailor-made for visitors.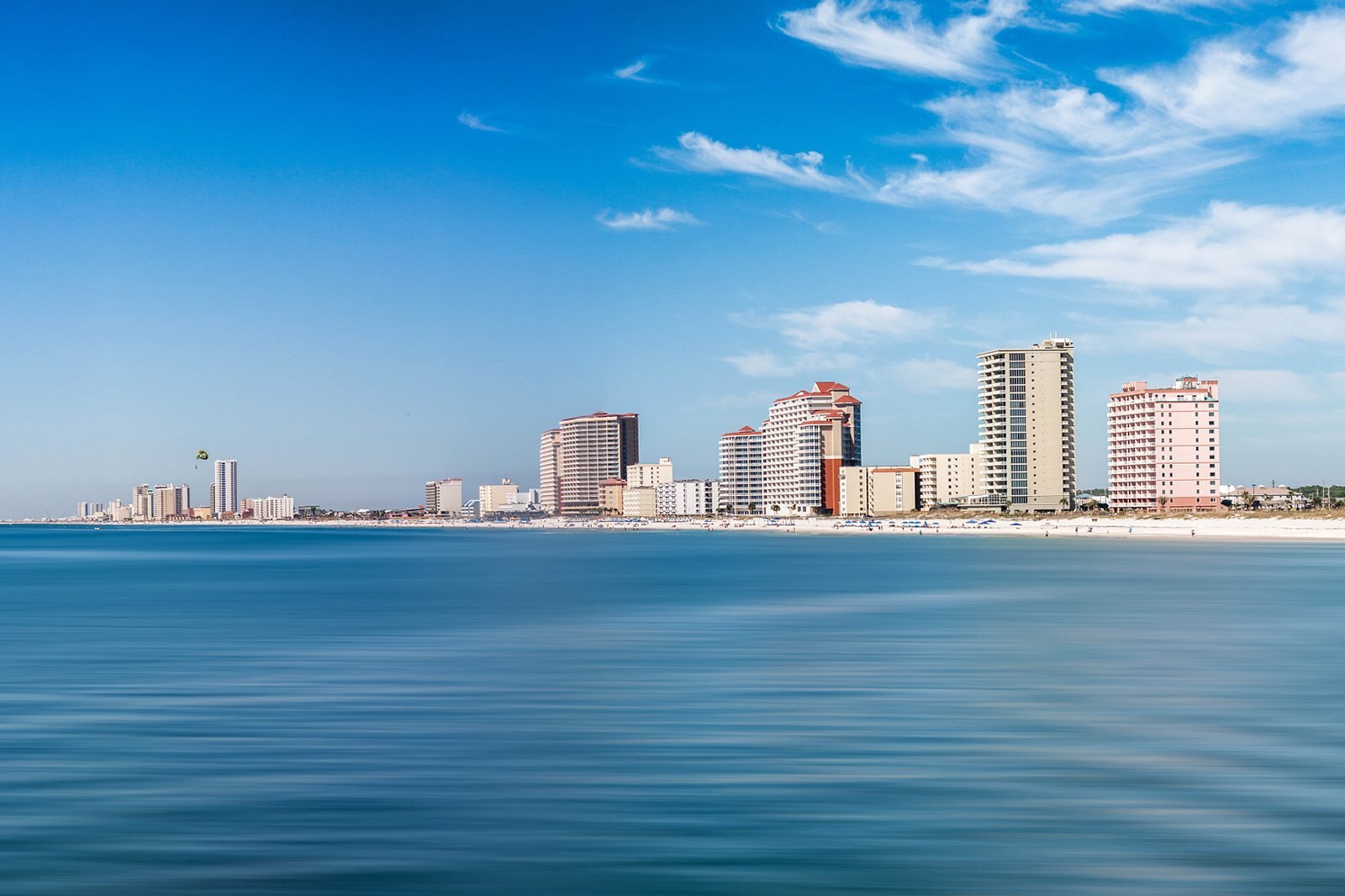 Gulf Shores, Alabama
Find peace and quiet along the Panhandle
Gulf Shores is a relaxing beach town on a stretch of coast known as the Florida Panhandle. This town has fewer manmade attractions than nearby Destin or Pensacola, which means it has a more natural charm. Gulf Shores is a great spot if you're looking for the simple pleasures of sun, sea, and sand – just avoid Spring Break as then the town swells with visitors.
This small town in Alabama even has its own domestic airport, Jack Edwards National Airport, but most people fly into Pensacola International further down the coast and drive the 30 miles to Gulf Shores.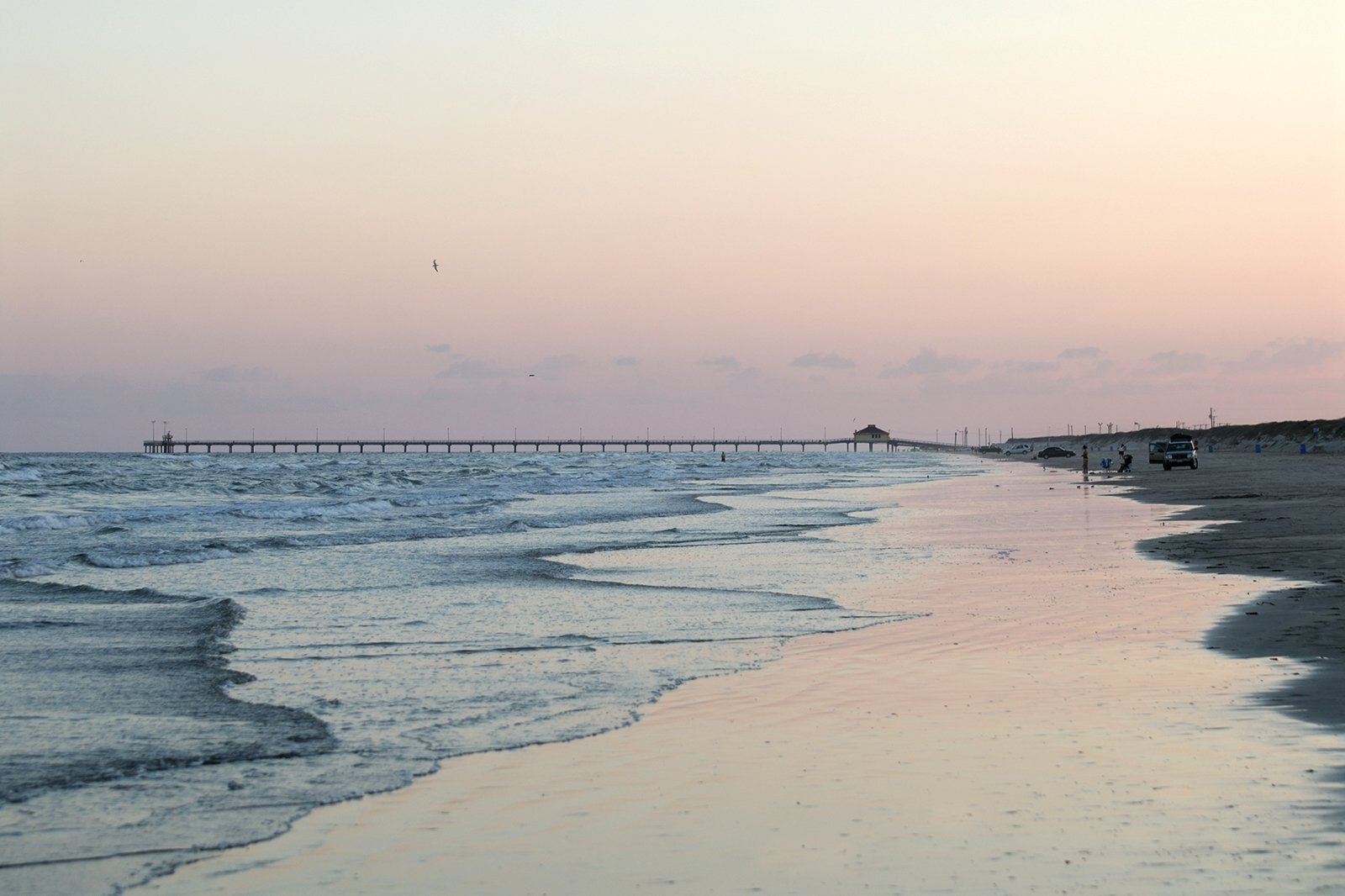 South Padre Island, Texas
Watersports and scorching weather
This tiny Texan slither of land is blessed with amazing beaches, affordable hotels, and many wild animals. It's not unusual to see dolphins, turtles, and alligators on a daily basis (just not at the same time). Active sorts will love the range of water sports on offer at South Padre Island. Surfing, wakeboarding, parasailing, kiteboarding, and a host of other sports are a big draw to the island throughout the year. Getting around is simple as there's even a free shuttle bus that can be waved down and directed to your destination.
South Padre Island is a relaxed beach destination, except in March during the notorious spring break. Then, the island is populated with party animals who come for the huge music festivals that pop up for the big occasion.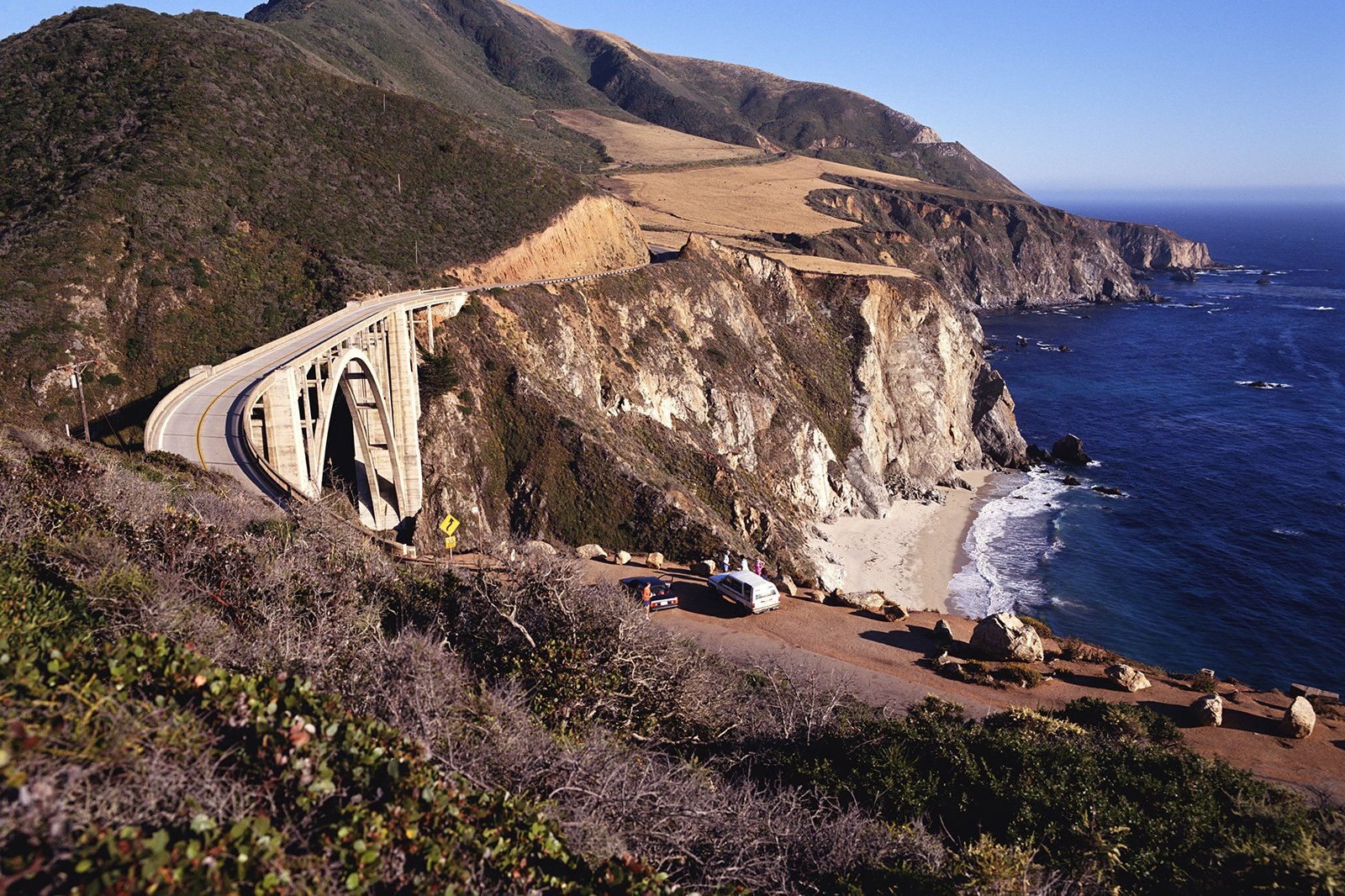 Big Sur, California
Road trip from beach to beach
Big Sur is a 70-mile strip of dramatic and isolated coastline along the Pacific Coast Highway. The scenery is breathtaking and there are numerous beaches and quaint beach towns where you can stop to enjoy the relaxed vibe. These characterful towns are dotted throughout this rugged landscape and make for great stopovers as you travel from cove to cove. The most popular town here is Monterey, but other places to stay include Carmel-By-The-Sea and Marina.