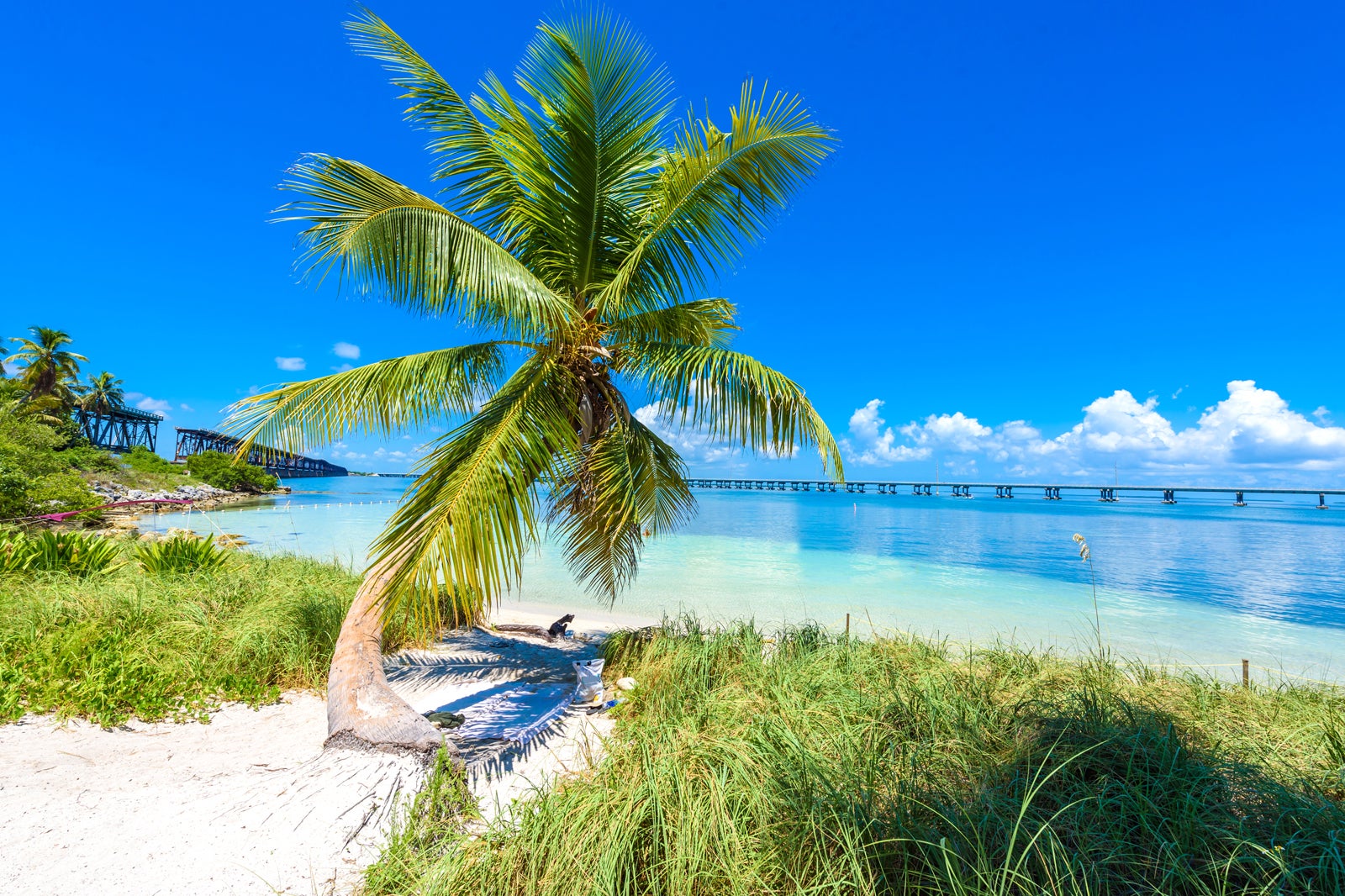 10 Best Beaches in Florida Keys
Which Florida Keys Beach is Right For You?
The best beaches in the Florida Keys pretty much guarantee days filled with sunscreen, ice cream and margaritas. This group of coral islands – sprinkled with smooth-sand coasts – is nestled up against the Gulf of Mexico to its west and the Atlantic to its east. Though best known for its stunning coral displays, the archipelago hosts a string of worthy beaches where you can find some respite under the hot Floridian sun. The all-year-round beach weather is another huge draw.
Pitch up a parasol in a serene stretch of sand or grab a snorkel and join the fishes. Either way, you'll leave understanding why many famous writers, designers and artists – Ernest Hemingway and Tennessee Williams included – made this place home.
Back to top