Bayside Marketplace is an open-air shopping center located downtown along Biscayne Bay with a wide variety of shops and entertainment venues. Unlike most malls, there's more of a focus on entertainment and bars rather than just stores, so it's more of a nightlife attraction.
Given the prevalence of live music, bars, and an open-container policy, this shopping center is catered primarily toward adults. Even so, you'll find some family events during the day, as well as stores kids can enjoy. Most people spend about 2 or 3 hours here, but your visit could take longer depending on what you want to experience.
Bayside Marketplace - one of the highlights of 11 Best Free Things to Do in Miami and 12 Best Things to Do in Miami (Read all about Miami here)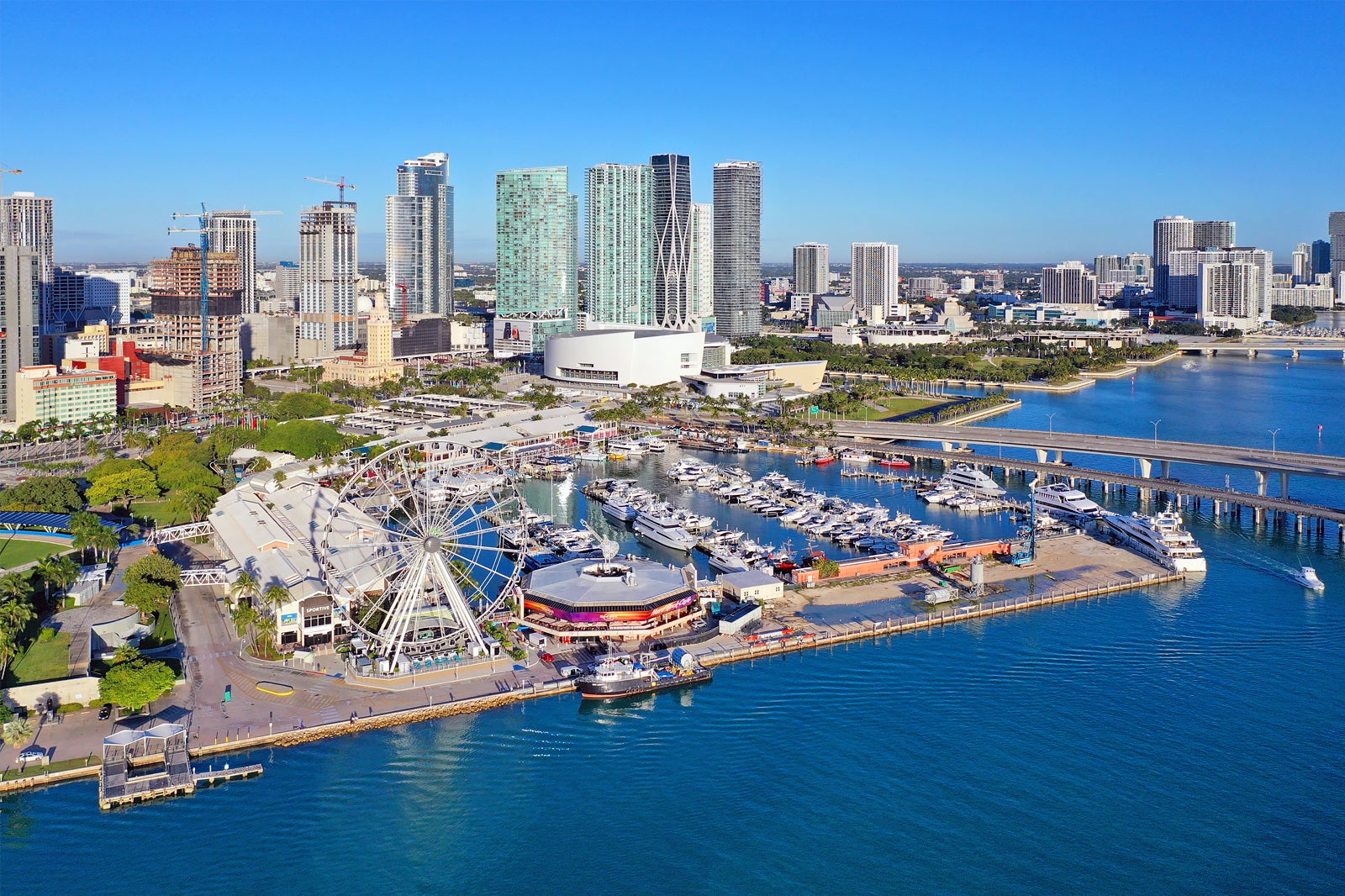 Bayside Marketplace highlights
One of the best aspects of Bayside Marketplace is the sheer number of offerings on-site. You'll find more than 120 stores and services across its 2 floors in addition to several carts and kiosks. Among the stores and services, you'll find everything from the latest fashions to small boutiques. Electronics stores, comic shops, and toy stores are available as well.
In addition to the shops, you'll find quite a few opportunities for adventure here. Being located on the marina, this shopping center is home to several speedboat tours allowing you to venture out into the water for a whole new perspective on Miami.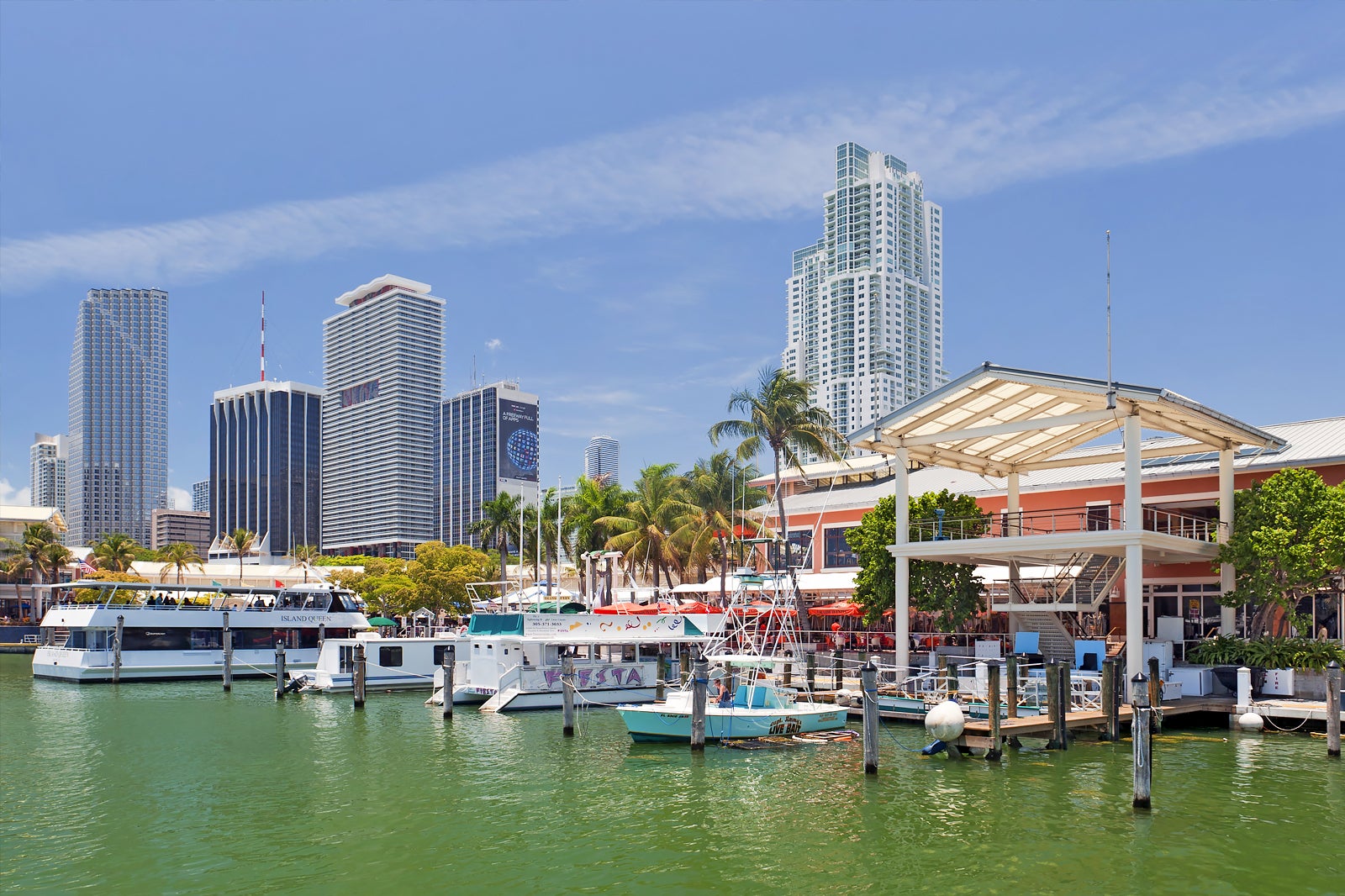 Good to know when visiting Bayside Marketplace
Before you visit Bayside Marketplace, you'll need to think about the best way to get there. Fortunately, you have plenty of options. You can take the S or C bus for Miami Beach directly to the shopping center or the Orange Line Metro Rail from the airport. The train can also get you there when you get off at Brightline station, which is a short walk away.
If you're planning on driving yourself, you'll find plenty of spaces available right by the shopping center. Parking isn't free, however, so be prepared to pay.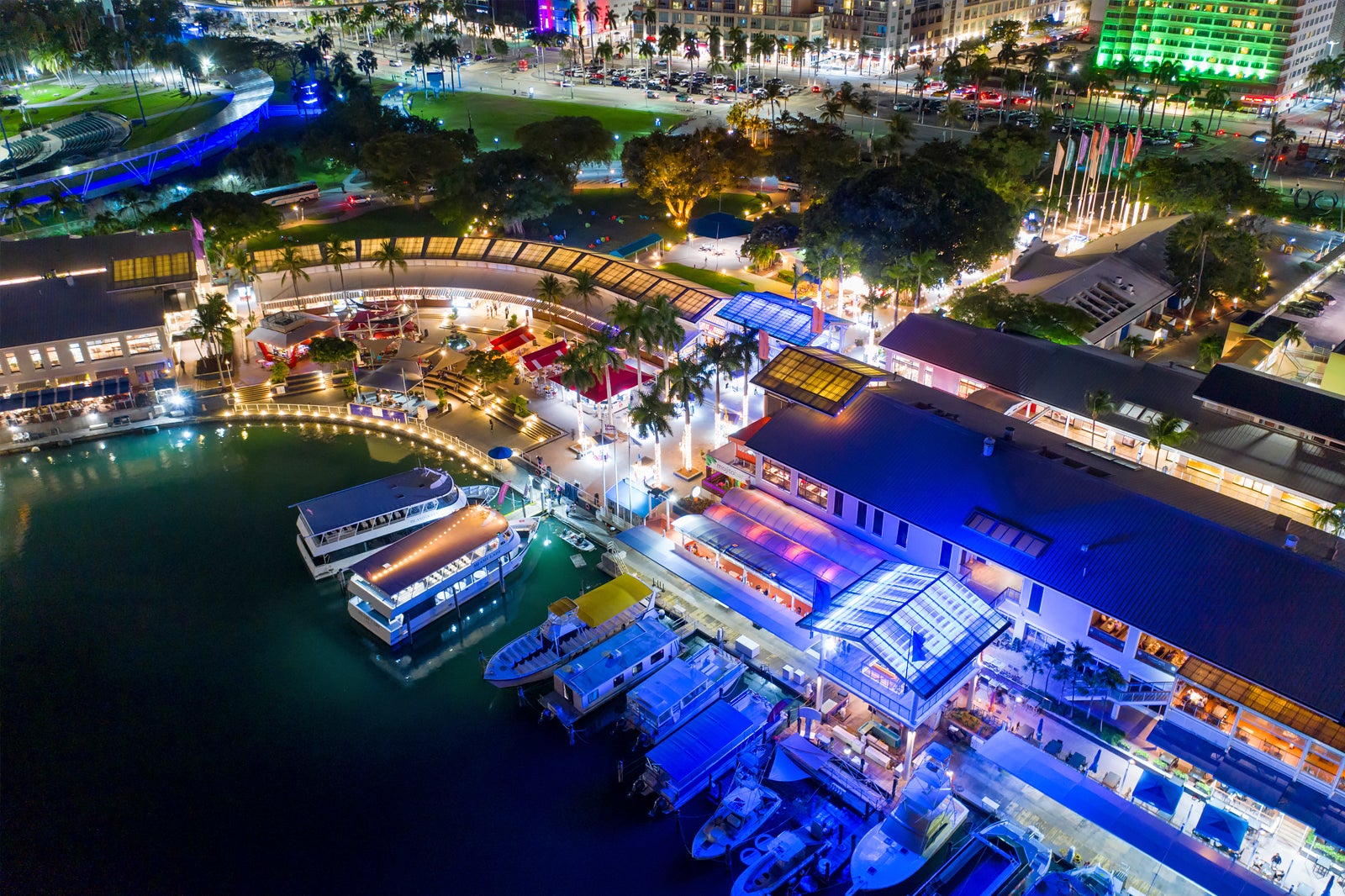 Bayside Marketplace
Location: 401 Biscayne Blvd, Miami, FL 33132, USA
Open: Monday–Friday from 10 am to 10 pm, Saturday from 10 am to 11 pm, Sunday from 11 am to 11 pm
Phone: +1 305-577-3344
Back to top