Baltimore Travel Essentials
Useful Information to Help You Start Your Trip to Baltimore
Our Baltimore Travel Essentials lays out the essential information you need to help you plan your trip to one of the most popular destinations in Maryland, USA. No matter how frequently you travel, some questions will always need answers: What's the weather like? How can I get from Baltimore/Washington International Thurgood Marshall Airport to my hotel? What currency and type of plug do I need?
We have all these answers plus other basic info about the best time to go, getting there, getting around, and a few useful travel tips. You'll also learn about the most popular landmarks in Baltimore such as the Baltimore Museum of Art, the Inner Harbor, and Edgar Allan Poe House and Museum. It's all compiled in this Baltimore Travel Essentials. After going through this short and easy-to-read guide, you'll be a little more prepared to start your trip to Baltimore.
1
When is the best time to travel to Baltimore?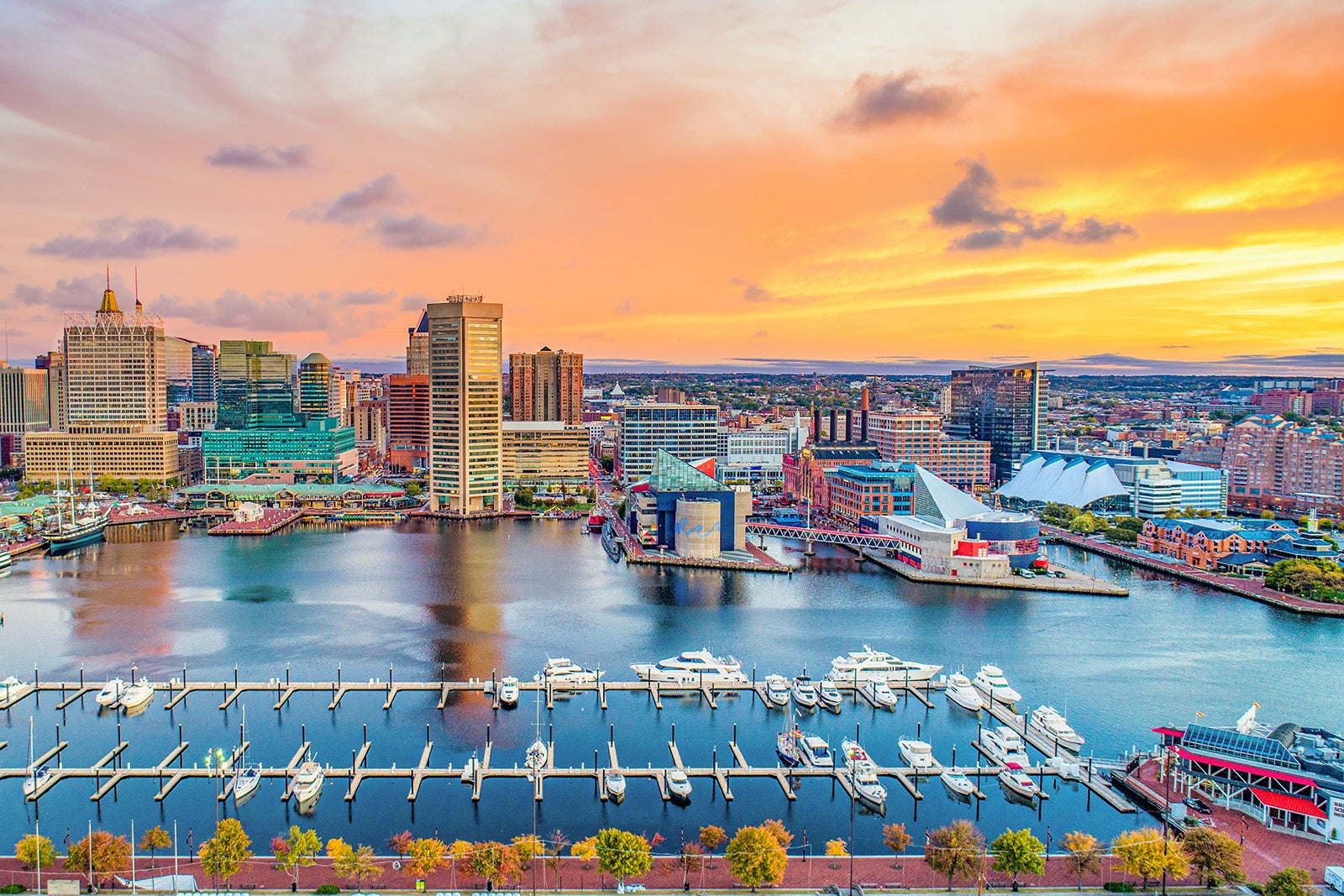 Baltimore has a humid subtropical climate with long, warm, and humid summers and cold winters. Average temperatures range between 35°F in winter and 81°F in summer.
Rain is spread evenly throughout the year with an average of 10 rainy days per month. Expect snowfall between December and February.
With average temperatures over 80°F, June–August is the warmest period of the year. Summer record highs have reached up to 108°F, but Baltimore rarely experiences extremely hot days. Spring and autumn are also pleasantly warm.
The peak season is June–August when you can expect higher hotel rates and more crowds. If you plan to visit Baltimore around this time of the year, it's best to book far ahead.
The best times to visit Baltimore are April–May and September-October, just before and after the peak season. You'll find good hotel deals, agreeable weather conditions, and lesser crowds at places of interest.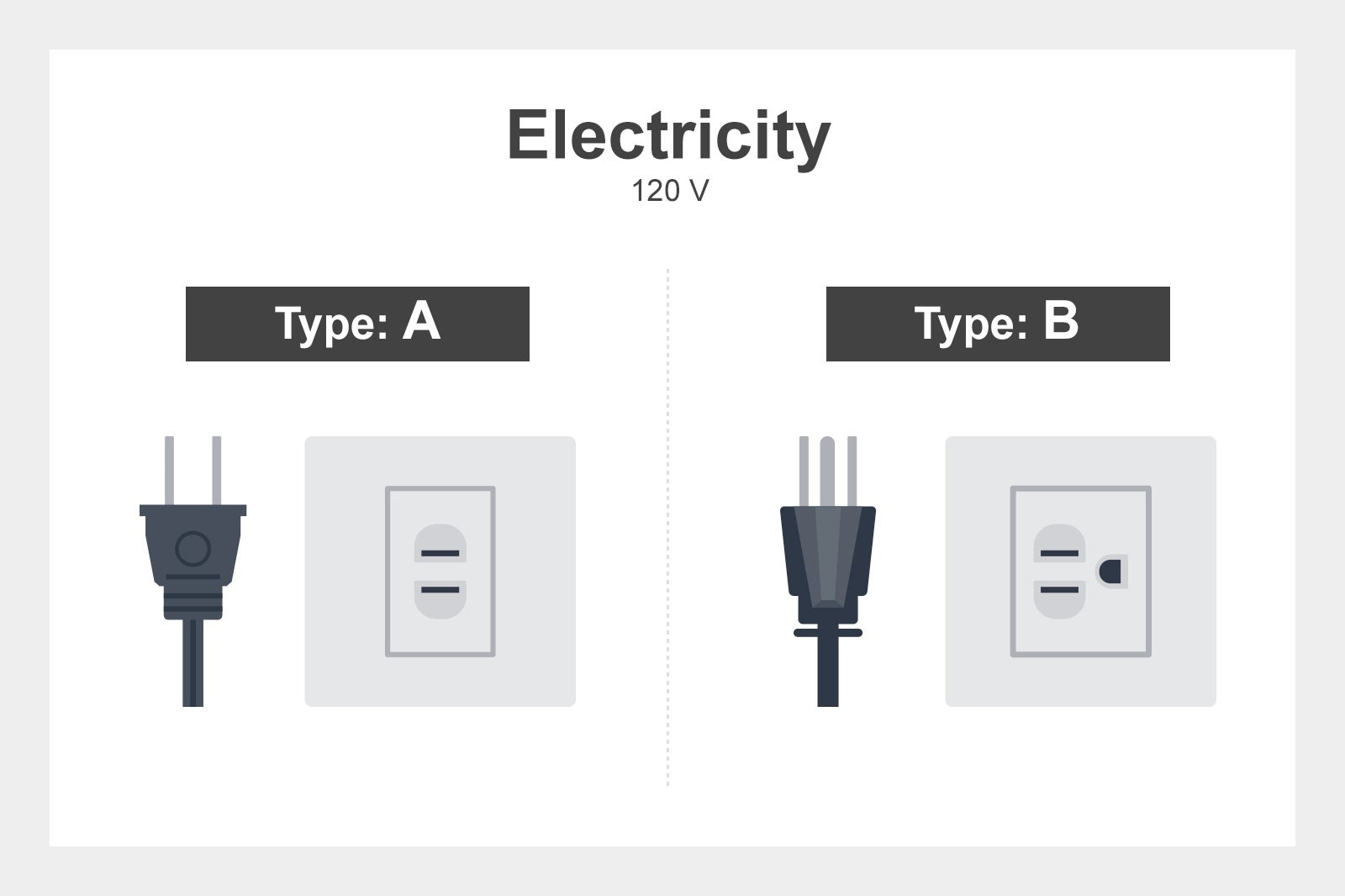 Plug type: A and B
Electricity: 120 V
Currency: United States Dollar (U.S.$)
International dialing code: +1 410
Emergency telephone number: 911
3
How to get to my hotel in Baltimore?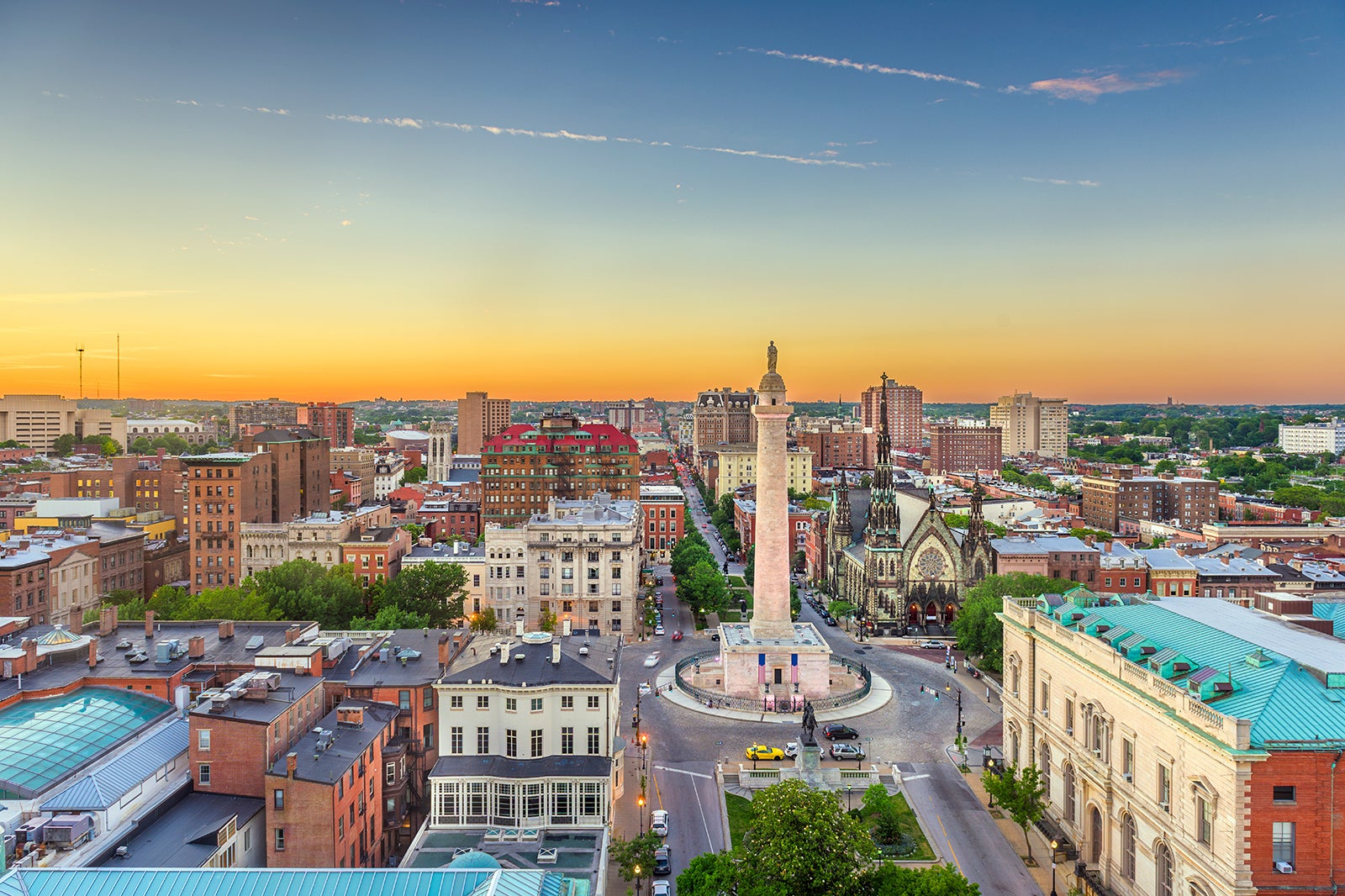 Baltimore/Washington International Thurgood Marshall Airport is the main arrival hub to the city of Baltimore.
You can also get to Baltimore by train on no less than 9 Amtrak routes.
If you're on a budget or want to travel through the states as the authors from the Beat Generation did in the post-war era, you can get to Baltimore by Greyhound or other interstate motorcoach companies.
Baltimore/Washington International Thurgood Marshall Airport (BWI)
Commonly called BWI Marshall, Baltimore/Washington International Thurgood Marshall Airport is 9 miles south of Baltimore as the crow flies. The average driving time between BWI Marshall and the city centre is 17 minutes.
Free Wi-Fi is available throughout the terminal building. Ground transportation options for getting to downtown Baltimore are as follows:
Taxi cabs can be found outside of the baggage claim area on the Lower Level of the terminal between doors 5 and 13.
The Uber and Lyft pick-up neighborhoods are at the terminal curb on the Upper Level/Departures.
BWI Courtesy, hotel, and off-airport shuttles have designated pick-up neighborhoods on the airport parking lots.
From Amtrak to Anne Arundel County Connector and from MTA Bus Services to MTA Light Rail, a great range of public transportation networks link the airport to anywhere in the State of Maryland. They're the cheapest ways to get to your hotel.
Major automobile rental companies are in a rental automobile facility located on New Ridge Road. It's connected from the Lower Level of the terminal by a free shuttle.
Baltimore railroad stations
Baltimore hosts 2 main railroad stations, one at BWI Marshall Airport and one in the city centre. The latter is named Penn Station, it's located at 1500 North Charles Street, a walk away from Old East Baltimore Historic District. Baltimore is very well served by Amtrak trains. Nine Amtrak routes have a stop at least at 1 of the 2 main railroad stations in the city – these range from Northeast Regional to Palmetto to Carolinian to Silver Meteor and more.
From Penn Station, you can get to your hotel by taxi cab, rideshare, or public transportation systems (MTA bus, subway, or light rail).
Baltimore Downtown Bus Station
Baltimore Downtown Bus Station is on 2110 Haines Street, on the banks of Patapsco River. It's served by all the major interstate bus companies such as Greyhound, Peter Pan, and Flixbus, just to name a few. From here, you can get to your hotel by the same means of transportation as from Penn railroad station.
4
How to get around Baltimore?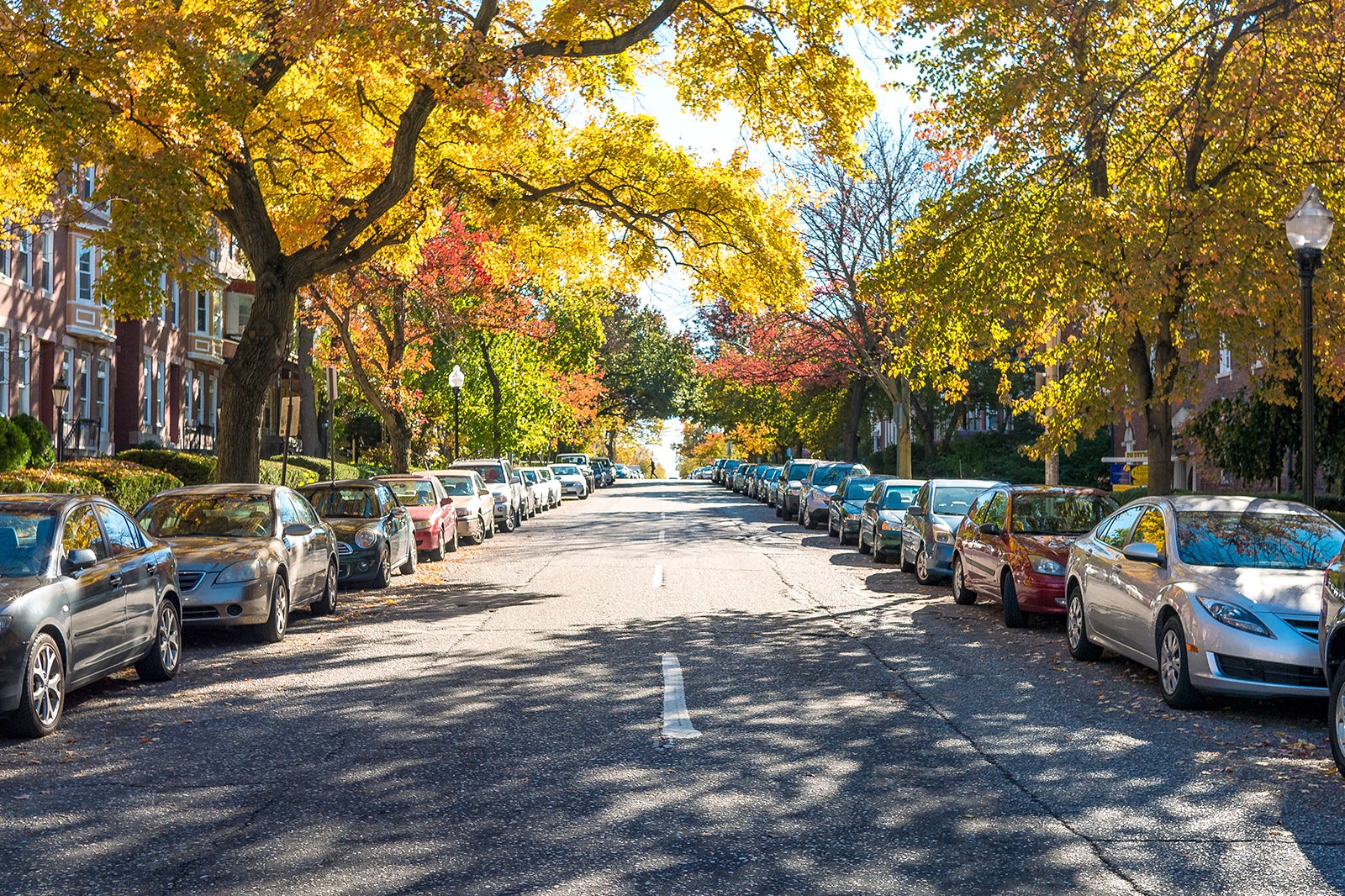 Travel tips
Downtown Baltimore is about a square mile wide – it's therefore easily walkable. It's home to a good range of historical landmarks such as Edgar Allan Poe's Grave, Rieman Block, and Babe Ruth Birthplace and Museum, among many others. It also hosts lively dining, shopping, and nightlife entertainment options. Riding a bicycle is also a cool way to explore the Baltimore city centre.
For longer distances, depending on your budget and taste, you can get around by taxi cab, rideshare, public transportation, water taxi cab, or rental automobile.
Taking a taxi cab in Baltimore
From Yellow/Checker Cab (+1 410-685-1212) to OnCabs Baltimore (+1 443-552-7097), Jimmy's Cab Co (+1 410-296-7200), and many more, taxi cabs are easy to find in Baltimore. You can also easily find taxi cab lines in front of hotels and main attractions. It's easy to hail one on the street.
Convenient yet rather expensive, getting around Baltimore by taxicab is not your best option if you're on a budget, although a taxi cab ride may be your only option to get back to your hotel if you're a night owl. Note that tipping for taxi cabs in the states is usually between 15% and 20% of the fare. Most taxi cab drivers accept credit cards, though sometimes reluctantly.
Uber and Lyft are the 2 main ride-sharing apps used in Baltimore. Their rates are slightly cheaper than standard taxicabs.
Traveling by public transports in Baltimore
Maryland Transit Administration (MTA) is the main public transportation company operating in Baltimore. The system covers the entire city and suburbs with local buses, commuter buses, light rail, subway, Maryland Neighborhood Regional Commuter (MARC) train service, and a paratransit system.
MTA also runs the complimentary Charm City Circulator buses that serve the main attractions in the city via 5 routes.
A wide range of ticketing options is available, from single-trip tickets to multiple-day passes. You can buy tickets on the bus with this exact amount in cash, while multi-day passes are available online and at specific locations.
Renting a automobile in Baltimore
In Maryland, foreigners can use their home country-issued driving license for up to 30 days. Renting a automobile is a good option for getting around Baltimore. The city is easily navigable, and it features plenty of free parking lots. However, heavy traffic at rush hour can be frustrating. You can find automobile rental agencies in the city centre, besides at the airport.
Baltimore Water Taxi cab
Baltimore Water Taxi cab offers a very cool way of getting around the city Inner Harbor. It features 17 stops, many of them at points of interest such as the National Aquarium, the Maryland Science Center, Fort McHenry, and many more. Water taxi cabs run daily from 11 am to 6 pm but shut down their service in case of severe weather. Tickets can be purchased online, on the boat, or at the company's counter at Harborplace.
Cycling around Baltimore
Hiring a bicycle is a fun way of exploring Baltimore. The city received a bronze Bicycle Friendly Community award from the League of American Bicyclists. Many cycling trails for all levels are spread throughout the city. Patapsco State Park, Lake Roland City Park, and BWI Airport Trail are just a few of the cycling routes available. Maps are available online.
You can hire a bike, electric, or mountain bike at rental companies like Race Pace Bicycles (+1 410-986-0001), Baltimore Bicycle Works (+1 410-605-0705), and Joe's Bike Shop (+1 443-869-3435), just to name a few.
5
What are the main annual events in Baltimore?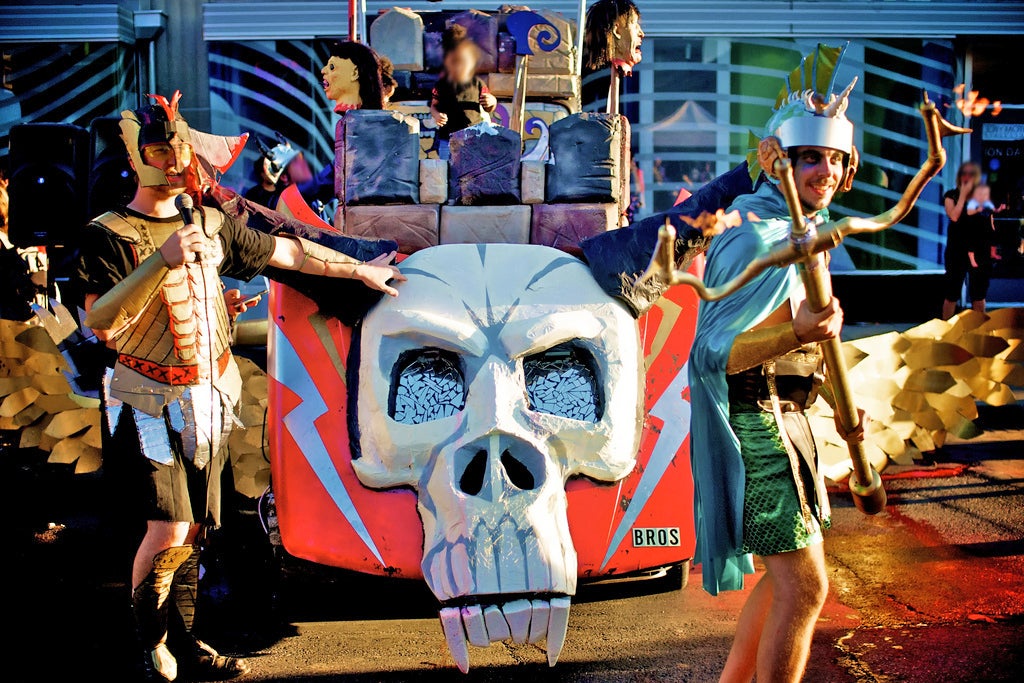 Flower Mart
May
One of the oldest festivals in Baltimore held since 1911, featuring floral exhibitions, the sale of seedlings and gardening-related products, as well as live entertainment and food.
Where: Mount Vernon Place around the Washington Monument
Artscape Festival
August
One of the largest free art festivals in the USA. Live music performances have featured first-class acts such as George Clinton, Ray Charles, and Aretha Franklin.
Where: Mount Royal neighbourhood of Baltimore
Light City Baltimore
November
An event that illuminates the city through installations and performances along the BGE Light Art Walk. The event also features food, live music, and a family zone, ending with fireworks over the Inner Harbor.
Where: Inner Harbor
photo by Plot Spoiler (CC BY-SA 3.0) modified
6
What are the main landmarks in Baltimore?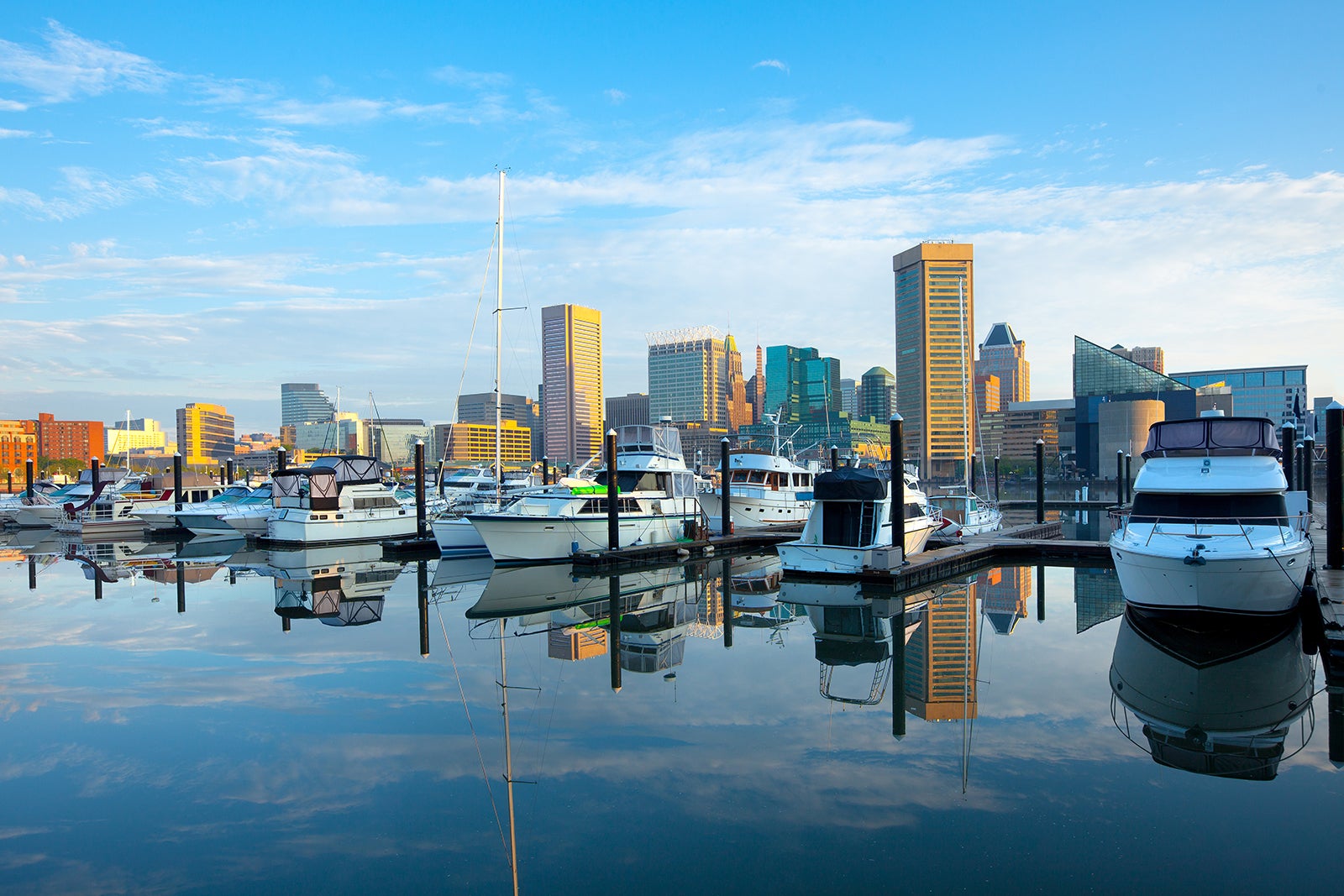 Baltimore Museum of Art
Home to a collection of over 95,000 pieces from distinguished masters such as Andy Warhol, Picasso, and Cézanne. The 1,000-piece Matisse collection housed in the Cone Wing is among its most impressive.
Inner Harbor
An important seaport since the 18th century, which continues to be the city's hive of activity and is home to some of Baltimore's biggest attractions such as the National Aquarium, and the Maryland Science Center.
Edgar Allan Poe House and Museum
A site that offers a step back in time to early 19th-century America. Poe is said to have written most of his greatest works in this row house. Taking a self-guided audio tour lasts about 1 hour.
Fort McHenry National Monument and Historic Shrine
The site of the 1814 Battle of Baltimore, one of America's finest military victories over the British fleet. It offers guided tours and several activities, such as flag talks and drill demonstrations.
Back to top