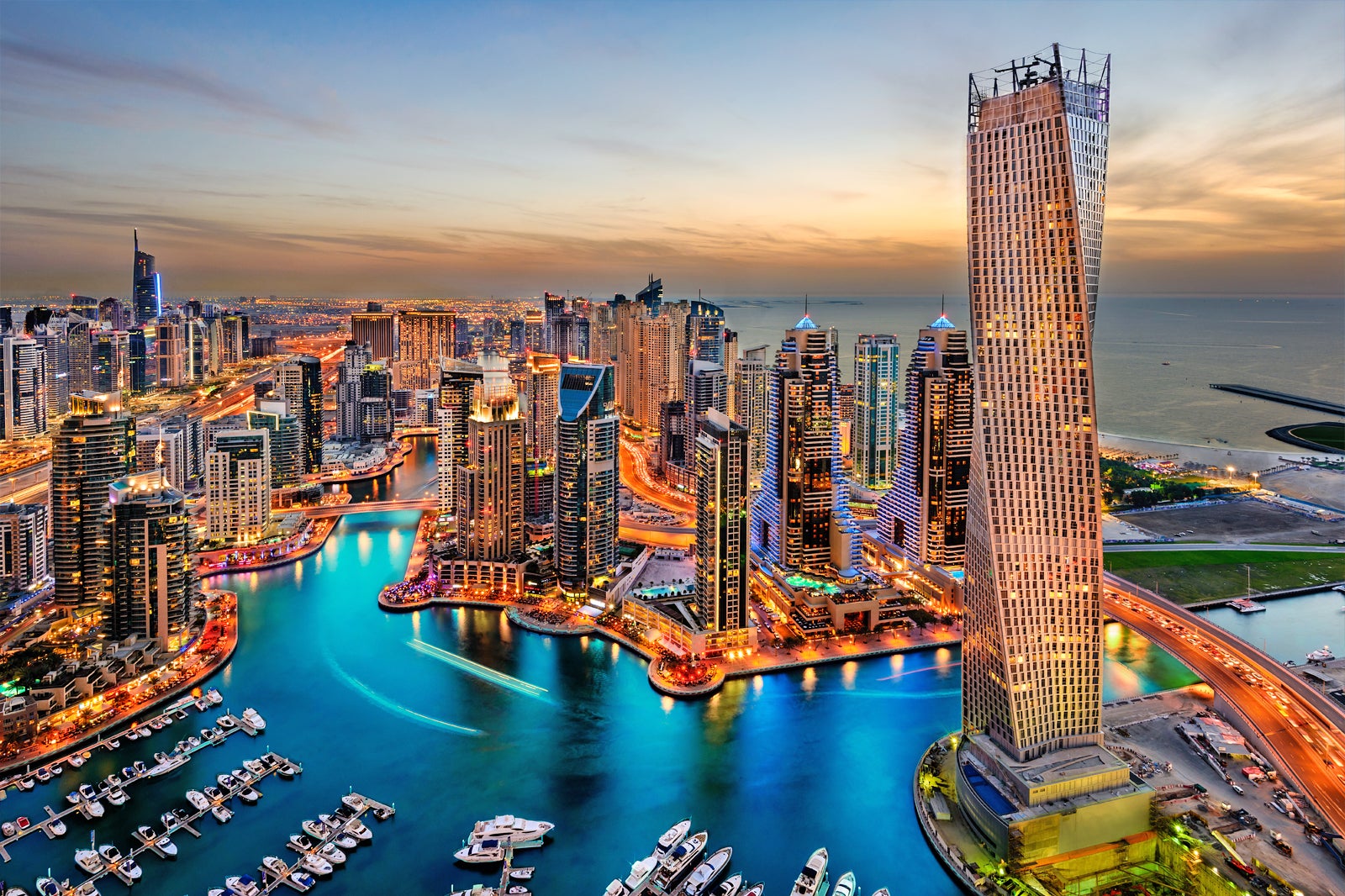 United Arab Emirates
What you need to know before you go
The United Arab Emirates is one of the richest countries in the world, not only as a flourishing oil economy but also in terms of its history and culture. This makes it a premier destination for luxury getaways as well as serving as a gateway to discovering the Middle East. Among the 7 emirates (roughly, Arabic dynasties) that make up the UAE, Abu Dhabi, the capital, and Dubai, the commercial hub, are most popular.
Lining the Arabian peninsula's east coast with glitzy skyscrapers and megamalls, Dubai offers awe-inspiring sights – the world's largest manmade island, largest shopping mall, and tallest building are the few superlatives that call the 'City of Gold' home. Head out of the city and you can find desert beaches or have yourself a dune bashing safari adventure or ride camels and stay overnight in a Bedouin camp.
Top destinations in United Arab Emirates
Where will you go next?
Dubai is a vibrant, multi-cultural city situated on the Persian Gulf coast of the United Arab Emirates. This glossy metropolis is the major business hub for the Middle East, where people work hard and play just as hard. If you're looking for something a bit different, have a go at sandboarding in the high dunes outside the city, or...

Read more
What to see & do in United Arab Emirates
Featured stories & fun stuff
10 Best Things to Do in Dubai

Dubai is the eponymous capital of one of the UAE's 7 emirates. The city is known for its riches, its glitzy and innovative development and architecture, and its shopping scenes. But Dubai isn't all about 5-star glam, though that's likely to be a big part of any visit here. It's easy to discover both local and more cultural sides...
Where & what to eat in United Arab Emirates
10 Best Dubai Foods Everyone Should Try

Emeriti cuisine is a combination of Lebanese, Iranian and even Indian flavors, with plenty of both vegetarian and meat-based dishes to enjoy. Packed full of herbs, Dubai dishes are both healthy and flavoursome. Famous dishes like hummus and falafel are world-renowned, but we have gathered some genuine local dishes that are perhaps less well known to most travelers...
Where to shop & what to buy in United Arab Emirates
10 Must-Visit Shopping Destinations in Dubai

The Dubai shopping scene is dominated by gigantic and luxurious malls, where shopaholics and fashionistas can find world-famous brands. With an endless line of charming local shops, exclusive designer boutiques, cheap wholesale stores and handicraft centres, the retail experience in Dubai can't fail to impress. And there's more than just high-end goods going on. Shops in Dubai are...
Back to top