Istanbul Travel Kit
Useful Information to Help You Start Your Trip to Istanbul
Our Istanbul Travel Essentials lays out the essential information you need to help planning your trip to one of the most popular destinations in Turkey. No matter how frequently you travel, some questions will always need answers: What's the weather like? How can I get from the airport to my hotel? What currency and type of plug do I need? We have all these answers plus other basic info about the best time to go, getting there, getting around, and a few useful travel tips.
It's all compiled in this Istanbul Travel Essentials. After reading this short and easy-to-read guide, you will be a little more prepared to start your trip in Istanbul.
1
Best time to travel to Istanbul (weather-wise)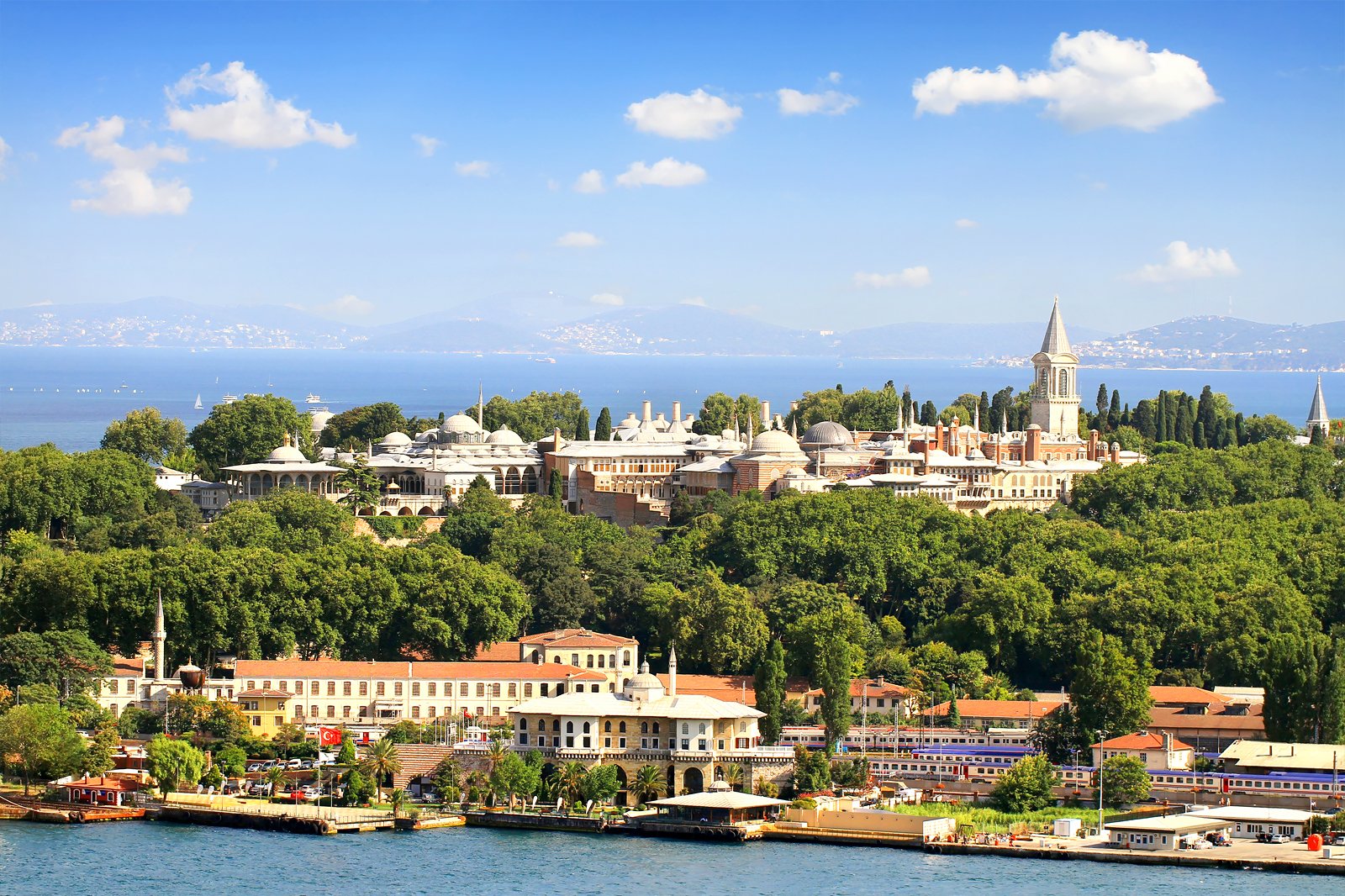 Istanbul has a Mediterranean climate, borderline with humid subtropical and oceanic climates. The average temperatures range from 6ºC in winter to 24ºC in summer.
The rainiest time of the year is between November and March, with an average of 15 rainy days per month.
Due to persistent high humidity, expect foggy days during spring and autumn.
June-August is peak tourist season, with hotel and flight prices rising accordingly. Heat, humidity and crowds do not render justice to the city.
March-May and September-November are great times to visit Istanbul. Weather is warm and pleasant, and you can get good deals on hotel rooms and flights.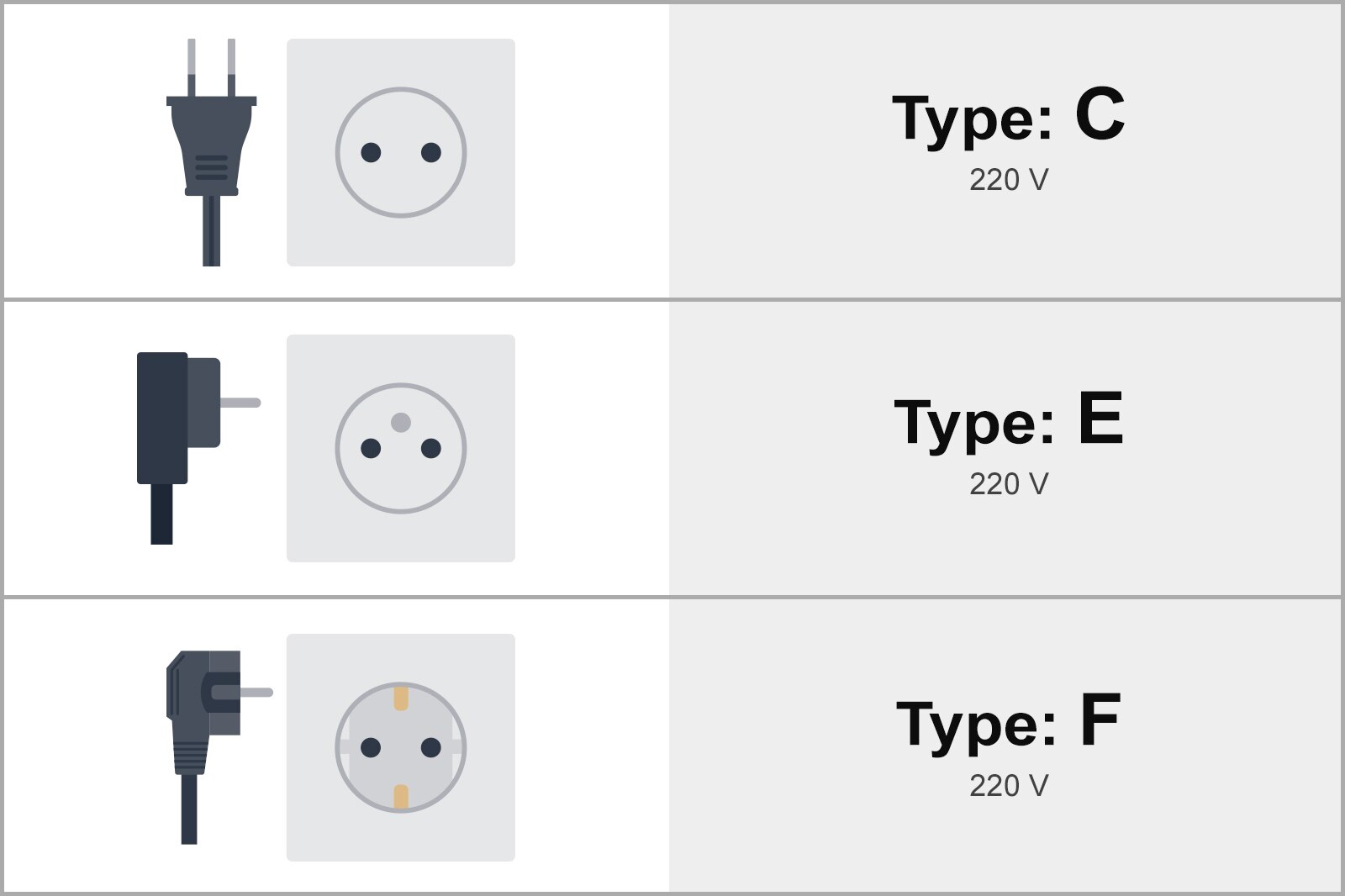 Languages:
Primary - Turkish
English is also widely spoken
Plug types: C, E and F
Electricity: 220 V
Currency: Turkish lira (₺)
International dialing codes: +90 212
Emergency telephone number: 112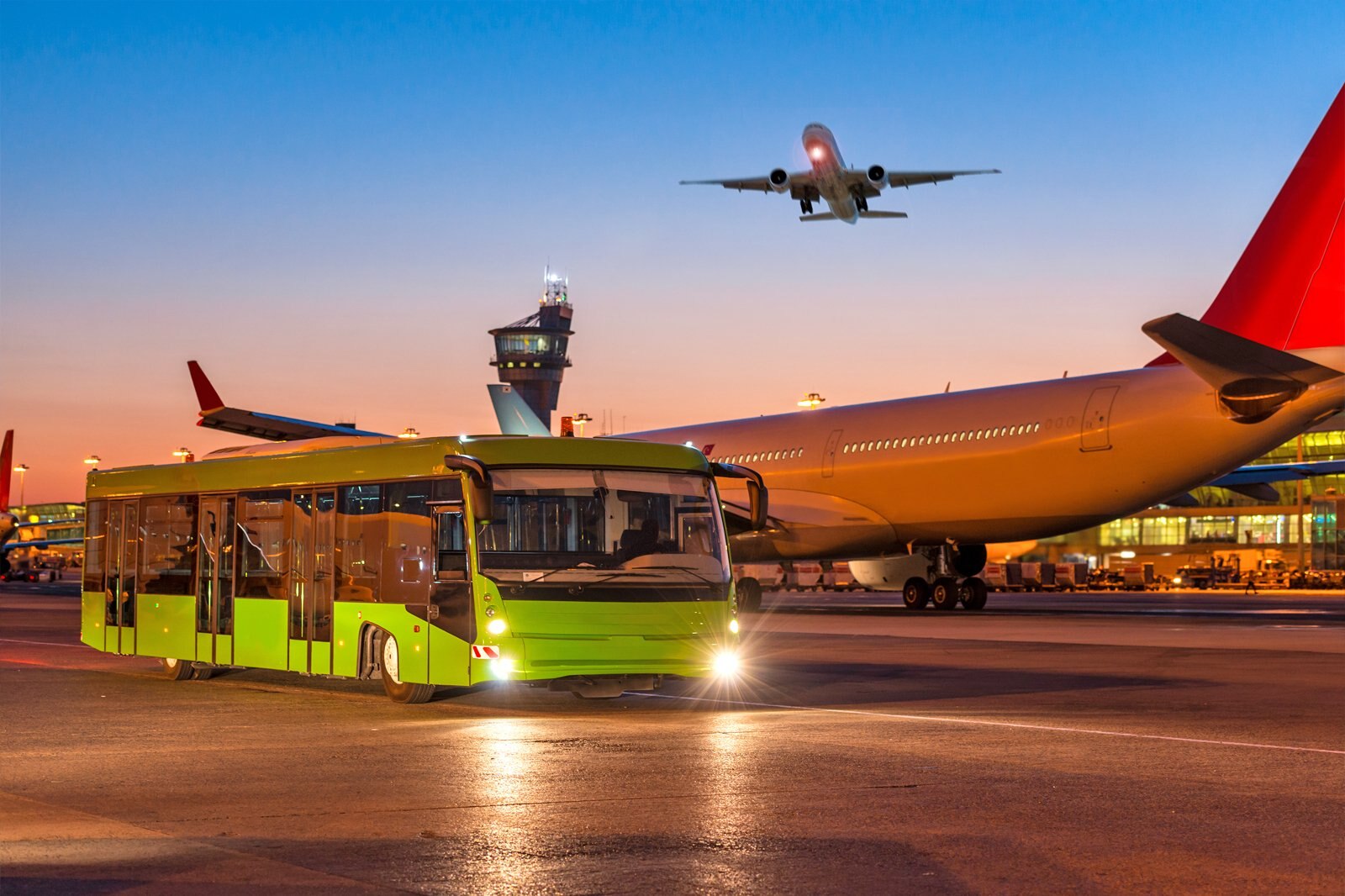 Istanbul Atatürk Airport
One of the largest and busiest airports in Turkey, Istanbul Atatürk Airport is the main arrival getaway for Istanbul. Named after the founder and first president of the Republic of Turkey, it sits 14 km west of downtown Istanbul. It features 2 passenger terminals connected to each other, and 2 runways. Both terminals house a good choice of dining and shopping options. Facilities such as free Wi-Fi and currency exchange services are also at hand. There are several transfer options to reach central Istanbul:
A taxi takes around 25-35 minutes and costs roughly 60-80 ₺. The taxi ranks are directly outside each terminal.
The metro and tram take around 35-40 minutes and cost 5 ₺. The Metro station can be found in the underground concourse that links the 2 terminals. Just follow the signs. It's the cheapest way to get to the city center.
Shuttle buses take around 25-35 minutes for prices starting from 70 ₺.
Car rental agencies can be found in the Arrivals hall of each terminal.
4
Getting around Istanbul
Travel tips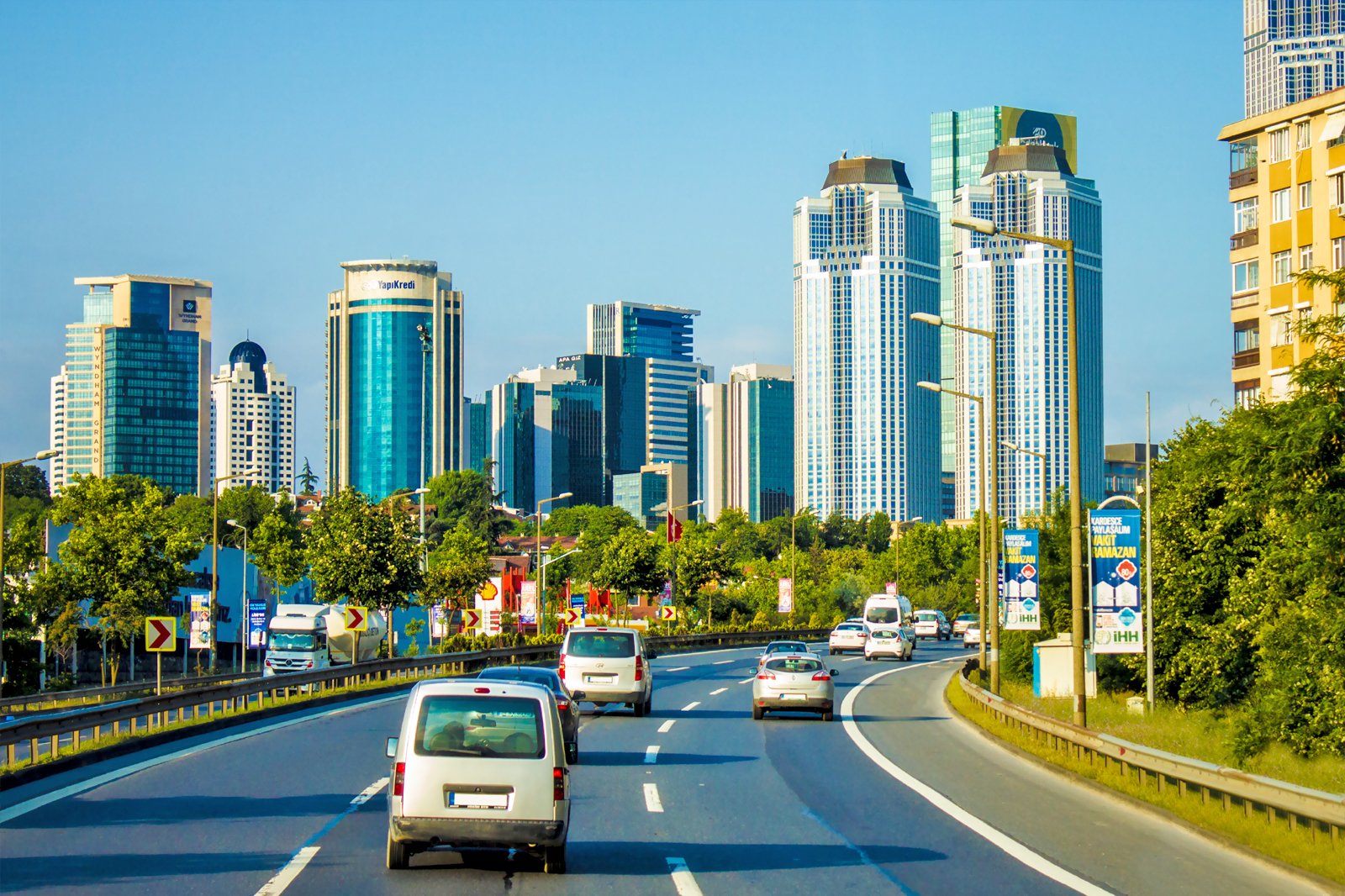 Downtown Istanbul is compact and can easily be explored on foot. Landmarks and attractions such as the Hagia Sophia Museum, The Blue Mosque and the Topkapi Palace Museum are within walking distance of each other. You'll also find a great choice of restaurants and shops throughout the historic district of Istanbul. For longer journeys, there's a good choice of public and private transportation services to choose from.
5
Ulaşım A.Ş - Public transportation networks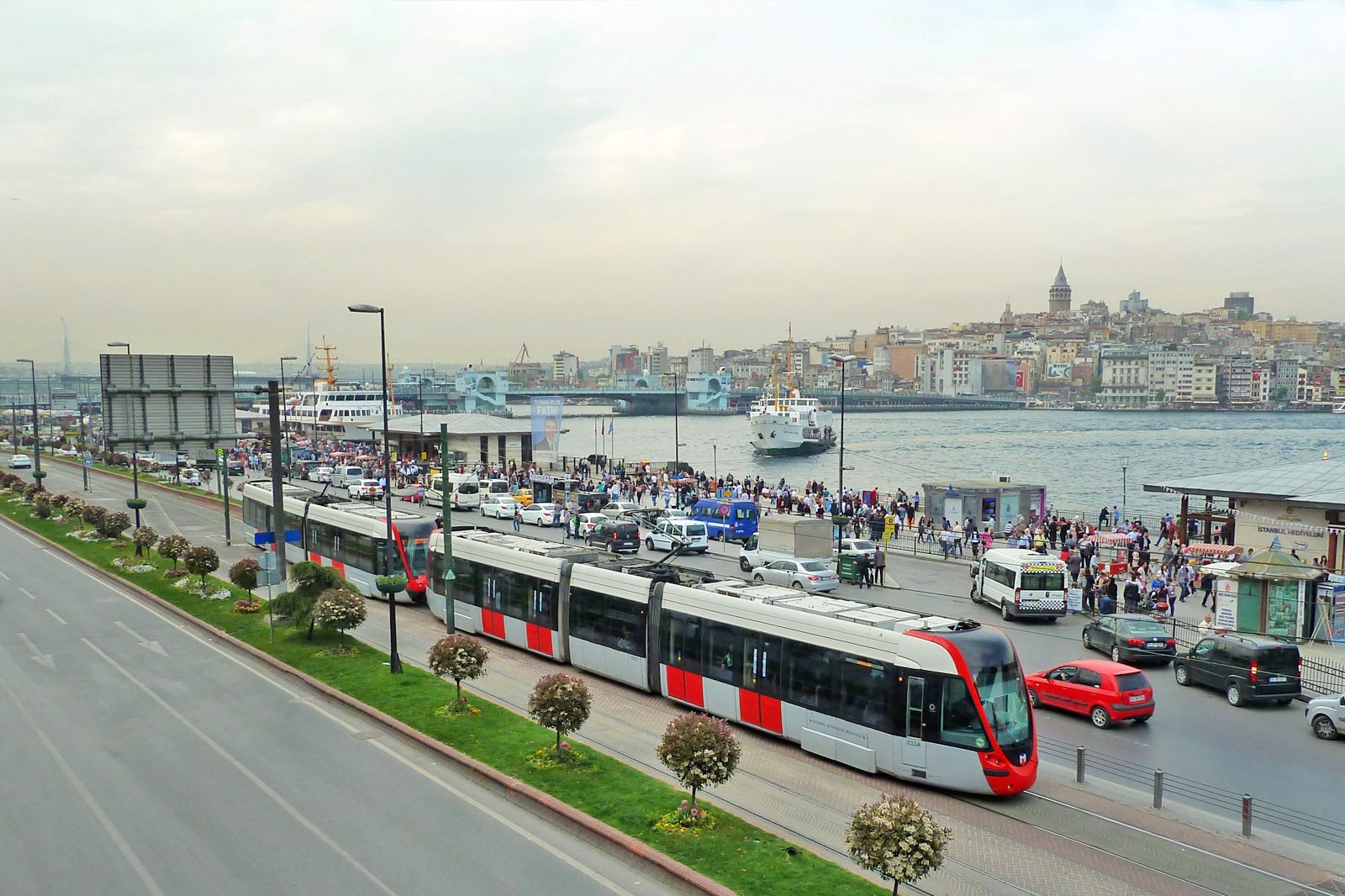 Ulaşım A.Ş is the company that runs public transportation in Istanbul. It operates bus, metro, tram, ferryboat, funicular and commuter train networks.
A single ticket costs 2.60 ₺.
The best option is to get a rechargeable Istanbulkart. It costs 7 ₺ plus fare.
A single card can be used by many people as long as there's enough credit on it.
The Istanbulkart can be purchased at vending machines in all metro and tram stations.
The metro is a very convenient mode of transportation in Istanbul, but expect crowds at rush hour and beware of pickpockets.
photo by Michel Huhardeaux (CC BY-SA 2.0) modified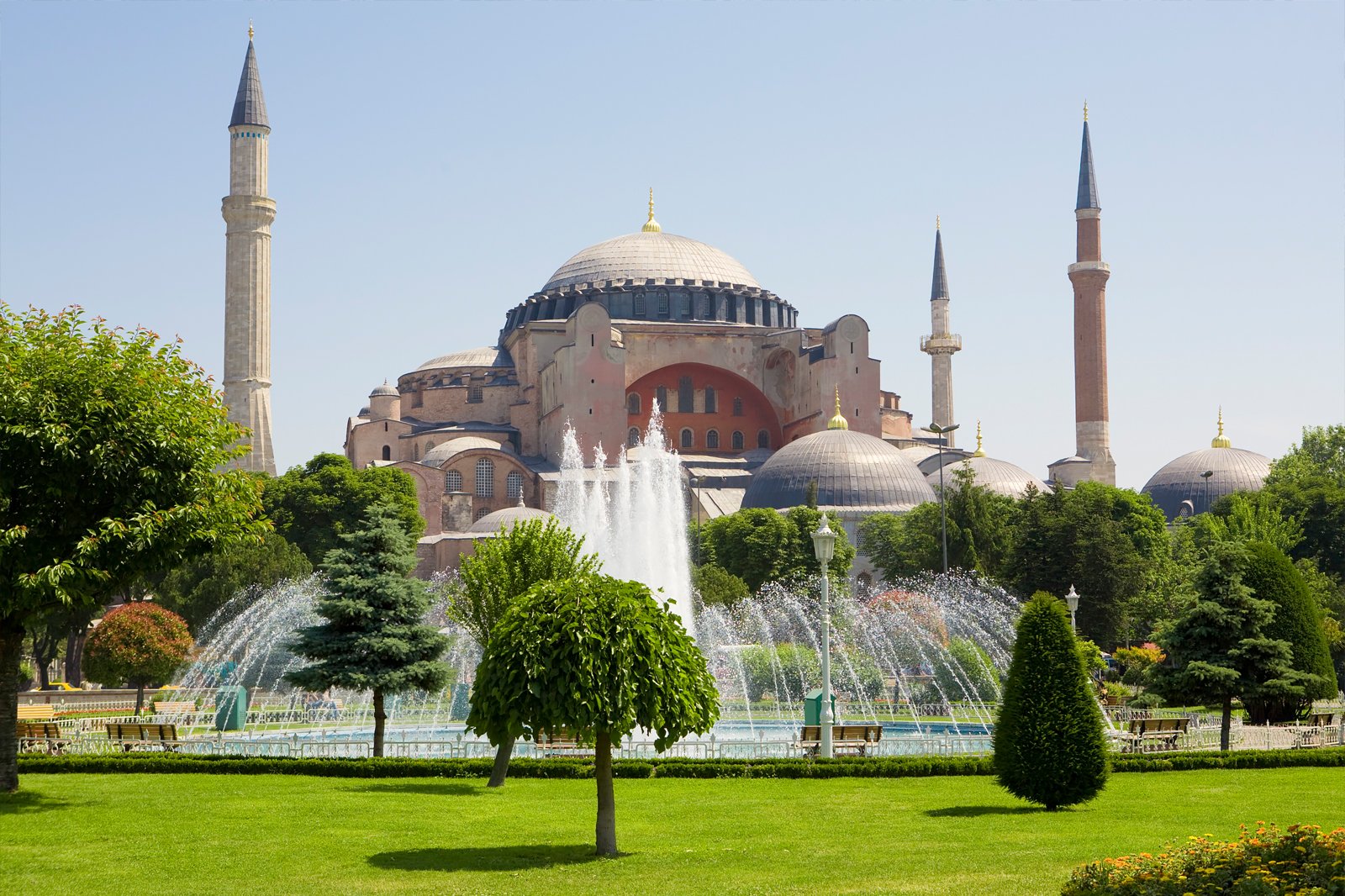 If you plan to visit many attractions, the Istanbul Tourist Pass gives you free admission to 9 museums, tours and attractions, free shared airport transfer, free wi-fi, and free Whatsapp traveler support.
Istanbul Tourist Passes are valid for 2, 3 or 7 days. Prices range between 690 ₺ and 1,050 ₺.
It can be purchased online and is instantly delivered.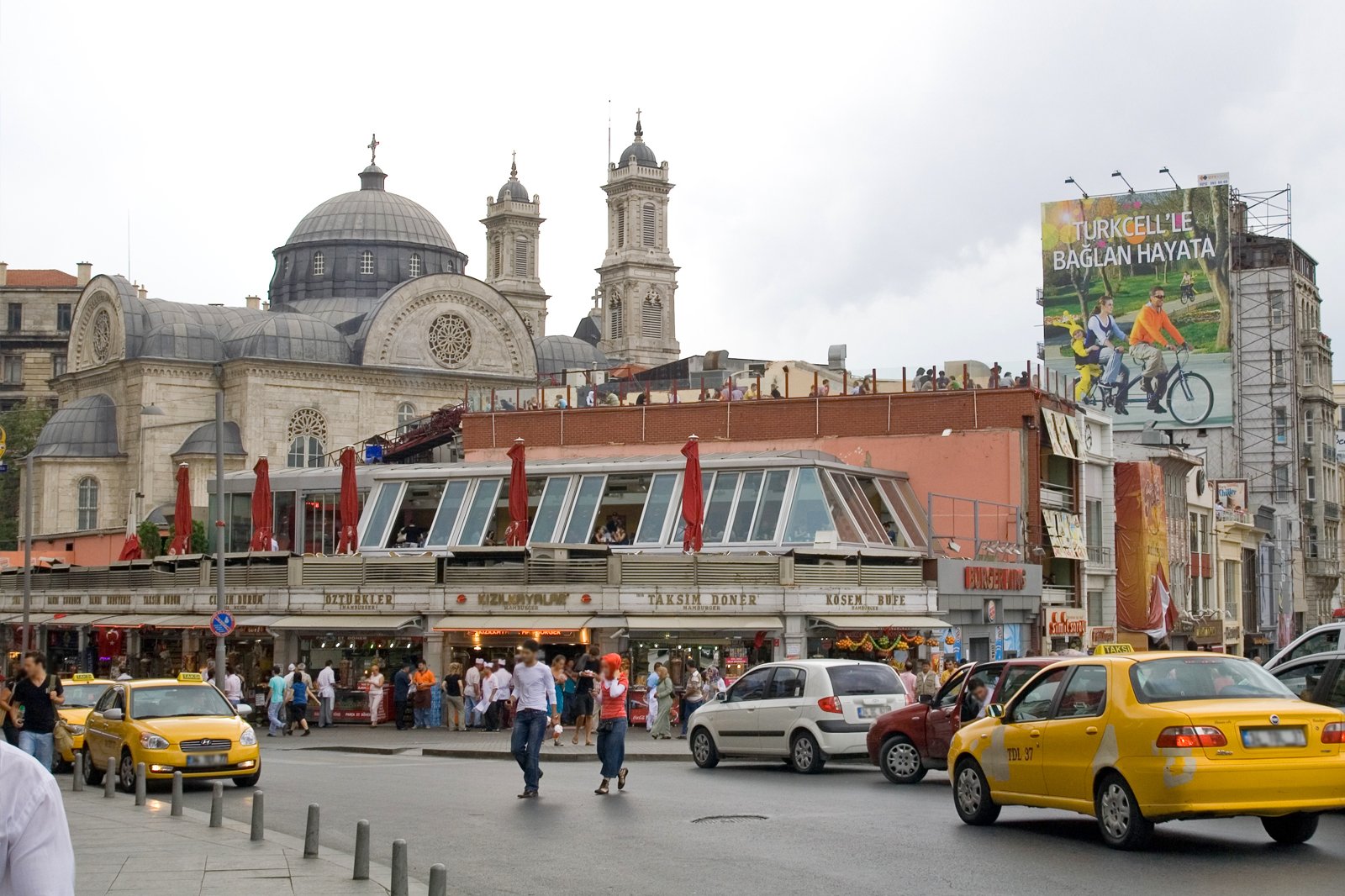 Taxis can be hailed down on the street in Istanbul, but it's recommended to use only official yellow cabs waiting at the many cab stands that can be found outside hotels and attractions.
You can also download the BiTaksi app on your phone, so you can see where the closest registered taxi is.
The initial charge is 4 ₺, then it's 2.50 ₺ per kilometer. The minimum amount for a ride is 10 ₺.
Always have enough Turkish lira change to pay for your fare and never pay in Euro or US Dollars.
Beware of taxi scams such as taking a longer road to get somewhere, forgetting to put the meter on, pretending that you gave a 5 ₺ note when you gave a 50 ₺ note, and so on…
photo by Alper Çuğun (CC BY 2.0) modified
8
Annual events in Istanbul to look out for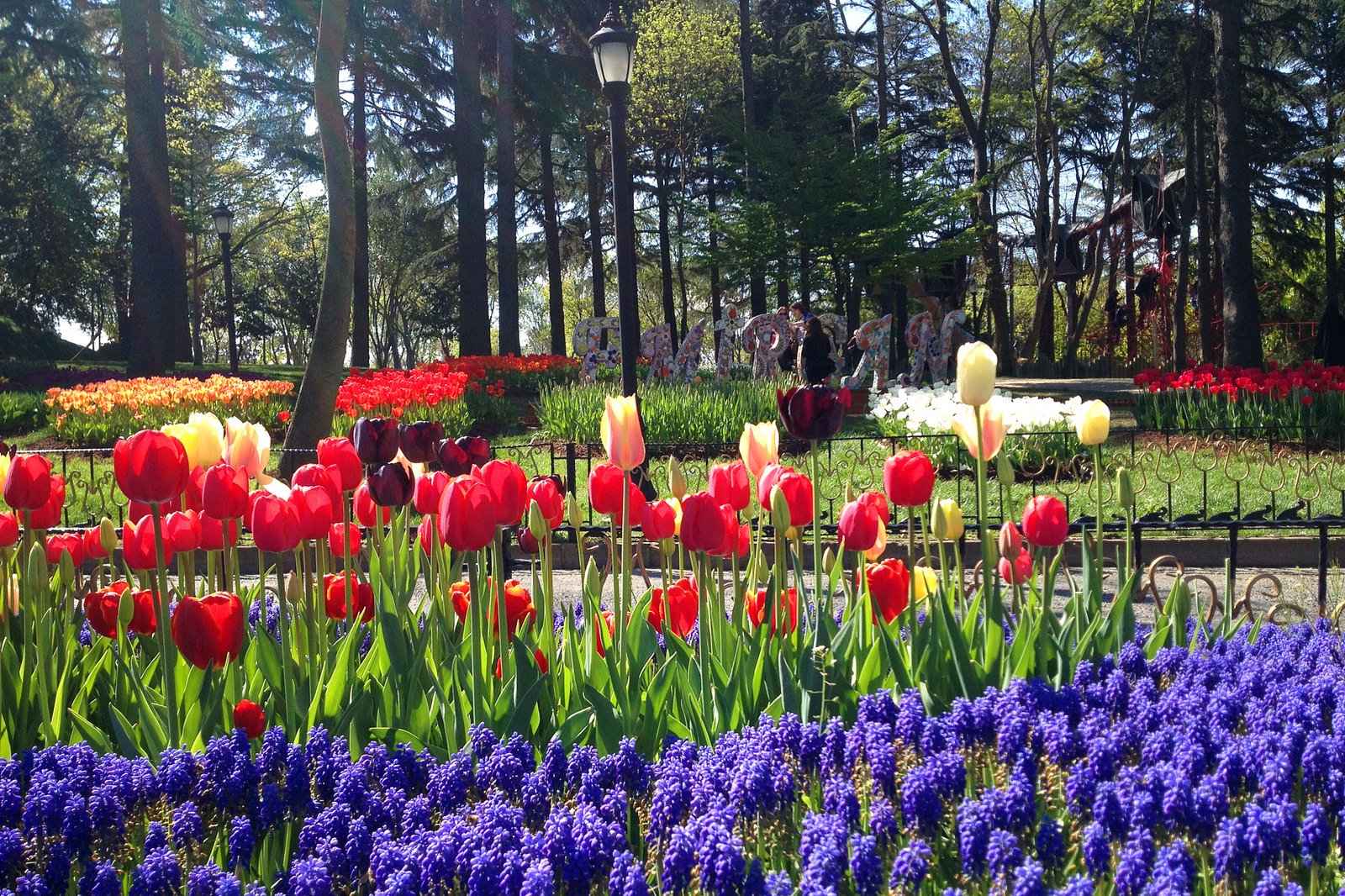 Conquest of Istanbul Festival
What: The fall of Constantinople, conquered by the Ottoman army on 29 May 1453 is annually celebrated in Yenikapı district. Expect exhibitions of traditional Turkish arts, parades by the Ottoman army band and fireworks.
When: May
Where: Yenikapı
International Istanbul Tulip Festival
What: Tulips originated from the Asian Steppes, where they grew wild. Ottomans started to commercialise them in the 16th century. Every year in April, tulips are planted everywhere in the city to celebrate the International Istanbul Tulip Festival.
When: April
Where: Emirgan Park
Rock 'n' Coke
What: Rock 'n' Coke is one of the biggest outdoor music festivals in Turkey. Expect international bands playing a wide range of music styles from Pop to Heavy Metal.
When: End August or early September
Where: Hezarfen Airfield
Chill Out Festival
What: Held since 2006, Istanbul Chill Out Festival showcases famous dance, trance and electronic music artists from all around the world for 2 days.
When: September
Where: Garden Fiesta
photo by CKfromtheD (CC BY 2.0) modified
Back to top