Zorbing at Rollerball is a fun and unique outdoor activity for the whole family in Phuket. The center is located on the hills overlooking Kalim Beach, where you can descend a 190-meter track (one of the longest downhill tracks in the world) inside a flexible plastic ball, which is around 3 meters in diameter.
While hill rolling is the official name of this activity, it's also called zorbing, globe-riding, sphereing, and orbing. Phuket's version enjoys superb views over Patong Bay and exhilarating fun.
Zorbing at Rollerball in Phuket - one of the highlights of 37 Best Things To Do in Patong (Read all about Phuket Province here)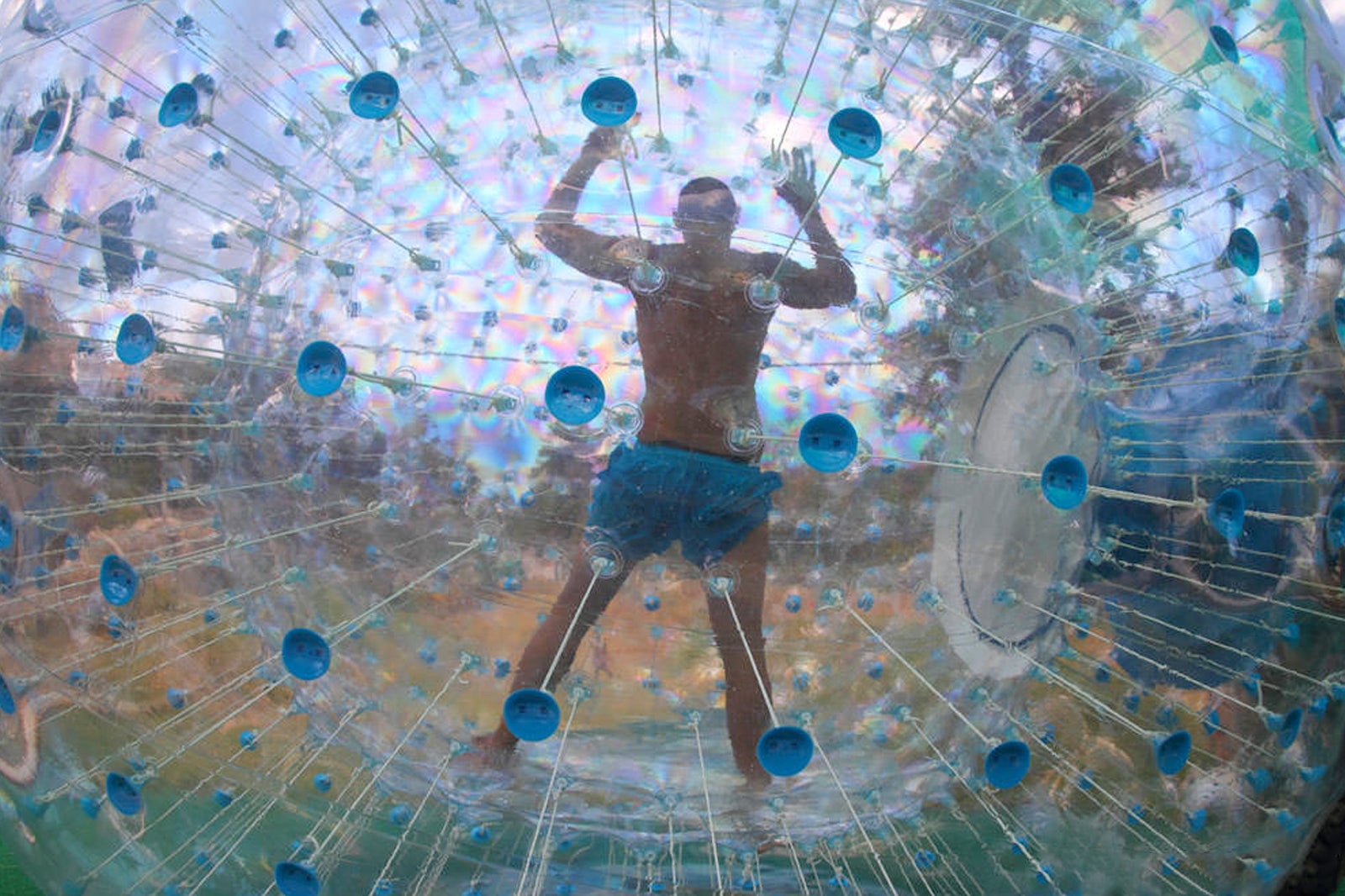 Highlights of Phuket zorbing
The concept of zorbing is pretty simple: you just need a hillside and a big ball. Zorbing at Rollerball is set some 500 meters from the sea, along a steep slope on a road leading to private villas. There are 2 tracks for you to enjoy hill rolling – one is pretty straight while the other one has some sharp curves to make the journey a bit bouncier.
The zorbs (balls) are double-sectioned, with 1 ball inside the other with an air layer in the middle. The inner and outer balls are connected by numerous small nylon strings. Zorbs have 1 tunnel-like entrance. Before heading (or rolling) off, the staff put about 40 liters of water in the inner ball, which helps passengers to stand relatively upright.
One of the fun aspects of zorbing is when you roll over other participants who are 'planking' on the track downhill. To some, it's simply more fun being rolled over. Don't forget to bring swimwear and a towel. Changing rooms are available on-site.
Good to know about zorbing at Rollerball
Rollerball Phuket occupies a large terrace overlooking the sea, with 2 small bamboo-and-thatch huts. One of its huts is the office/front-desk/bar, while the other is the changing room. There are 3 tables with benches under a thatched roof, and right next to them is the zorbing track's departure platform.
The bar serves soft drinks and beers. Free transfers are available in the Patong area. Prices start at around 950 baht per person for 1 roll and a free drink, going up to around 1,950 baht for 6 rolls with extra bonuses. The staff can also film your downhill journey for a small fee.
To get to Rollerball Phuket, take the soi (alley) at the corner of the Orchid Hotel and Spa in Kalim. The center is well indicated along the uphill road.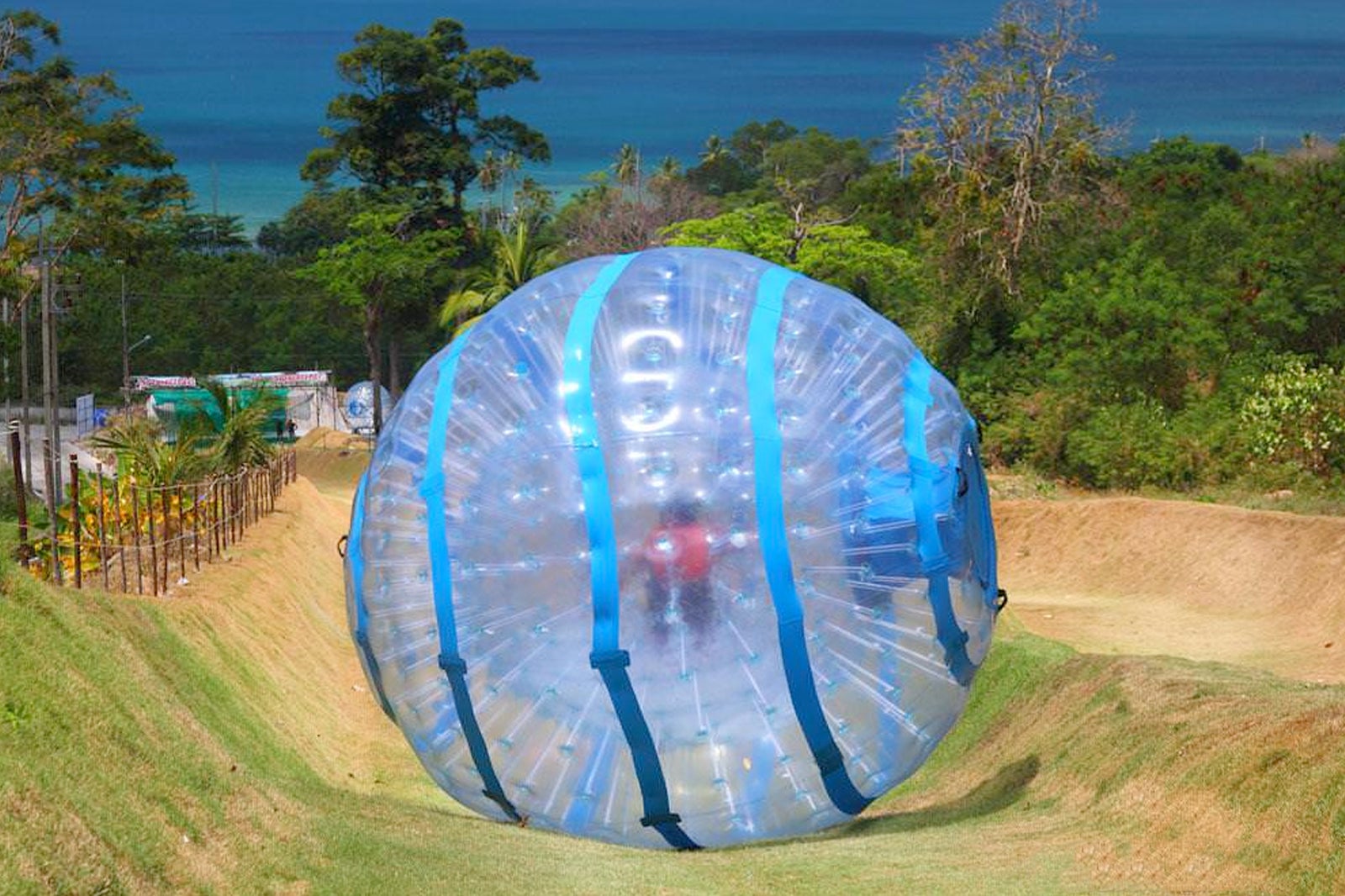 Zorbing at Rollerball in Phuket
Location: Kalim Soi 7, Patong, Kathu, Phuket 83150, Thailand
Open: Daily from 10am to 6pm
Phone: +66 (0)89 872 6532
Back to top