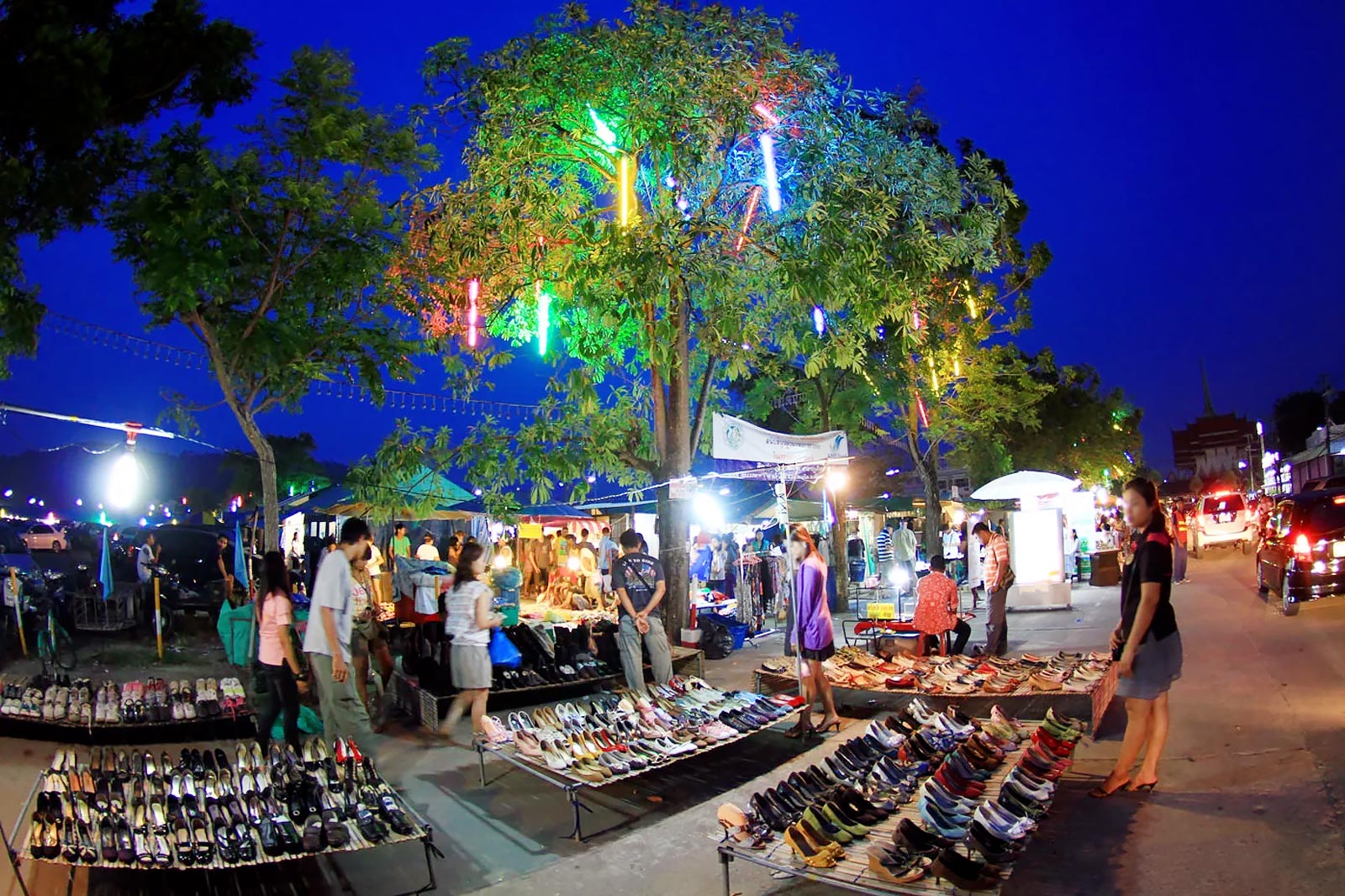 Phuket Weekend Market is a fascinating jumble of secondhand goods, curios, live animals, souvenirs and a large amount of great local food to sample. Located along Chao Fa West Road, just outside Phuket Town and not far from Central Festival, it's locally known as Naka Market or Talad Tai Rot and is sometimes also referred to as the Chaofa Variety Weekend Market.
As the single biggest night market in Phuket, it really is worth a visit even if you're not planning on buying anything. If you were to ask what's for sale here, the answer would probably have to be, "how much time do you have?" as the list of goods is seemingly endless.
Phuket Weekend Market - one of the highlights of 10 Cheap Things to Do in Phuket and 14 Best Places to Go Shopping in Phuket (Read all about Phuket Province here)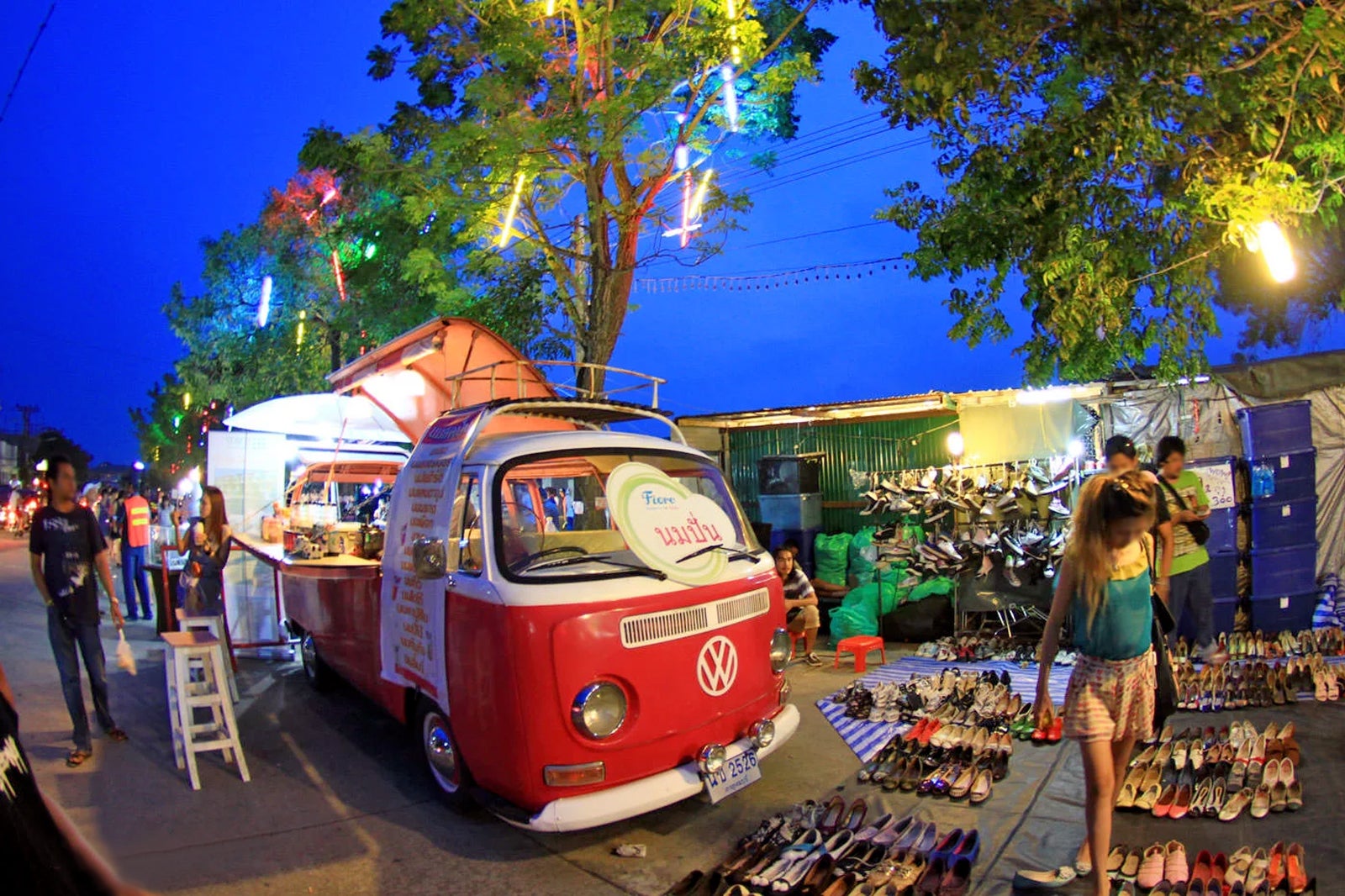 Phuket Weekend Market highlights
The Phuket Weekend Night Market is roughly divided into 2 sections – covered and open. In the covered section, you'll find secondhand items with a huge selection of jeans, T-shirts, curios and souvenirs. It's worth noting that it can get pretty stuffy in this part of the market, particularly during the sweltering rainy season.
In the uncovered section, you'll find stall after stall selling fluffy toys, mobile phones, all sorts of electronics, DVDs and CDs, shoes, bags, jewelry and fashion accessories, watches, more clothes and almost everything else but the kitchen sink.
At the western end of the market is the food section. Here, you can gorge on delicious boiled buttered corn on the cob, spicy sausages, grilled chicken, fishcakes, exotic fruit and even deep-fried insects. There are even a few small restaurants where you can sit down to a full meal, often involving seafood. And, of course, you can wash your snack down with an ice-cold beer.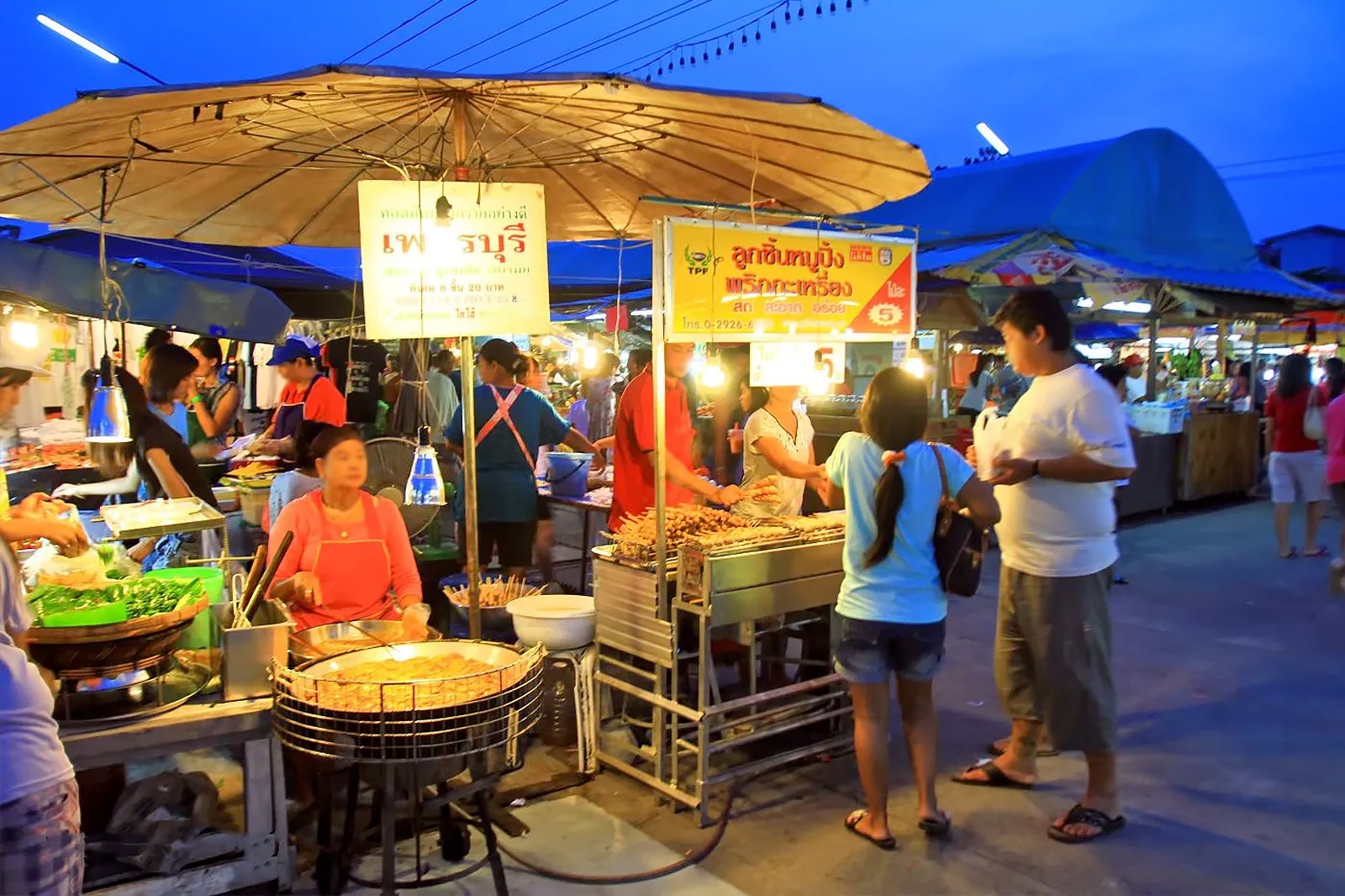 Good to know about Phuket Weekend Market
Even though the Phuket Weekend Market is not as big as Bangkok's humongous Chatuchak Market, it's still impressively large. Generally speaking, the floor is mostly cemented over so you won't get muddy underfoot like at other local markets.
It's a good idea to get to the market as soon after it opens at 4pm to avoid the crowds. Some of the aisles in the covered part of the market are very narrow and you can often find yourself stuck in the crowd for quite a while. There are also few places to park immediately around the market, even for motorbikes, so it usually gets harder and harder to find a space after about 4.30pm.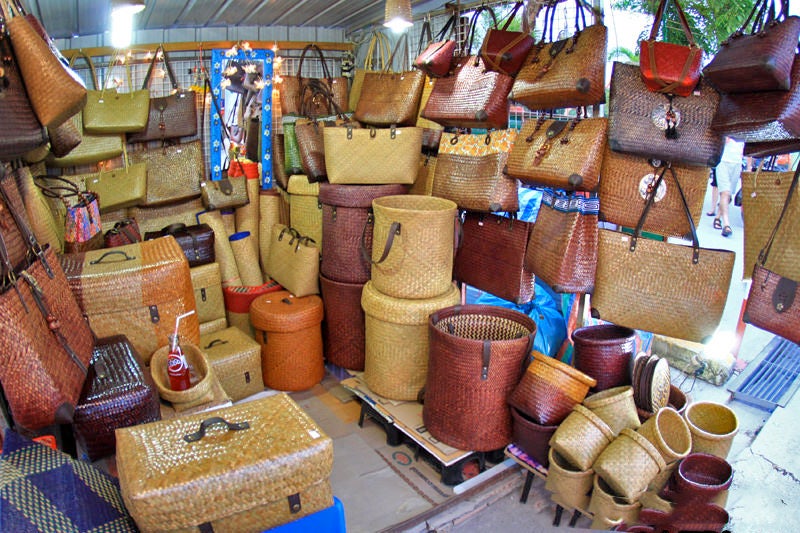 Phuket Weekend Market
Location: 7 Wirat Hong Yok Rd, Phuket Town, Muang, Phuket 83000, Thailand
Open: Saturday–Sunday from 4pm to 11pm
Back to top