Wat Sri Sunthon (Wat Lipon) is a Buddhist temple in Thalang, around 14.5 km north of Phuket Town. One of the first things you'll see when entering the temple grounds is the 29-meter-high Sleeping Buddha sculpture, which occupies the top of the wat's central building. There are also 9 smaller Buddha images in different positions – all facing the entrance as if welcoming you to this holy place of worship.
Wat Sri Sunthon (Wat Lipon) in Phuket - one of the highlights of 13 Best Kept Secrets in Phuket and 14 Biggest Buddhas in Thailand (Read all about Phuket Province here)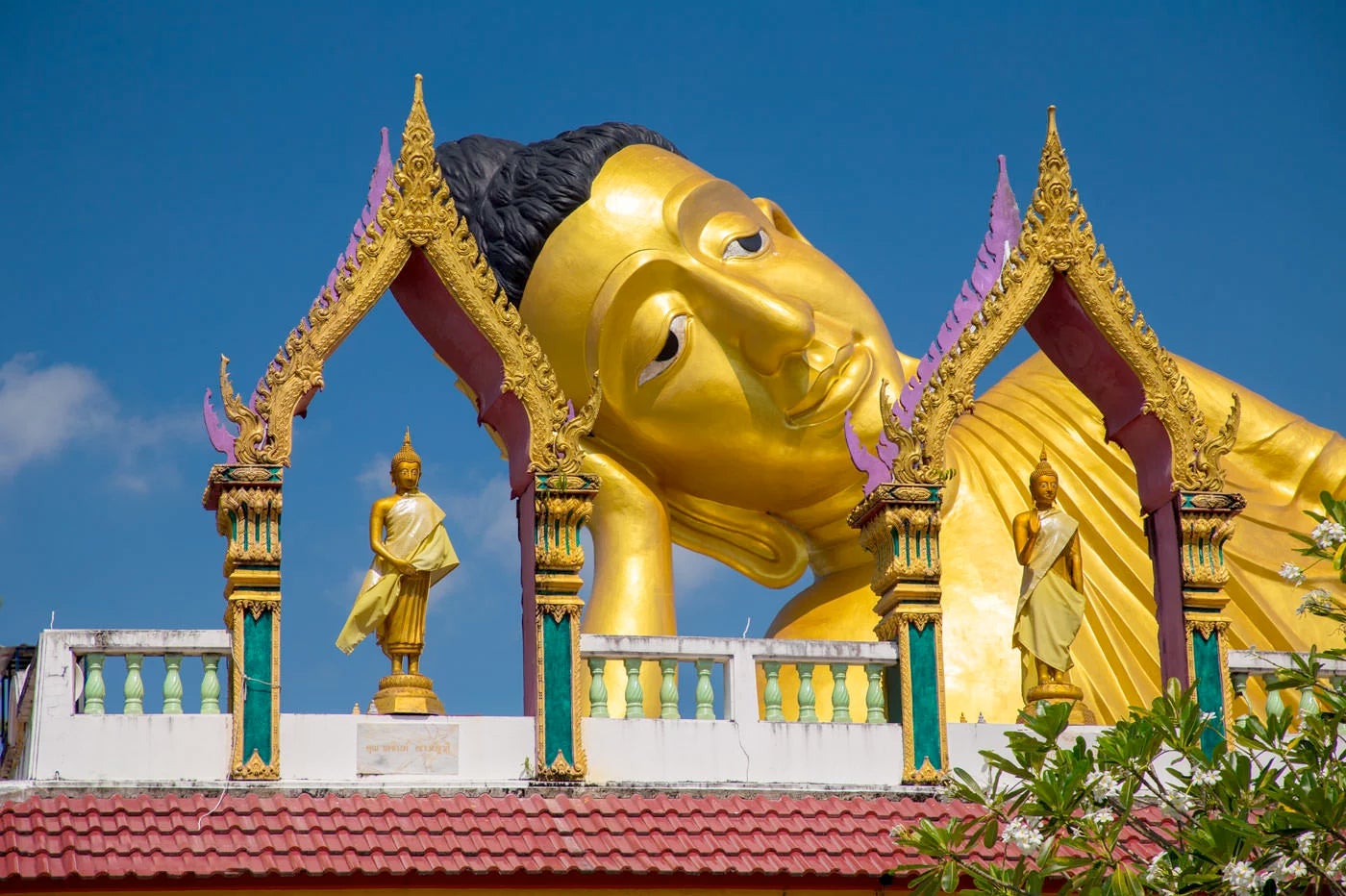 Wat Sri Sunthon's highlights
Depictions of Buddha in a sleeping position are considered very important for devotees as it represents the Lord Buddha in the stage of dreaming. Legend has it after the end of his 6-year-long period of extreme self-mortification (in the hope of discovering the truth about life), Buddha had a dream that made him realize that he had indeed reached the stage of enlightenment.
If you look around the temple, you will notice that there are quite a few non-Buddha images, including a giant and lions from Thai myths. They are believed to act as the temple's guardians.
Other interesting images are of phets (ghosts from Thai myth), which are skinny creatures as tall as a palm tree with a mouth as small as a pin. Some Thais believe that if one does bad things, especially hitting parents or cheating on their spouse, the person will end up as a phet in the afterlife. It's the main reason why many temples have this ghost image – to remind people to be kind to their folks and spouses, among other things.
A point of interest at Wat Sri Sunthon is a small bell tower, which you can climb to see the temple from an elevated height. There's an electronic fortune-telling machine that lets you insert a coin and ask questions to see what the outcome will be.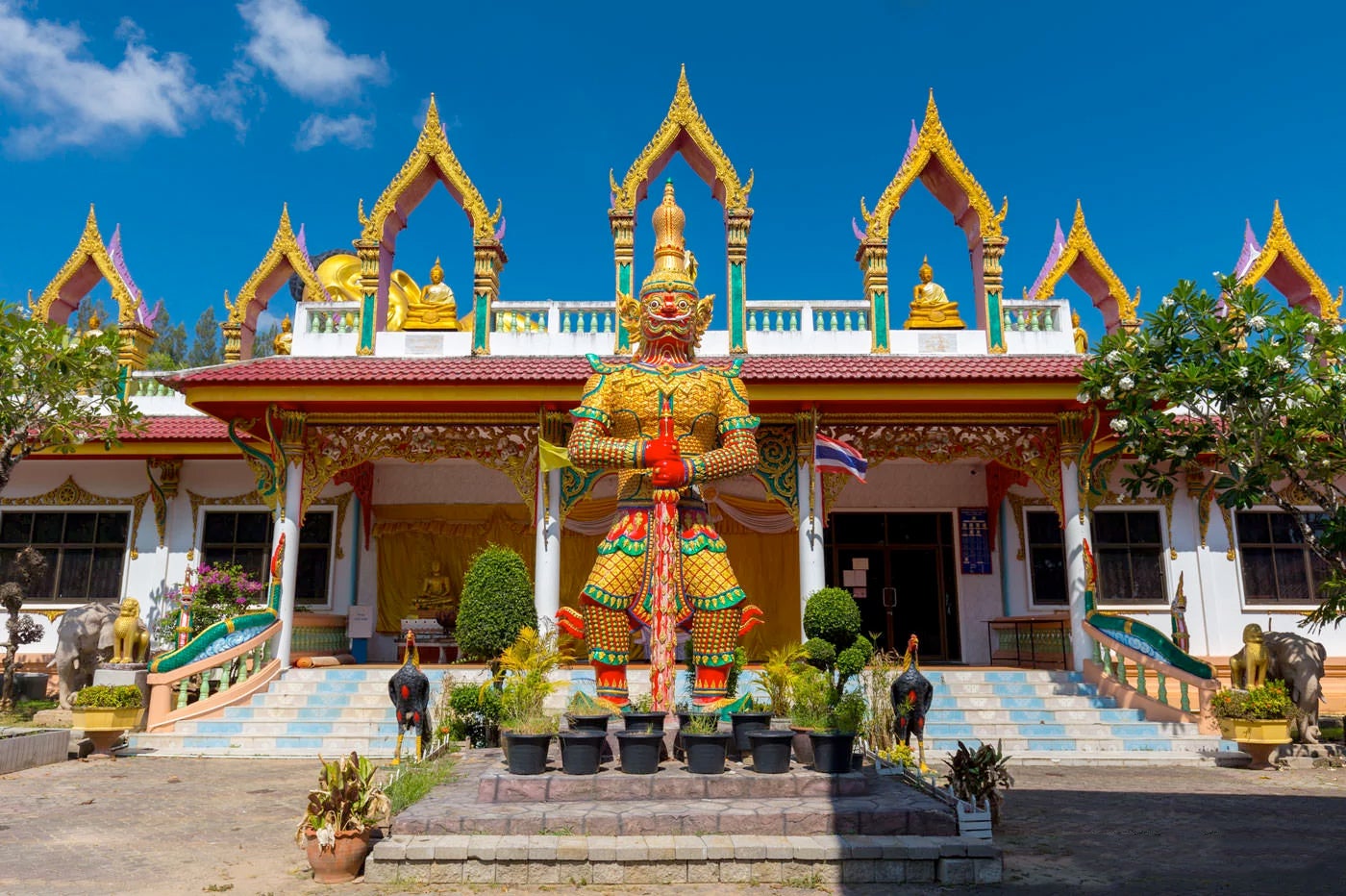 Good to know about Wat Sri Sunthon
Built in 1792, Wat Lipon covers around 3.52 hectares of land. It was later named Wat Sri Sunthon by King Rama I. The main ubosot (temple hall) has a very simple style, with only 1 full wall. The whole property is very quiet and peaceful, attracting those looking for a place to meditate.
Just like many temples in Thailand, many dogs and cats live in the temple. They're relatively shy around strangers, though it's best to leave them alone when you're exploring the grounds.
You can find Wat Sri Sunthon around 5 km north of the Phuket Heroine's Monument. The temple is on the left-hand side of Thepkasathri Road.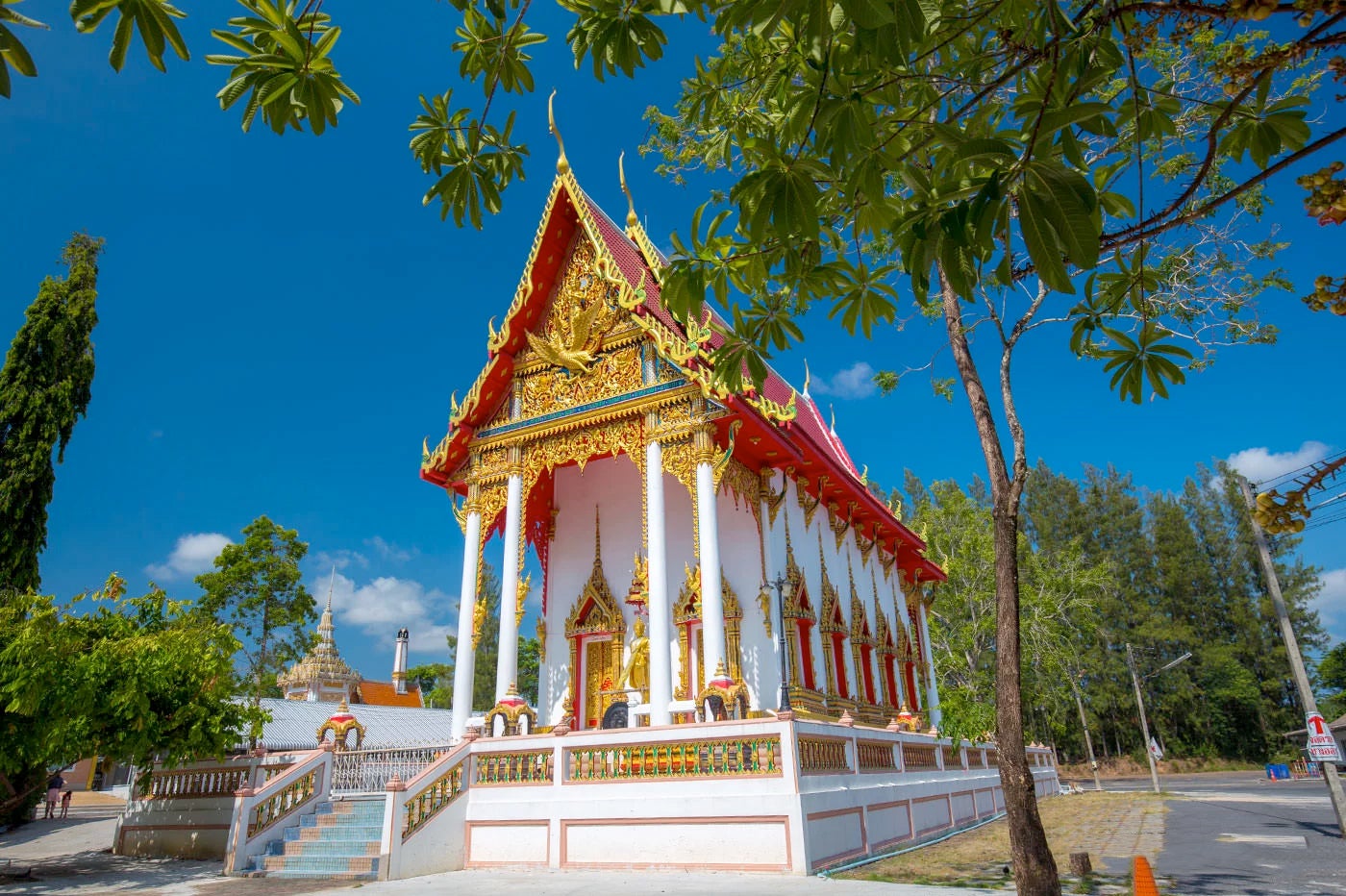 Wat Sri Sunthon (Wat Lipon) in Phuket
Location: 20/4 Thepkrasatree Rd, Si Sunthon, Thalang, Phuket 83110, Thailand
Open: Daily from 7am to 5.30pm
Phone: +66 (0)98 017 8044
Back to top