Wat Prayoon, or Wat Rua Lek, sits on the western side of the Chao Praya river. Built during King Rama III's reign, the temple's outstanding features include a large inverted bell-shaped chedi (pagoda), turtle 'mountain' housing spirit houses and a pond where visitors can feed the turtles.
The temple is located on the Thonburi side, at the foot of Memorial Bridge (Saphan Phut). This area is on the southern edge of the old Portuguese community (Kuthi Jeen), an area once designated for Portuguese merchants and government officials during the Early Rattanakosin Period (after Ayutthaya was destroyed and King Rama I founded a new capital in Thonburi).
Wat Prayoon in Bangkok - one of the highlights of 24 Must-See Temples in Bangkok and 10 Best Things to Do in Thonburi (Read all about Bangkok here)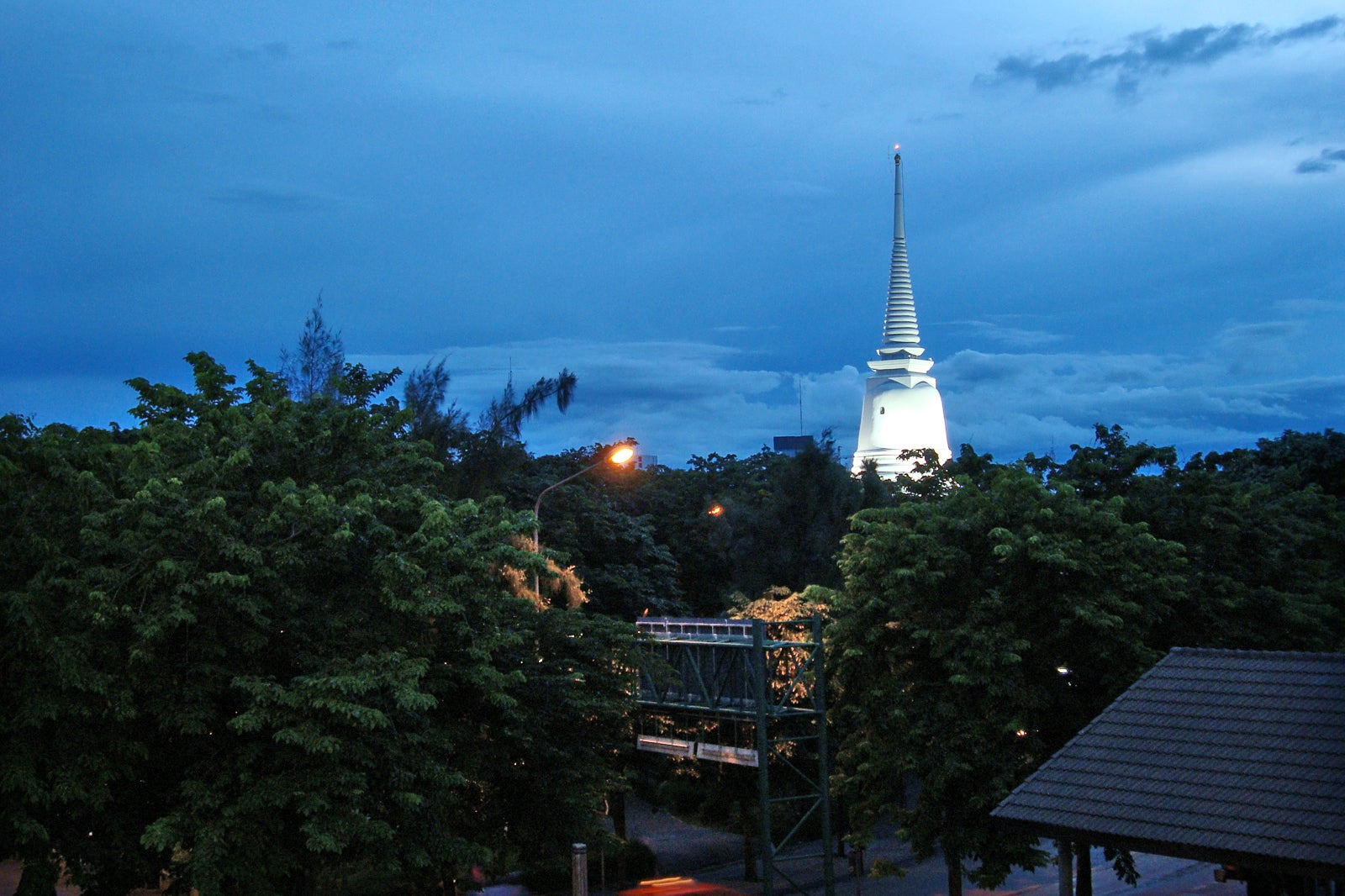 What to see at Wat Prayoon
As a Buddhist temple, Wat Prayoon features typical structures such as an ordination hall, assembly hall, meditation hall, chedi and library. But what sets Wat Prayoon apart from other temples is the bright red, 1.5-meter-tall iron fence fashioned from ancient weapons, including lances, swords and axes. Upon reaching the foot of Saphan Phut, you can't miss it. This fence once was a prominent feature inside the temple, but today only the section that leads from the gateway up to the white chedi remains.
Home to Buddha's relics, the bell-shaped chedi (Phra Boromthat Maha Chedi or Great Chedi) sits on an 80-meter base surrounded by a porch and 18 satellite chedis. It's quite an impressive sight due to its size, height and architectural features. Next to the Great Chedi is a well-kept museum housing Buddha images, amulets and artifacts excavated from underneath the chedi during the 2006 restoration.
Turtle Mountain is another highlight at Wat Prayoon. Modeled after a mound of melted candle wax, this low-rise mount enshrines several spirit houses dedicated to the deceased. These miniature houses are quite elaborate, showcasing a mix of eastern and western architectural styles. The mount is surrounded by an artificial lake and is a pleasant area to take a rest and feed the turtles.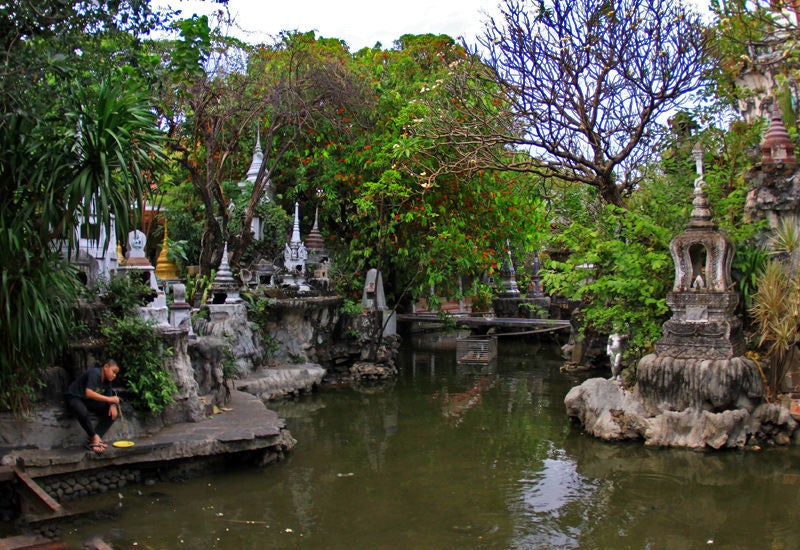 A day trip to Wat Prayoon day
A visit to Wat Prayoon can be combined with a leisurely exploration of the old Portuguese community located nearby. From Saphan Phut, a riverside walkway passes by one of Bangkok's first Catholic churches (Santa Cruz), a quiet neighborhood known for its Portuguese bakery, a century-old Chinese worship shrine and a famous Buddhist temple, Wat Kalayanamitr. You can visit all of them before taking a ferry across the river from Wat Kalayanamitr to Pak Klong Pier (Bangkok Flower Market). From there, it's a short walk to the flower market (Pak Klong Talad), Wat Pho (Temple of the Reclining Buddha), Grand Palace, Wat Phra Kaew (Temple of the Emerald Buddha) and Khao San Road.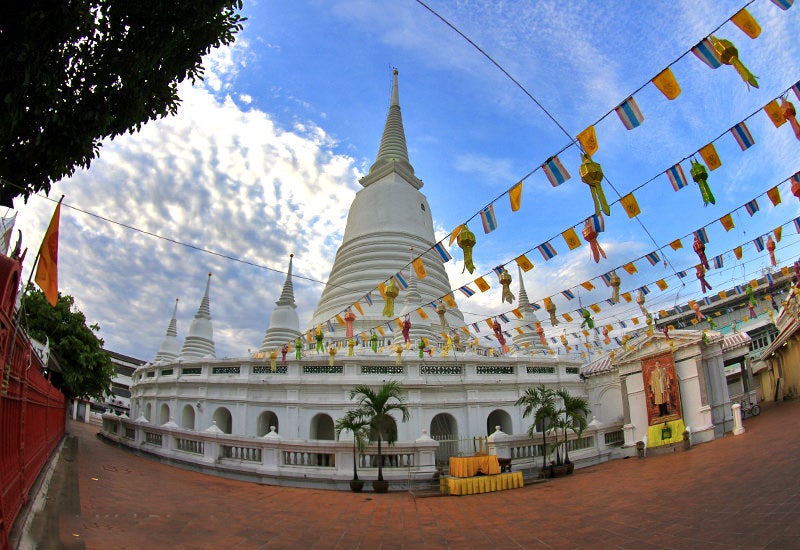 Wat Prayoon in Bangkok
Location: 24 Prajadhipok Rd, Wat Kanlaya, Thon Buri, Bangkok 10600
Phone: +66 (0)2 466 1693
Back to top