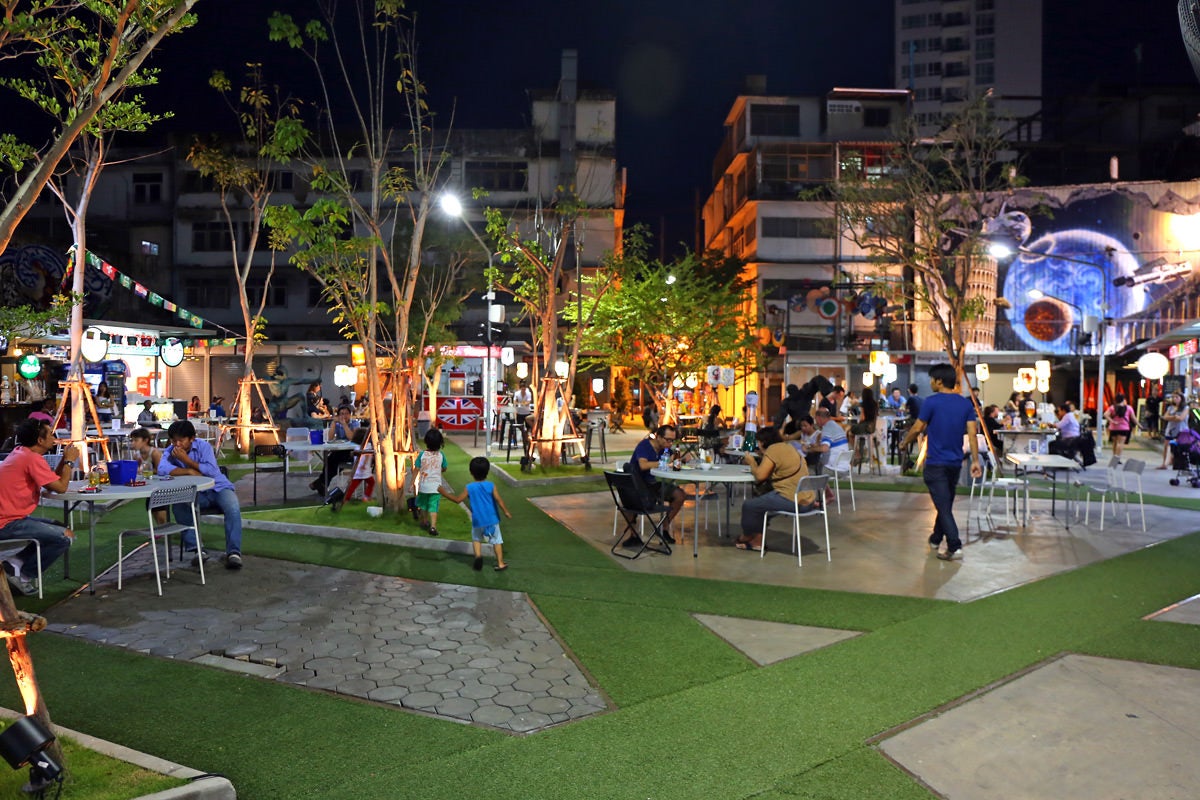 W District is a community mall with a focus on shopping, dining and entertainment, all brought together with an emphasis on urban modern art – from surrealist sculpture to stylish graffiti. Located next to Phrakanong BTS Skytrain Station, this is among the very few malls of its kind in lower Sukhumvit and is a central hub of activity in the area.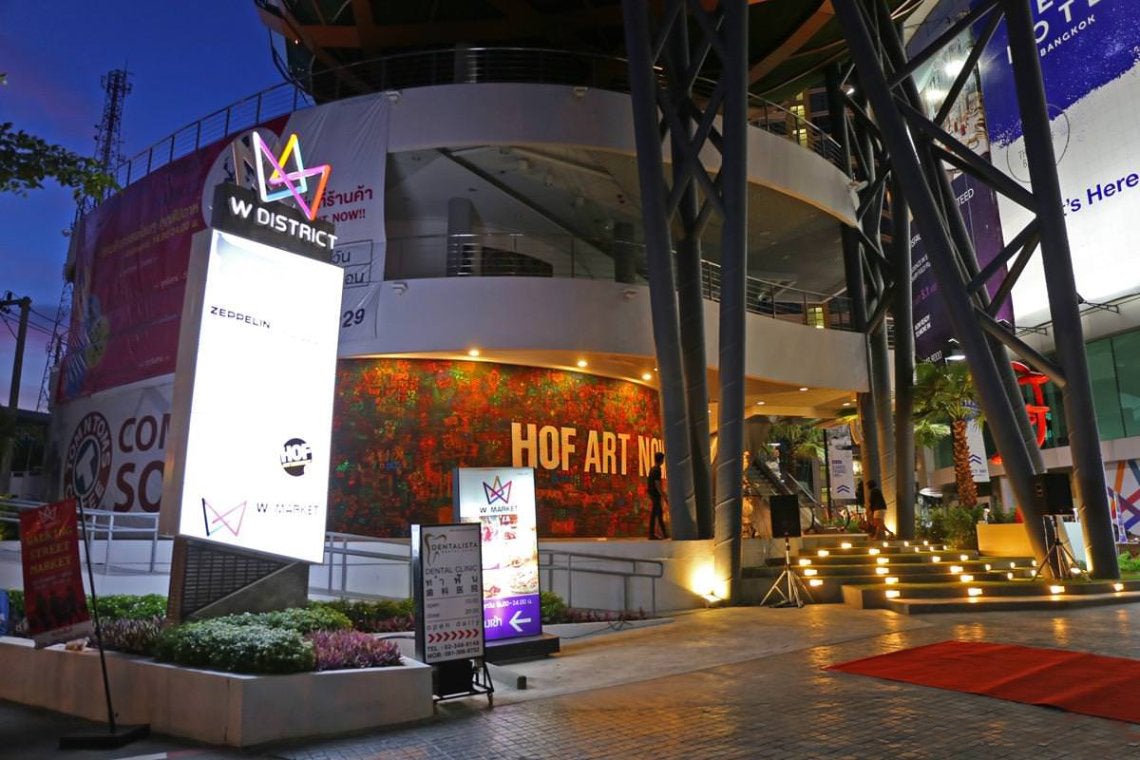 Highlights of W District in Bangkok
W District in Phrakanong is comprised of several sections: the stylish Beat Hotel, lively W Market with plenty of food stalls, boutique shops and a weekend street market, and on the rooftop of the 46-storey Le Luk Condominium, there's a sophisticated sky bar called Cielo.
The W Market dining section is one of the most popular sections at W District. With its easygoing beer garden atmosphere, a full courtyard of food and snack stalls, and reasonably priced beer, it attracts a pleasant mix of Thais and foreigners. The food stalls open from 6pm, and on Friday and Saturday nights, and there's often a Thai cover band playing popular hits in Thai and English.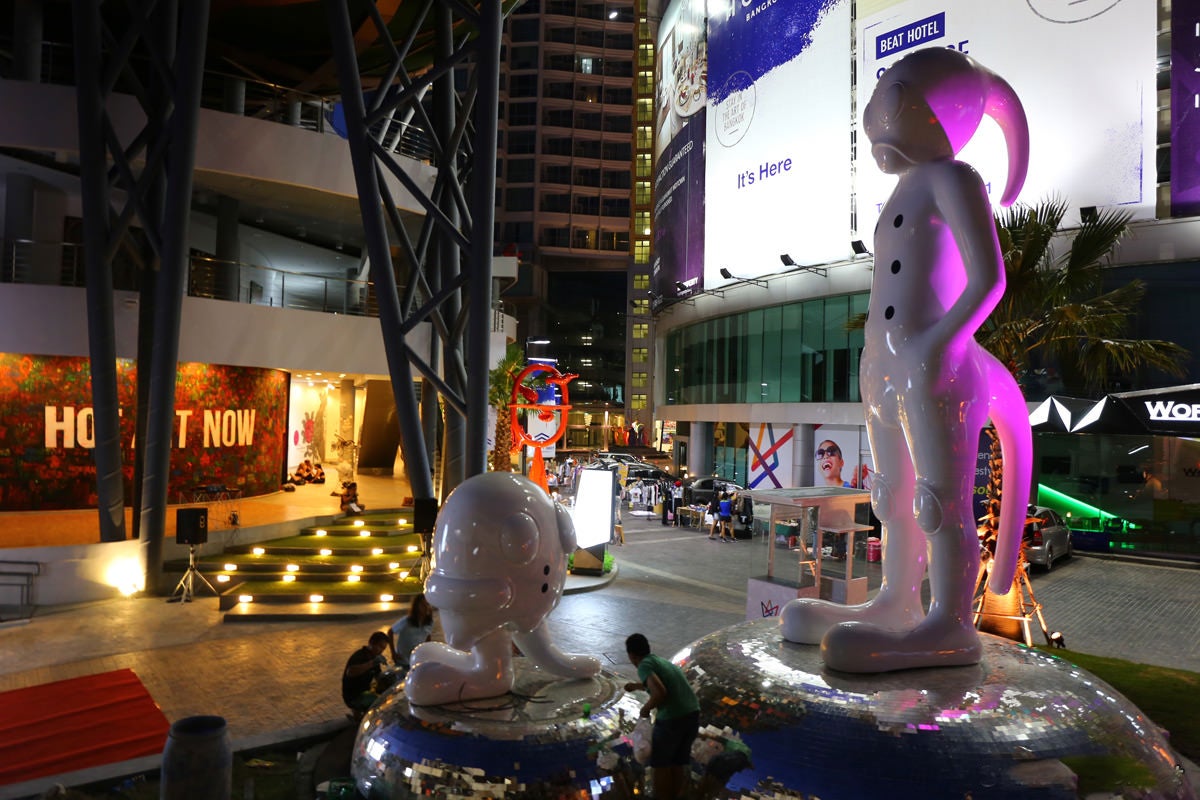 Eccentric art sculptures are scattered around, so there's always something interesting to look at. There are plenty of fans to keep you cool throughout the day. The boutique shops next to the dining area are open all day, selling mostly ladies' fashion and accessories.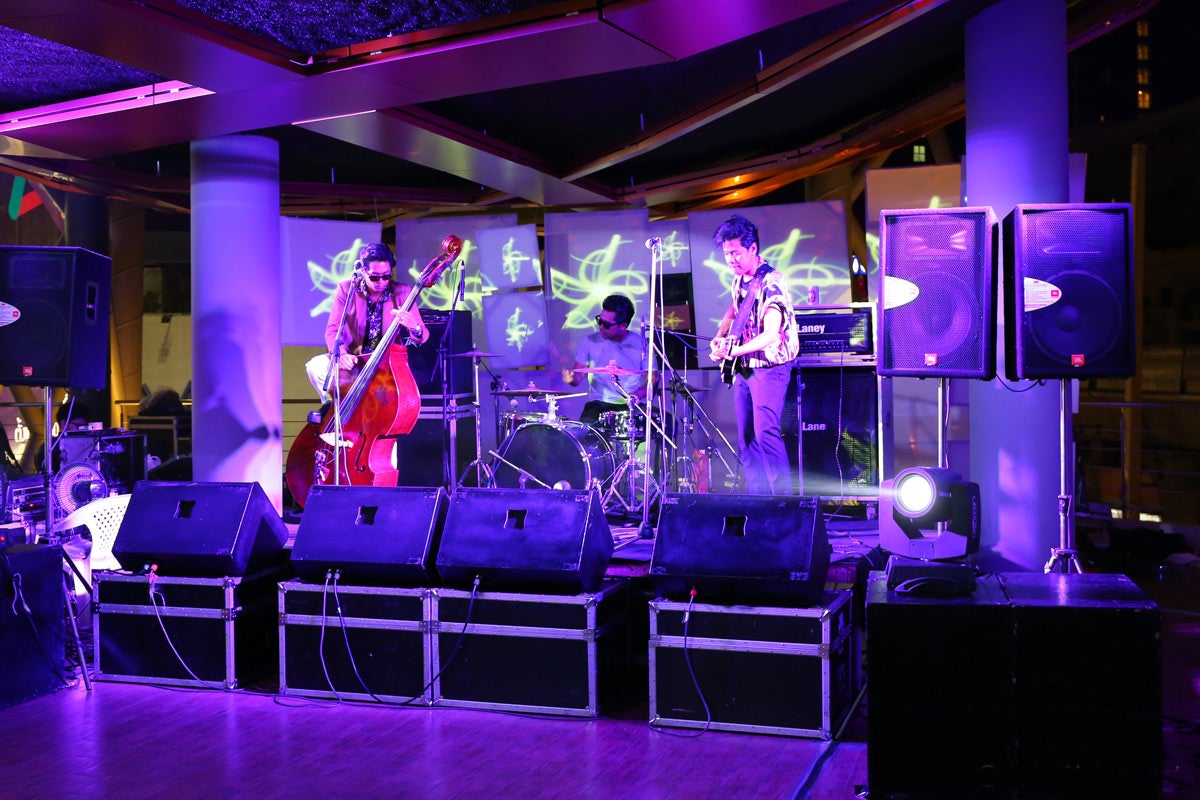 W District Community Mall in Bangkok
Location: 1599 Sukhumvit Road, Phrakhanong, Watthana, Bangkok 10110, Thailand
Open: Daily from 11am to midnight (restaurants open daily from 4pm to midnight)
Phone: +66 (0)2 381 2277
Back to top