Tri Trang Beach is a quiet, secluded place that's ideal for dedicated sun-lovers. The 500-meter, north-facing beach is snuggled into the headland just to the south of Patong, making it conveniently close to the popular resort town while still being far enough removed to be a quiet haven of tranquillity. It's particularly popular with guests at the Marriott Merlin Beach Resort because it's the nearest available large beach.
Unlike other sunbathing spots around Phuket, Tri Trang has a very open feel because there are no beach-side trees offering shade, making it a place for the really dedicated sun worshipers. While you can relax in the shade near the restaurant or at the resort end, most of the beach enjoys direct sunlight.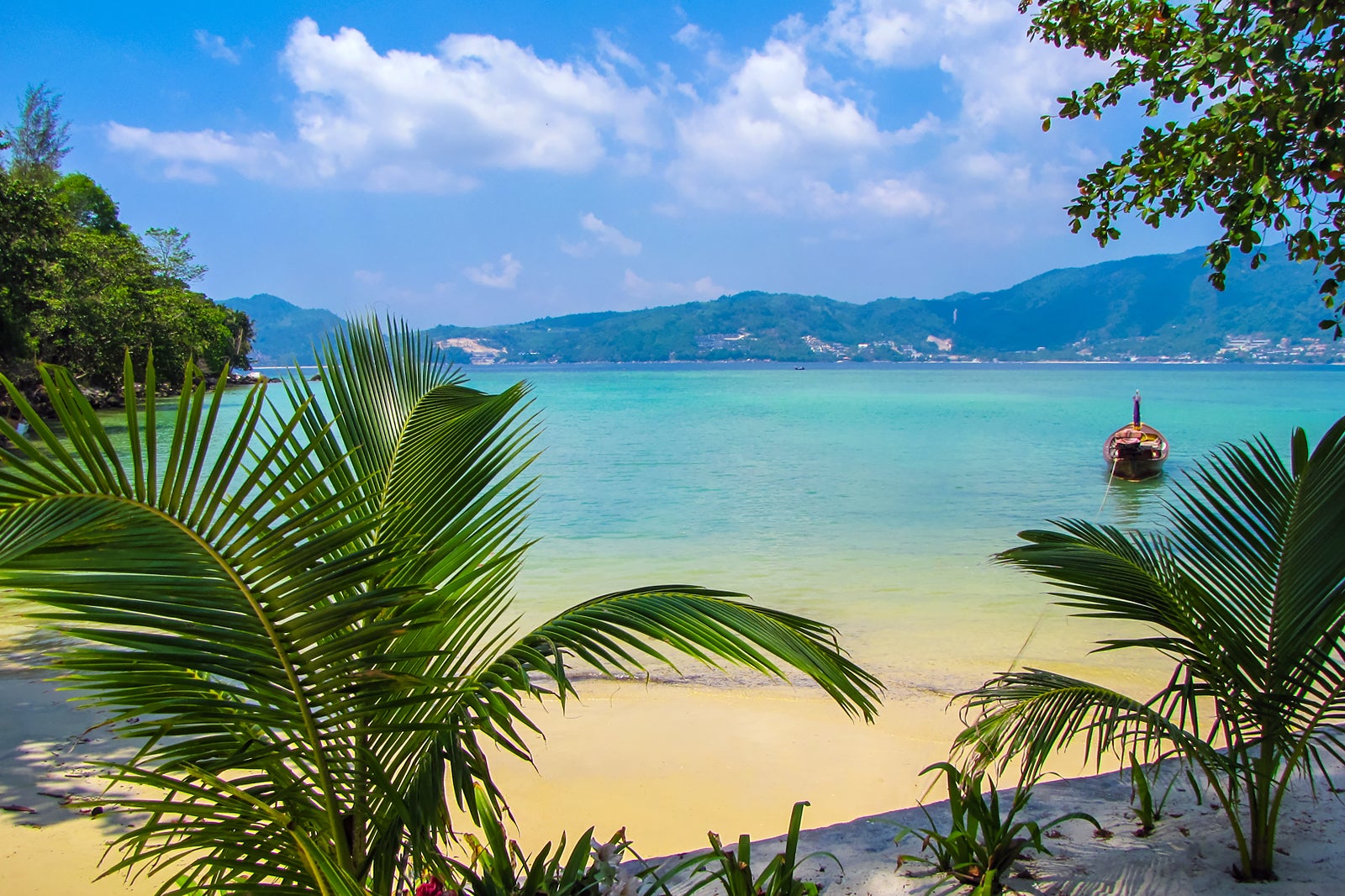 Tri Trang beach facilities
You can have a beach massage, pedicure, and even get your hair braided at Tri Trang Beach. Jet skis operate from here and you can also parasail. Snorkel sets and kayaks are available to rent, too.
The water off Tri Trang Beach is not deep and the floor is quite rocky, making swimming a little difficult at low tide. The best place for swimming is the end of the beach closest to Patong. There are toilets at both ends of the beach, in the Windsurf restaurant and at the Tri Trang Resort.
Tri Trang Beach restaurants & food
Windsurf is a very attractive place overlooking the sea. It has basic Thai and European food and its interior décor is wooden, rustic and quirky. You can rent snorkeling gear here, too. There's also a restaurant serving both Thai and international food at the resort end.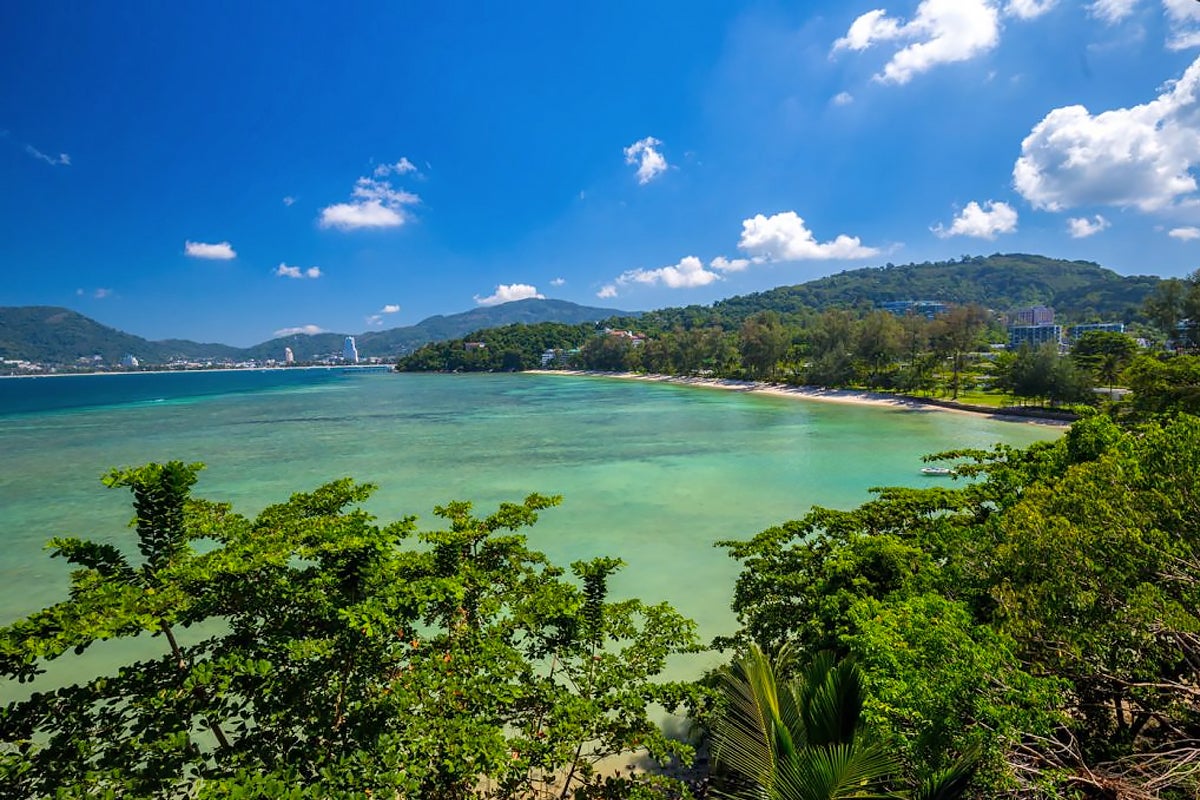 Getting to Tri Trang Beach
Despite being quite close to Patong, virtually no one in the town knows where Tri Trang Beach Beach is. You can reach it by going south along the last part of Patong's Beach Road and taking a left turn at the Amari Phuket. Go past Baan Yin Dee, then turn down the road that leads to the Tri Trang Resort.
Alternately, carry on down the road past the Merlin Beach Resort until you come to Naik Rang, at the foot of a hill, and Windsurf restaurant on the sea side of the road. You can access Tri Trang Beach by parking here and walking through this restaurant during high tide.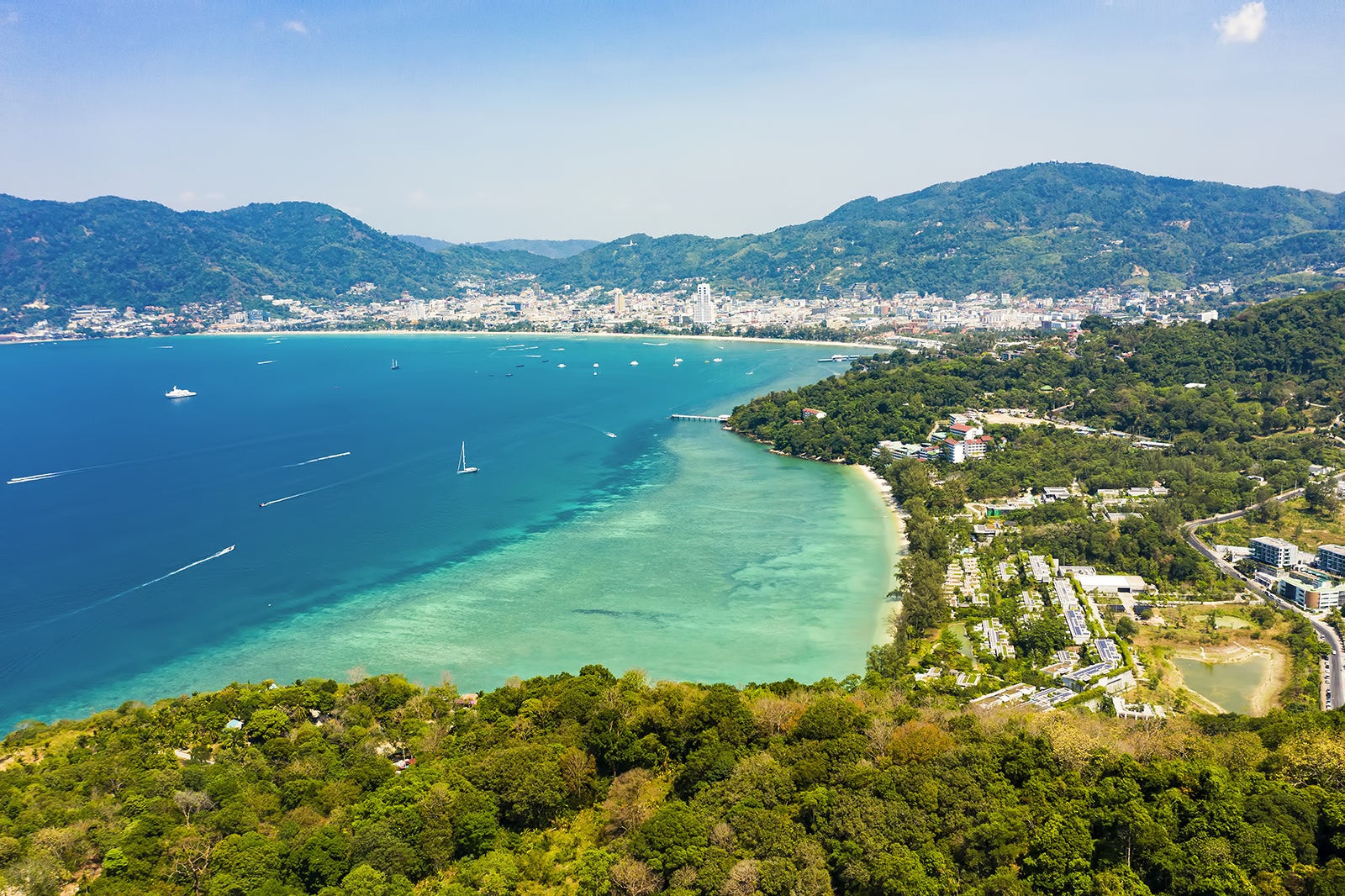 Tri Trang Beach
Back to top