Tonsai West is the quieter and more contemplative sister of brash and bold Tonsai East and the village itself. If you pass the pier and keep walking past the hospital and toward the limestone hills, you'll notice that things get a lot quieter and more peaceful in this section of the island.
Tonsai West in Phi Phi - one of the highlights of Tonsai Bay (Read all about Ko Phi Phi here)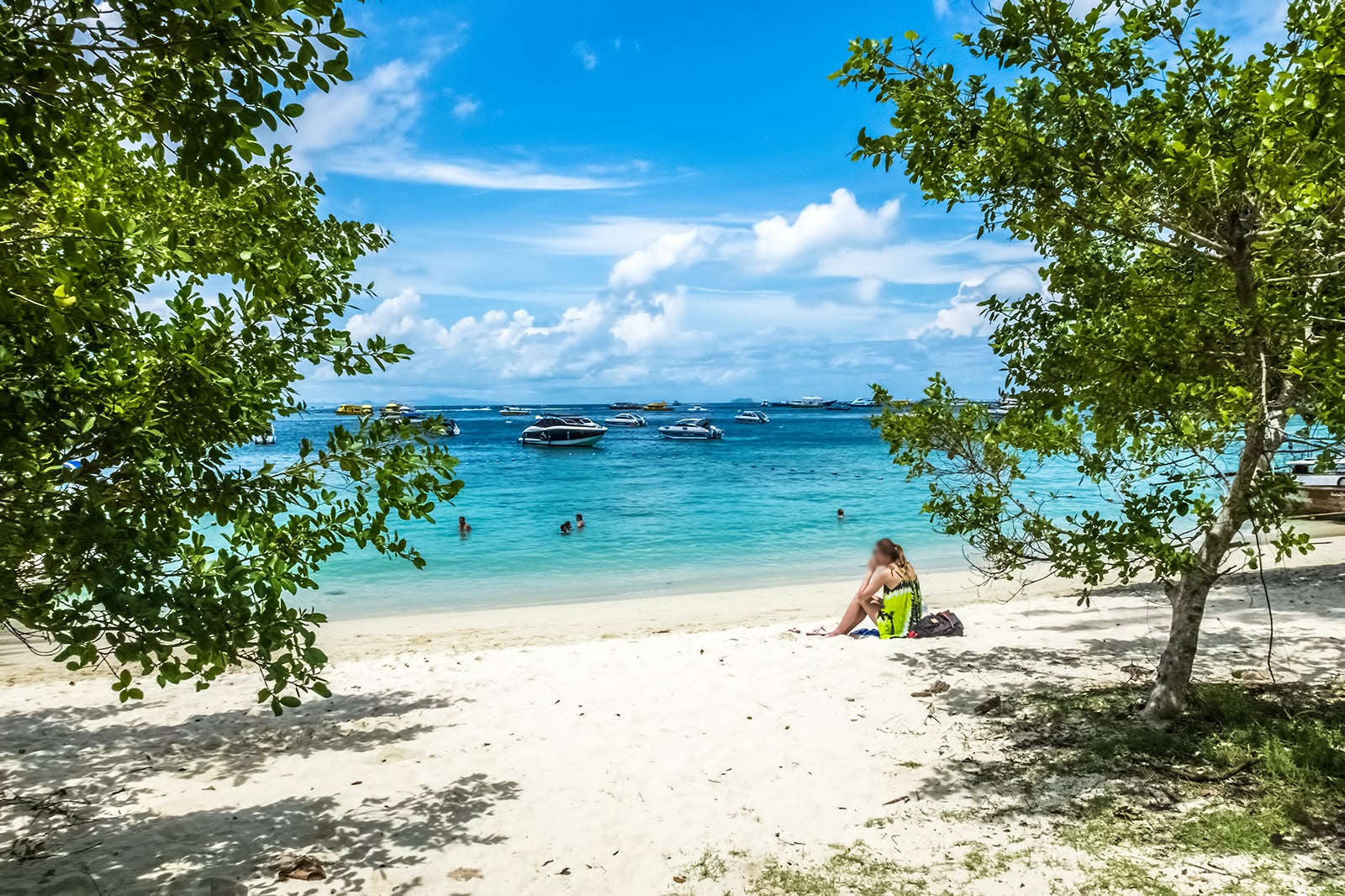 Highlights of Tonsai West in Phi Phi
Several large resorts line the path, with onsite restaurants serving late-afternoon meals and beverages to travelers on day tours who arrive en masse in the morning. Tonsai West lacks in original stand-alone restaurants – only a few sandwich vendors and snack peddlers that offer fruit shakes and pancakes.
Toward the end of the beachside path, you'll come across Mama Beach Residence – a resort with a classy restaurant and bar, called Mama Resto, that's worth the walk.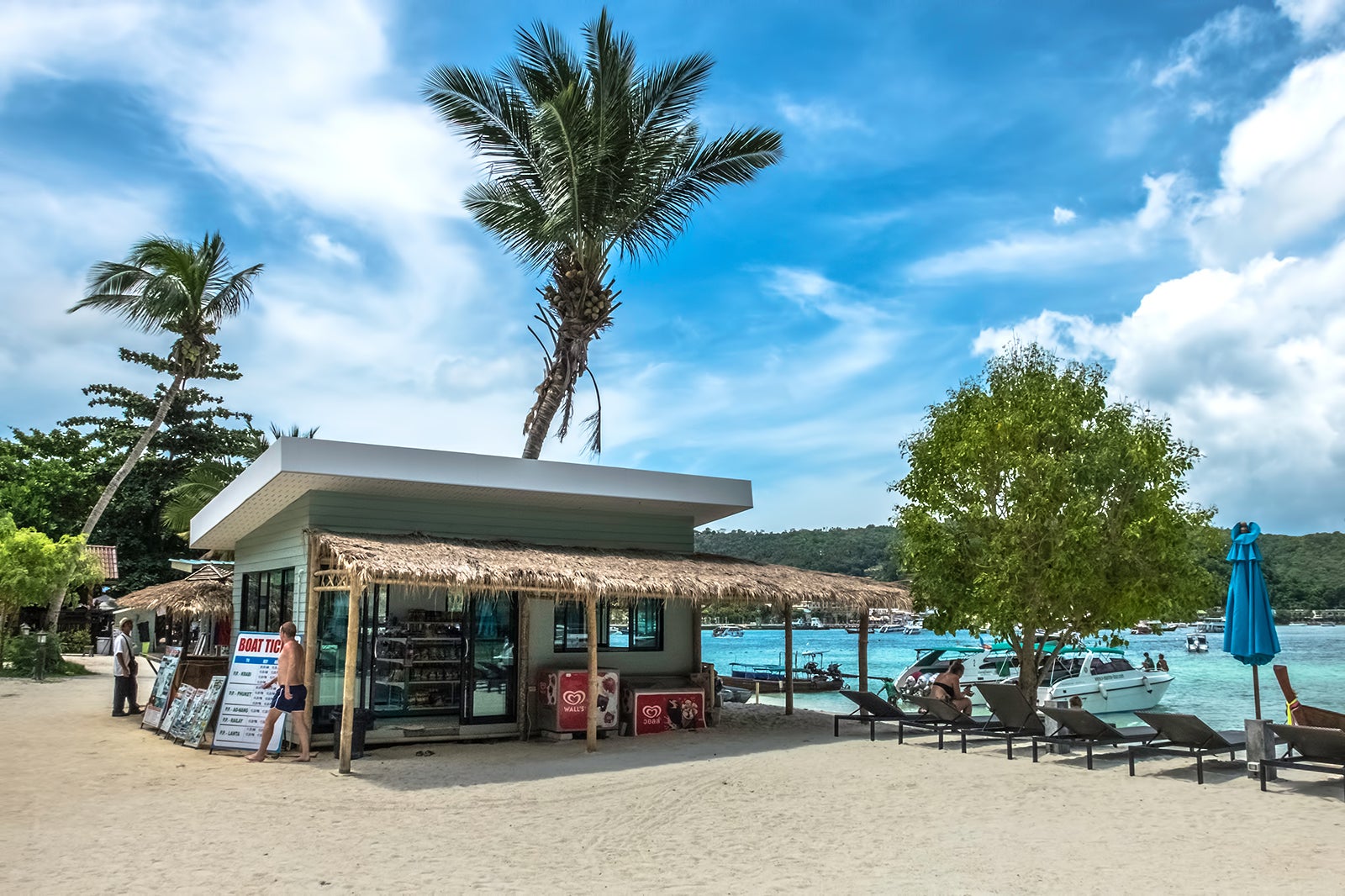 Good to know about Tonsai West in Phi Phi
You can rent kayaks to explore along the island's western promontory. Several intrepid visitors have even paddled out to Phi Phi Leh. The area is also great for snorkeling as it's a lot less busy than Loh Dalum.
There isn't much nightlife in Tonsai West, unless you count sitting on the beach counting the stars and listening to the distant music coming across the bay from Tonsai East.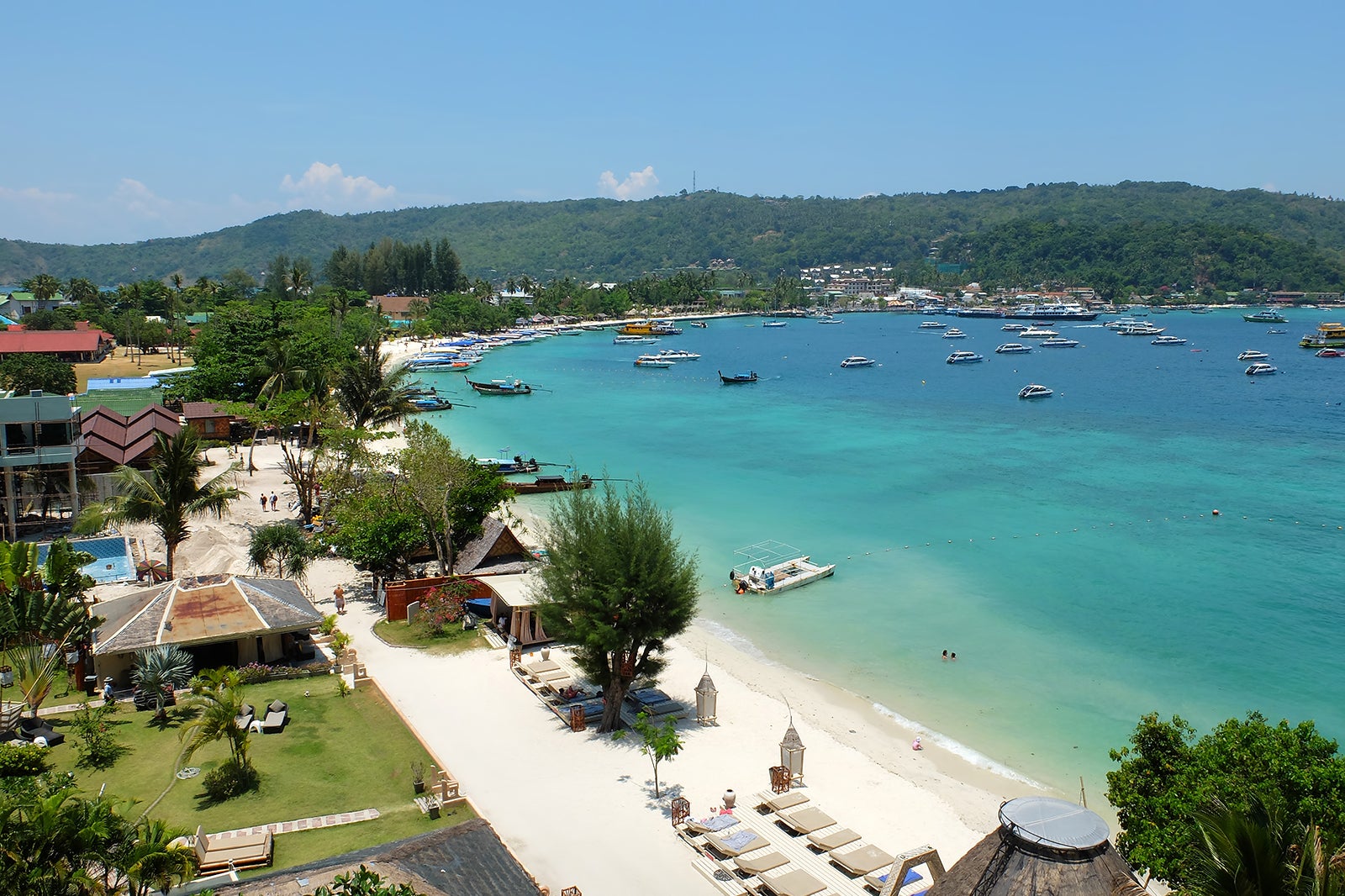 Tonsai West in Phi Phi
Location: Phi Phi Beach, Phi Phi Island, Ao Nang, Krabi 81210, Thailand
Back to top