Tiger Disco is a huge entertainment complex located on Patong Beach's infamous Bangla Road. You simply can't miss Tiger Disco: the imposing complex covers some 5,000 sq m on 3 floors. The building is fitted out with stone-like cement décor with large concrete tigers overlooking the street from the second floor.
Tiger Discotheque Patong - one of the highlights of Bangla Road in Patong Beach and 9 Best Nightclubs in Patong (Read all about Phuket Province here)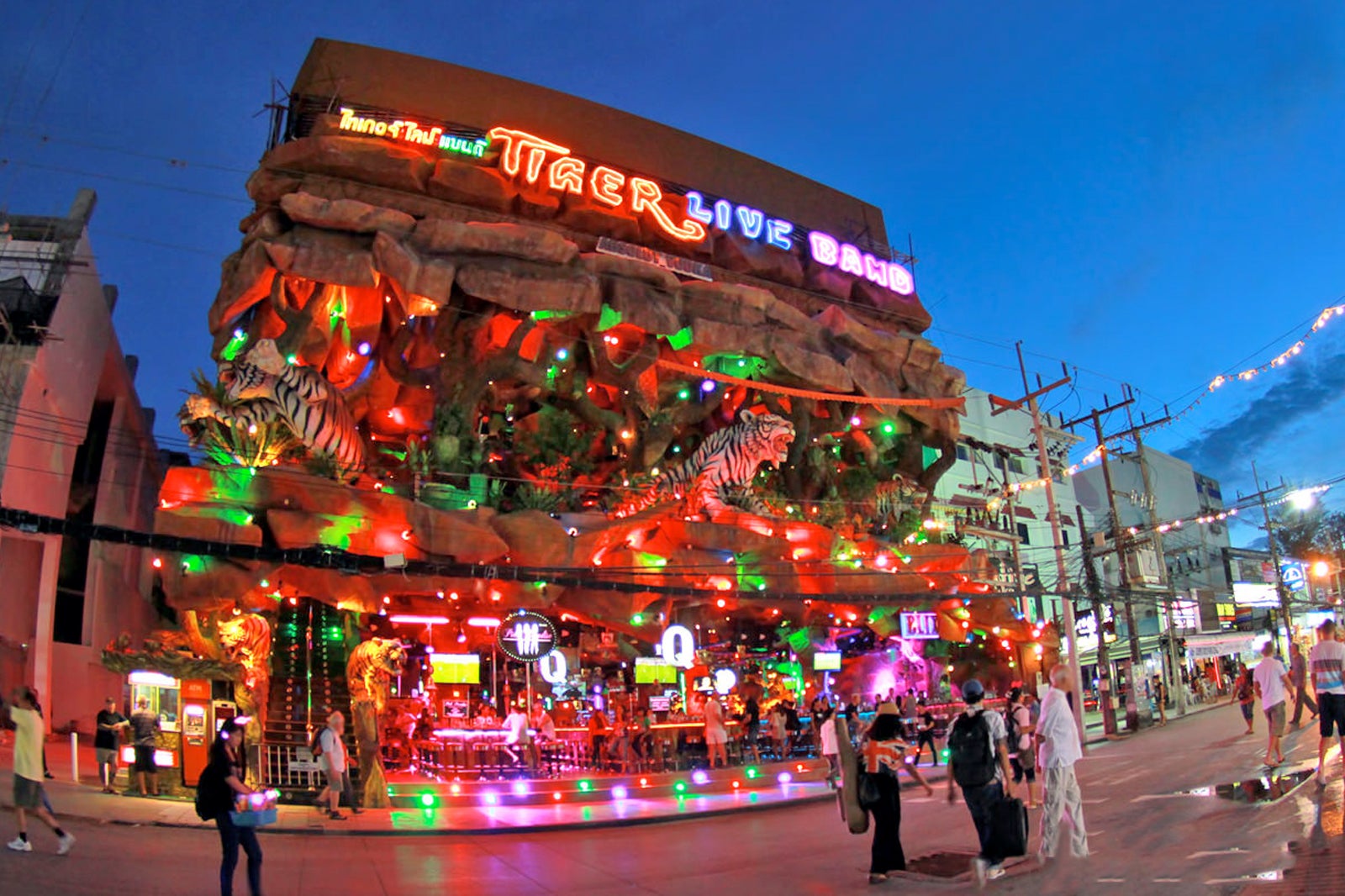 The first floor of Tiger Disco is a 1,800-sq-m space filled with something like 60 beer bar counters. The place is well lit and has an impressive sound setup. Techno/dance music blasts at a high level through speakers installed in the ceiling, so holding a conversation can be a bit of a struggle at times.
The bar staff here are certainly not shy as they try to convince you – in a gentle way and with a smile – to sit on one of the stools around the bar they work at. Their job is to keep you drinking there as long as possible, and they are very good at it.
Tiger Pool Club, bar and restaurant is located at the back of the complex's first floor. There, you can dine and play pool in a classier and quieter atmosphere.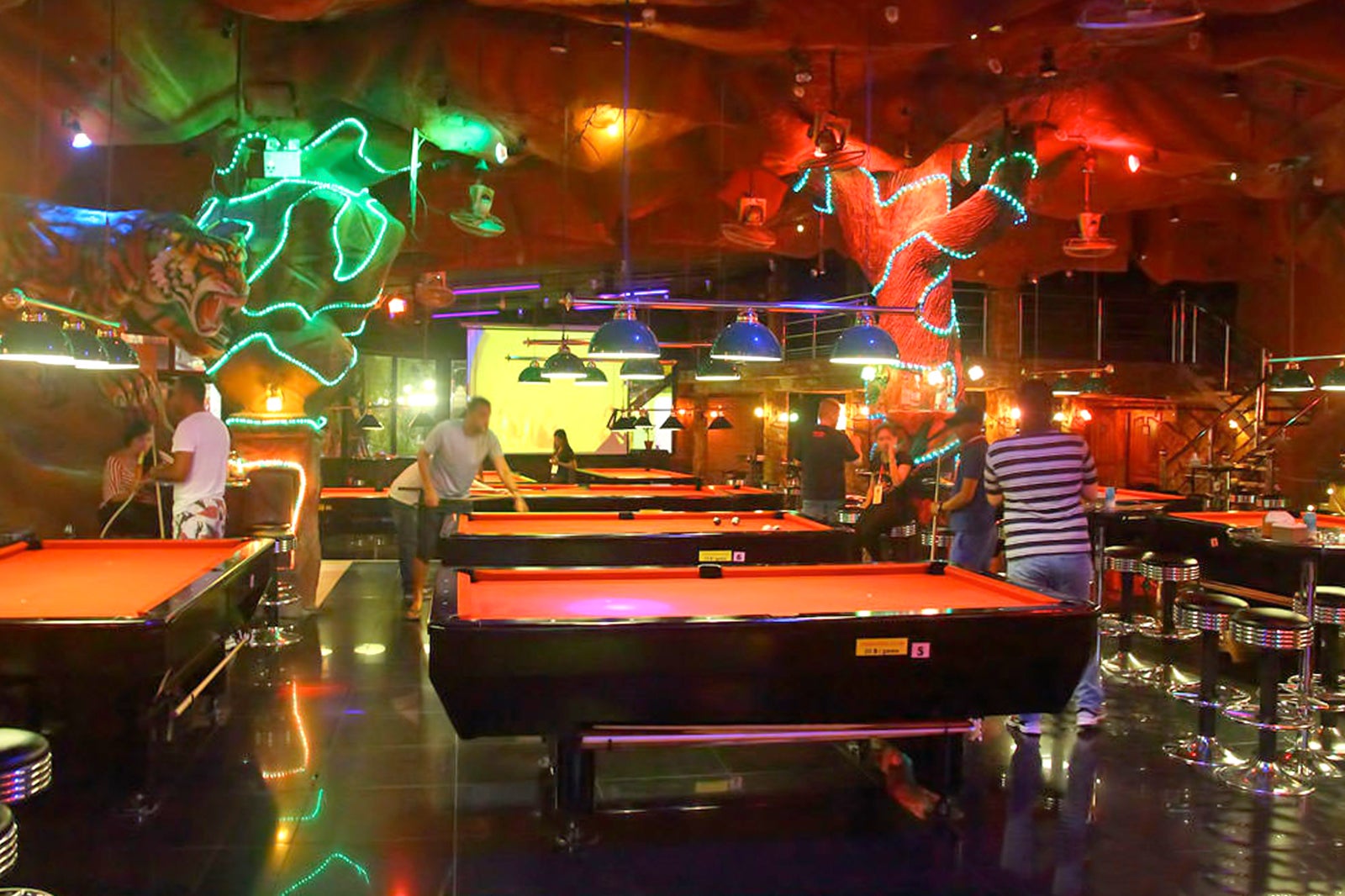 You reach the second storey by a staircase located on the left-hand side of the building's exterior. Security guards check bags before allowing people to get up there. The large room in which you enter at the top of the stairs has 2 bars, a few pool tables, and even an ATM machine in case you run out of cash. It's pretty quiet as the music coming from downstairs is muted by the thickness of the cement floors. At the back of the room stands the entrance to the discotheque itself.
The main Tiger Disco is a large, rather dark room flanked by bars on each side. Dozens of high round tables with bar stools occupy the central part. Here again, big tiger statues make up the décor. A live band plays on a stage at the back of the room and, facing the stage, you'll see a staircase leading up to a third storey on which stands the DJ booth. Behind the DJ booth is a row of pool tables and you can observe the second-floor goings-on from here.
Tiger Disco is a well-thought-out entertainment complex for those who want to party in a safe environment. You can spend an entire evening there: dinner and pool game at Tiger Pool Club, a few drinks at one of the first floor's bars, then dancing the night away on the second floor.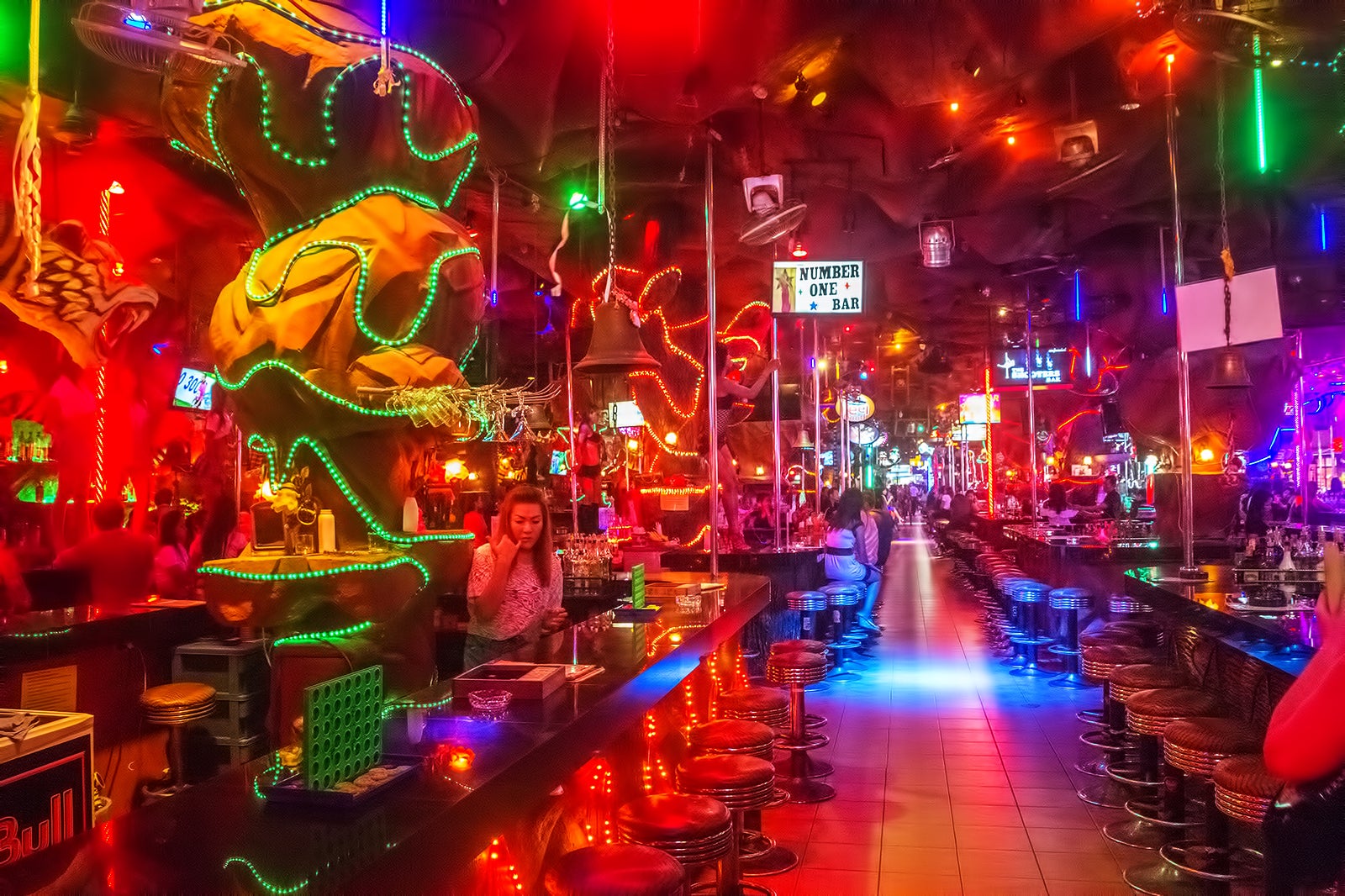 Tiger Discotheque Patong
Location: 49 Soi Bangla, Patong, Kathu, Phuket 83100, Thailand
Open: Daily from 9.30pm to 4am (some first floor bars open earlier)
Phone: +66 (0)85 678 5779
Back to top