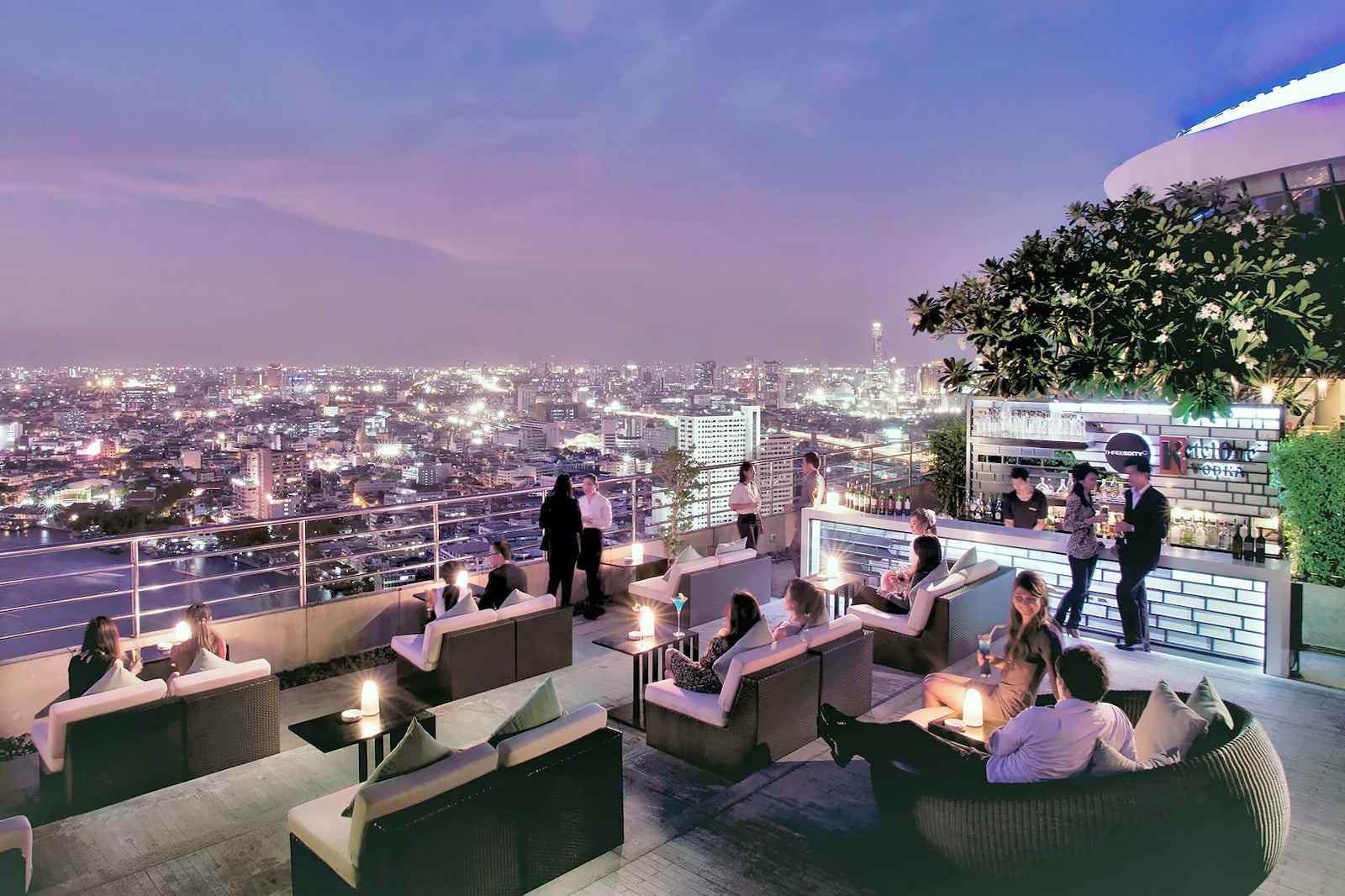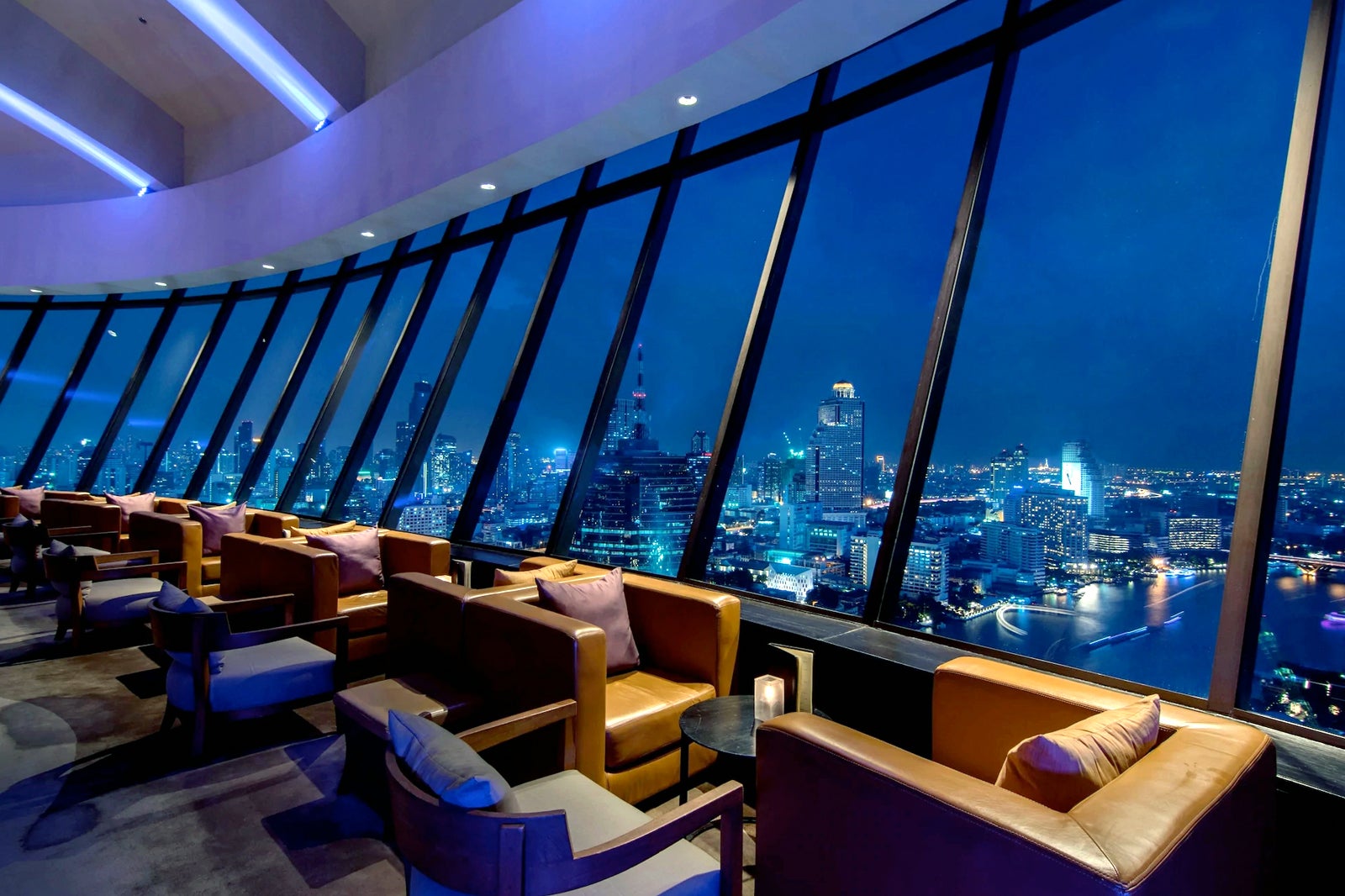 Three Sixty Lounge Bangkok highlights
The bar has 2 distinct areas: a large rectangular and open-air space covering the entire middle part of Millenium Hilton Bangkok, and an amazing 360-degree cupola balanced a floor above. It really looks as if a giant flying saucer has landed on the edge of the tower, and the views from this indoor panoramic bar are fantastic.
The sunset faces the back of Millenium Hilton Bangkok and doesn't offer a great photo opportunity in itself, but the ever-changing colors of the sky are a fascinating spectacle. The wines and cocktails complement the mood and with a drinks list as long as your arm, there is plenty to pick from. If the price seems high, don't worry as servings are generous, meaning you'll only need 1 or 2 to enjoy an excellent evening.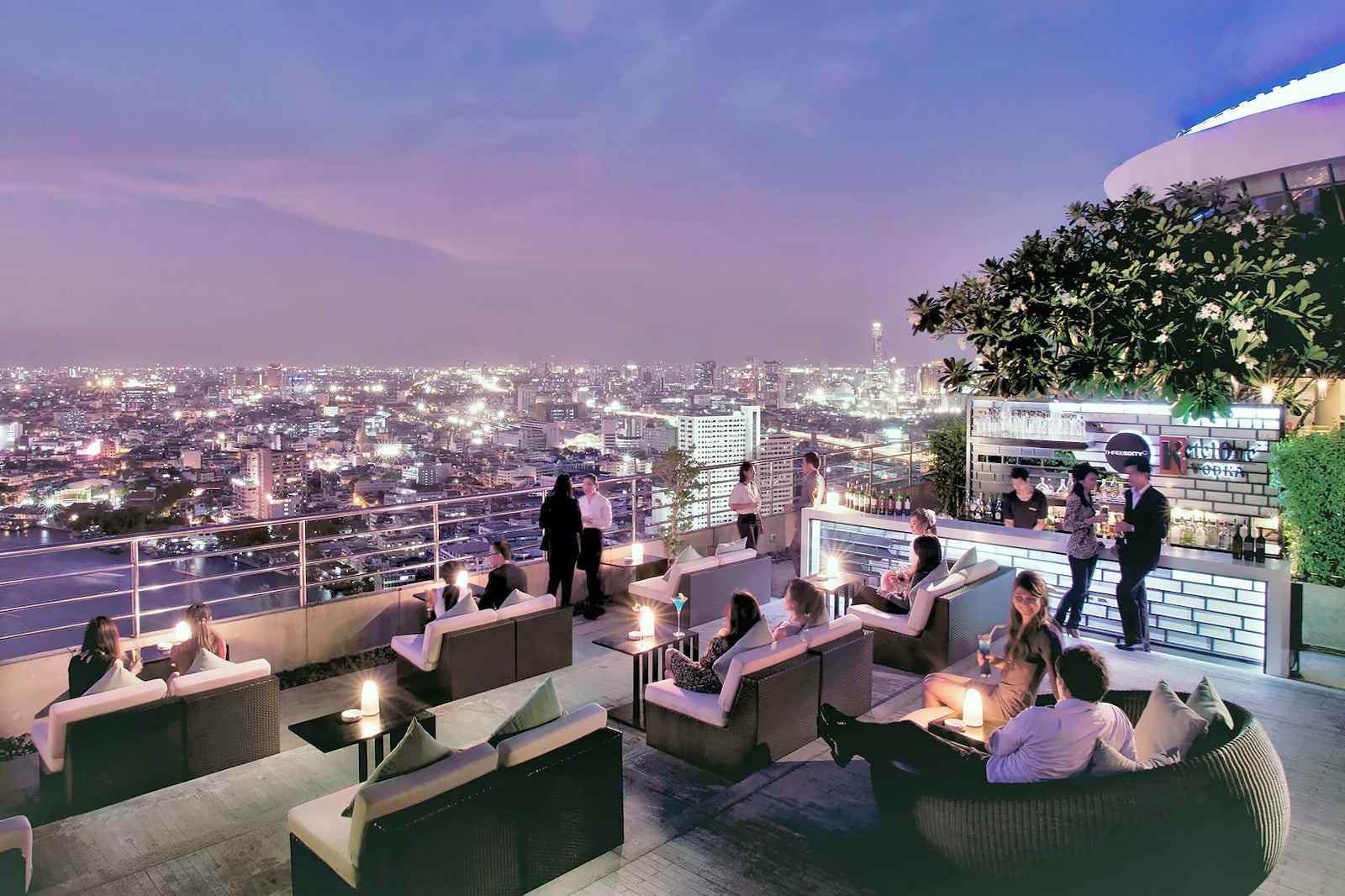 Good to know about Three Sixty Lounge Bangkok
On certain days, you can treat your loved one to a luxury rooftop picnic, complete with a picnic hamper full of treats prepared with prime and imported meats and cold cuts. This is, of course, should be accompanied by champagne – excellent for surprising your partner in the evening. On special days like Valentine's, it's one of the best spots for admiring fireworks display on the river.
Don't miss the cupola – it's a very different atmosphere with dark tones, dimmed lights and soft carpets, but mostly it boasts an incredible view of the Chao Phraya River. The effect is accentuated by the angle given to the lounge's very large panoramic windows. From there, life on the river is fascinating, with all kinds of ships and boats going up and down the stream, as well as tiny shuttles navigating their way from 1 riverbank to another.
Three Sixty Lounge Bangkok overlooks many buildings you can barely see from the road. Spot the fascinating old Bangrak Fire Station and Sino Portuguese buildings, the Assumption Cathedral of Bangkok, the beautiful First Siam Commercial Bank, and the well-hidden Embassy of Portugal. Take a peek from the top into the luxury lifestyle of the Mandarin Oriental and Sheraton hotels, which are built along the river.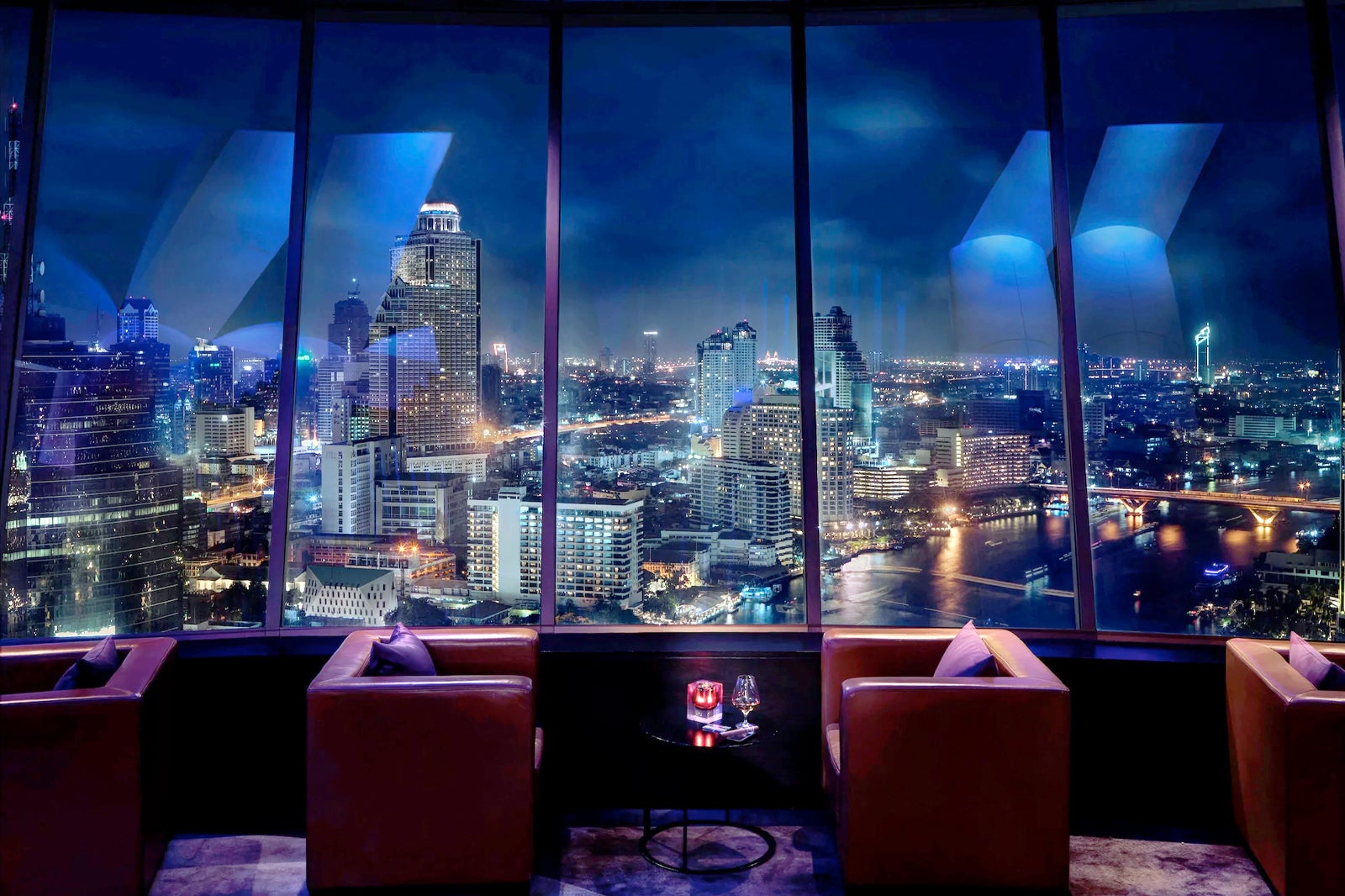 Three Sixty Lounge Bangkok
Location: Millenium Hilton Bangkok, 32nd floor, 123 Charoennakorn Road, Klongsan, Bangkok 10600, Thailand
Open: Daily from 5am to 1am
Phone: +66 (0)2 442 2000
Back to top