The Wharf Samui is a cross between a shopping mall and a marketplace in Koh Samui. This 5,000-square-metre space has 120 shop lots with a mix of eastern and western architectural styles. The open-air mall blends smoothly with the existing attractions of Fisherman's Village, offering a selection of good-quality products and services to Bophut's shopping scene.
The Wharf stretches all the way from Beach Road to the main Koh Samui beltway (Route 4169), with most of that space serving as an expansive carpark. The plaza-like shopping area borders on the beachfront with a selection of restaurants, including Sabeinglae (Thai food) and the award-winning Barracuda Restaurant (European/Asian fusion cuisine).
The Wharf Samui - one of the highlights of 9 Best Places to Go Shopping in Samui and 4 Best Places to Go Shopping in Bophut (Read all about Koh Samui here)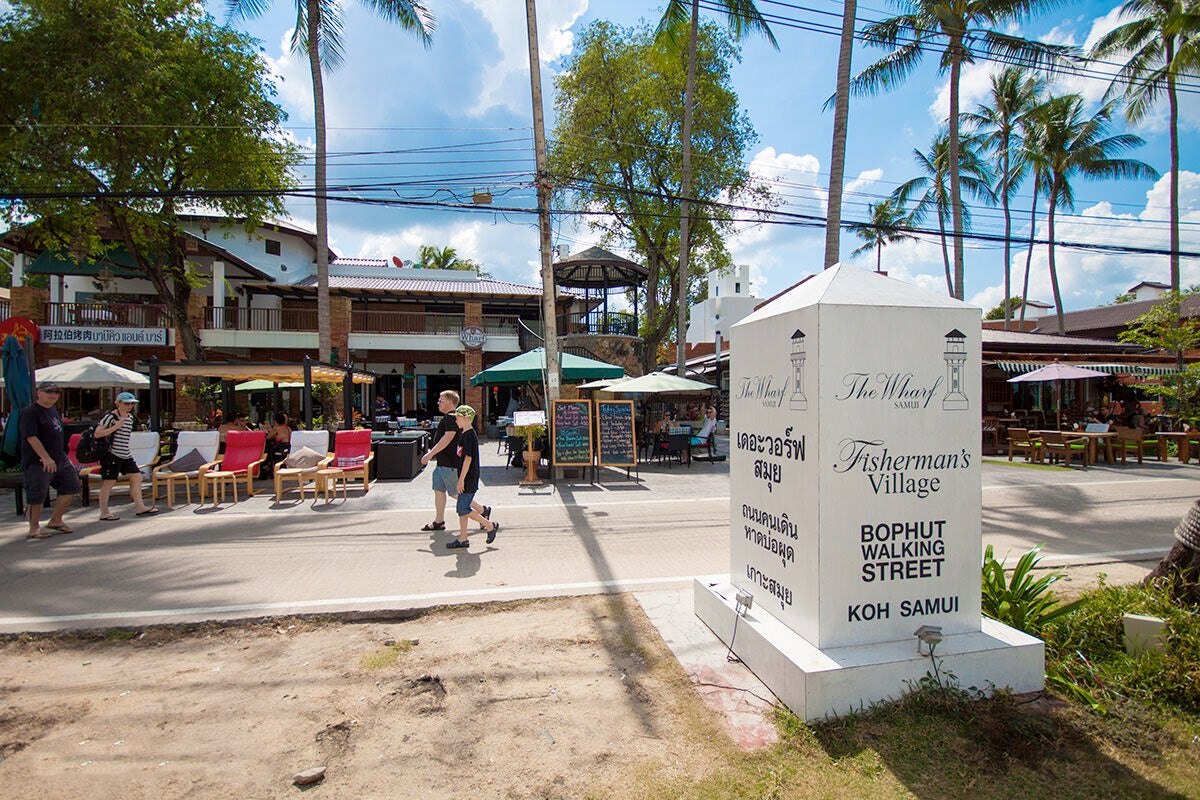 Good to know about The Wharf Samui
Apart from Dusita Spa, there are almost no brand-name stores in and around The Wharf Samui. Most are small boutique outlets, generally specializing in clothing and souvenirs. As a result, prices are usually quite low, with plenty of unique items to choose from.
You will also find a diving and snorkeling center, a kids' play area, currency exchange services, and a food court serving cheap Thai and western dishes. The Wharf Samui is compact enough that it doesn't take too long to walk around and see everything on offer. To some extent, this is a good thing since, being open-air, there's limited shade and shelter from the sun.
The Wharf Samui
Location: 62 Moo 1, Bophut, Koh Samui, Surat Thani 84320, Thailand
Open: Monday, Wednesday and Friday from 2 pm to 11 pm (closed on Tuesdays, Saturdays and Sundays)
Phone: +66 (0)77 425 500
Back to top