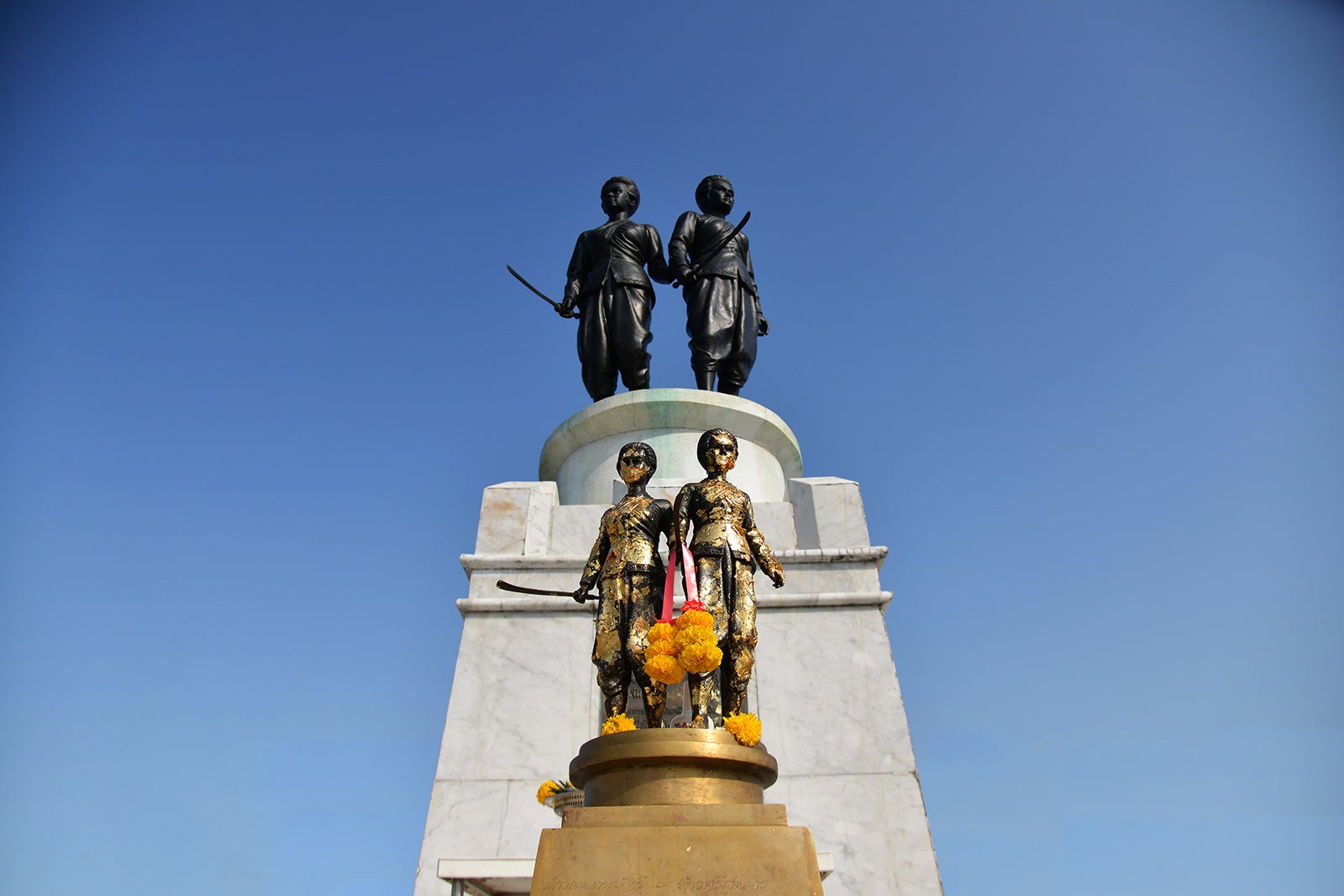 Thao Thepkasattri-Thao Sri Suntorn Festival
Annual Festival of the 2 Heroines in Thalang
Thao Thepkasattri-Thao Sri Suntorn Festival (Thao Thep Festival) is one of Phuket island's major festivals. It hosts many cultural and sporting activities, including bicycle racing, a takraw (volleyball played with the feet) tournament, tug-of-war, a mini-marathon, and an uppasombot moo (Buddhist ordination) ceremony.
The 2-week-long festival often takes place in March to commemorate the victory over the Burmese army led by Phuket's '2 heroines'. The event takes place in various locations in the Thalang area, north of Phuket, including Heroines' Monument and Wat Pranangsang.
Thao Thepkasattri-Thao Sri Suntorn Festival - one of the highlights of Phuket Festivals & Events (Read all about Phuket Province here)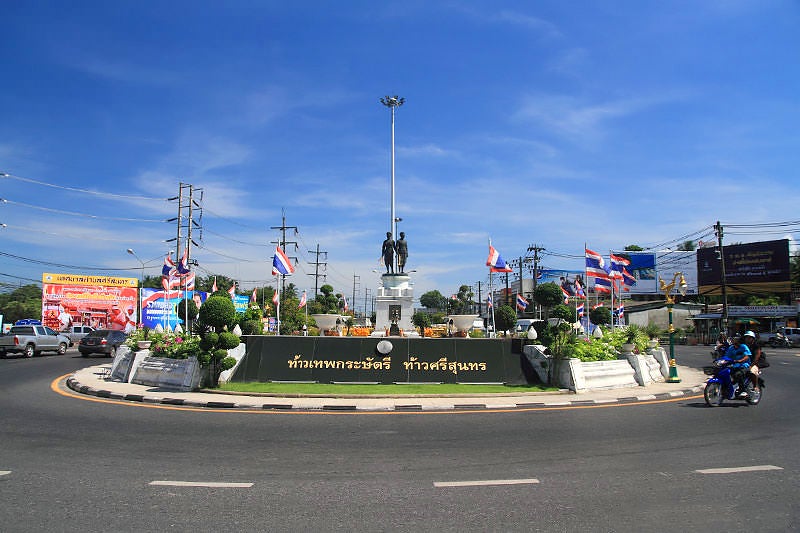 Festival highlights
The highlight of the festival is a spectacular historical show about the history of Phuket. Over 200 years ago, Thao Thep Krasatri and Thao Sri Suntorn, rallied the islanders to defend Phuket from Burmese troops. The open-air re-enactment of the event with a cast of 300 actors usually runs for 3 nights during the festival, starting at 7pm at the Thalang Victory Memorial Field.
This live production has been going on since 1980 and it's all arranged by the island's community. The pre-production processes are completed at least a few months in advance, transforming a huge empty field into a royal palace and a war zone. It's all executed by local people from all walks of life – villagers, students, policemen, army officers, businessmen and media people, just to name a few.
The lighting and sound effects are impressive. Each year, the audience cannot help but admire the vigorous sounds of thunder and big guns.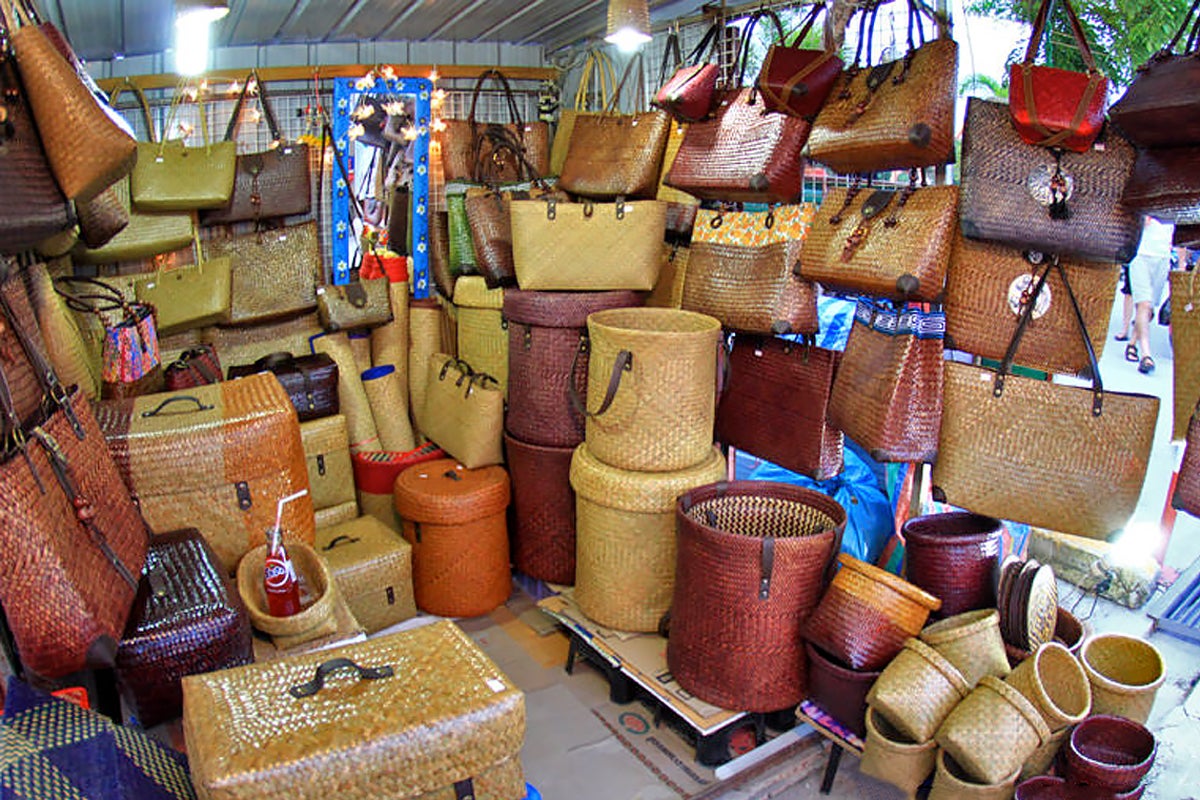 Thao Thep Fair
The Thao Thep Fair is aimed mainly at locals, but visitors are welcome to participate in the festivities. Organizers often invite nearby hotels to bring their guests to this free festival, though an interpreter might be necessary to help you appreciate it better. Some aspects of the fair are quite unique and rare – so much so that many young Thais might never have experienced them before.
Activities include a wai khru ceremony (a demonstration of respect by Muay Thai boxers to their teachers), a sword-dancing show, shadow puppet shows and traditional lullaby singing. There are plenty of local cuisines and 'OTOP' products (such as batik, silk and wooden decorative items) for sale at the fair, too.
Thao Thepkasattri-Thao Sri Suntorn Festival
Location: Ban Reang, Thep Krasatti, Thalang, Phuket 83110, Thailand
Open: 2 weeks in March
Back to top