Thalang National Museum in Phuket
Learn about the History of Phuket and the Andaman Region
The Thalang National Museum showcases the Andaman region's long history with exhibitions on ancient artifacts from Phuket. You can learn about the famous Battle of Thalang where the well-known Two Heroines Chan and Mook (featured at a monument on the main road nearby) defended the island against the Burmese in the 18th century.
The museum also has information and exhibits about daily life in Phuket, the island's tin mining history, the indigenous Sea Gypsy culture, together with the island's Chinese heritage.
Thalang National Museum in Phuket - one of the highlights of 10 Best Museums in Phuket (Read all about Phuket Province here)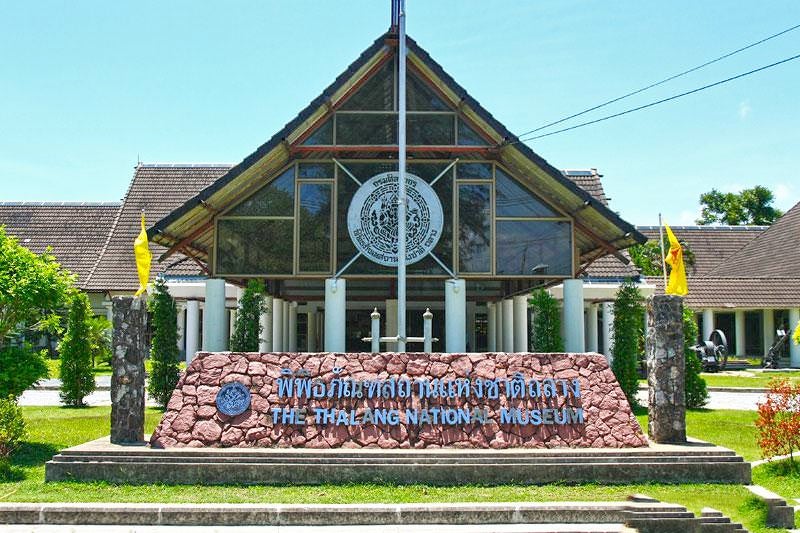 Thalang Museum highlights
The main hall displays a large statue of the Hindu god Vishnu, which was discovered in a forest overgrowth in Phang Nga back in the early 1900s. The image dates from the 9th century and demonstrates the early Indian influence on Thai culture. There are also displays on the art, architecture and history of other parts of Thailand, including the ancient Sukothai Kingdom.
The museum has many artifacts and vintage pictures from the early settlement period of Chinese immigrants. The lively exhibitions of the old-style coffee shop and a store selling all kinds of knick-knacks look very interesting and real.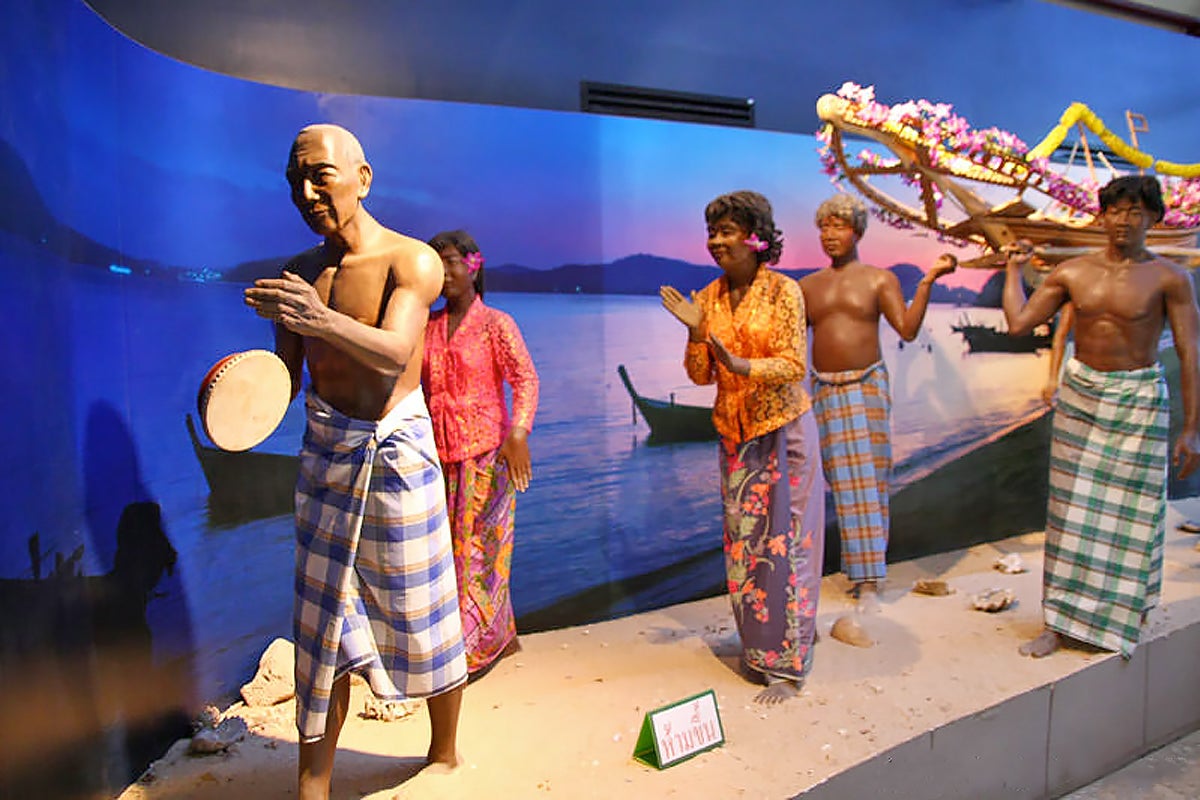 Good to know about Thalang Museum
Thalang National Museum sits over 2 hectares of land about 450 meters east of the Phuket Heroines Monument. The award-winning museum was designed with the influence of southern Thai architecture, similar to the old wooden houses you might find standing along the road to the Paklok and Bangtao areas.
Some of the exhibition rooms can be a little bit warm, so it's best to wear light clothes while visiting the museum. To appreciate more of the exhibitions and objects on display, it helps if you read up on a bit of Phuket history beforehand.
Thalang National Museum in Phuket
Location: 217 Si Sunthon, Thalang, Phuket 83110, Thailand
Open: Wednesday–Sunday from 9am to 4pm (closed on Mondays and Tuesdays)
Phone: +66 (0)76 379 897
Back to top