Many foreigners are familiar with Thai food from restaurants in their home countries. Others have never tried it but have heard of its reputation for wonderful flavors – and plan to give it a try while in Phuket. Some authentic Thai dishes are, shall we say, an acquired taste, so we've compiled a guideline for those who are totally new to Thai cuisine, which we hope will give you an enjoyable (and flavoursome) start.
Thai Food for First Timers - one of the highlights of What to Do in Phuket in 2 Days (Read all about Phuket Province here)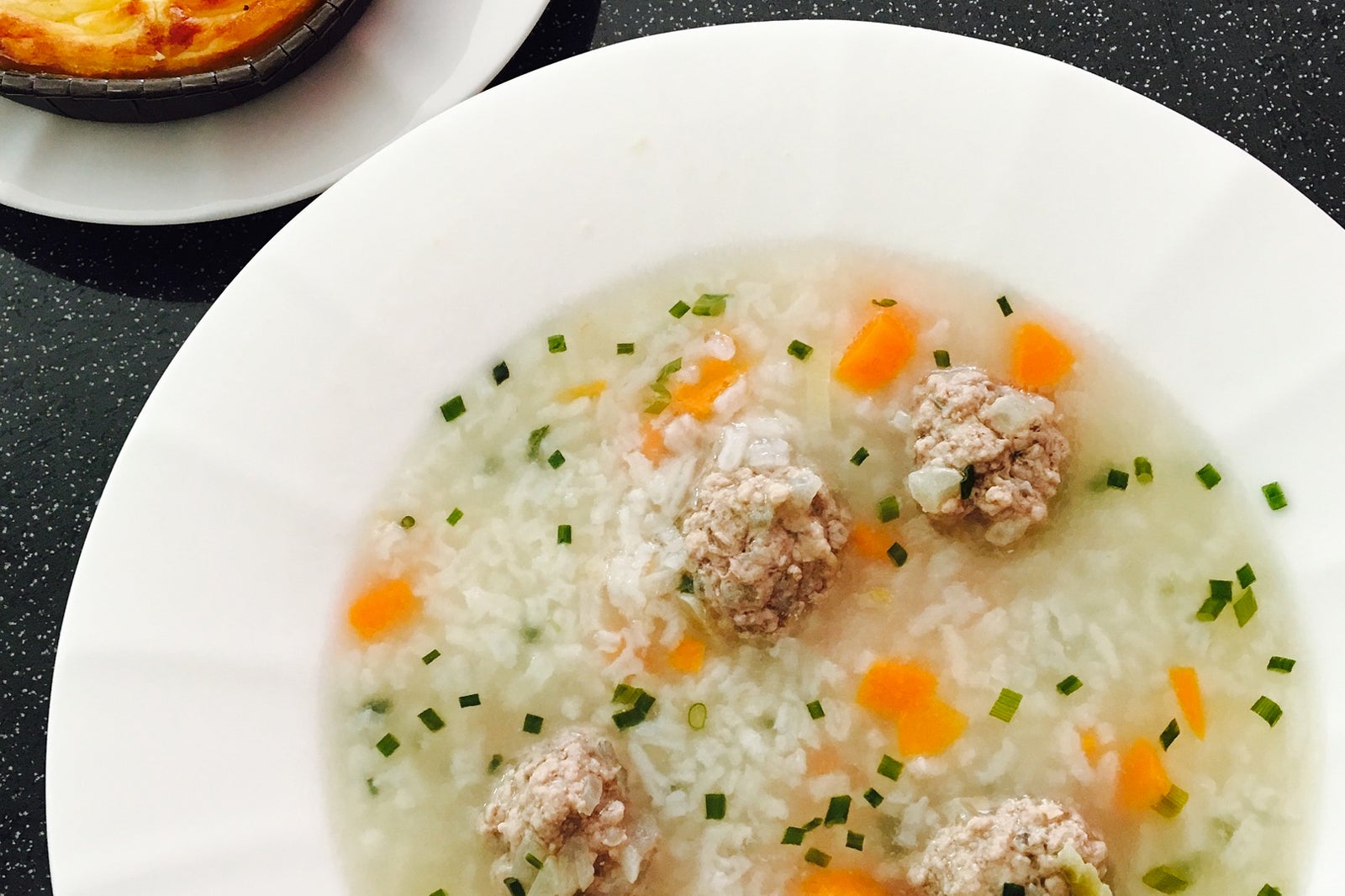 Thai breakfasts
Phuket offers an extensive range of local delicacies in Thailand. Many believe that it's due to the island's long history as an international place, which goes back to the tin-mining boom of over a century ago. These days, the island's inhabitants come from all corners of the globe, but varieties of local Thai cuisine are still very much a favorite. Let's start the day right with breakfast.
Kao tom is boiled rice served with a choice of meat, vegetables, herbs, and sometimes an egg. Many Thais enjoy this healthy and light meal at the start of the day. If kao tom seems a bit basic, Phuket has plenty more to offer.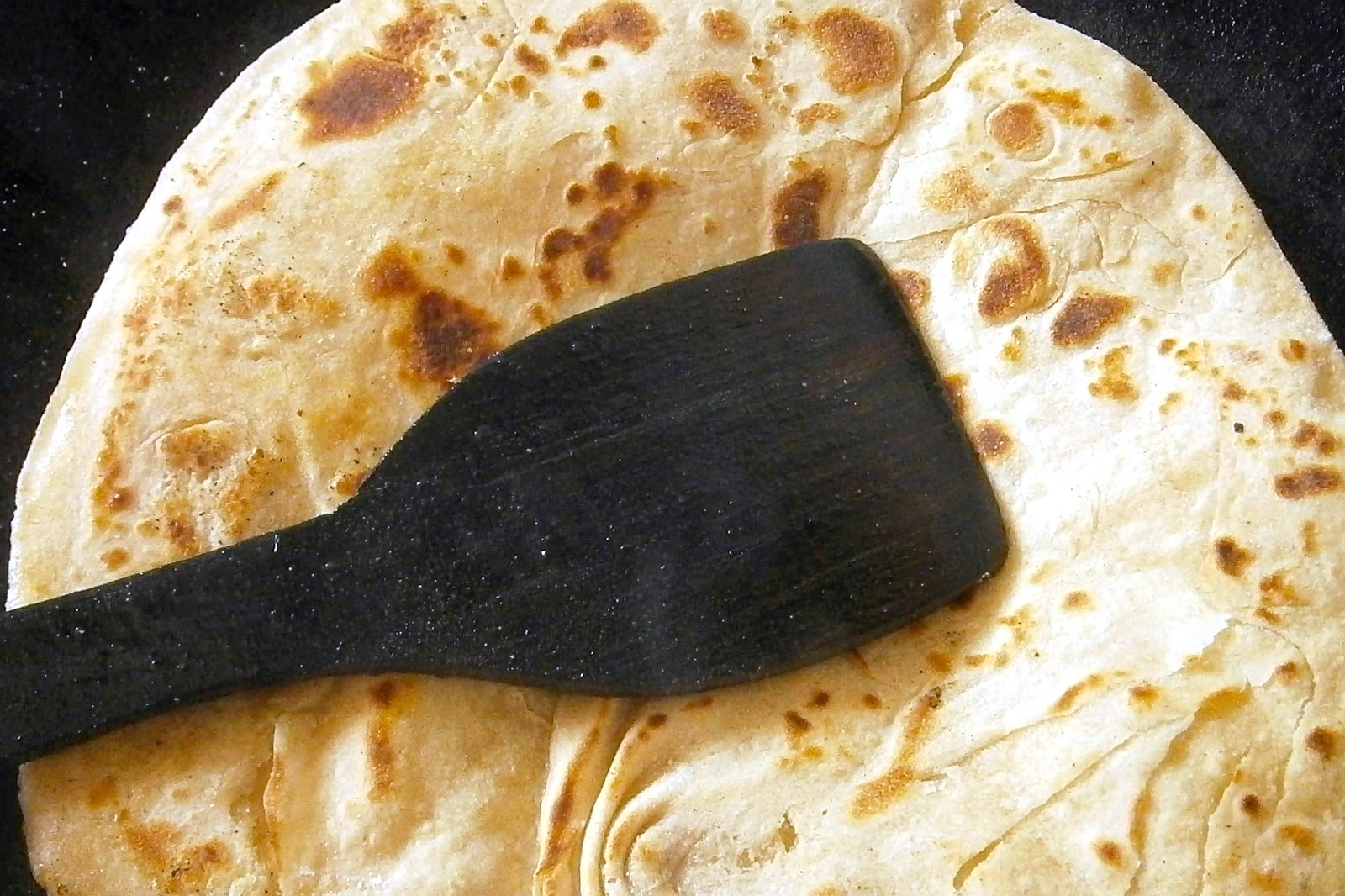 Roti and massaman curry are influenced by the cuisines of Malaysia and the Indian subcontinent. There are 2 main elements – roti is Indian-style unleavened bread, served with a small bowl of curry containing either beef, chicken or lamb. You also usually get a fried egg with it. A set with a drink will cost around 50 baht.
One of the best restaurants to enjoy this dish is Roti Chaofa in Phuket Town, next to the Siam Commercial Bank. This family-run place has been in the business for over 30 years, serving up a secret-recipe curry passed down through the generations. The shop opens every day from 6.30am through noon. Phone: +66 (0)76 221 771.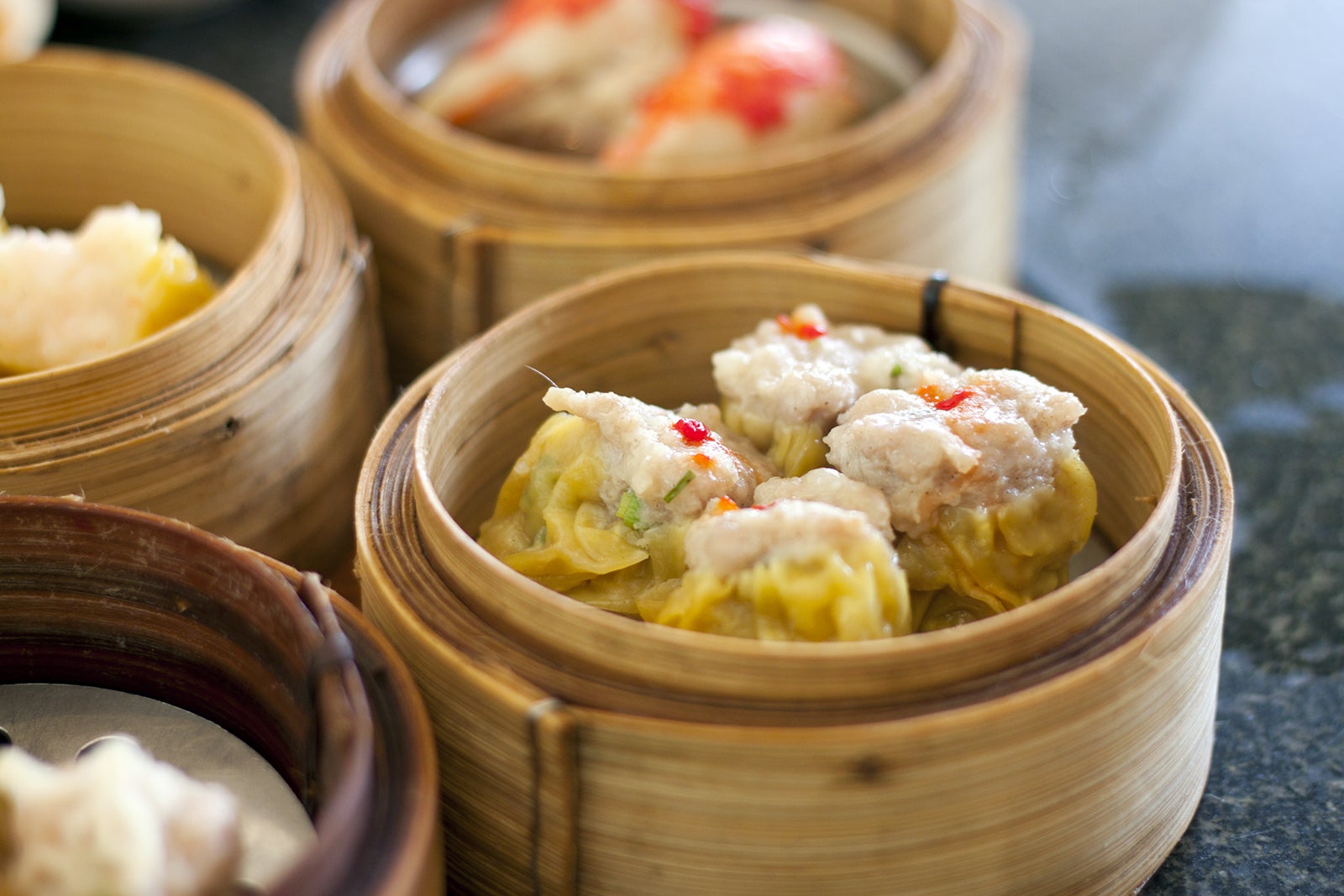 Dim sum, which has its roots firmly in Chinese cuisine, is probably the most fun you can have at breakfast. Dim sum restaurants serve a huge variety of different dishes, all in small portions – enough usually for a couple of bites – delivered in small bamboo containers, though some restaurants serve the food in small bowls. Many of the dishes contain pork.
Kanom jeen is a common dish in Thailand, with different variations. It's a base of soft rice noodles served with a choice of curries, with a side dish of fresh and boiled vegetables. Many people also add a boiled egg to the dish.
Phuket is unusual in that you can get kanom jeen as early as 5am – most Thais do not usually eat kanom jeen for breakfast. A serving will cost you around 10 to 20 baht, including the vegetables. There's a kanom jeen shop on almost every street corner in Phuket. Just look for the one that draws the biggest crowds.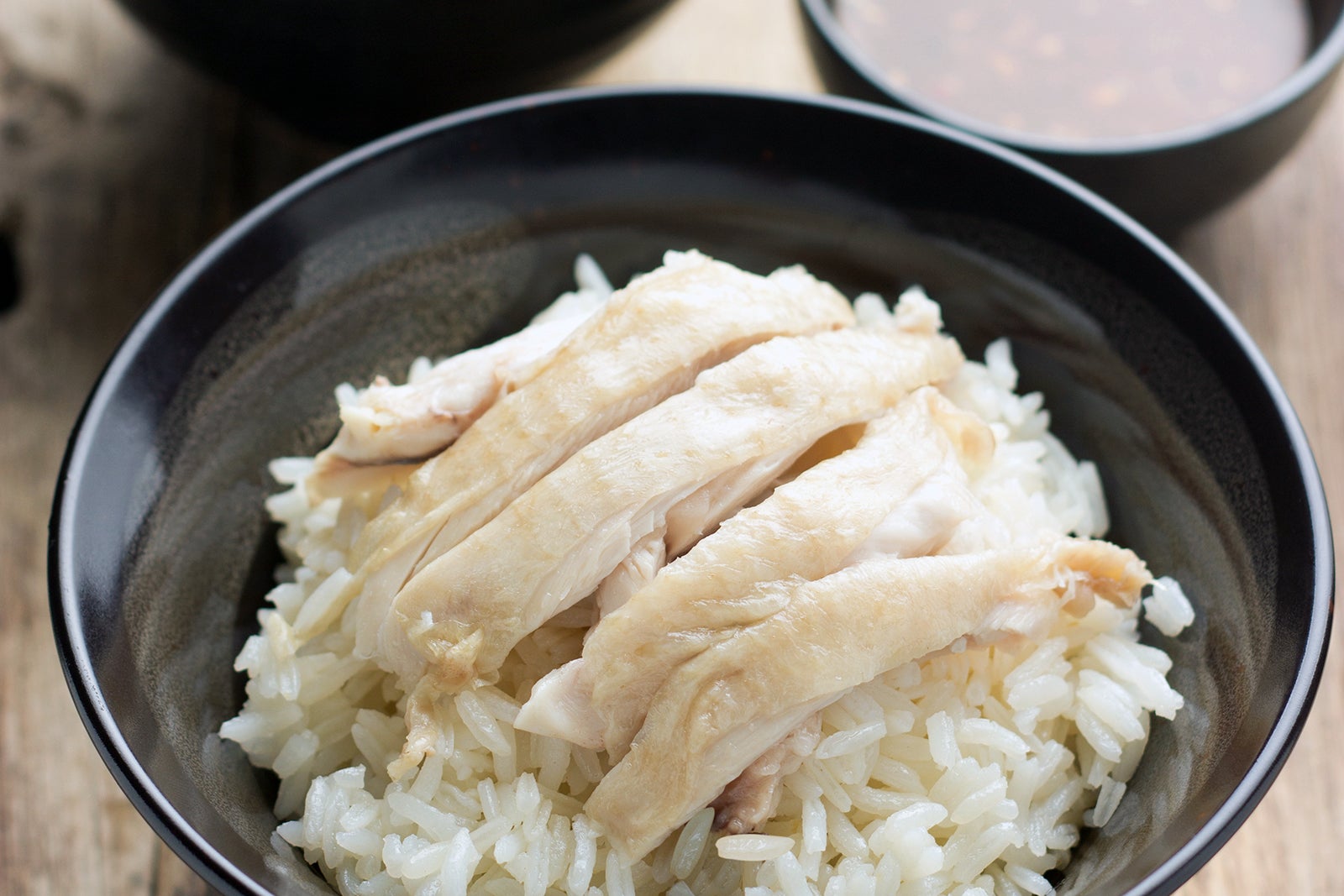 Thai lunch
For lunch in Phuket, forget burgers, sandwiches and chicken nuggets. Thailand has food that arrives just as fast but is much fresher and tastier.
It has to be admitted that there is a serious problem that even Thai office workers on lunch break face: the choice is enormous. Where to go? What to eat? Here are some popular suggestions: Kway Tio (noodle soup), Pad Thai Goong (Thai fried rice noodles with prawns), Pad Kapow Neua (stir-fried basil with beef), Pad See Iew (noodles in soy sauce) and Kao Pad (fried rice with a choice of meat or seafood).
All of these dishes are cooked fresh right after you order; each takes about 3-5 minutes. The price for a lunch, including a drink, is always less than 70 baht (2 euros).
One other 'must-try', while you're in Phuket, is Kao Niow with Gai Yang (sticky rice with barbecued chicken). Some restaurants, especially those set up by people from the northeast of Thailand, specialize in this dish, which is best eaten without cutlery – a guarantee of informality.
Many people never encounter sticky rice before coming to Thailand, so at first try, you'll probably end up with bits of rice stuck to your fingers, wrists, your elbows, all over. Definitely fun, and thoroughly delicious.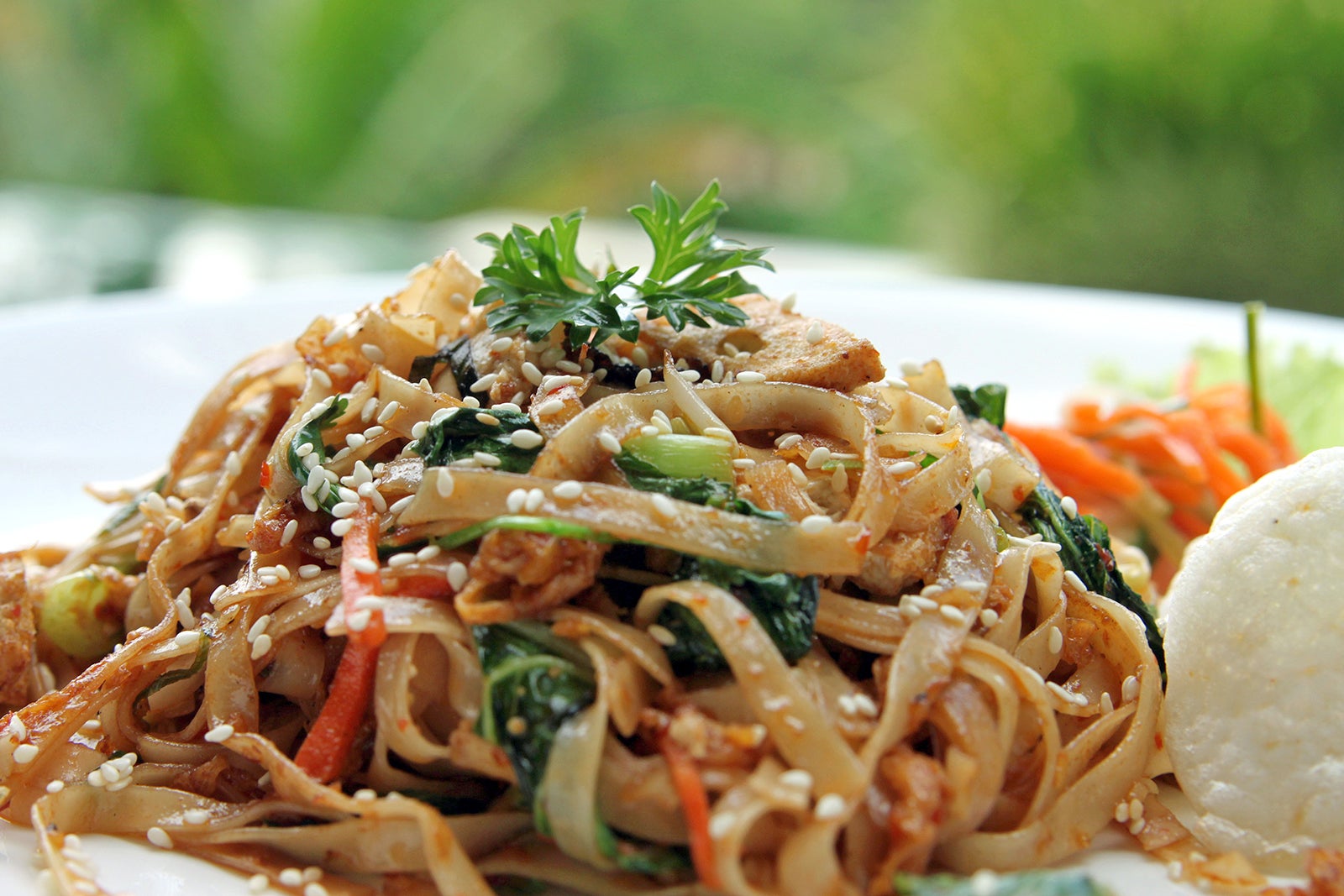 Thai dinner
There are no hard and fast rules about what to eat for dinner in Thailand. Most locals will simply have a light, healthy bowl of noodles. For families, dinner is the main meal of the day and the one time they are all likely to come together. It's often more elaborate, with dishes that take longer to prepare.
For families or groups of friends, dinner hardly consists of a single dish. There is always a variety in the center of the table for everyone to share – a fine way to bring everyone together.
If you are ordering dinner for a group, we suggest you choose a mix of dishes. Here are 3 typically Thai dinner combos that can feed around 3 to 5 people.
Typical Thai meals
Set A: satay gai (chicken marinated in herbs and honey then grilled, served with peanut sauce), pad pak ruam (mixed fried vegetables) and tom yam goong (spicy-sour soup with prawns).
Set B: yum pla dook foo (spicy salad with fried catfish), phanaeng neua (red beef curry), and gaeng jeud moo taohu (mild clear soup with pork and tofu).
Set C: pad priew waan pak (sweet and savory fried vegetables), laab gai (spicy minced chicken salad), and tom kah talay (Coconut milk soup with seafood, flavored with galangal).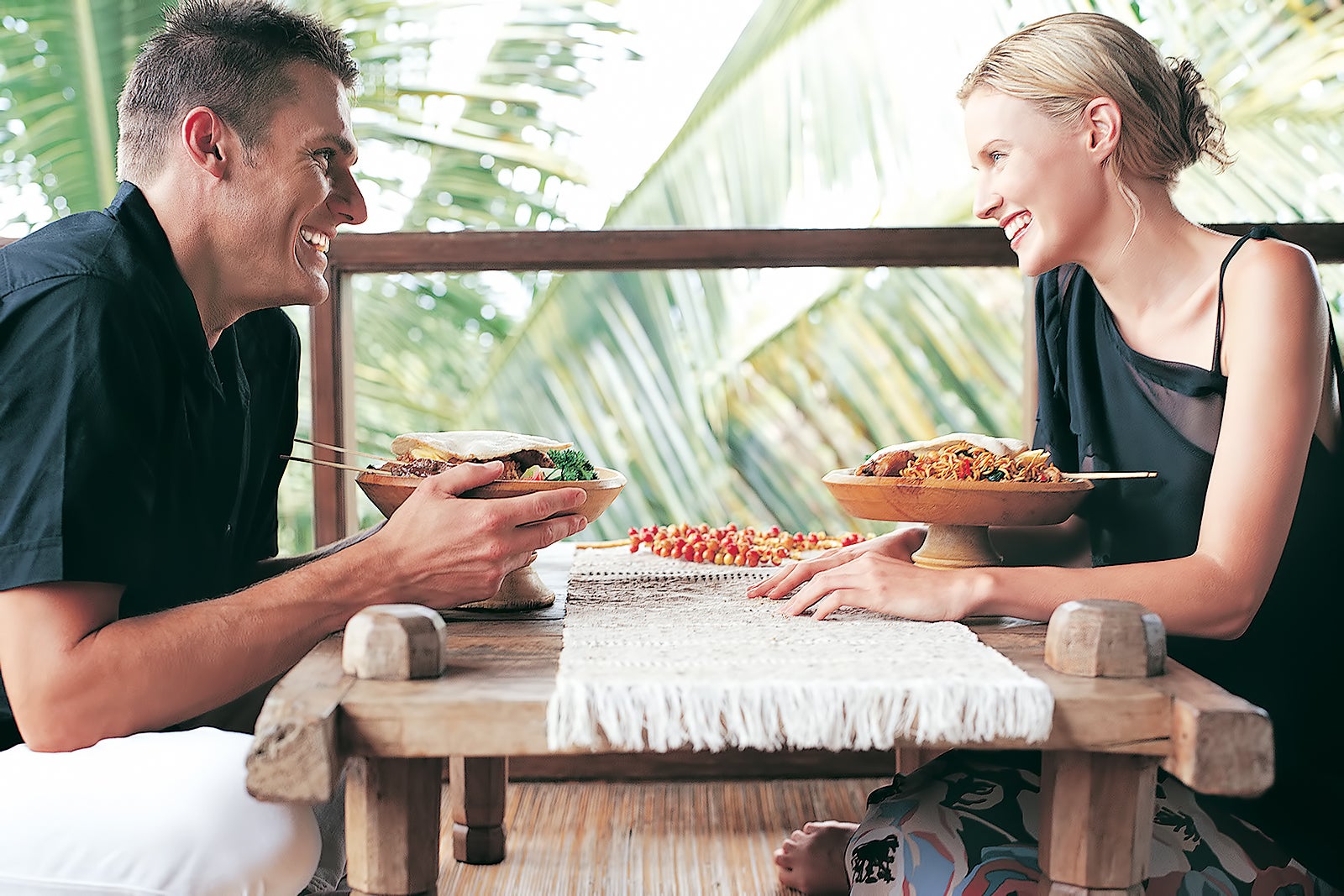 Thai table manners
It's very rare to see a knife at a Thai table. You use a spoon with your right hand and a fork with your left. Each dish typically comes with a serving spoon for hygiene purposes.
Each person will have his or her own plate of rice. Use the serving spoon to take a small amount of food from one of the dishes. Try to finish it before trying something else – it's not considered polite to pile on your plate with food. Besides, you'll enjoy the food much more if you enjoy it one at a time, instead of mixing all the flavors together.
A clean plate is a good thing in Thai society – it shows that you think your host or cook has served up a delicious meal. Leftover food in the serving plates can often be kept in the fridge for the next day, but it's best to finish everything on your plate. Many Thais consider it wasteful.
How to choose a Thai restaurant
One of the best areas to find a good Thai restaurant in Phuket is along the west coast. In Patong, Kata and Karon, most restaurants have menus in English or photo to simplify things for those who are new to Thai food.
It's always easier if the wait staff speak English so that you can make it clear just how spicy you'd like that curry and whether you'd prefer chicken, beef or fish.
Cleanliness is more important than fancy décor. You'd be surprised at how many simple and basic-looking restaurants in Thailand actually serve fantastic food.
A good tip is to follow the crowds. It's always a good sign if a Thai restaurant is crowded with locals.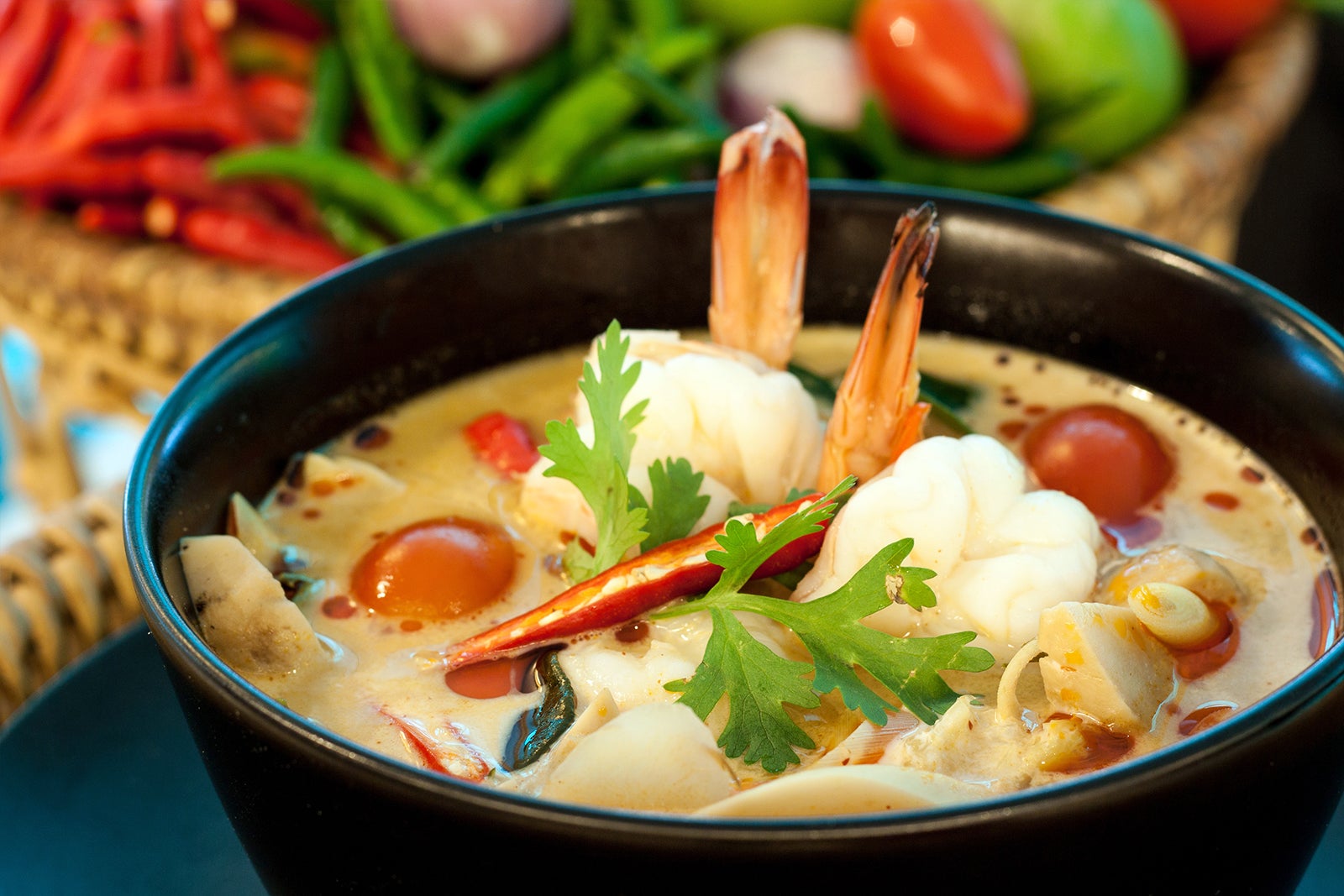 Tips
Don't be scared off by the word 'spicy'. As with anything else, there are degrees of spiciness. You can order any dish to be cooked just a little bit spicy, medium, or blazing hot, depending on your preference. If this is your first time eating Thai cuisine, avoid local food carts or street stalls as you might risk buying street foods that aren't hygienically prepared.
Back to top