Thai Boxing Training in Phuket
Muay Thai Camps in Phuket
Phuket nowadays is a great destination if you want to learn Muay Thai or Thai Boxing. There are many training camps here and they're open to all genders and ages (usually from 13 years upwards). While most come to train alone, many come with friends or even their spouse.
The training programs cater to those who simply desire to improve their health and boxing skills as well as those who want to go on to become professional fighters. There are also 1 or 2 centres that run regular classes for youngsters aged from 5 to 10 years old.
Thai Boxing Training in Phuket - one of the highlights of 67 Best Things to Do in Phuket (Read all about Phuket Province here)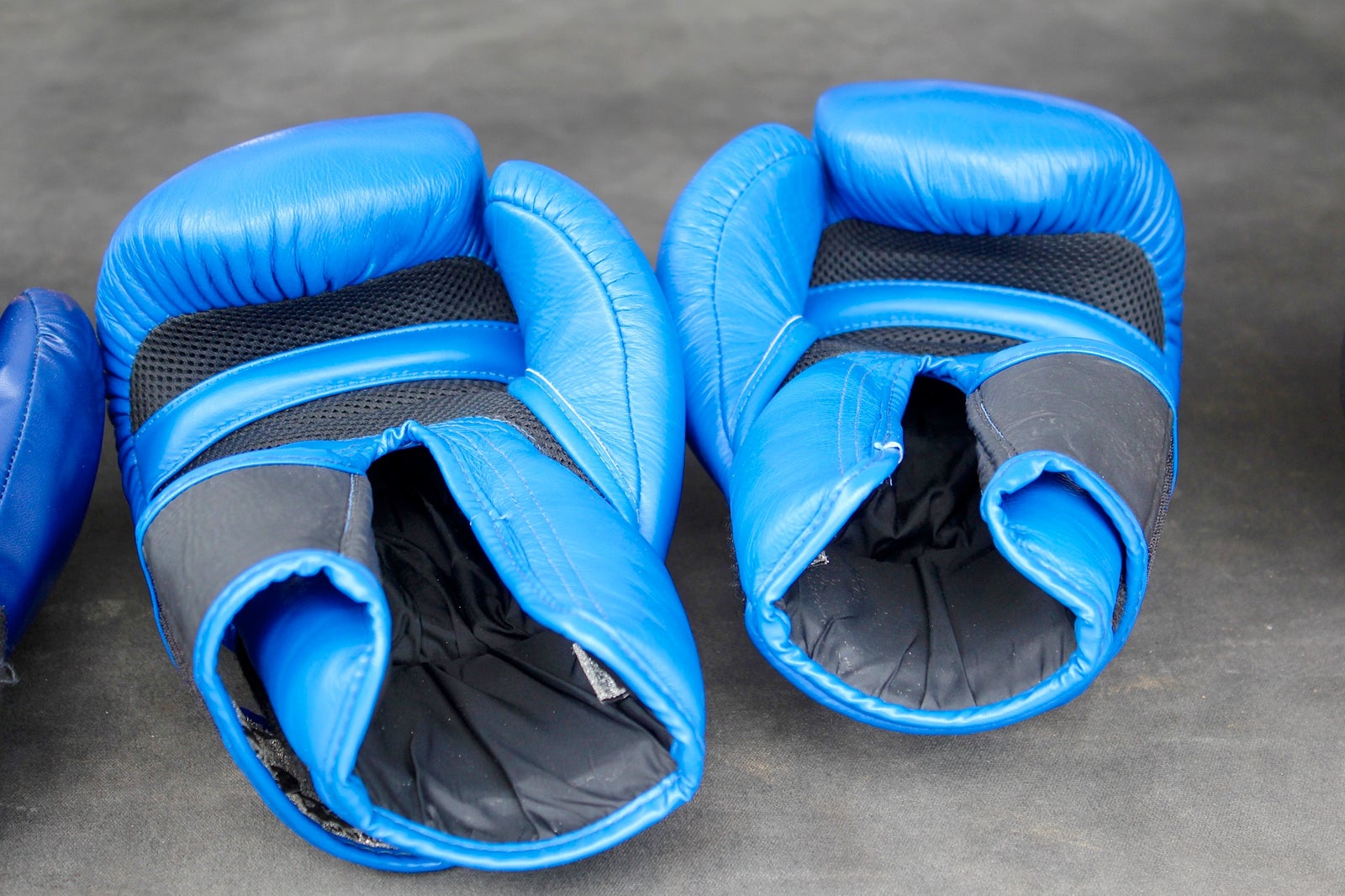 Levels of Muay Thai
Muay Thai can be broken up into 3 levels: beginners, intermediates and professionals. Most students on the island fall into the first 2. So don't be shy if this is your first time learning Thai boxing.
It's guaranteed to be fun, sweaty, and a lot of hard work as well as, for some, a painful experience (but remember the saying, "Pain is temporary, glory is forever").
Training sessions
Muay Thai training sessions usually take place twice a day and average training sessions last from 2 to 3 hours depending on students' levels and abilities. The session may include a mixture of exercises such as warming up, stretching, running, skipping, shadow boxing, pad work, bag punching and kicking.
Students will learn the basic techniques (advanced techniques for higher-level students) during the hours of working out with trainers. Students may practice fighting in the ring with their trainers or their fellow students only when they've had enough basic Muay Thai techniques and skills to do so. The morning and afternoon sessions are slightly different, but the basic methods are the same.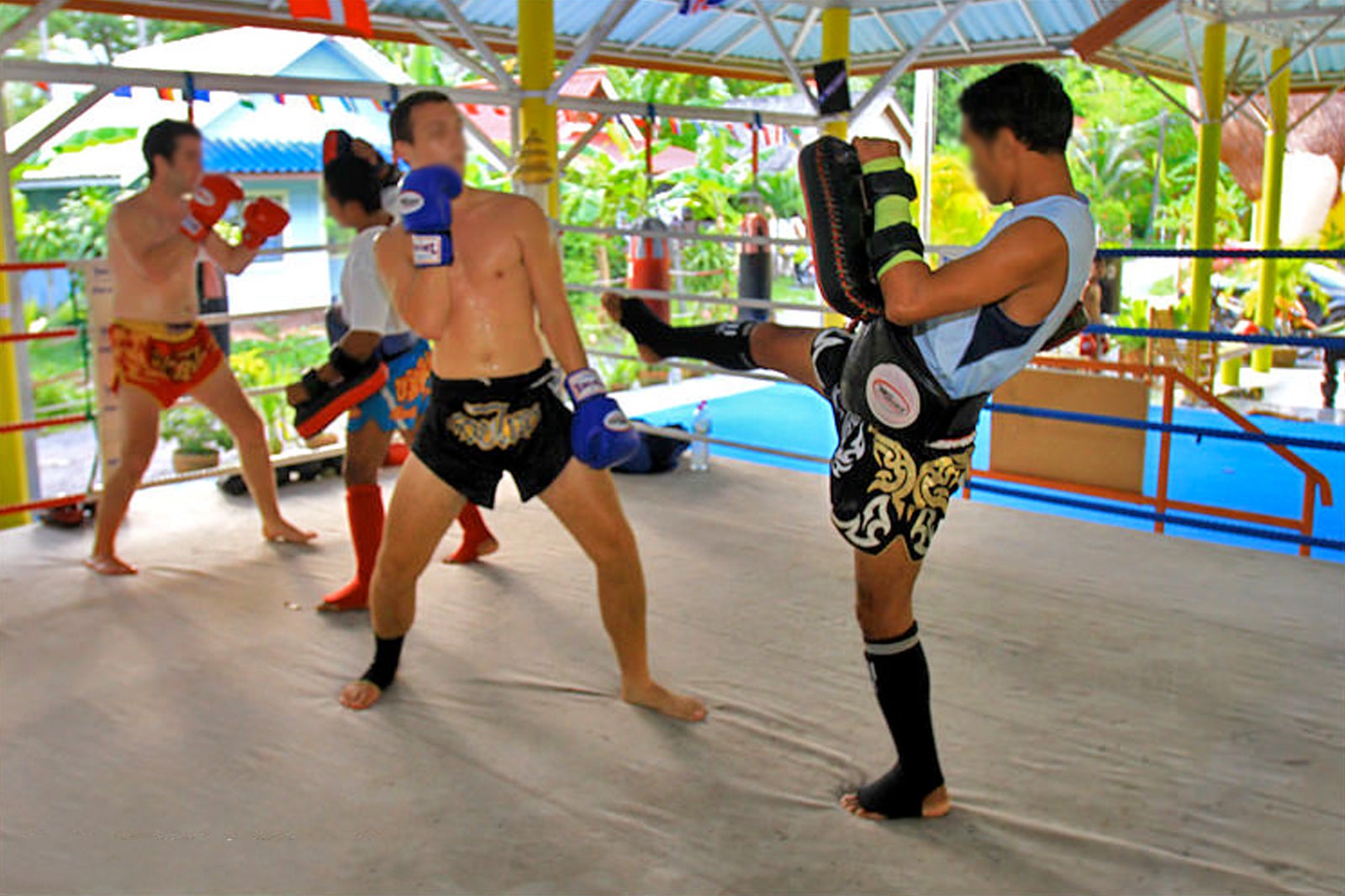 The trainers
Muay Thai trainers in Phuket are typically males aged from their 20s to 50s. Many are retired professional boxers who have fought over 100 times in Bangkok and many places in Thailand (a few have fought in international events and trained foreign kickboxers too.) Some of the younger trainers are still very active in fighting at the national level.
Though not all can speak perfect English, most trainers have more than enough language skills to communicate with their students. Their job is mainly to guide, watch and correct what students do as well as pass on Muay Thai techniques. If students are lucky, they might find themselves alone with a trainer without having to pay extra for a private course. This is because, at certain times of the year, Phuket Muay Thai camps are really not very busy at all.
How to apply for a Muay Thai lesson
It's quite simple to book online for a training session after comparing prices and it's best to look for special deals and offers before making a decision. For example, if you plan to stay longer, there are choices from a week to a month to 3-month-long training courses at which you usually get better rates. Some centres might throw in a free private class or some sports massage coupons for longer training periods, while some others might give away a pair of boxing shorts, hand wraps, gloves and/or T-shirts.
There's no refund policy after payment. One thing to remember is that the cost of training is always higher in high season (from September to April). Ideally, you might want to come and explore the camps/gyms, check out their facilities (as some even feature a swimming pool and sauna rooms) and locations before making any move.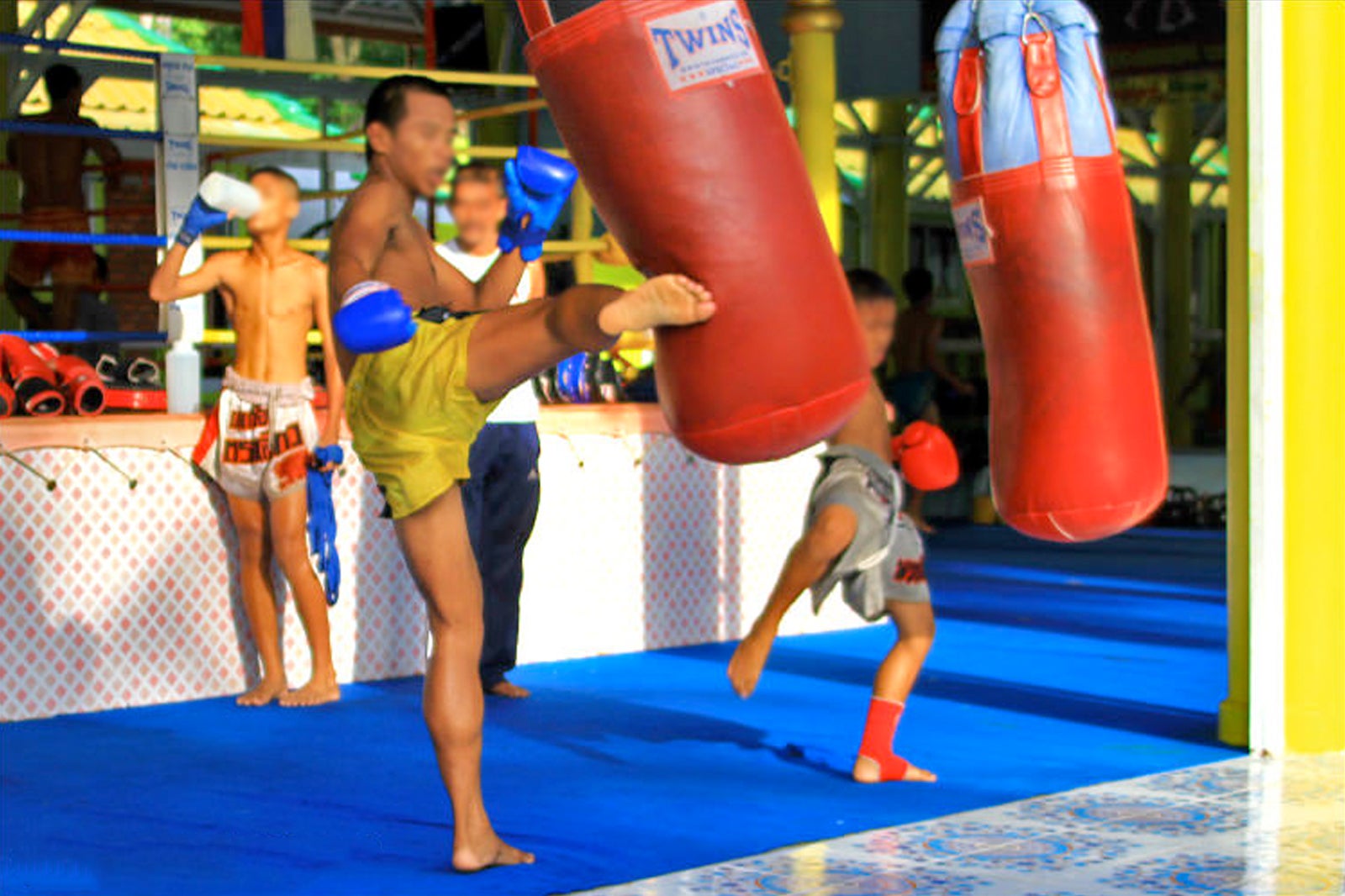 Muay Thai equipment and accessories stores
If you're looking for Thai boxing accessories such as shorts, gloves, head amulets, head guards, groin protectors, hand wraps, tank tops, T-shirts as well as boxing oils and creams, you can find them at many shops around the island. They're usually adjacent to Muay Thai camps.
Absolute MMA Thailand (+66 (0)90 925 6109)
Dragon Muay Thai (+66 (0)85 186 9570)
Rawai Muay Thai Camp (+66 (0)88 1694 933)
Sinbi Muay Thai Gym (+66 (0)93 690 3322)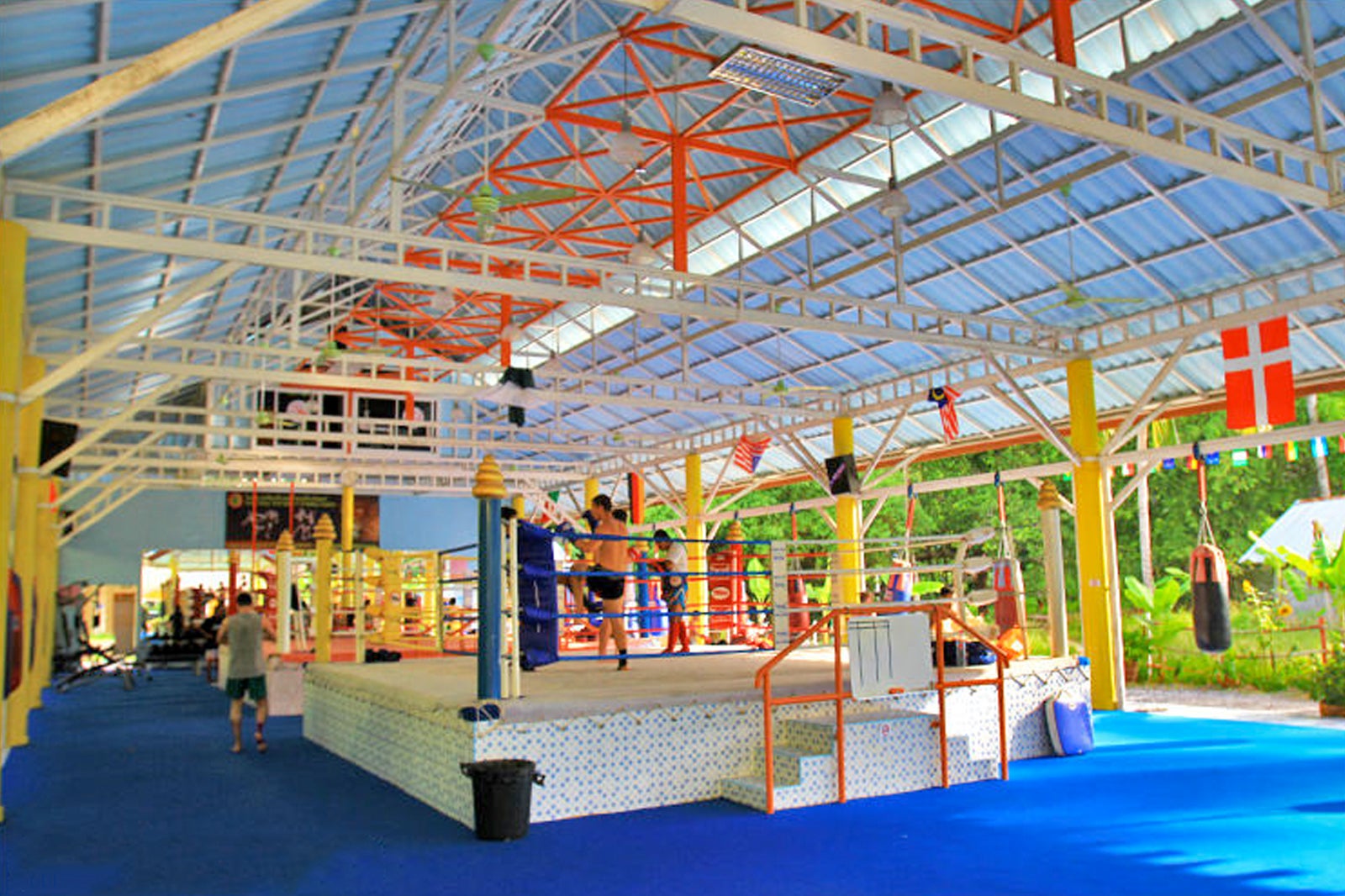 Back to top