Tha Maharaj Mall is one of only a handful of shopping destinations in Bangkok's historic Old City. Close to many of the capital's most famous sights such as Wat Pho and the Grand Palace, the complex also benefits from an idyllic riverside location, with a good lineup of cafes, restaurants and bars taking advantage of the handsome views across the water.
Tha Maharaj has its very own pier, so arriving by boat is the most popular way to reach the mall. If you're on a sightseeing trip, it's easy to reach on foot, around 10 minutes away from The Grand Palace.
Tha Maharaj Mall in Bangkok - one of the highlights of 10 Best Places to Go Shopping in Riverside Bangkok (Read all about Bangkok here)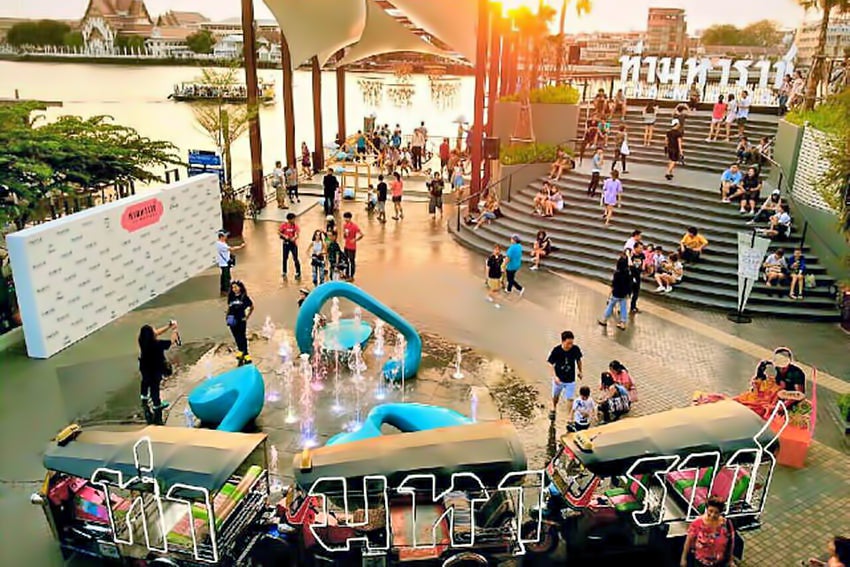 Shopping and dining at The Maharaj Mall
In terms of shopping, the options at this riverside complex are surprisingly limited with only a few fashion, beauty and antique boutiques. The 2nd floor does have a couple of interesting sections filled with amulet dealers who have a wide range of styles – from tacky souvenirs to revered and hard-to-find originals.
The real reason to visit The Maharaj is to eat, as you'll find over 20 restaurants and cafes within. These include dining spots serving pizzas, Japanese cuisines, northeastern Thai delights, and hotpot. There's also a Starbucks if you require caffeine.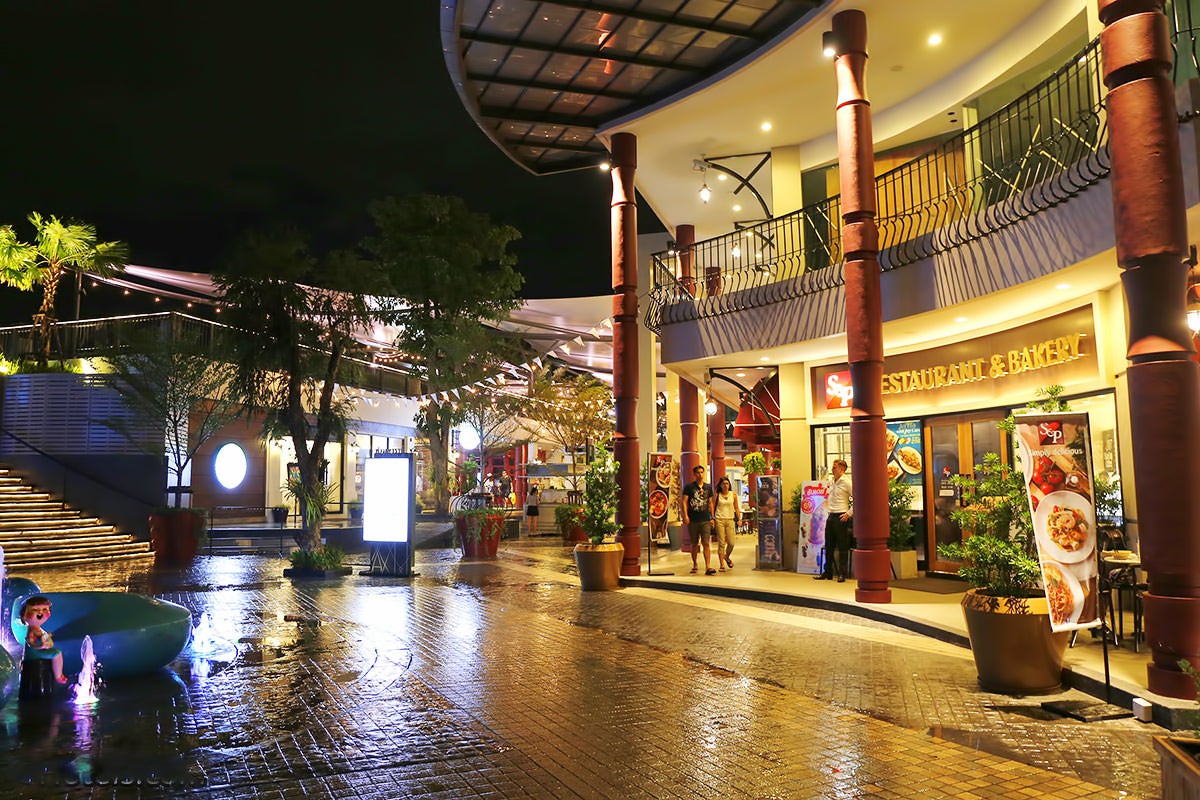 Apart from the breezy riverside dining, what most really like about Tha Maharaj is its elegant pavilion-style architecture, which blends in well with the aging shophouses and rich cultural heritage of the surrounding area.
Special events are held around the main riverside concourse of the mall on a semi-regular basis – these have included live music gigs, farmers markets, night 'bike' markets, and food festivals.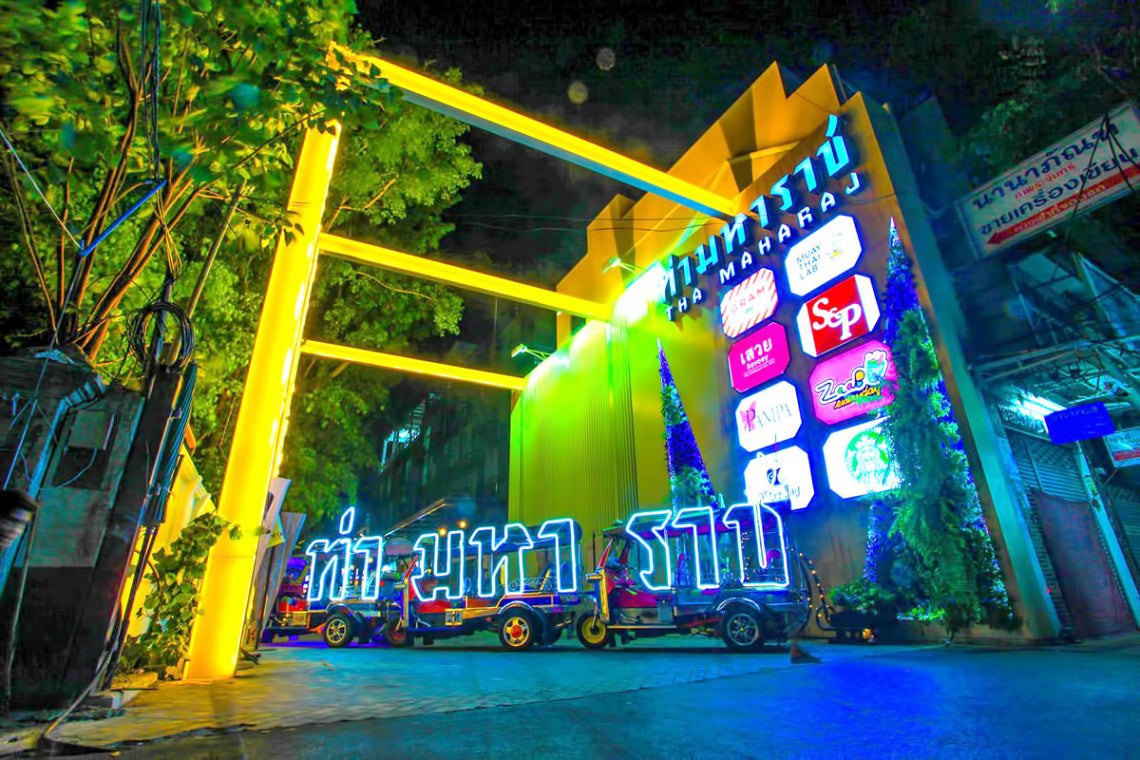 Tha Maharaj Mall in Bangkok
Location: 11/1 Maharaj Rd, Borom Maha Ratchawang, Phra Nakhon, Bangkok 10200, Thailand
Open: Daily from 10am to 10pm
Phone: +66 (0)2 024 1393
Back to top