Talad Kaset Night Market is one of the largest night markets in downtown Phuket. It's the place where you can sample tasty street food influenced by 3 different cultures – Thai, Chinese and Muslim. You can easily find the marketplace behind Robinson Department Store.
While it gets busy after 8pm, the market is often ready to welcome customers in the early evenings and continues operating until late. Many night-shift workers stop by the Talad Kaset Night Market before heading to work, while clubbers often come here for snacks before calling it a night.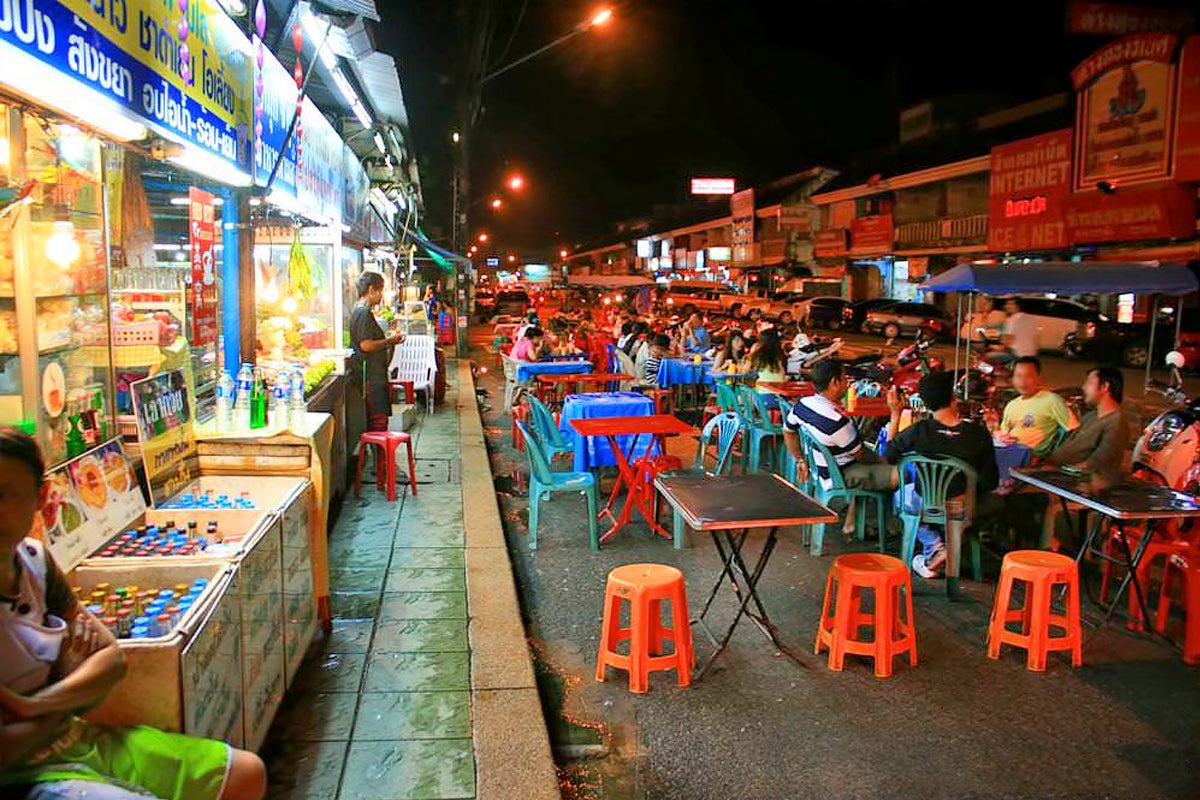 Several vendors sell pretty similar local cuisine, including pork or shrimp noodle soups, seafood, spicy salads, and stir-fried dishes. For the best eats, look out for stalls with the most customers. Dishes worth trying at Talad Kaset Night Market include:
Kao mok kai: steamed yellow spicy rice with chicken
Kaomun kai tod: deep-fried chicken with rice
Kao cluk kapi: rice with shrimp paste
Suki talay: Thai-style sukiyaki with seafood
Kao lao moo: clear soup with vegetables and pork
Dim sum: a Cantonese dish of small steamed or fried dumplings containing various fillings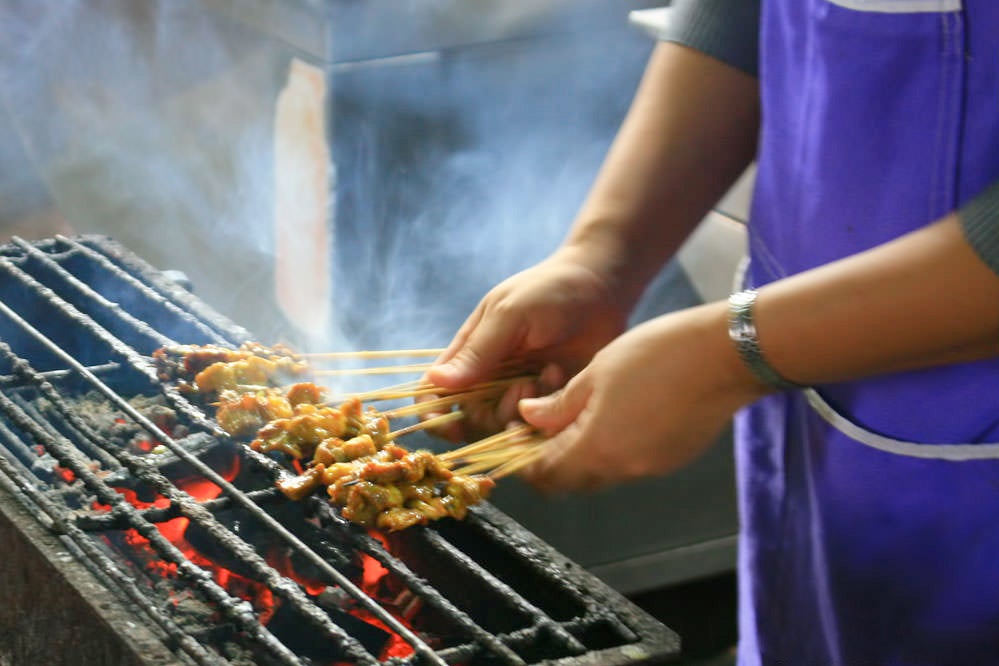 Sweets and beverages
Pair your meal with exotic drinks like soybean milk, sweet ginger tea, Asiatic pennywort drink, and butterfly pea drink (it's a lovely color, too). All can be enjoyed hot or cold.
Kanom sod refers to Thai traditional sweets made with local ingredients, including coconuts, bananas, rice, pumpkins, sugarcane, taro, sweet corn, sweet potatos, and lotus seeds. There are a few vendors selling kanom sod at Talad Kaset Night Market. Take your time to look around – there is plenty of these colorful treats choose from.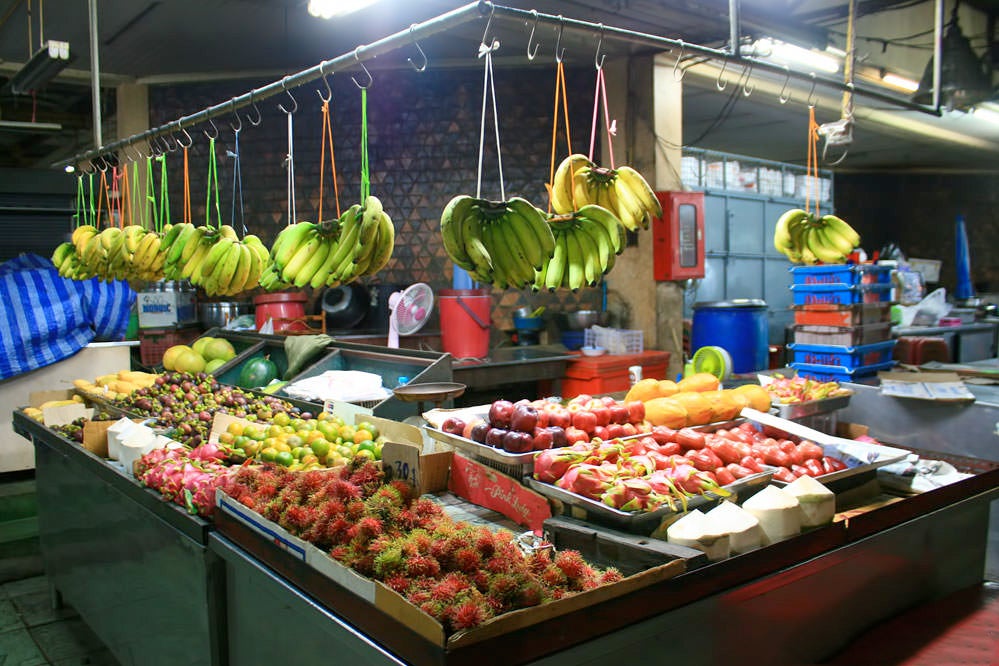 Good to know about Talad Kaset Night Market
Note that some of the stalls at Talad Kaset Night Market don't display prices, but they're pretty much the same. You can enjoy many local dishes for around 120–150 baht. Drinks, desserts and snacks usually cost less than 80 baht each.
Talad Kaset Night Market in Phuket Town
Location: Thavornwogwong Road, Talat Yai, Muang, Phuket 83000, Thailand
Open: Daily from 5pm to midnight
Back to top