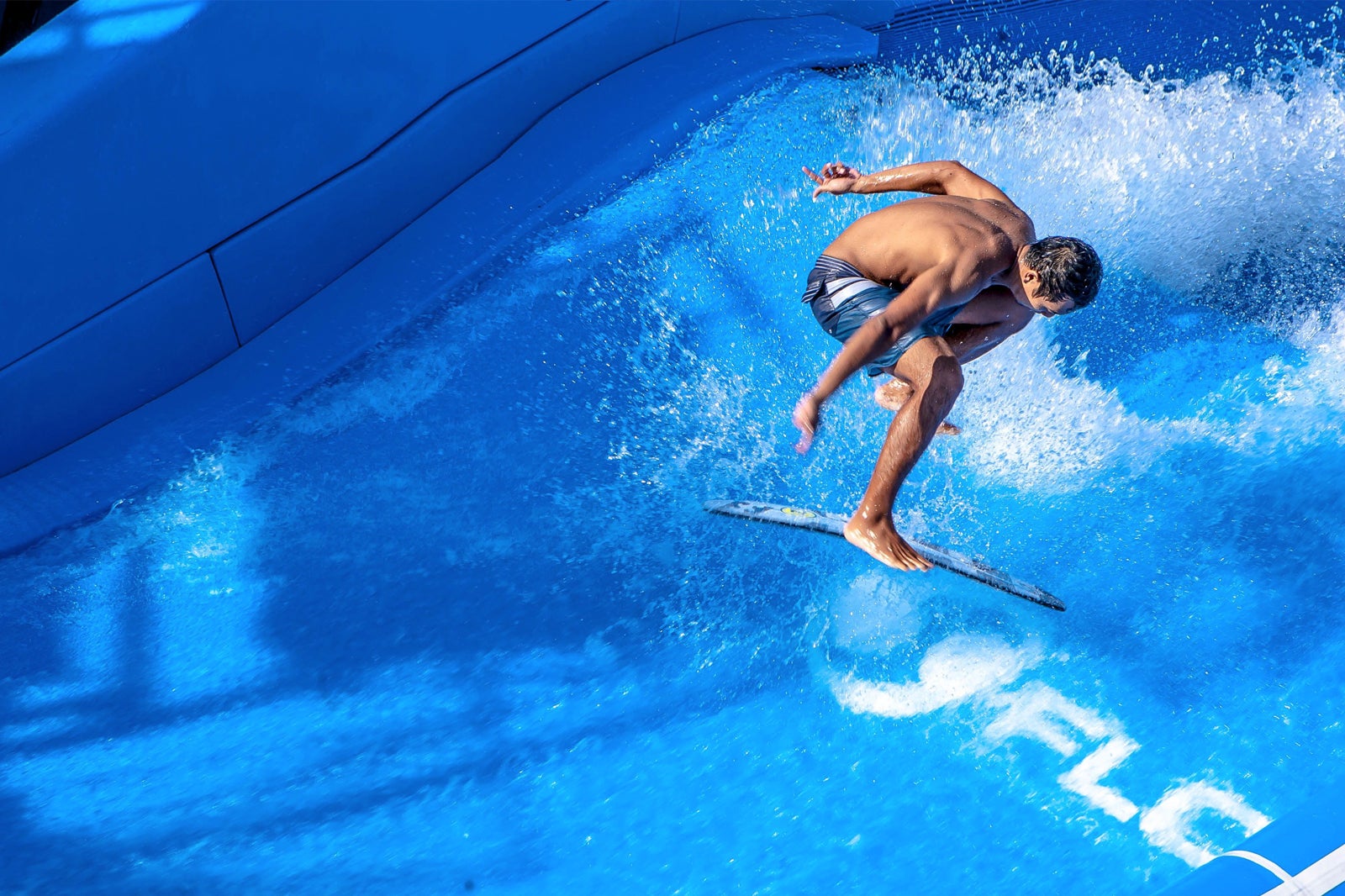 Surf House Phuket is every surfer's dream: a place where you can ride the waves every day no matter what the weather conditions. With an adjacent bar and restaurant, Surf House Phuket is a world to itself and, as a result, it's tremendously popular.
Located by the Kata/Karon administrative offices at the southern end of Kata Beach, Surf House is centered on a high-pressure wave-generating machine that throws a shallow sheet of water up a sloping 'pool'. Beginner surfers hold onto a guiding safety rope held by a staff member and, if they happen to fall or slip, instead of falling downwards the strong water flow ensures they fall upwards.
Surf House Phuket in Kata Beach - one of the highlights of 11 Best Things to Do with Kids in Phuket and 67 Best Things to Do in Phuket (Read all about Phuket Province here)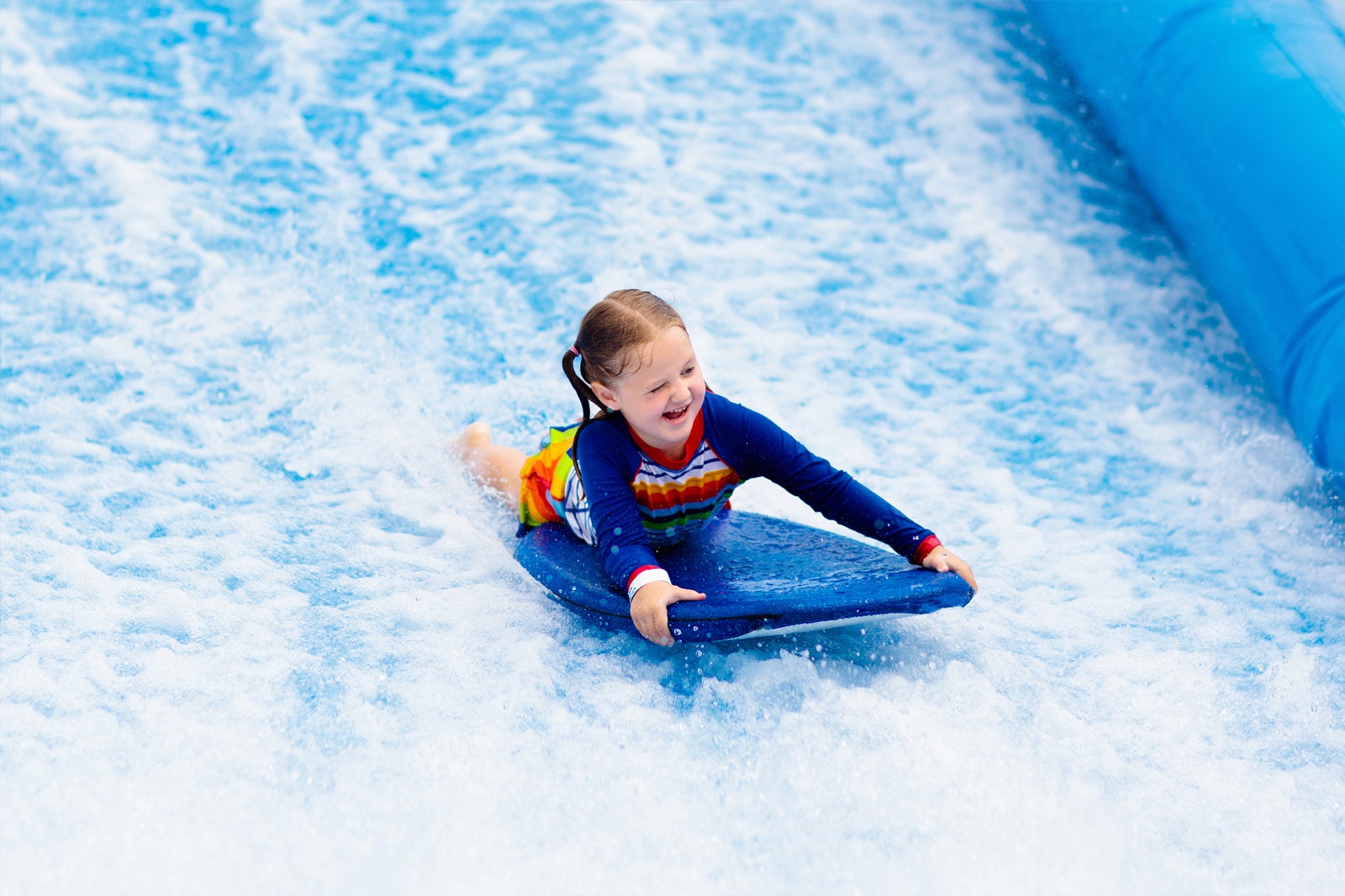 Surf House Phuket's Flowrider
An inflated divider dissects the 'pool' and this is easily removed so that more experienced surfers can perform their tricks with more space. This really is for all ages – from children to adults. It's said that the inventor of this concept was still regularly surfing on it at the tender age of 90! The bottom and sides of the pool are lined with padded vinyl to soften any falls and it's virtually impossible to surf over the top of the containing walls.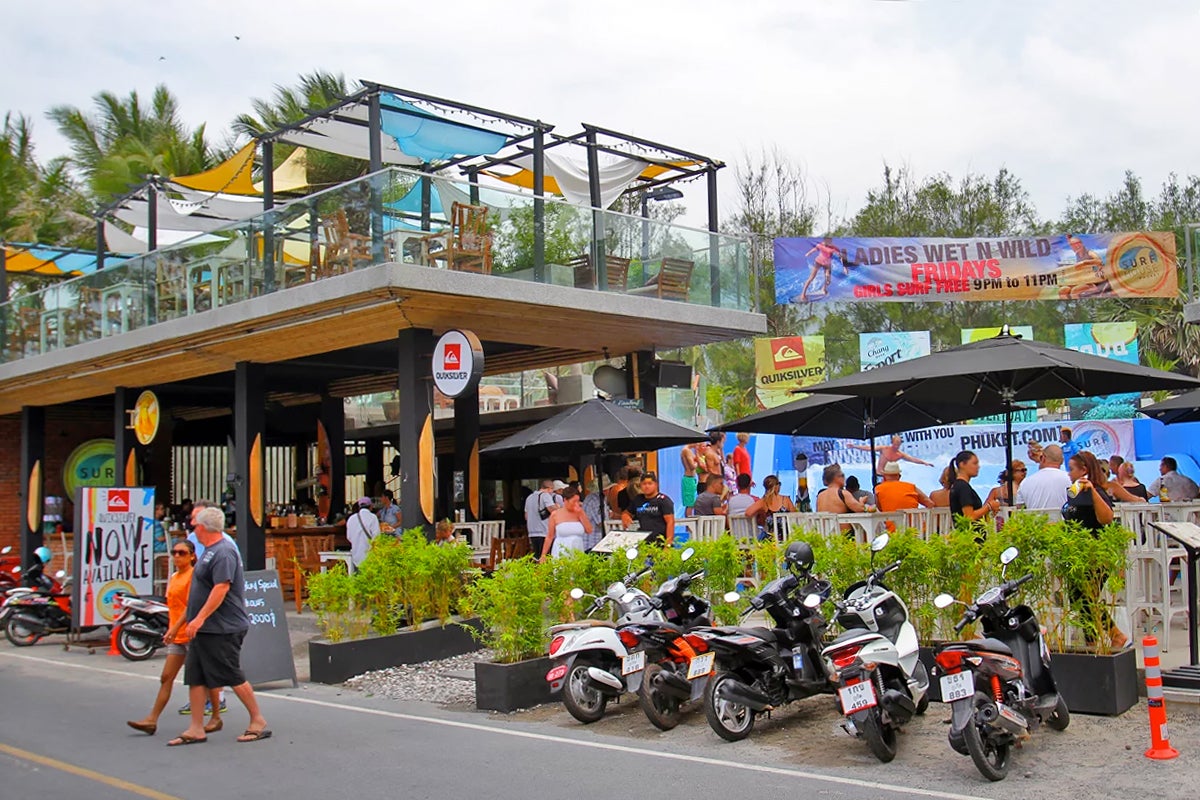 Food and drinks at Surf House Phuket
Surf House is a vibrant place to be. Apart from the pool area, there's a trendy and busy café/restaurant to the side with cool sounds, bamboo trimmings, buffed concrete floors, heavy wooden furniture and wall-mounted mini surfboards as a decorative theme. This is where surfers and instructors gather and items on the menu include pomelo seafood salad, 'surf's up' salad and other chill-out snack items.
Prices are not bargain-basement cheap but an hour on the surf machine is certainly not as expensive as renting a jet-ski and it's a whole lot more environmentally friendly. You'll need to pay a 1-time registration fee, after which you can pay by the hour or buy 3 hours at a time for a slight discount. If Kata Beach seems a little too far away for you, there is a second Surf House in Patong Beach.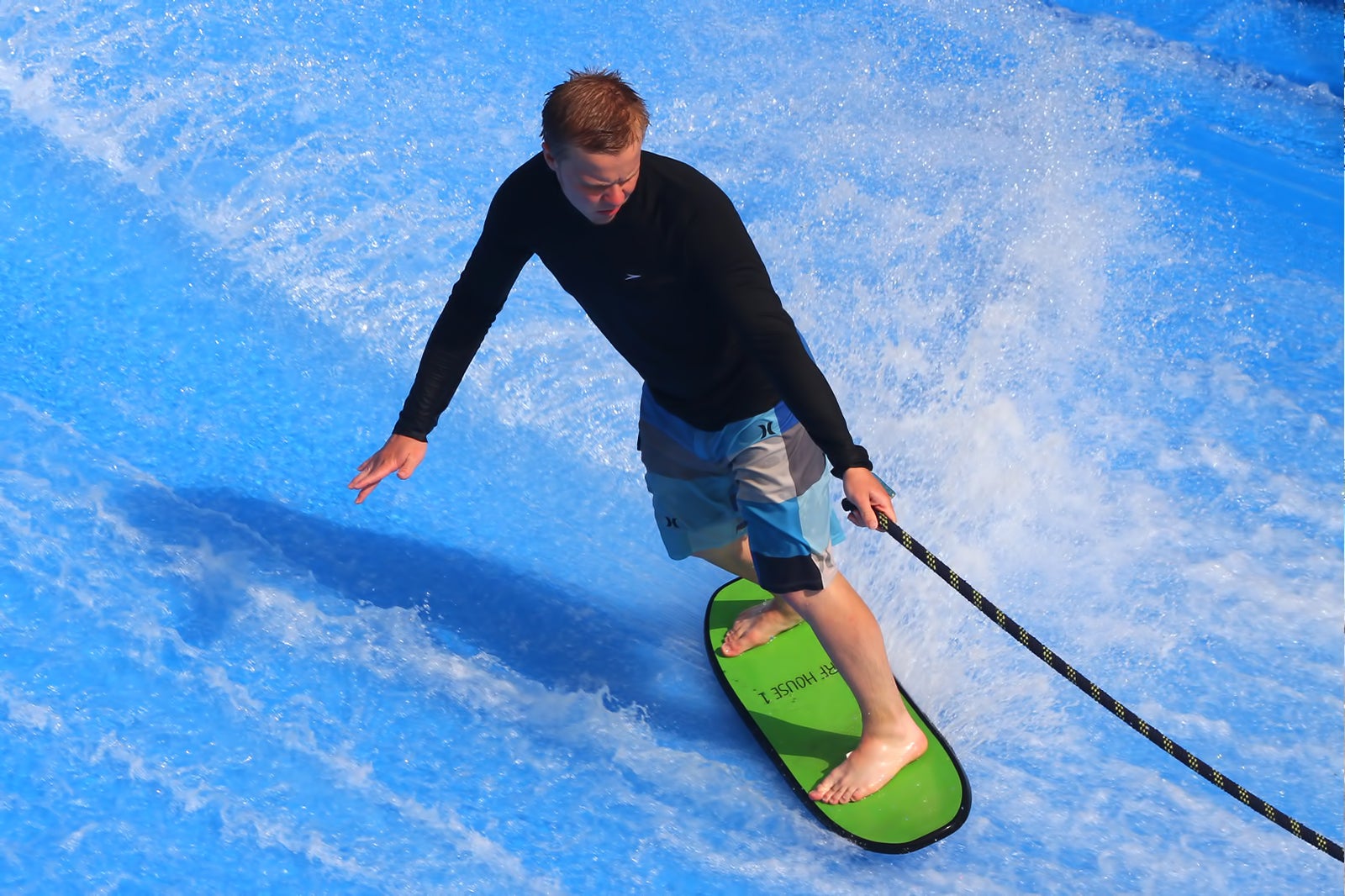 Surf House Phuket in Kata Beach
Location: 4 Pakbang Road, Karon, Muang, Phuket 83100, Thailand
Open: Daily from 9.30am to 12am
Phone: +66 (0)81 979 7737
Back to top