Super Cheap, just north of Phuket Town, is a sprawling warehouse-like market almost the size of a city block. Inside, it's stacked high with every product you could possibly imagine and more. Retail chaos under one roof is hard to come by in the west, but here in Thailand it's very much alive and kicking.
Even though Supercheap mostly sells wholesale (many restaurants and bars come here to do their shopping), you can still buy individual products at the cheapest prices on the island. Half the fun of visiting Super Cheap (which is sometimes spelt as one word – Supercheap) is trying to understand the sequence of it. It really doesn't make sense, but it's one of the most unusual Phuket experiences.
Super Cheap in Phuket - one of the highlights of 10 Cheap Things to Do in Phuket and 12 Best Shopping Malls in Phuket (Read all about Phuket Province here)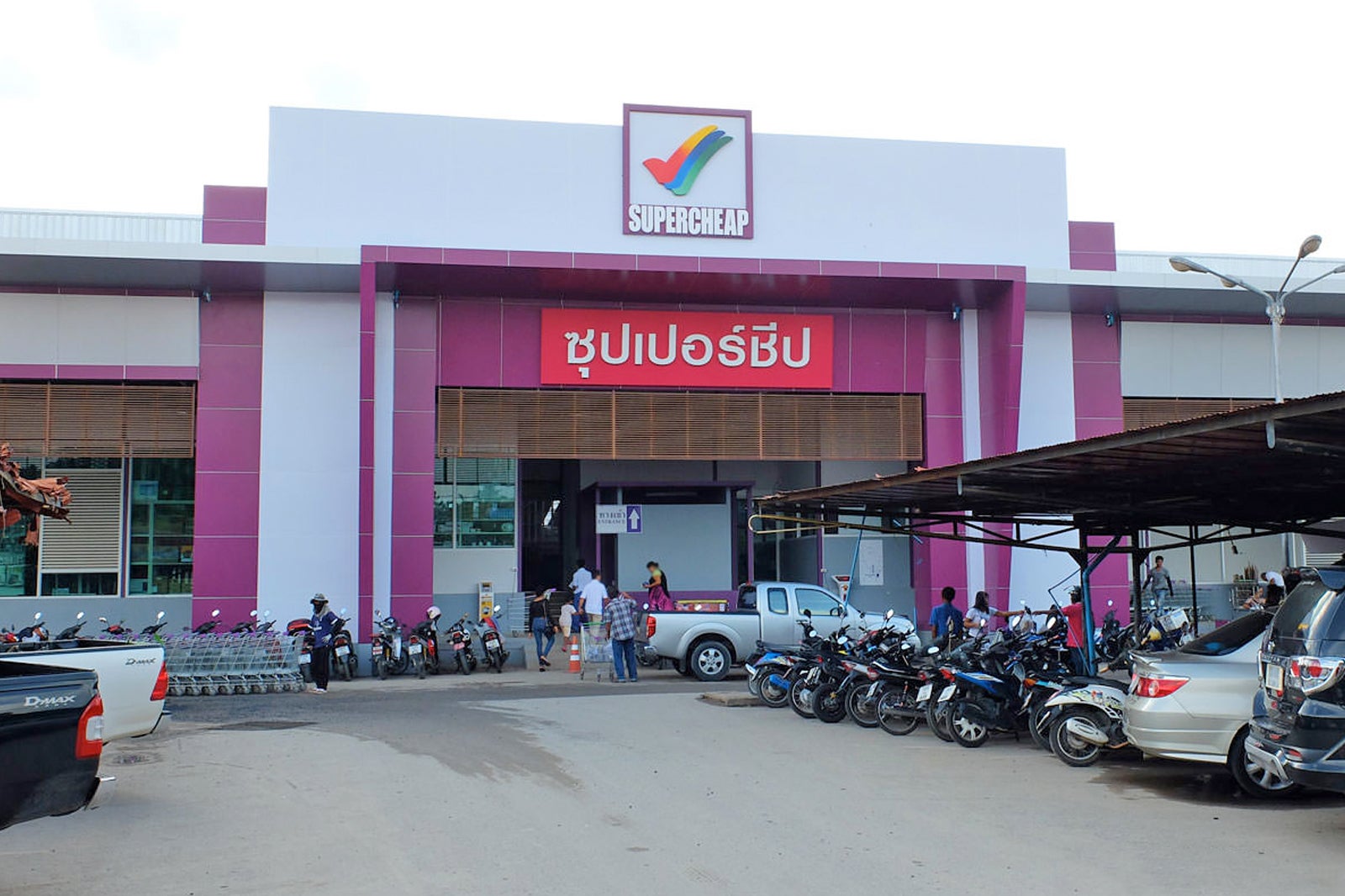 Covering around 12,000 sq m of space, the building looks exactly like any standard supermarket – Big C, Tesco Lotus, and the like – when viewed from the outside. The only difference is its rather impressive height.
Basically, you can find almost anything at Super Cheap: clothing, packed and fresh food, car and motorcycle accessories, furniture, aquarium fish, tools, Buddhist accessories, cosmetics, construction materials, clocks, fishing rods, mobile phones, cigarettes, coffee percolators – you name it.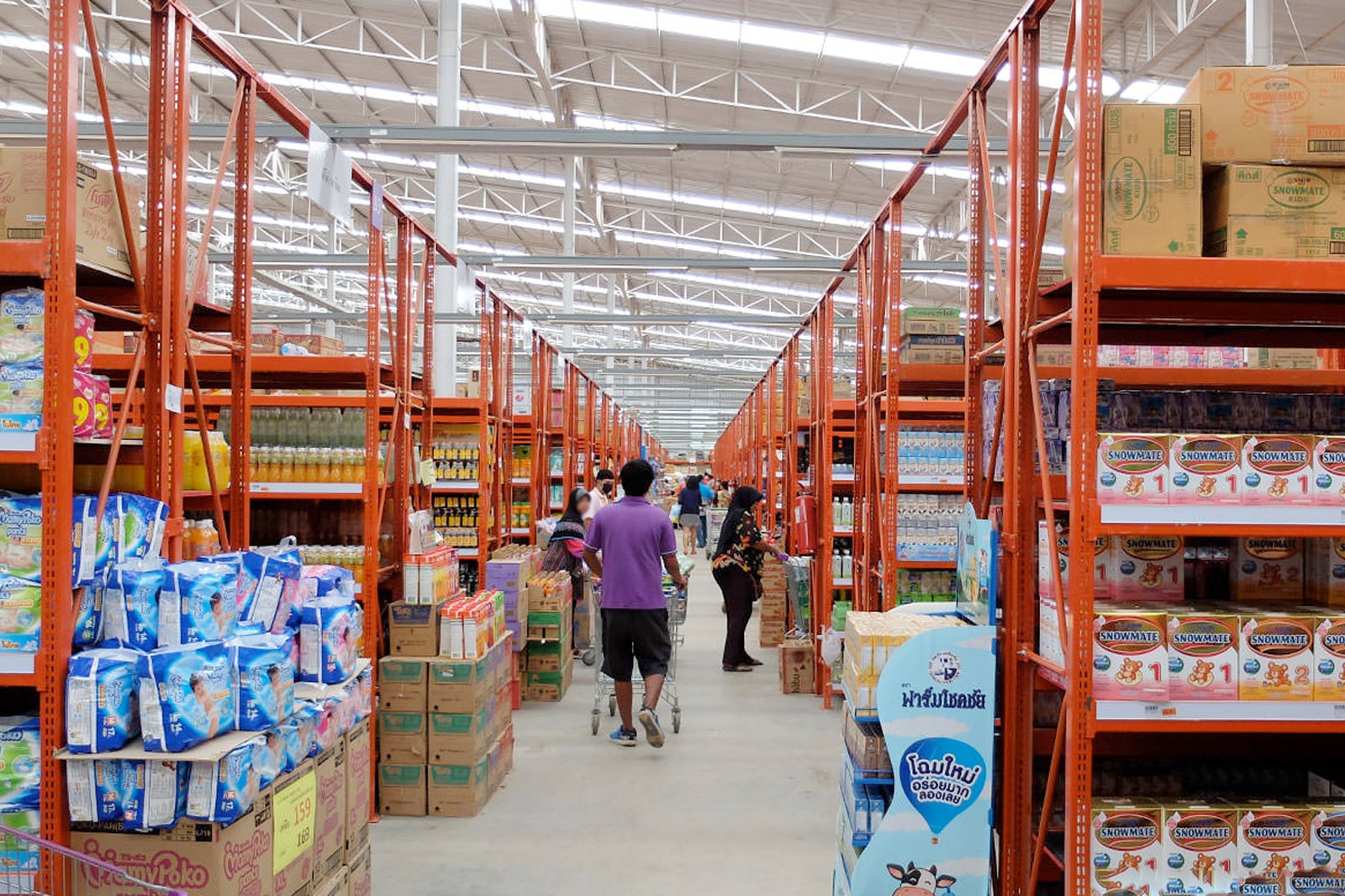 Backpacks and large bags are not allowed inside Super Cheap, so customers must leave them at the entrance where an employee gives you a ticket to take it back later. Inside, the size of the supermarket is even more impressive. The ceiling is about 15 meters above your head and the back of the building is 120 meters away.
Built upon a metallic structure painted in white with a corrugated galvanised iron roof, Super Cheap is like a labyrinth; its aisles, marked out by orange-painted metal shelves and the cement flooring give a neat and clean impression. Super Cheap's floorplan is on display next to the front door to help customers to find what they are looking for through the alleyways (there's an English version of the plan available). Some departments – electronics, pharmacy, liquors and wines, frozen goods – are set in air-conditioned stores accessible through fully automated doors.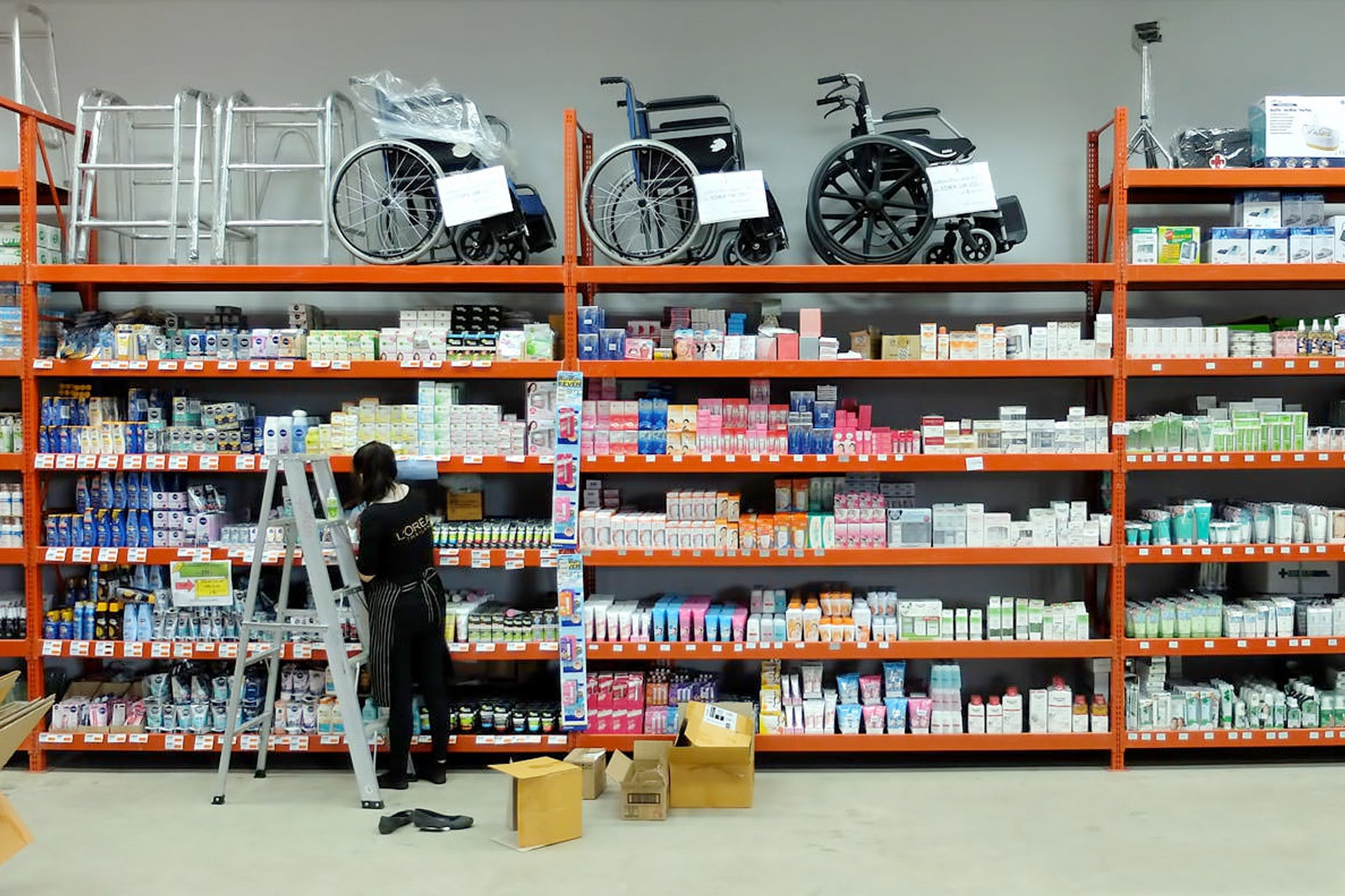 Super Cheap in Phuket
Location: 46-30 Thepkasattri Rd, Rassada, Muang, Phuket 83000, Thailand
Open: Daily from 4am to 10pm
Phone: +66 (0)76 609 000
Back to top