The Sukhumvit Street Market is an open-air night market that takes over both sides of a 1-km-long stretch of road in Nana. You can find plenty of stalls selling an eclectic range of goods, including cheap clothes, knock-off watches and souvenirs. It's quite popular if you're looking for last-minute souvenirs or just fancy a browse along one of Bangkok's busiest streets.
Sukhumvit Street Market in Bangkok - one of the highlights of 17 Best Places to Go Shopping in Sukhumvit and 10 Best Bangkok Night Markets (Read all about Bangkok here)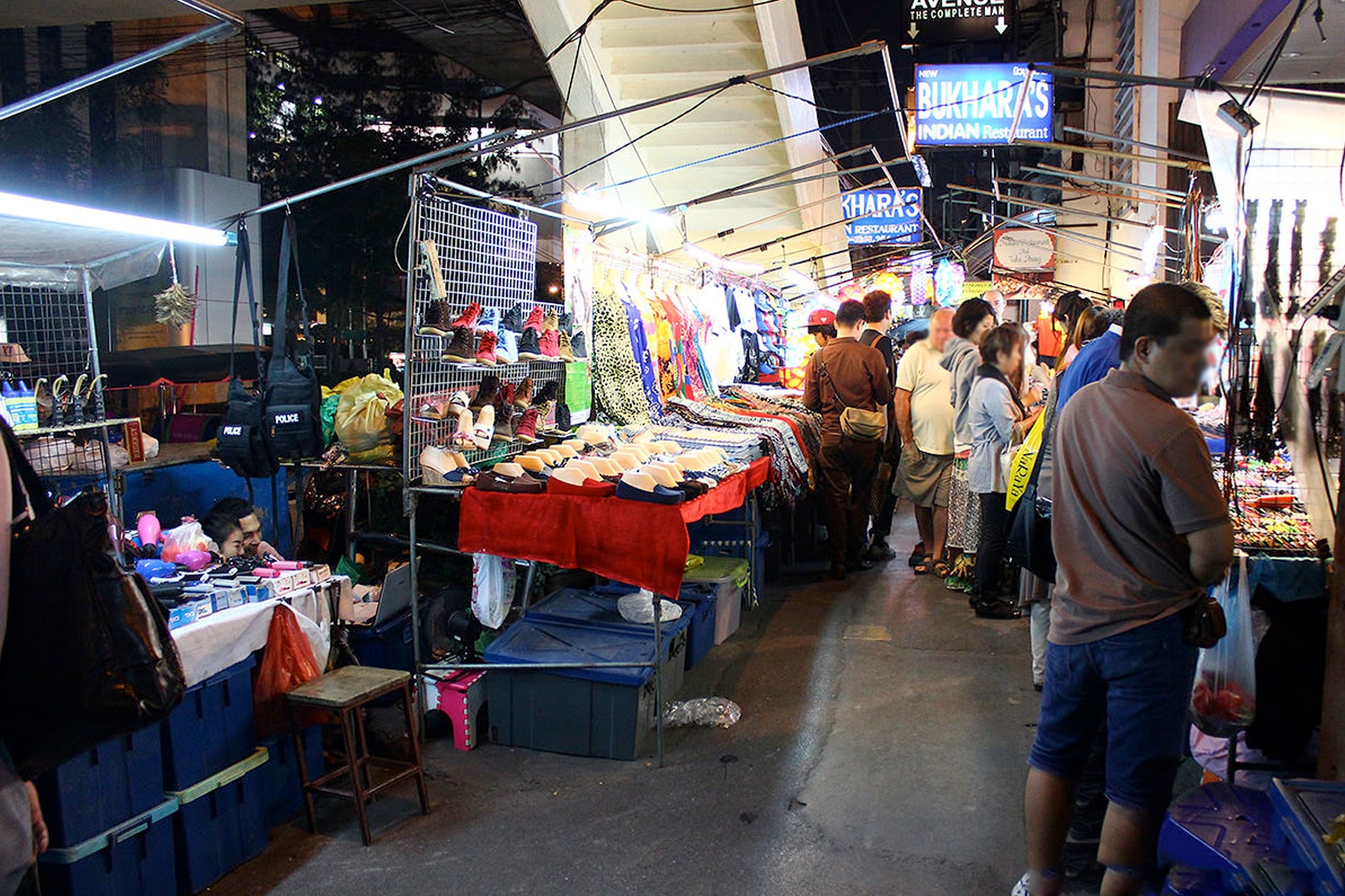 Sukhumvit Street Market highlights
Sukhumvit Street Market stands out from most markets in Bangkok thanks to the convenience of its downtown location. The market opens every evening, with vendors setting up around 5pm and selling through the night until around midnight.
Tourist-friendly businesses such as massage parlors, tailors, and restaurants occupy shops opposite the street market. You'll also find pop-up bars offering cheap drinks and snacks, as this is a slightly seedy part of Nana. It's also a fascinating part of the city where many types of people converge at night.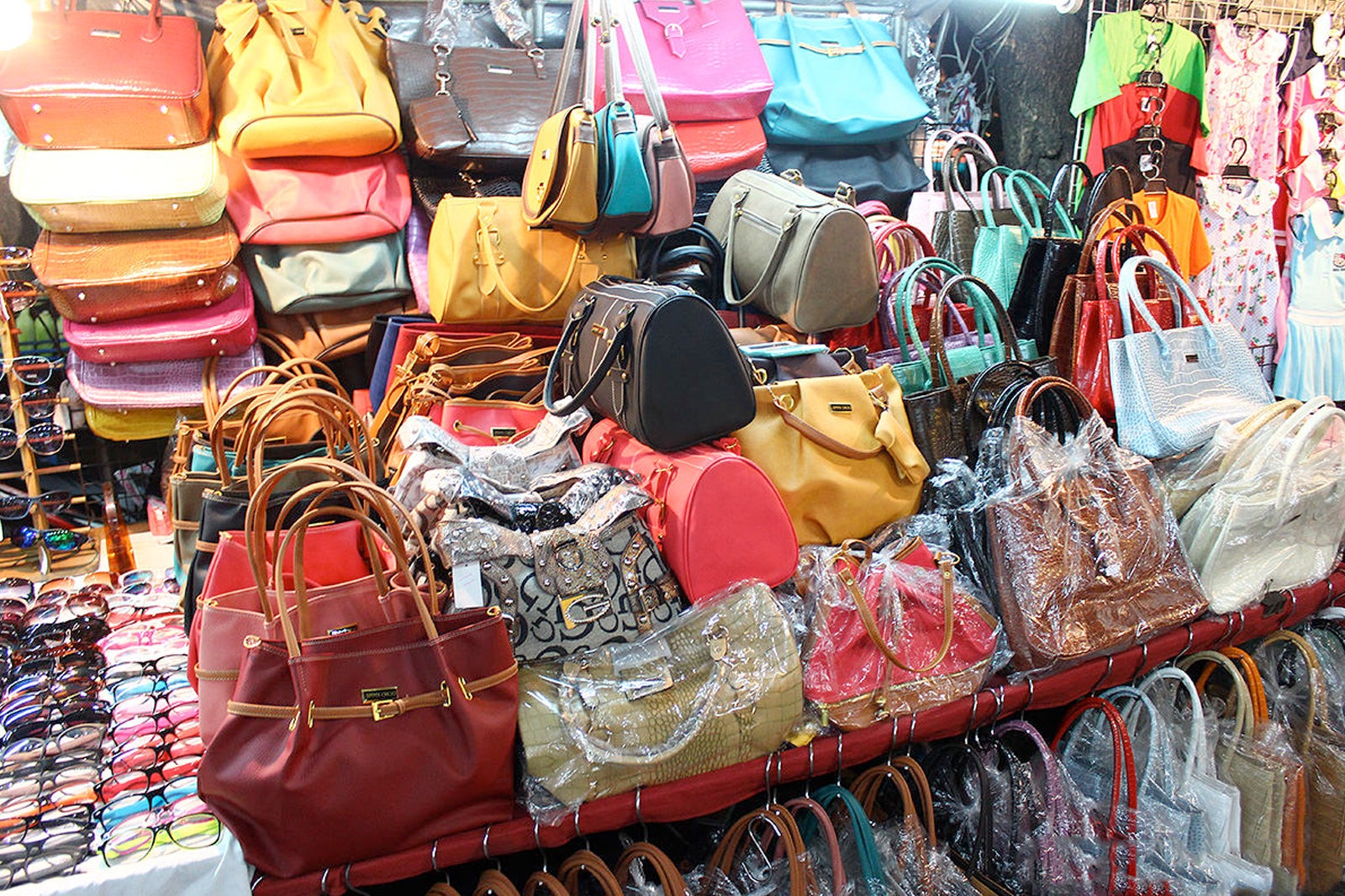 Good to know about Sukhumvit Street Market in Bangkok
Sukhumvit Street Market in Bangkok can be quite packed with crowds, especially if you're on the odd-numbered side of the street. The even-numbered side of the road offers a more relaxed pace – the sidewalk is wider, making it easier to explore the market.
Sukhumvit Street Market is between the Nana and Asok BTS Skytrain Stations. You can disembark from either station and get to the market within a 5-minute walk.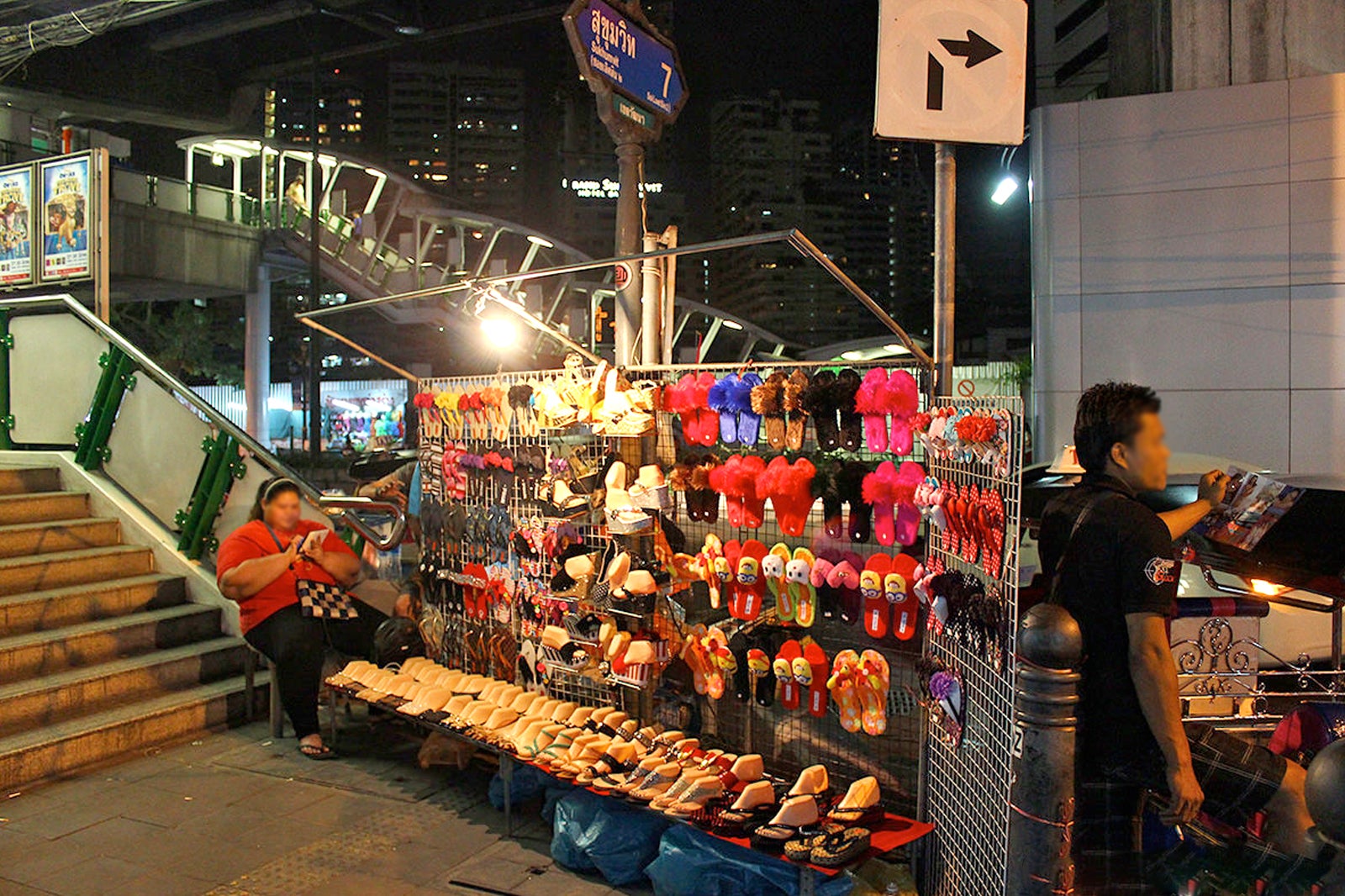 Sukhumvit Street Market in Bangkok
Open: Daily from 5pm to 1am (some stalls will close early)
Back to top