Splash Jungle Water Park in Mai Khao Beach is unrivaled in southern Thailand when it comes to wet and wild thrills. A great day out, particularly for children, it's home to 12 exhilarating water slides, rides and attractions, with professional lifeguards on standby to make sure that you have fun and safe time.
Located close to Phuket International Airport and a part of the Grand West Sands Villa Phuket, guests of the hotel get to enjoy all of the fun for a reduced price. The ticket prices for outside guests are not too high, meaning that everyone can enjoy the fast-paced thrills and the more easy-going attractions, as well as great food and drinks in the first-class facilities.
Splash Jungle Water Park in Phuket - one of the highlights of 11 Best Things to Do with Kids in Phuket and 67 Best Things to Do in Phuket (Read all about Phuket Province here)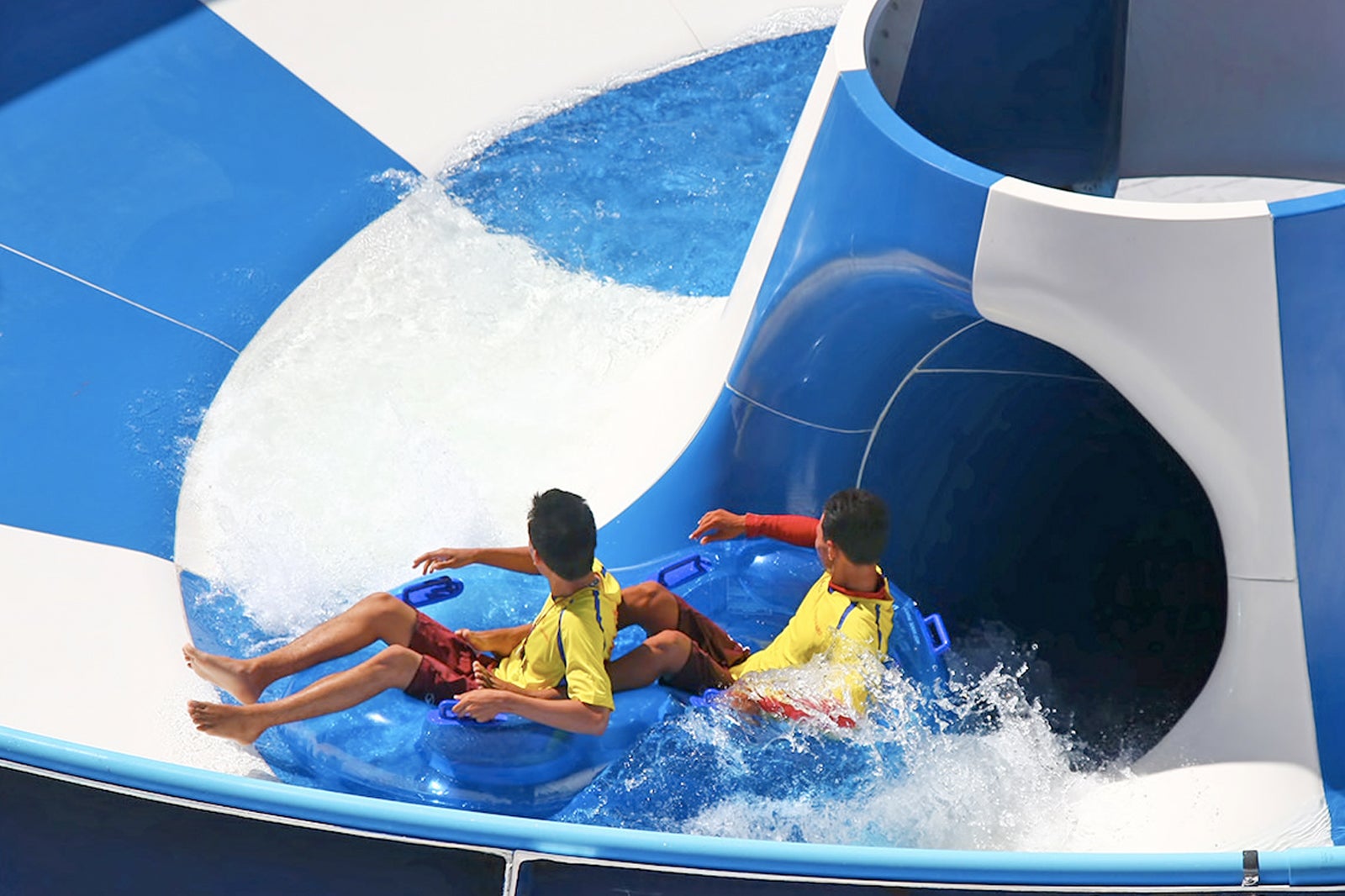 Highlights and features
The queues at Splash Jungle are usually no more than 2 or 3 people. One of the most popular rides is also the simplest – just grab an inflated tube and travel around the park on the 335-meter Lazy River, pushed along by a mild current.
Another popular ride is the heart-stopping Boomerango on which riders in an inner-tube start with a steep drop down then are propelled high up a vertical wall. Then the reversed free fall accelerates riders over a 15-meter high transition bump and finally into a splashdown pool. The Superbowl ride starts with a drop into an Aqua Tube, then riders are launched into the Superbowl and kept high on the wall for several turns by centrifugal force, eventually ending in a splashdown pool.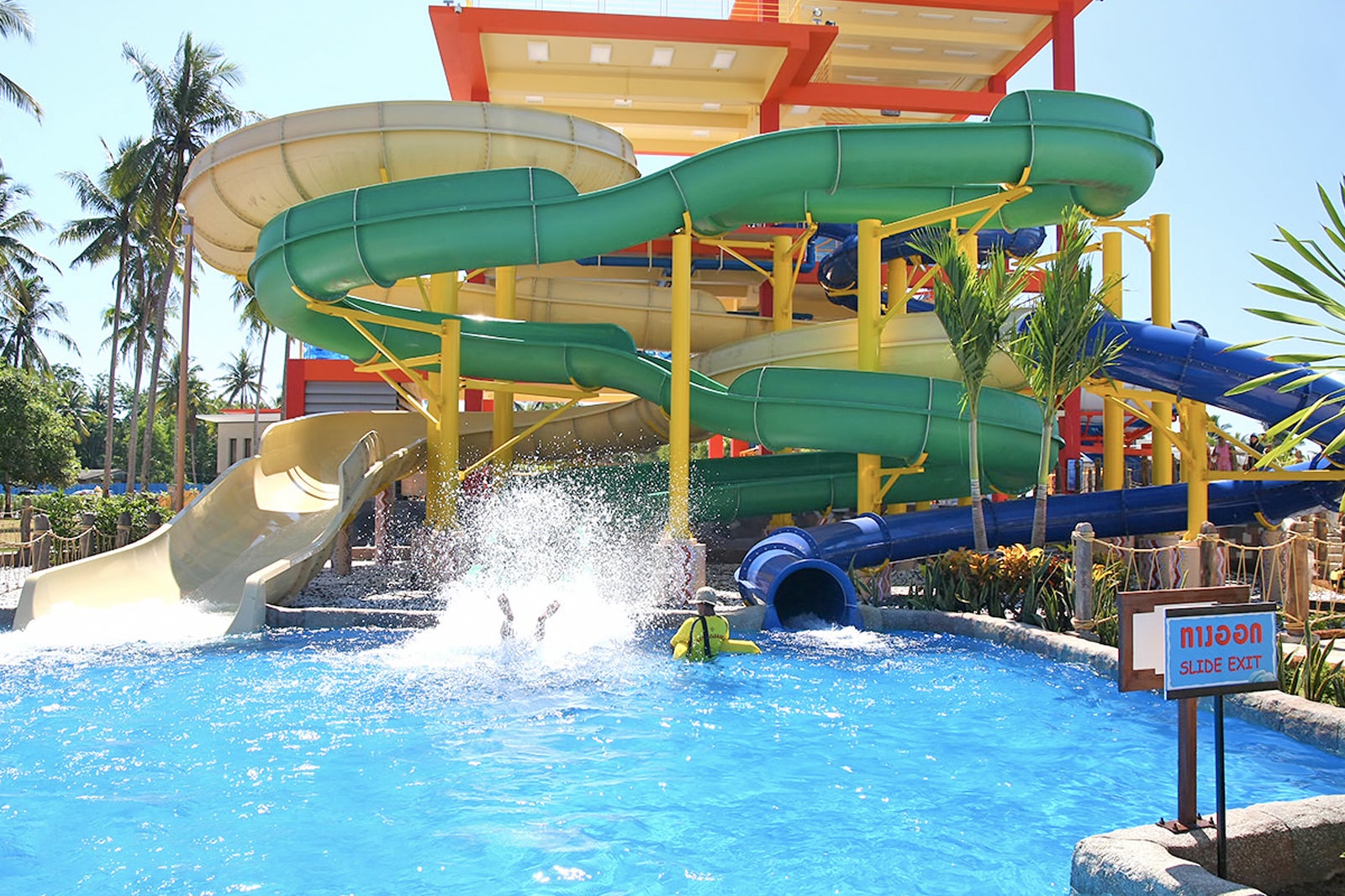 Good to know about Splash Jungle Waterpark
Safety ranks high on the list of Splash Jungle's priorities with a large, well-trained team of lifeguards. Lifejackets are distributed free of charge to younger guests and not-so-confident swimmers, while height restrictions are enforced at each ride.
To best enjoy the park get there early: Splash Jungle is open from 10am to 6pm and provides transfers for an additional cost. You can take a break at Coconut Café and enjoy burgers, hot dogs and Thai dishes and if you feel like a drink while still in the water, cool off with a mocktail or a fresh fruit smoothie at Splash Bar where you can sit in the pool at special tables and chairs and order a drink with your friends.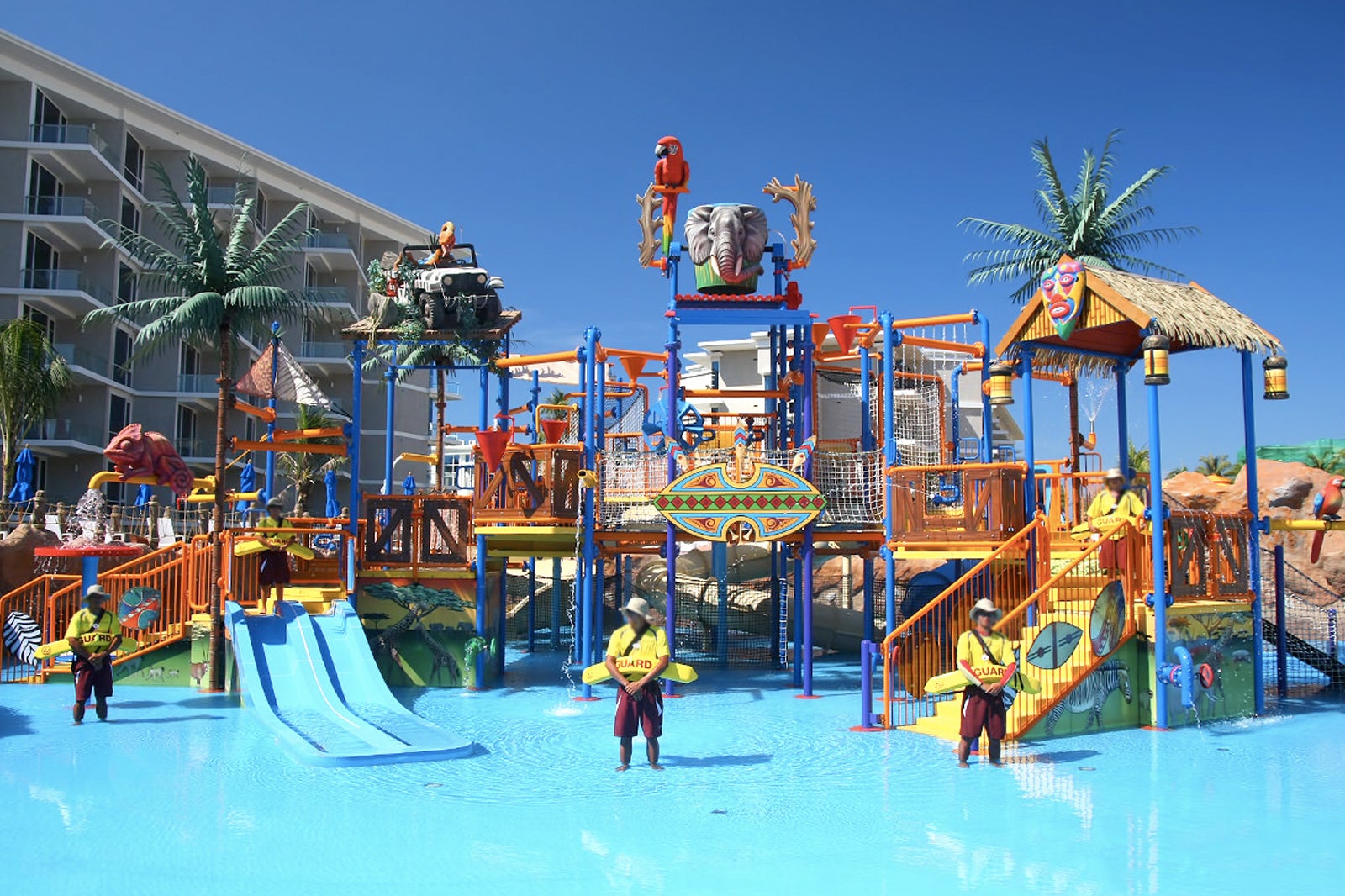 Splash Jungle Water Park in Phuket
Location: 65 Soi Mai Khao 4, Mai Khao, Thalang, Phuket 83110, Thailand
Open: Daily from 10am to 5.45pm
Phone: +66 (0)076 372 111
Back to top