Soi Sea Dragon is a lively nightlife street along Bangla Road in Patong. This covered lane is about 100 meters in length, housing around 46 bars (mostly beer bars and go-go bars), a souvenir shop, a guesthouse, a tattoo parlor, and a hair salon.
The central part of the soi (alley) is dedicated to beer bars, which are built in an unusual 2-storey design. The smaller bars on the upper floor are often unrelated to the ones downstairs and, while a few are popular for their views across Bangla Road, most are pretty quiet compared to their noisy downstairs neighbours.
Soi Sea Dragon in Phuket - one of the highlights of Bangla Road in Patong Beach and 9 Best Nightlife Experiences in Patong Beach (Read all about Phuket Province here)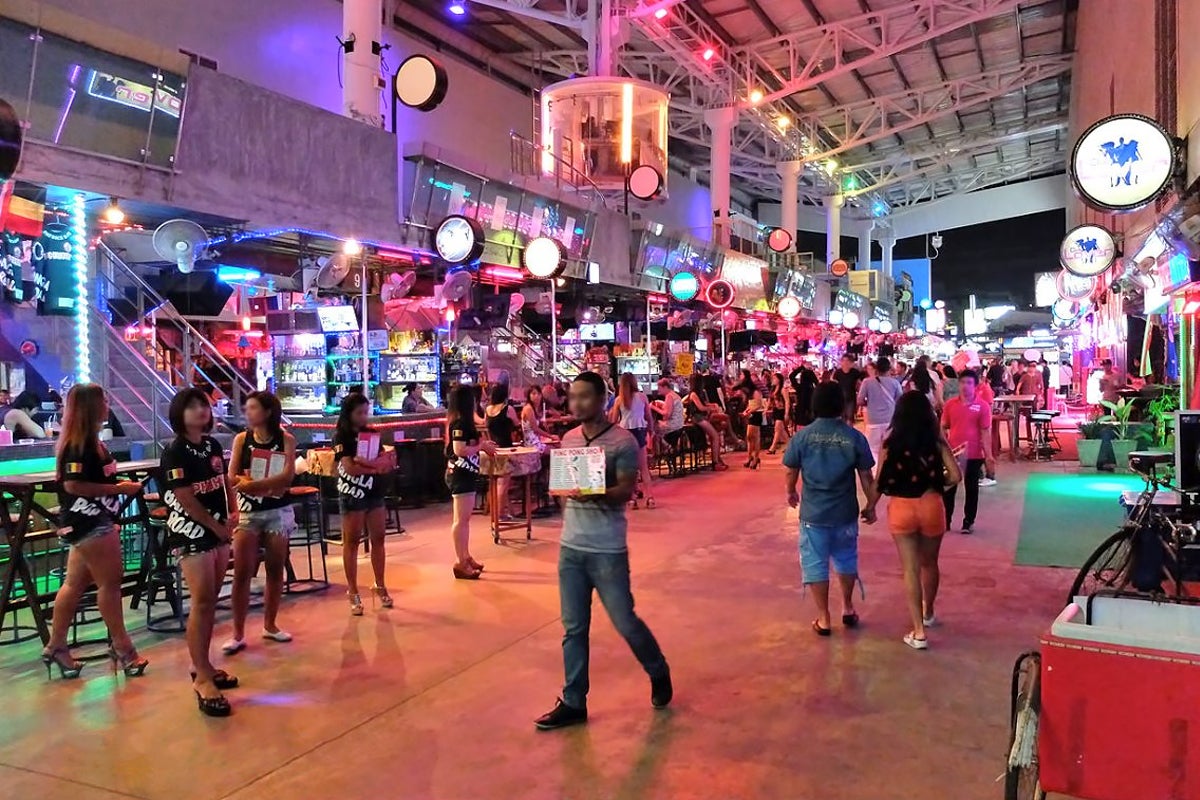 Highlights of Soi Sea Dragon in Phuket
Most bars on Soi Sea Dragon offer popular games such as Connect 4, Jenga and Jackpot, as well as some rather unique activities you might not find elsewhere in Phuket. The 'hammer a nail into the log' game is something of a Soi Sea Dragon specialty, which requires you to test your strength and accuracy.
As with most bar games, the staff have the advantage of extensive experience. Each bar also has the ubiquitous brass bell – ring it and you'll be paying for a round of drinks for the staff and possibly everyone in the bar. A small bottle of local beer costs at least 100 baht.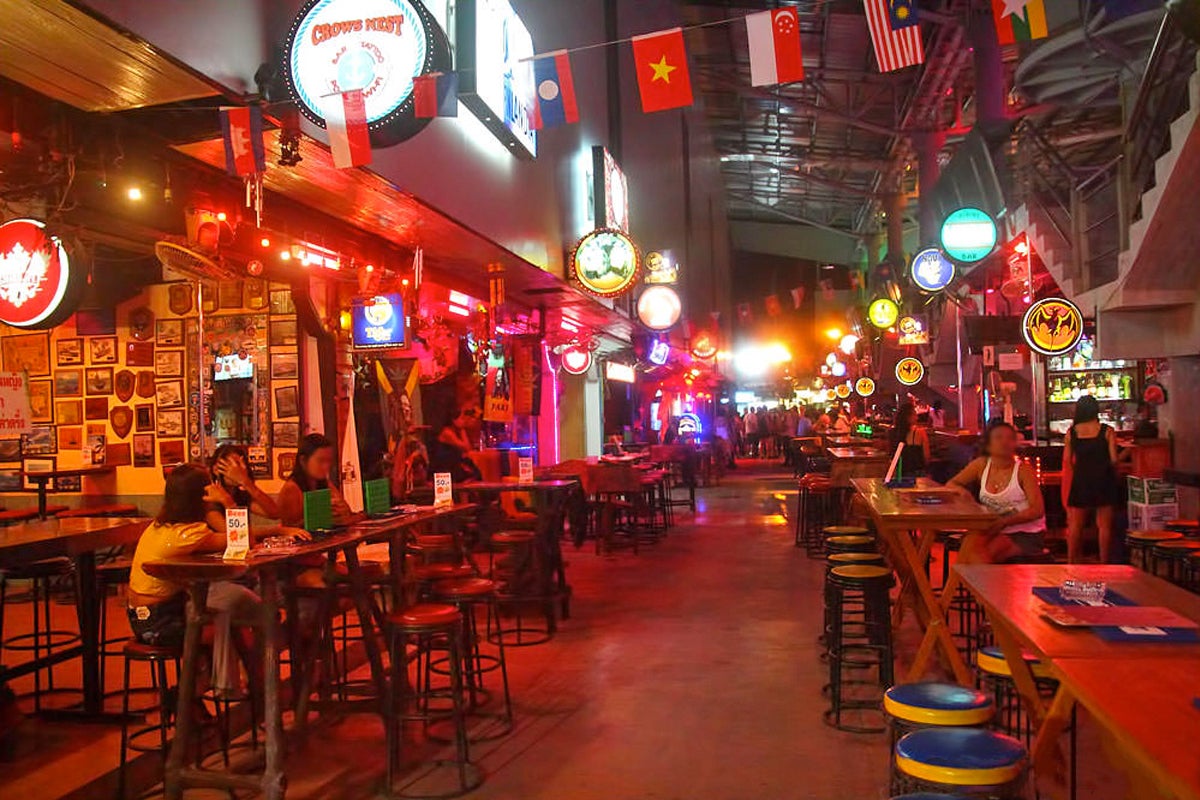 Soi Sea Dragon is the place in Phuket for go-go bars. The most popular of these is Suzy Wong, located at the furthest end of Bangla Road. Other notable names include Harem and Devil's Playground. Note that drinks prices in go-go bars are higher than in the street's beer bars.
Soi Sea Dragon is on the northern side of Bangla Road, opposite Soi Patong Resort. You'll find a second small entrance right at the back, which leads to a narrow L-shaped road linking Bangla Road with Thaweewong Road (Beach Road). There's a convenient car and motorbike parking under the Kee Resort, which is right by this second entrance. As such, Soi Sea Dragon is a very common access route for those visiting Bangla Road from outside Patong.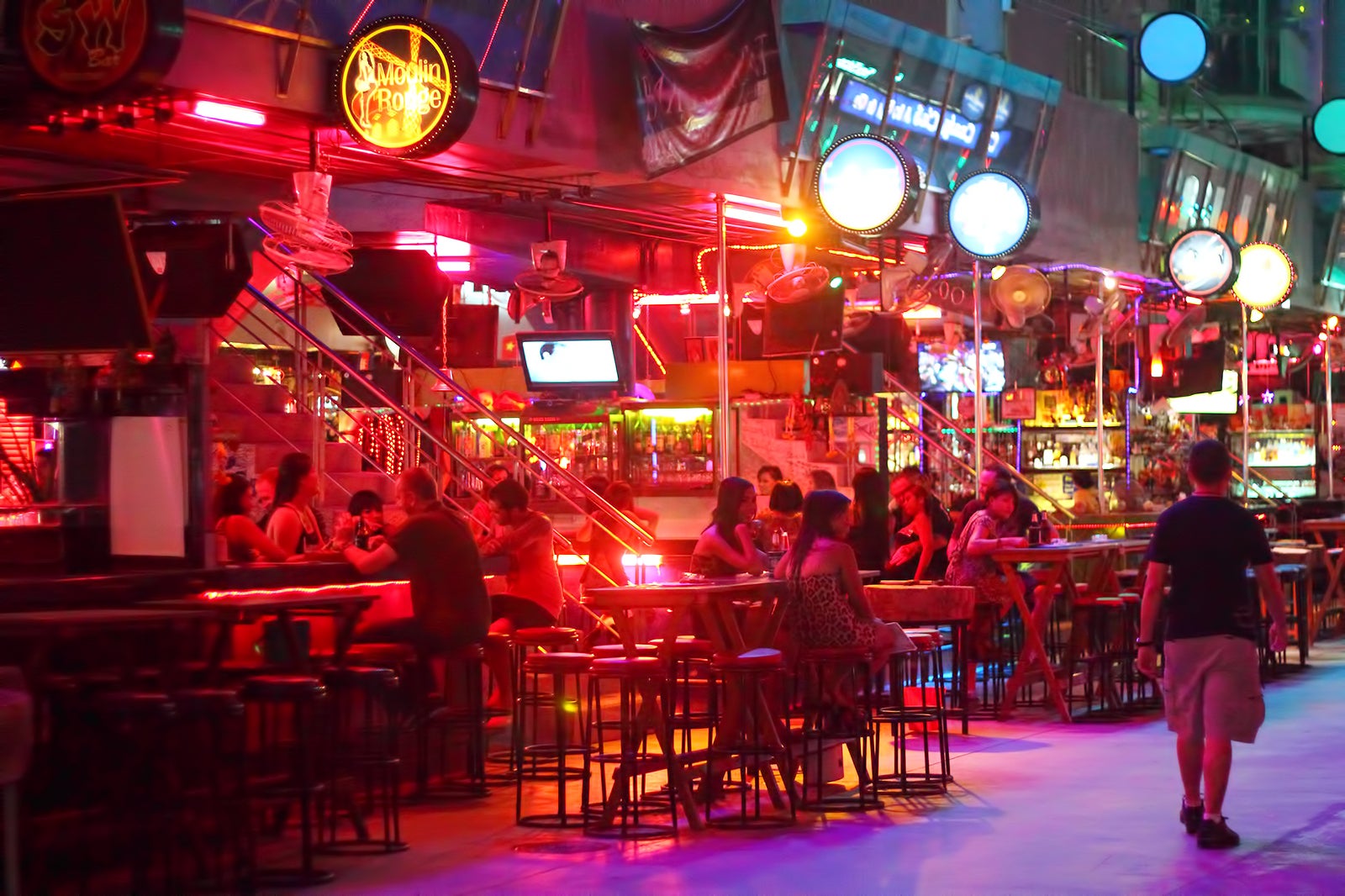 Soi Sea Dragon in Phuket
Location: Soi Sea Dragon, Soi Bangla, Patong, Kathu, Phuket, 83150 Thailand
Open: Daily from 6pm to late
Back to top