Saphan Hin is a seaside park in Phuket, around 3 km southeast of the Old Town. The area was once a major trading port, playing an important role in the island's tin-mining industry.
Saphan Hin Park is the main venue of most of Phuket's annual events, including the Red Cross Fair, Loy Kratong and a large procession from Chinese shrines on the last day of the famous Vegetarian Festival.
Saphan Hin Park in Phuket - one of the highlights of 67 Best Things to Do in Phuket and 9 Great National Parks in Phuket (Read all about Phuket Province here)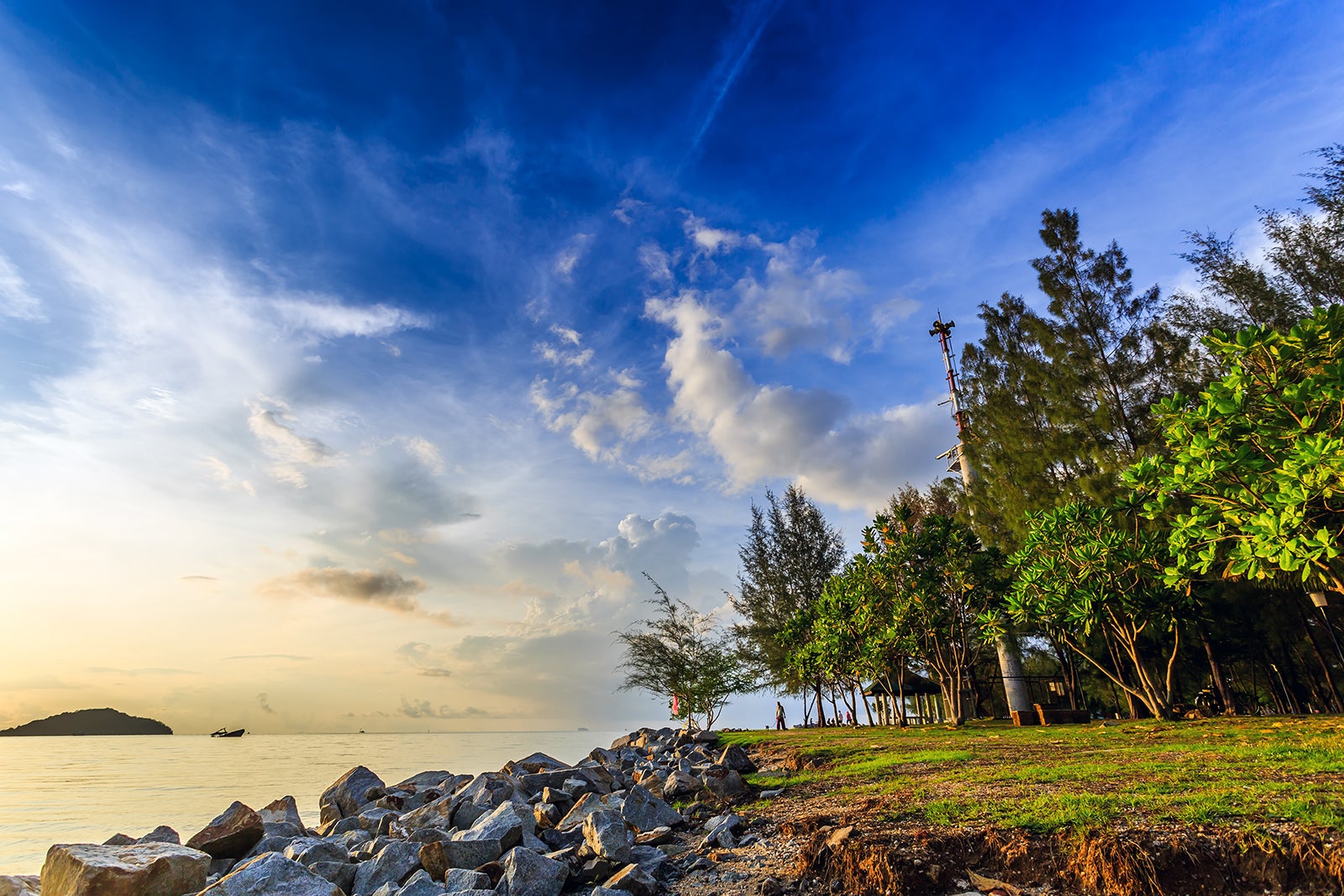 Saphan Hin highlights
Saphan Hin is a common social gathering destination for everyone, from young children to parents to grandparents. It usually becomes alive in the late afternoon and night time. Its surroundings and atmosphere are quite pleasant with mature pine trees lining the main road, and lovely open spaces with grass and a walking/jogging track.
On top of that, it has a preserved mangrove forest with a walkway that leads to the seaside and a small retaining wall that runs around the bay. All these make it a perfect place for picnicking, exercising or just relaxing.
Saphan Hin Stadium, the city's main sports center is also located inside the park. It features badminton, basketball and tennis courses, swimming pool, soccer field and a petanque pitch. It usually opens from about 4pm.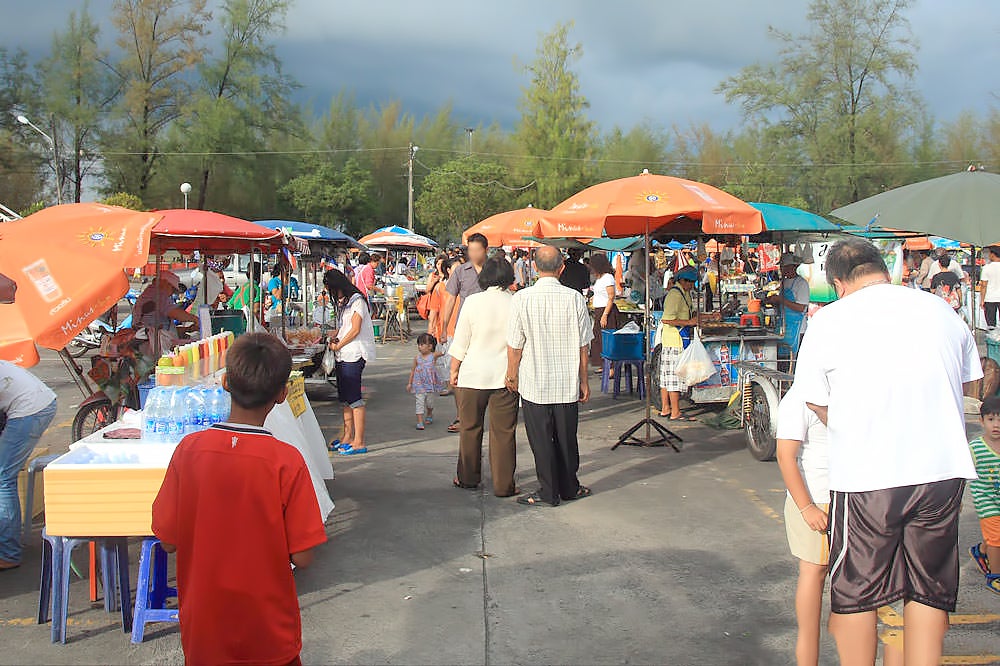 What not to miss at Saphan Hin
The park's symbol, the tin mining monument (many mistake it for a shell monument) at the traffic circle is dedicated to the memory of an Australian captain, Edward T. Miles who brought the first dredge to Phuket some decades ago. On one side of the monument features a few dozen food carts selling tropical fruits, Thai sweets, a variety of spicy salads and barbecued items.
You can also often find a deep-fried insects stand. It's a must-try for the brave! Not far from here are restaurants serving seafood as well as popular kanom jeen . Kanom jeen is a soft rice noodles dish topped with curry and it's best enjoyed with a variety of fresh and/or pickled vegetables.
Visitors will see more local eateries closer to the seashore towards the Chinese shrine. There are a good number of restaurants specializing in Issan-style (northeastern Thai) food and seafood (Nakorn Restaurant is probably the most popular among them all). Nearby stand more than 20 karaoke venues that get busy at night.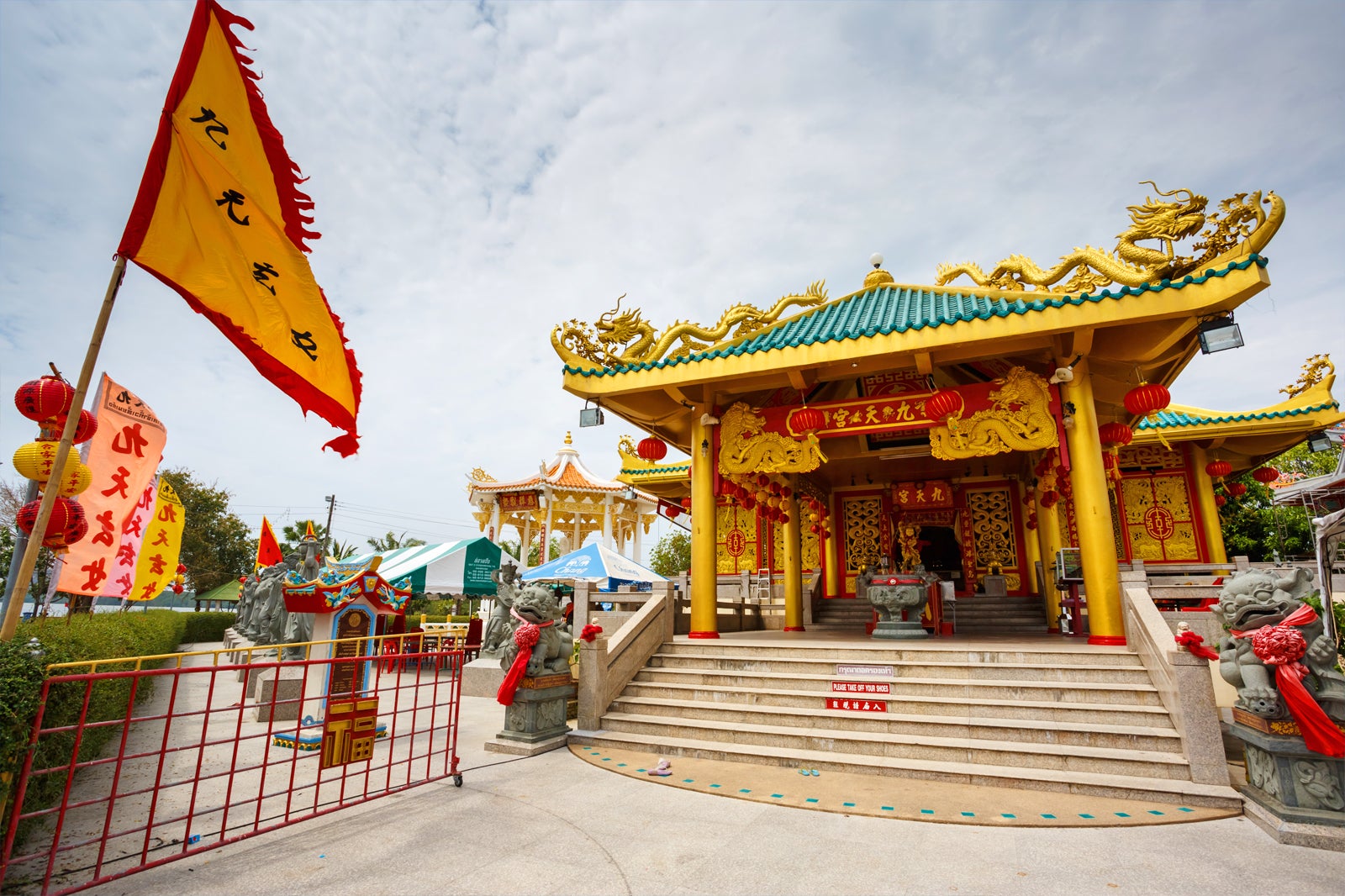 Good to known about Saphan Hin Park
There are 2 places of worship in the park that receive a good number of visitors all year round; the Kiew Tien Keng Chinese shrine right by the sea and the Prince Chumphon Veterans Memorial Shrine. The first one is a must-visit while the other is, unfortunately, less attractive because of its scale, design and location.
And what's with the huge deserted building, one might wonder? It once carried the name Lucky Complex but it failed to launch as a shopping mall quite some time ago, before the arrival of Central Phuket Festival and Jungceylon.
It is advised not to frequent Saphan Hin after 10pm. To get to Saphan Hin Park from Phuket Town, simply head east on Phuket Road.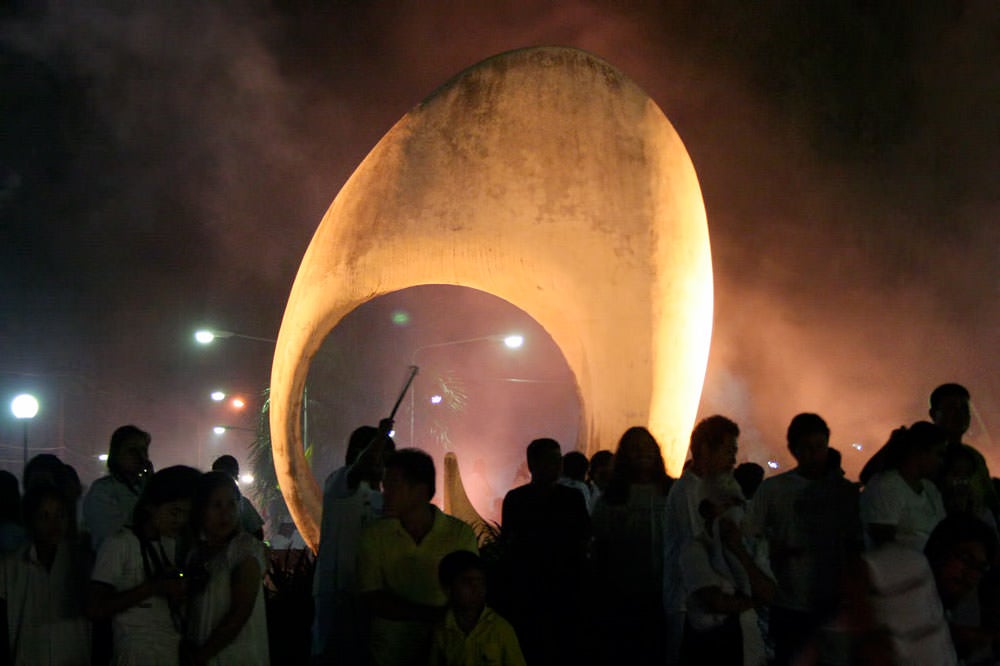 Saphan Hin Park in Phuket
Location: 55/108 Chaofa Road, Wichit, Muang, Phuket 83000, Thailand
Open: Daily from 6am to 10pm
Back to top