Samut Prakan Ancient City spans 129.5 hectares of landscaped gardens on the outskirts of Bangkok, preserving Thailand's cultural heritage through scaled-down replicas of prominent temples, national parks, and monuments. The private outdoor museum was founded by Lek Viriyaphant, who was also responsible for establishing the nearby Erawan Museum and The Sanctuary of Truth in Pattaya.
Samut Prakan Ancient City - one of the highlights of 30 Great Museums in Bangkok (Read all about Bangkok here)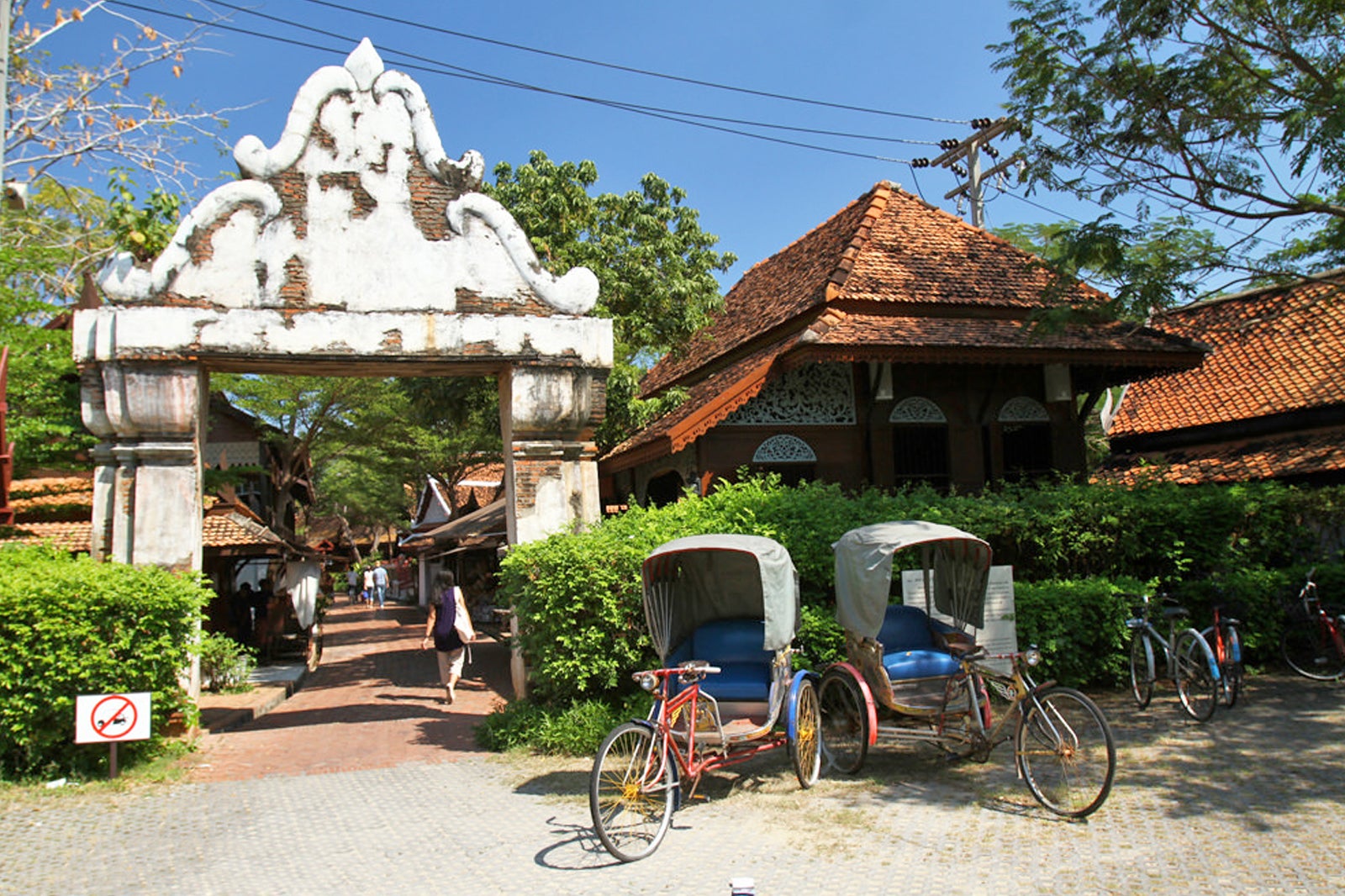 Highlights of Samut Prakan Ancient City
The grounds mimic the precise shape of Thailand, with sections divided into the Northern Region, North-eastern Region, Central Region, Southern Region, and Suvarnabhumi. Throughout the park, you'll find over 115 significant structures of Thailand, including chedis, palaces, bell towers, pavilions, temples, halls, floating markets, Buddha images and shrines.
A garden of stupas at Samut Prakan Ancient City reveals how deep-rooted Buddhism is in Thai culture. A recreation of an Ayutthaya-era theatre pavilion showcases the artistic grandeur of the time, with elaborately carved and gilded motifs. The serene Garden of the Gods presents a lively 3-dimensional tableau of Hindu deities Brahma, Vishnu and Shiva cast in bronze.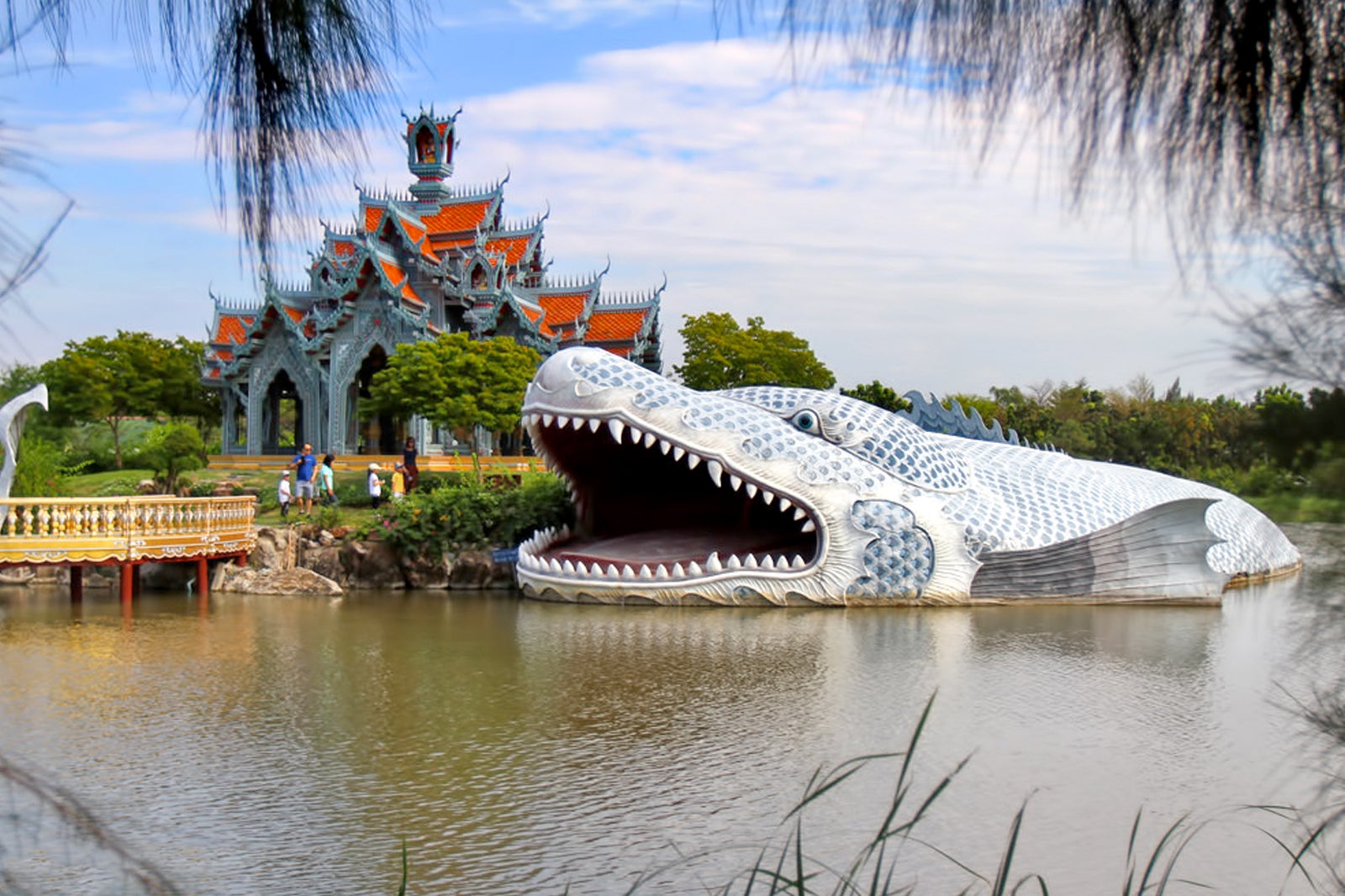 Good to know about Samut Prakan Ancient City
Samut Prakan Ancient City lies around 40 km southeast of central Bangkok. You can get there by taking the BTS Skytrain to Kheha Station. From there, it's 10 minutes away by taxi. On weekends, there's a free shuttle service between the museum and the Kheha BTS Skytrain Station.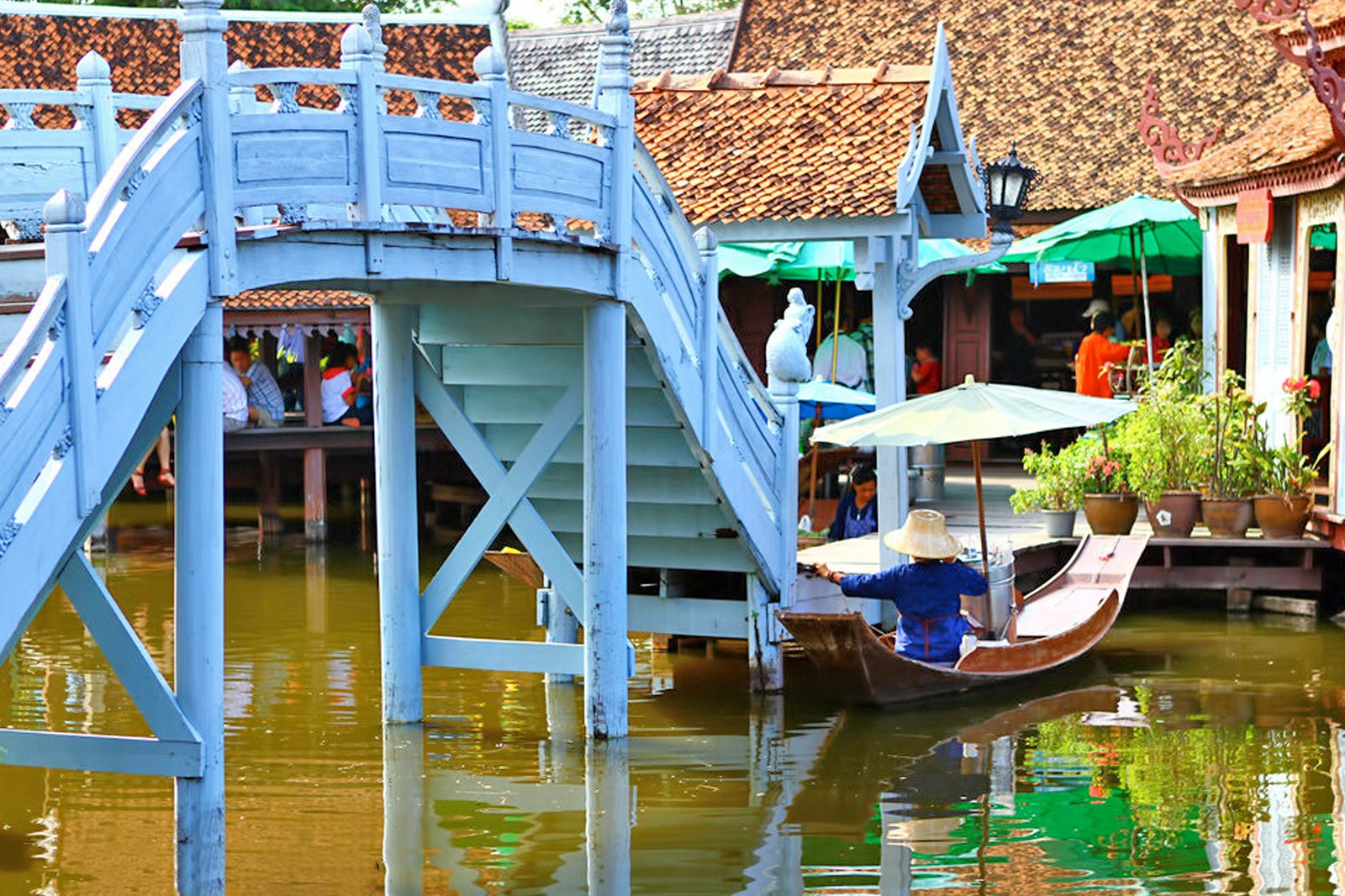 Samut Prakan Ancient City
Location: 296/1 Moo7 Sukhumvit Road, Bangpoomai, Samut Prakan 10280, Thailand
Open: Daily from 9am to 7pm
Phone: +66 (0)2 323 4094
Back to top