Muay Thai or Thai kickboxing is one of the cool things you can see on your trip to Koh Samui. As Thailand's national sport, Muay Thai is also steeped in tradition – the ritual dance that contestants perform before starting each fight is always impressive.
The sport is considered one of the most lethal in the world, making it a constant source of fascination for first-time travelers to Thailand. Catching a Muay Thai match is a must-do while in Samui.
Muay Thai in Koh Samui - one of the highlights of 14 Best Things to Do in Chaweng and 13 Best Things to Do After Dinner in Lamai (Read all about Koh Samui here)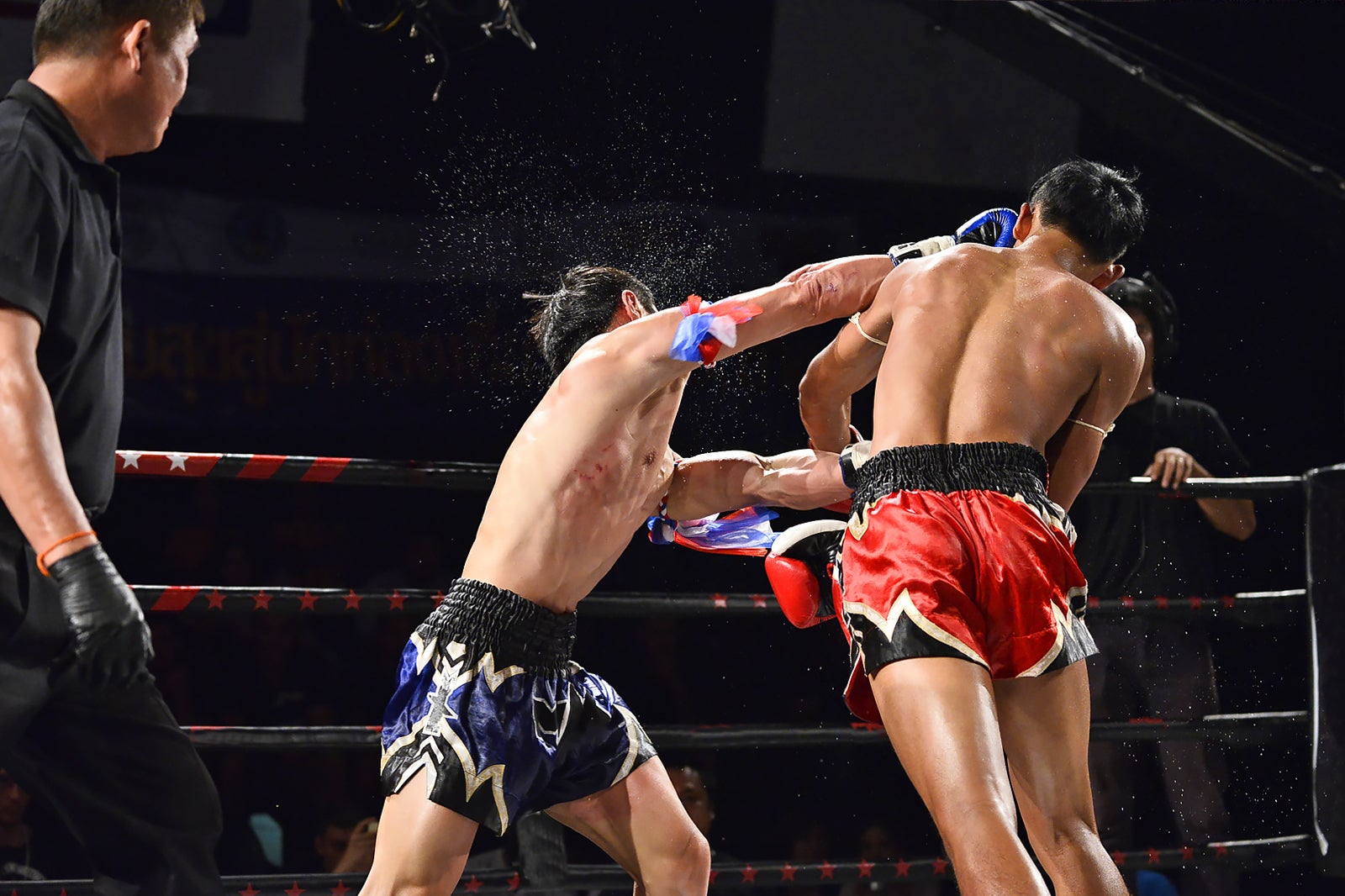 What is Muay Thai?
Muay Thai is no doubt very entertaining and exciting to watch, though it sometimes can be a little shocking for sensitive viewers. It's hard to sit still when you see adults punching and kicking each other, as well as shoving their opponents around with their feet. Fists, elbows, forearms, feet, shins and knees are commonly used in a Muay Thai fight – it can end all rather quickly if there's a TKO (technical knockout) involved.
Most skilled Thai fighters start training as early as 7 or 8 years old. They learn to develop the use of their body as dangerous weapons, building up skills to attack, defend and evade their opponent. A boxing match consists of no more than 5 rounds, each 3 minutes long with a 2-minute break period in between rounds.
The boxers are closely observed and awarded scores round by round by 3 judges. The scores are based on many factors, including the behavior of the fighters, strategies and fighting skills.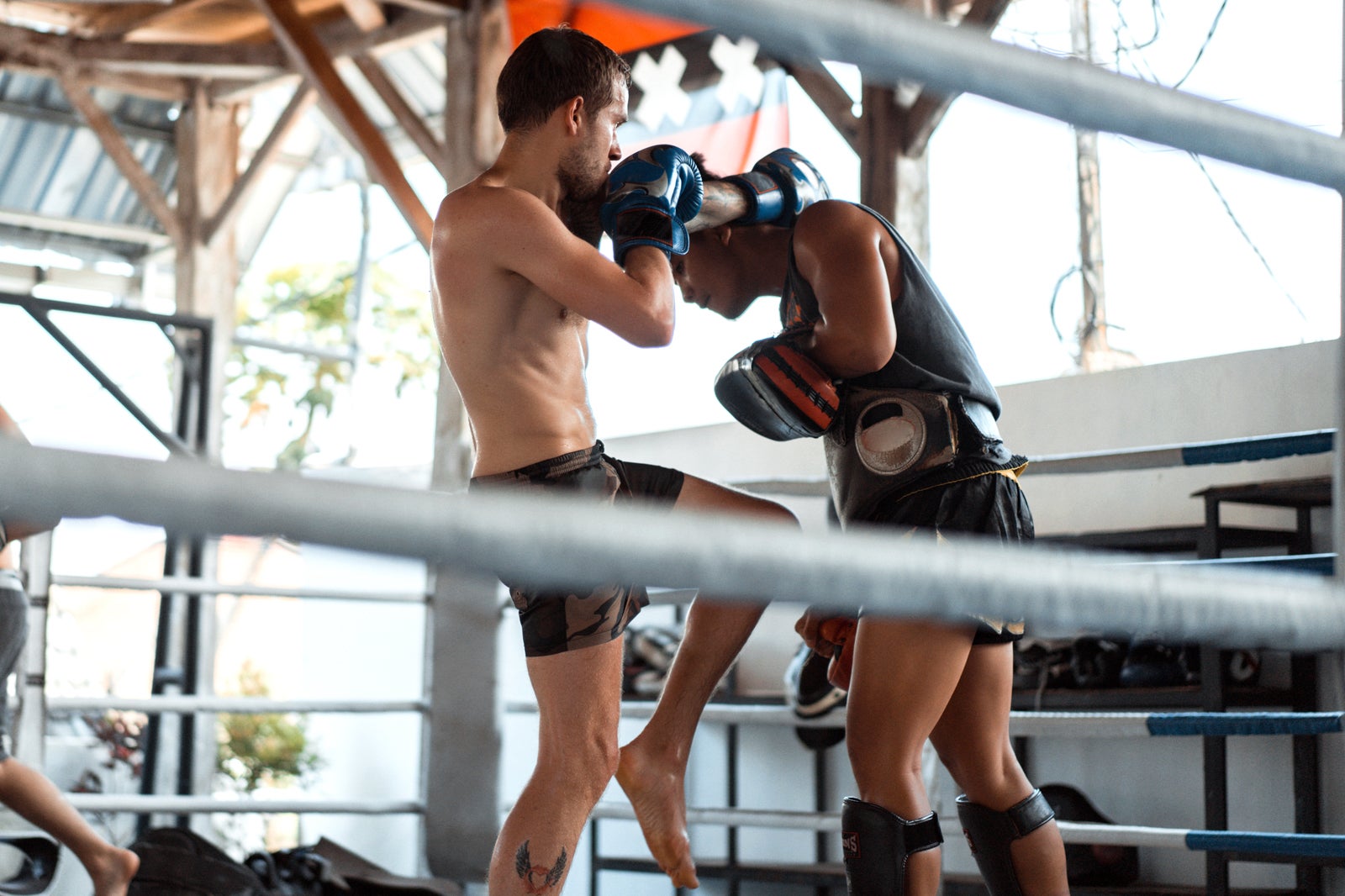 Muay Thai training sessions in Samui
Muay Thai has become a very popular sport and hobby all over the world. Most people find it challenging and interesting but it also keeps them in tip-top shape. Koh Samui has quite a handful of well-maintained gyms devoted to Muay Thai training. They offer training sessions for people of all ages (usually from about 10 years old).
As for what to expect from a Samui Muay Thai camp, it's simple – a lot of sweat and a hard workout. There are usually morning and afternoon training sessions. Each training class lasts for about 2 to 3 hours, consisting of a mix of stretching, jogging, skipping, and pad work, as well as learning fighting techniques from an instructor in the ring.
Prices vary, depending on the type of class and duration of the training.
Did you Know?
Muay Thai boxers don't wear shirts or shoes in the fight.
For professional matches, boxers must weigh in naked before the fight.
Traditionally, women were not allowed to get in the ring, let alone getting up there to fight. Although ladies can now take part in Muay Thai training, some famous stadiums in Thailand don't allow women in the ring due to superstitious reasons.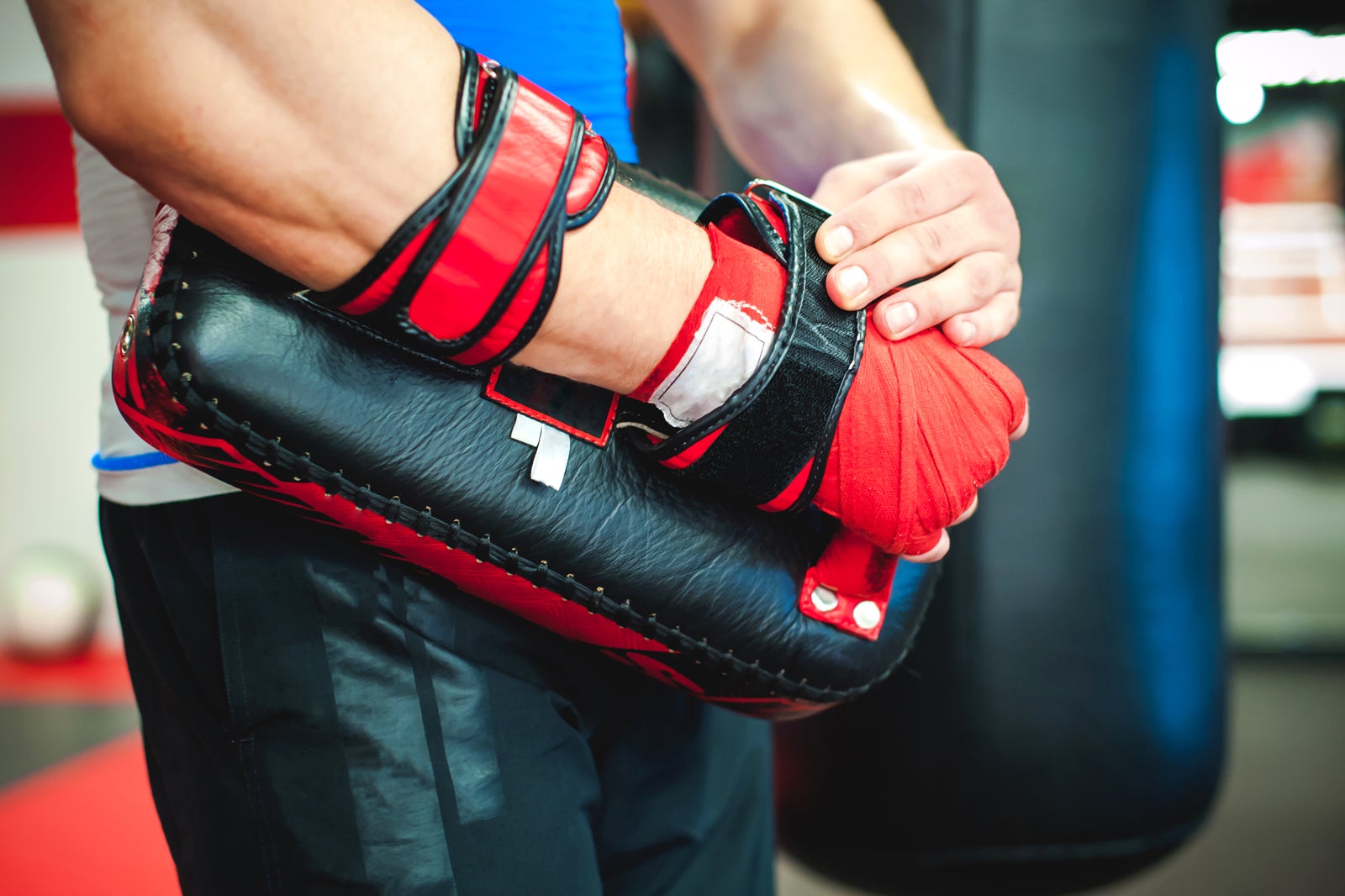 Popular Muay Thai gyms in Samui
All Thai boxing camps in Samui provide ample space for training, with adequate fighting rings and exercise equipment. Most venues also feature basic accommodations and shops selling Muay Thai goods from famous brands like Twins and Top King.
Jun Muay Thai Camp
Open: Monday–Saturday from 7.30 am to 9.30 am and from 4.30 pm to 6.30 pm (closed on Sundays)
Location: 64/4 Moo 4, Maret Lamai, Koh Samui, Surat Thani 84310, Thailand
Phone: +66 (0)89 589 6356
Lamai Muay Thai Camp
Open: Monday–Saturday from 7 am to 7 pm (closed on Sundays)
Location: Lamai Beach, Koh Samui, Surat Thani 84310, Thailand
Tel: +66 (0)87 082 6970
Superpro Samui
Open: Monday–Saturday from 8 am to 10 am and from 5 pm to 7 pm (closed on Sundays)
Location: 48/10 Moo 3, Chaweng Beach, Koh Samui, Surat Thani 84320, Thailand
Tel: +66 (0)77 414 393
Wech Pinyo Muay Thai
Open: Monday–Saturday from 7 am to 7.30 pm (closed on Sundays)
Location: Maret, Koh Samui, Surat Thani 84310, Thailand
Tel: +66 (0)82 342 6155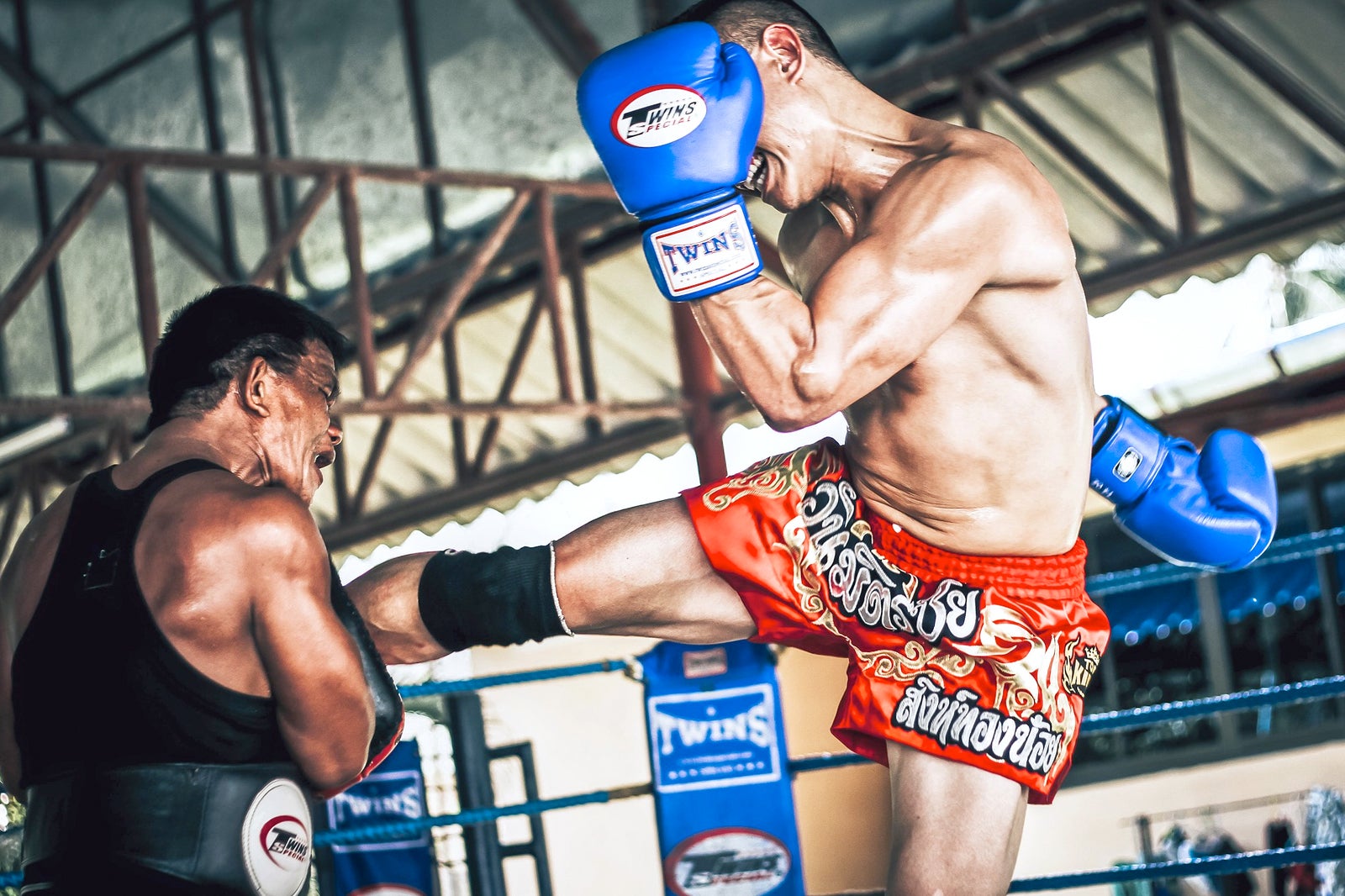 Back to top